Contents
---
---
The ninth wedding anniversary is earthenware or chamomile. Chamomile is a flower that has long been associated with love (fortune telling), chamomile is a symbol of summer, sun, warmth, fun, so a chamomile wedding reminds you that married life is approaching its heyday.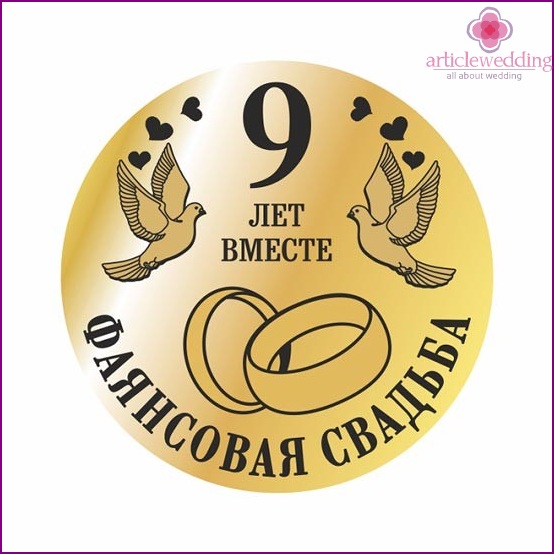 As you know, earthenware is the material from which dishes are made. Of course, earthenware is valued cheaper than porcelain, but nevertheless, we use earthenware dishes in our daily lives. Faience - a symbol of constancy, everyday life, established life. Therefore, this unconventional wedding anniversary is celebrated as a certain milestone, which means achieving constancy and stability. Of course, this is only the next step, but the step is already very significant.
Faience cups attract with their beauty, and every year the family becomes more united and friendly, filling their family cup with prosperity. Faience also reminds us that you can't glue a broken cup. Therefore, it is worth protecting relations, appreciating and respecting each other!
It is believed that the family in the ninth year of marriage is experiencing a critical period and is fragile, like faience. Another version of the name that the family bowl is now full.
Faience Wedding Traditions
Earlier on the ninth anniversary of married life, it was customary to beat old dishes for good luck. Fragments from old dishes were associated with quarrels and problems in the family, so they should immediately be collected and taken out of the house.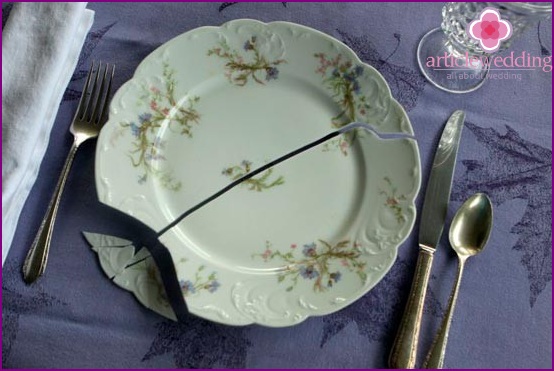 Since this anniversary is also associated with chamomile, it is therefore best to celebrate it outdoors (if it falls in the warm season) together with close friends, relatives and children. Serve a festive table should, of course, beautiful earthenware dishes.
Congratulations on a Faience Wedding
A faience wedding is an occasion to wish the spouses happiness, health and love. You will find many great congratulations on a faience wedding here:
What to give to a faience wedding?
On this wedding anniversary, it is customary to give any earthenware products:
services (cups, saucers, etc.);
decorative plates on a stand or ribbon;
figurines and souvenirs.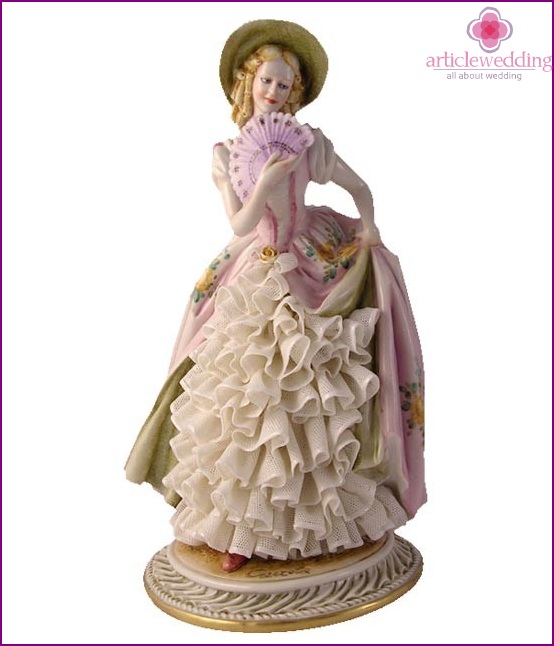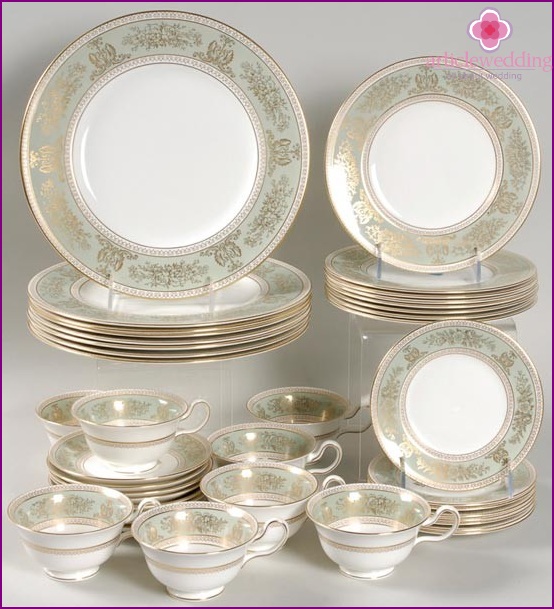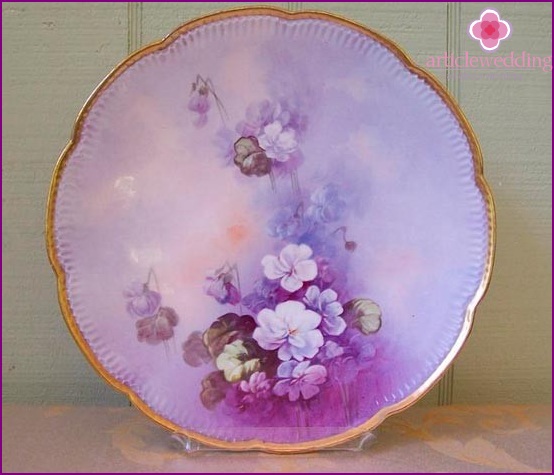 Moreover, you can put images of a married couple on plates or circles, making the gift individual and unusual.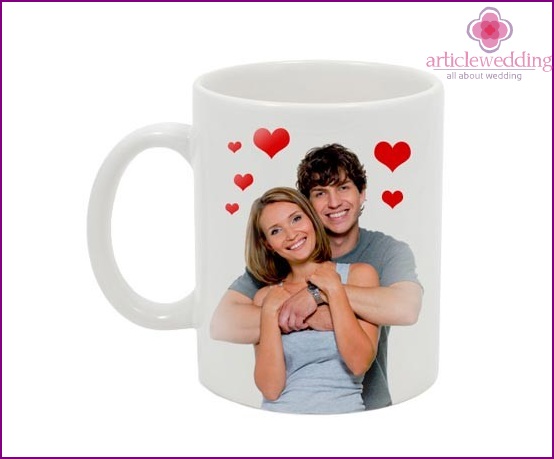 One of the best gifts for your wife on the 9th anniversary of family life will be a bouquet of daisies, which will cause real delight and tenderness.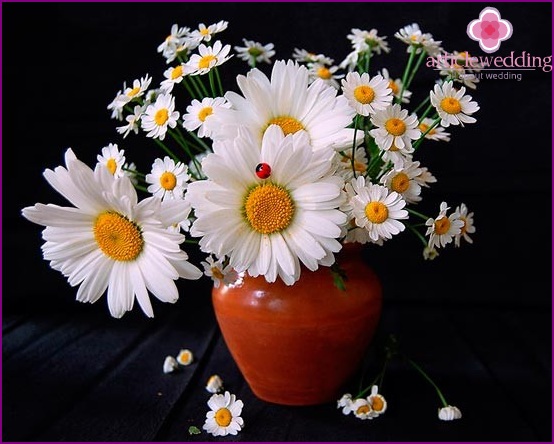 Another year will run, and you will accept congratulations on the new anniversary - tin (pink) wedding.