Contents
---
---
At the wedding anniversary of the golden wedding celebrate the fiftieth anniversary of married life. Nowadays, few people live to such an age, so we can safely say that spouses who have crossed the verge of fifty years of experience, who have lived together before this wedding anniversary, after the golden wedding, begin, as it were, a new period of their family life - new half a century.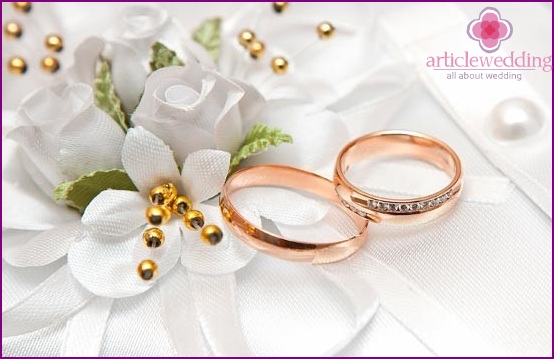 Everyone knows that gold is a noble yellow metal, malleable, chemically very inert, does not change in air even when heated. Is it not fair, because in order to achieve this wedding anniversary, to live half a century together, you need a special "malleability" of character, the immutability of feelings even "when heated from the outside". Inertia, on the other hand, symbolizes the constancy of direction in the movement toward the goal. So in marriage we all our lives move towards a common goal together, confident in the reliability and support of a partner.
The anniversary of a golden wedding is rarely celebrated, but if celebrated, it becomes a really big and joyful event for the whole family of anniversaries. This is a holiday that allows you to feel the unity and unity of the family, the traditions that have developed in it. It is this wedding anniversary that says a lot that in this family love and happiness are inherited, are a sign of this family. Next to the anniversaries is the fruit of their long life together: joyful children, grandchildren, great-grandchildren.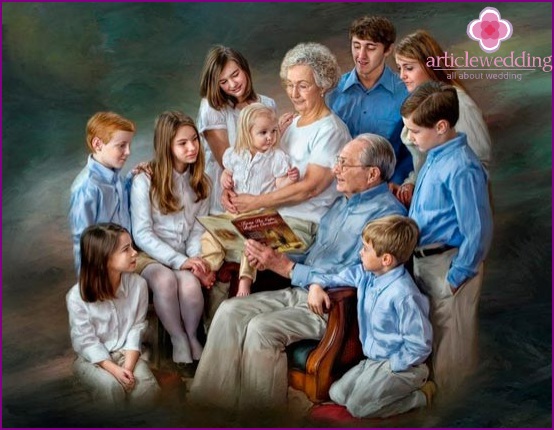 Golden Wedding Traditions
The fiftieth wedding anniversary is celebrated almost as magnificent as the very first anniversary. It is important to prepare well, a surprise will be pleasant not only to the anniversaries themselves, but also to the whole family. Parents' golden wedding is a really big celebration! And everything on it should shine: from a snow-white tablecloth with gold patterns to gilded cutlery. Gold decorative elements - vases, napkins, etc., will also be appropriate..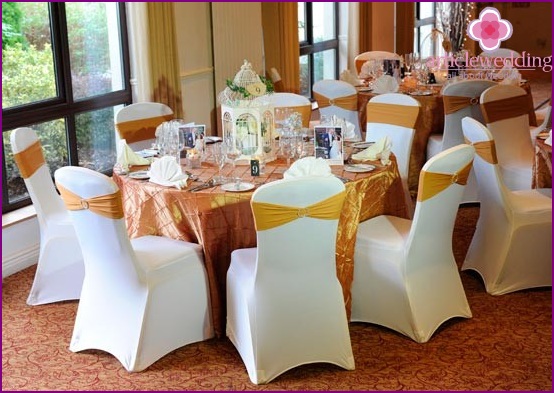 There are several interesting traditions regarding the golden wedding. So earlier it was customary to shower spouses with "golden rain" of coins, rice and grain. Thus, relatives and friends wished the spouses well-being, mutual understanding and health for another 50 years.
Among the traditions of the golden wedding, you can find two rites that migrated to it from wedding celebration. One of them is the dance of the spouses in a circle formed by relatives and relatives with candles in their hands. And the second custom is tossing a bouquet. Both married and unmarried girls and women catch this bouquet. If the unmarried girl catches the bouquet, it means she will be married soon. If this is a married woman, it means that they too will live with their husband 50 years in a happy marriage.
If the anniversaries did not exchange their wedding rings for others during the previous wedding anniversaries, then it is time to do this and put their rings in the casket for storage for their grandchildren and great-grandchildren.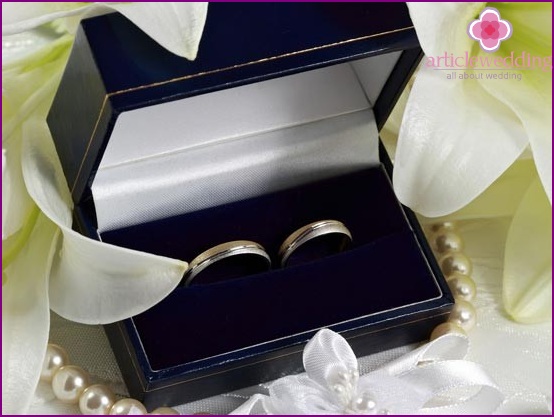 At the end of the festive evening, the couple sit at an unclean table and drink a cup of tea. This rite symbolizes unity and understanding between spouses.
Golden Wedding Greetings
Golden Wedding - a beautiful anniversary, filled with love, happiness and joy. You do not know what to wish a wonderful couple who lived together for 50 years? You will find many beautiful congratulations here:
Golden Wedding Greetings.
Congratulations to your husband on your wedding anniversary.
Wedding Anniversary.
What to give for a golden wedding?
Traditionally, spouses are presented with gilding on this wedding anniversary:
sets,
decor items,
picture or portrait of anniversaries in a gilded frame,
gilt candlestick for two candles.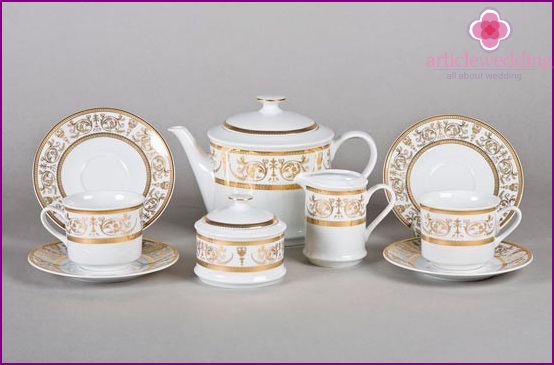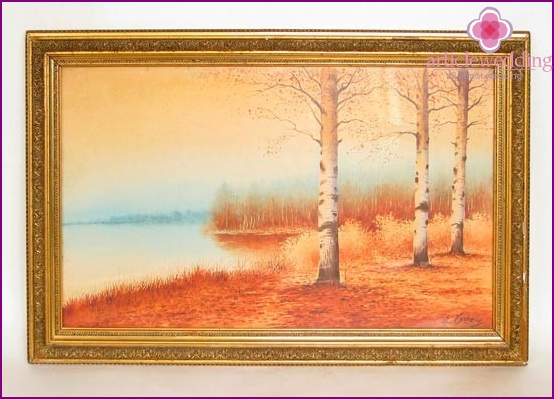 You can also buy a watch, a figurine or an unusual vase and put a congratulatory inscription on it in the form of a gilded engraving.
A husband can give his wife a shawl with a woven gold thread, as well as gold jewelry - a ring, earrings, a chain, a pendant, etc. The wife can give her husband gold cufflinks. Children may very well give the same gift to their parents..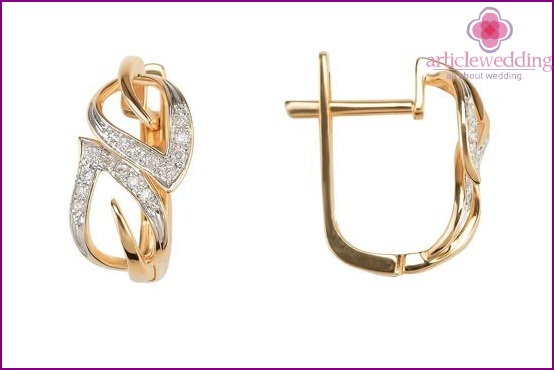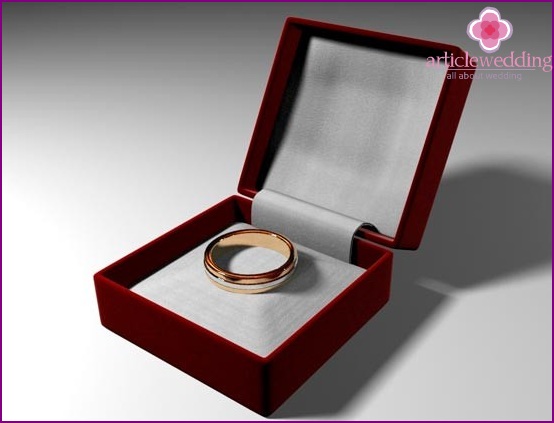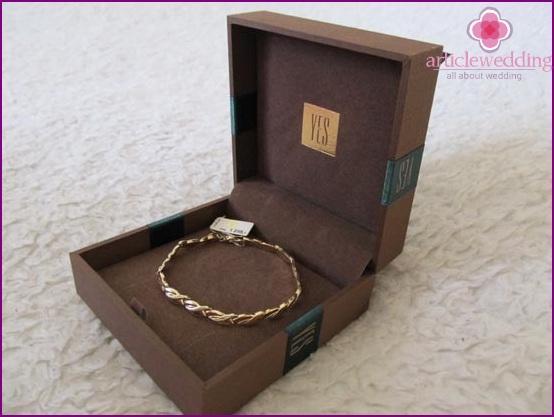 By tradition, children and grandchildren give spouses new engagement rings, as their rings have already worn off and it's time to replace them with shiny rings. Children and grandchildren can also prepare a surprise for anniversaries in the form of a photo collage or a beautiful theme cake.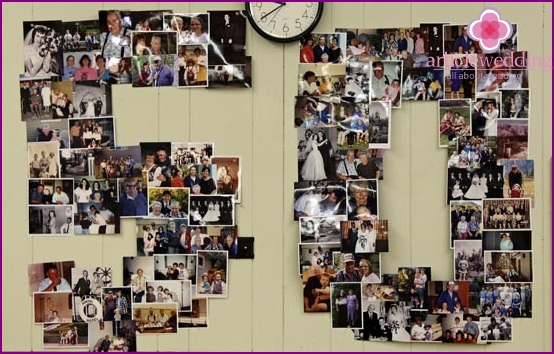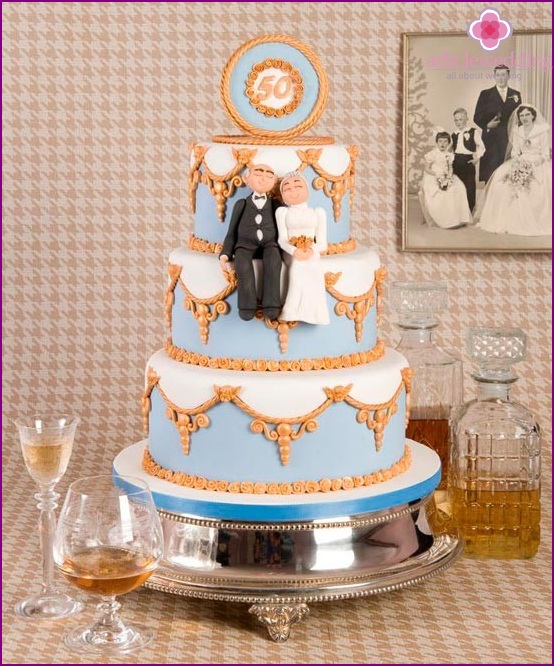 Whatever gift you decide to give for your anniversary, you should wrap it in golden paper or decorate the gift with a gold ribbon.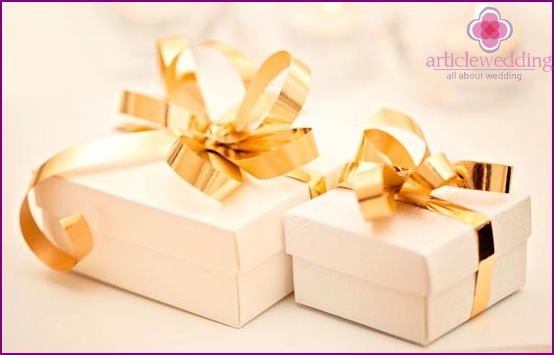 After the golden wedding follows diamond wedding.