Contents
---
---
Fifth wedding anniversary - wooden wedding. The connection of the name with a tree as a symbol of life, flowering and fertility shows that by the fifth wedding anniversary of marriage, the first-born should already be born, and the spouses should grow roots together like trees, because nothing connects and strengthens family life like giving birth to a child.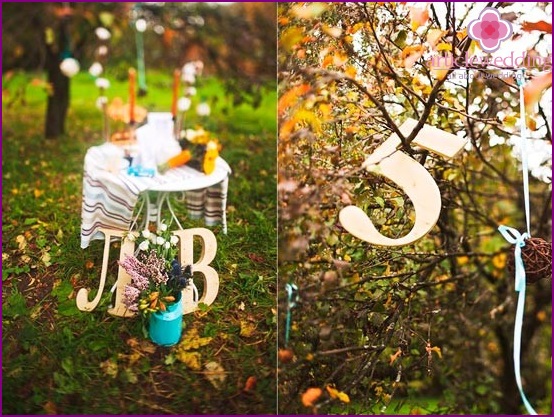 This is serious, thorough wedding anniversary. The tree symbolizes the strength of family relationships; it is no longer chintz or paper. By the fifth anniversary of their life together, the couple had already managed to build their relationship, equip a house, and possibly have a baby. Everyone knows that a person must build a house, raise a son and plant a tree. By this wedding anniversary, a wooden wedding, the young tree is already quite well rooted and begins to bear its first fruits. So young spouses can already quite accurately determine whether the tree of their family is rooted or dries lonely, bending under life storms.
And also a tree is a fuel that brings warmth to a house, supports a fire in a family hearth, a fire of love and understanding. No wonder they love natural wood products, because they delight the eye and remind you of the warmth of the hearth, the creak of a wooden rocking chair by the fireplace, a large wooden table, which the whole family gathers at.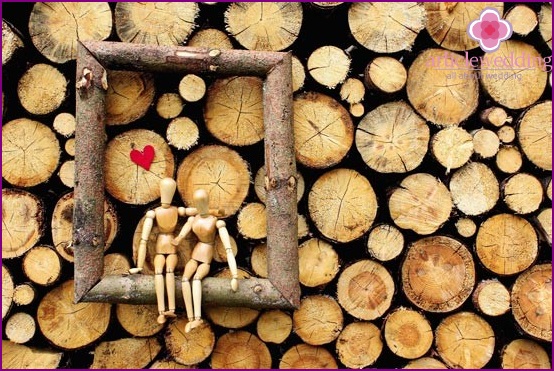 Traditions of a wooden wedding
According to Old Slavonic custom, on this wedding anniversary, the couple should plant a fruit tree, which will begin to bear fruit by the time their children grow up. And by the appearance of grandchildren, the tree will grow, and will feed the whole large family.
The couple tied this fruit tree with a red ribbon, which could not be removed until the next anniversary, in order to keep the protective aura created by the seedling around their house and family.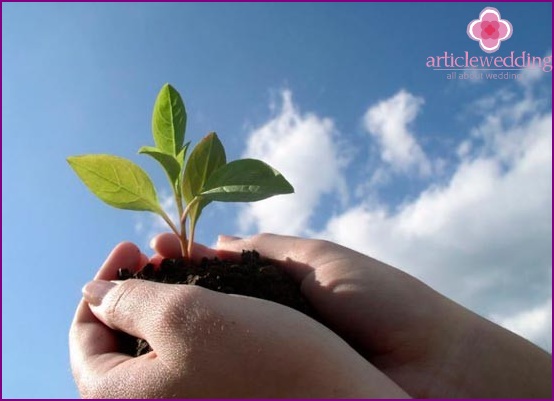 Wooden Wedding Greetings
On this anniversary, guests congratulate the couple on their anniversary. What to choose as a congratulation for a wooden wedding - verses or prose - you decide. You can find many beautiful and unusual congratulations in the following articles:
Wedding Anniversary Greetings.
Wedding Anniversary.
Congratulations to your husband on your wedding anniversary.
What to present for a wooden wedding?
Guests invited to celebrate a wooden wedding usually give spouses wooden things for family use:
beautiful carved caskets;
wooden decorations;
dishes;
frames for photos and pictures;
a set of wooden utensils;
small pieces of furniture.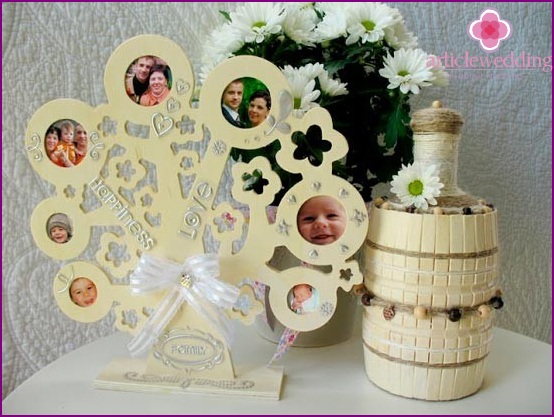 Wooden gifts given to spouses indicate that the guests wish the spouses a long and happy married life, strong and strong, like the tree itself.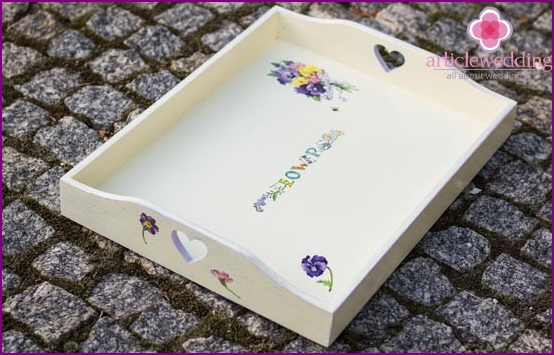 Spouses also give each other wooden objects. It can be the same photo frames, dishes, as well as all kinds of key rings, beautiful souvenirs, symbolizing their strengthened love and loyalty to each other..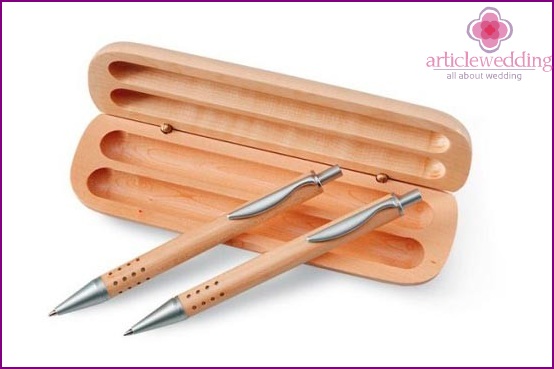 Or you can please each other with wooden rings or a cute tree, alive or made of wood and other materials.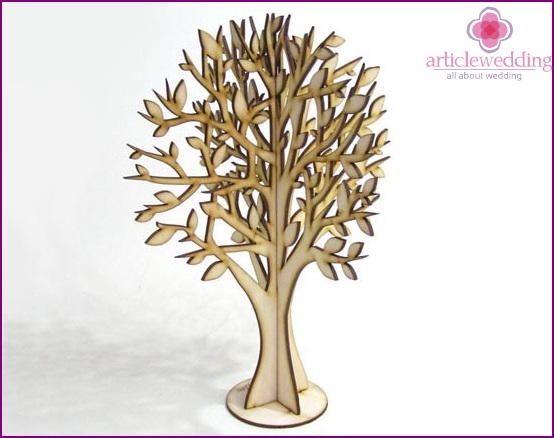 A wooden wedding is an amazing anniversary, because your family has already lived together for 5 years - happy and measured. Another year will run, and after the wooden wedding you will celebrate cast iron wedding.