Contents
---
---
When preparing for the wedding, it is important to consider not only its theme, but also the color scheme, which will become the main factor in the success of the entire wedding celebration. If you want your celebration to be filled with luxury and notes of aristocracy, then you should choose a beautiful combination of blue and gold as a palette of celebration. How to organize a wedding in such a color scheme, the portal www.articlewedding.com will tell.
The meaning of blue and gold
The blue color symbolizes peace, peace and eternity, because it is ideal for organizing a wedding celebration. Golden is a symbol of the sun, wealth and beauty. The combination of these two colors will allow you to organize a luxurious wedding, filled with sun and peace, the portal www.articlewedding.com believes..
Wedding decoration in blue and gold
Making a wedding in blue-gold color, take as a basis the blue color, which has a calming and soothing effect, and add gold to it in the form of various decorative details and interior items. For example, beautiful combinations: a blue tablecloth + dishes and cutlery with gilding + blue napkins, a blue tablecloth + "golden" chairs, etc..
Remember, for a wedding in such a self-sufficient palette, you should choose a banquet hall with light walls in beige or pale gold color. Bright, screaming walls will look ridiculous and spoil the entire wedding decor!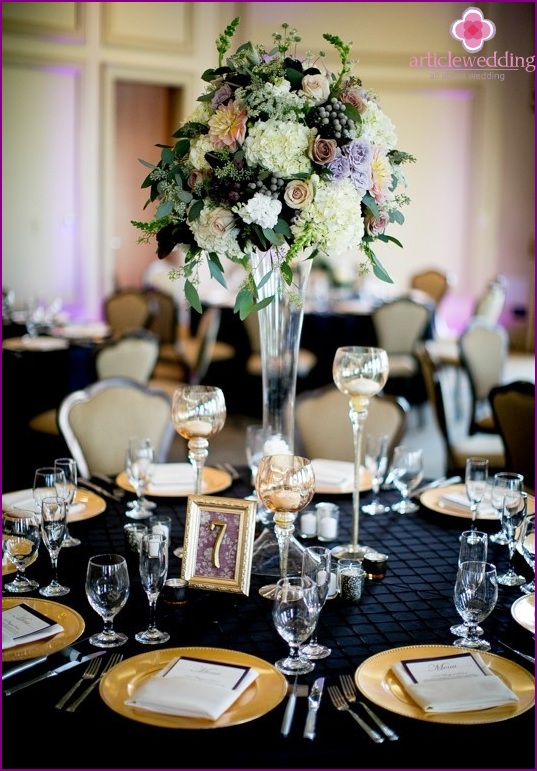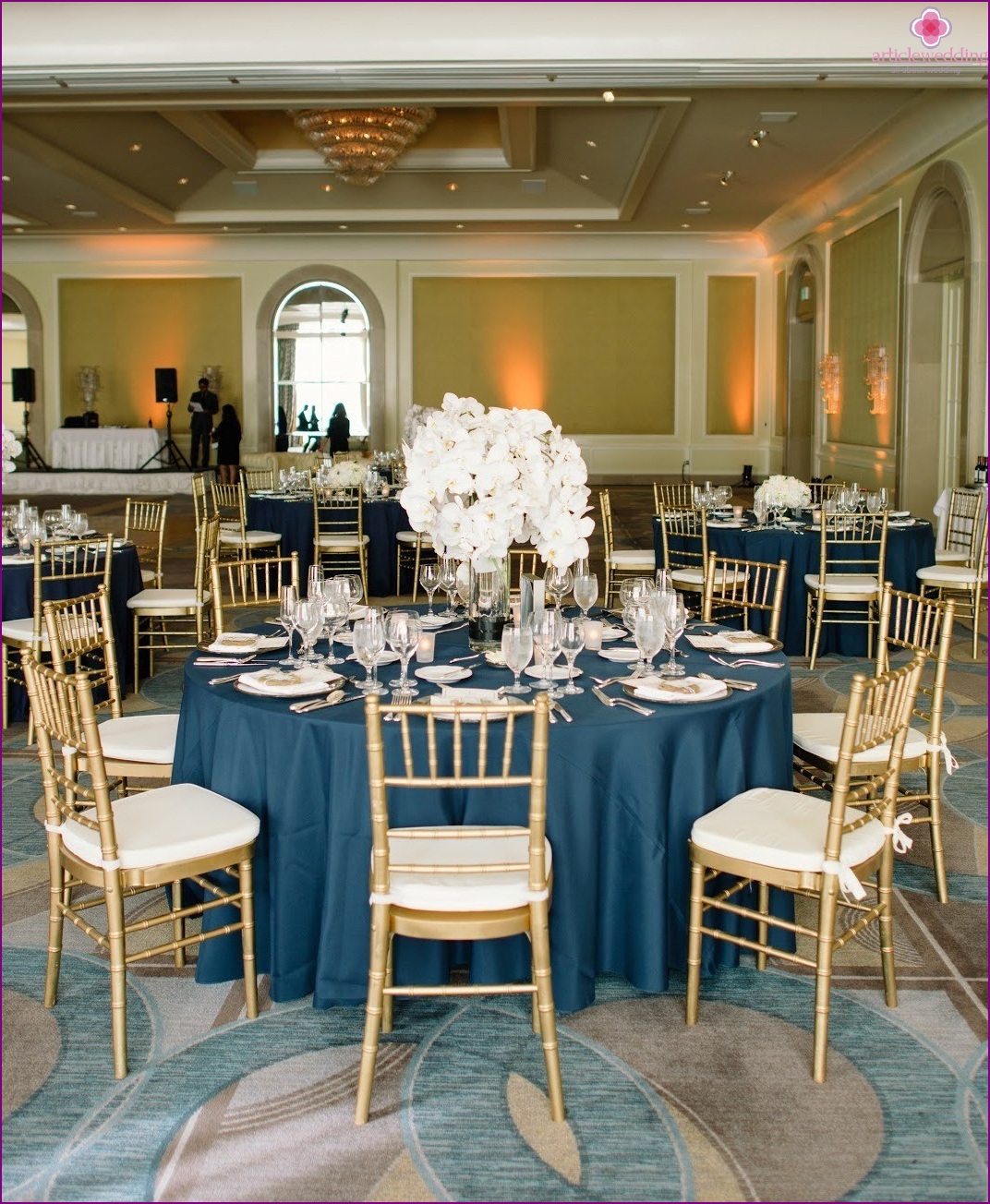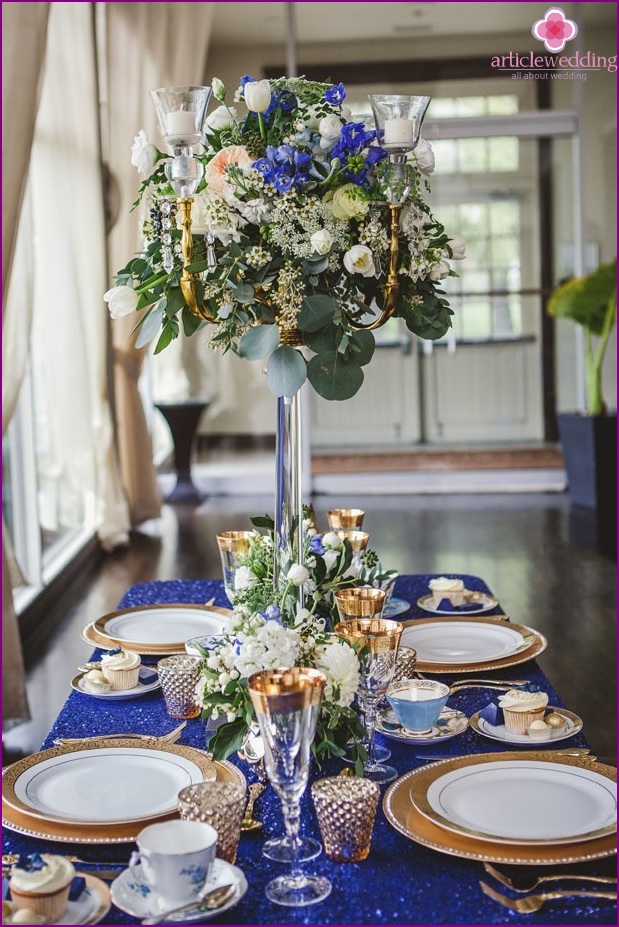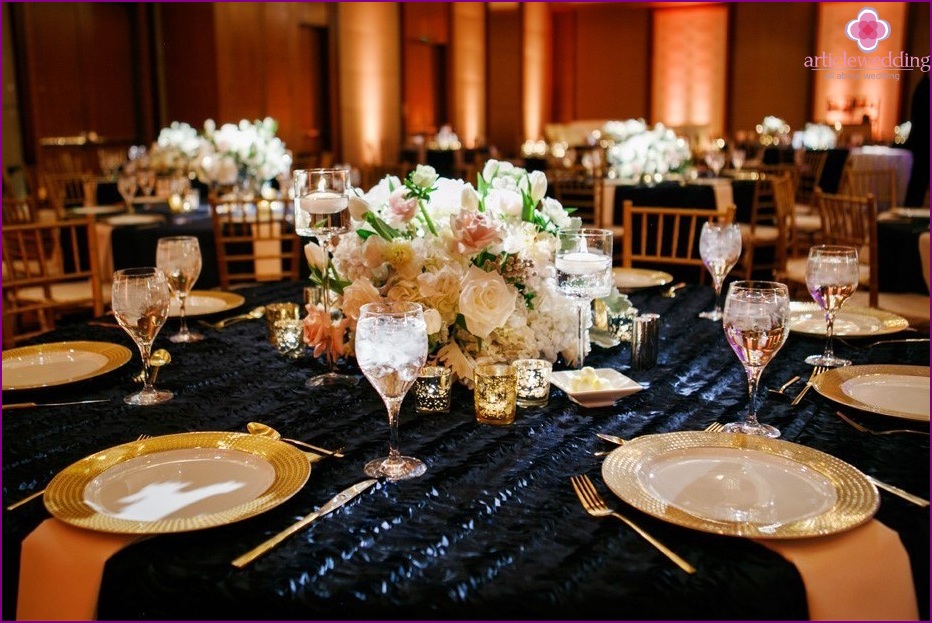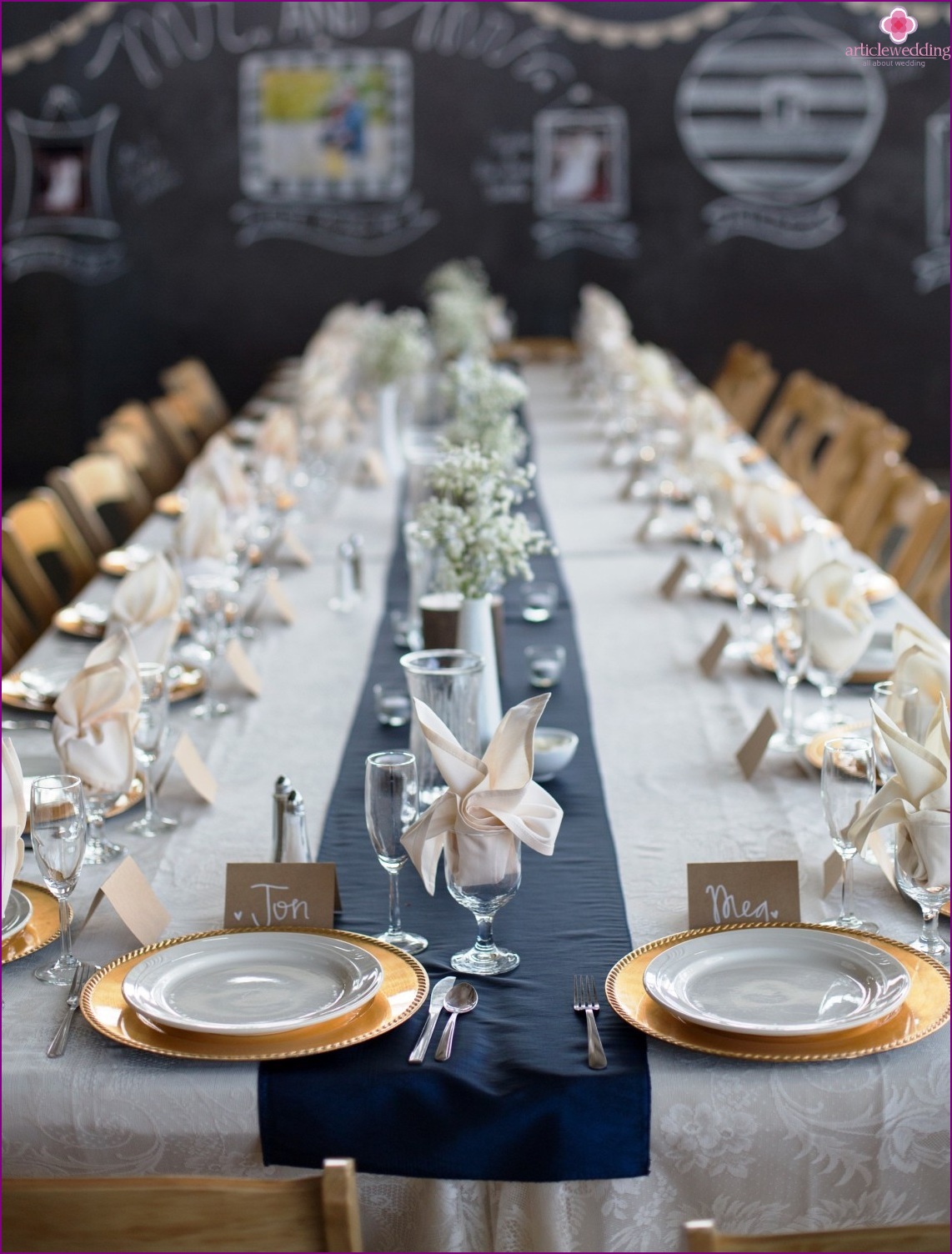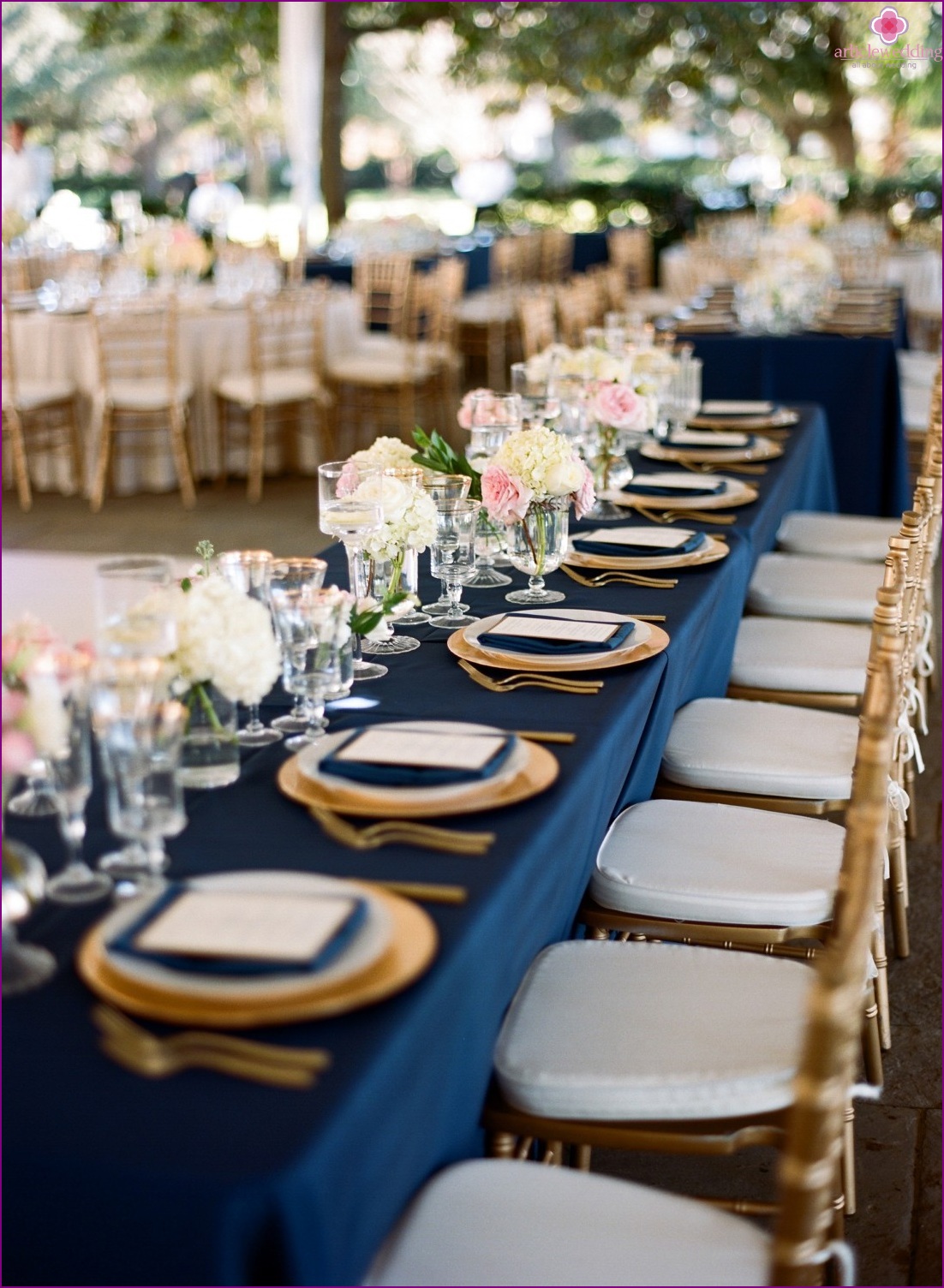 Wedding dresses in blue and gold
The bride can choose white for herself Wedding Dress, picking up shoes for him in gold or blue. Courageous brides can be invited to add a few bright colors to your image, preferring outfits with blue elements or a dress in gold. And the highlight and surprise for the groom, of course, should be a garter in blue and gold!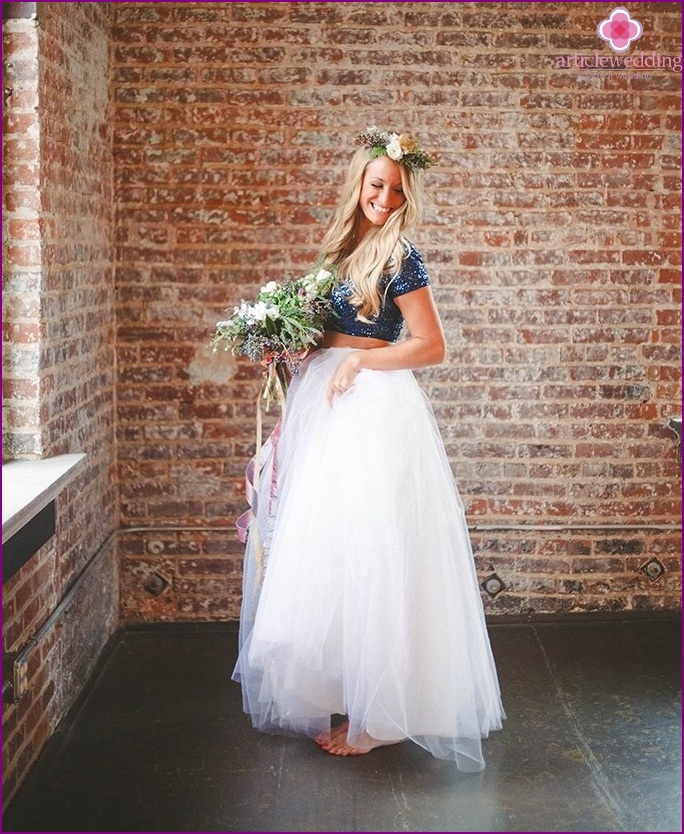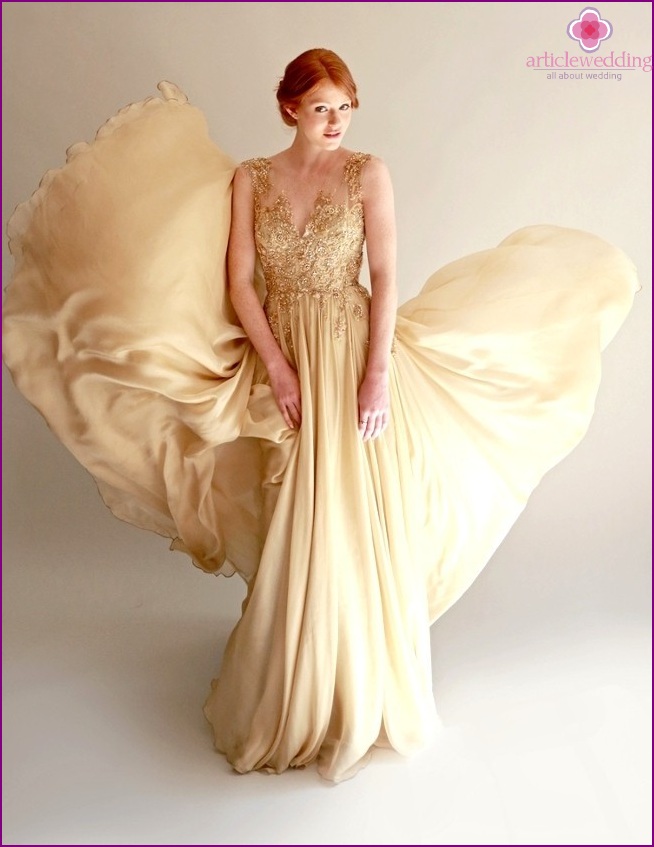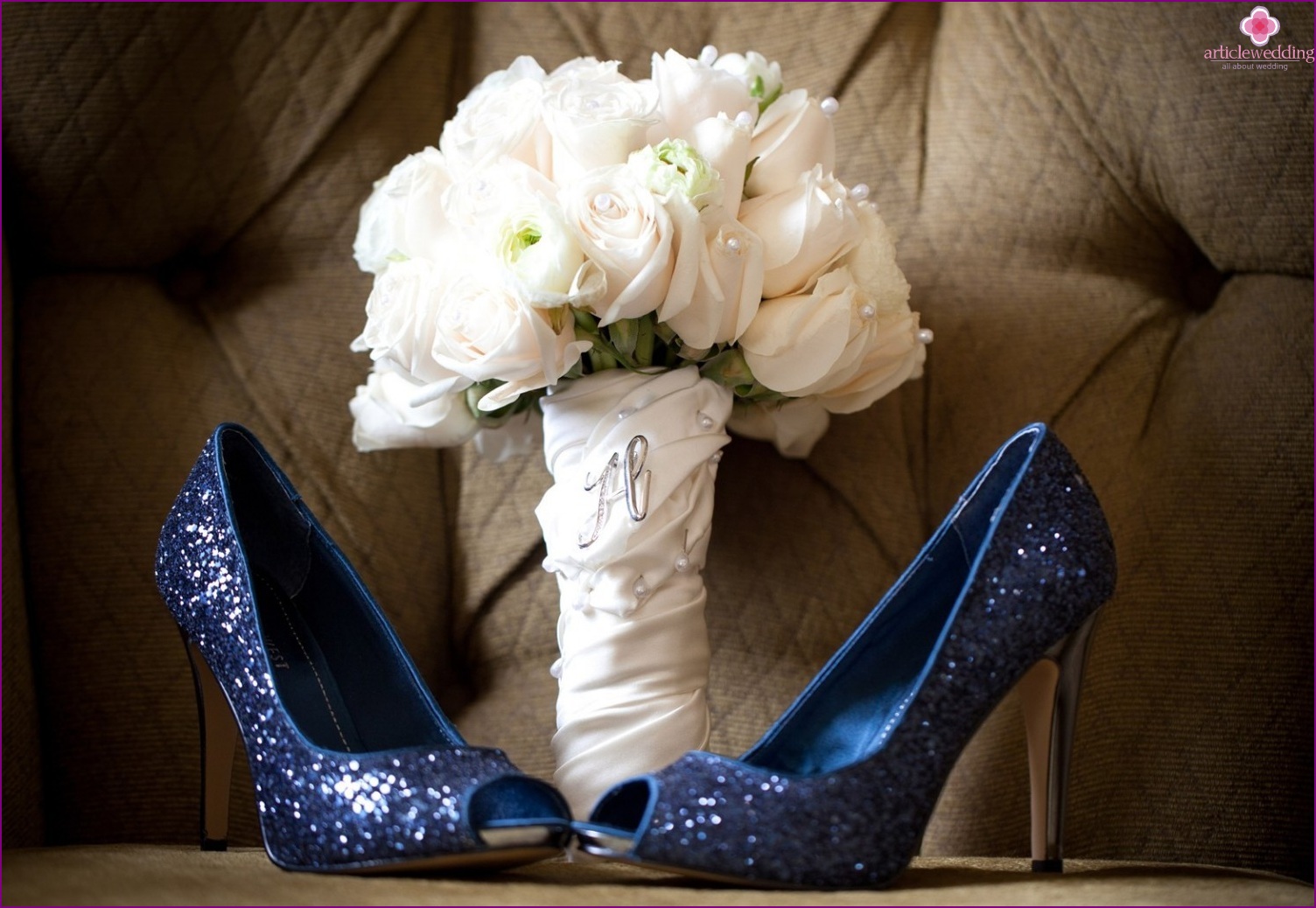 The image of the groom should also match the chosen color scheme. The perfect combination would be a blue suit with "golden" accessories: a tie, a scarf in a jacket pocket, a buttonhole, cufflinks, etc..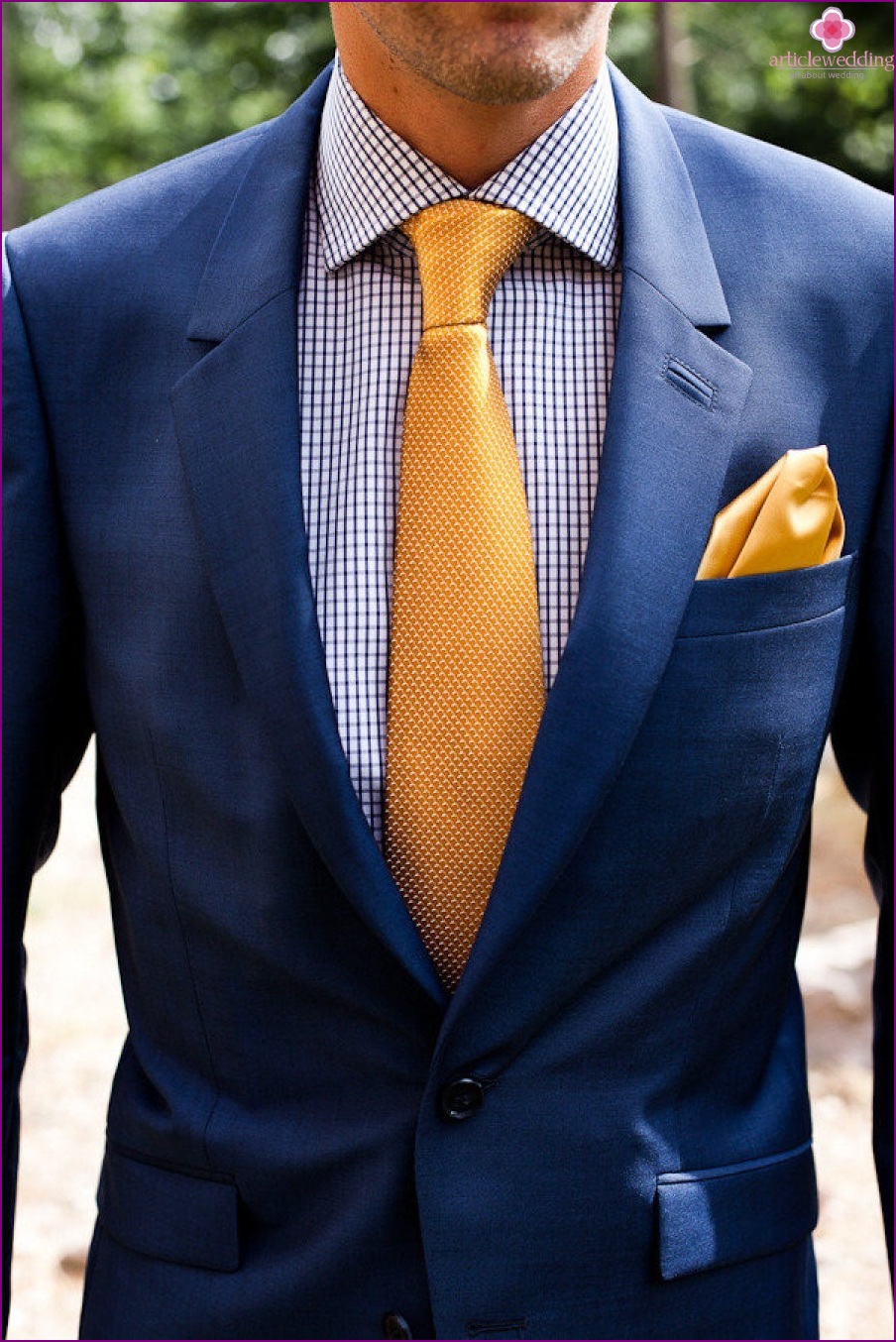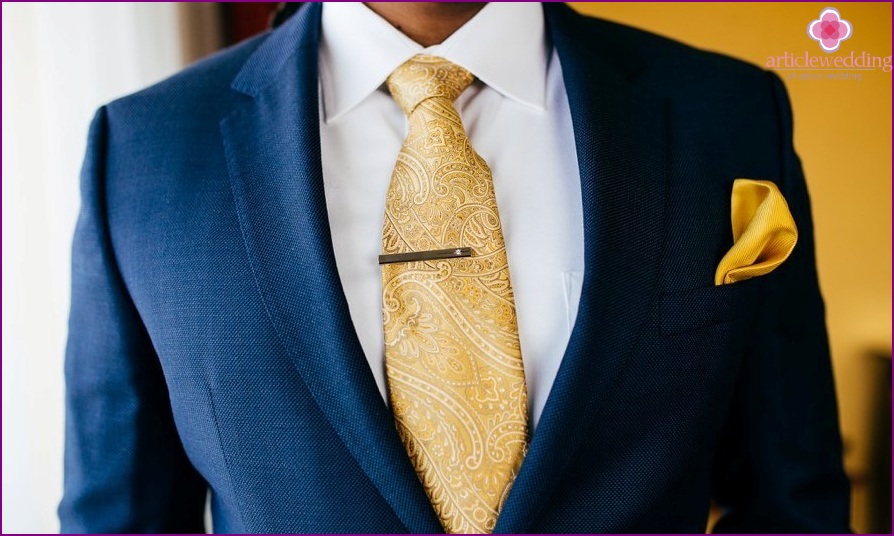 For bridesmaids, you can choose dresses in blue or gold. It all depends on what outfit the bride has chosen for herself. If the bride gave preference to a white dress, then outfits for girlfriends can be made in blue and gold color alternately.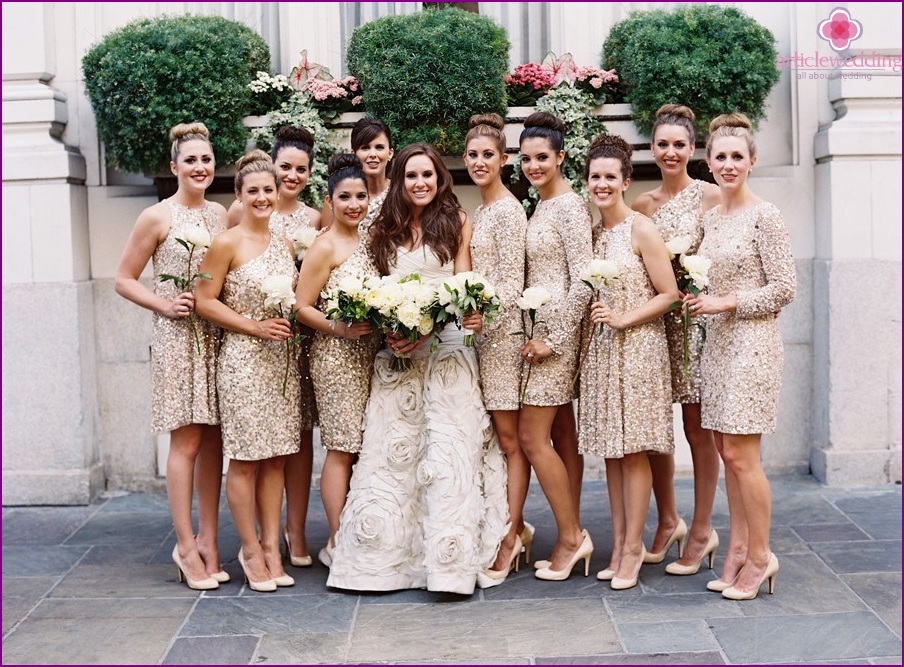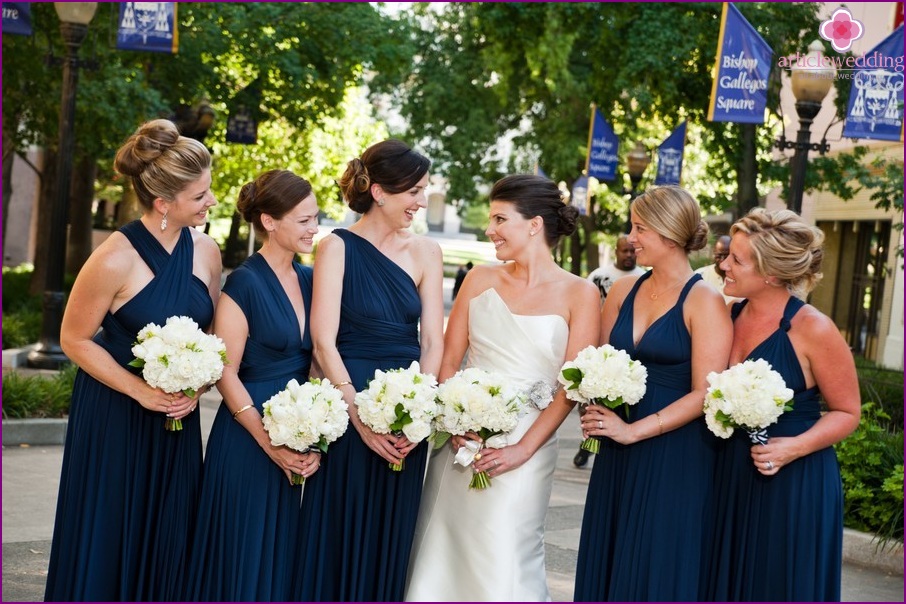 Wedding flowers in blue and gold
It's difficult to pick up fresh flowers for the bride's bouquet in blue and gold, so you can choose one of the flowers as the basis or create a bouquet of artificial elements, for example, brooches - this accessory looks really great!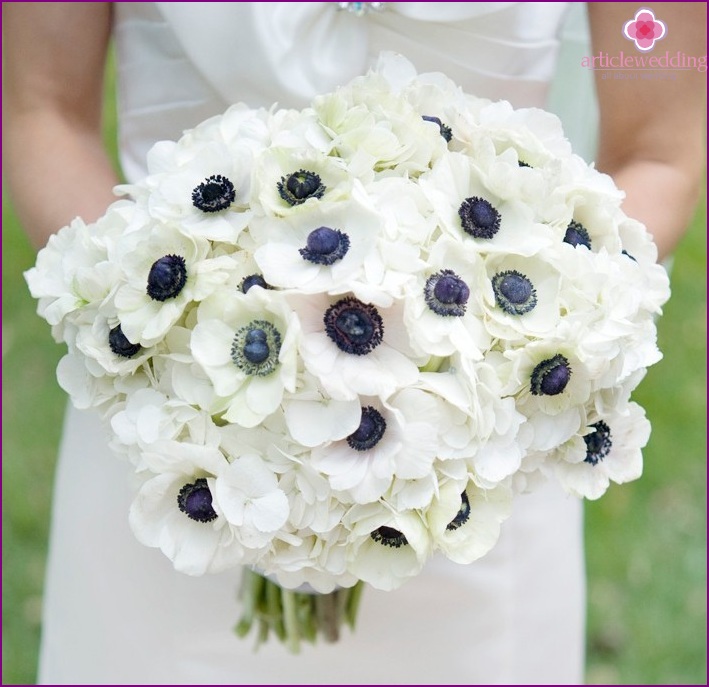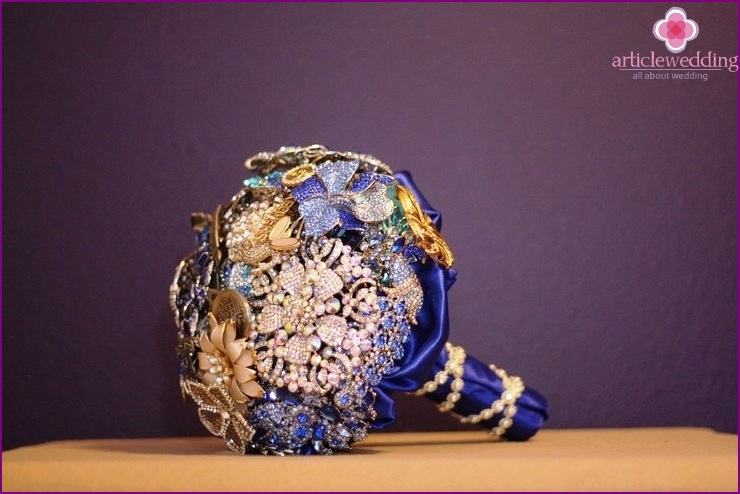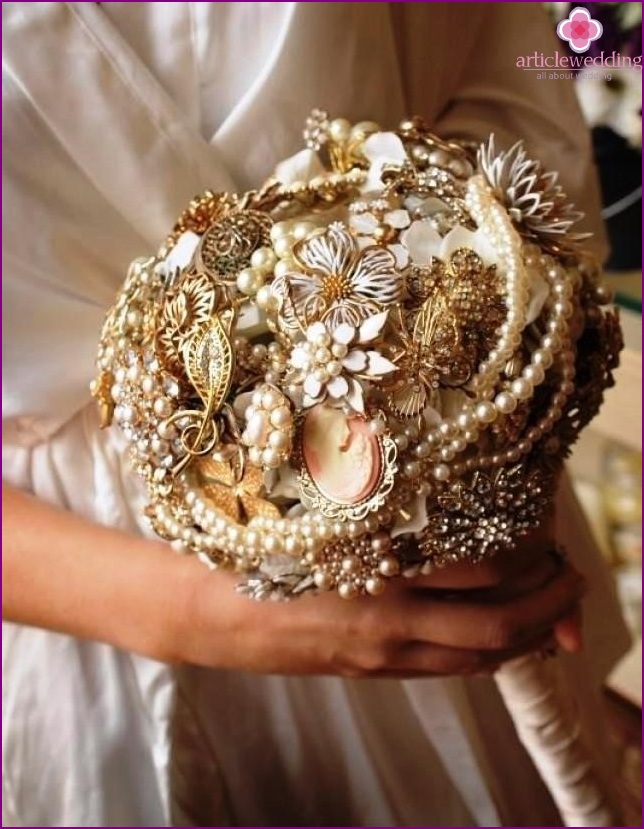 Wedding accessories in blue and gold
Any wedding begins with invitations - they must "tell" the guests not only about the date and place of the celebration, but also wedding colors. Therefore, they must be made in blue and gold, the portal www.articlewedding.com is sure.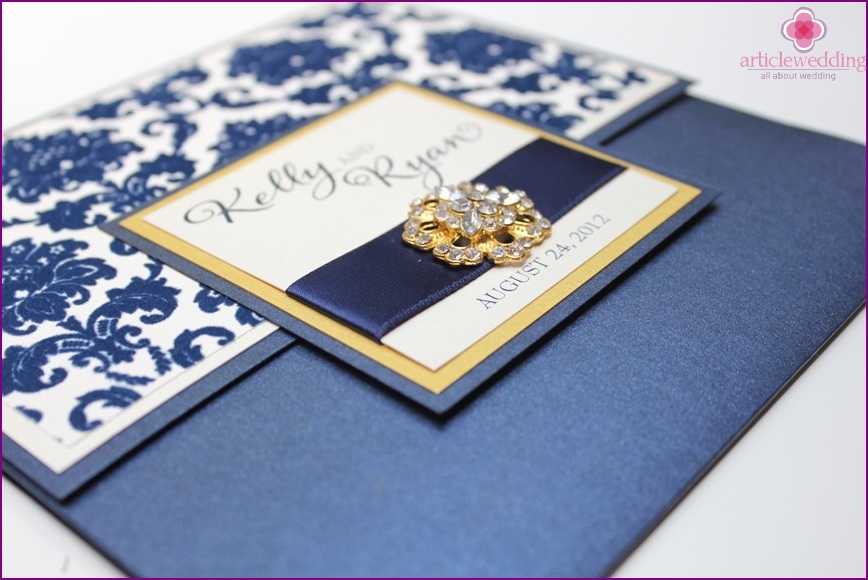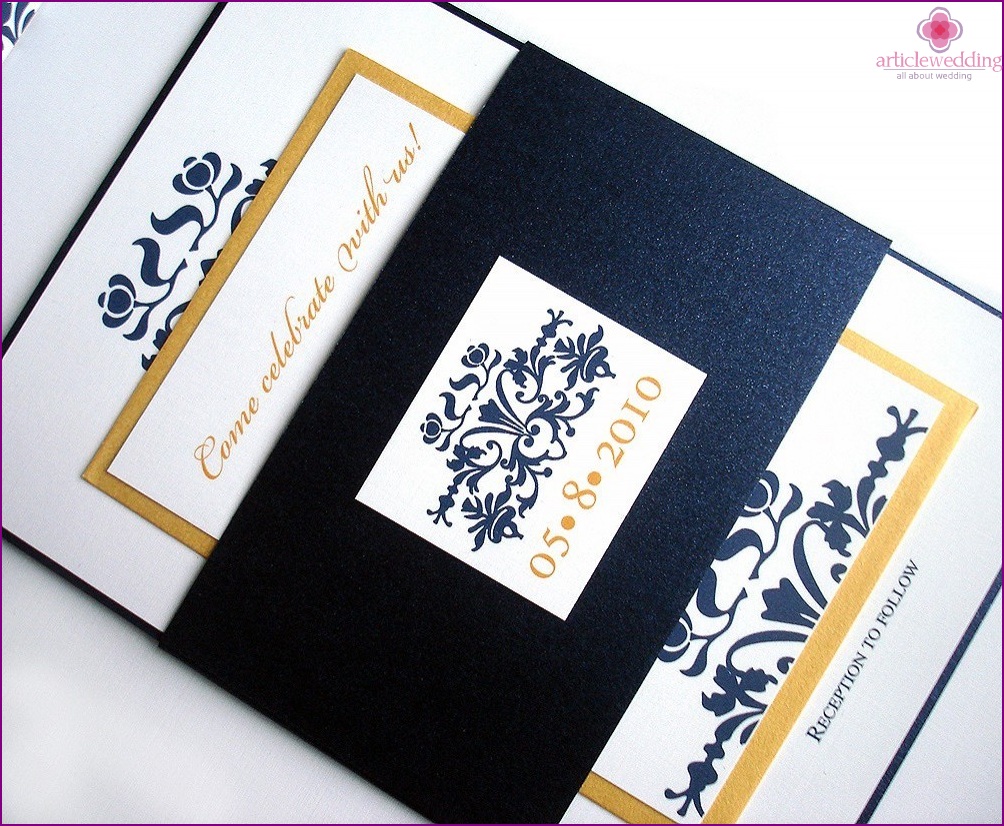 Important wedding accessories are also banquet cards, table numbers and menus, which are part of the overall decor of the celebration, therefore, they must also match the color scheme of your choice. Remember that all these accessories should be in harmony with the decor of the table, creating a single symphony of beauty and style..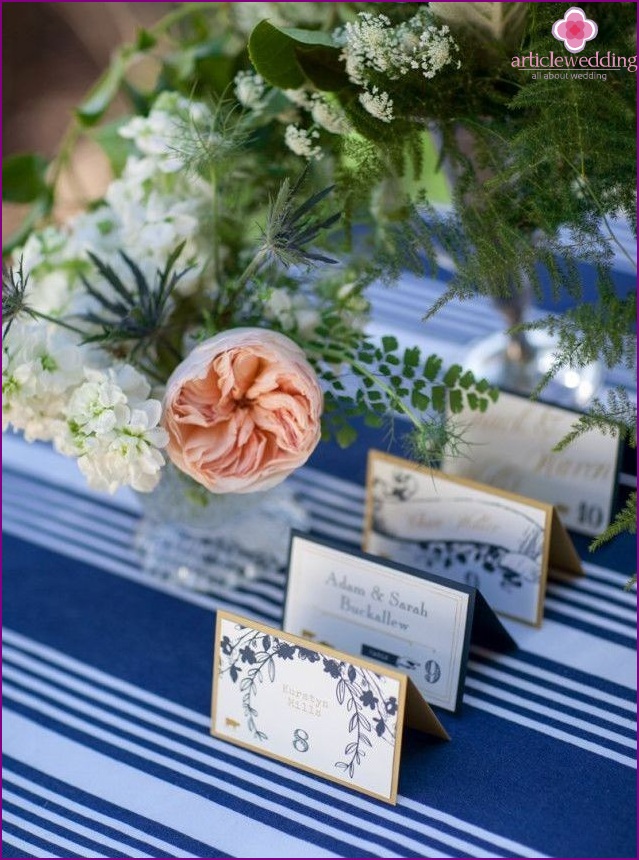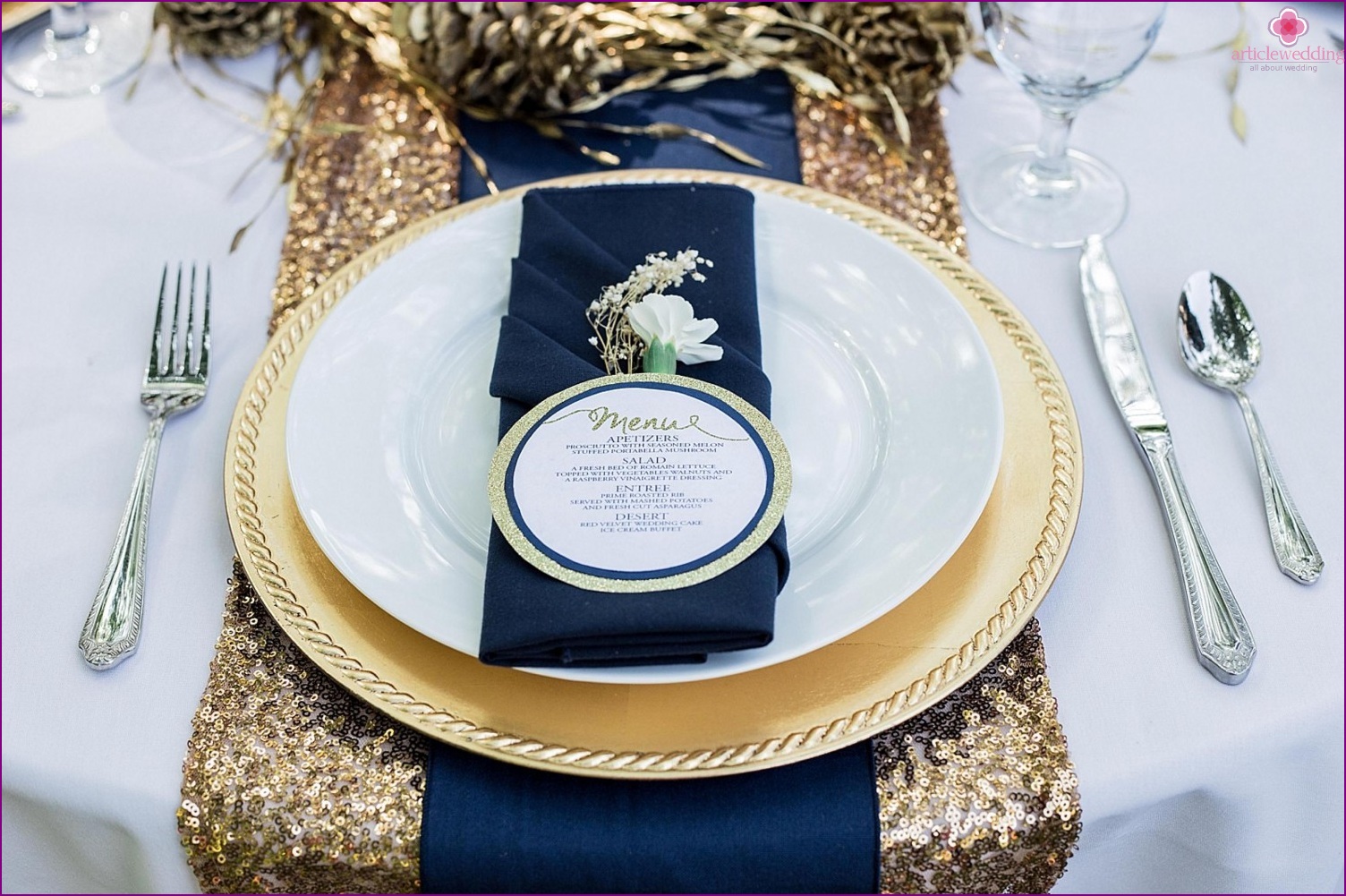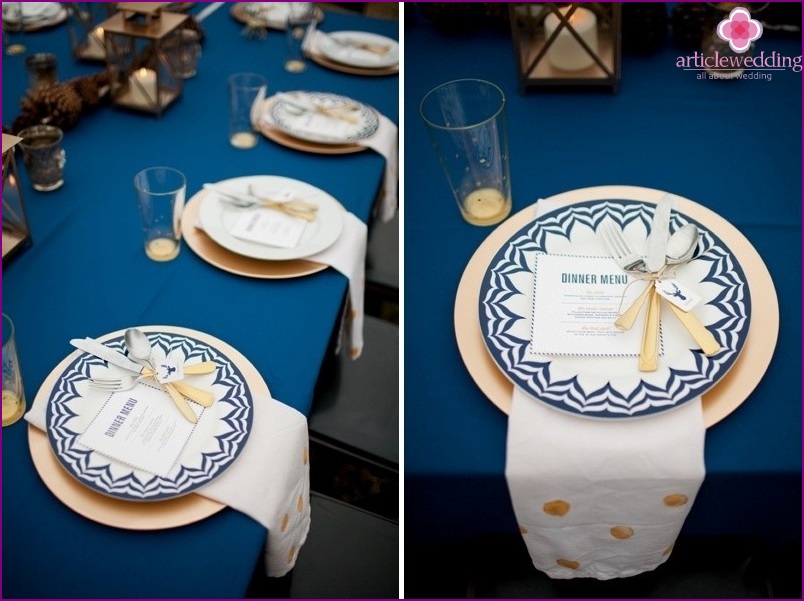 As bonbonnieres, guests can be presented with sweets in beautiful boxes decorated with gold sequins and decorated with a blue ribbon, bow or flag. Such stylish gifts will delight all your guests.!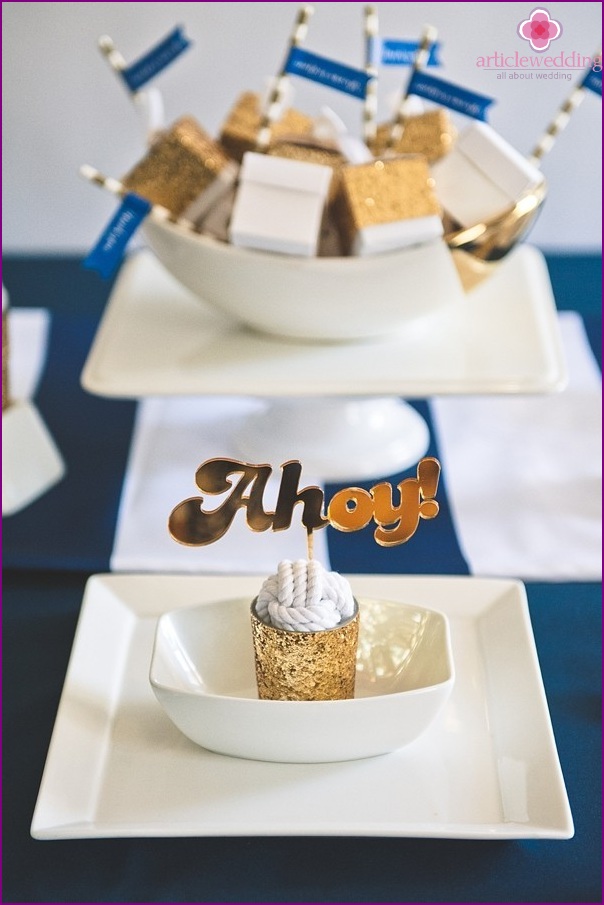 And the main attribute of the wedding evening should be a wedding cake. What color scheme? Of course, in blue and gold! In the same palette, you can make goodies for Candy bar or portioned treats for guests.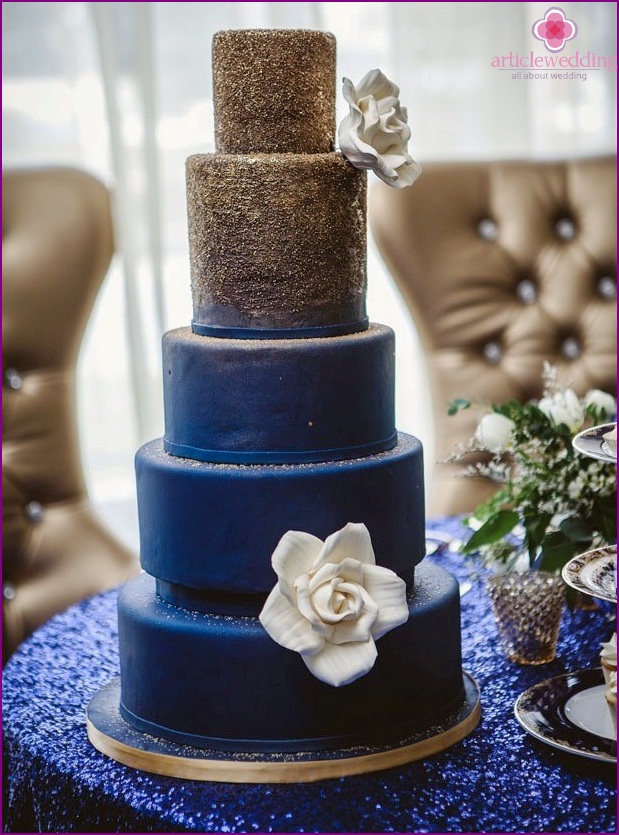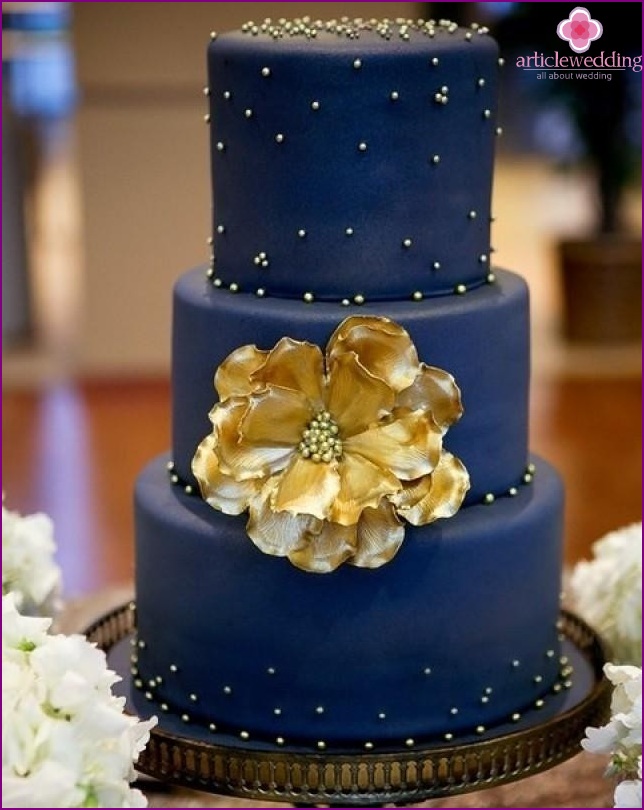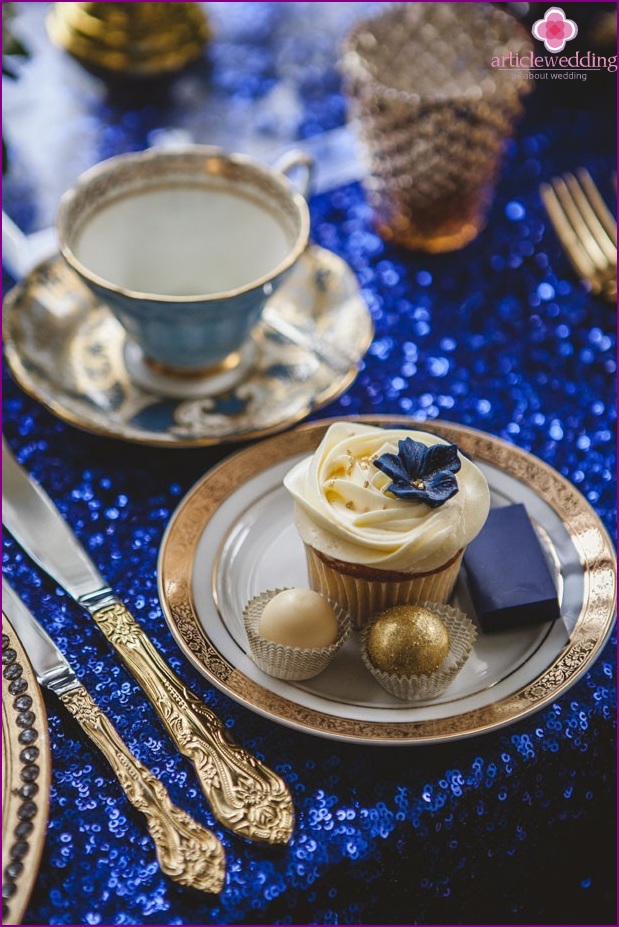 The combination of a blue-gold palette with other colors
Blue + gold - a self-contained palette that does not require additional colors. The only colors that can be used are white or cream, they will help to dilute these dark shades, emphasizing their beauty!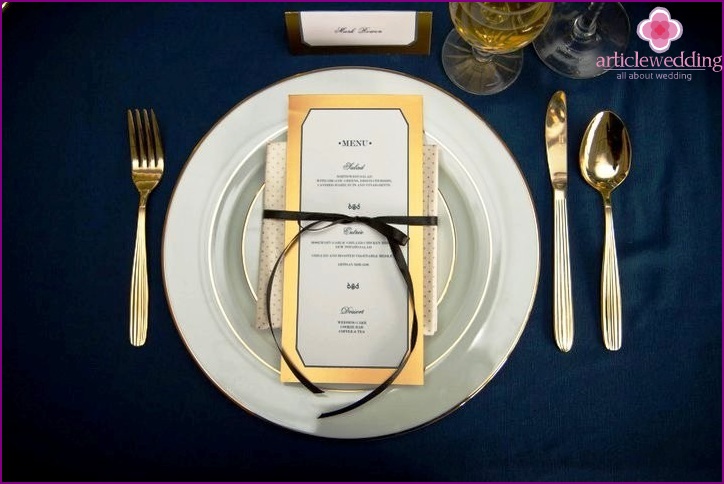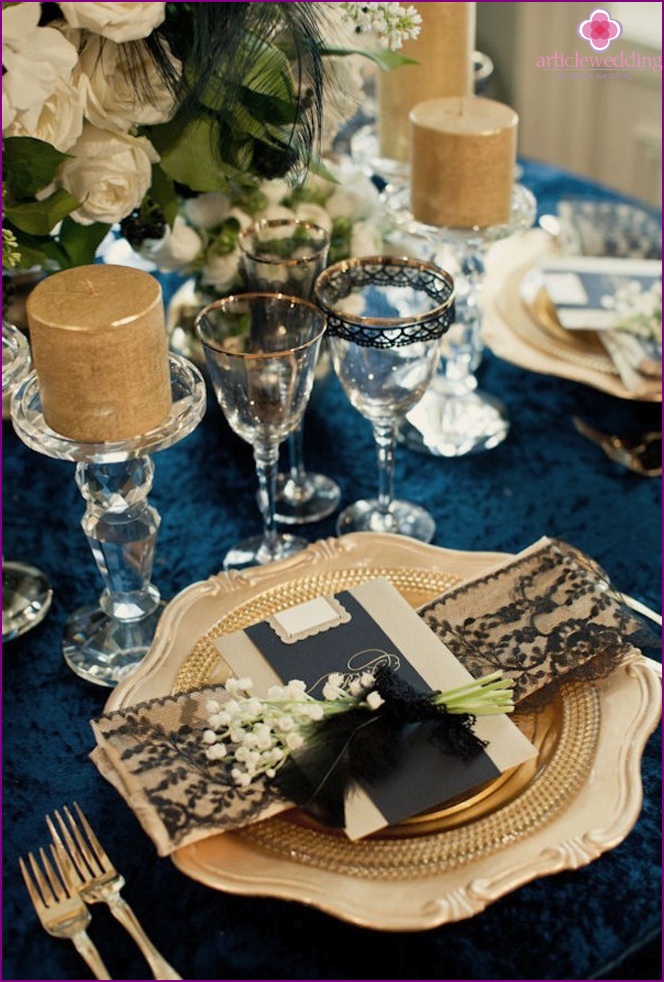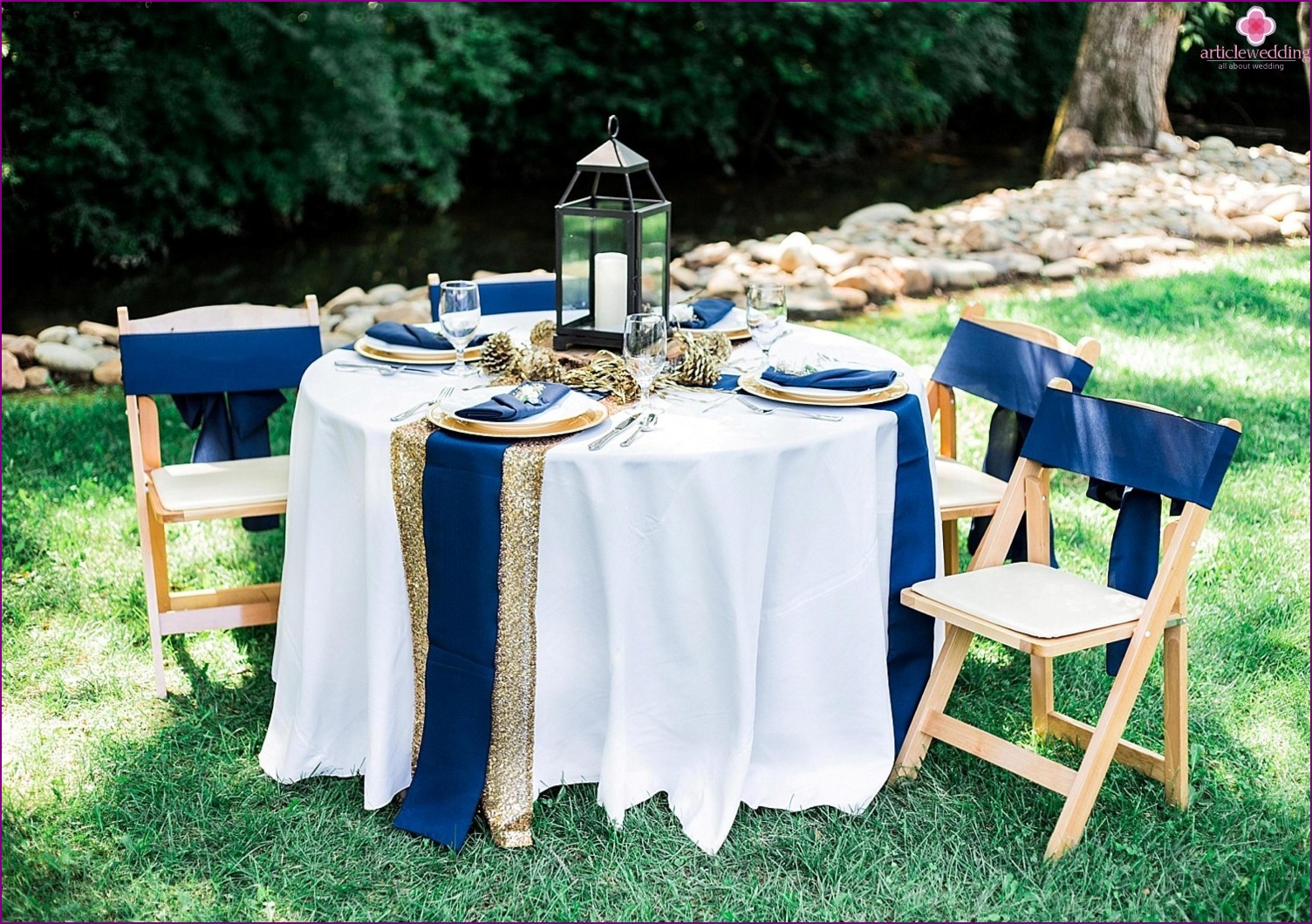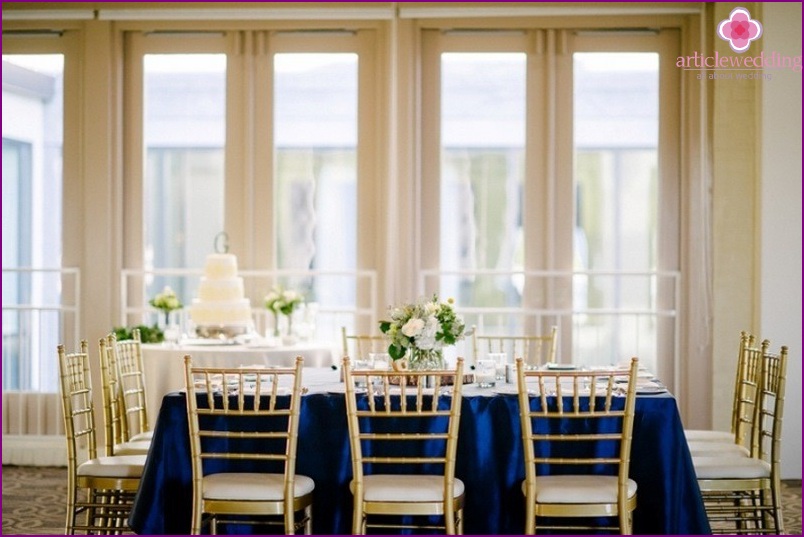 A wedding in blue and gold is a luxurious celebration, filled with notes of aristocracy and grandeur!