Contents
---
---
Candy-bar is not just a sweet table. This is a real alternative, and worthy of a traditional and already bored wedding cake.
Candy-bar, ideally, is an assorted variety of goodies. Starting from chocolate bars and marmalade figures, continuing with candied fruits, candied nuts and ending with cookies of various shapes. Cap-cakes can become a real decoration for a sweet wedding table. These cup cakes can be either ordinary-looking, but containing a surprise filling, or strike the imagination with multicolored glaze and extraordinary figures on «crown».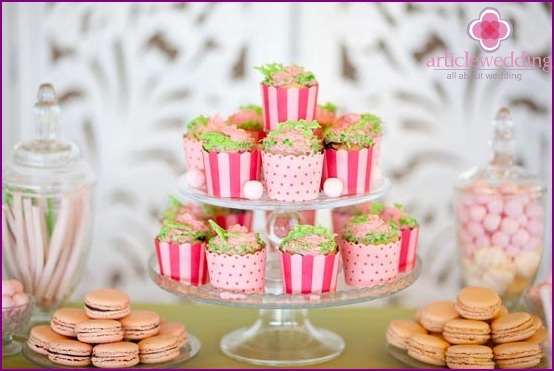 Uncomplicated, but very tasty muffins are also a good option for a variety of sweets. Do not forget about the now fashionable dessert - macaroons. These airy almond cookies with a variety of fillings are not only very tasty, but also just as beautiful, thanks in large part to their colorful coloring.
Another fashionable delicious novelty of the wedding table is cake pops. Namely - round cakes on a stick. Original table decor is guaranteed for you! Well, and, of course, they are very convenient in consumption.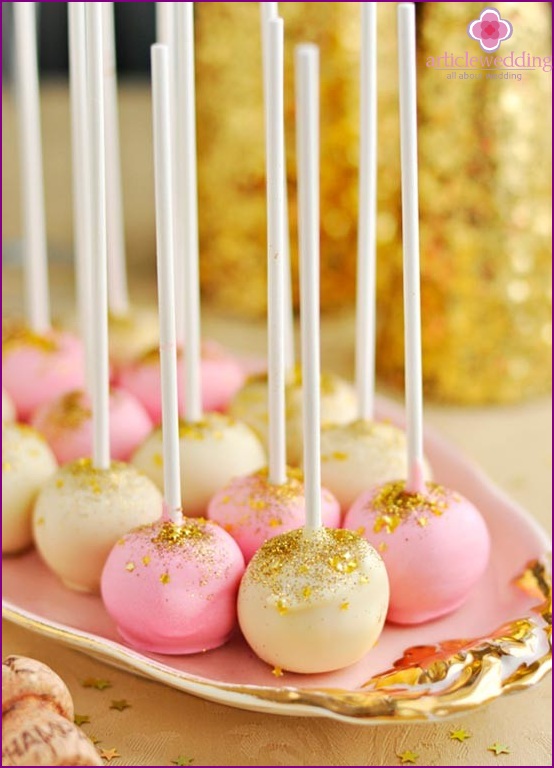 When filling your Candy-bar, one important detail should be taken into account - there should be a lot of sweets. Do not be guided by the principle «pieces» and formula «number of cookies per guest». Candy-bar - a variety of goodies for every taste and color, both for the gourmet and the unassuming sweet tooth.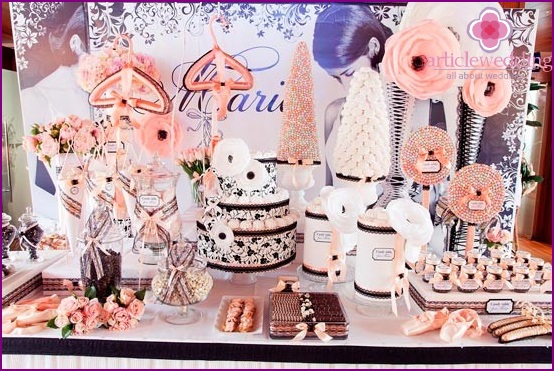 Not sweet one
The site www.articlewedding.com strongly advises not to forget that the Candy-bar should not only be tasty, but also beautiful. You can either support the main theme of the banquet design, or come up with something individual for a sweet table. Decorate a sweet table with flowers, ribbons, miniature photographs. By the way, you can place sweets both in beautiful glass vases, and in frames for photos - we make delicious panels.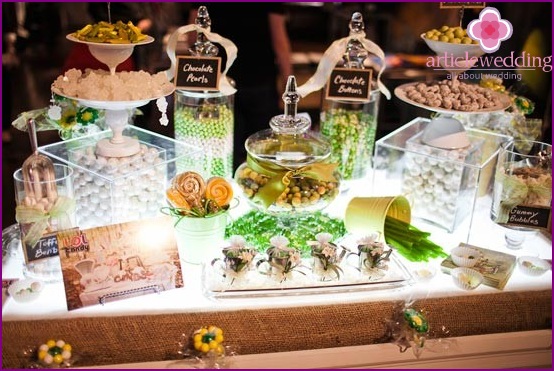 Feel free to use a variety of details in the decor. Wooden cuts, retro-suitcases and caskets, napkins made of rough burlap, colorful dishes, pot-bellied jars tied with checkered fabric. If the wedding banquet is held outdoors, and even in retro style, feel free to use the trunk of the same retro car under the Candy-bar. And by the way, do not forget to cover the goodies with transparent glass caps - save guests from battles with insects for a cake.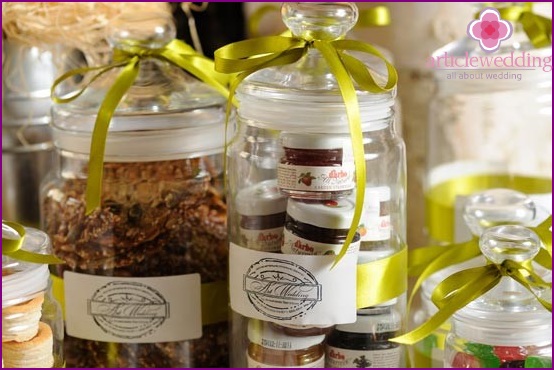 A good option «coasters» under sweets can become openwork cells tied with ribbons and arranged or hung on tree branches. However, in this case, be sure to follow the composition.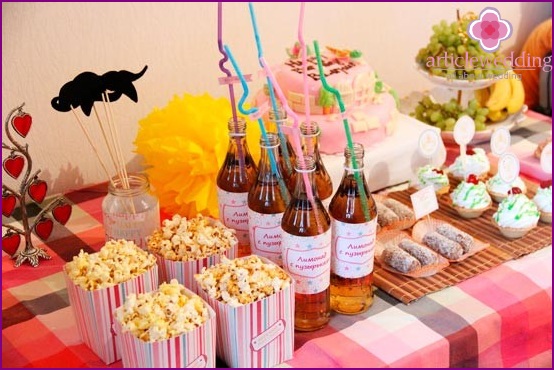 The highlight of the decoration of a sweet wedding table can be original plates with a description of each of the desserts. Labels or maybe cardboard figures on skewers? The choice is yours. On the tablets, you can briefly, or, conversely, with scope and creativity, describe what a particular goodness is.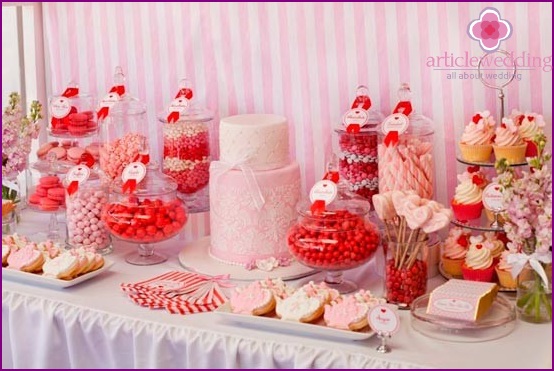 Sweet «high-rise building»
When placing sweets, recommends the wedding portal www.articlewedding.com, build your Candy-bar in the form of a multi-tiered pyramid. First of all, it is very beautiful and spectacular. Well and certainly very convenient. Guests will not have to bother and try. «catch» coveted marshmallows for «slender» and endless rows of macaroons. All sweets will be in the field of direct and comfortable reach..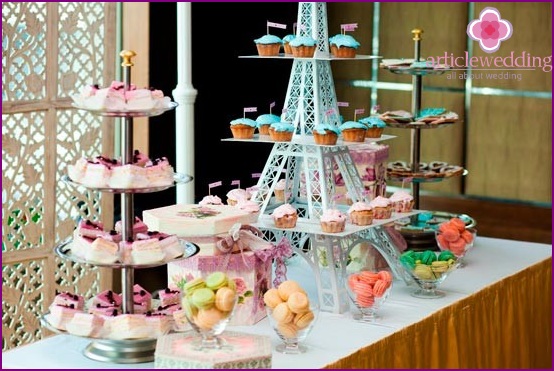 Do not forget to complement your Candy-bar with accessories such as special boxes or paper bags - guests can take sweets with them. This can easily serve as a kind of alternative to bonbonnieres..