Contents
---
---
Juicy fuchsia is a great solution for a wedding. An important moment - bright purple shades will fall on the wedding table in any season, whether it is frosty winter or young and fragile spring.
Fuchsia color value
The color of fuchsia has long been considered a symbol of supreme power. This shade is also known by the "code name" purple. So in ancient Rome purple togas were allowed to be worn only by nobles. Despite all the brightness and sensuality, the color of fuchsia among many peoples symbolizes intuition, eternity and spirituality. And in the famous direction of Feng Shui, the color of fuchsia is considered to bring happiness and luck.
Fuchsia wedding decoration
At registration wedding banquet hall, The website www.articlewedding.com advises betting on a tandem of flowers and ribbons. The rich fuchsia color simply adores the neighborhood of elegant bows and airy draperies. Candles and photo frames, collages and banquet cards, wine glasses and napkin rings - the scope for imagination is unlimited. Purple bows or spherical bouquets of fuchsia color will become an exquisite addition to the seats.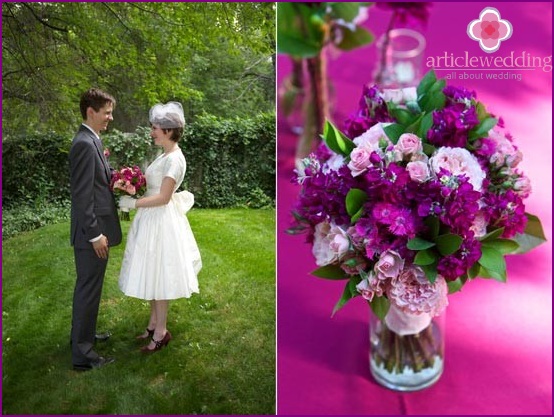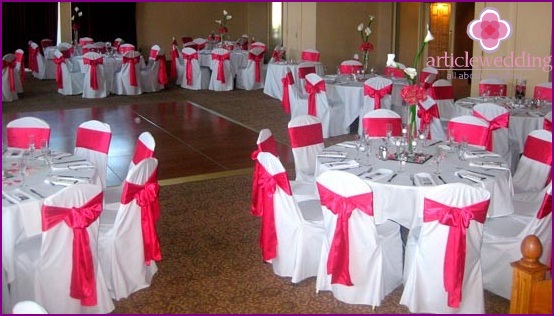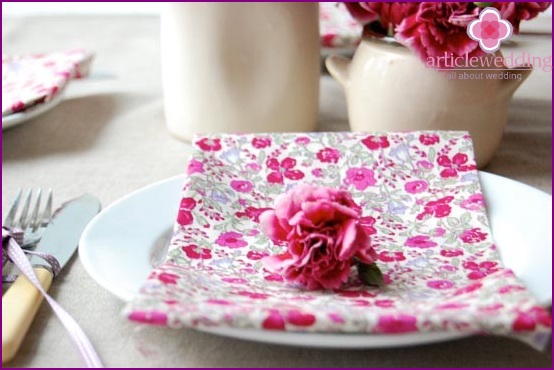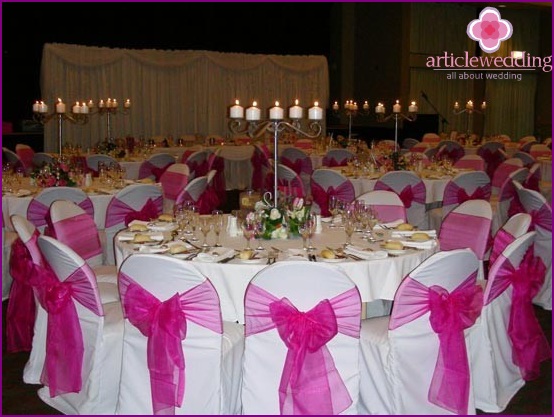 Wedding Dresses for Fuchsia Wedding
The uniqueness of the color of fuchsia is that it looks equally exquisite both in the outfit and in the details. Of course, today many newlyweds do not risk putting on a fuchsia outfit, the emphasis is on Wedding accessories. A satin belt and matching shoes in the accompaniment of a bouquet will create a wonderful contrast with a snow-white dress. But, this dress itself can easily become the main chord of purple. True, we remember that in this case the style, it is desirable to choose a simple and concise - all the pomp.
The groom can and should be "packaged" in a stylish fuchsia shirt. If the potential husband prefers more restrained colors, stop at the appropriate accessories: ties, neckerchiefs, cufflinks. Speaking of bow ties, the color of fuchsia is best combined with satin and velvet. Do not forget that color chords can be arranged not only with accessories, but also with shirt collar cuffs. It looks very stylish. And most importantly, don't forget about the boutonniere!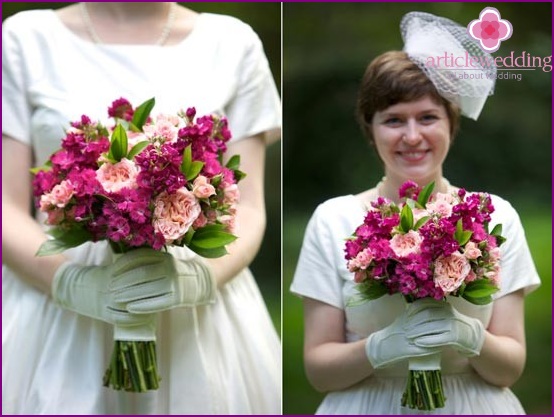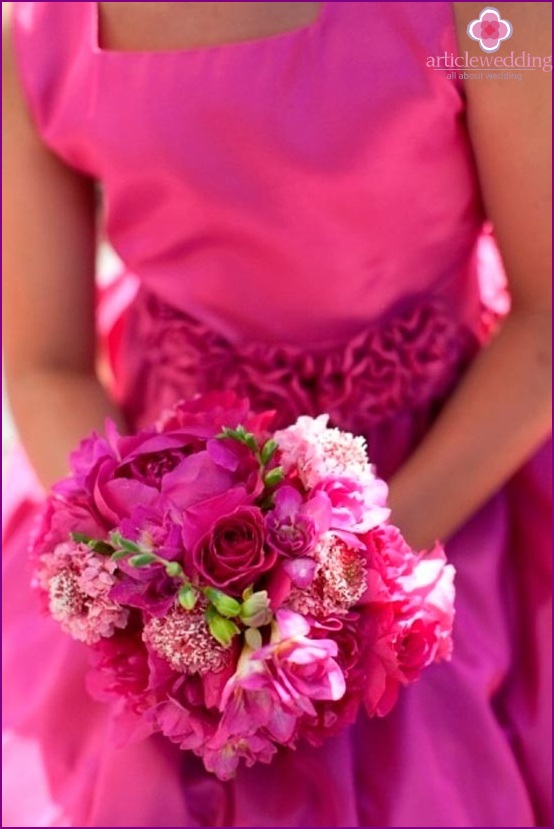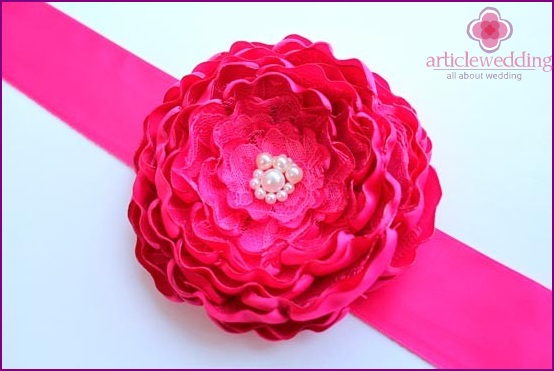 Fuchsia wedding flowers
When conjuring over the floristry of a wedding party, do not forget that the color of fuchsia is not only purple. Depending on the shade, fuchsia can be lavender, violet, and even dark plum.
For the main flower pair of the day - the bride's bouquet and groom's boutonnieres - refined orchids, terry peonies, royal roses, strict callas of violet tones, graceful "cascades" of clematis, delicate pansies are perfect. The splendor of a bouquet of fuchsia colors will be shaded by flowers of gentle tones: cream roses, fragile tulip buds and even simple wildflowers.
Advice from the wedding portal www.articlewedding.com: continue the floral theme in the design of the banquet. Fuchsia petals on a snow-white tablecloth of a wedding table will create an incredibly romantic atmosphere.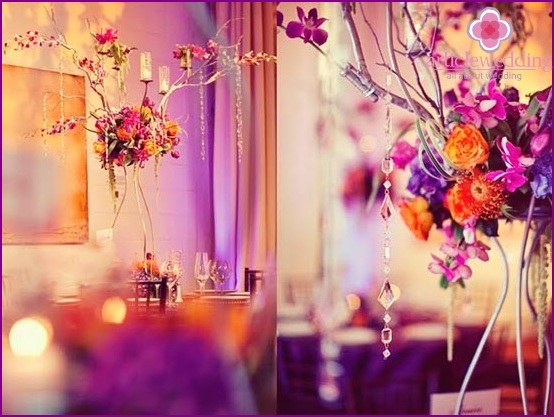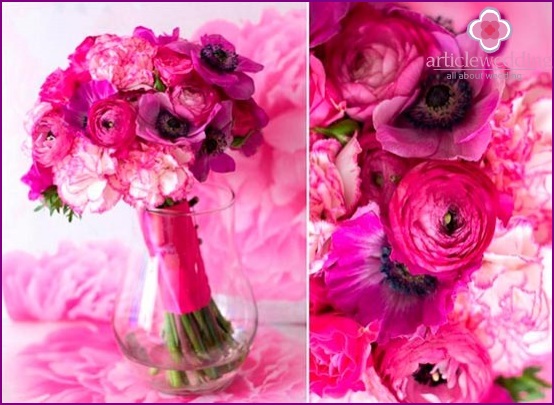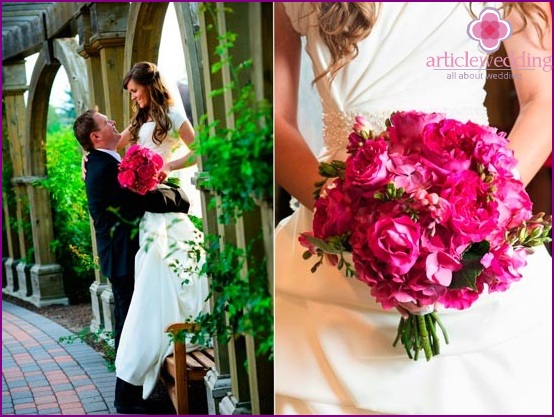 Wedding Accessories for Fuchsia Wedding
Set fuchsia color wedding invitations. Not pure color, but combinations will look especially successful. Guest seating arrangements and banquet cards should also support a common theme. The wedding site www.articlewedding.com is sure that the idea can be embodied not only in color, but also in vivid colors. And, of course, do not forget about bonbonnieres. Let pleasant memories of fuchsia color remain with your guests after the holiday. Fragrant hand-made cosmetics, cute magnets in purple tones, delicious sweets, creative decoration of gift boxes - choose what you like best.
A wedding table is, in principle, the most voluminous accessory of the holiday. Do not forget to perform it in the appropriate subjects. The most fertile "soil" is desserts. In pastry shops we often see delicious sweets of fuchsia color. Take on the idea! Pink icing muffins, pretty cap-cakes "tinted" with fuchsia, air marshmallows and soft candy, mischievous cotton candy a la fuchsia. And, of course, the main guest is a wedding cake. Let this work of confectionery art surprise not only with its shape, but also with an unusual rich color.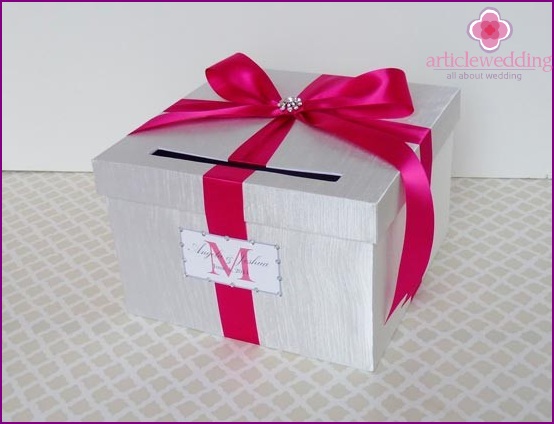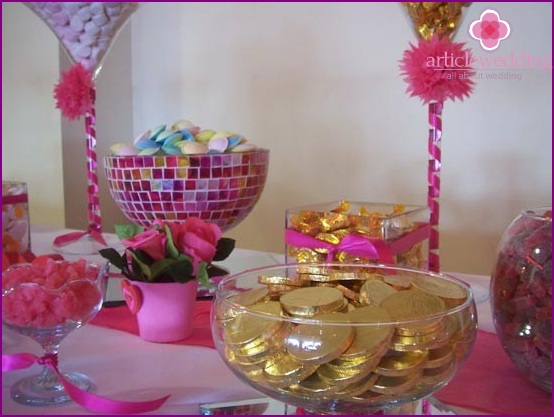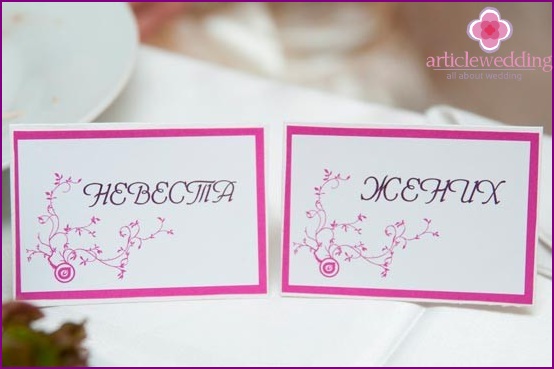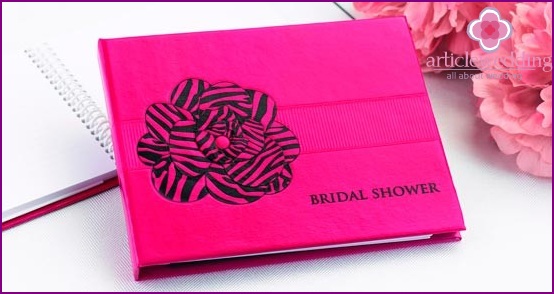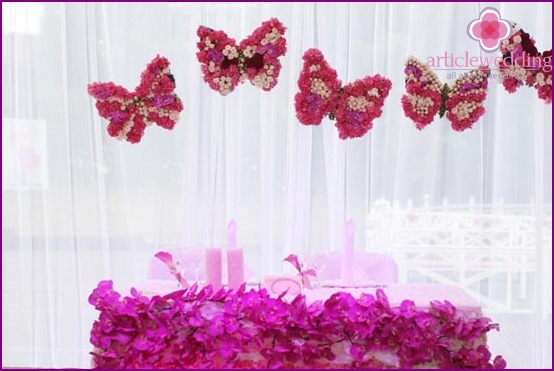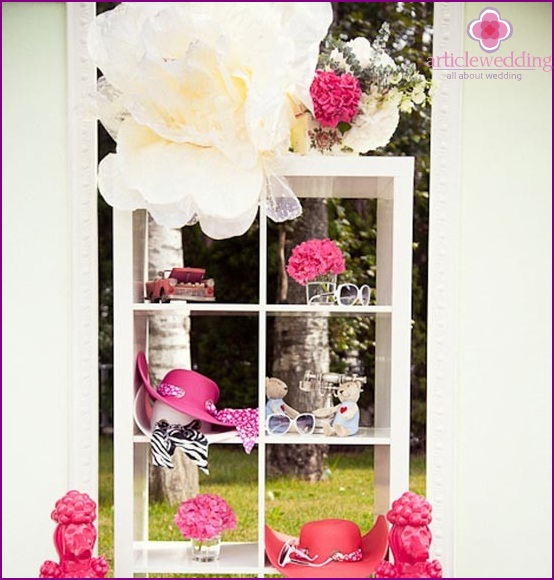 Fuchsia Wedding Ideas
The color of fuchsia allows you to embody the most daring wedding decision. Beach wedding? Why not imagine the magnificent celebration of a la Haiti. Or maybe you want to arrange your wedding in the style of the French court? Fuchsia color fits perfectly in luxurious Empire style scenery.
Fuchsia color combination with other colors
One of the most popular wedding tricolors is fuchsia-black-white. Nevertheless, juicy fuchsia will make the perfect pair with any color. The most profitable and magnificent combinations for magenta decorators are called blue, silver, blue, orange and black. At the same time, bright fuchsia feels great in the company of powdery shades, and next to neighbors close in tone - pink, red, raspberry, cherry.