Contents
---
---
In 2013, at the top of the color charts were emerald, coral, mint and soft turquoise. The palette is bright, enchanting and mystical. 2014 promises to be remembered for its softness, tenderness, naturalness and stability with only small bright accents. And, nevertheless, you won't be bored. Elegant and refined shades come into fashion, correctly combining which can be considered the owner of a refined aristocratic taste. We offer you an overview of the popular colors of American Fashion Week and wedding stylists.
Deep blue
No doubt, in 2014, the wedding favorite in wedding decoration can be called blue. Please note that blue is in fashion in all shades, especially the calm deep blue, navy blue, which is considered the color of naval officers. In addition, according to the Chinese calendar, 2014 is the year of the blue horse. Blue is designed to bring a note of nobility and dignity to the triumph, promising a reliable and peaceful marriage..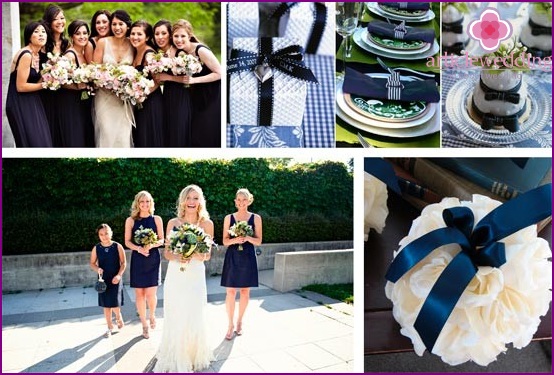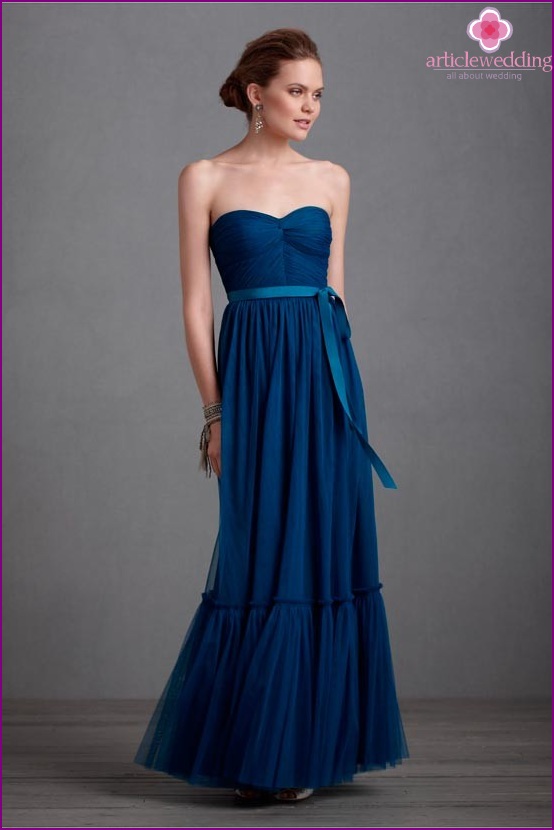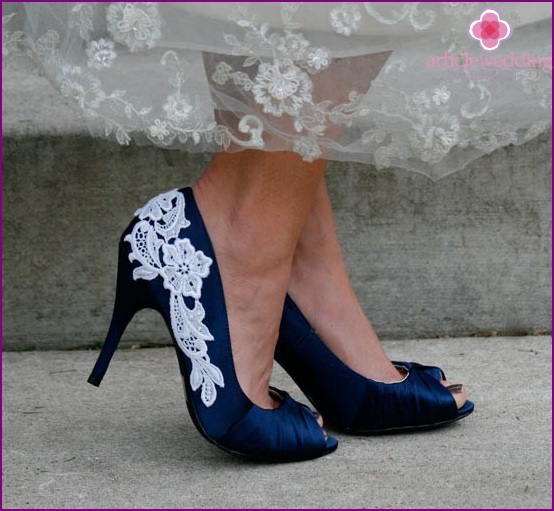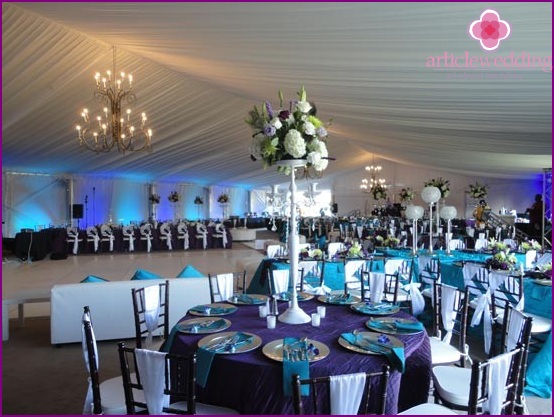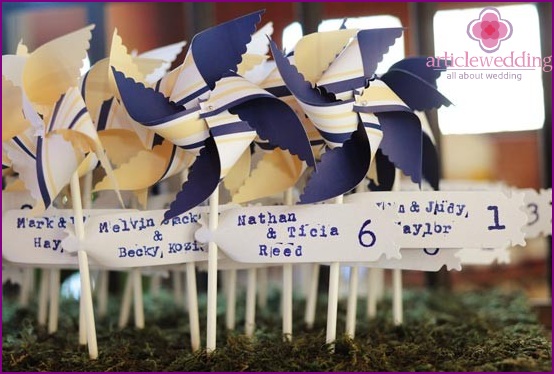 Gray
Gray became a favorite of designers, apparently tired of the riot of colors that have been in fashion for the past two years. Gray is a monochromatic color that has a minimum of 50 shades! So, you don't have to get bored in choosing a tone. Gray is considered the color of stability, maturity and reliability. A good set to describe the relationship in marriage, according to the site www.articlewedding.com. Use contrasting shades of gray in the design of the wedding, dress the groom and his friends in gray suits, add some pleasant colorful accents (pink or orange), and the wedding will turn out to be surprisingly elegant.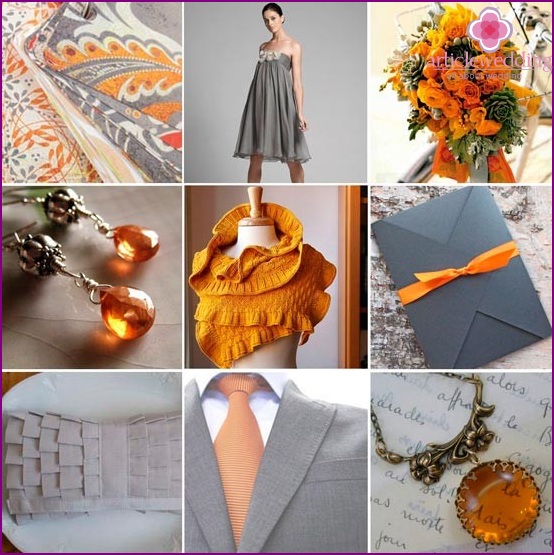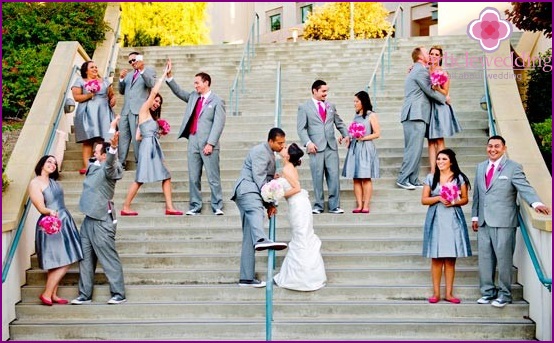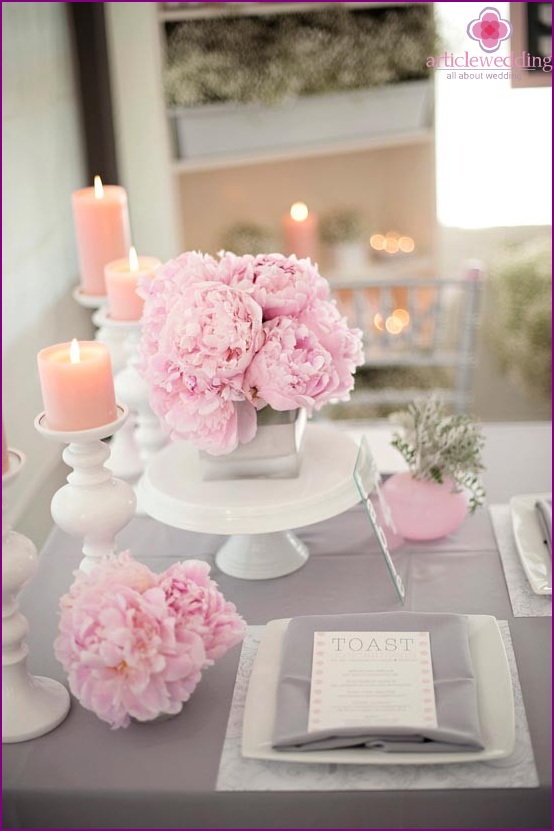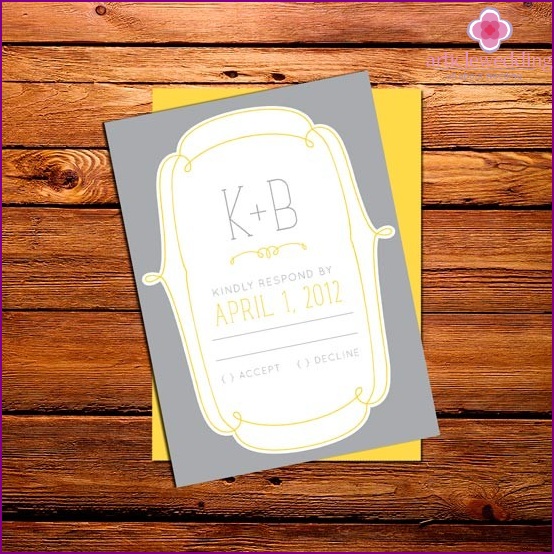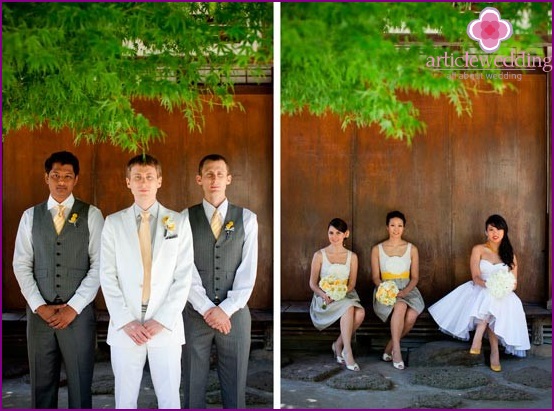 Black and white
Life is a zebra, contrasts, the interaction of opposites. Following gray, colors that create a monochromatic gamut come in fashion: black and white. This is a color scheme for a bold wedding. The palette is suitable for the Gothic style or the silent movie genre, jazz weddings or in the style of "Breakfast at Tiffany's." Stylish, original, concise, expressive.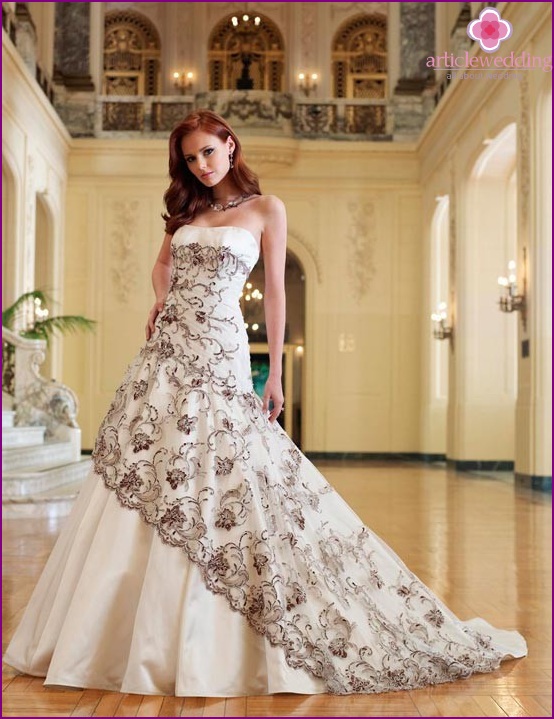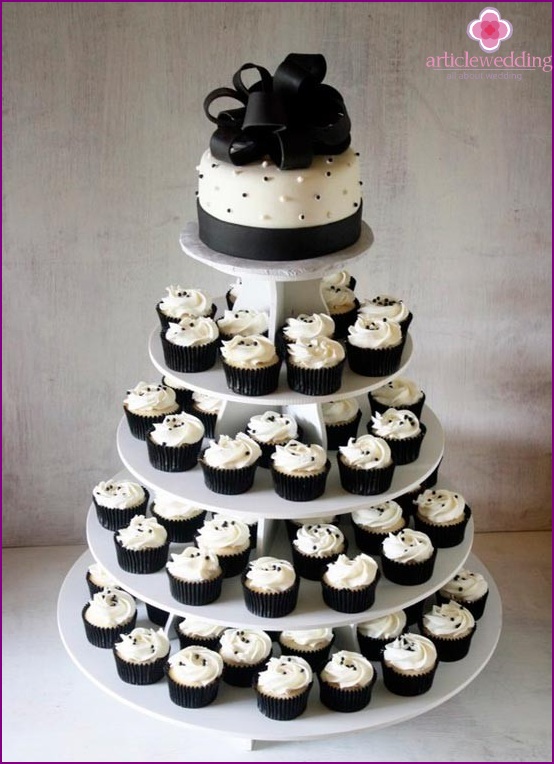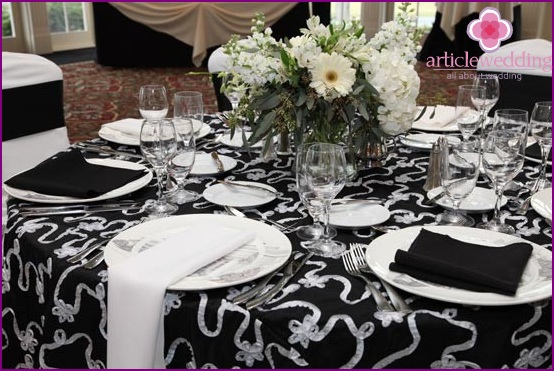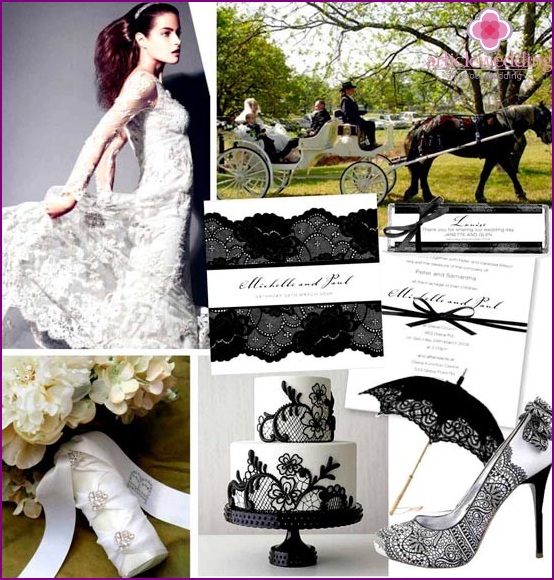 Pastel colors
In 2014, all pastel shades are in trend. These are traditional colors for a romantic wedding. Here, pink, and light yellow, and light green, and blue, and bluish, and lilac and many other colors, the main characteristic of which is tenderness. If you are planning a wedding in spring, pay close attention to these shades.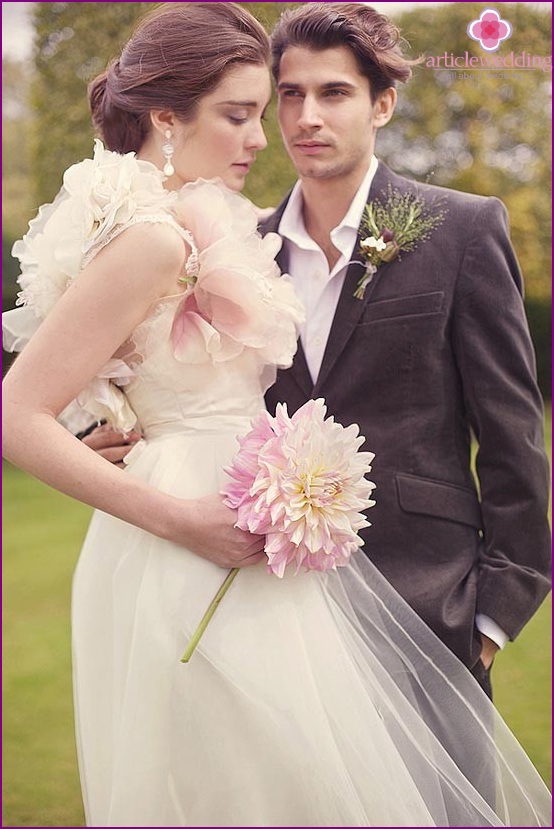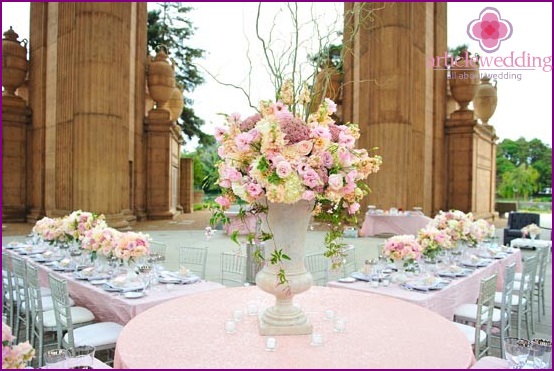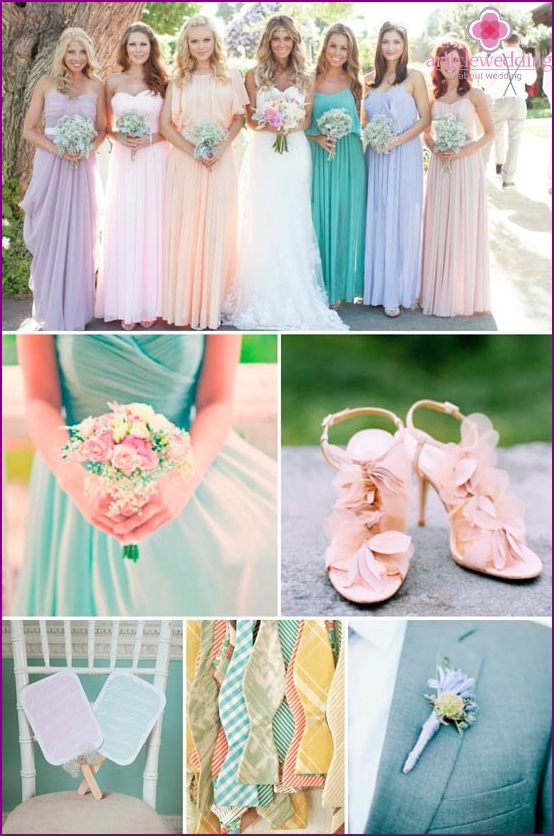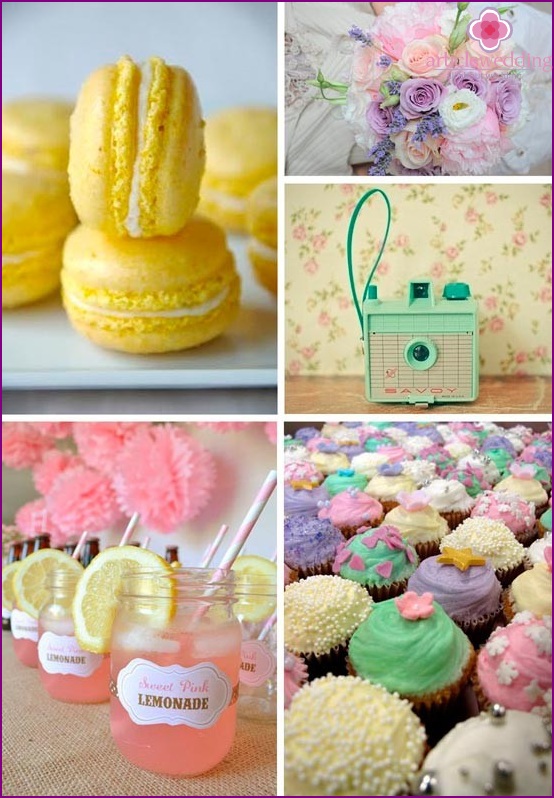 Lavender
The favorite in the color scheme of this year is lavender - an elusive color that has absorbed soft purple and gray tones. Lavender comes in handy as the main wedding colors. You can also use real lavender for decoration. Lavender is useful in the design of weddings in the style of Provence, vintage, rustic or retro.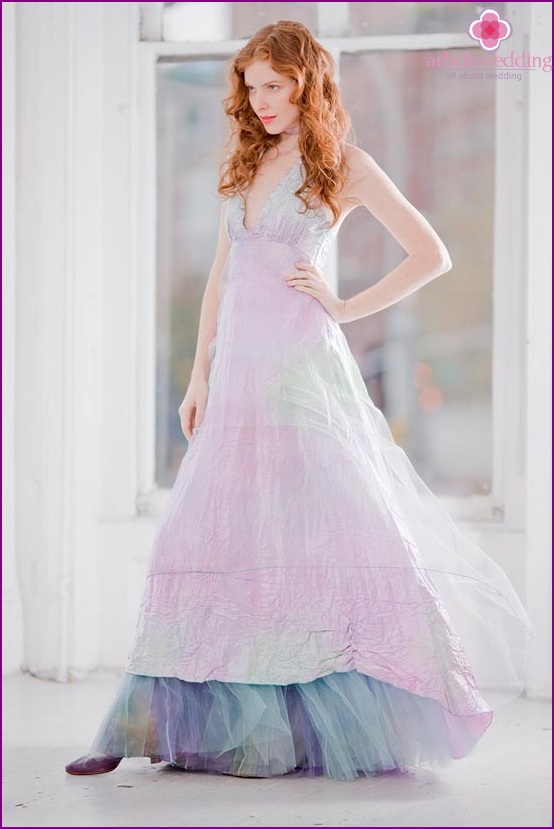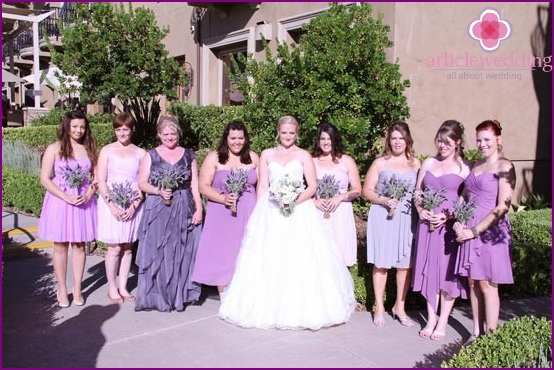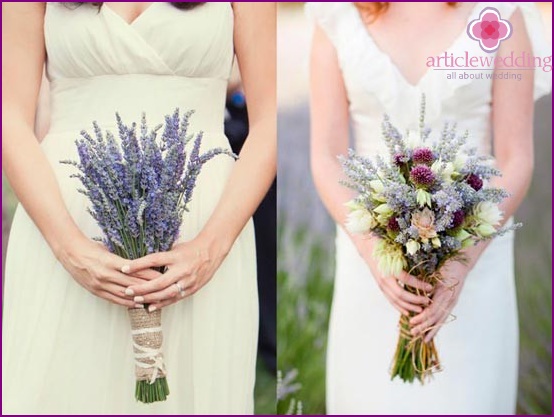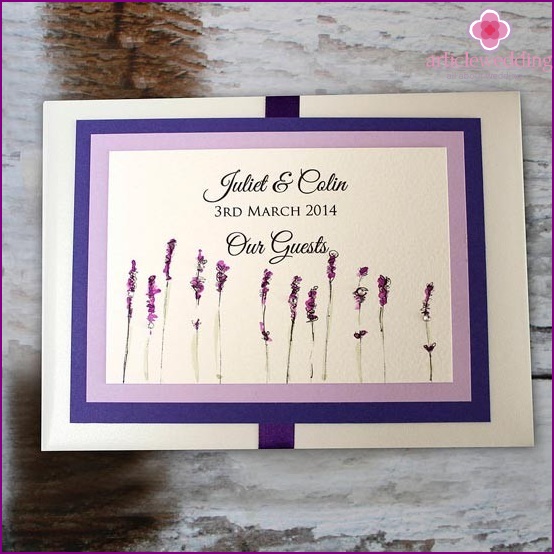 Chameleons and Mother of Pearl
Mysterious and surprisingly feminine pastel-colored chameleon fabrics and mother-of-pearl fabrics come into fashion. Charming overflows of delicate flowers will give the wedding and the bride a special charm. They will come in handy for magical weddings, creating an atmosphere of miracles at a celebration.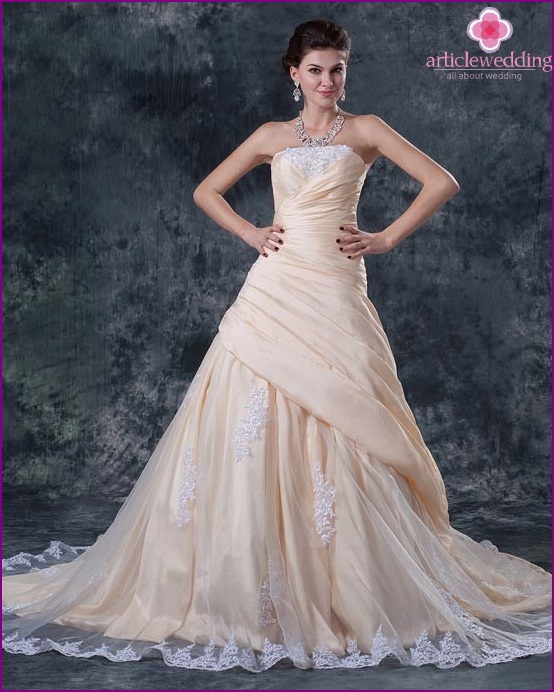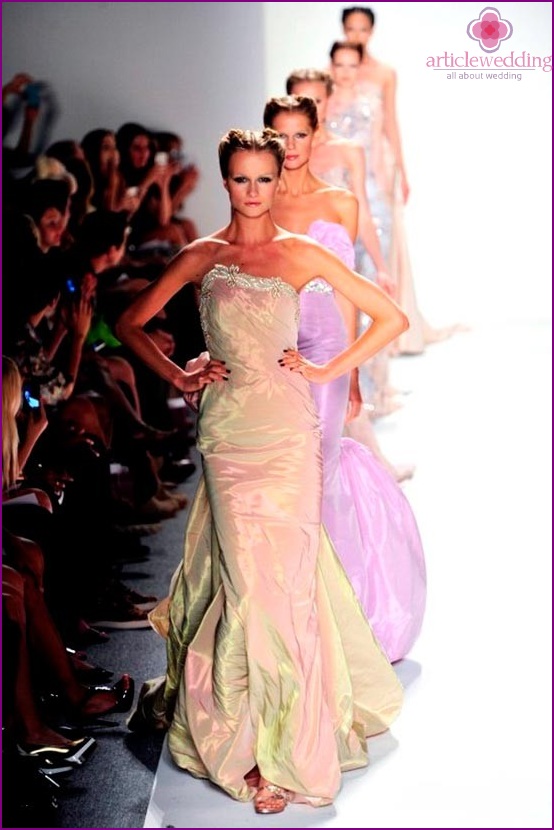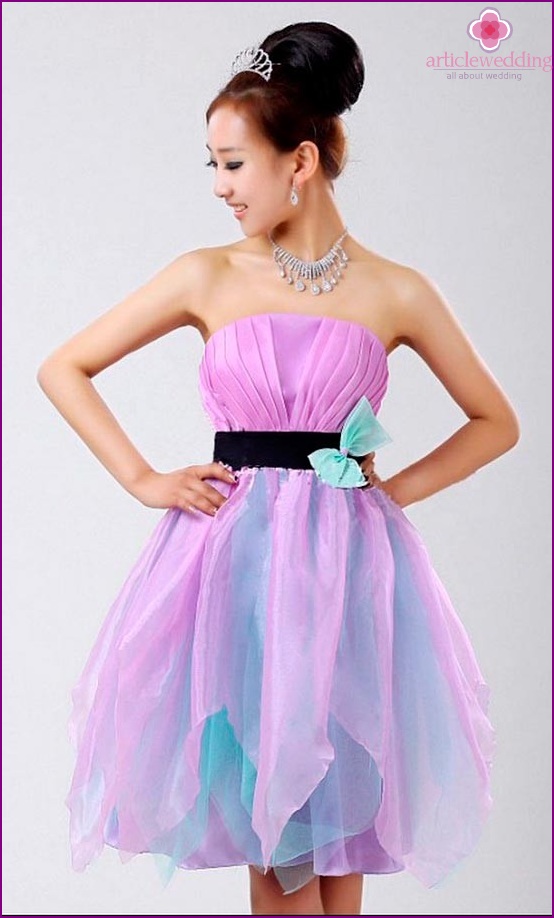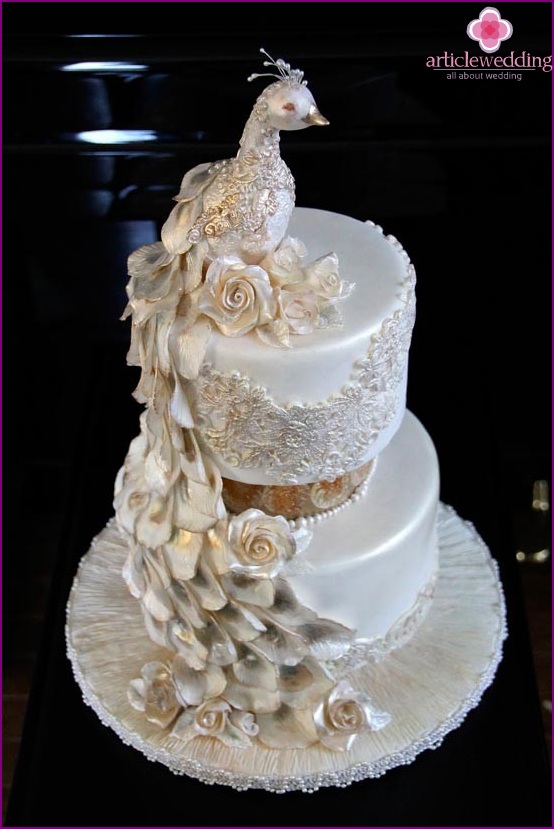 Champagne
Another exceptional pastel color is champagne, a mixture of sparkling golden and pale pink. It is a color that is suitable for exquisite romantic weddings. A color that will bring joy, hope and happiness. It can be used both to decorate individual wedding accessories, and as a basic theme of the celebration. A good combination is champagne, roses and crystals. Take on arms!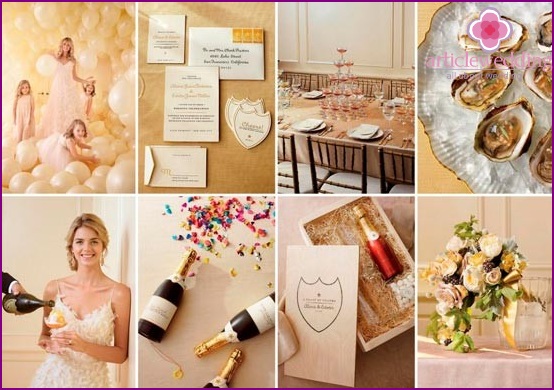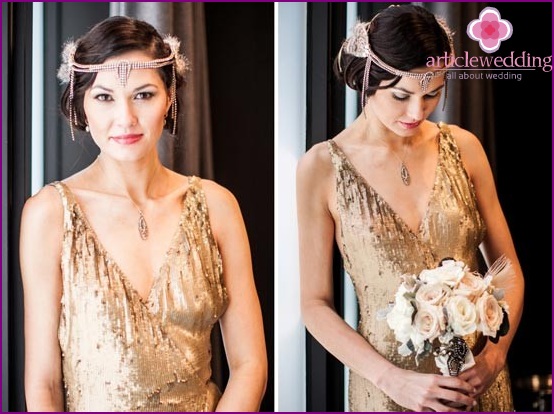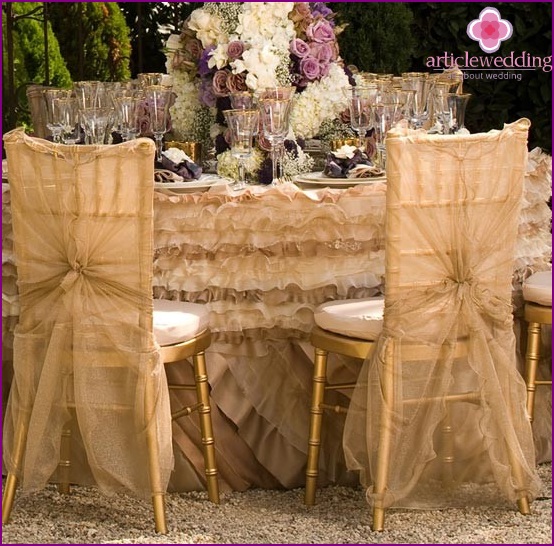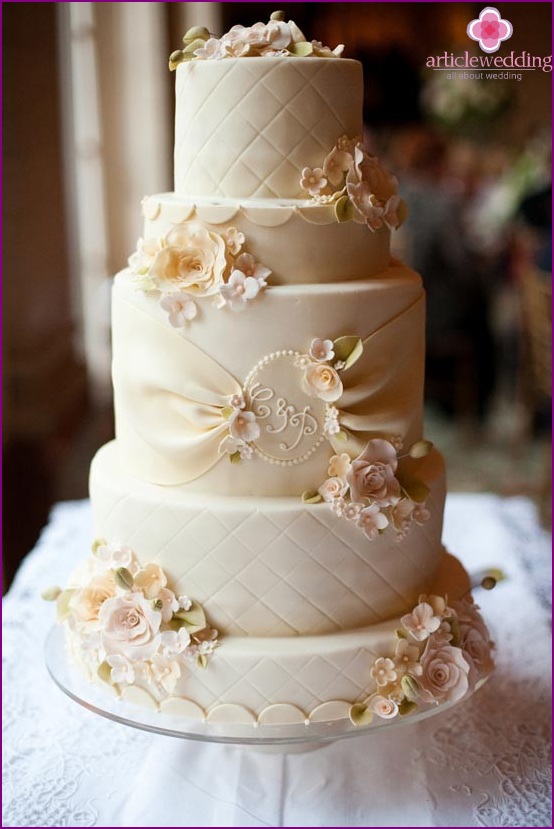 Sand, Brown, Chocolate
All the colors traditionally used for decorating weddings in rustic style are in fashion in the new year. Pay attention to brown shades, from sand to chocolate. They create an atmosphere of calm, poise and warmth. Natural restrained green shades and light colors, for example, ivory or milk, can complement them in the decor..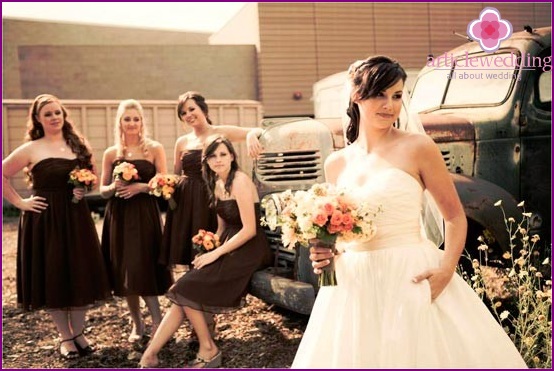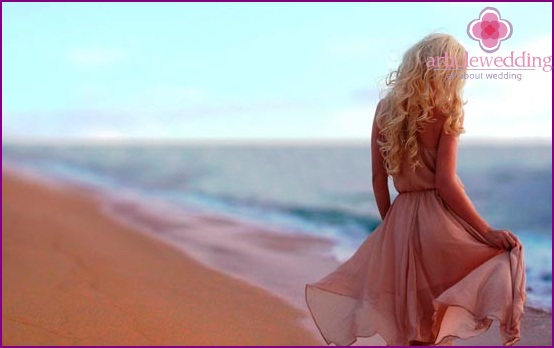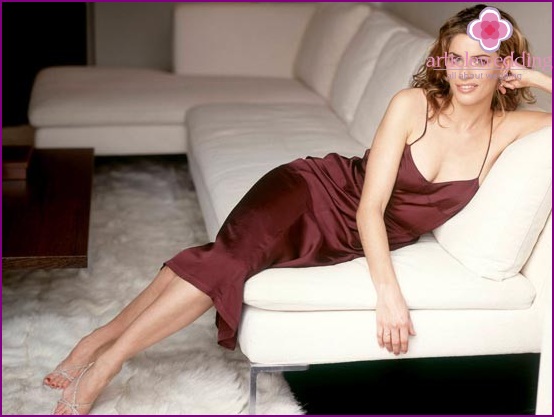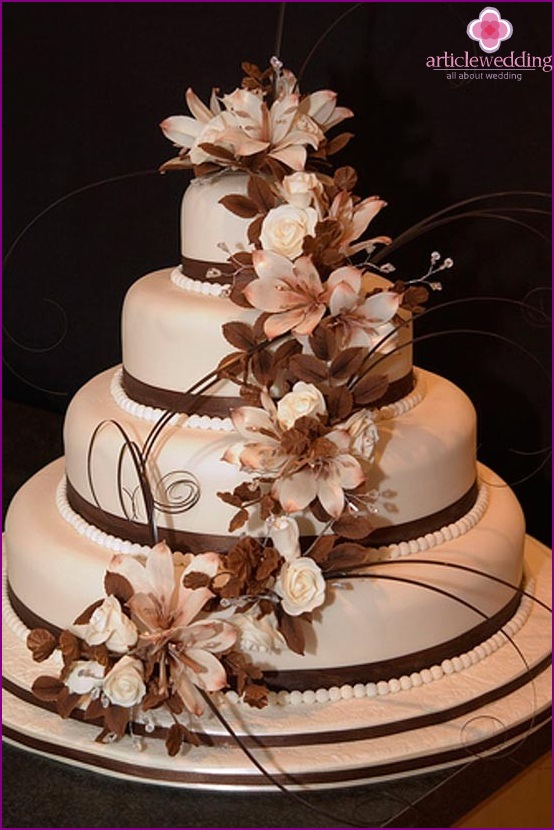 Sunny shades
In 2014, according to a review of the wedding portal www.articlewedding.com, among the pacified gamut of popular colors, one can distinguish bright color accents. For example, sunny shades, combinations of orange and yellow. Designers decided to increase the contrast of last year's coral, turning it into a positive orange, as if glowing from the inside in yellow. Sunny orange will come in handy as a color accent among fashionable gentle basic tones or as the basis for summer weddings.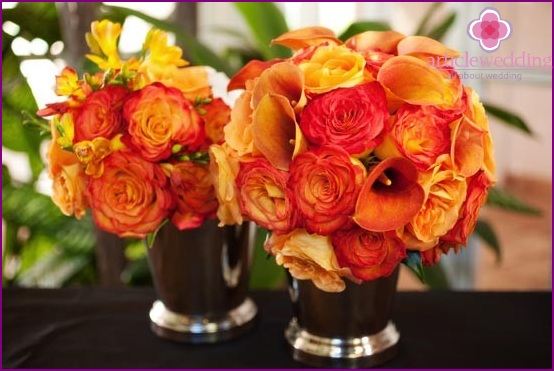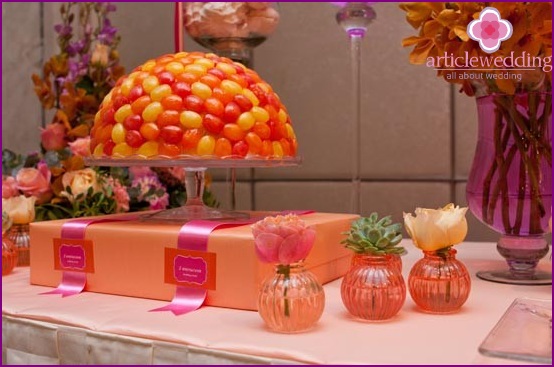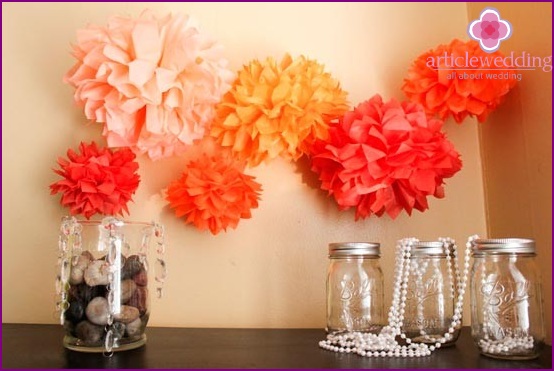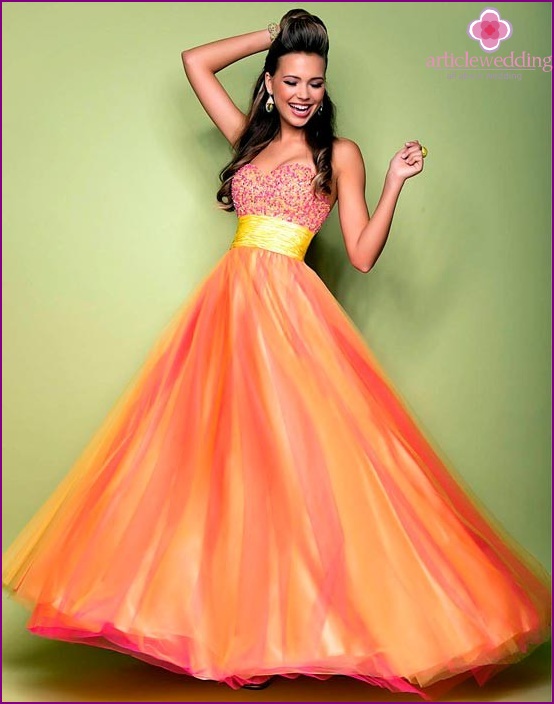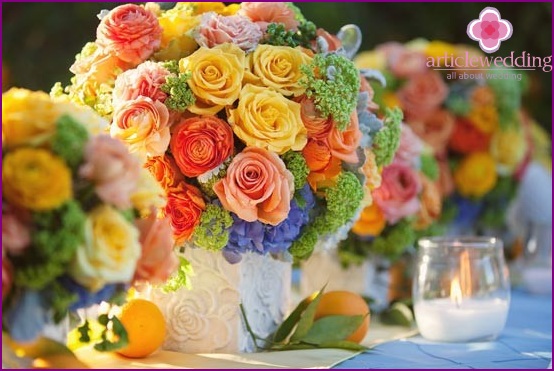 Bordeaux
This year, the fashion is charismatic, filled with drama and passion, a magnificent burgundy. It can be combined with traditional white, fashionable gray or no less dramatic black. Bright Bordeaux come in handy for the Love story photo shoot, bridal bouquet and for decorating accessories.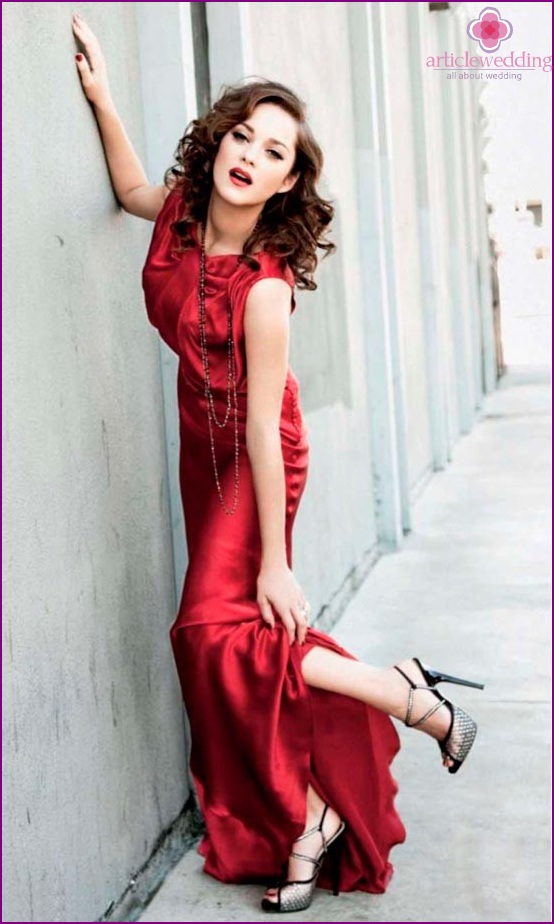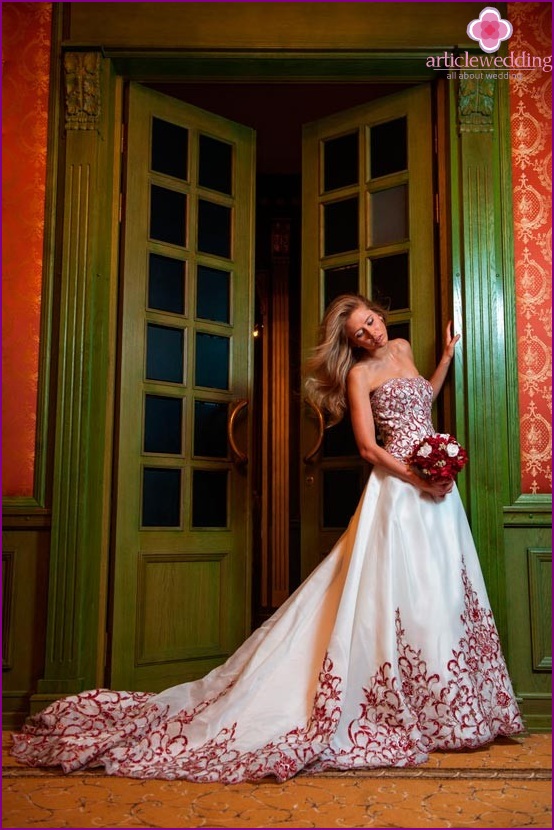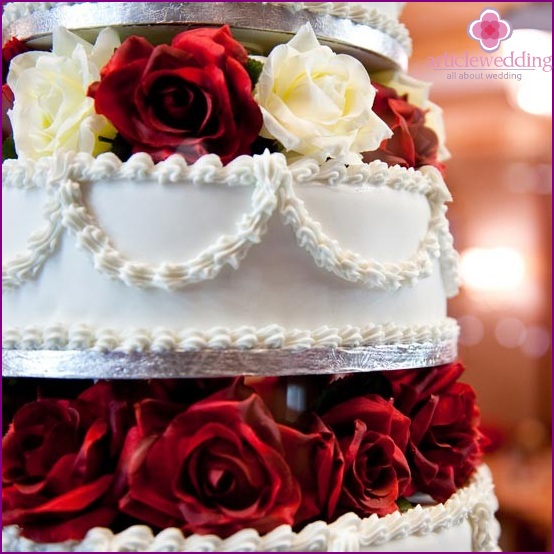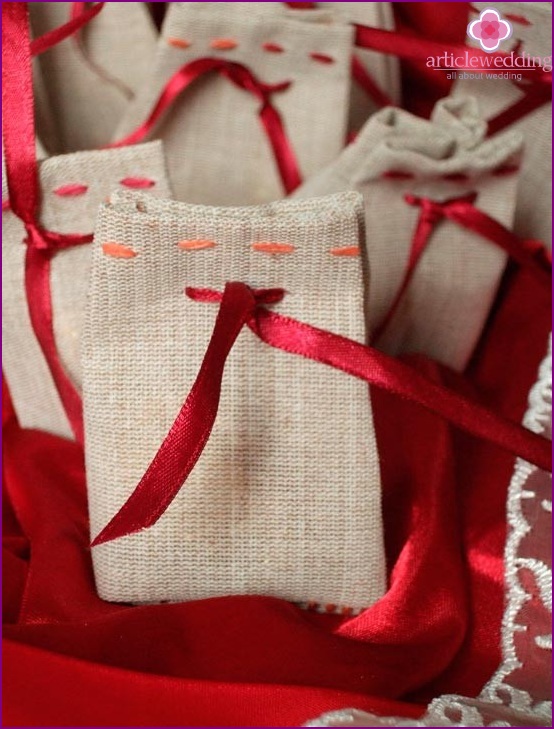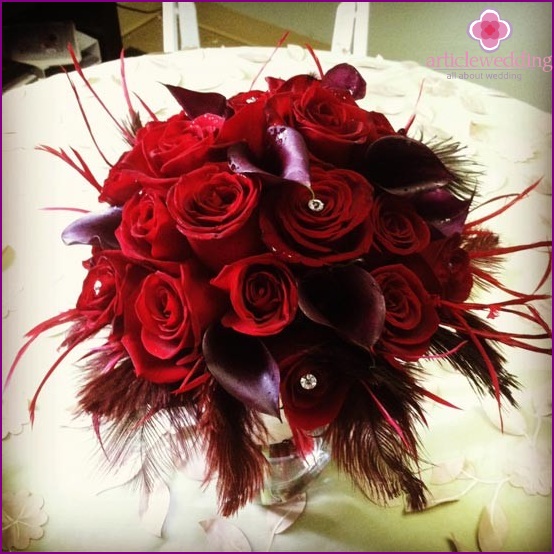 Aqua
Gentle turquoise and ephemeral mint, popular last season, also increased contrast, turning into a rich and catchy aqua. Of course, this is the color for summer weddings, which looks good on a sultry day. Especially the shade is good for holidays in the beach theme. It is a positive, bold and vibrant color..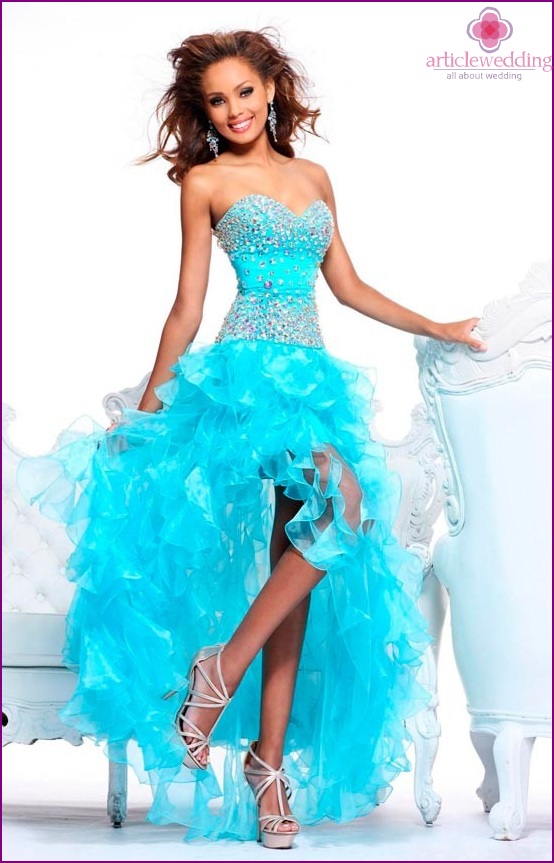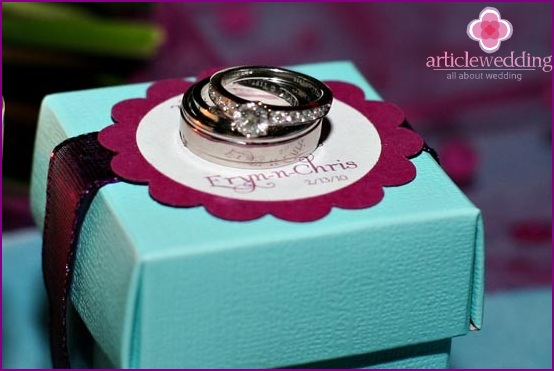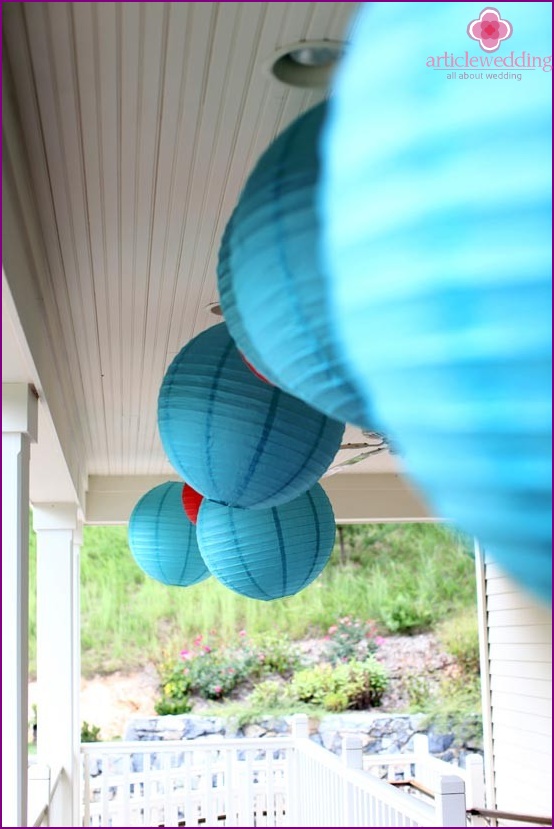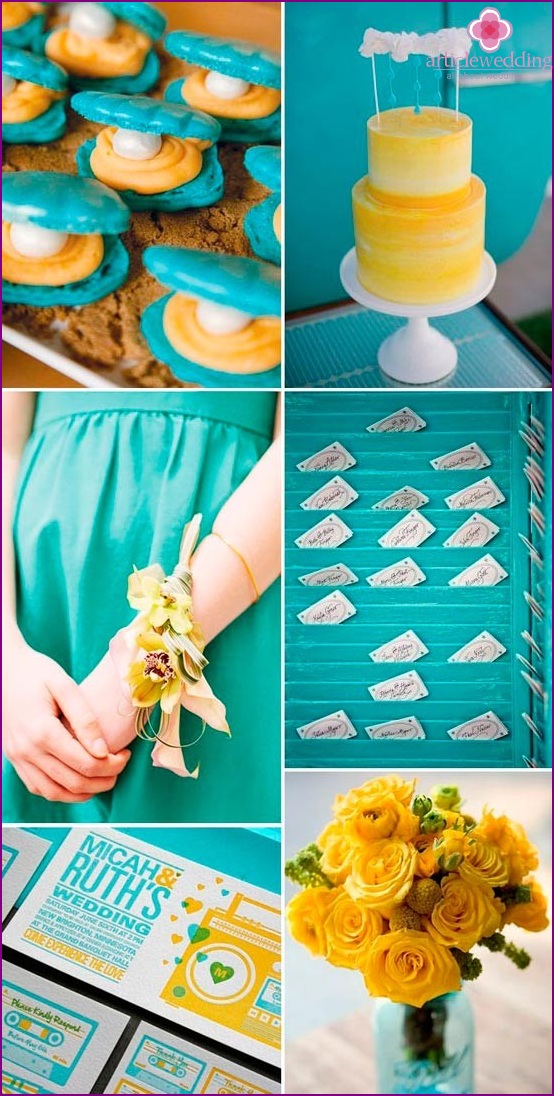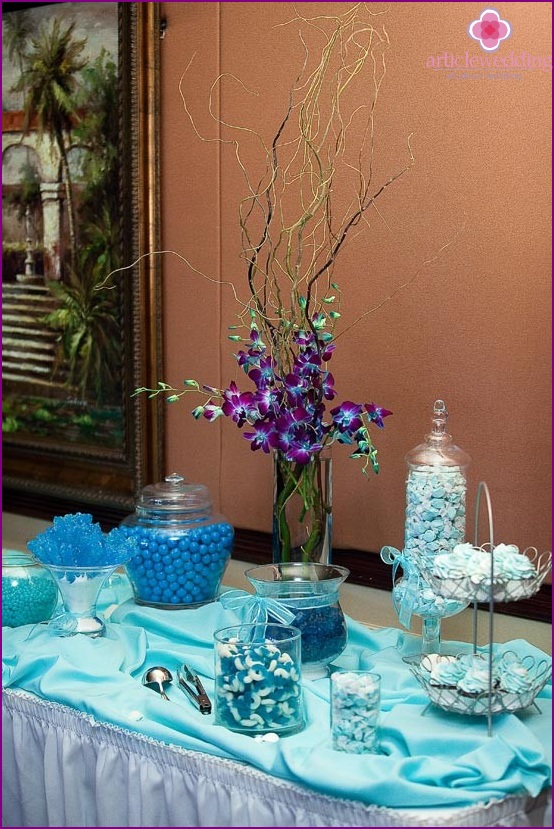 The year 2014 brings peace and tranquility along with popular monochrome, delicate and natural shades. In addition, several bright colors are added to them..