Contents
---
---
Classic version veils is a thing of the past, giving way to more interesting accessories. One of these is a veil, which adds femininity and elegance to the image of the bride.
Such a stylish attribute can be purchased at a store or wedding salon, or you can make it yourself. For this you need a minimum of materials and a little patience and imagination. The portal www.articlewedding.com presents to your attention a simple master class with which you can create an elegant veil that will be the highlight of your wedding look.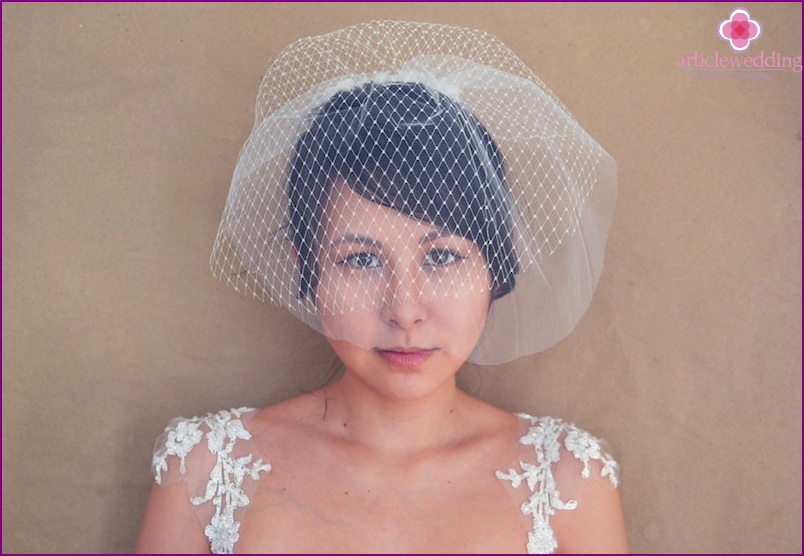 Materials and tools:
tulle of different types;
crest;
flower applique;
glue;
scissors.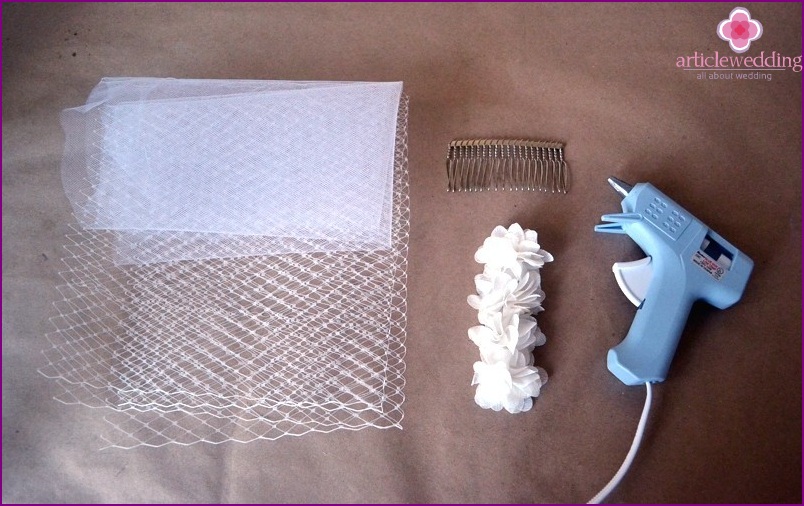 Time
: 30 minutes.
Detailed instructions:
Cut 2 pieces of tulle measuring 14 * 14 cm.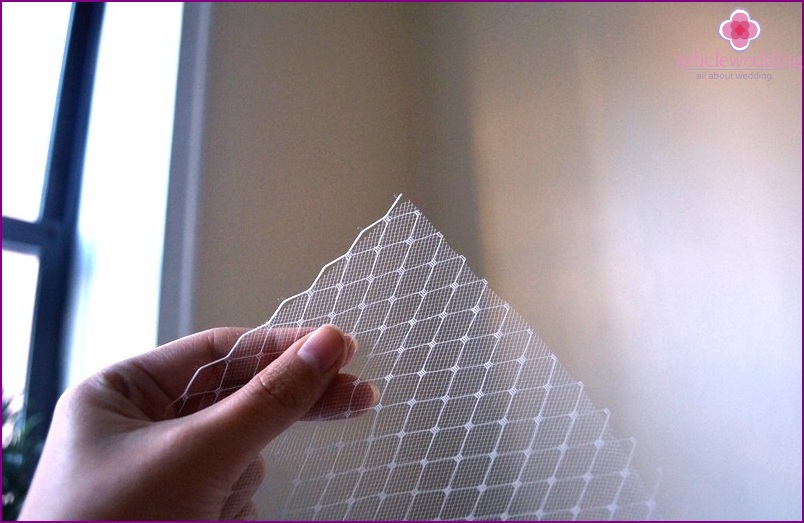 Trim the two sharp edges into a square, making a semicircle.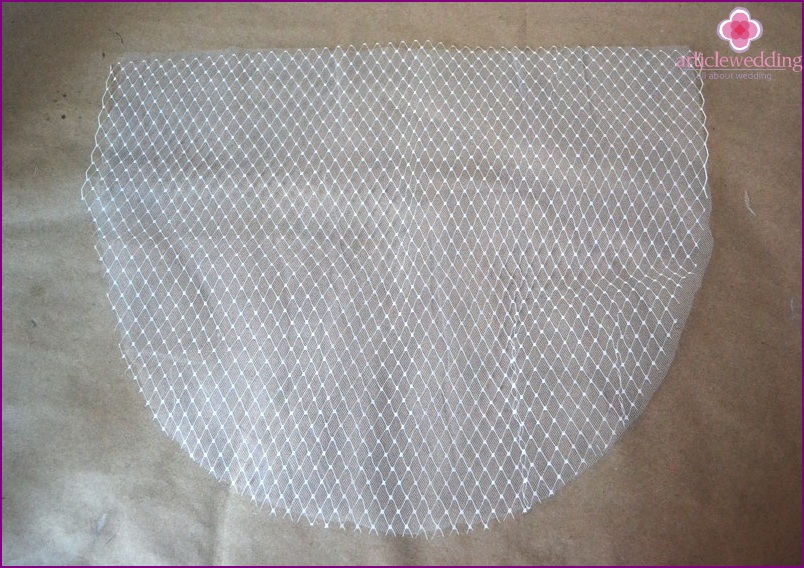 Glue the sharp corners of the tulle to the ends of the ridge.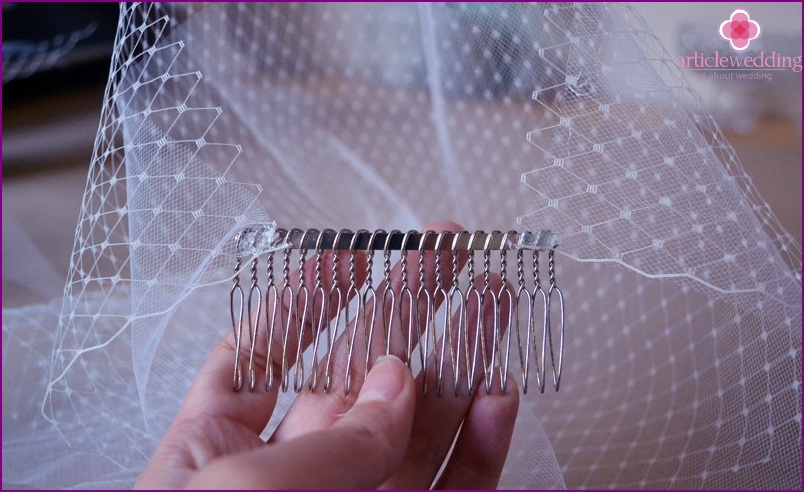 Then apply glue to the middle of the ridge and glue the center of the tulle.
Glue the entire tulle to the comb in the same way..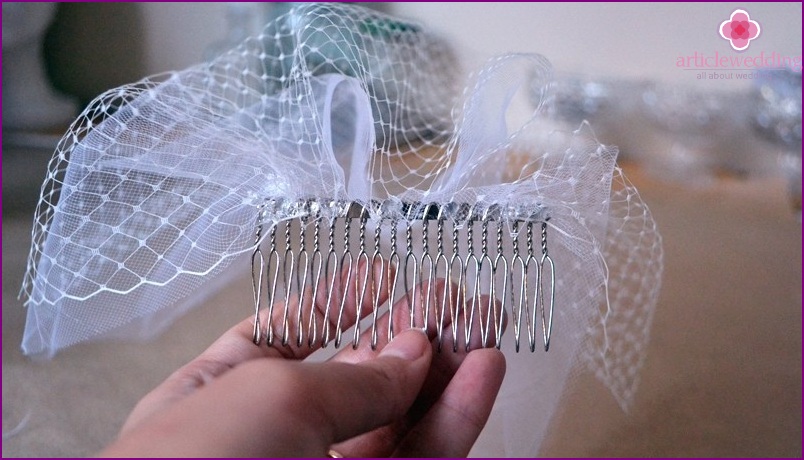 It should be like this!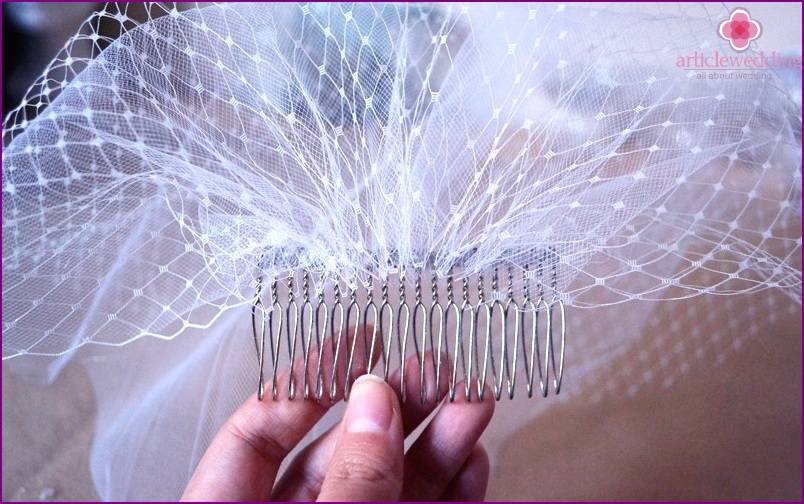 Apply glue to the flower applique.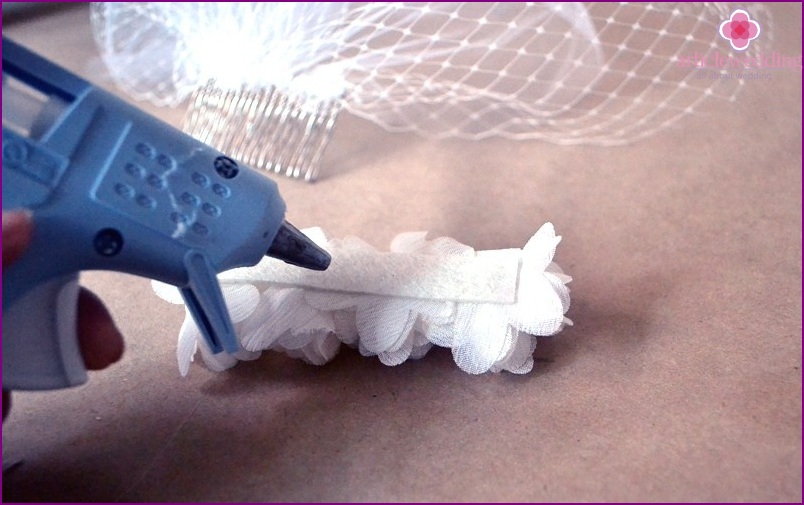 Glue the applique to the comb.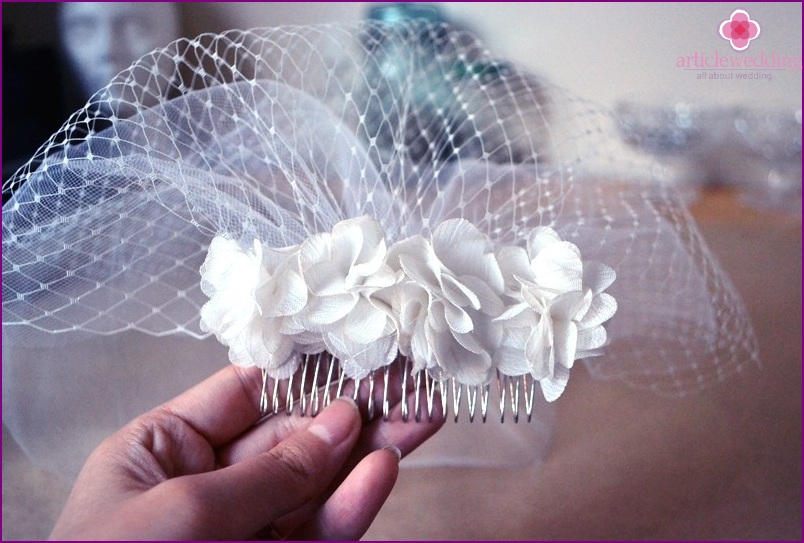 The veil is ready!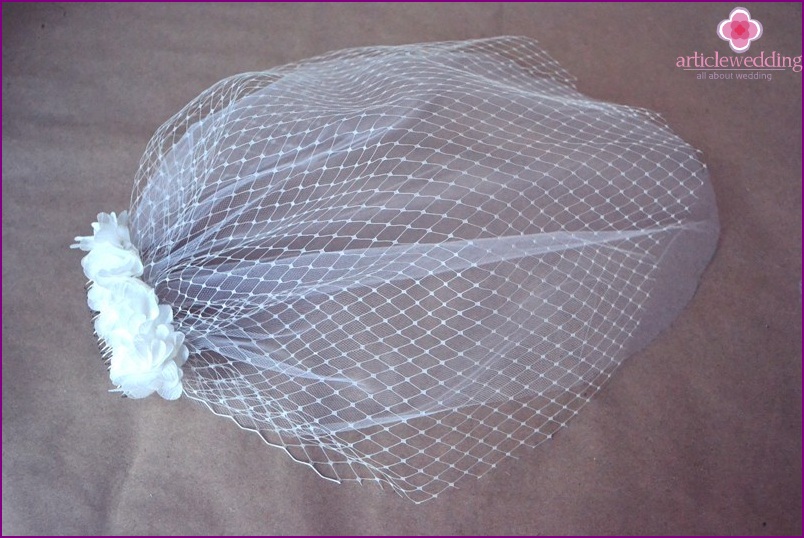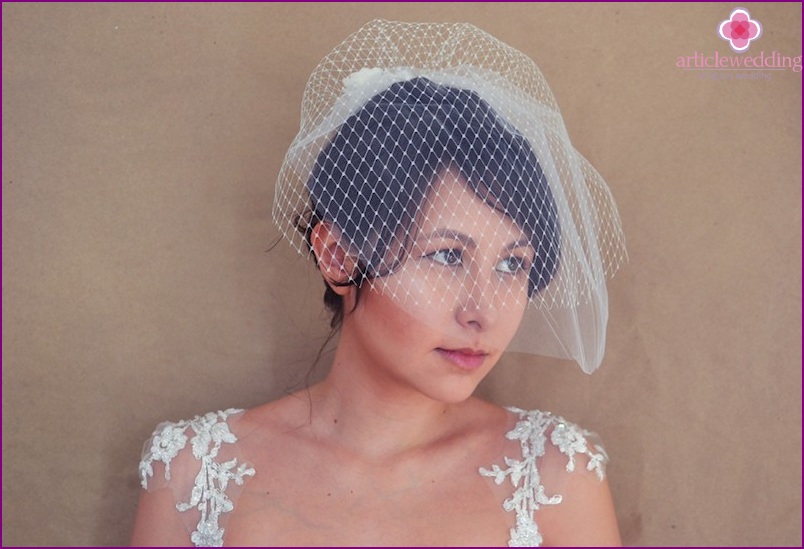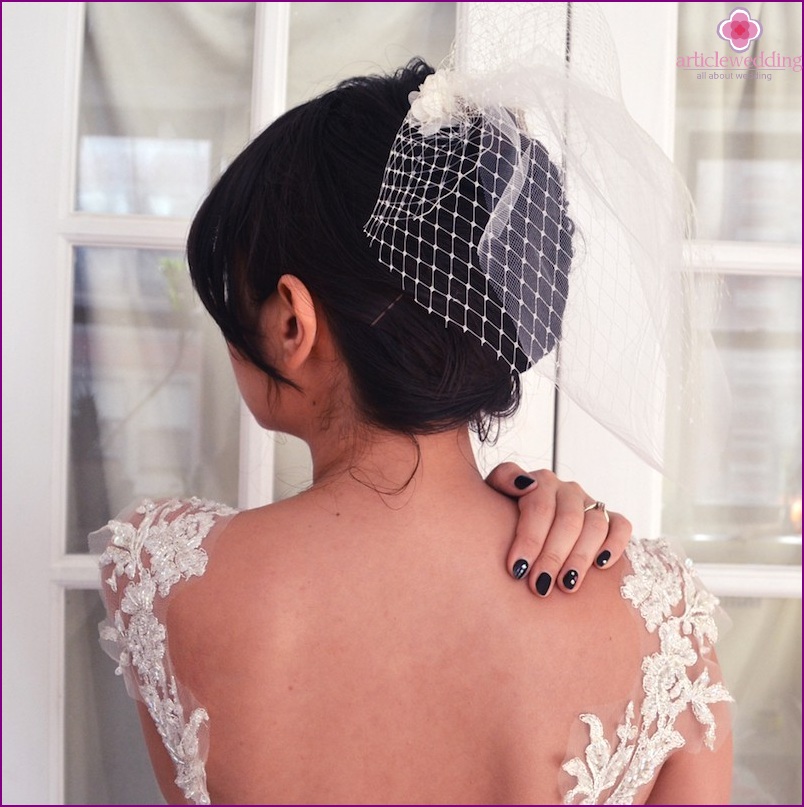 Application options
Based on such simple material as tulle, you can create a variety of options veils. Simply put a little imagination regarding their decoration. As the decorative elements, you can use the proposed floral applications, as well as beads, rhinestones, Swarovski stones, feathers, etc. The main thing is that your jewelry created fits perfectly into your wedding image. Then on the wedding day you will look just perfect, the portal www.articlewedding.com is sure!