Contents
---
---
Each girl begins to imagine and think through her wedding almost from childhood. Dreams and ideas change with the period of growing up. And when the time comes for preparing for the wedding, the bride thinks in more detail about the elements of her image: hairstyle, dress, bouquet, etc. To choose a hairstyle and headgear, you must have a separate approach.
A classic decoration for a wedding hairstyle is a veil. But a veil is not the only decorative element for modern brides. What alternative headgear can girls use to create their own unique look today, let's try to figure it out together with the portal www.articlewedding.com.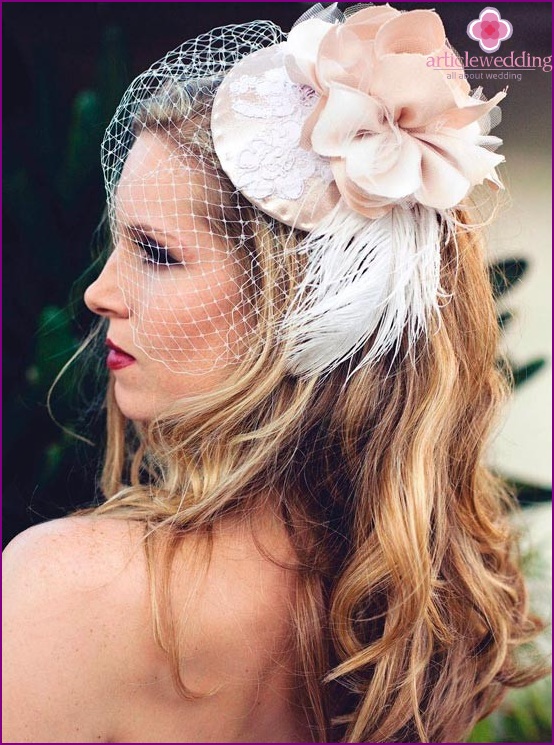 This season offers brides to pay attention to such an accessory as a veil. A veil means a small hat with a transparent mesh. The thin mesh is most often made of tulle and covers the face. It is also called a veil. This headdress was unprecedentedly popular in the century before last, but modern brides should not neglect it. The bride in a veil looks mysterious, sophisticated and romantic..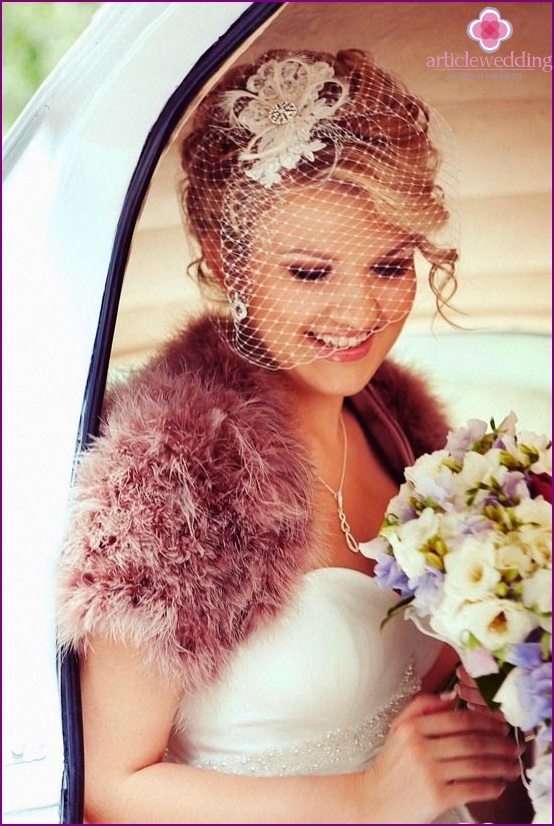 Wedding Veil Decor
As for wedding veils, they are distinguished by a special decor and style. Usually, veils for brides are decorated with flowers, feathers, rhinestones. Sometimes lace and stones are used in the decor..
Modern veillets provide the bride with a diverse selection of accessories for them. Veils can be attached using hairpins, tiaras or scallops. Despite the fact that the veils are bright representatives of the vintage style, combining them with different wedding accessories will allow you to create completely different images.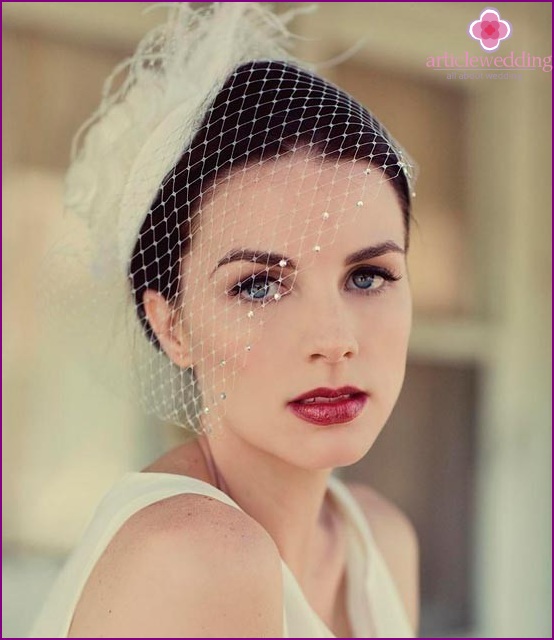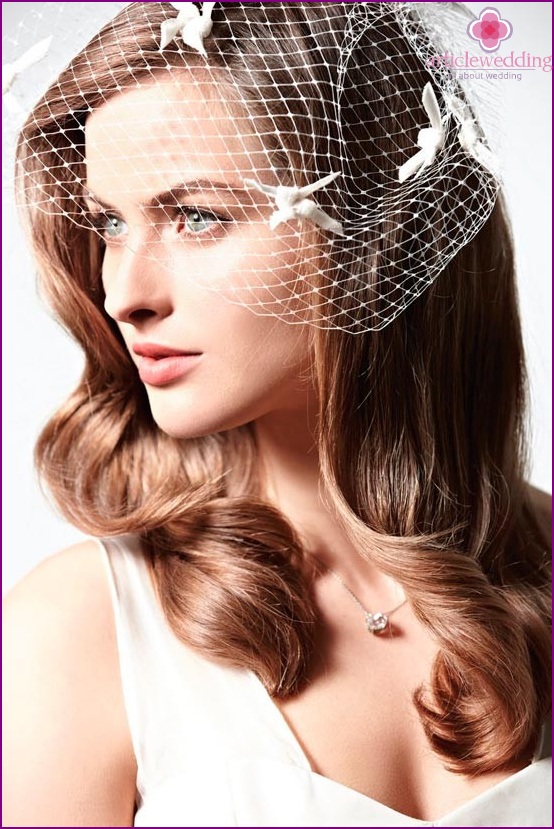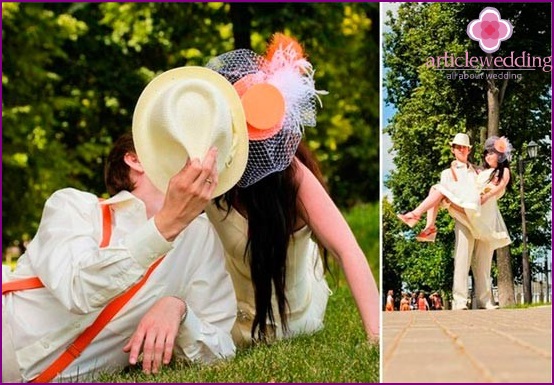 Especially popular, today, white veils with black beads. However, this option is suitable only for blondes or girls with very fair skin.
What are the veils made of??
For the manufacture of veils, as a rule, a translucent fabric or mesh is used. Also suitable lace. The grid is large and small. The length for the veil with a fine mesh should be up to the chin. A large mesh veil can only be up to the nose or slightly higher.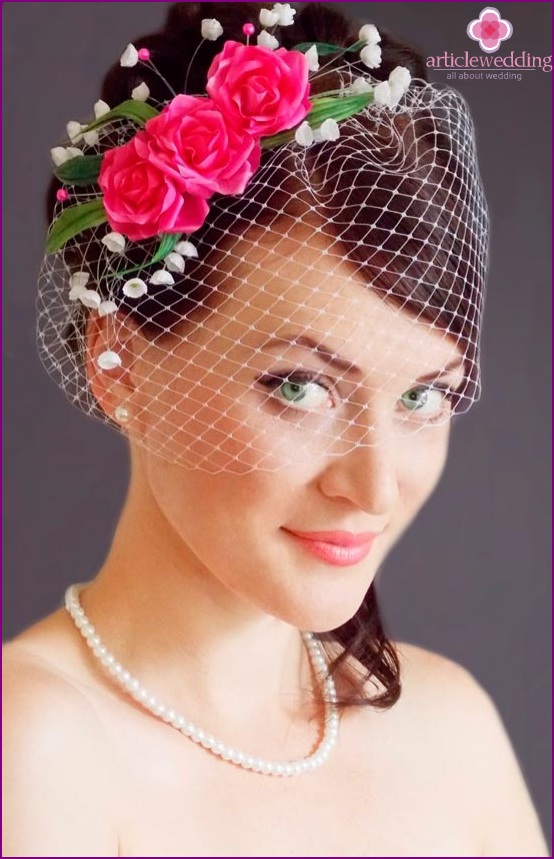 Veil styles
Today, wedding salons offer a fairly diverse selection of wedding veils. There are two main styles:
English style of veils. Veils of this style are characterized by a mesh length that ends below eye level. Such a veil is quite flirty and comfortable. It can be used all day, and it will not cause inconvenience.
French style veils. These veils are distinguished by their special elegance and original decor. French style veillets look more fashionable and relevant.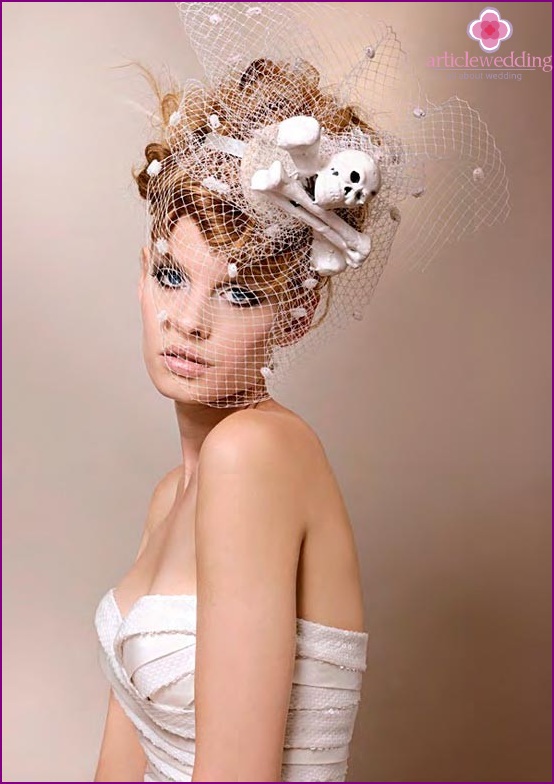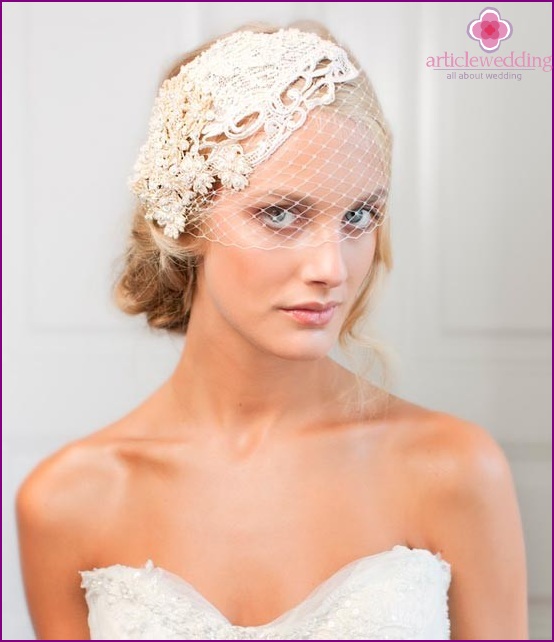 There are several more styles of veils. For example, a Russian-style veil is distinguished, which involves lateral fastening, while the bride's hairstyle is completely hidden. More modern veils belong to the high-fashion style. The length of the mesh of such veils may be below the level of the lips or chin. It is customary to decorate this type of veil with rhinestones, feathers, as well as all kinds of large flowers.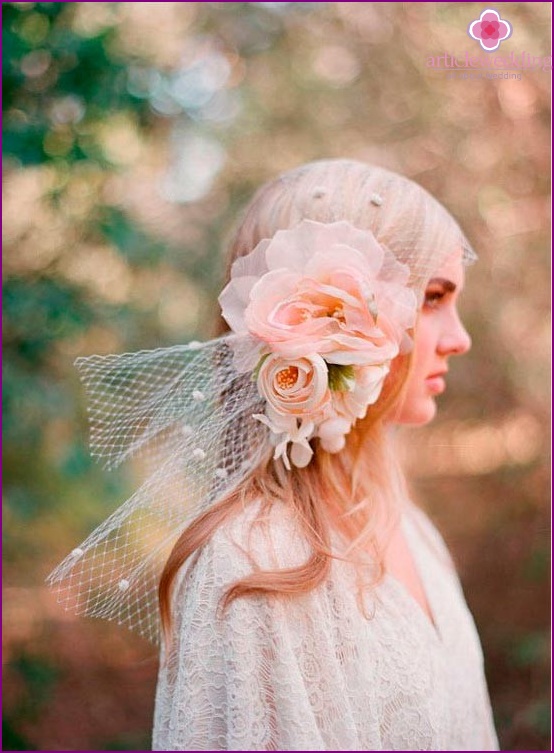 The main advantages of a veil
A veil, like a wedding headdress, has a number of advantages. Brides can choose a veil to decorate a wedding hairstyle, because:
in comparison with hats, the veil is quite small and does not spoil the hair;
a veil is a universal headdress that combines with an evening outfit and a cocktail dress;
in wet weather, the veil will help to preserve the hair, and in the heat it will protect your hair from direct sunlight;
well-chosen veil will help to hide and soften facial features;
selection of hairstyles for a veil does not cause any special difficulties.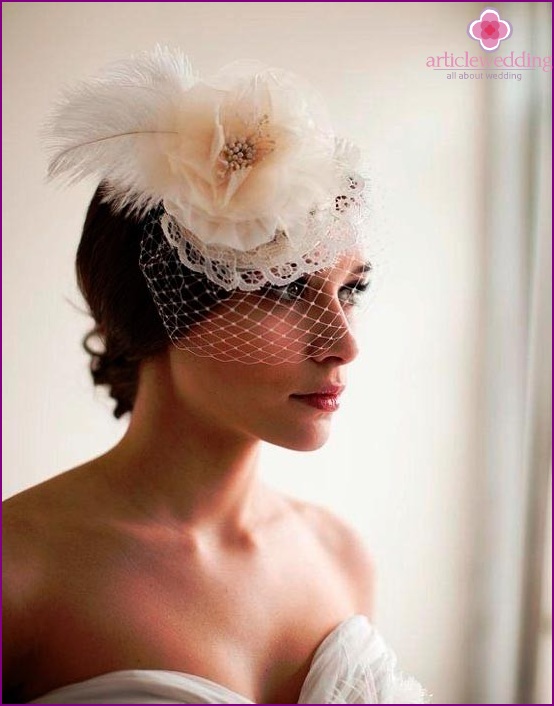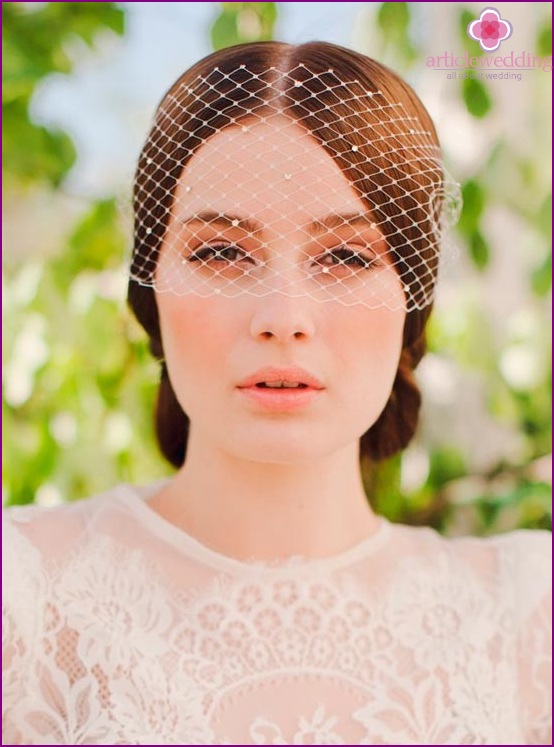 What outfits are combined with a veil?
Choosing a veil to create a spectacular and luxurious wedding look, www.articlewedding.com notes some points that will help you make the right choice:
because Since the veil reminds us of a retro style, it perfectly harmonizes with vintage dresses;
if you have chosen a rather pompous wedding dress with a large number of decorations, then with respect to the veil, you should make a more modest choice;
the veil can be combined with a cocktail dress and appropriate accessories, or with a chic evening dress;
the ensemble of a veil and a trouser wedding suit will look quite harmonious;
a good choice - a veil and a short dress.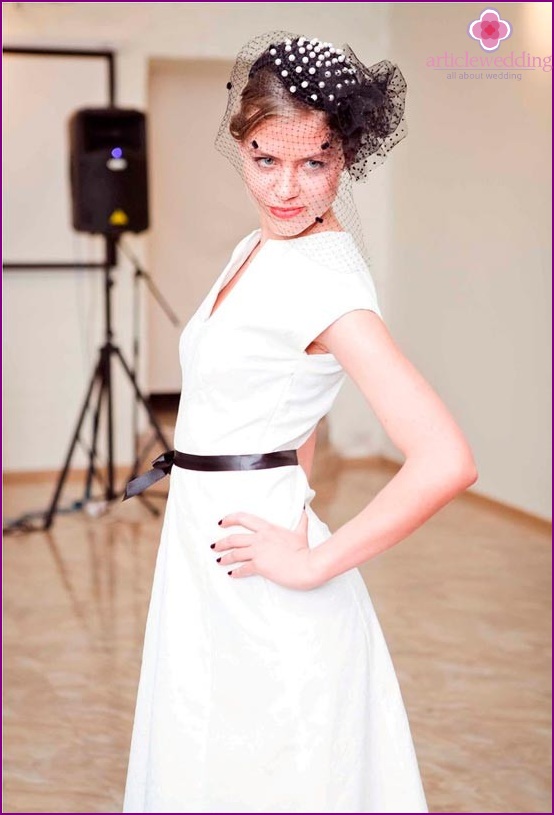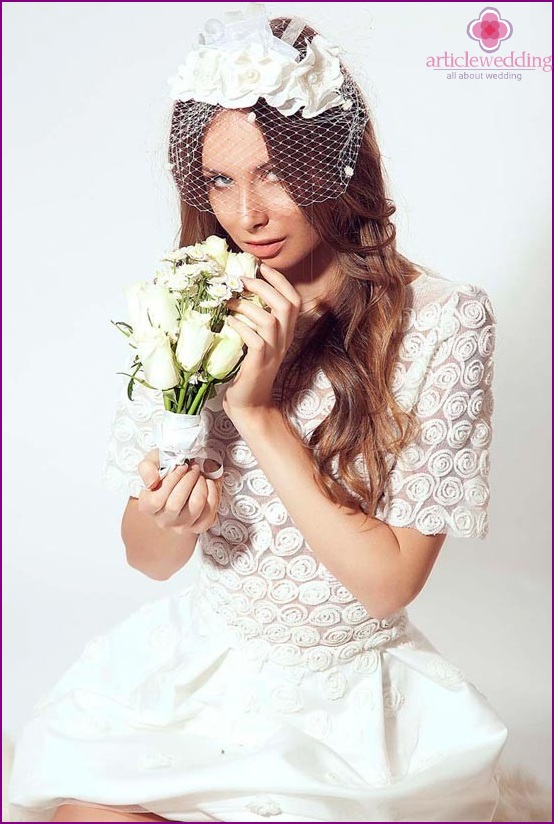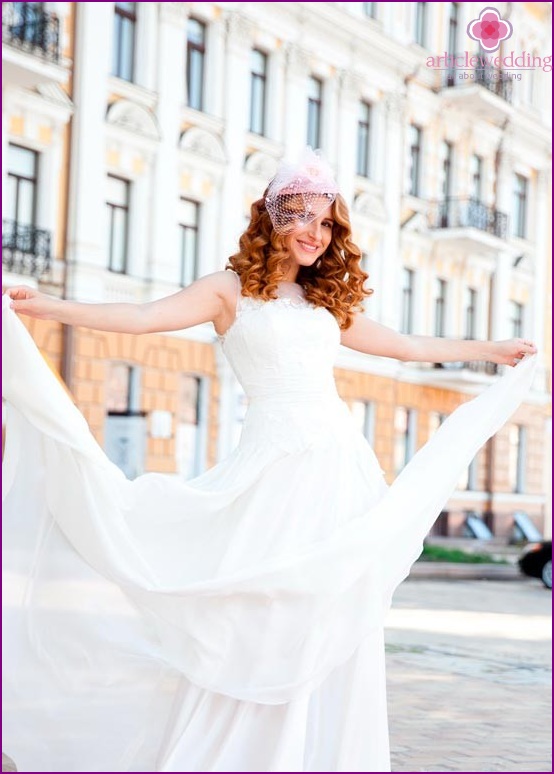 Veil and hairstyle
A veil can be safely called a democratic and universal headdress, because it is combined with almost any hairstyle. The following types of hairstyles will look most advantageous:
loose hair with slightly curled ends will give the image romance and tenderness;
perfectly straight hair will create a modern stylish image of the bride;
a bun, while it is recommended to twist the hair a little to make it wavy;
short haircut.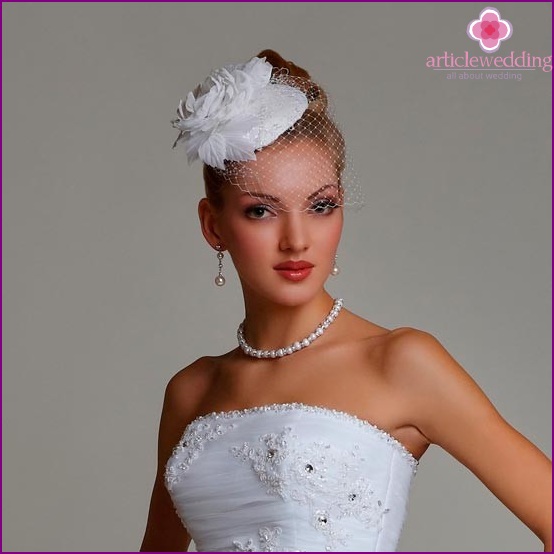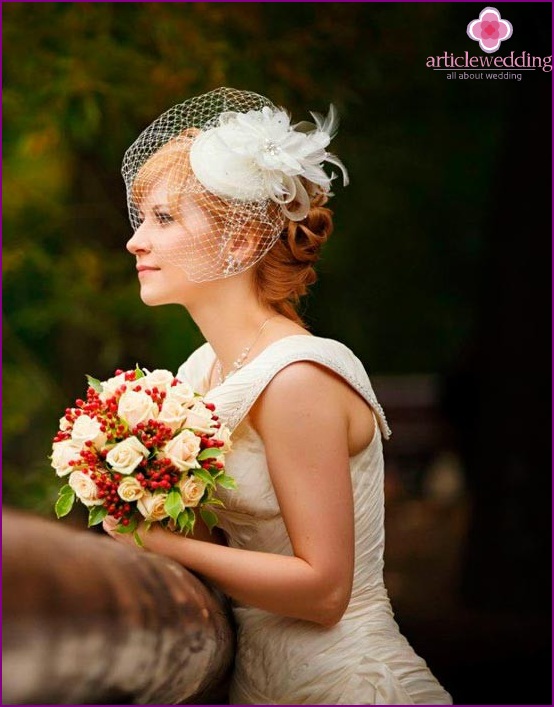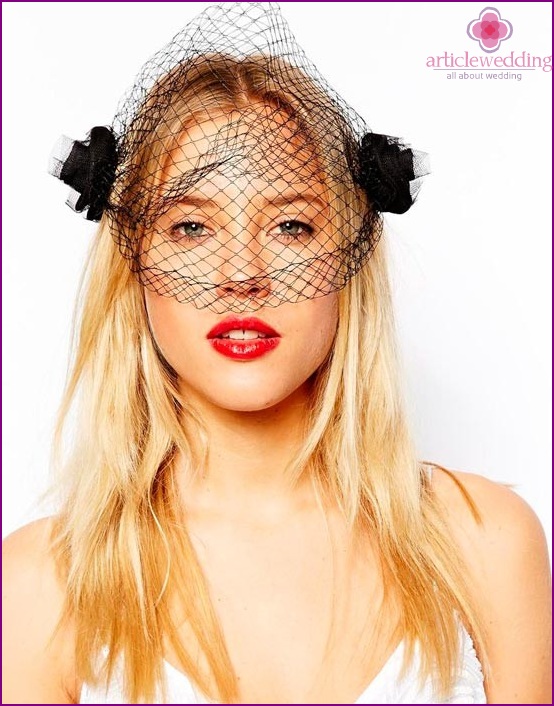 Tip: so that the veil has the necessary shape, sprinkle it a little with varnish.
Make your look special, bring something new and unique to your wedding hairstyle!