Contents
---
---
So, your wedding dress has already been selected and ordered, and have your shoes been bought long ago? Then it was time to start choosing wedding jewelry - probably even more beloved by girls than occupation of dresses ...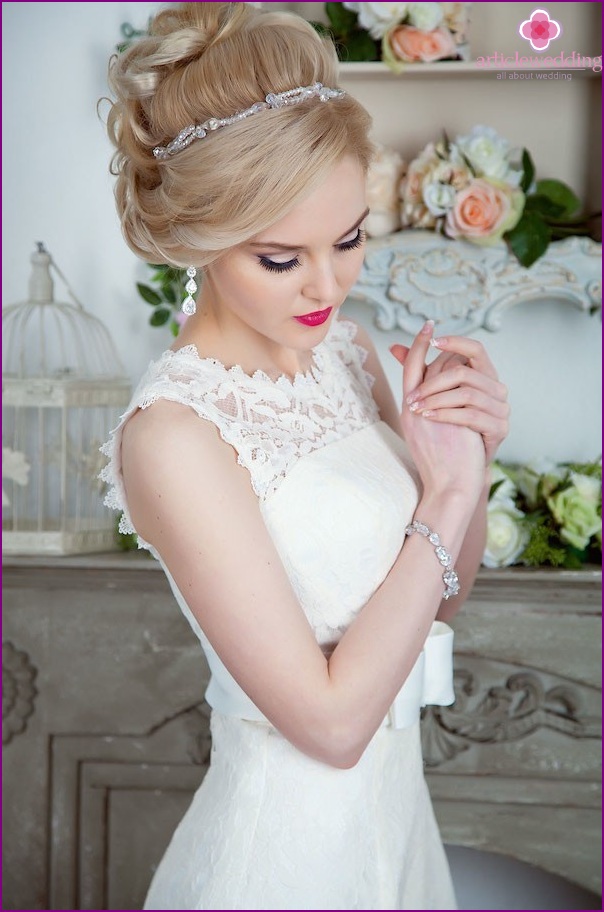 Girls' best friends are diamonds?
Not at all. In the case of a wedding, jewelry is much more useful and profitable than gold, silver, platinum and precious stones. And there is an explanation for this.
Most often, the minimum set of jewelry for the bride includes:
earrings or clips,
necklace, pendant or beads,
bracelet and of course,
ring.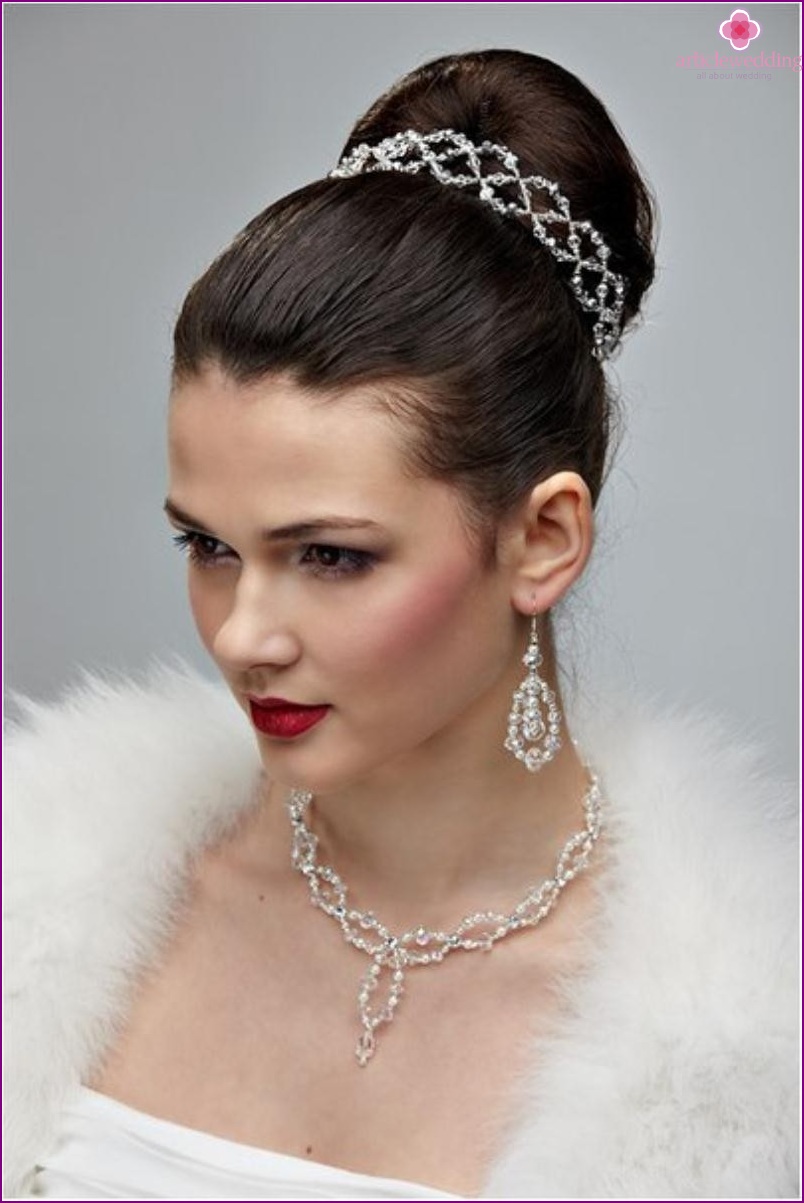 The options are different depending on the type of appearance of the bride, tailoring dresses and much more, which we will talk about later. But the fact remains: not every girl in the jewelry box has a set of these jewelry, made or even designed in the same style. And buying jewelry before the wedding is at least irrational: you can find wiser use of money (for example, spend it on a honeymoon), besides, wedding jewelry should be selected for a wedding dress, and you will only wear it once in a lifetime.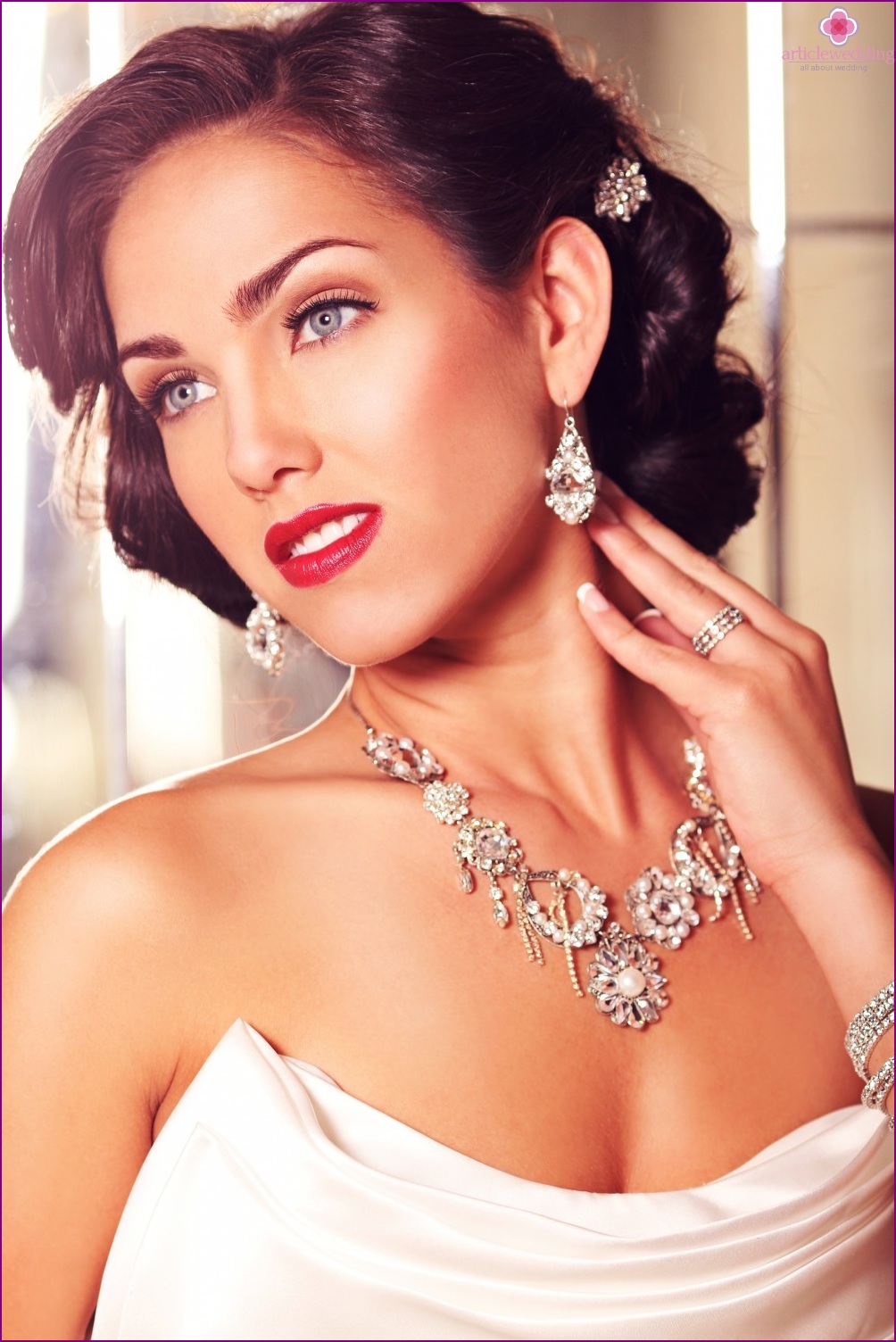 Almost any wedding, even the most seemingly quiet and modest, is always associated with vanity and lack of time. In this fuss, and in the midst of a noisy banquet feast, the bride may accidentally lose some jewelry. And it will not be so offensive if jewelry turns out to be this decoration, and not, for example, a diamond earring.
Some even today are of the opinion that jewelry looks cheap, false compared to jewelry made of precious metals. However, this opinion is somewhat outdated, and you can easily find high-quality jewelry just jewelry work, only an expert can distinguish it from jewelry. Although it is better to take a look once than hear a hundred times, so just go to the website www.iloveme.su and see for yourself! By the way, for the most demanding and sophisticated ladies, jewelry was created - gold and silver plated jewelry.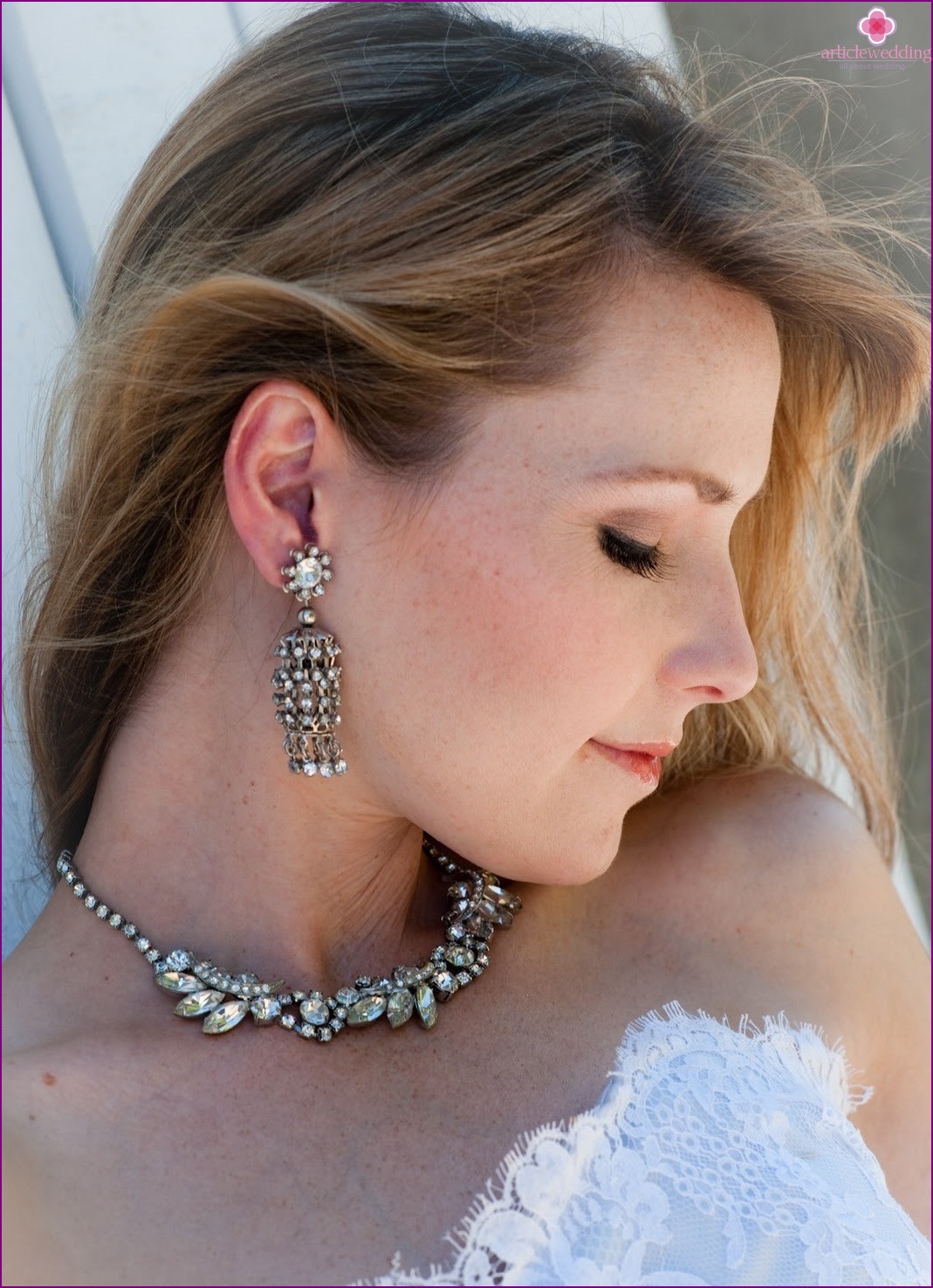 Choice is a delicate matter ...
Probably the most difficult, however, and the most delightful for a person pleasure is to make a choice, because with our choice we demonstrate our power, will, taste and ability. How not to make a mistake when choosing wedding jewelry?
Rule 1. Costume jewelry should suit you, that is, your character, mood, lifestyle. After all, at the wedding you simply must be the most beautiful, and beauty gives, first of all, harmony, peace with yourself, comfort. On the day of the celebration you should feel comfortable, only then will the holiday succeed! Therefore, do not rush to buy fashionable bright necklaces with rhinestones or massive golden earrings, if in everyday life you did not wear them, but adhered to minimalist trends. And vice versa, do not follow the advice of salon employees to minimize jewelry and buy jewelry of the most inconspicuous tones, if you are an extraordinary person and express yourself, including through massive and catchy jewelry.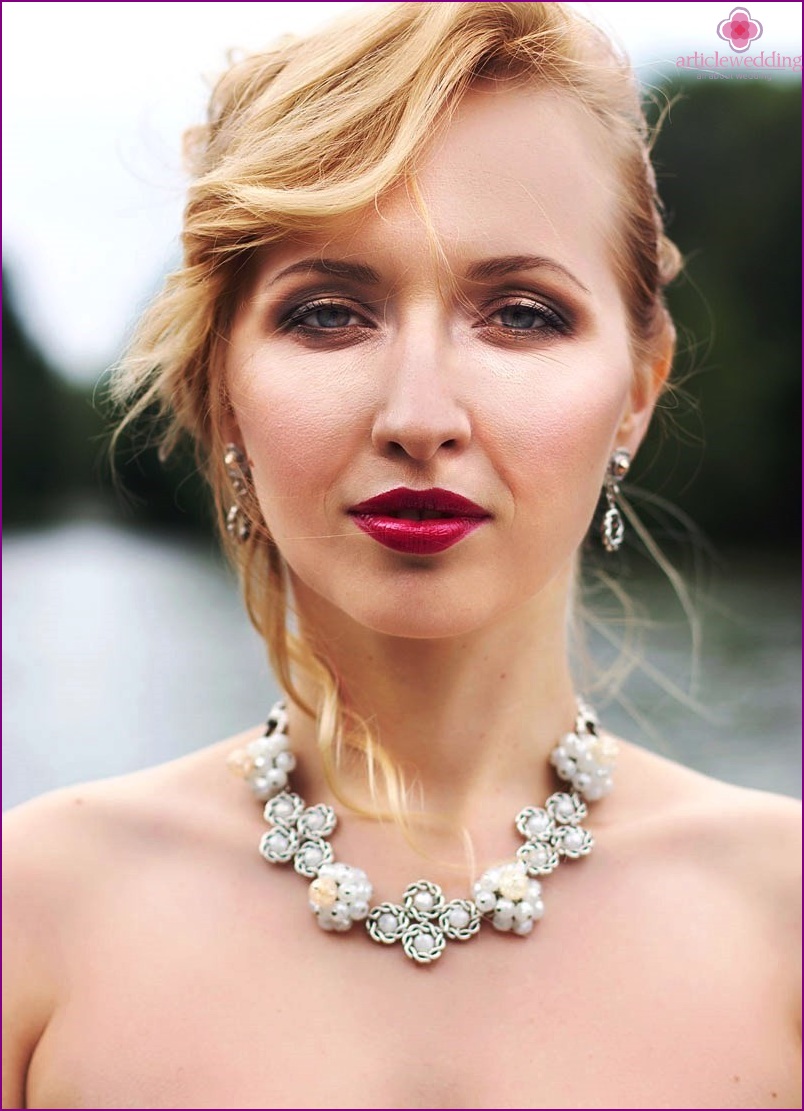 Rule 2. Wedding jewelry should match your outfit. Think three times before buying a massive necklace with large stones for a wedding dress under the neck or with a boat neck. And vice versa, do not hesitate to noticeable necklaces or beads if you have chosen a wedding dress with a maximally open neckline or an outfit of the most fitting cut. However, remember that jewelry should never appear heavy. If your dress has a v-neck, a pendant on a thin chain is ideal for you. And if the dress is made of shiny fabric or decorated with beads and rhinestones, try to use small, invisible jewelry.
As for the color, it can be stated with confidence that costume jewelry in silver tones is suitable for a classic fluffy white dress, and gold for cream, beige or champagne.
But there are exceptions to each rule: if you chose the Greek style of a wedding dress, try massive golden jewelry, and if your wedding dress is sewn of non-uniform fabric, feel free to experiment with bright colors of jewelry!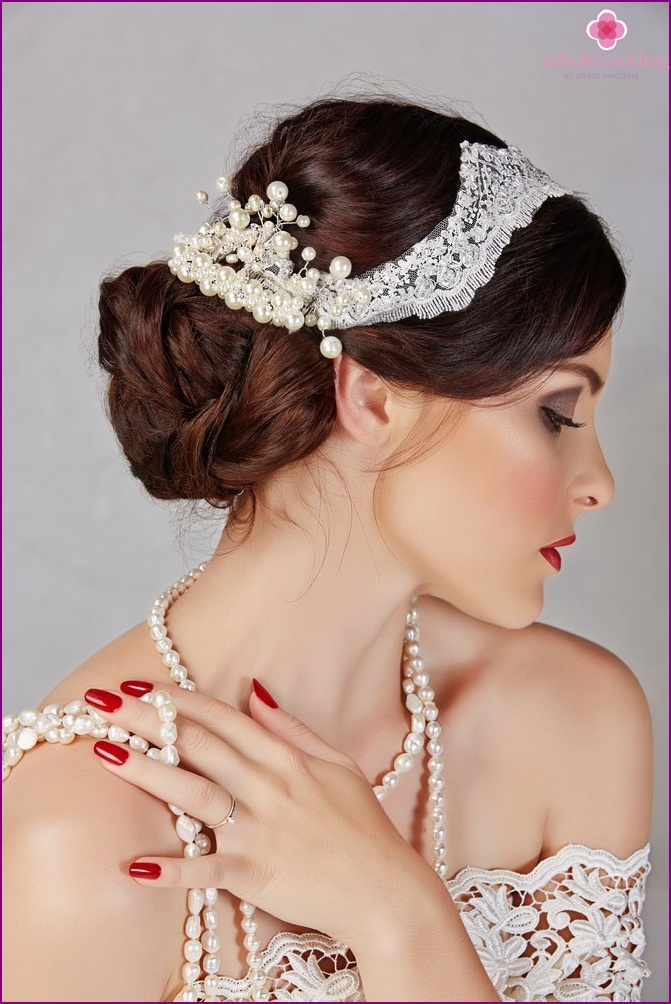 Rule 3. Earrings are usually chosen according to the type of face. Flat and long earrings will go only to chubby girls, but round and convex will be a great option for girls with an oval face. The skinny are not recommended to wear massive earrings: they will look catchy and ridiculous.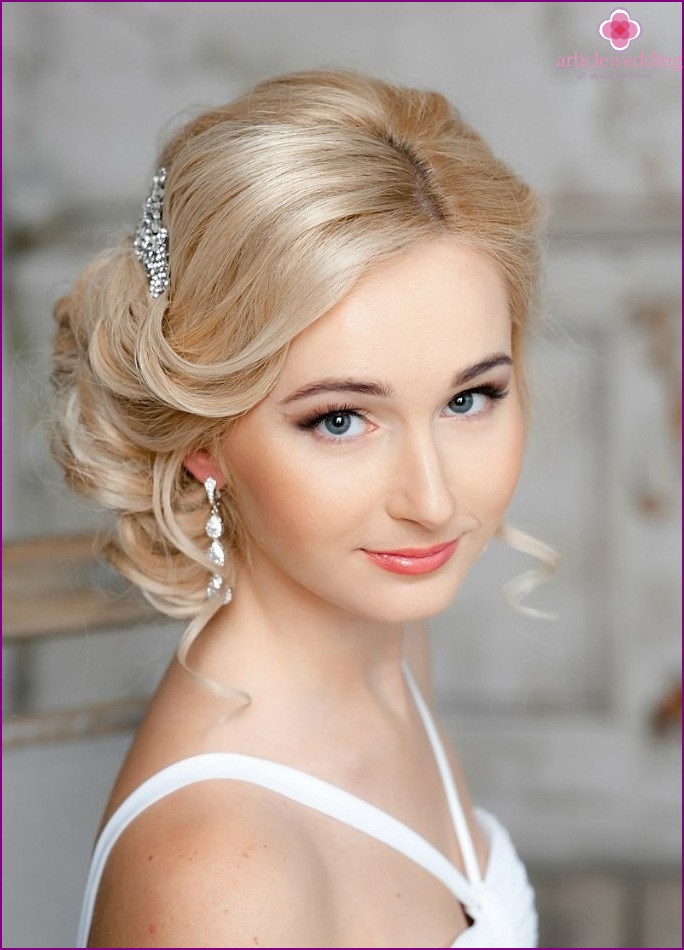 Rule 4. When choosing wedding jewelry, keep in mind every detail of your image and try not to get carried away and make a Christmas tree instead of a pretty bride: the main thing is not quantity, but taste.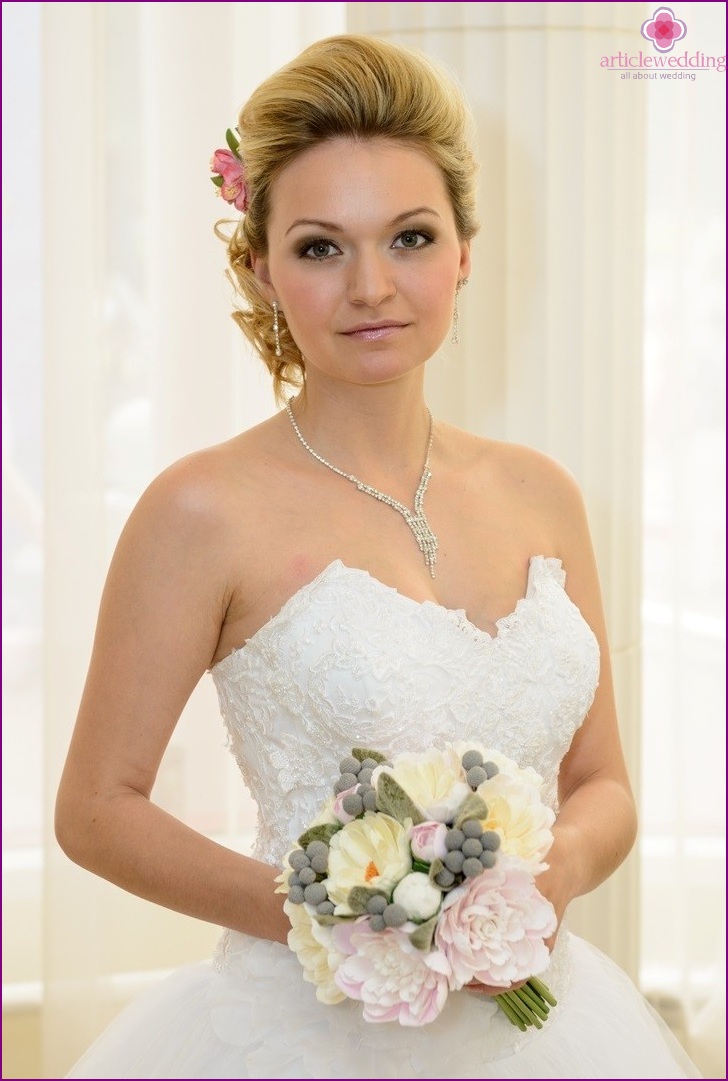 Easy exit
However, jewelry for a wedding can be chosen much easier. Just go to the online jewelry store www.iloveme.su and look at the catalogs. And you can do this by sections: Brands (if you prefer jewelry of any particular manufacturer), Topic (if you know for sure that, for example, you want jewelry with butterflies or flowers), Style (a very useful section where jewelry is sorted by style (for example, a vintage style dress will suit a vintage dress), there is even a special wedding style, color (thanks to this section you can easily choose jewelry in tone or contrast to your outfit) and price.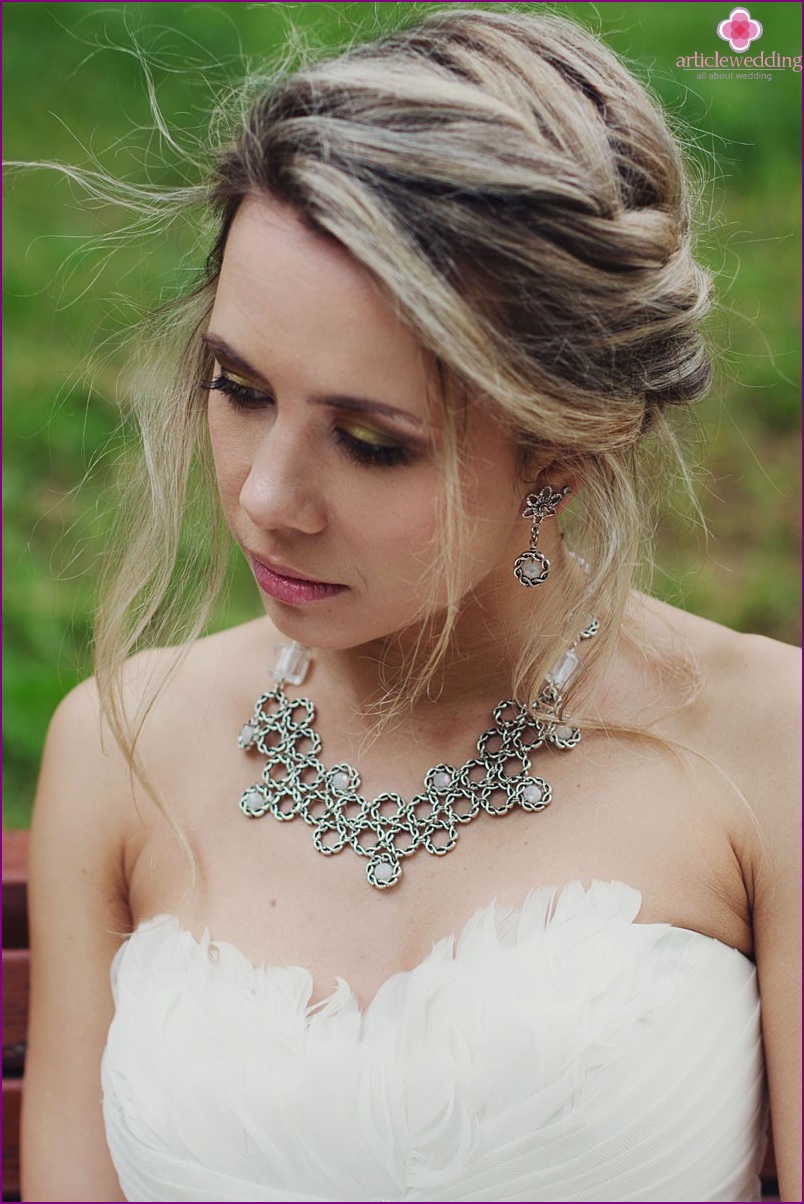 One of the advantages of choosing jewelry in an online store is the availability of a wide selection and delivery order. By the way, site directories are constantly updated!
We hope that the tips suggested above will help you easily pick up wedding jewelry with which you can tastefully complete your wedding look. However, remember: the brilliance of metal will never replace the brilliance of your eyes, and the radiance of stones will never make your soulmate as happy as your smile will make it!