Contents
---
---
Exquisite earrings should complement the exalted image of the bride and make it even more colorful. Even the smallest earrings attract the eyes of guests to a delightful bride and groom. However, this poorly selected accessory can ruin the impression of her image. How to buy exactly the option that will fit perfectly with the wedding outfit? First of all, it is necessary to pay attention to the shape of the face, because earrings can favorably emphasize it or, conversely, set not in the best shape.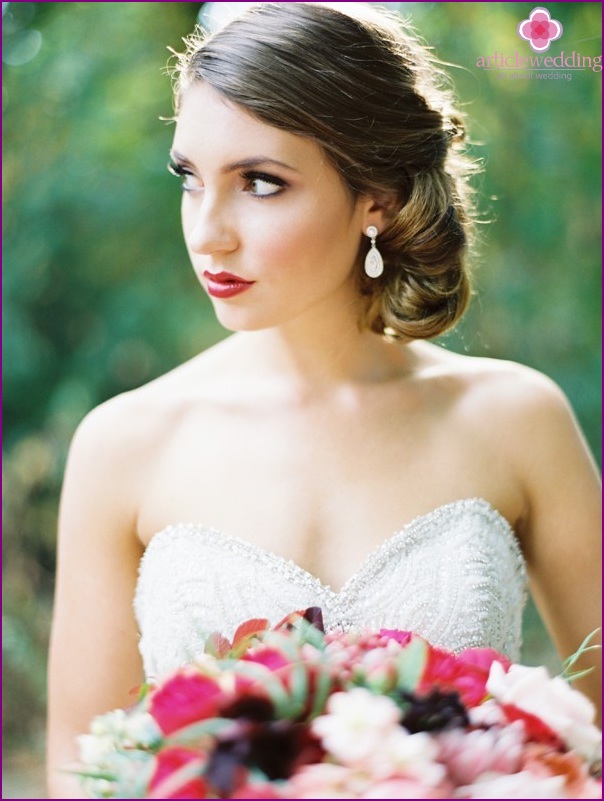 Oval face shape
Owners of such persons should not think about which earrings to choose. They can afford completely different jewelry, which will depend only on the style of the wedding dress and the combination with other accessories.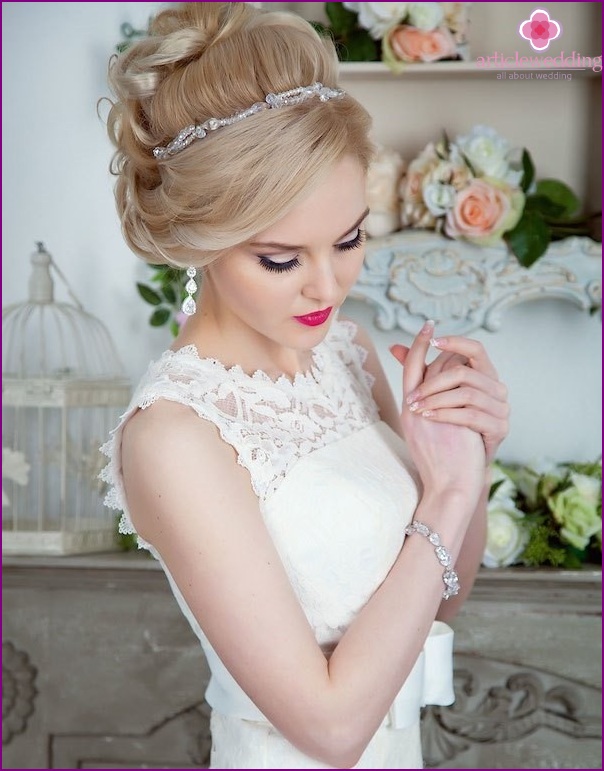 Triangular face shape
Selected earrings should smooth the sharp corners of the triangular type of face. Therefore, the best option is a neat carnation, small silver earrings or large round earrings. If the choice is limited to long jewelry, then they should expand to the bottom and not repeat the line of the chin, which in this case will seem even sharper.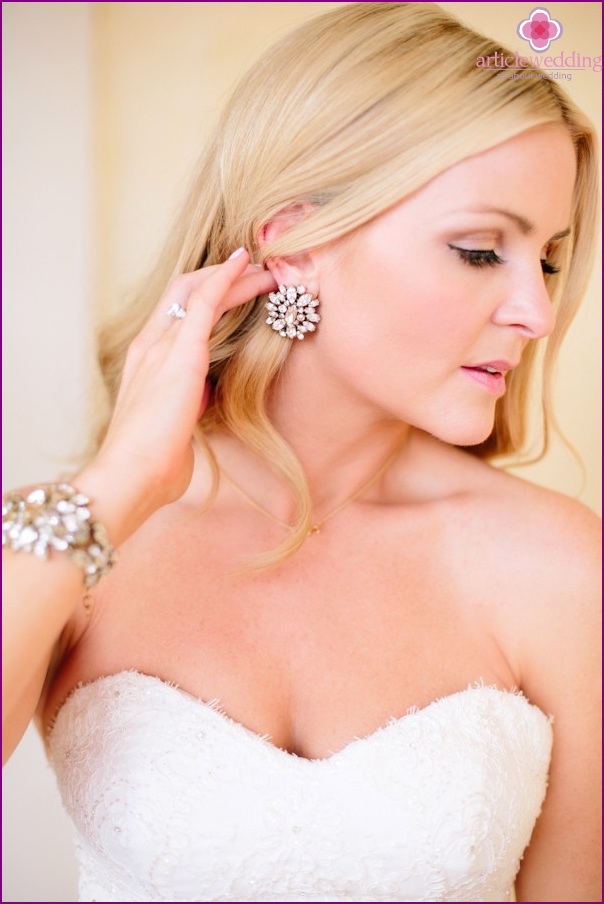 Square face shape
For a square type of face, earrings are suitable that soften and round it. Therefore, donning square or pointed earrings is not recommended. This means that newlyweds are better off choosing large oval accessories and drop earrings..
Round or elongated face shape
The round face is suitable for long pendant earrings that visually lengthen it, and also give a harmonious look. In the case of an elongated face, it is desirable to purchase jewelry of a triangular or square shape, which will visually expand it and hide the unnecessary elongation.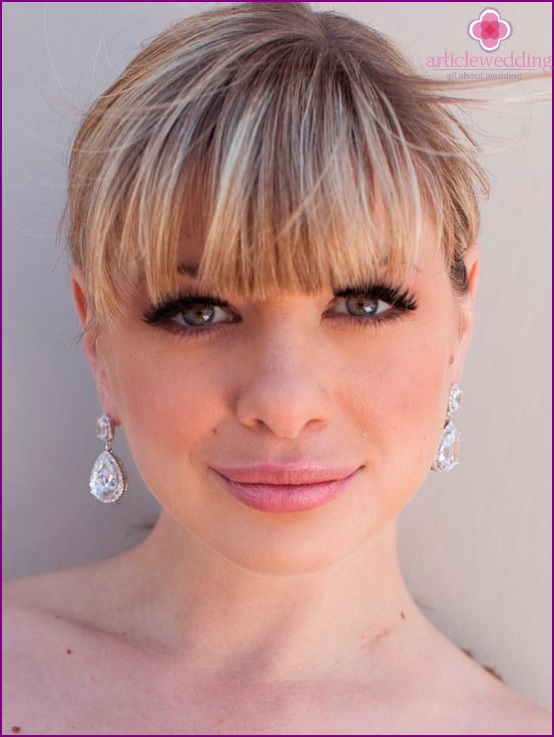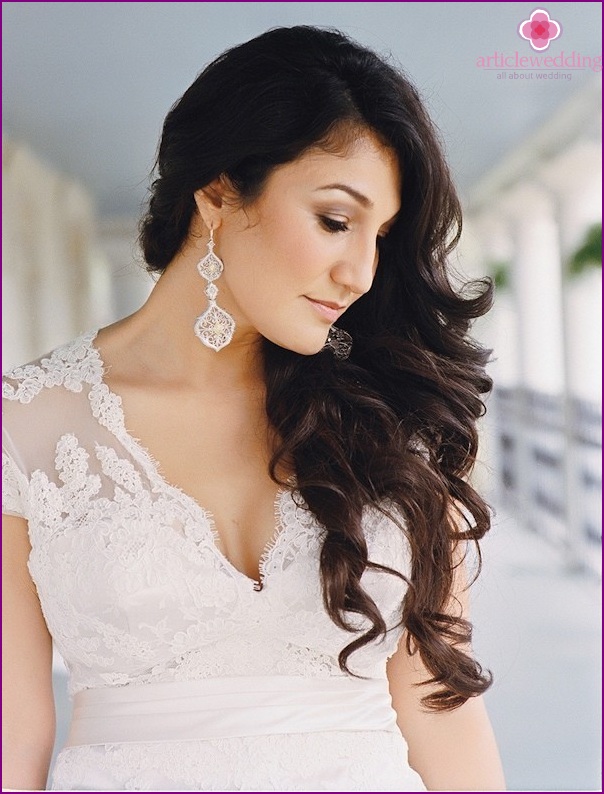 Combination with other jewelry
You should not neglect the combination of earrings with other accessories, of course, if you have not purchased a whole set of jewelry. For example, you cannot wear several massive jewelry together. When choosing other jewelry for earrings, you should make sure that they match in color. Especially when stones are present in them.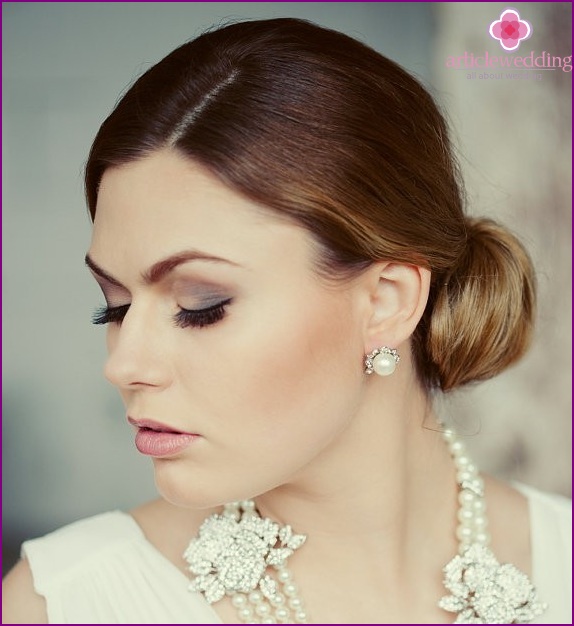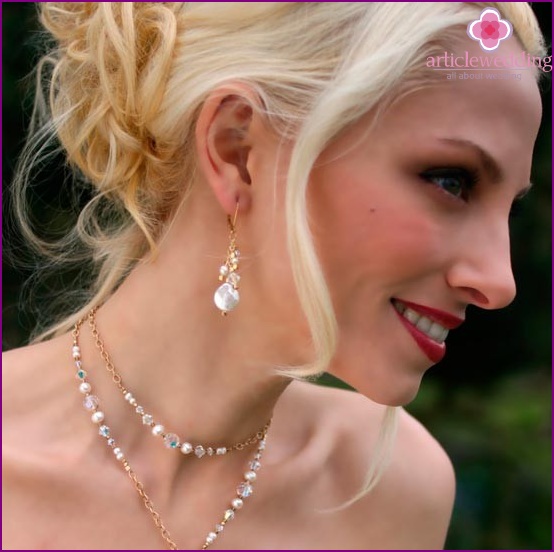 Combination with a wedding dress
The most important rule when combining earrings and a wedding dress is to know the measure. Wedding jewelry should complement the outfit of the bride and groom, and not surpass it with its splendor. If the bride's outfit is quite catchy, it is better to choose earrings that are not so provocative, and vice versa a simple dress will add colors to larger and shimmering options.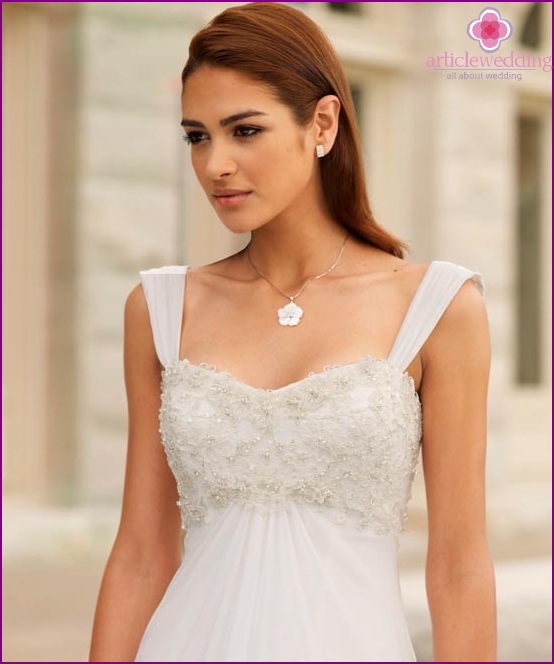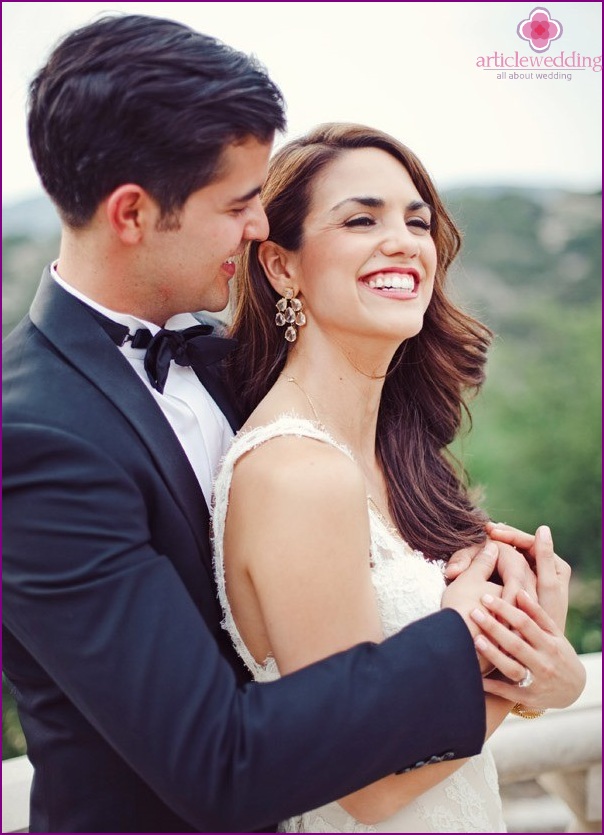 Combination with a wedding hairstyle
This case again calls for harmony. Sophisticated and tall hairstyle? Then let the earrings be distinguished by sophistication and simplicity. To brides who prefer natural styling, it is better to emphasize it with bright and massive earrings.