Contents
---
---
If the wedding fell in the autumn-winter period, this is not a reason for frustration. On the contrary, the cold season is a great chance to demonstrate stylish wedding accessories and make the wedding outfit completely exclusive. One of such original additions to the bride's dress can be a bolero, which will not only give originality to the whole image, but also protect it from the common cold.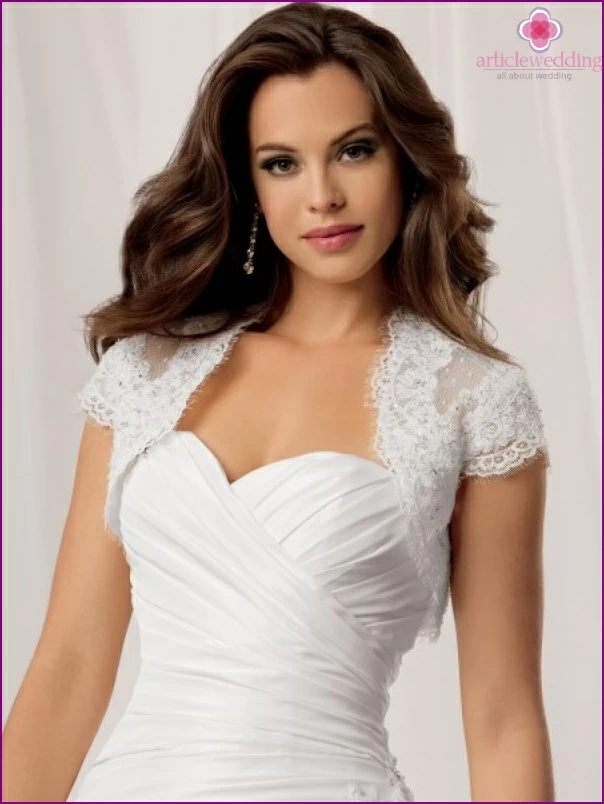 Bolero fits many models of wedding dresses, however, when choosing this accessory, you must adhere to certain rules. The site www.articlewedding.com will tell you how to choose a bolero for a dress so that it matches and successfully harmonizes with all the decoration of the bride.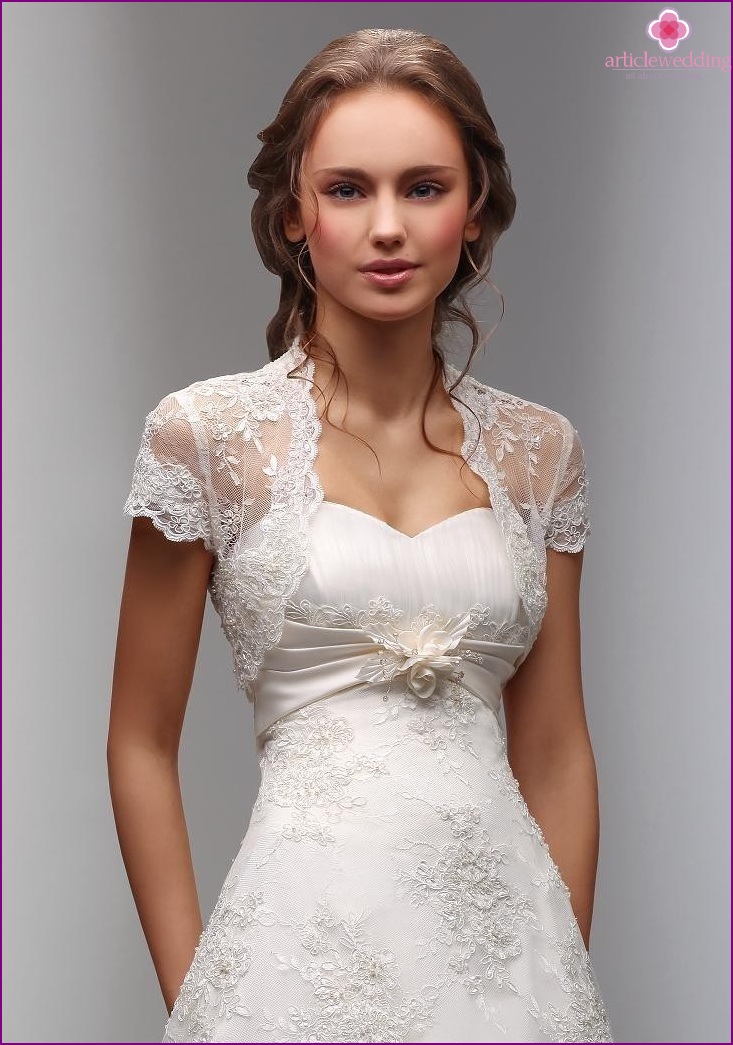 Benefits of Bolero
Bolero is like women with any figure, moreover, this accessory is able to favorably adjust the silhouette of the bride, making it more slim. It can also mask some flaws, for example, hide too full arms and large shoulders, as well as beautifully emphasize the bust, visually increasing its volume. In addition, a bolero can be a salvation for girls with problematic skin or cosmetic defects in the shoulders and upper back. Of course, professional wedding make-up will help to solve many problems, but a bolero in the cold can be a truly elegant solution to all issues.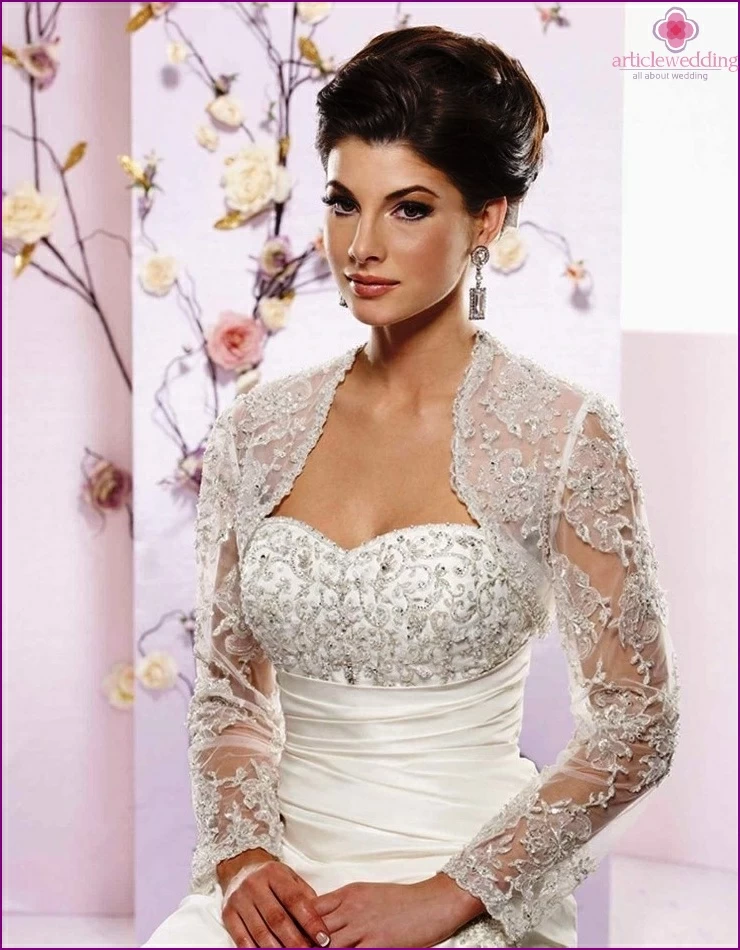 Finally, this addition to the wedding attire will certainly come in handy for weddings in the church, because according to church etiquette, one should not expose the back, neckline and shoulders in the church. And most of the dresses for brides sewn just such styles. At the same time, when choosing a wedding bolero, it's worthwhile to dwell on classic models without frills in the form of jewelry.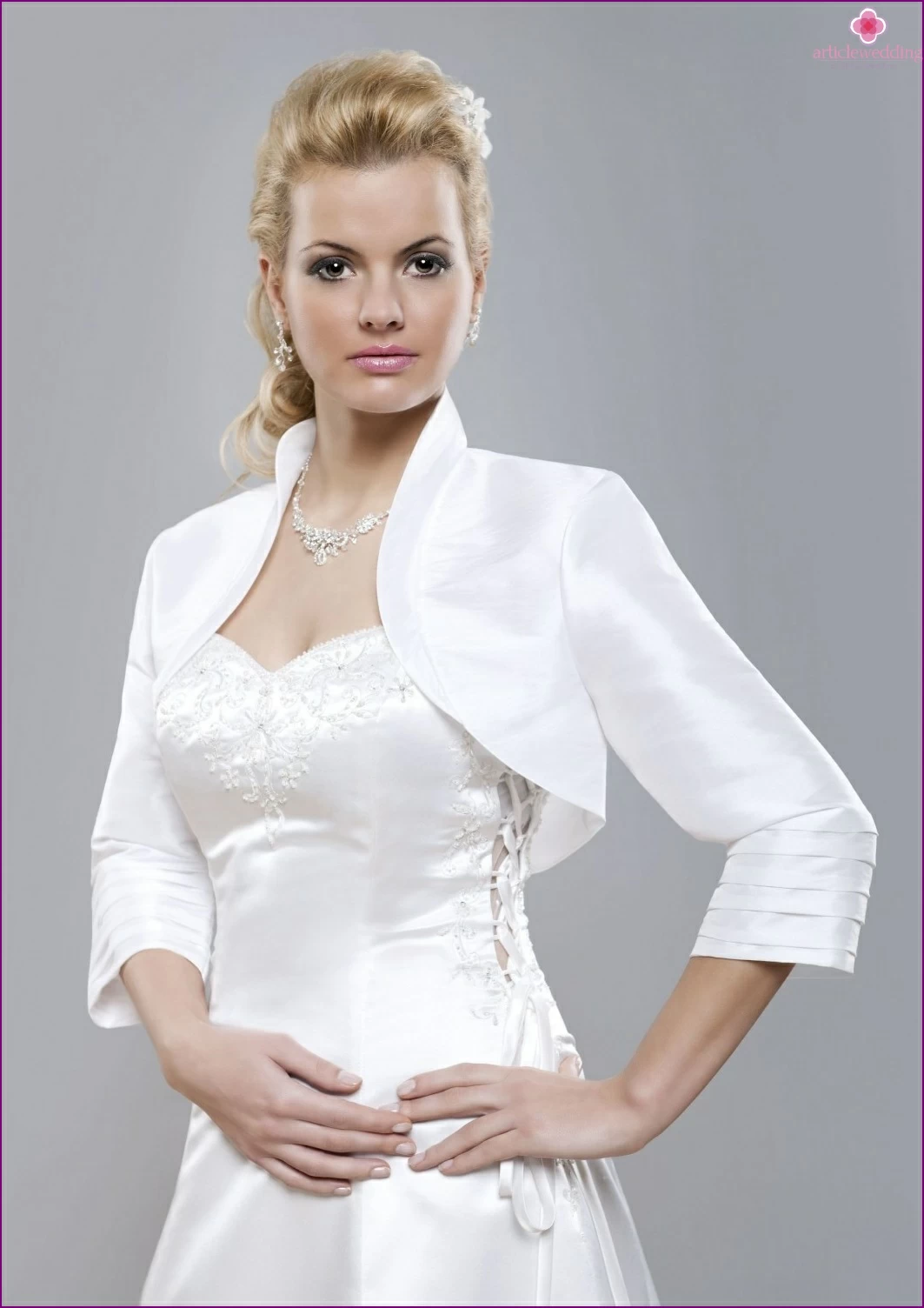 By the way, outfits for some themed wedding ceremonies initially assume the presence of such a feminine accessory..
Bolero models
Today, a fairly large assortment of boleros for wedding dresses is offered. For winter decoration it can be a model of faux or natural fur, for example, sable, mink or rabbit.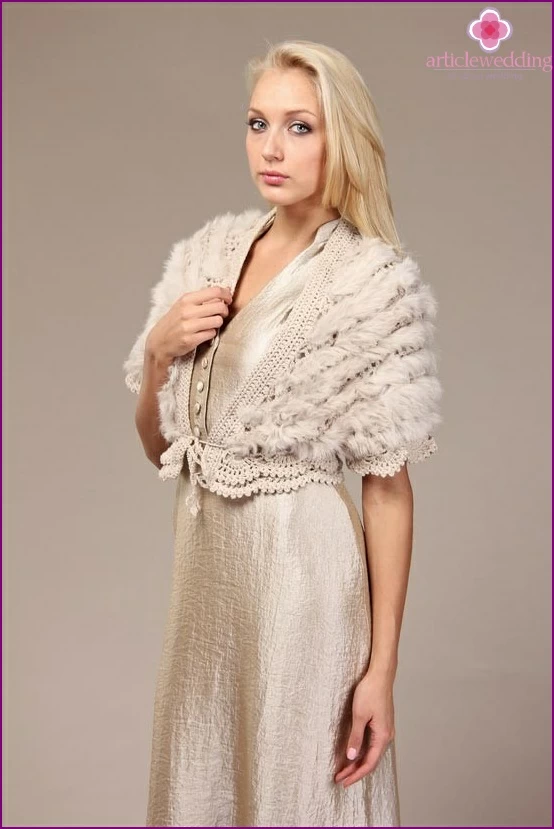 Lace boleros look very impressive. Here for the bride opens a huge field for experimentation and fantasy.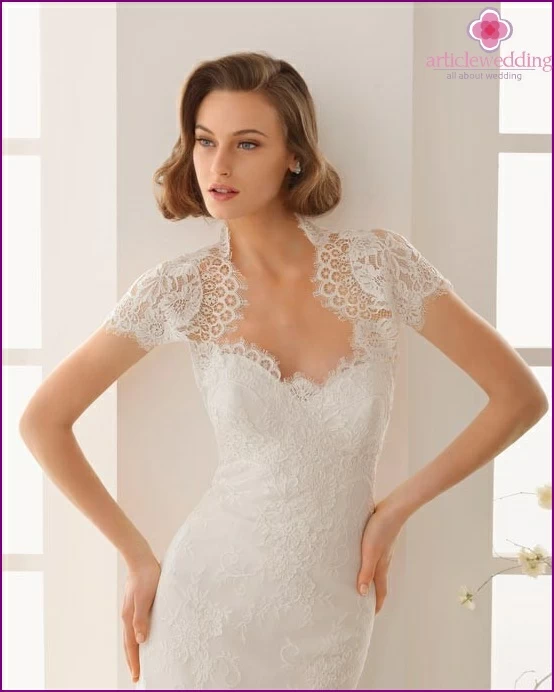 Styles made of thick opaque fabric, such as gabardine, satin or cashmere, are suitable for autumn or late summer. A bolero made of elegant lace, guipure, organza or soft tulle can serve as a great addition to a summer dress.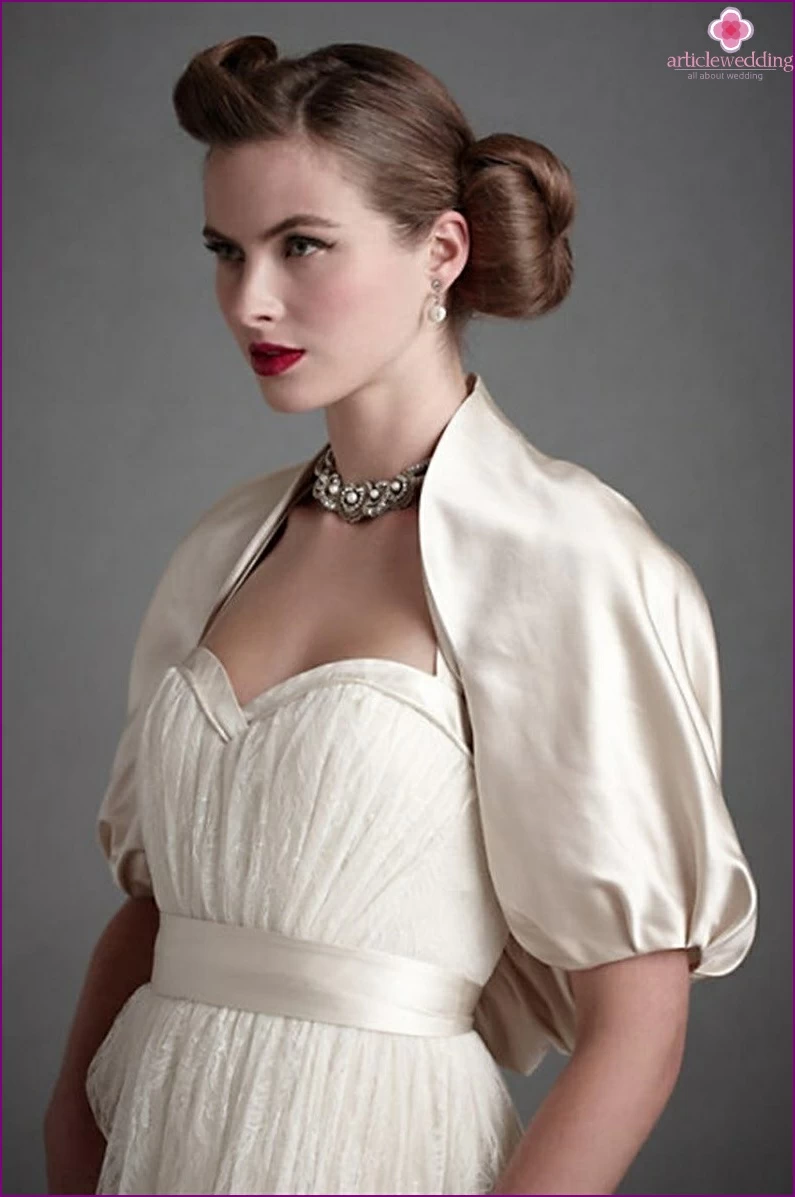 Bolero can be decorated at will with ruffles, flowers, feathers or rhinestones. The main thing is that jewelry harmonize with the dress and successfully complement the image of the bride.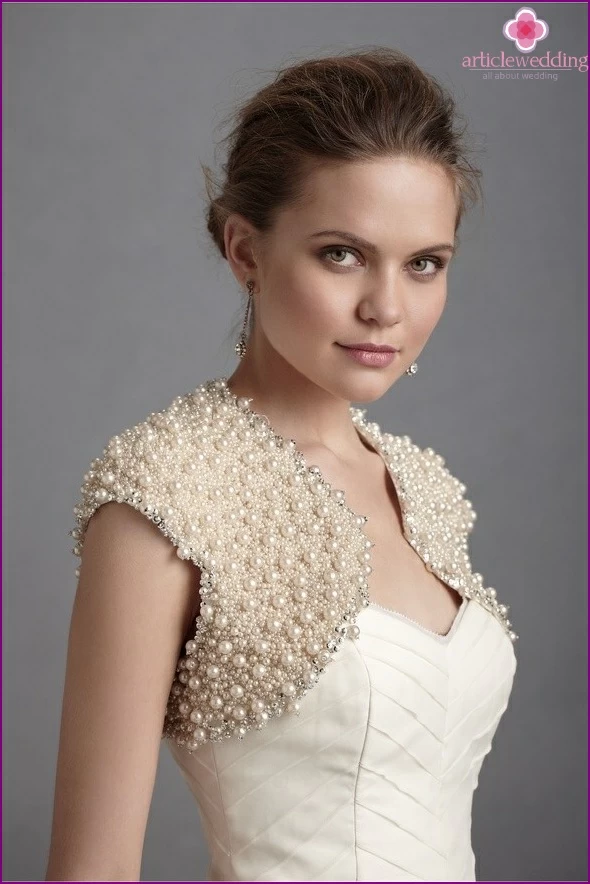 How to choose a bolero?
Despite the versatility of this accessory, it is worth remembering that the bolero should, first of all, be suitable for the wedding dress in color and style. In addition, he should not be worn for a dress with a V-neck.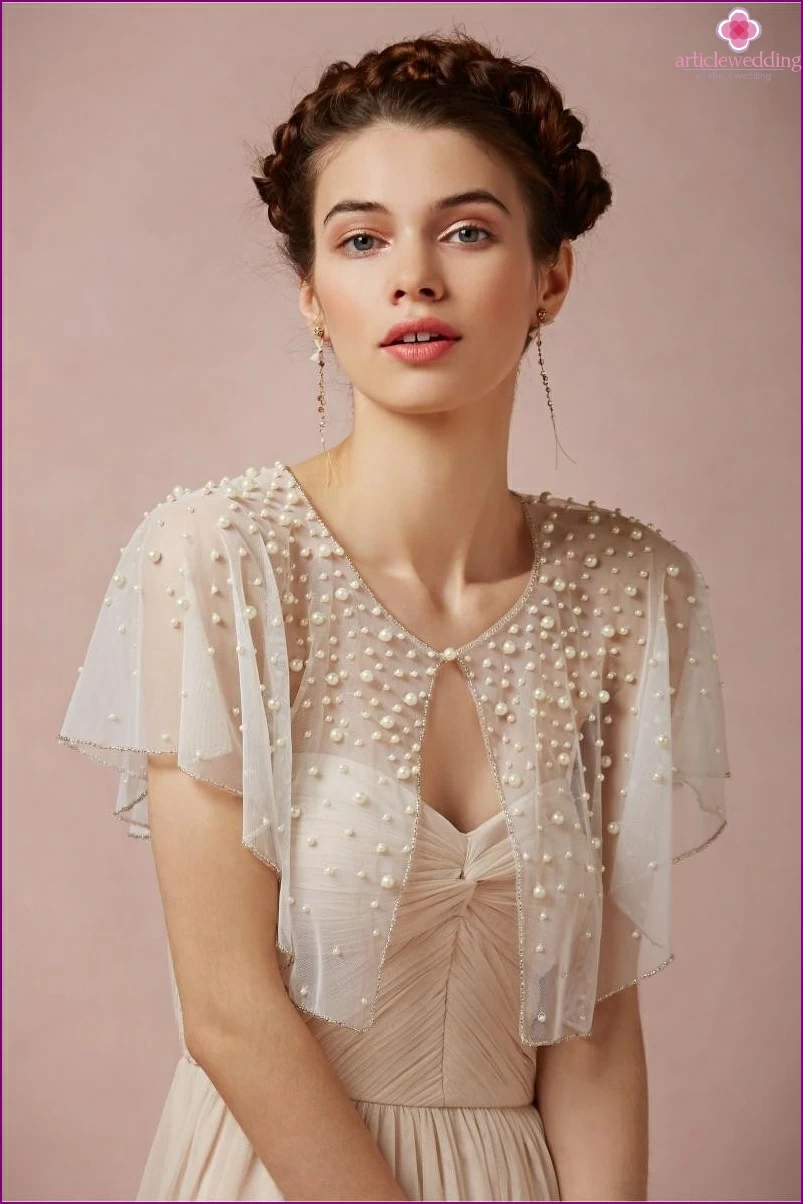 The portal www.articlewedding.com is sure that the bolero is a good way to add zest to the whole image. This miniature little thing is able not only to protect the bride from the cold, but also to bring elegance and restrained chic to the outfit.