Contents
---
---
Flowers always adorn a girl: with them she becomes tender and sensual. For the bride, such accessories are just what you need! That is why more and more often instead of veils in the hair of future wives, you can see a beautiful flower or even whole compositions. But what if you immediately refused natural flowers due to their instability, and ready-made wedding accessories of this kind are, in your opinion, too expensive? You have the opportunity to save money, as well as get high-quality and no less beautiful than in stores floral decorations using the wedding portal www.articlewedding.com.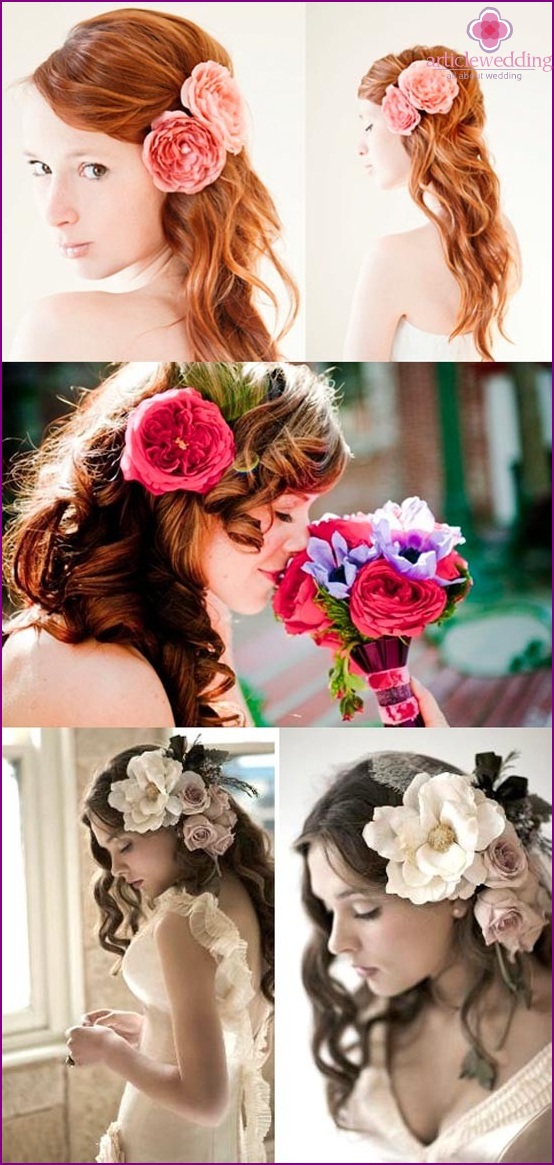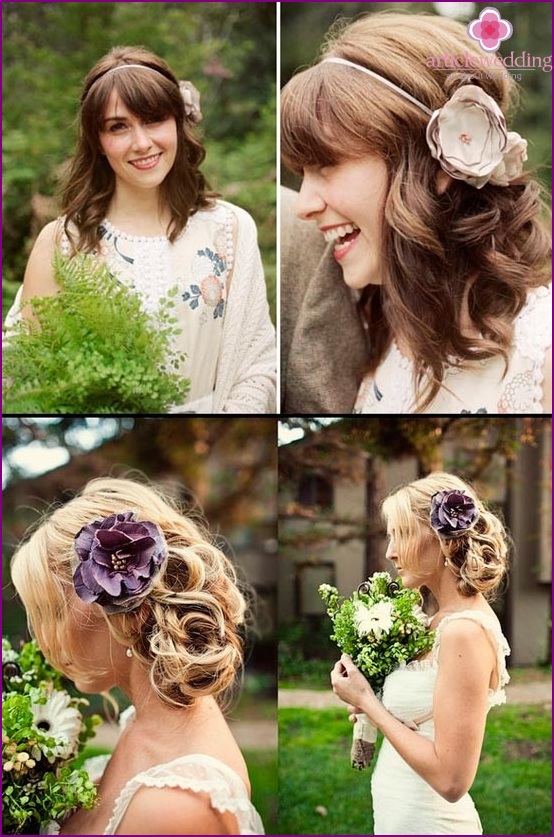 Materials and Tools
artificial flowers;
beads;
scissors;
clothes pegs;
glue;
threads matching the color of the petals;
needle;
a small square piece of paper or fabric of any color;
clamp.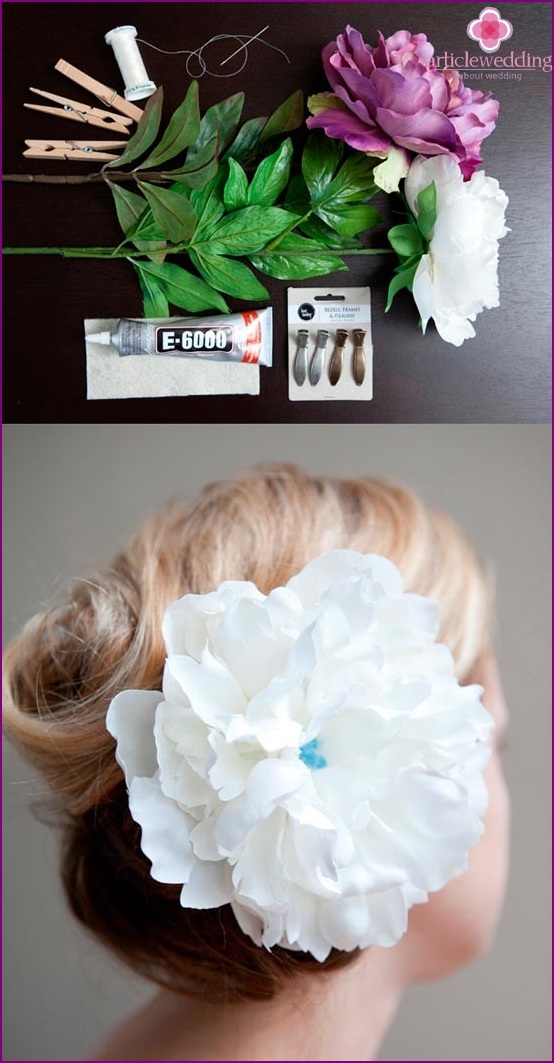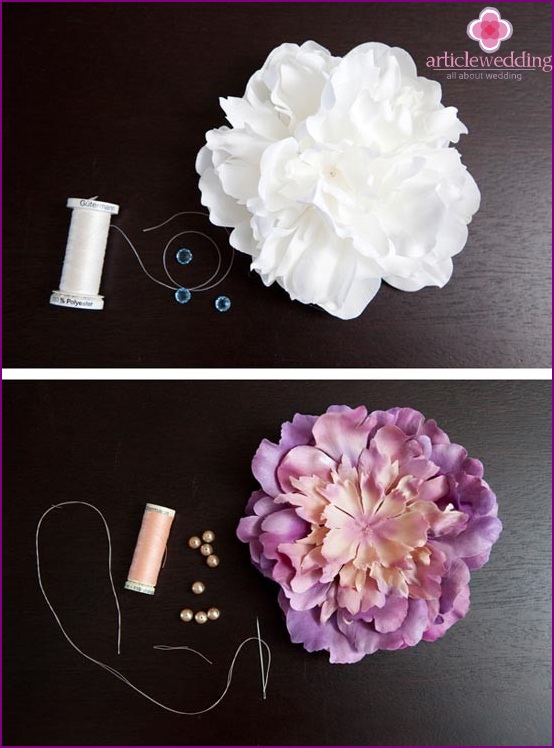 Time:
10-15 minutes.
Detailed instructions:
Disassemble the artificial flowers and leave only the petals for the future accessory.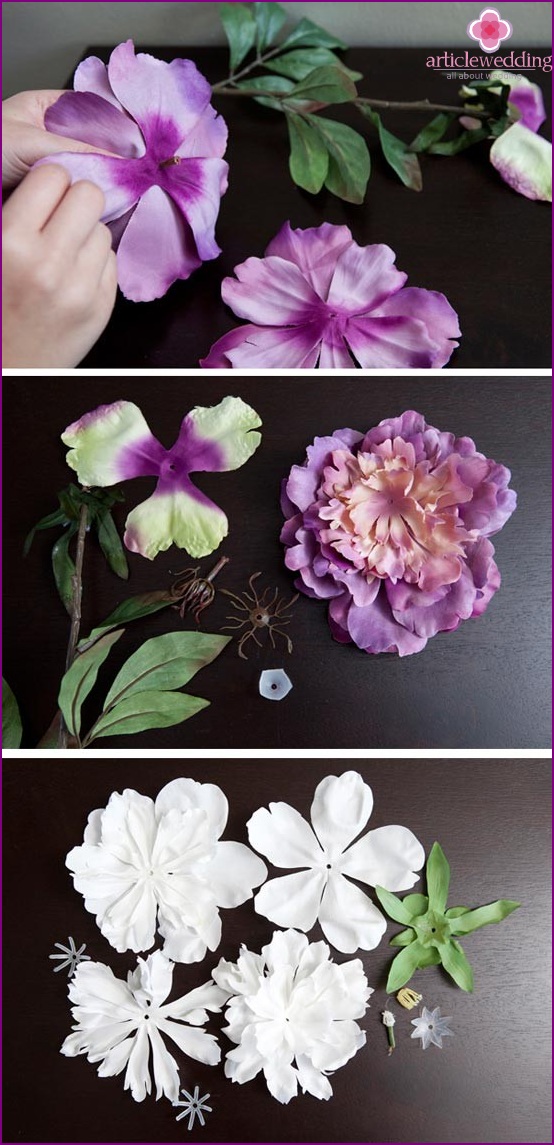 Take several artificial petals at once (the larger the more fluffy the flower will turn out) and, threading the needle, sew them.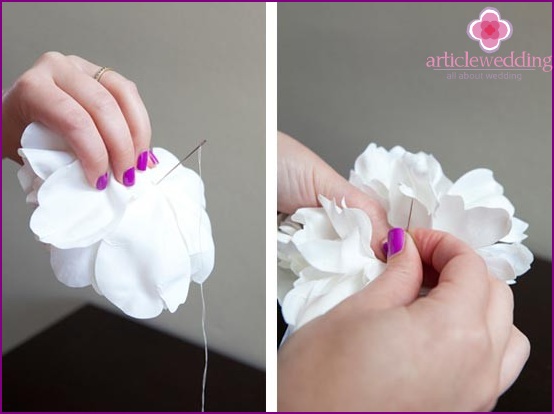 In order to give the flower a twist, sew several bright beads in the center, which will look like its core.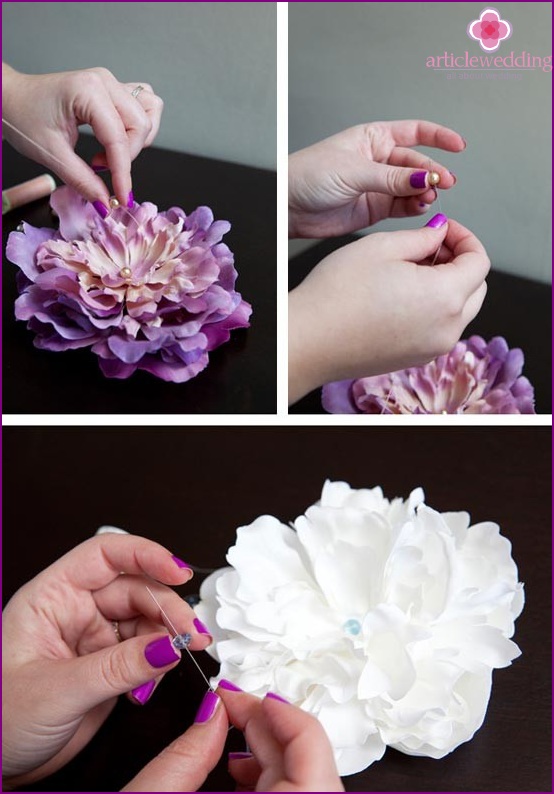 Then, with a clip prepared for the flower, grab a piece of paper or fabric (as if with a hairpin). And on the reverse side, smear the resulting structure with glue. At the same time, hold the top of the clamp so that glue does not get on it. To do this, use a clothespin or any other small object.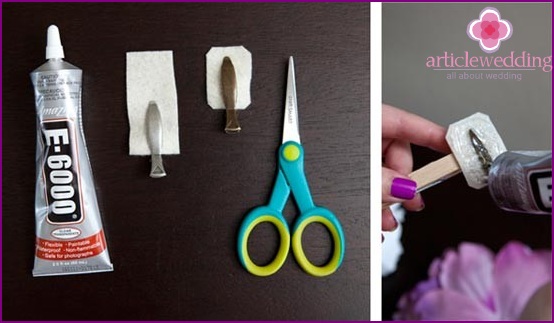 Glue the adhesive side to the back of the hair accessory..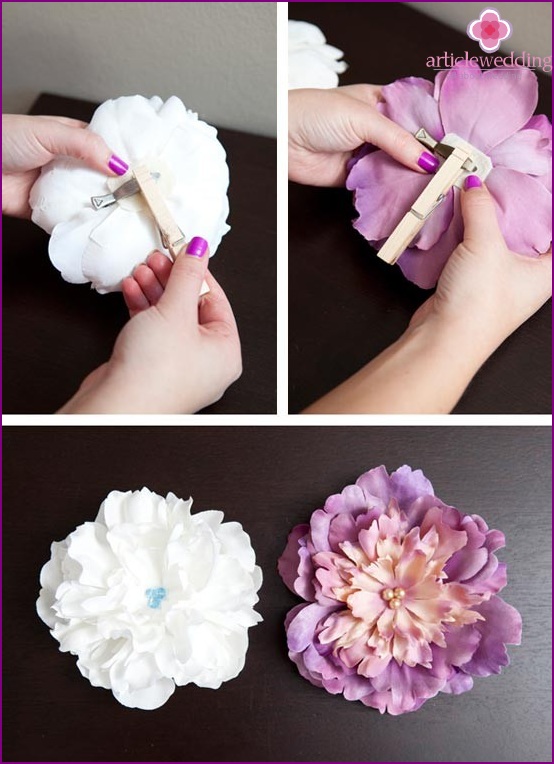 The wonderful accessory is ready! Now in your wedding hairstyle a charming flower made by your own hands will flaunt.
Application options
A wedding hairstyle with a flower in her hair perfectly complements your delicate style. It is noteworthy that in the manufacture of such an accessory, you can use not only clips, but also invisibility, studs and even elastic bands. It all depends on the hairstyle itself. Moreover, hand-made flowers can become decorations for other elements of the image of the bride: a wreath and a hoop for hair, handbags, bracelets, etc..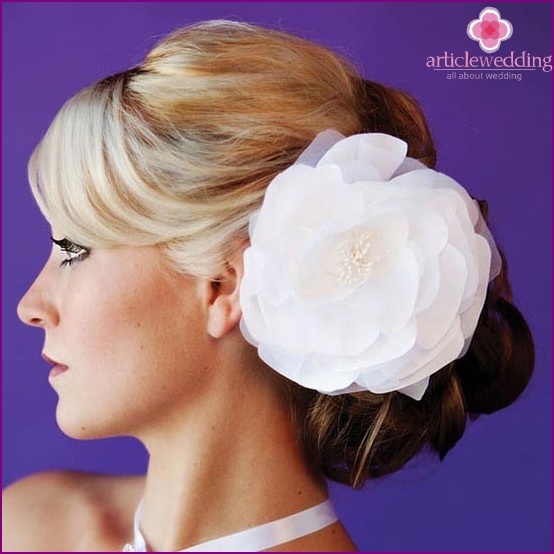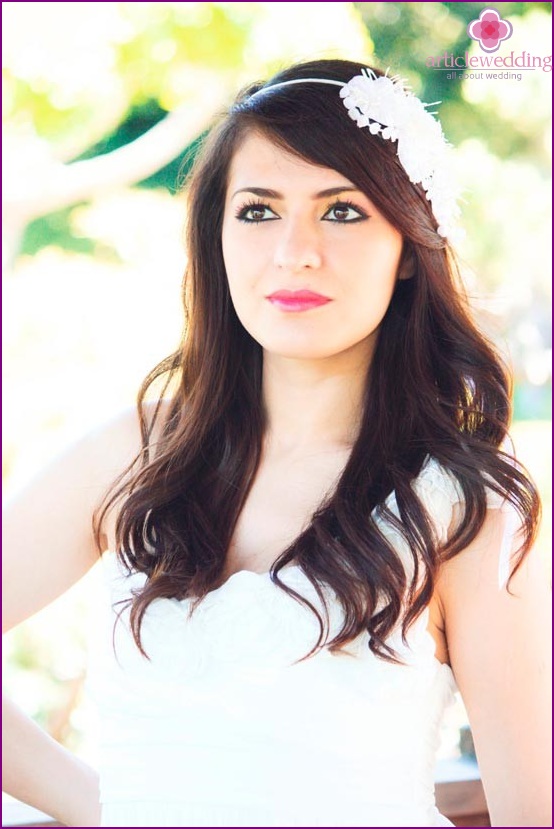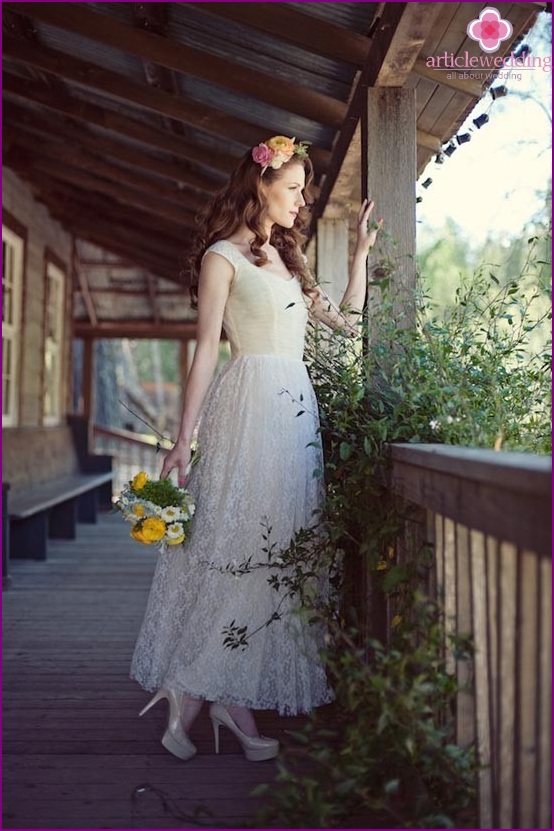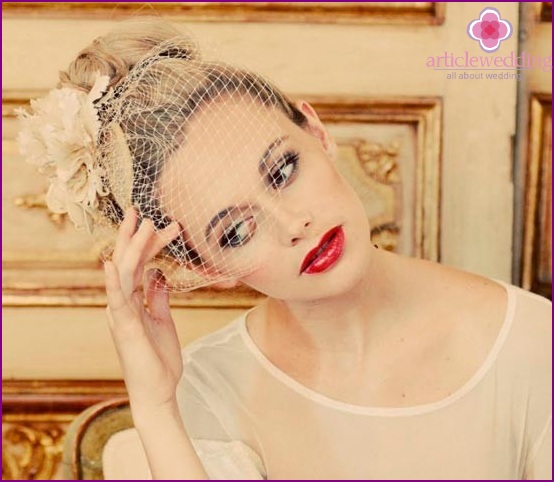 The website www.articlewedding.com told you how to quickly and easily make an original accessory, which in the store will cost several times more. Your hairstyle will become even more beautiful thanks to the flower!