Contents
---
---
The bride is a sublime and light creature, angelic and magical. To emphasize the beauty of the wedding image of the bride will help both the correct style of the wedding dress, and well-chosen accessories.
Chiffon flowers are great for creating a romantic wedding look. They can be made with your own hands and decorate them with wedding shoes. The wedding portal www.articlewedding.com wishes you easy and elegant steps in a new life!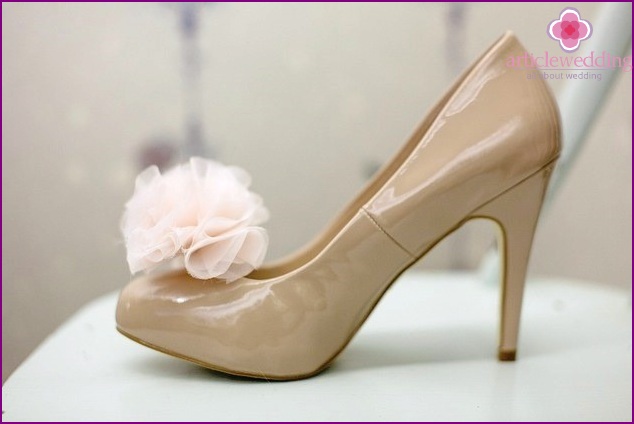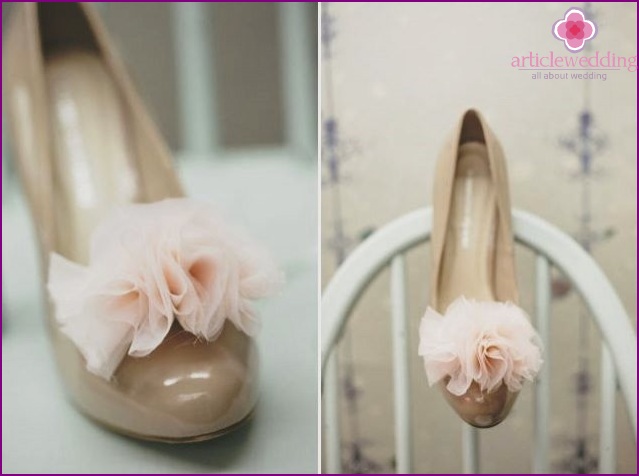 Materials and tools:
chiffon (not less than 50 * 50 cm);
scissors;
pencil or crayon;
thick cardboard or postcard;
clamp (ask at hardware and fabric stores);
a thread;
needle;
fabric glue or gun glue.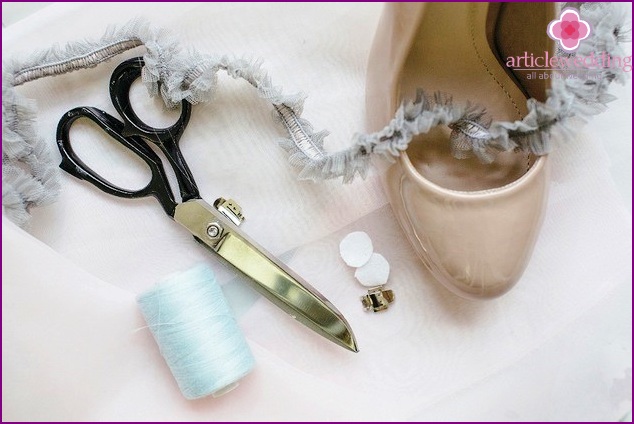 Detailed instructions:
Fold a square piece of chiffon fabric until you get a lot of layers. Fold in half and half again, as you do with kitchen towels. Put a round object on top and circle a circle. This will be the approximate size of your flower..
Staple chiffon layers together with needles or pins. Gently cut the layers along the contour. So you got a lot of chiffon circles.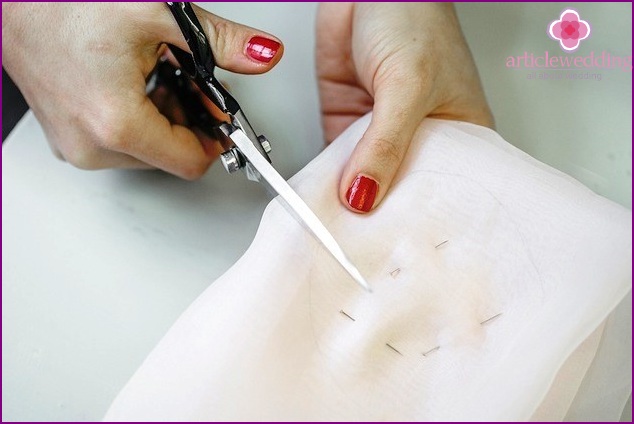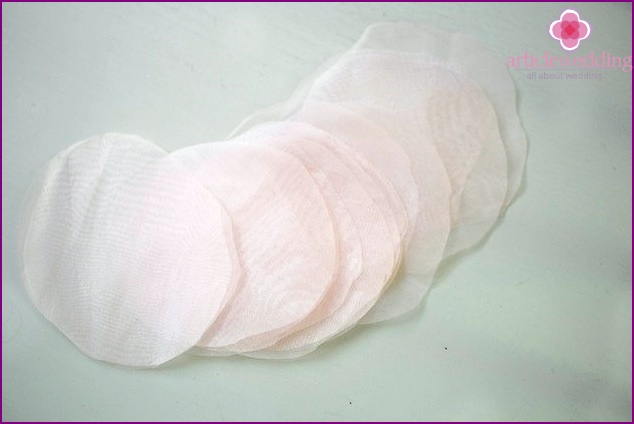 Fold each circle in half, again in half, etc. You should get multi-layered triangles. Grab each one with a needle or pin at the base.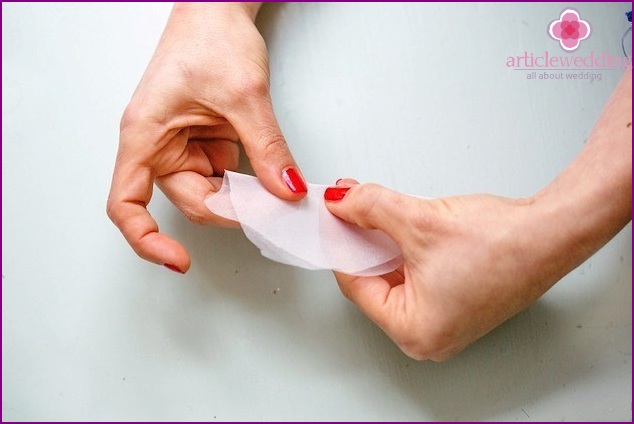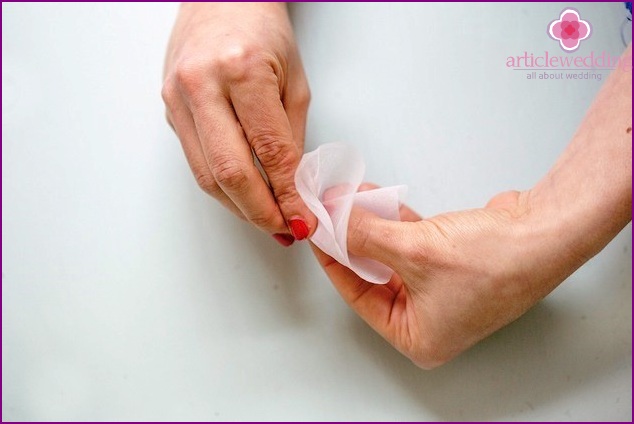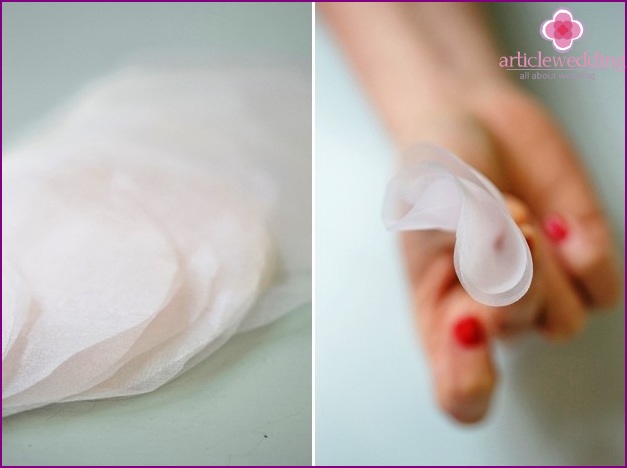 Take two layered triangles and sew them at the base.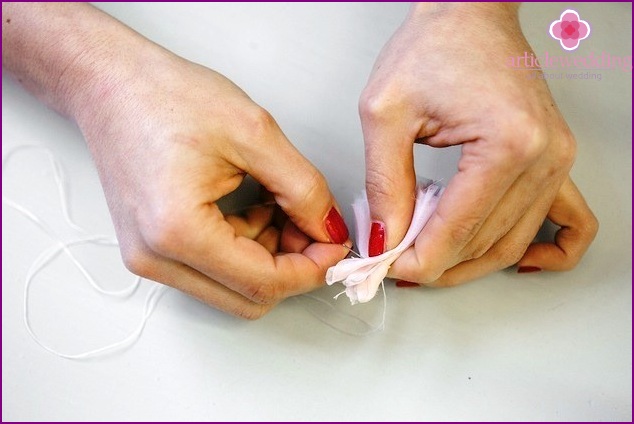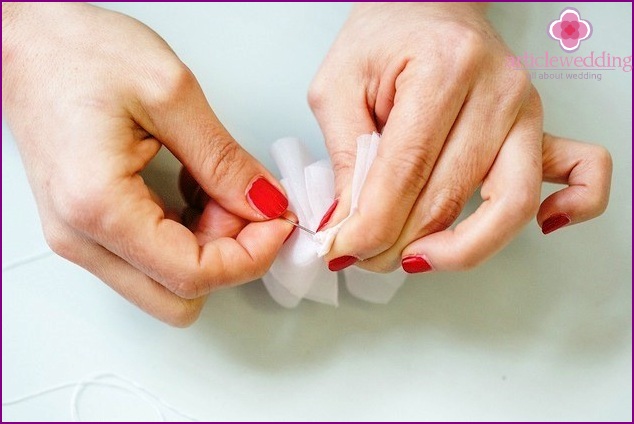 Add new and new triangles, form a pompom. Do not worry if the stitches do not come out very flat. When the pompom is fully assembled, no seams will be visible. The more detail, the more fluffy the pompom flower will turn out.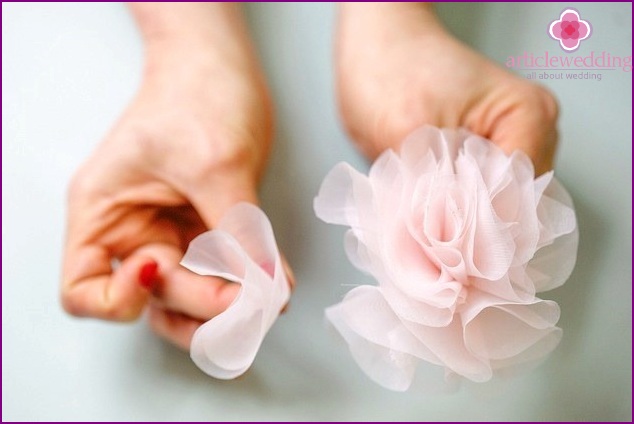 Spread the top of the flower. Cut off the extra "tails" of the triangles to make the product tidy.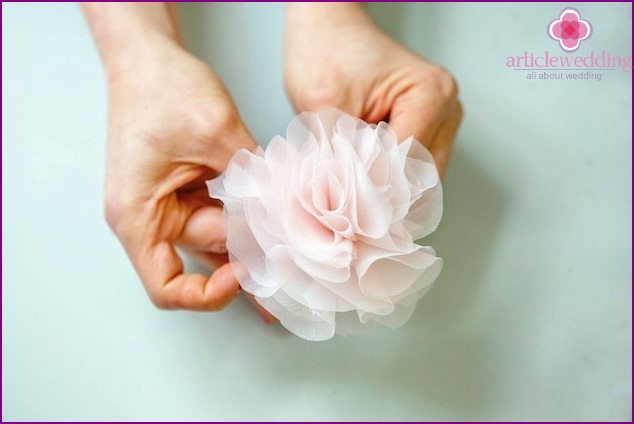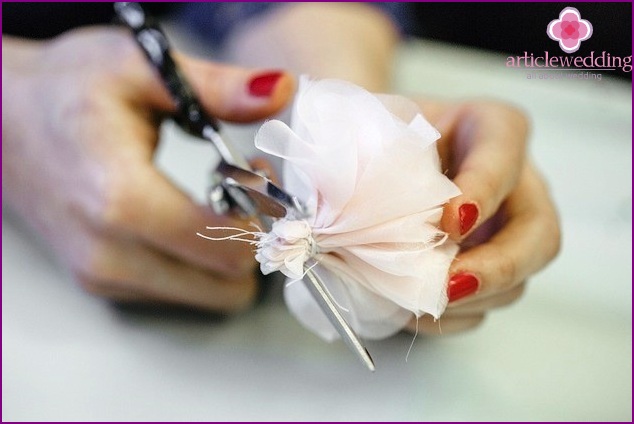 Cut a small circle out of thick cardboard. In size, it should cover the base of the flower. The base of the flower will be attached to the upper side of the circle, and a clip to the lower side.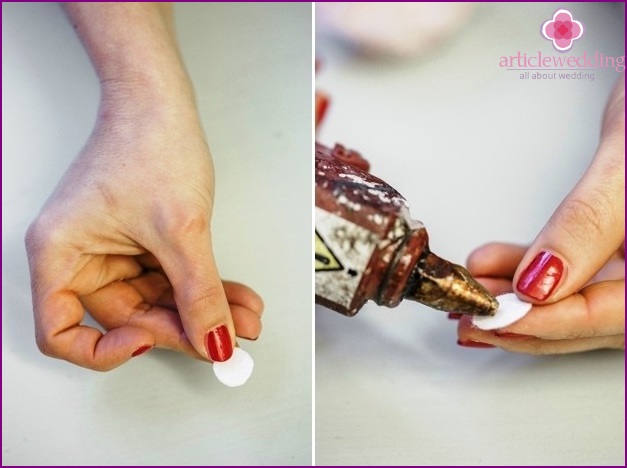 Glue the cardboard circle to the flower. Wait for the glue to dry..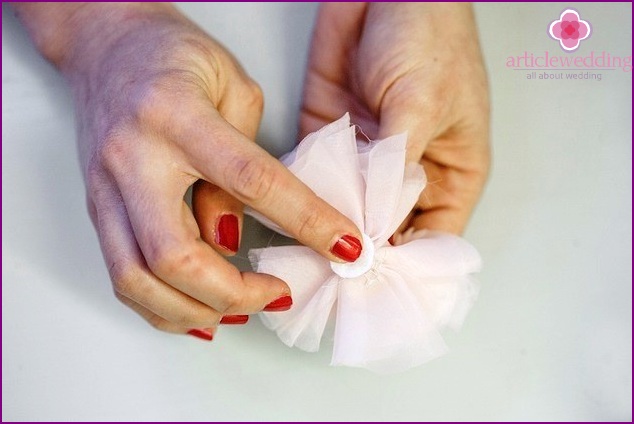 Now glue the clip to the baseboard.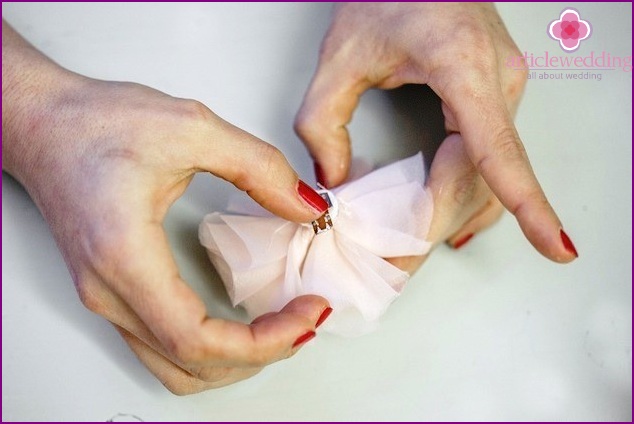 Fasten the flower to the shoe. Done!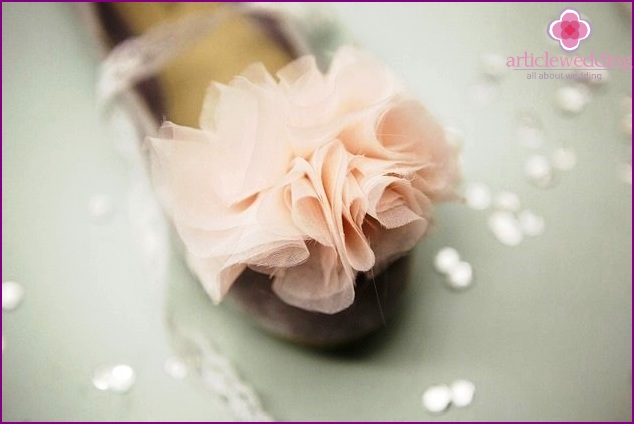 Application options
The airy chiffon flower is a wonderful decoration for the bride's shoes, the site www.articlewedding.com is sure. When choosing a fabric, fold it several times to understand what the final tone of the flower will be. If the tone of the flower is slightly lighter than the dress and shoes, it may seem that the shoes or hem of the dress are dirty. Be sure to keep this in mind. A good option is to use trim from a dress or veil (but even then check the tone).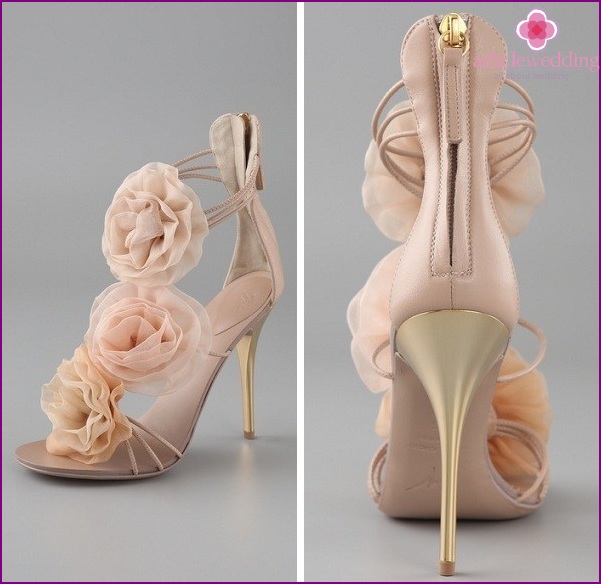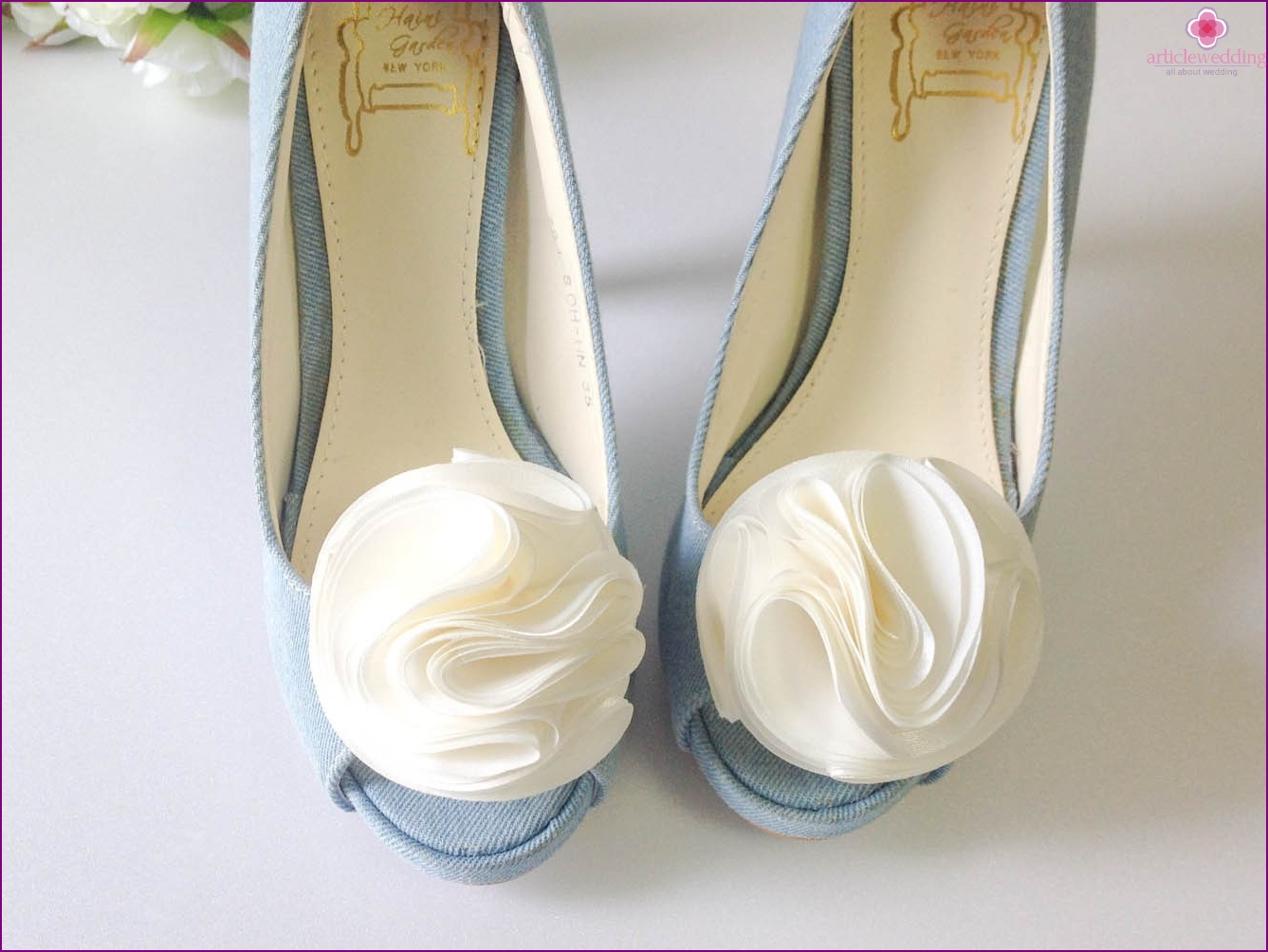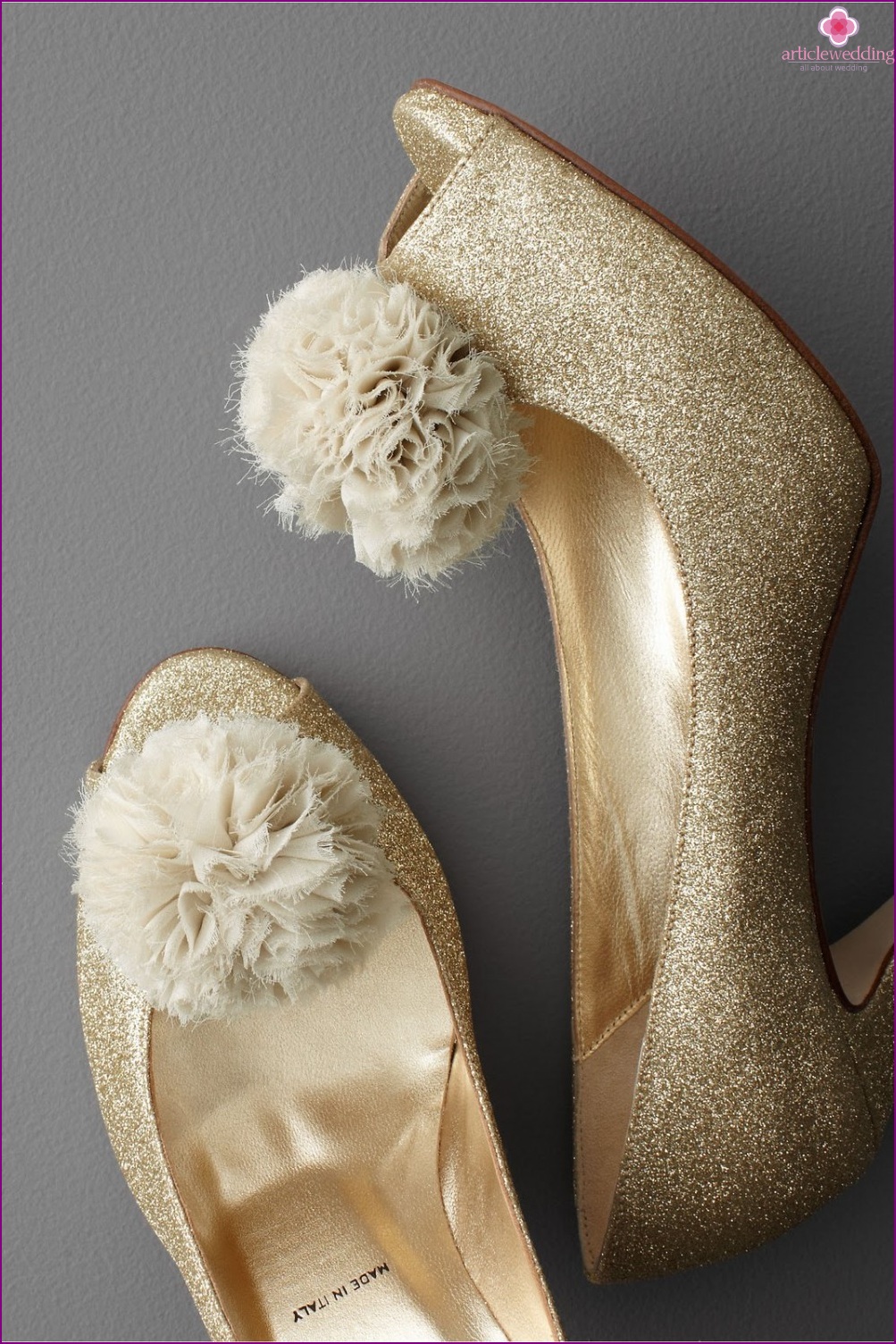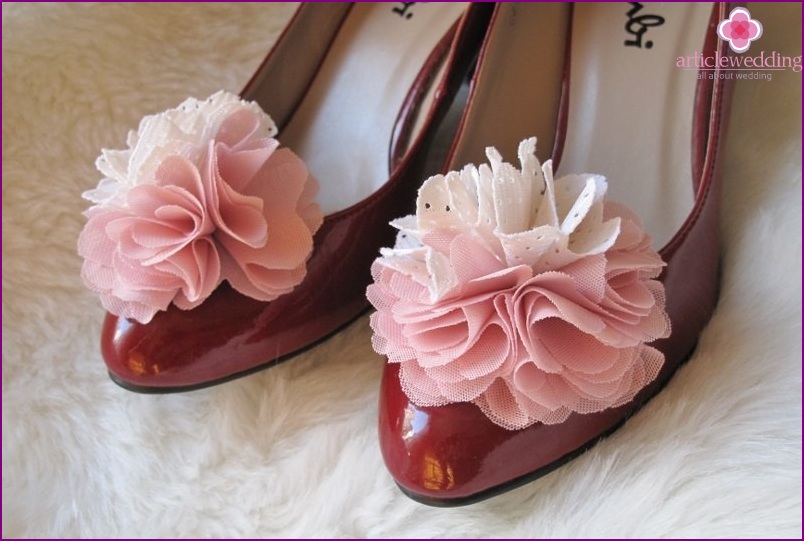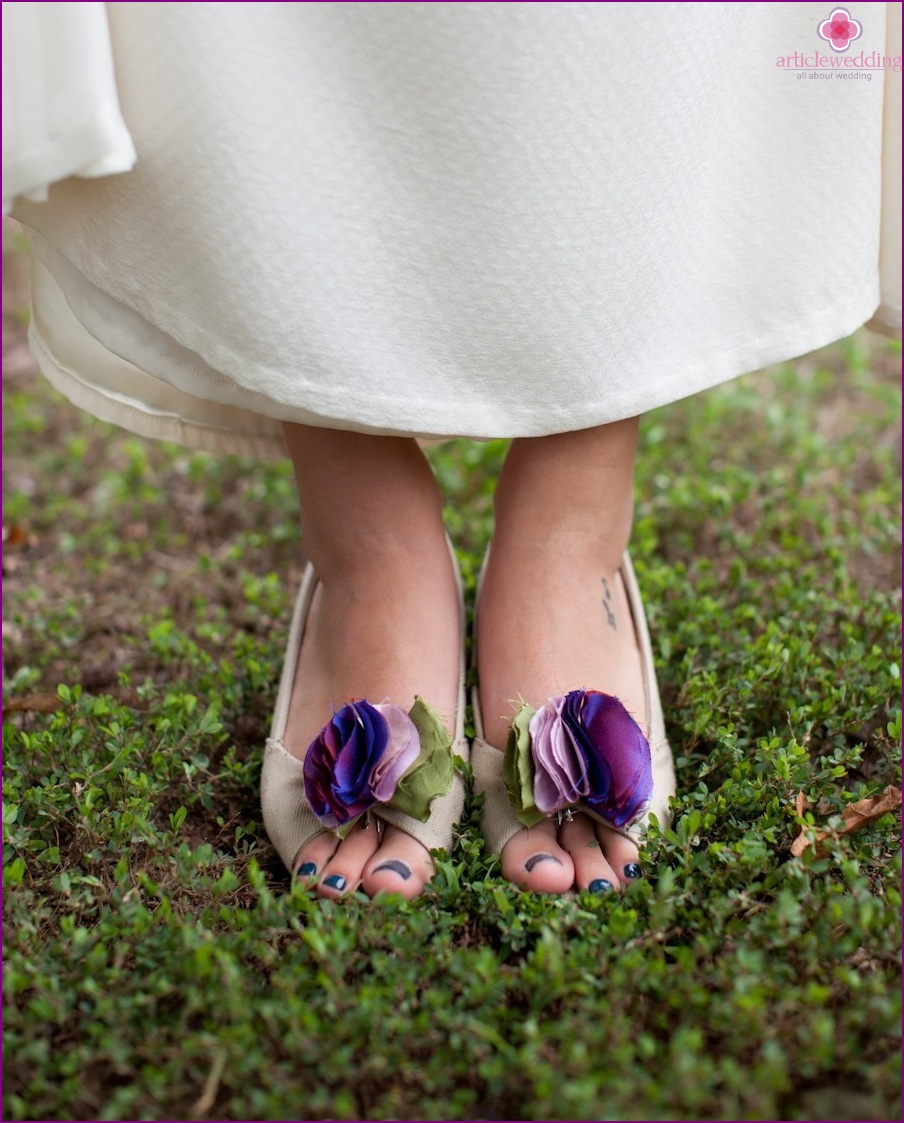 Chiffon flowers can also be used in wedding decor. For example, large chiffon pompons are an excellent accessory for decorating a banquet hall, exit registration and photo shoot. Medium-sized flowers can be used to decorate wedding tables and decorate bonbonnieres, invitations, etc. In addition, ribbons with chiffon flowers can be useful as bracelets for bridesmaids.