Contents
---
---
Of course, every bride is worried about how to choose a wedding dress. Endless fitting, fitting the dress to the height and parameters of the bride - and now a wonderful dress is already flaunting on a hanger in anticipation of a wedding celebration.
However, the dress is not the only component of the stunning image. Accessories also play a significant role, which will help to emphasize the beauty of the bride and add bright details to the image..
The site www.articlewedding.com has prepared an amazing master class that will help add zest to the image of the bride, even if only a couple of days are left before the celebration. Surprisingly easy-to-use clips for shoes will add style to aristocracy and individuality. Fashionable bows that are easy to attach to wedding shoes will be beautifully combined with a wedding dress and will add to you tenderness and romance. The advantage of such clips is not only that you can decorate simple wedding white shoes with them. You can also use old shoes or sandals, which with a bright touch will acquire new beauty, and you do not have to spend money on new shoes.
You can choose any shades of bows that will make your wedding shoes elegant, which is important for a wedding. In such shoes with a bright accent you can feel like a true lady.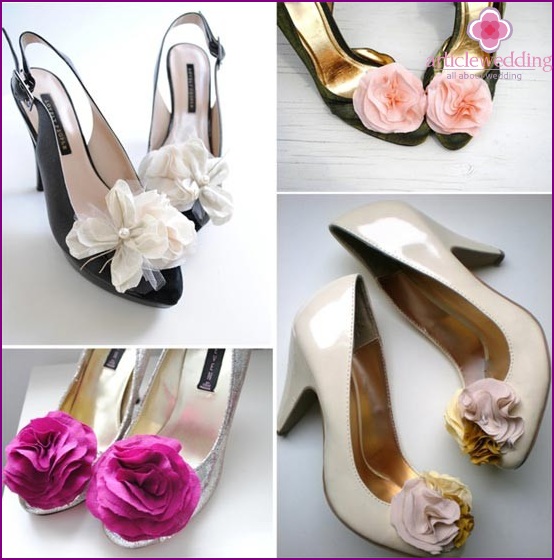 Materials and tools:
strip of tape;
gun for hot glue;
hot glue;
scissors;
felt;
ruler;
clips.
Time
: 15-25 minutes.
Detailed instructions:
If there is very little time left before your wedding, and you consider your image incomplete, you should definitely try to make bright stylish clips for shoes. It is not difficult to do this at all, you just need to purchase ribbons of a suitable color and the clips themselves, with which you can fix the bows to the shoes. Moreover, DIY with your own hands is very interesting, so do not miss the opportunity to decorate your image and engage in creative activities.
So, first you need to prepare pieces of tape for making a bow. You will need 2 strips of 20 cm, 18 cm, 10 cm and 5 cm.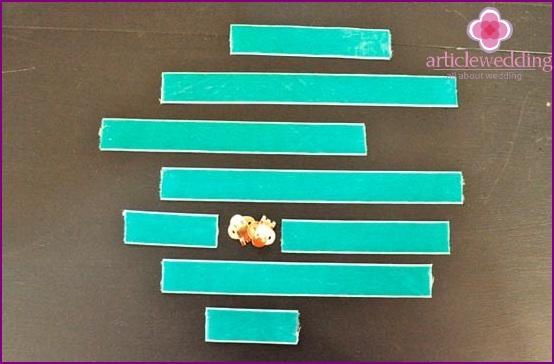 Take strips of 20 and 18 centimeters and glue them in the center, as indicated in the picture. The edges of the resulting mini-bows should be slightly raised. You should get a symmetrical figure eight. Take 10 cm pieces and cut small triangles at the edges.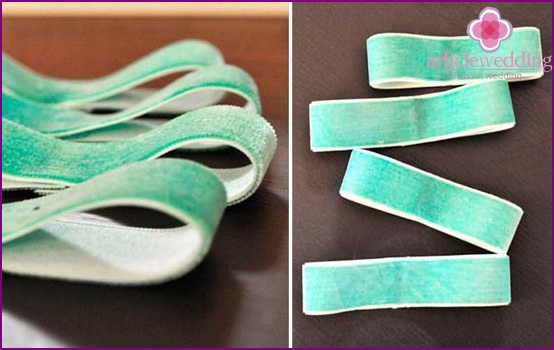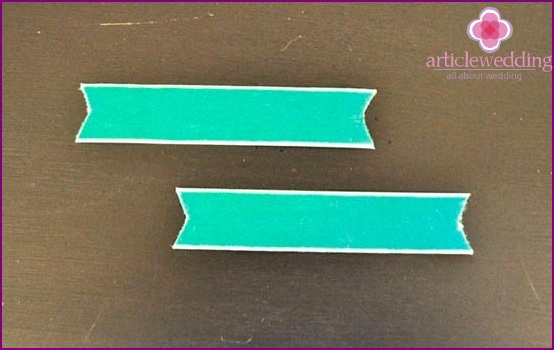 Take the bows that we got in the previous step, and lay on top of each other so that the bottom is a larger bow. Glue them in the middle with glue.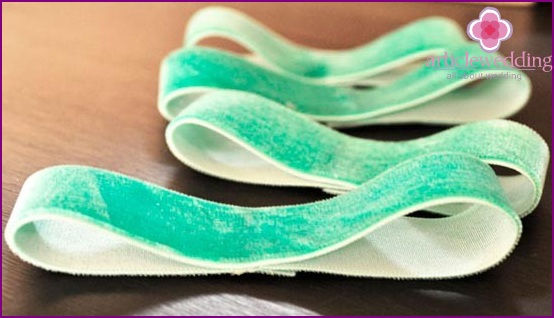 Using the remaining small piece of ribbon, wrap the bow in the center and secure with glue on the wrong side. Repeat the same with another bow. Now it remains to sew a clip onto a piece of felt - and cute bow-clips for shoes are ready!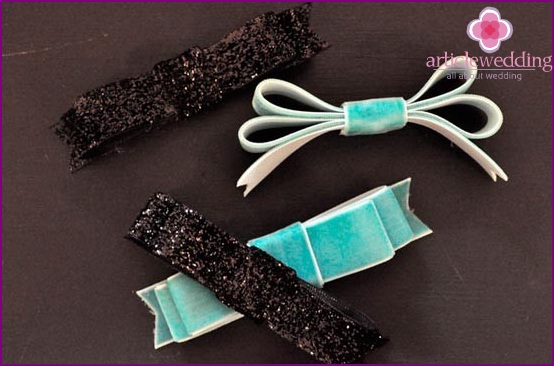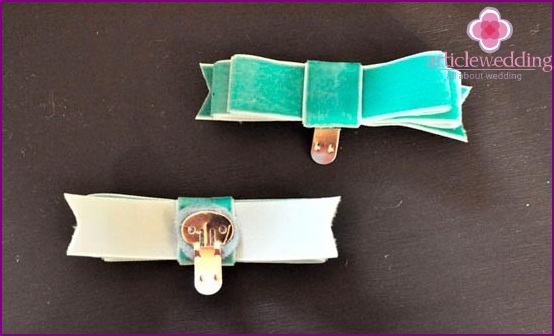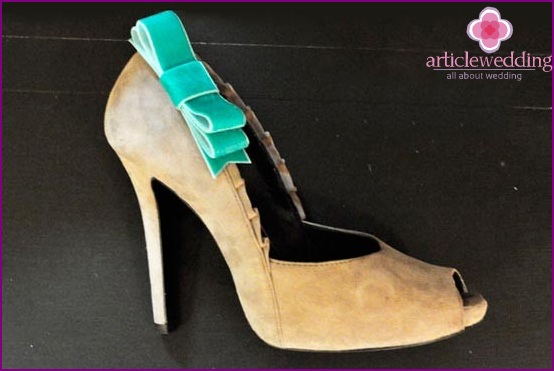 Application options
Now you have a unique wedding accessory that will help to decorate your look! The advantage of such clips is that you can use them not only at a wedding, but also at a bachelorette party or at a photo shoot.
You can wear clips on any shoes or sandals! You can make jewelry for shoes in the form of bows or flowers using the most daring ideas. Fun and beautiful!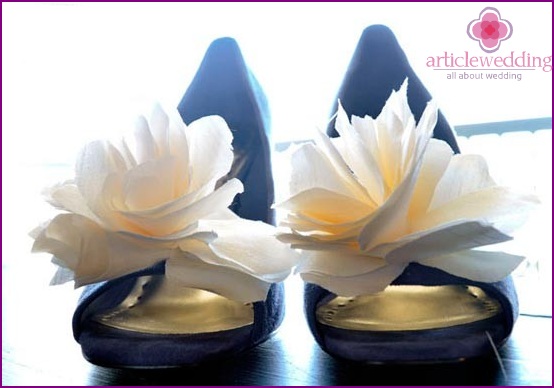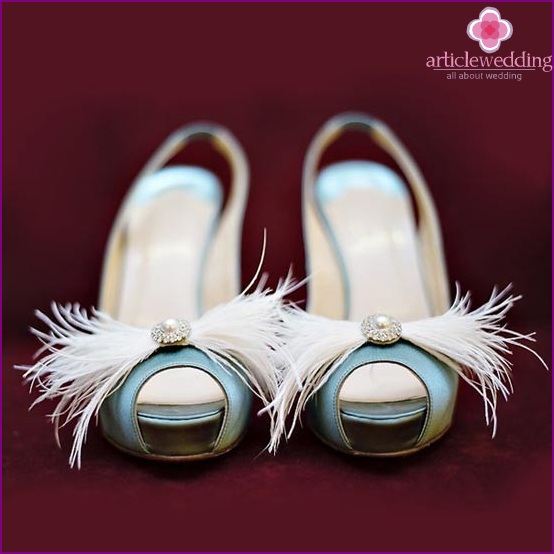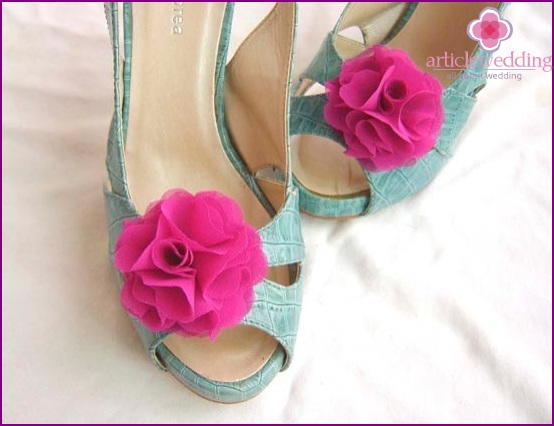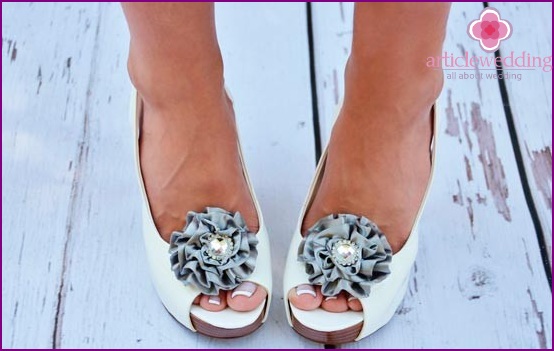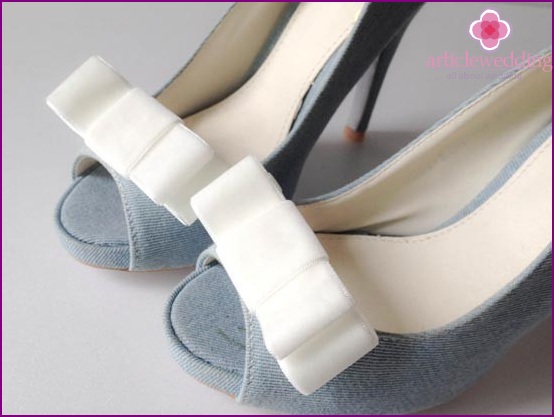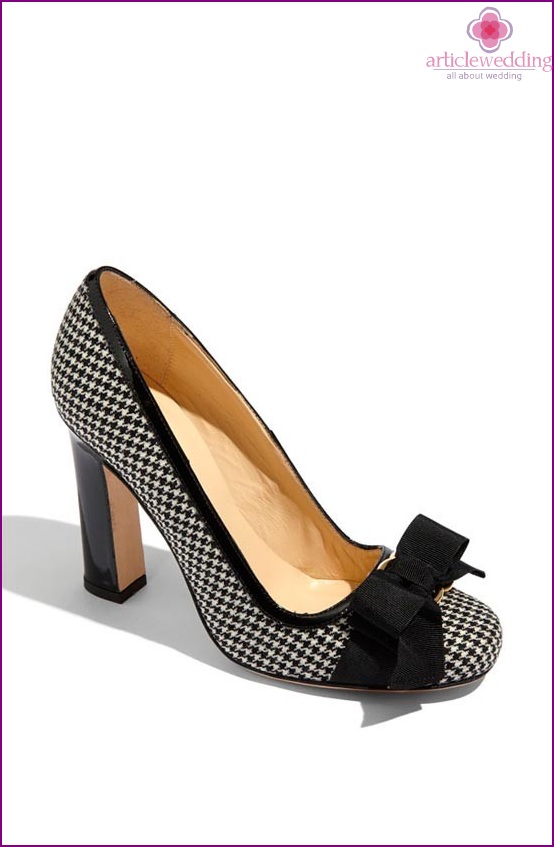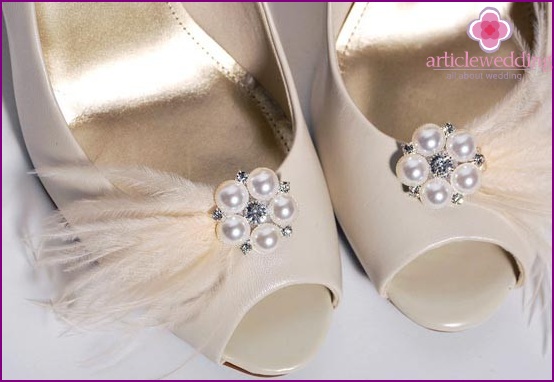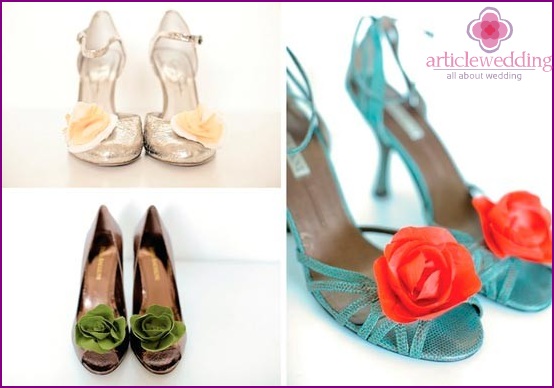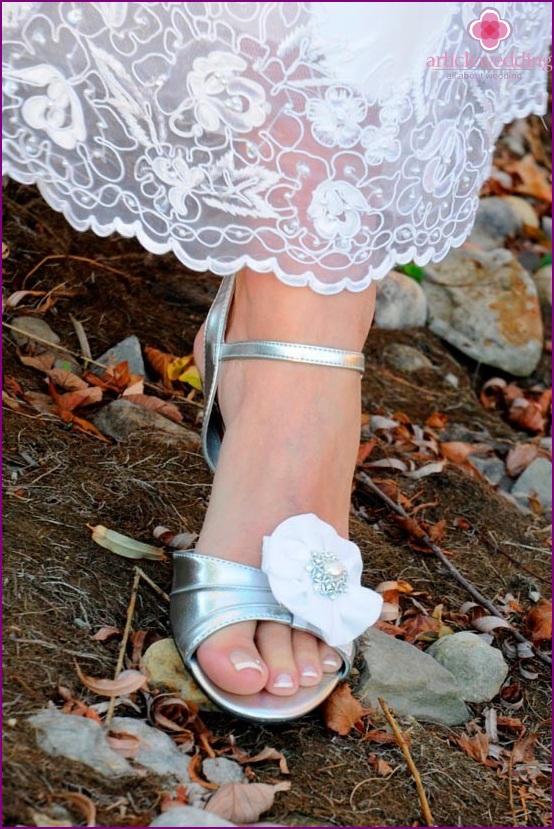 The wedding site www.articlewedding.com recommends playing with contrasts to create a truly unique look..