Contents
---
---
For a long time, the bouquet ceased to be only an accessory for a photo, becoming in 2020 that cherry on the cake, which emphasizes the style and complements the image of the bride, making it concise and complete. That is why it is so important to choose the right floral arrangement that fits perfectly into the concept of your celebration.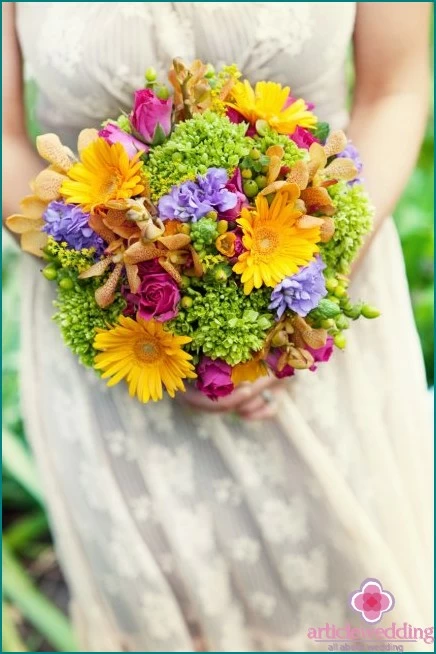 Portal Svadebka.ws has collected for you the most important trends in creating wedding bouquets of 2020, so that every bride can be inspired by them and bring her fantasies to life.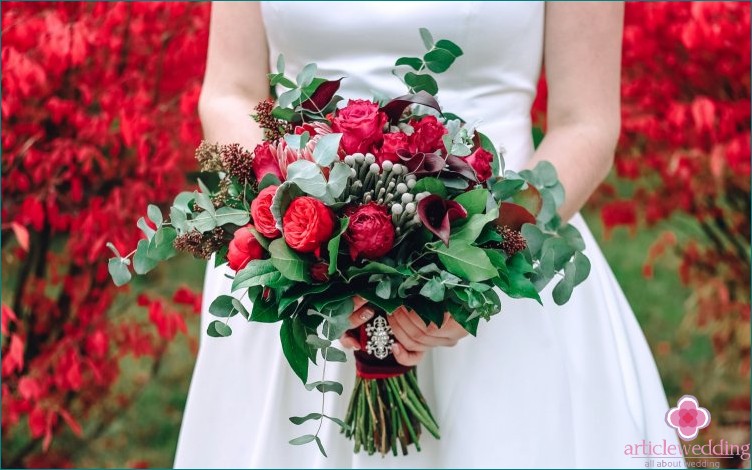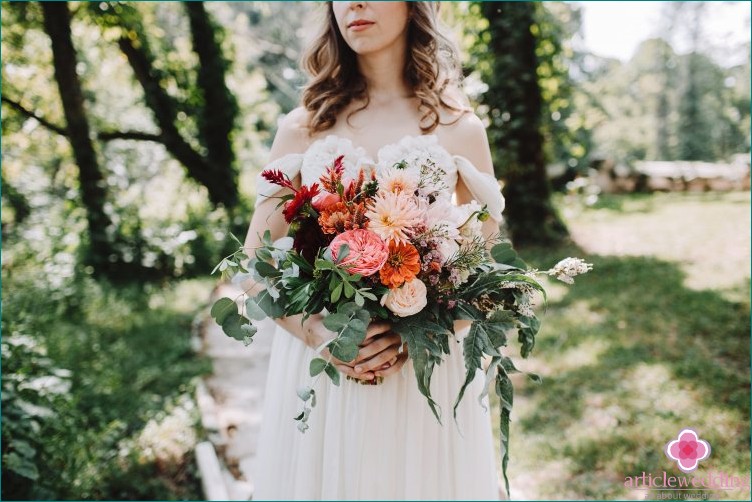 Bridal bouquet: main trends of 2020
Floral fashion does not stand still. Each new wedding season has its own color schemes and design decisions affecting the creation of the bride's bouquet. Let's look at the main trends of 2020 so that you can create your own unique and charming bouquet.
Bouquet with «non-floral» elements
Wedding floristry every year surprises more and more, and wedding bouquets of 2020 amaze with their creativity, moving further away from stereotypes. A great advantage of a creative compositional solution is the ability to realize any of your ideas and create a truly stylish and unique accessory..
Trendy wedding bouquets of 2020 can be composed of the most original and unusual plants and materials:
A delicate bride's bouquet with feathers will give your wedding look lightness and romance..

Wedding bouquets with succulents for the bride in 2020 will look amazing in the photo and give the image a unique look. This is a bold and unusual solution that can breathe something new and special into the already classic form of a bouquet.

An airy bridal bouquet with cotton will be a unique solution for a wedding and give the image a special tenderness.

A wedding bouquet with berries can make a bright accent on your look and give it a special tone and personality.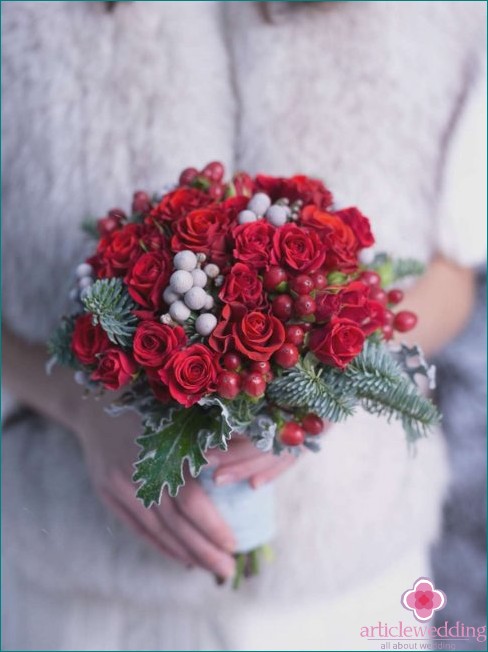 Wedding bouquets of 2020 should reflect the main trends - freedom and individuality, which means that do not be afraid to experiment and realize your ideas using the most unusual and creative solutions.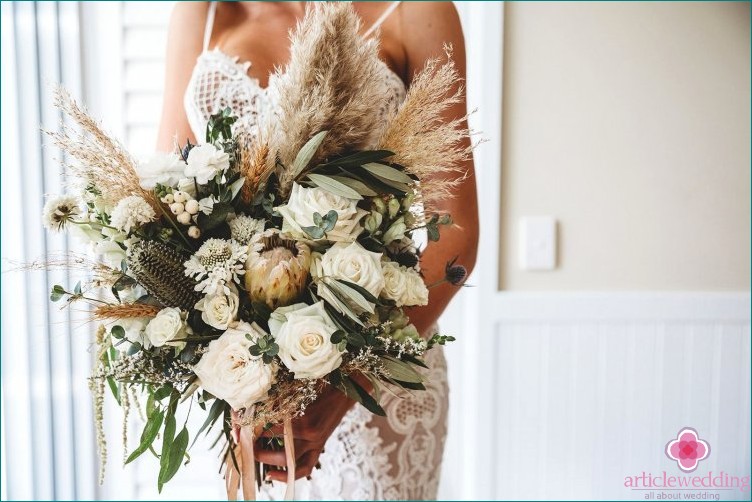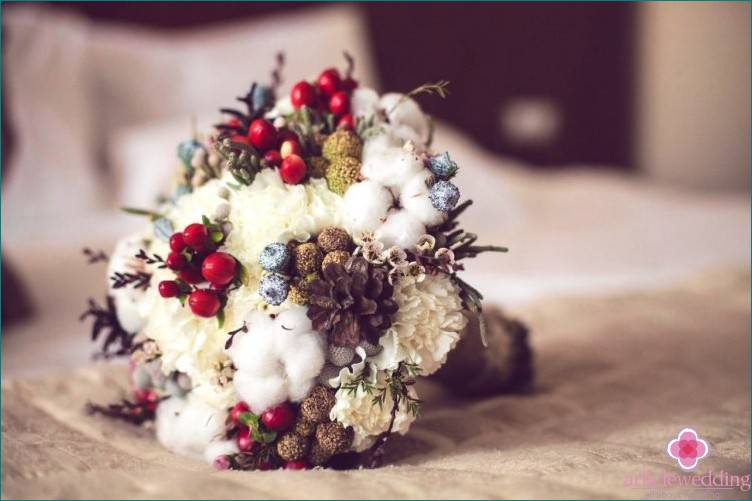 Wedding bouquets with smooth color transitions
Fashion trends in 2020 also affected the color palette of floral compositions. Stylish wedding bouquets strive for monochrome and laconicism. Vivid combinations and sharp transitions are a thing of the past. A variety of delicate and smooth compositions using different shades of one tone conquered the wedding world. Such a solution amazes with the play of color and gives a unique image.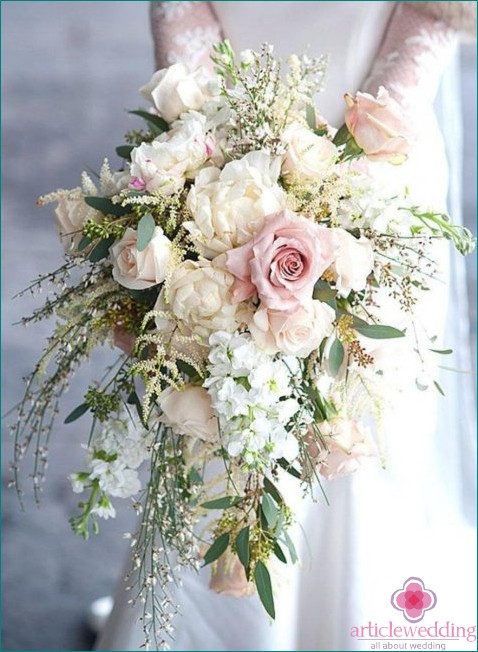 Wedding bouquets for the bride in the new season of 2020 can combine the most interesting shades, even of such dark colors as burgundy, blue or saturated green. The main thing is to focus not on contrast, but on a game of shades that should smoothly flow one into one.
What colors to create such compositions from? There are many options! A wedding bouquet of roses or peonies and a disheveled composition of wildflowers will look great.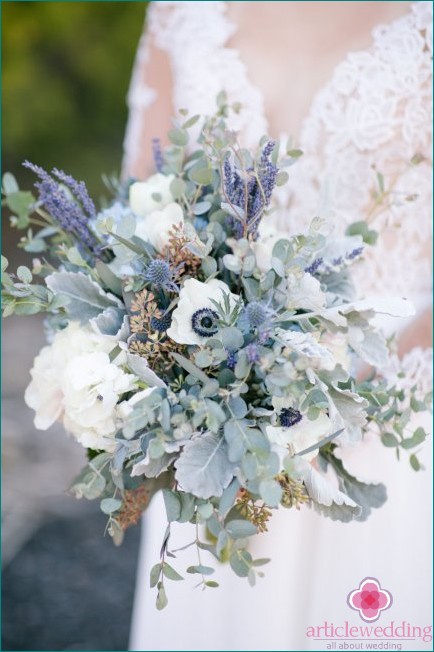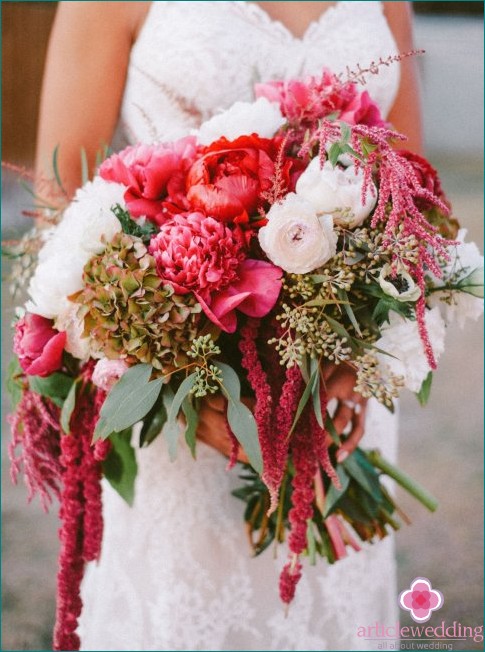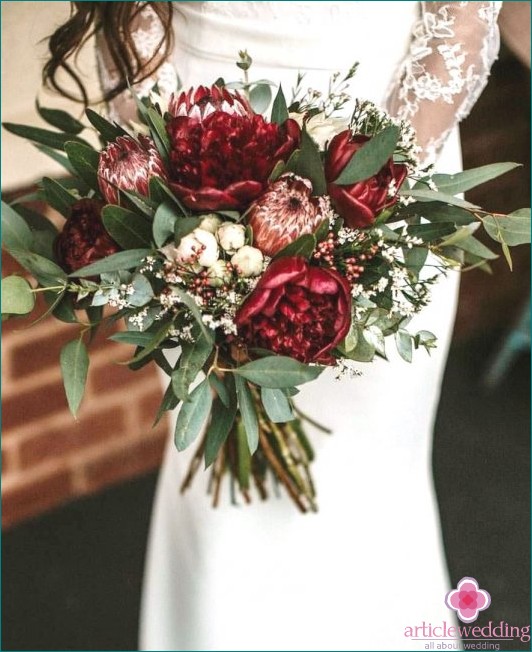 Wedding bouquets of unusual shapes
The bride's bouquet of unusual shapes entered the trends of 2020 and is a cascade of flowing flowers, as well as a natural, sometimes slightly sloppy, free-form composition. Such compositions perfectly balance the silhouette and attract eyes to your wedding look..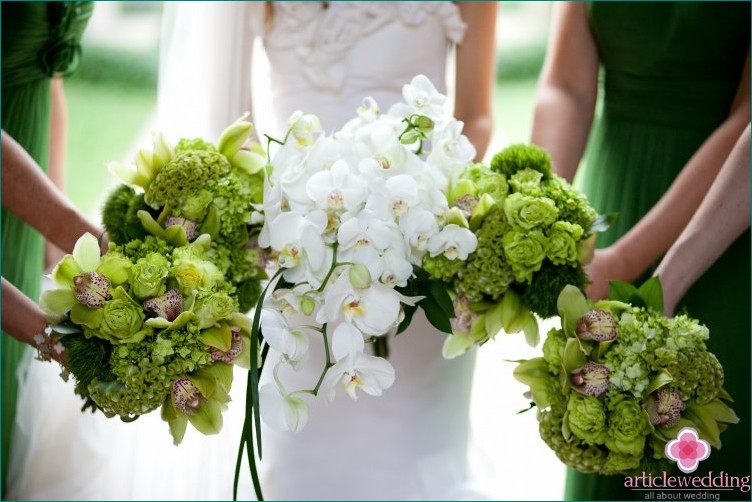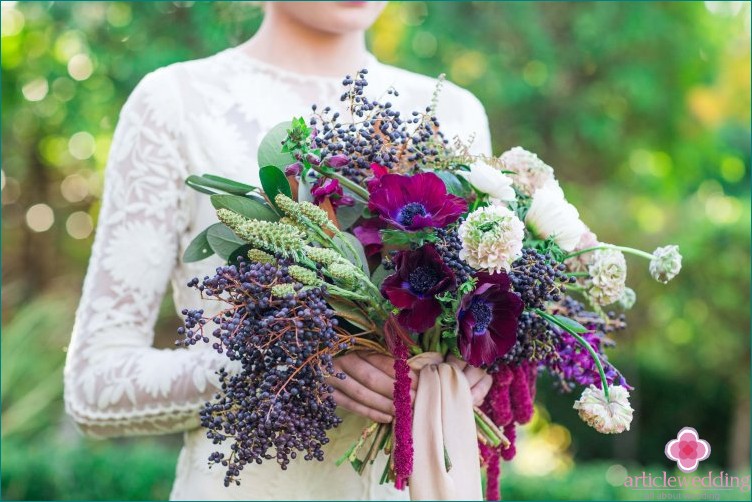 Style wedding bouquet «botanic»
Another modern trend of 2020 has become the bride's fashionable bouquets in the botanical style. They also observe the monochrome colors, which gives a unique tone to the whole image. You can make such a bouquet from a variety of plants. The main rule is more greens. Bouquets in this style look truly fresh, modern and very impressive..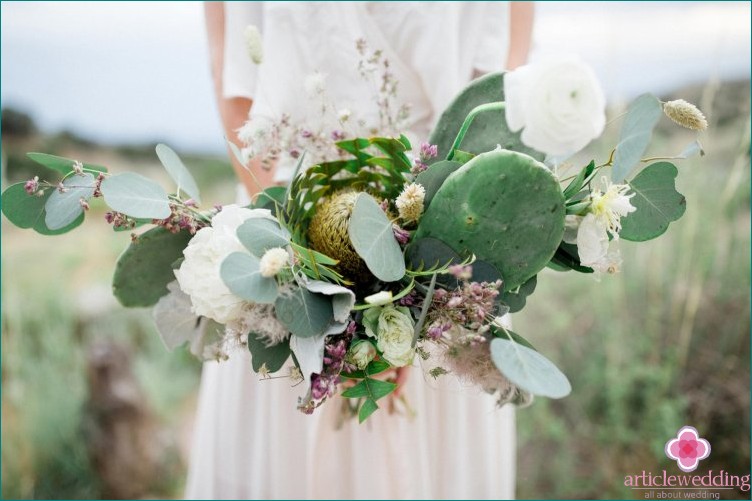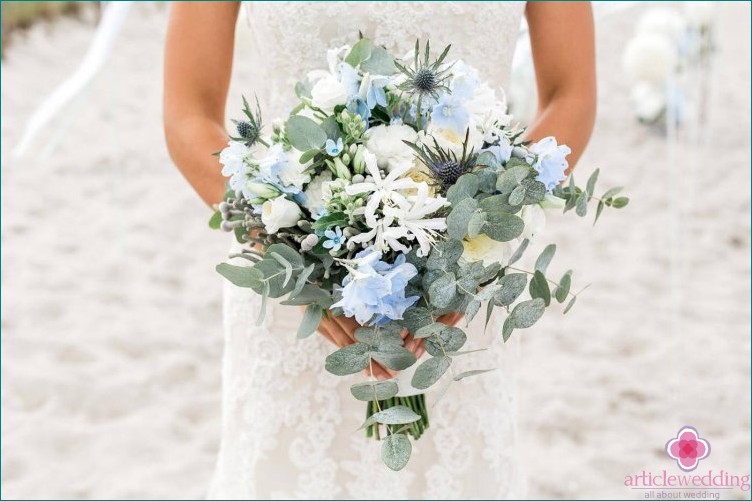 Style wedding bouquet «minimalism»
The minimalism style that is popular today has also influenced wedding fashion. The bride's bouquet of 2020 in a minimalist style, although simple, but harmonious and stylish. Taboo - flashy colors and intricate details. The composition should be elegant and sophisticated. Because the bride's delicate bouquet of white or cream flowers is just in trend!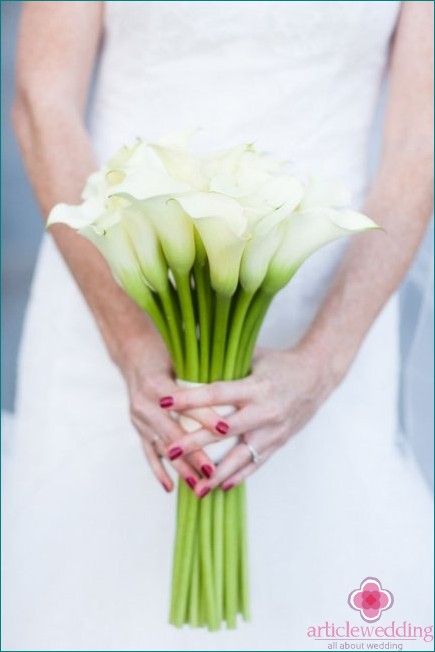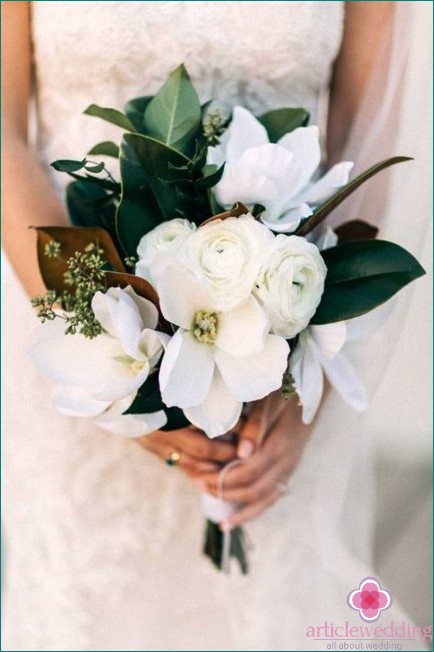 Wedding bouquets 2020: fashion trends for different seasons
Seasonality plays a big role in choosing a wedding bouquet. In the midst of the flower season, you can choose absolutely any bouquet. However, there are flowers that cannot be found at a certain time of the year. Fortunately, it's easy now to find a great alternative to your favorite plant..
Winter bouquets
In winter, the number of available plants is much lower than in summer. Therefore, many brides are lost when choosing bouquets. The main rule of composition is not to use only white color, otherwise you will merge with the surrounding nature. Add bright amaranths or brunia to the bouquet, dilute them with greens - and you will get an excellent 2020 winter bride's bouquet. Use bright colors and show your imagination.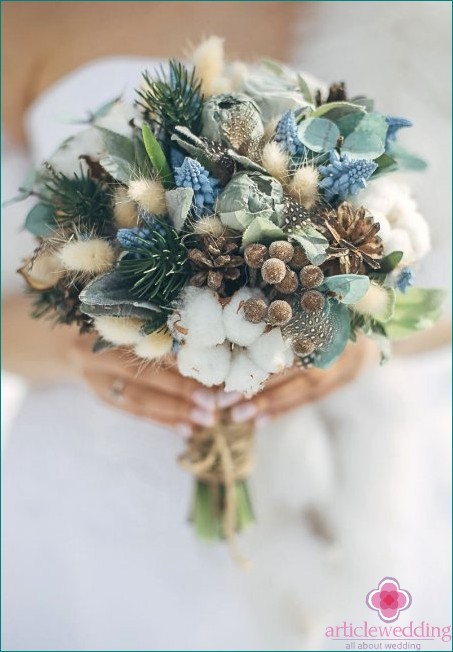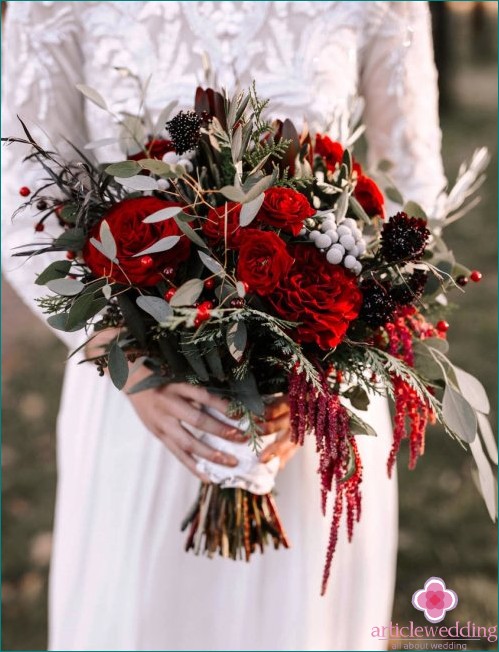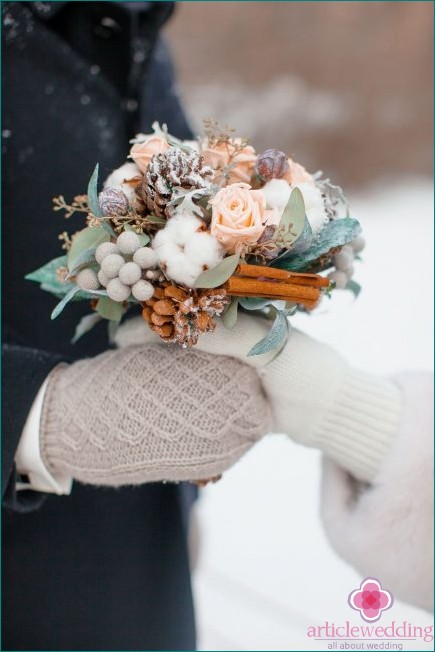 Spring bouquets
Spring is the most romantic time of the year. The bride's bouquet of 2020 should reflect this mood and give the image even more tenderness and grace. Therefore, you can add light ranunculi, peonies or tulips to the composition, which will add a spring atmosphere to your wedding look.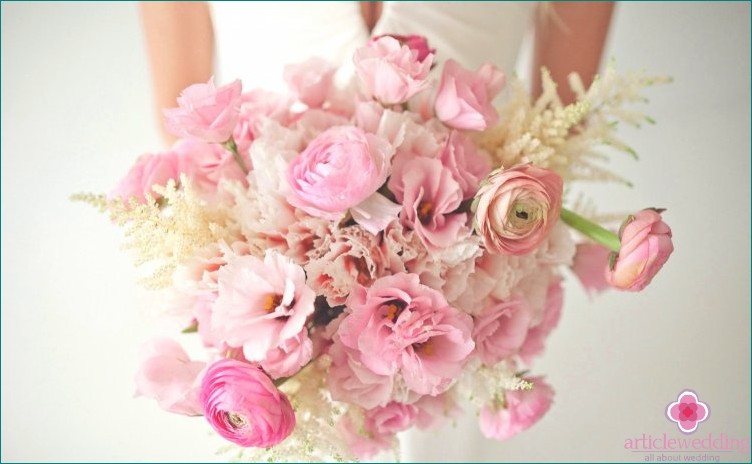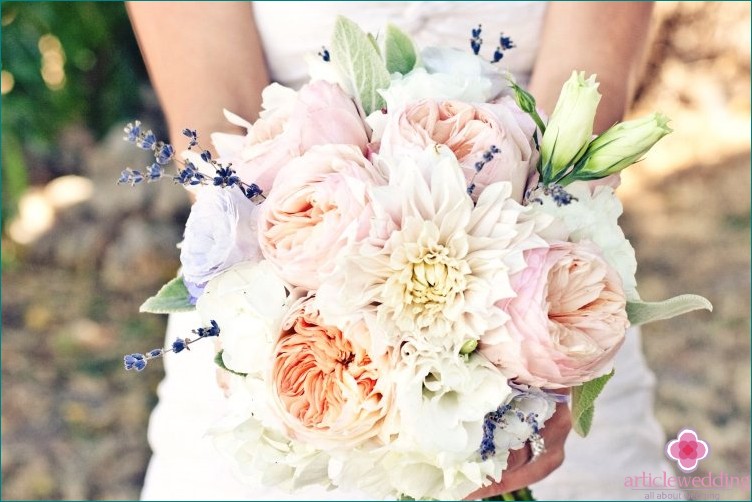 Summer bouquets
Summer weddings are very rich in a choice of bouquets that convey the atmosphere of this warm and bright season. To create a bouquet, you can use both light and gentle tones, as well as brighter and bolder shades. An unusual find for you will be a bouquet of wildflowers that looks stylish and unique..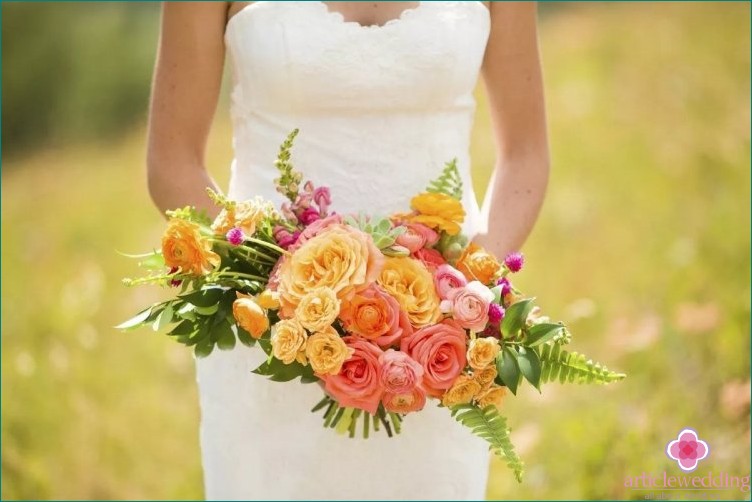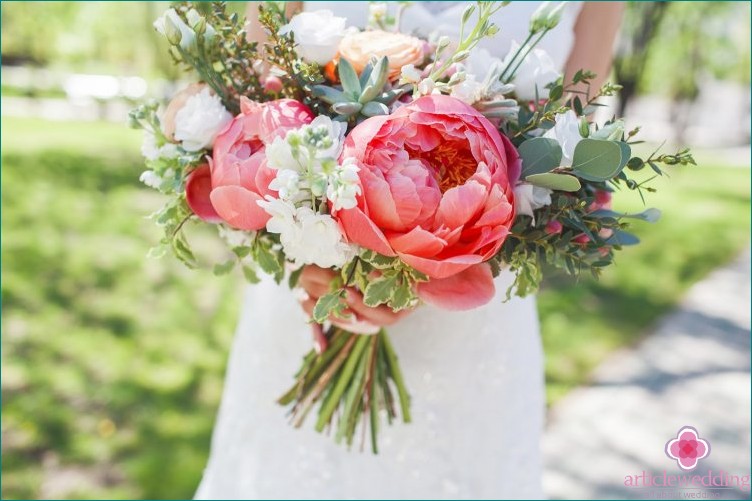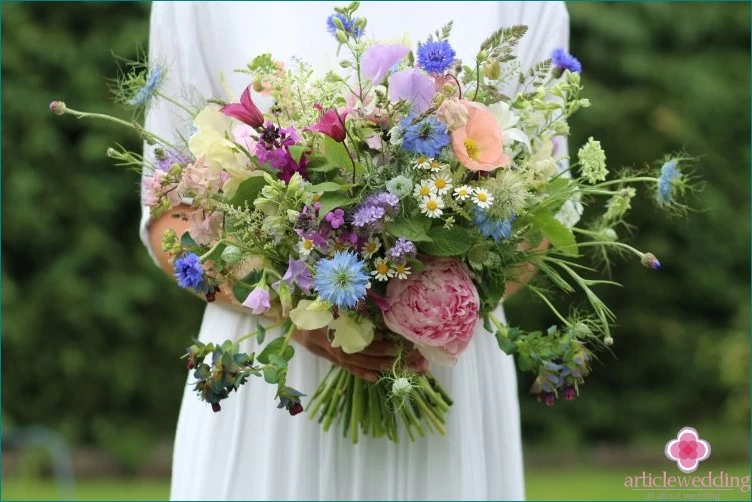 Autumn bouquets
Bright and colorful bouquets in burgundy and orange tones perfectly fit into the atmosphere of an autumn wedding. Freely combining bright colors, you get your perfect bouquet. To do this, you can use a variety of plants, ranging from roses and chrysanthemums to autumn asters and callas.
The wedding portal told you about the main trends of this season and showed that nothing will decorate your image better than your own personality and creativity. Indeed, modern bouquets more and more resemble real works of art, such as magical wedding bouquets in blue. Because you are not afraid to deviate from the standards and create the wedding of your dreams!