Contents
---
---
The rustic or country style will perfectly fit into the wedding of connoisseurs of everything beautiful and natural. Wooden interior details, antique decorations and pale light tones - all this distinguishes the country style from other styles. This design is suitable for creative people with a wide and open soul, who love natural beauty and appreciate restraint and order. If you like coziness and warmth, then this style is perfect for your wedding.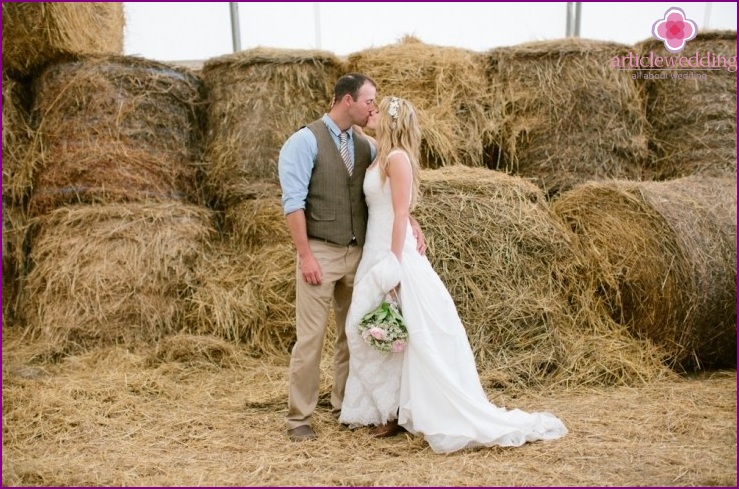 Country Style Wedding Decor
Since your wedding will be done in a rustic style, you should maximize the image to the natural beauty. Best done outdoor wedding. You can build a beautiful arch of fresh flowers, near which there will be a wedding ceremony. However, if you do not have such an opportunity, you can rent a country house or any wooden room where you can organize a wedding table, as well as a place for dancing.
The presence of dried flowers or straw is welcome, which will add color to your wedding decor. Perhaps the best that is in the style of country is its simplicity and profitability. You do not have to spend a lot of money on the purchase of expensive furniture and accessories. It is enough to put large wooden tables and benches.
The table can be decorated alive flowers, and you can do it yourself. Take a few liter glass jars or other containers and fill them with water. Inside, immerse bouquets of daisies, which you can independently pick in the field. To make your vases look even more attractive, add slices of lemon to the water, which will add lightness and freshness to the image.
Clay plates can be laid out on the table. Materials such as wood, cast iron, and metal also combine well. The site www.articlewedding.com will tell you about how you can make a festive table with your own hands without much time and money..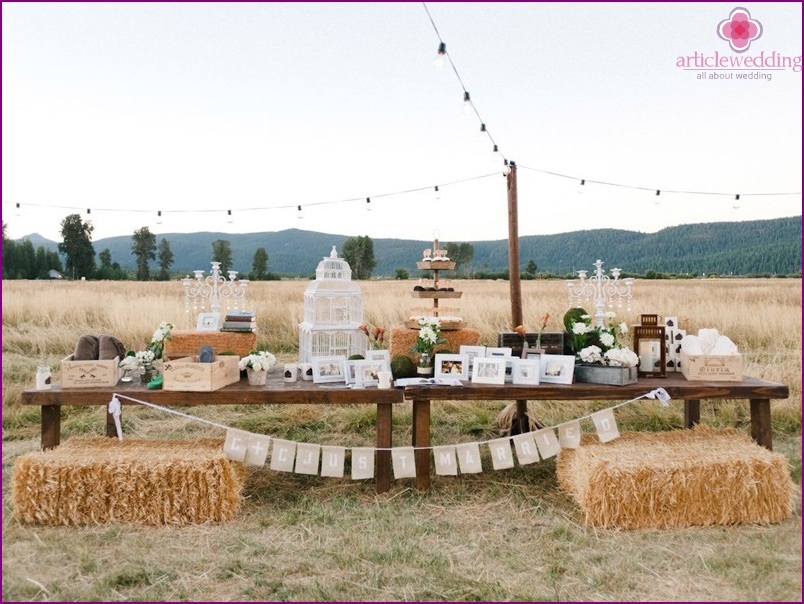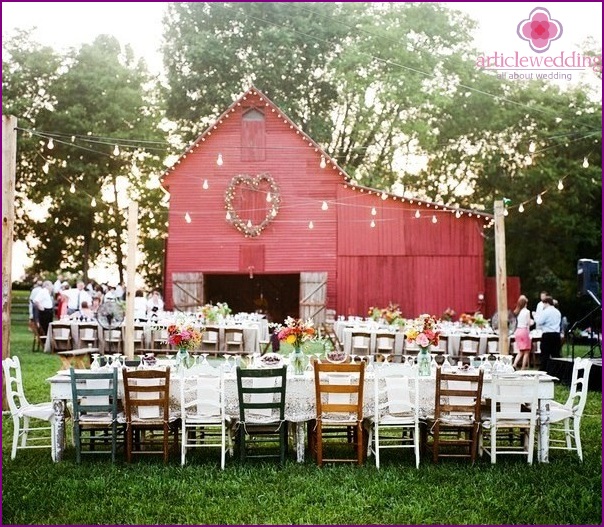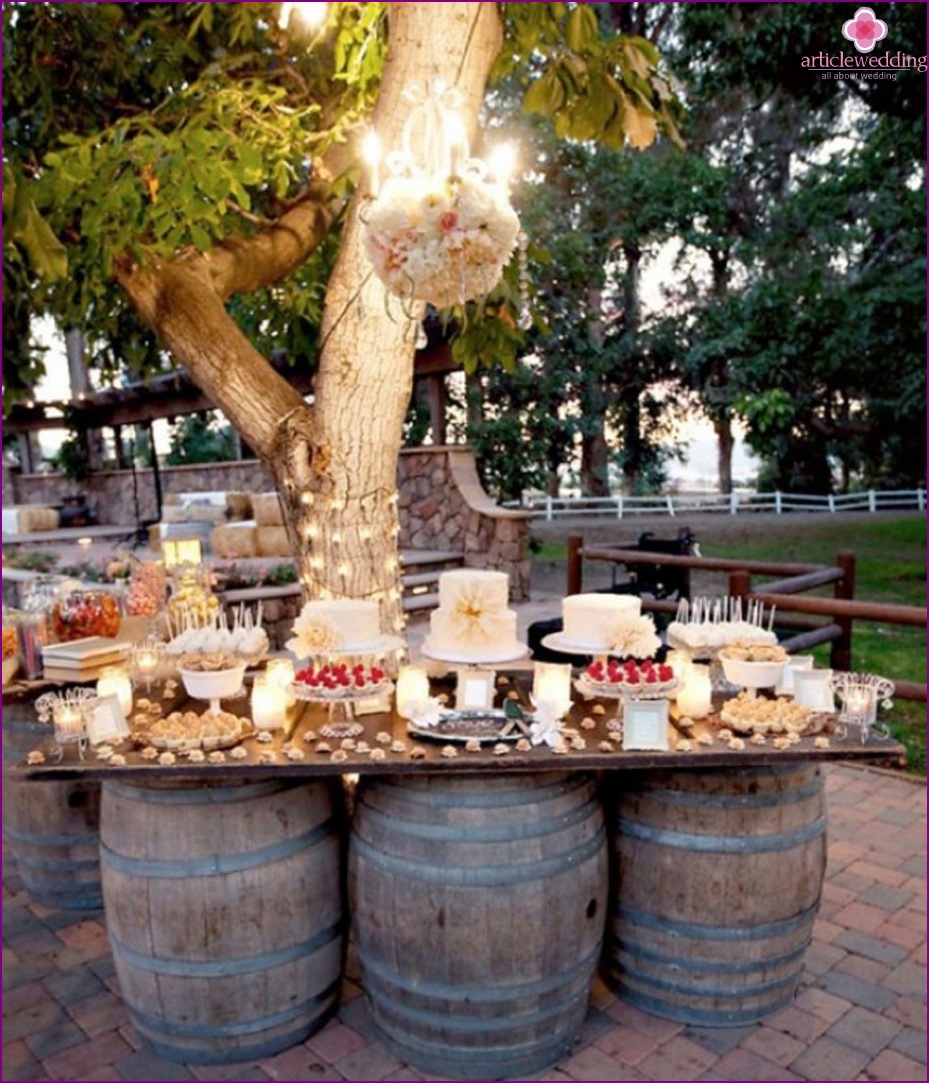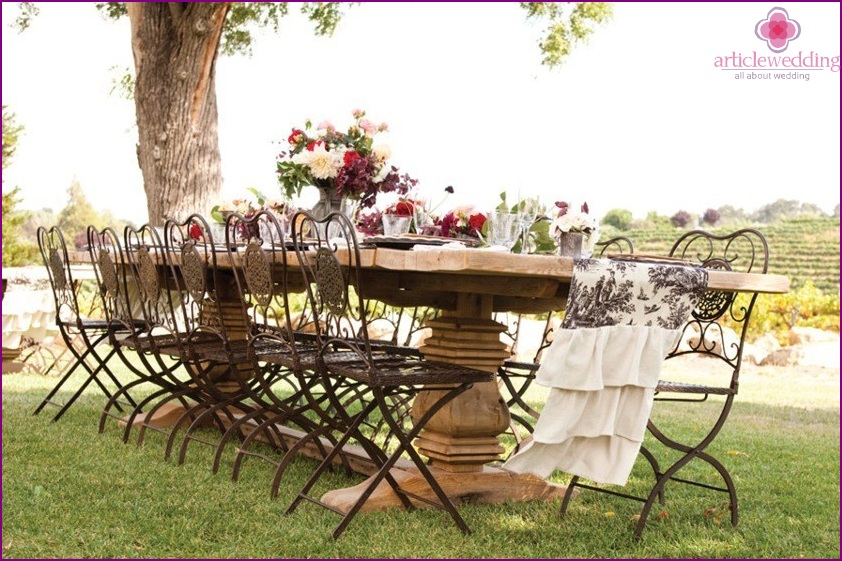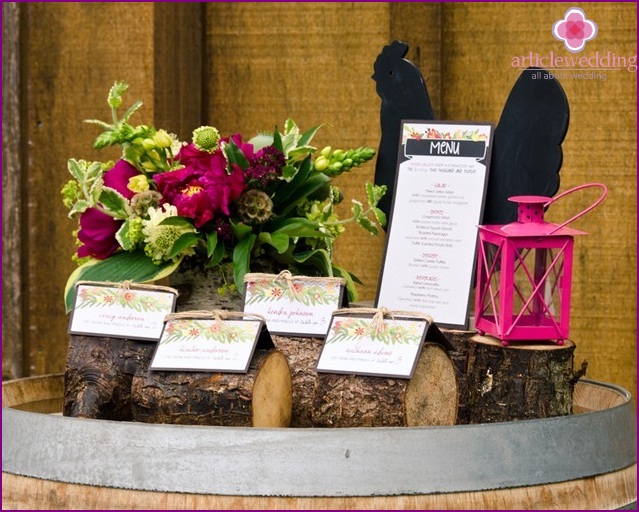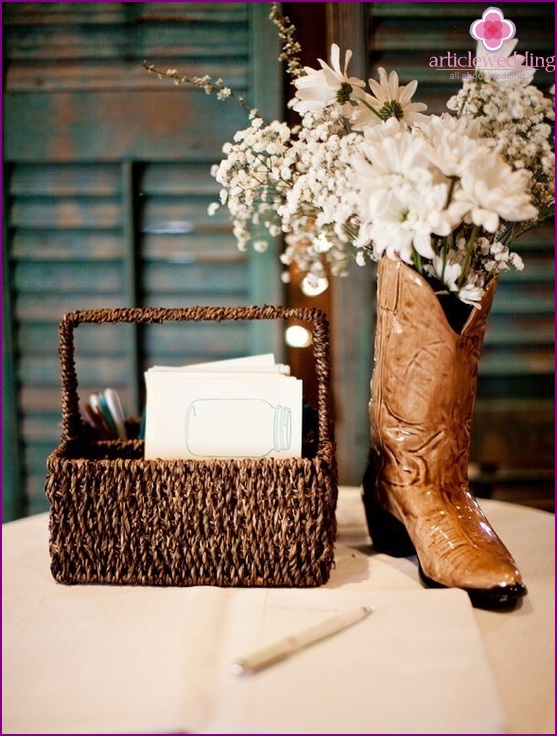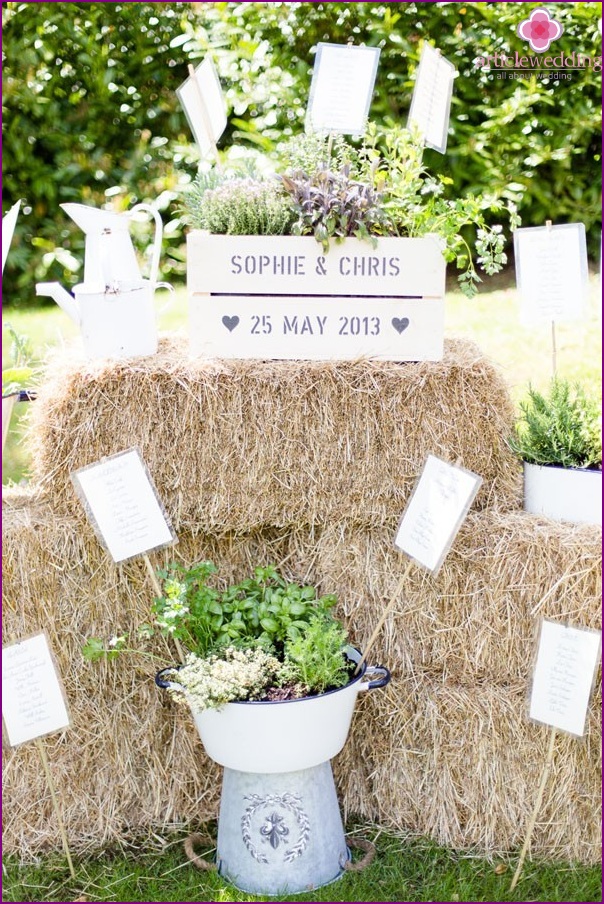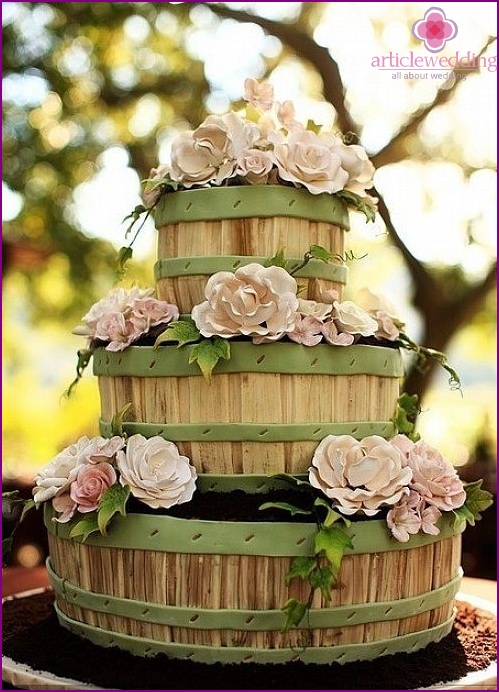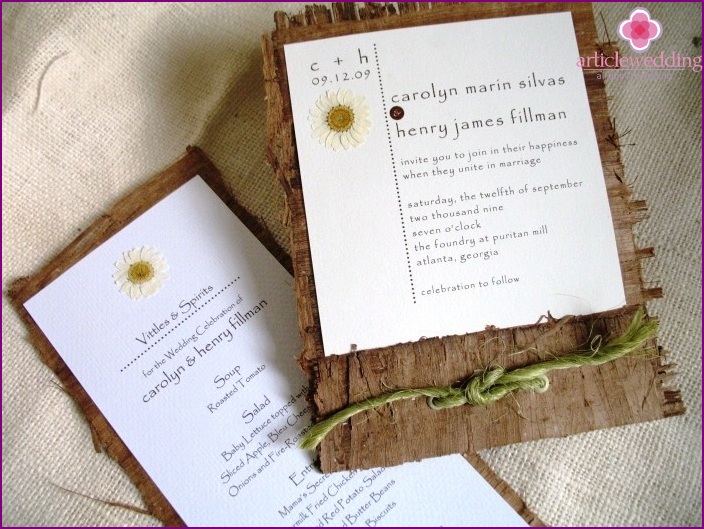 The image of the newlyweds
The image of the bride in country style should be as simple and gentle as possible. It can be a white lace dress decorated with flowers. Also choose dress materials such as cotton and linen to add a touch of natural charm. In order to add a bright accent to the bride's image, use a colorful accessory in the form of a bride's bouquet or hair ornament. Pick up nice, sunny tones such as yellow or orange. You can also dress all guests in white linen costumes so that their image is in harmony with your.
Bridesmaids can have a similar rustic style: dress them in funny boots, and dress up male guests in the guise of farmers. Of course, this is just a stylization. You should not give guests a shovel, just create their bright image with the help of special costumes. The image of the groom can also be simple and stylish: light linen trousers and a shirt are perfect for a celebration.
The portal www.articlewedding.com posted a large number of articles on the topic of how to create vivid images of the newlyweds.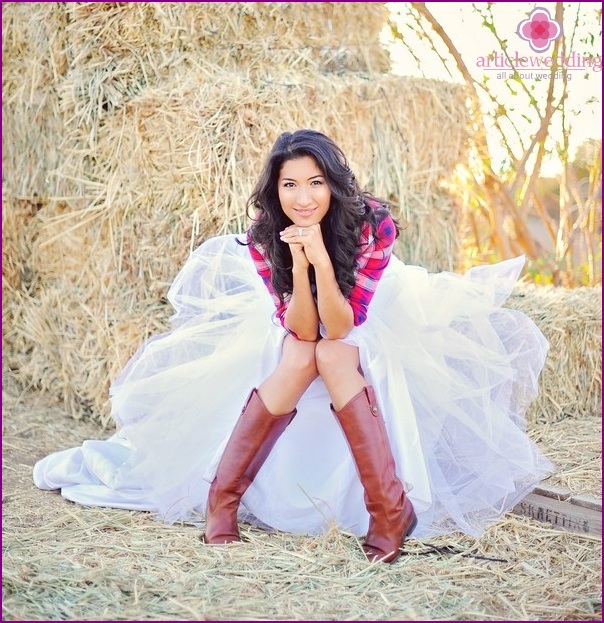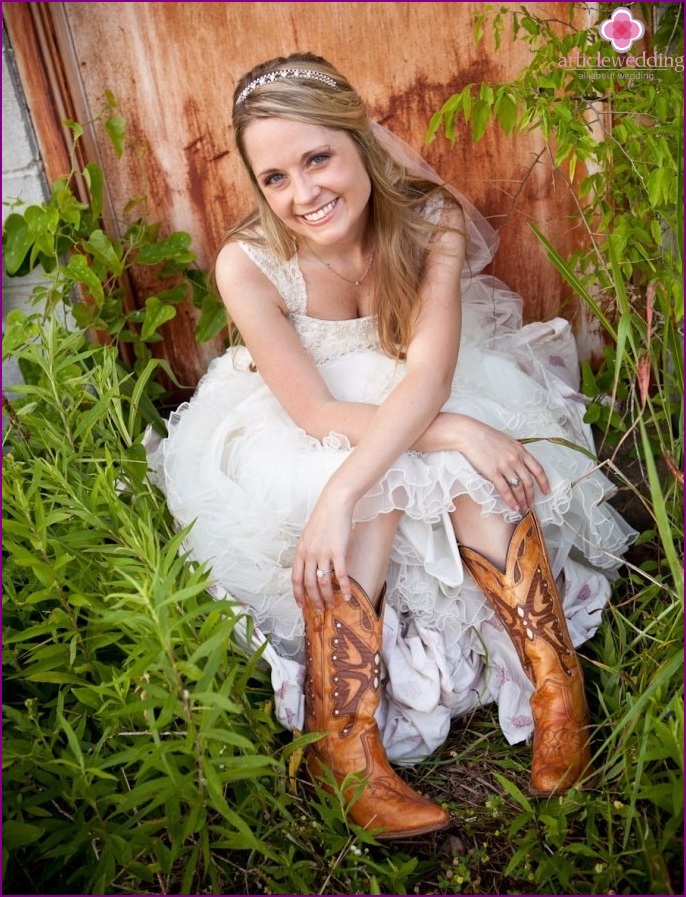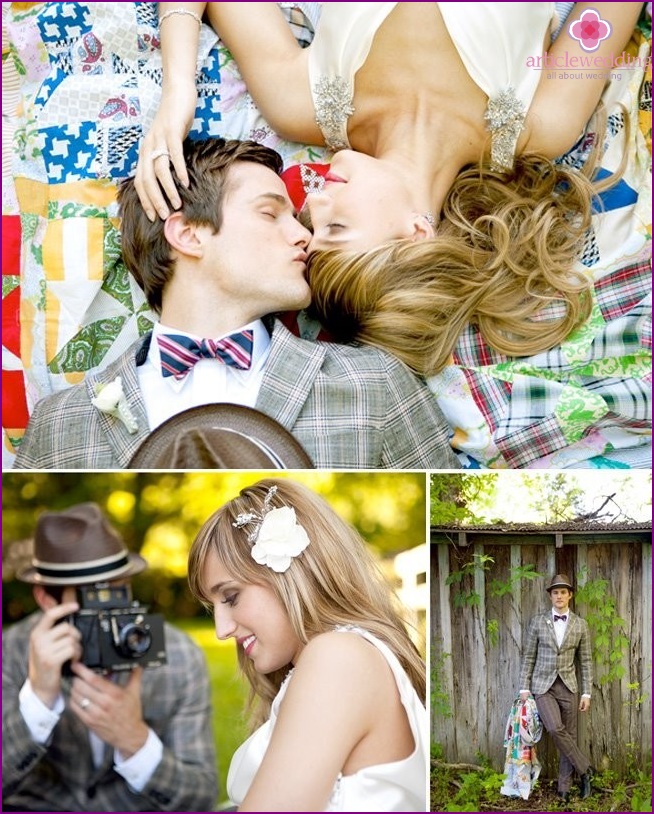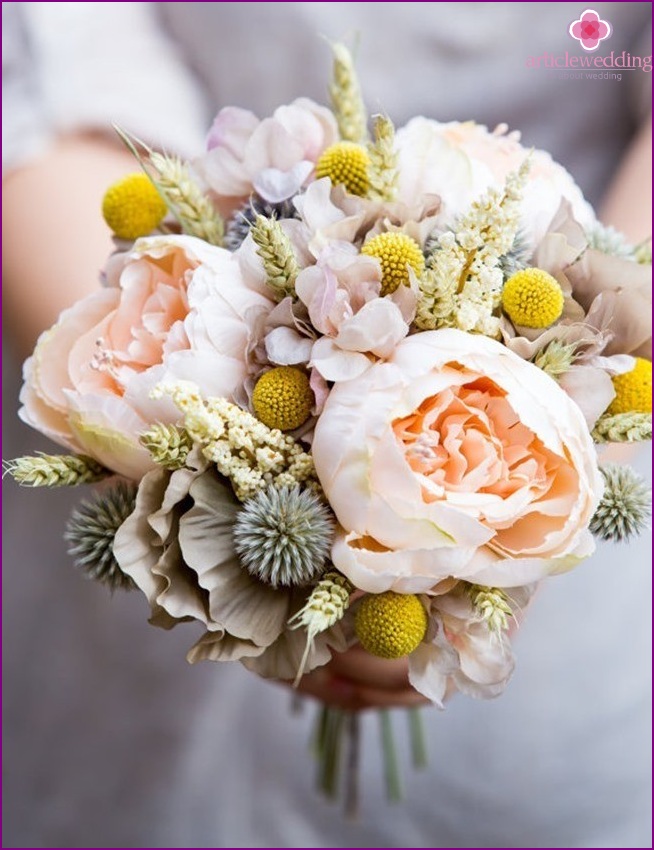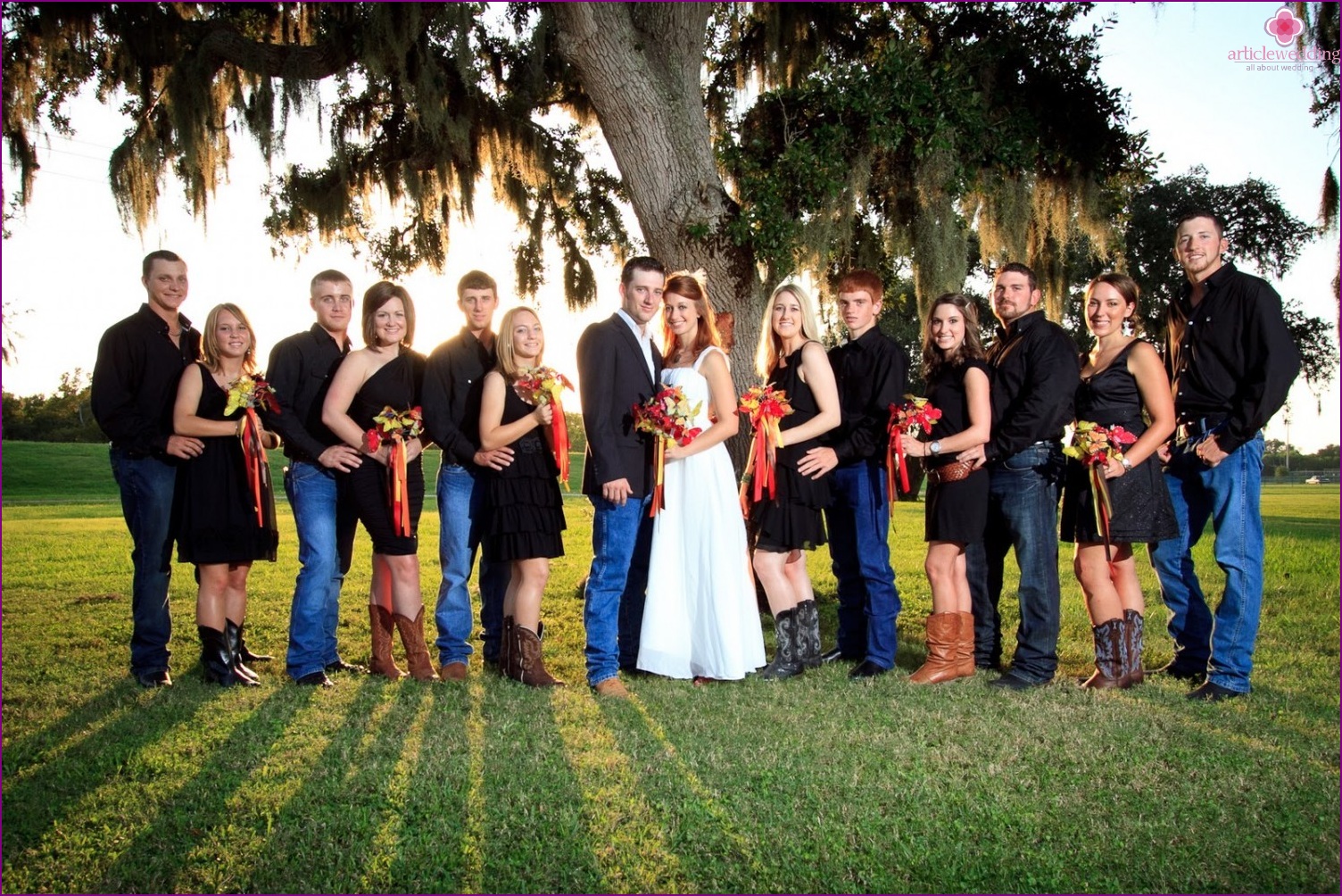 Ideas for a village photo shoot
Country-style photography will be a real adventure, as there are many bold ideas for how to do it. If your wedding is taking place in a village, there will probably be a couple of cows or horses. If you are not afraid of animals, you can safely take pictures next to them. Also, the bride can change her wedding shoes on boots to create a fun and playful look..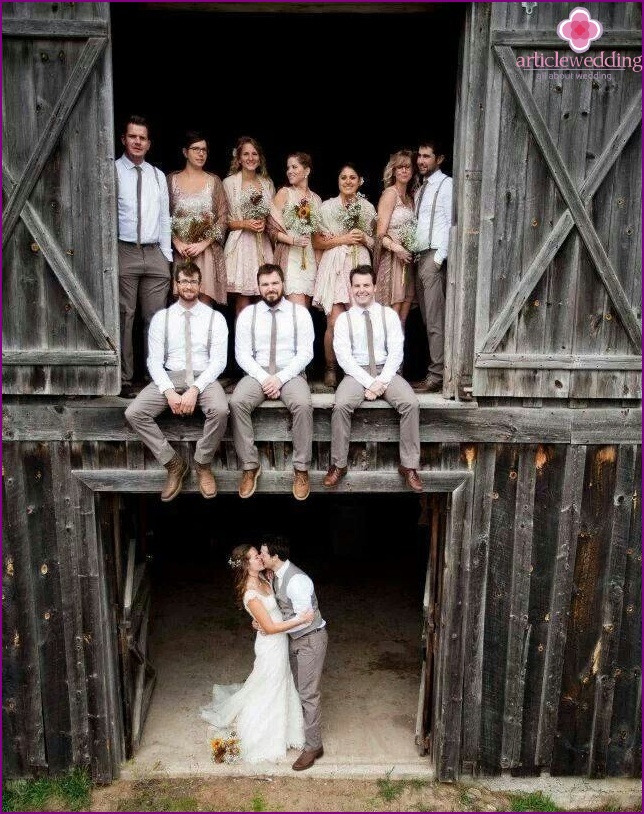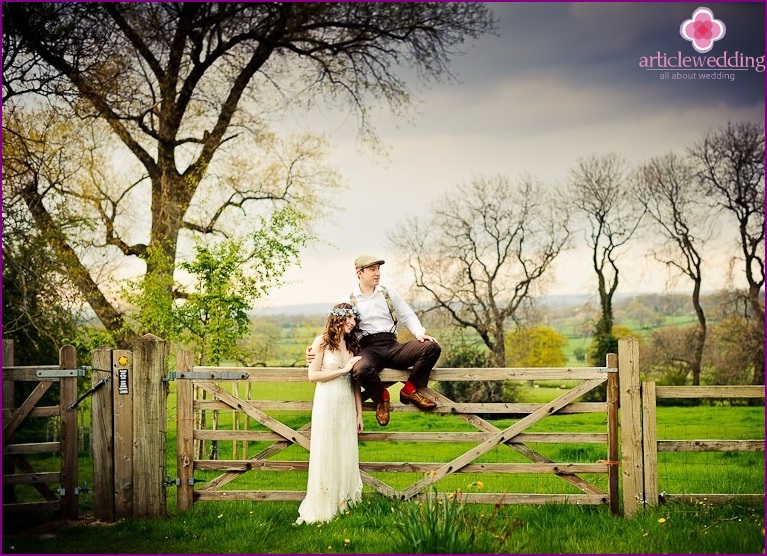 A country-style wedding will give you a lot of emotions, make you and your guests smile and find a lot of positive! Have fun and smile, feel the comfort that country style gives!