Contents
---
---
There are many ideas on how to make a wedding bright and unforgettable, because you probably would like your celebration to be a very memorable event. If all your childhood you dreamed of feeling like a Barbie doll, why don't you realize your idea? It's enough to ask the groom to act as your Ken.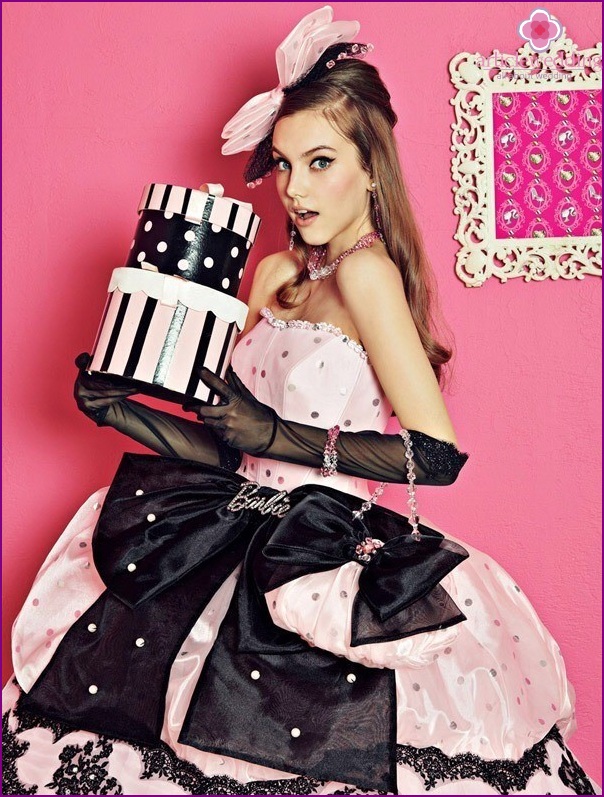 The image of the newlyweds
A slender figure, long legs, a bright appearance, a snow-white smile - this is how Barbie's doll seems to us, an ideal standard of beauty. Of course, it is almost impossible to fully comply with this standard. Hardly a few girls can boast of such a slender waist. However, do not despair, because the image of Barbie is so multifaceted that there will probably be something in it that suits you. When choosing a wedding dress, pay attention to pink tones, puffy skirts and bright corsets embroidered with rhinestones. This image will be the highlight of your wedding.
For a pink dress, you need to pick up charming pink gloves from silk or lace, as well as wedding shoes and a clutch in tone. In the hairstyle, use jewelry, and also try to leave your hair loose. You can create tender curls that will fall from your shoulders.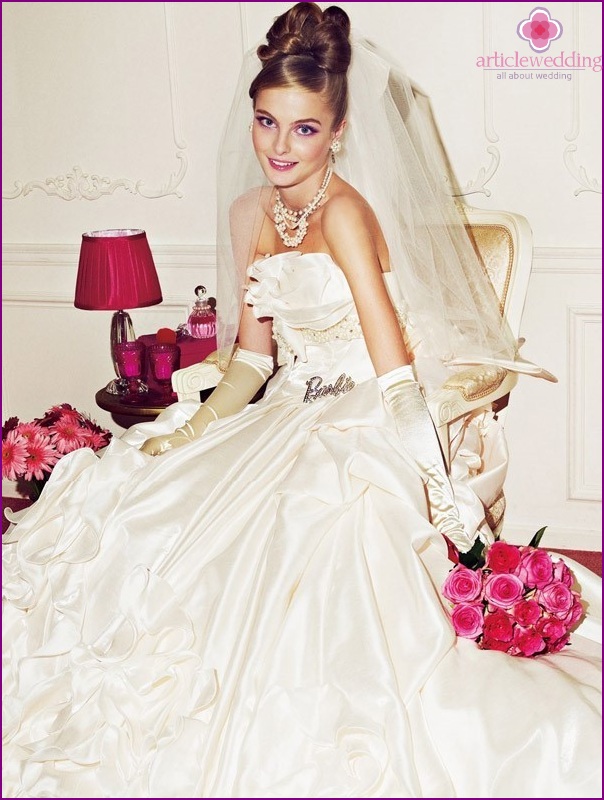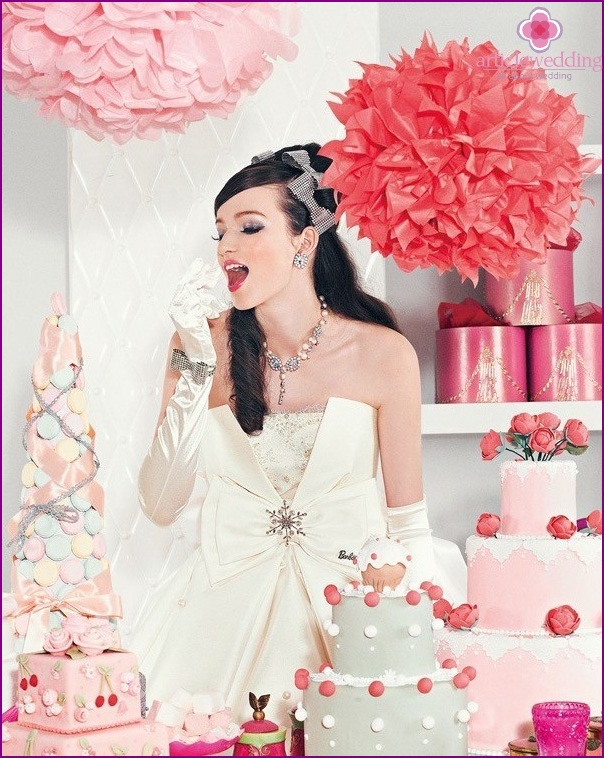 Pay attention to the bridal bouquet. It can be delicate pink flowers combined with white shades. You can also decorate the bouquet with silk ribbons to add even more tenderness to the image..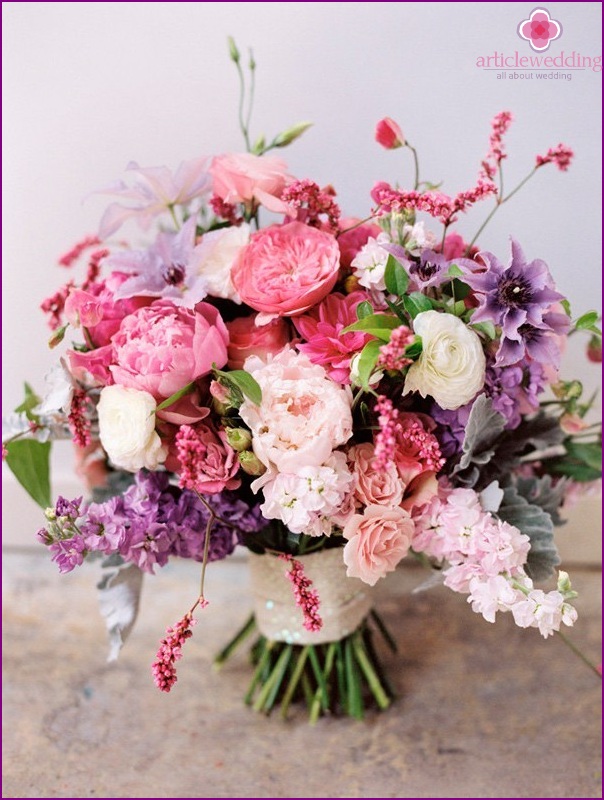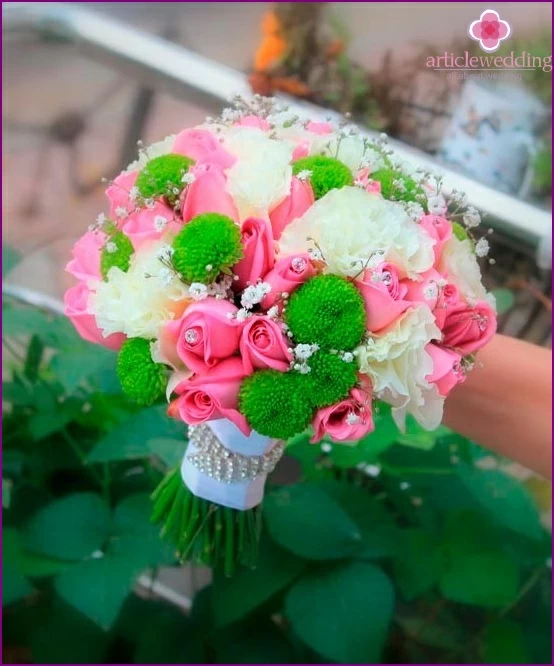 The image of the groom must match the image of Ken. Stylishness, sophistication and creativity are welcome. The image should be moderately brutal and strict: a black jacket, a white shirt. You can find more information about creating images of newlyweds at www.articlewedding.com.
Wedding Hall Decoration and Accessories
Wedding Hall Decoration, as well as the banquet table should be made in pink and white. Barbie style involves a lot of glitter and chic, bright and gentle tones. Arrange bouquets of flowers everywhere in transparent vases. Everywhere use a combination of pink and white, pink and black.
On the table you can arrange portraits of Barbie dolls, as well as sit the dolls themselves along the table. Decorate tables and chair covers with pink transparent fabric. Use hearts, flowers, and bows everywhere that emphasize your choice wedding style.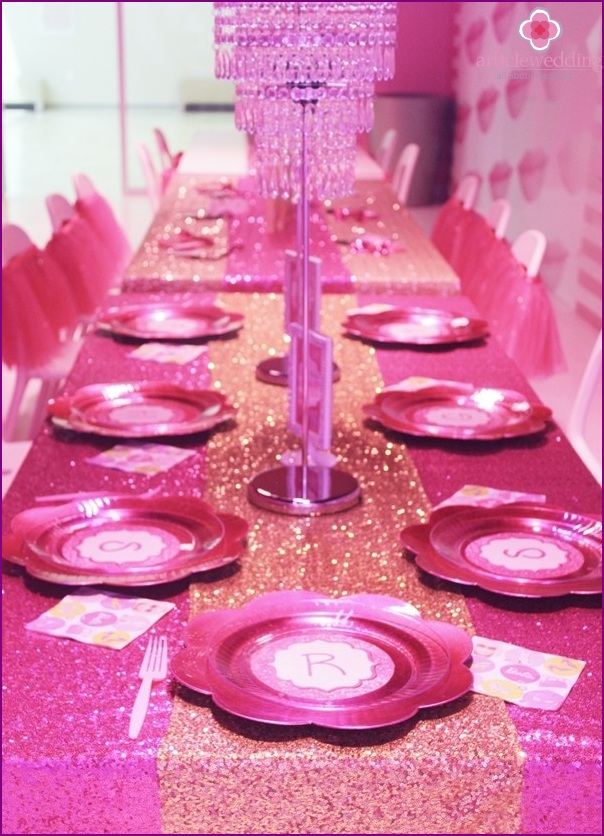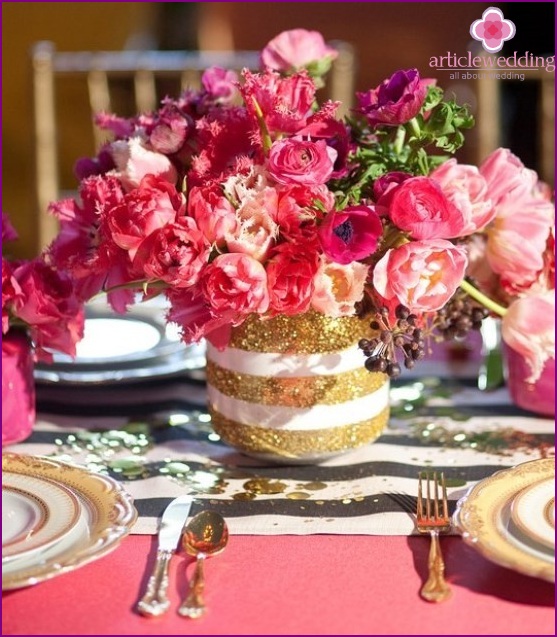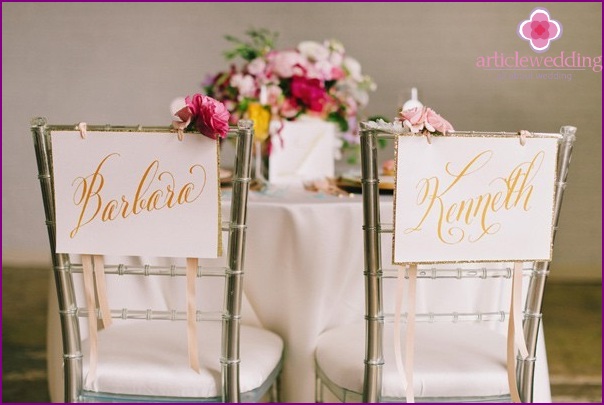 Use pink tones in accessories such as invitations, cards for seating your guests, as well as pillows for rings, bonbonnieres and much more.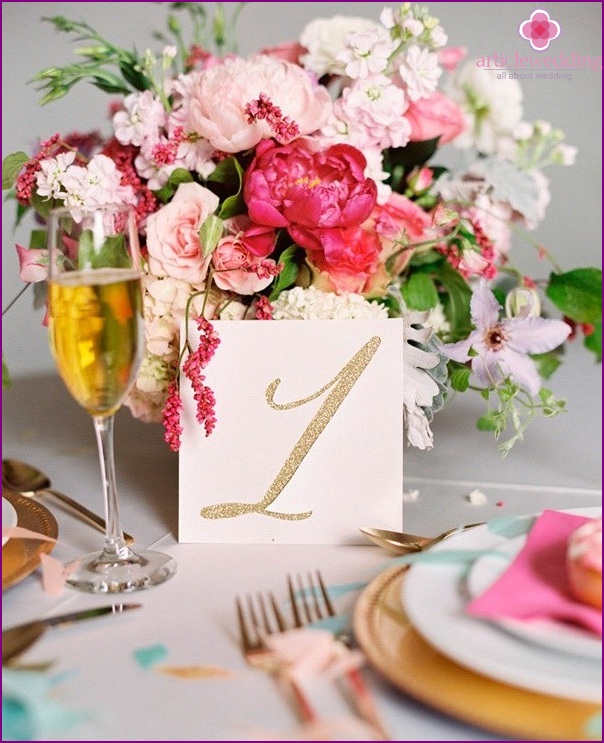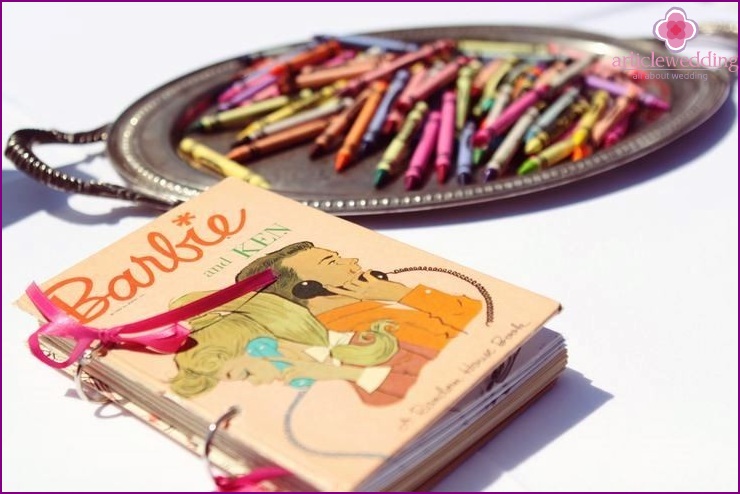 Do not forget about such an important attribute of the celebration as a wedding cake! The cake can be made in the style of Barbie, using for this purpose a real doll, which must be placed in the center of the cake, which will serve as her skirt.
Such an unusual cake will not leave any guest indifferent, everyone will want to try a piece of this magnificent creation. The site www.articlewedding.com advises making several cakes so that every guest gets a tidbit.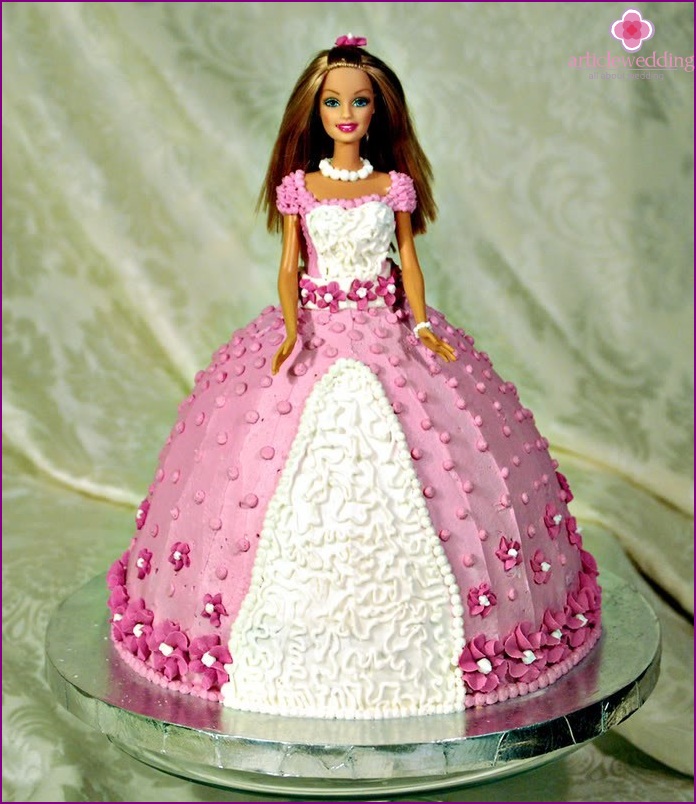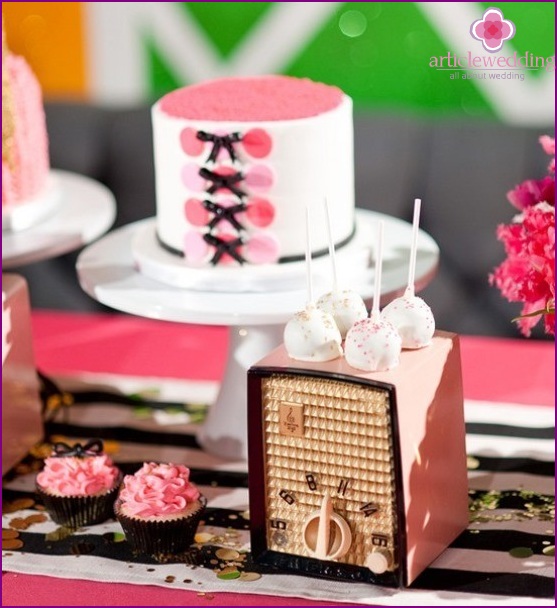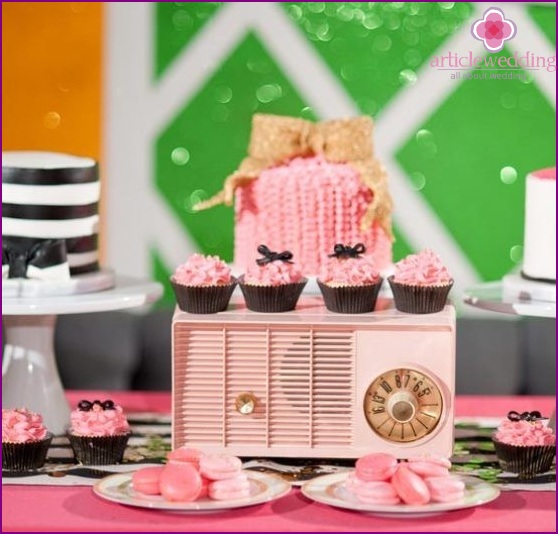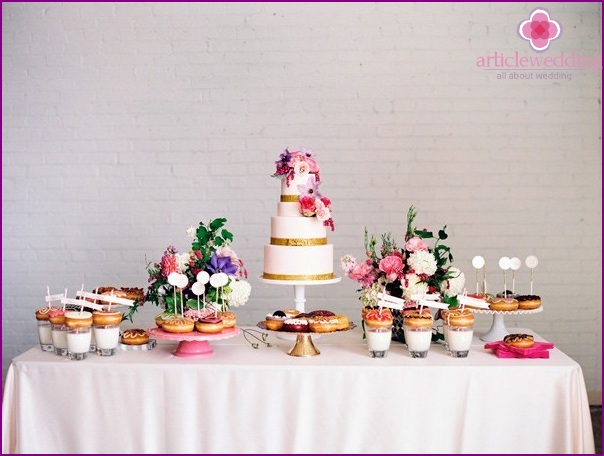 Photography Ideas
In order for Barbie to really remember the wedding, be sure to take a lot of photos! To create a romantic wedding photography You can go to a night park or a city and launch a heart-shaped flashlight with your beloved groom. The flashlight will soar for a long time in the sky, and you can enjoy its beauty, holding each other's hands.
Wedding style determines a lot, but first of all, it sets the mood for your celebration. Even if it is raining outside, the main thing is to have joy and good mood in your heart, because this is the happiest day of your life, your wedding is in your favorite style! Give yourself an unforgettable evening that will take you to childhood memories!