Contents
---
---
Coffee is not only an indispensable morning drink for many, but also a great theme for a wedding. Coffee wedding involves a stylish and restrained color palette, a pleasant aroma of the holiday, the organization of a coffee bar, as well as a variety of opportunities to please guests with gifts without stress on wedding budget.
Coffee wedding is perfect for cozy celebrations with a small number of guests, as well as holidays in the cold season..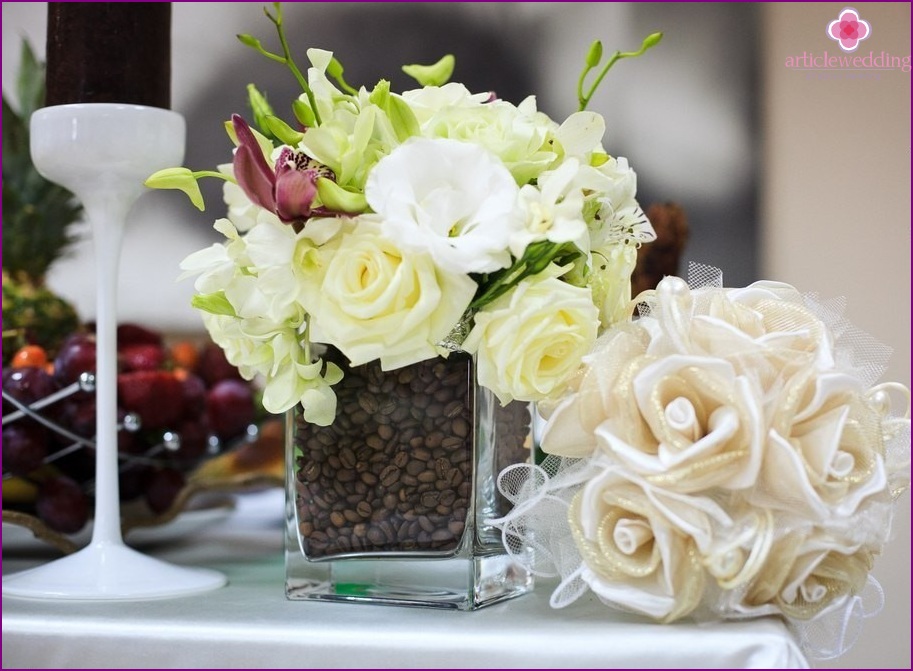 Coffee Wedding Outfits
The basic colors for a coffee wedding can be a brown palette combined with ivory or golden hues. Based on this, choose wedding dresses and accessories.
The bride can choose for herself an elegant ivory or ivory dress. If desired, you can include brown accessories in your wedding look: belt, shoes, handmade earrings, etc. However, the site www.articlewedding.com recalls that if brown-eyed bridesmaids look harmonious, on fair-haired girls with blue or green eyes, such accessories look somewhat exotic.
For the groom, you can choose a classic black or brown suit.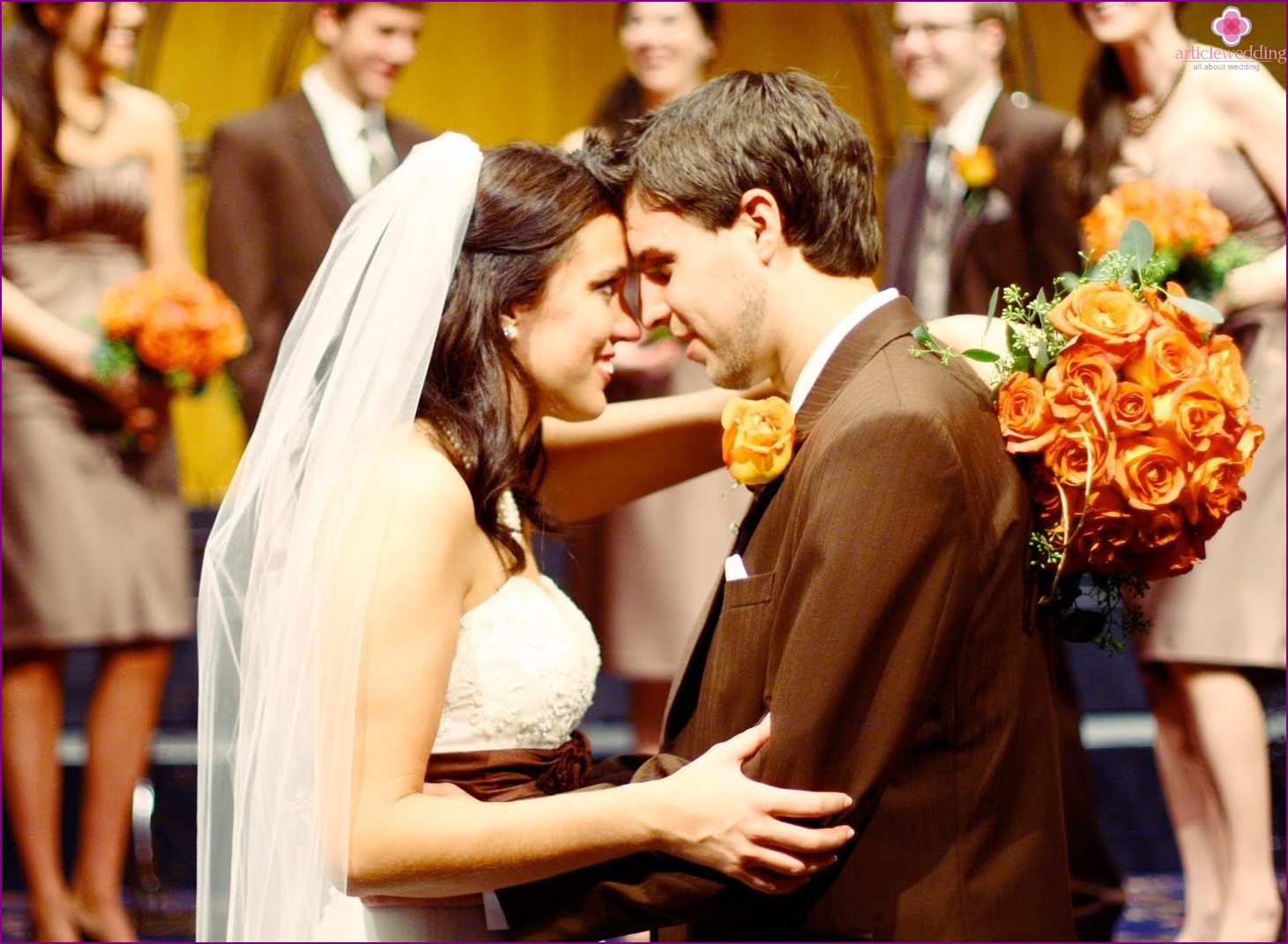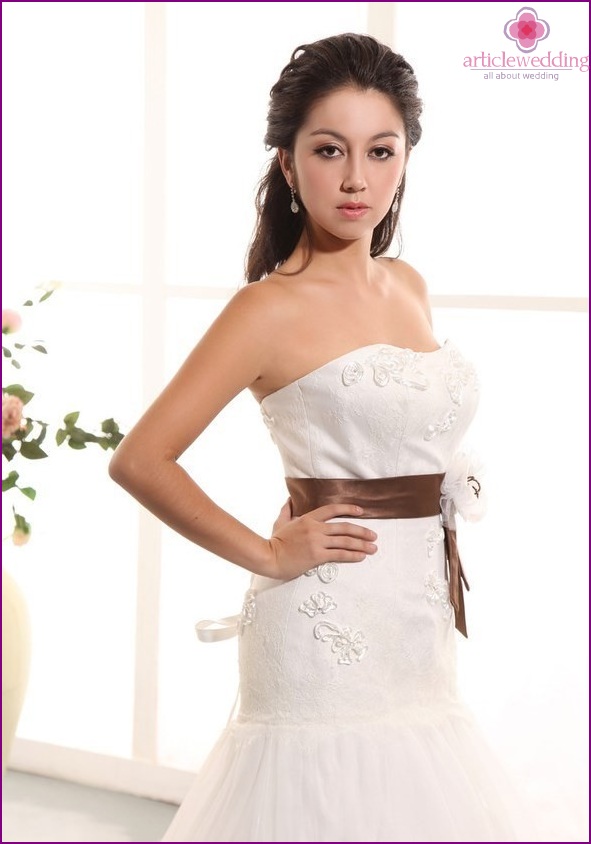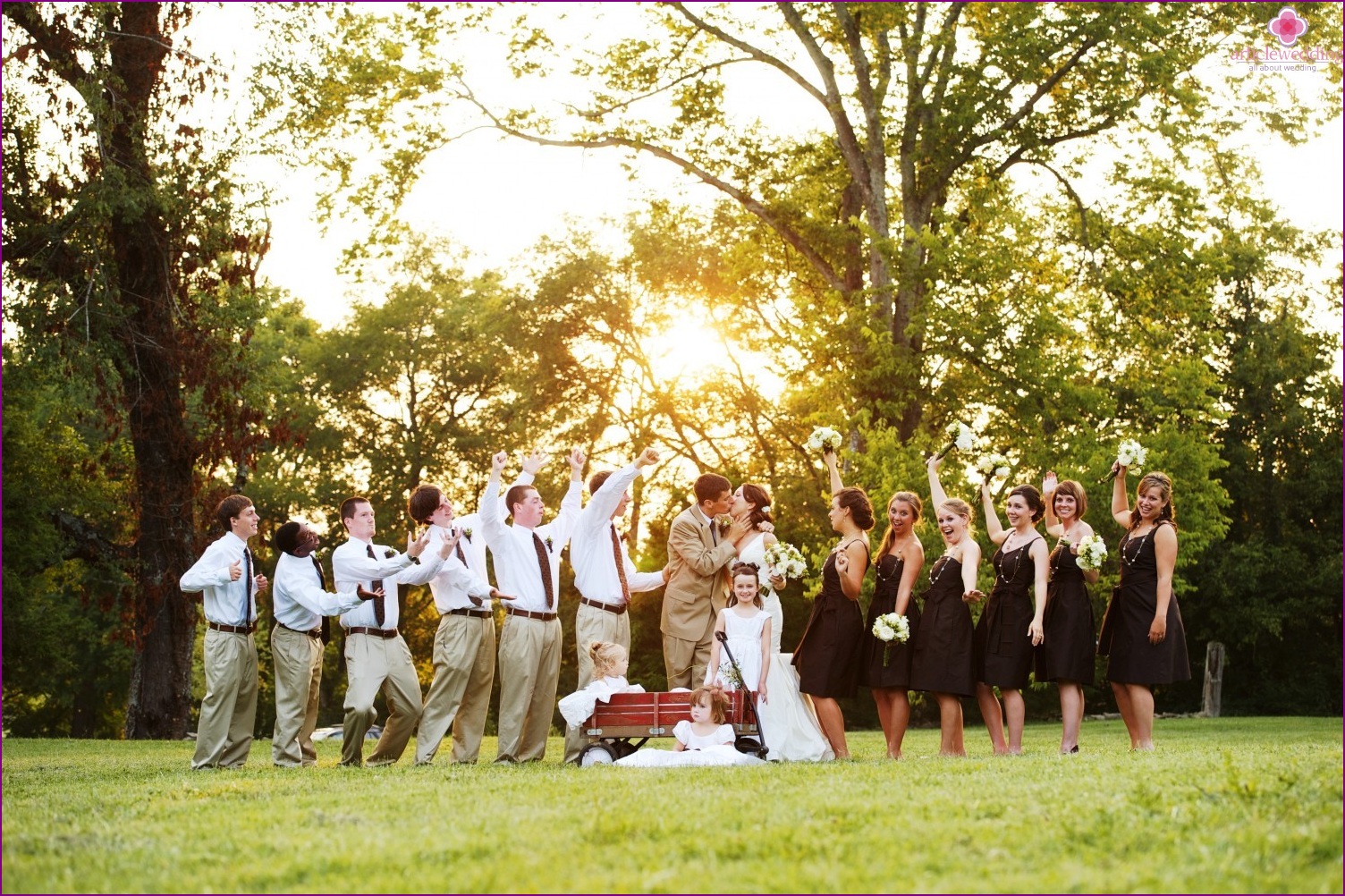 Flowers for the wedding
The bride's bouquet can be composed of coffee-colored roses, combined with greens and buds in pastel shades.
Another idea is to create a bouquet of fabric flowers, brooches and ribbons of the desired shade. You can even add a few coffee beans to the bouquet.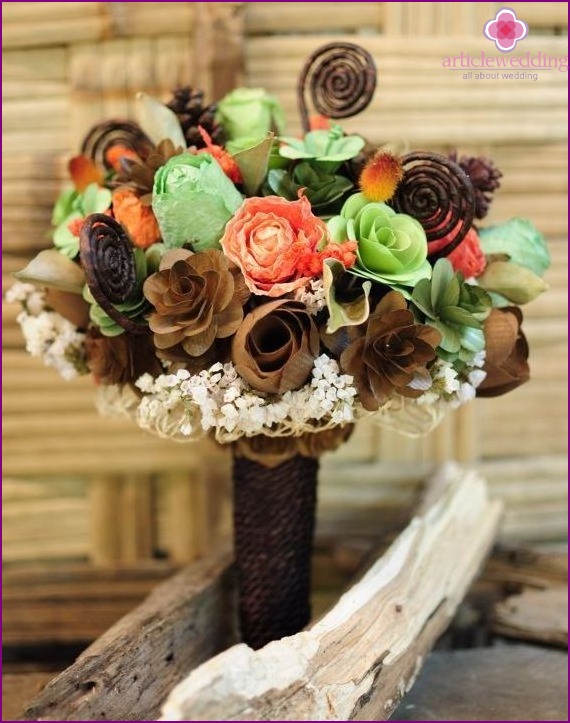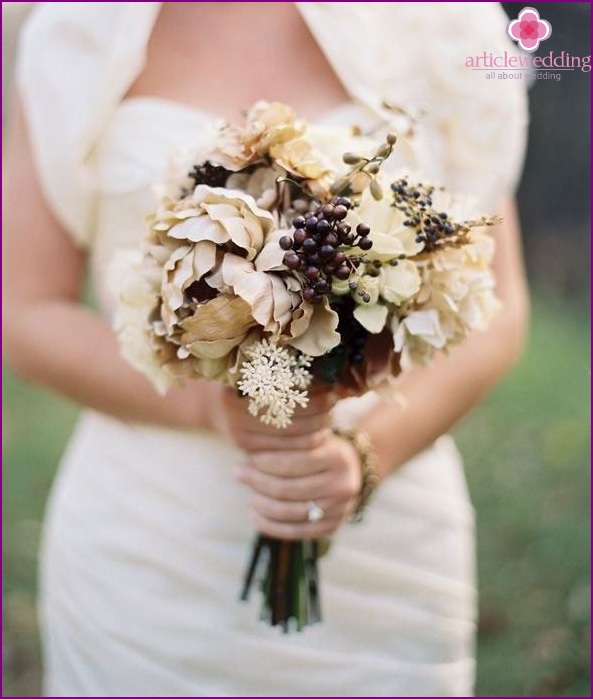 Coffee Wedding Decoration
Imagine you were in a coffee shop in the mid-20th century. Cozy tables, neat armchairs with soft seats, dim lights and pleasant aromas. Here's what a coffee wedding decor should look like. Therefore, a banquet can be organized in an existing coffee shop. However, in this case there may be problems with the menu and capacity (as a rule, coffee houses have a very limited number of seats).
Whatever room you choose, remember the aromas that will create the right atmosphere at the celebration. In addition, the decor should use natural materials: wood, linen, wool, etc., as well as scented candles and real coffee beans, which can be poured into small transparent vases or cup holders, and also used to create decorative trees.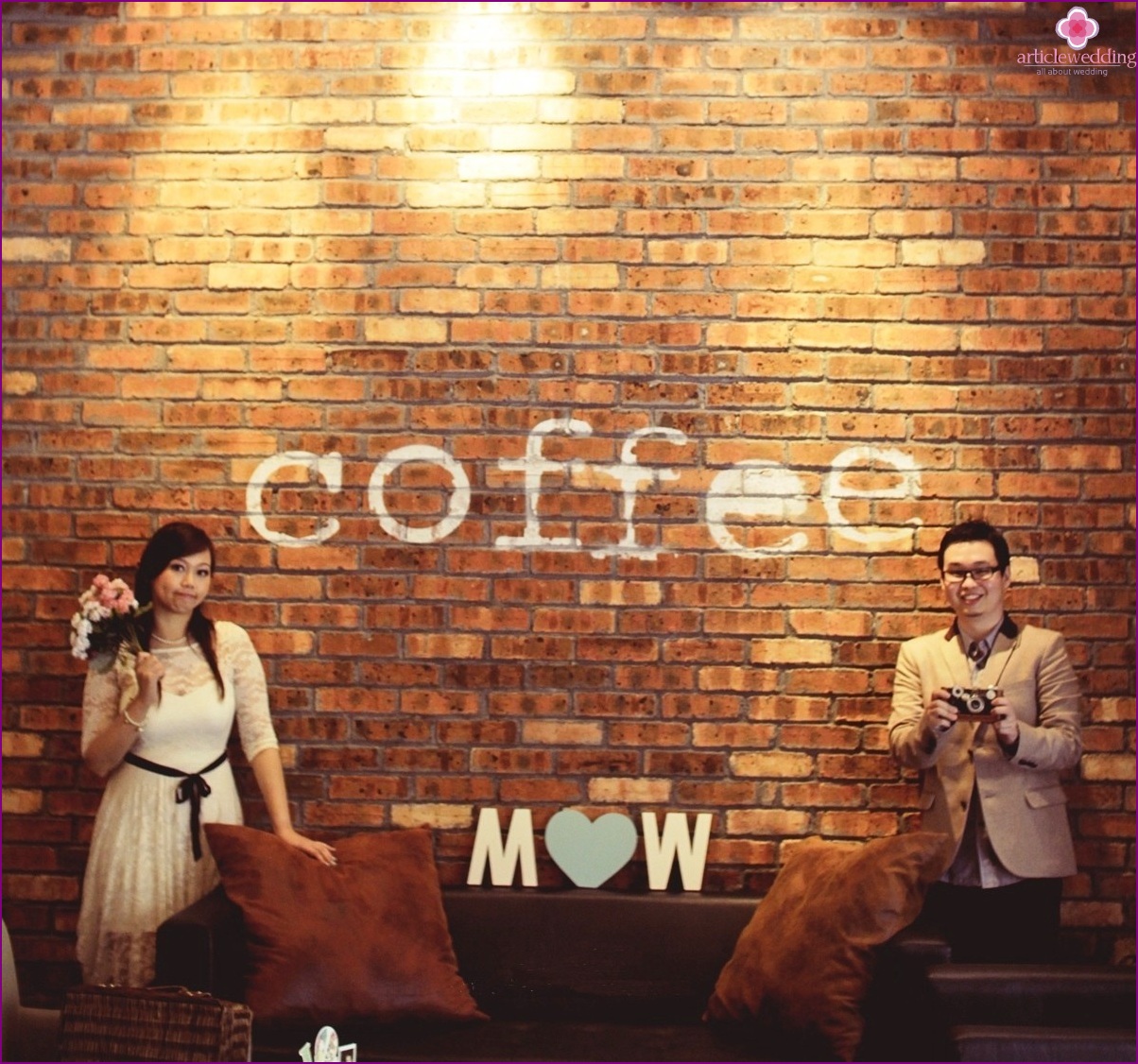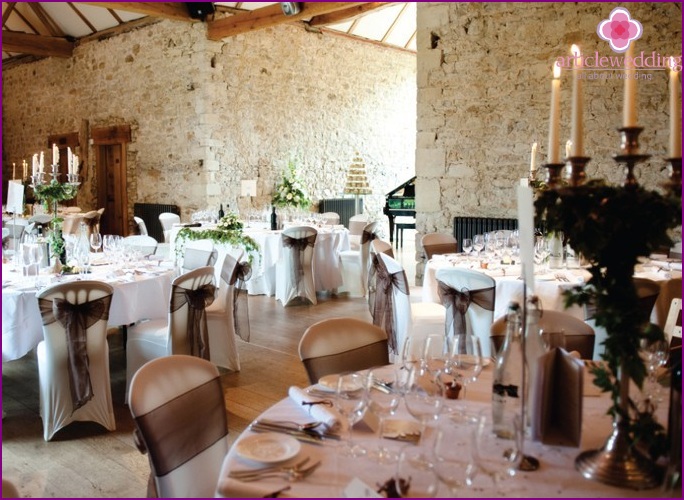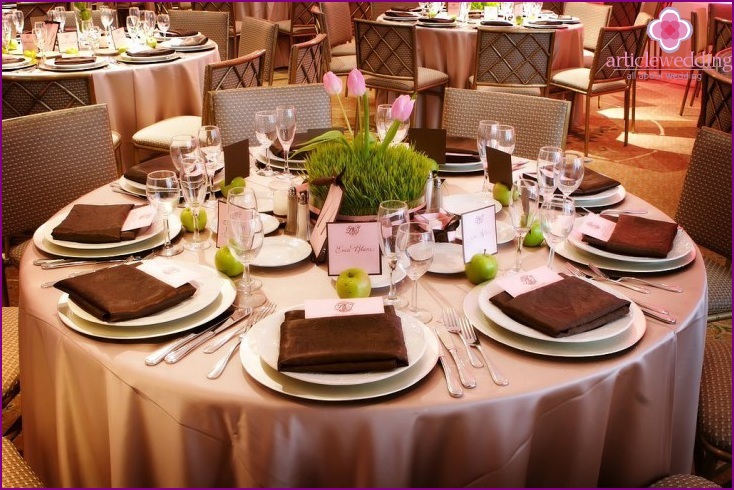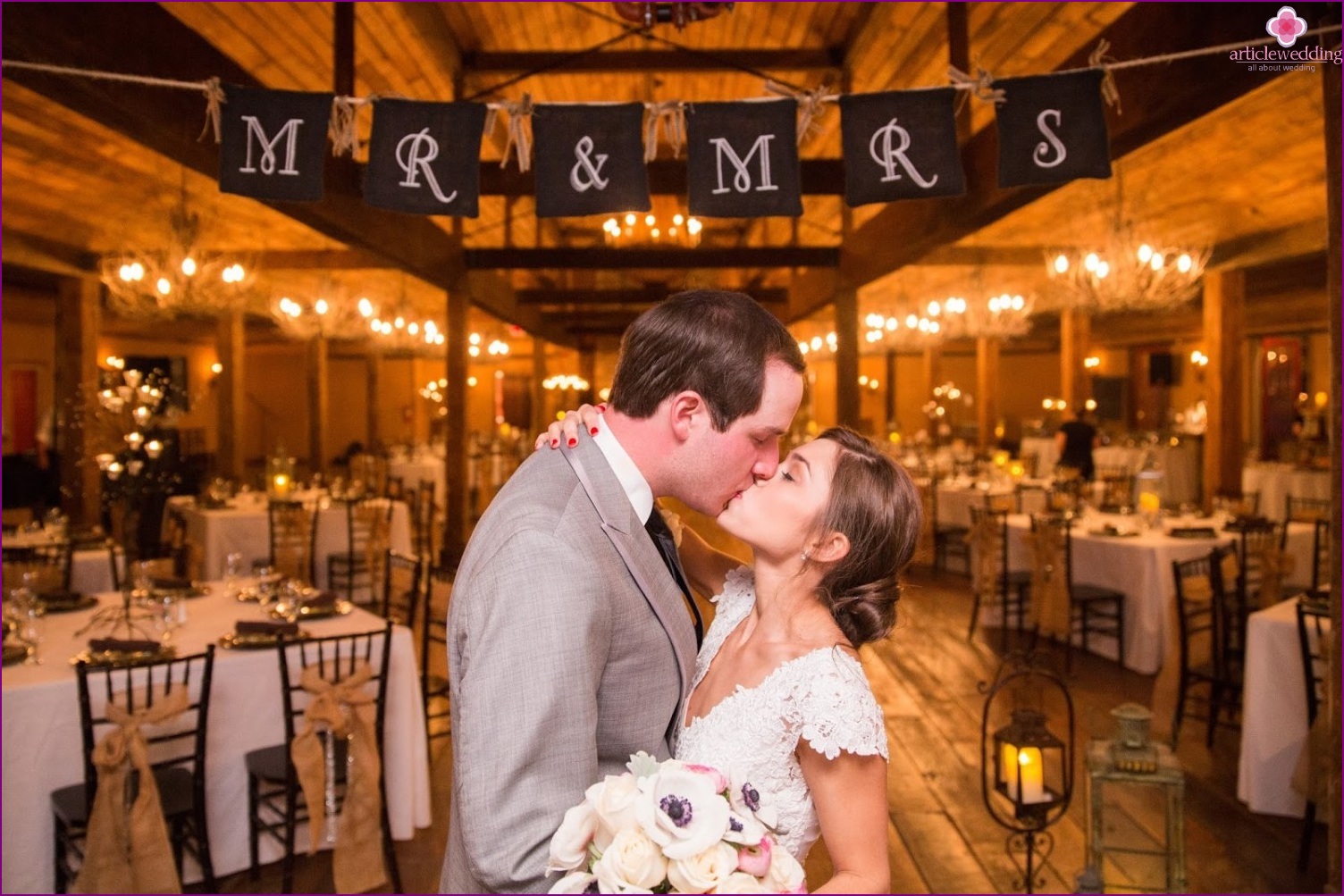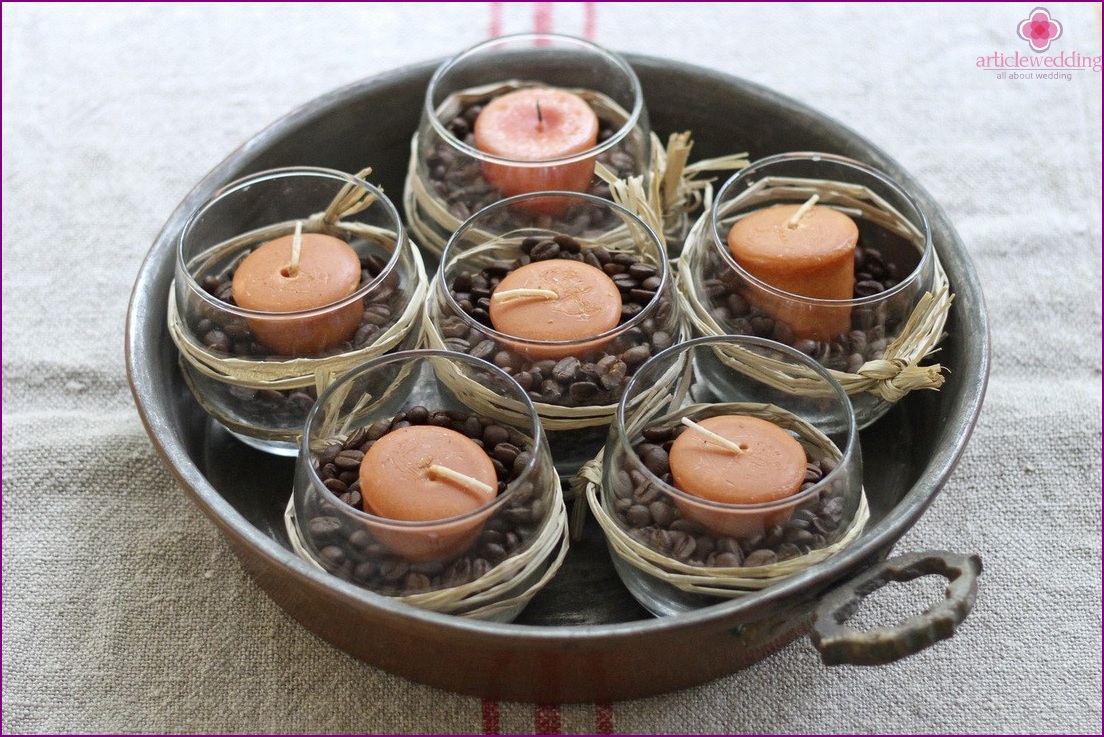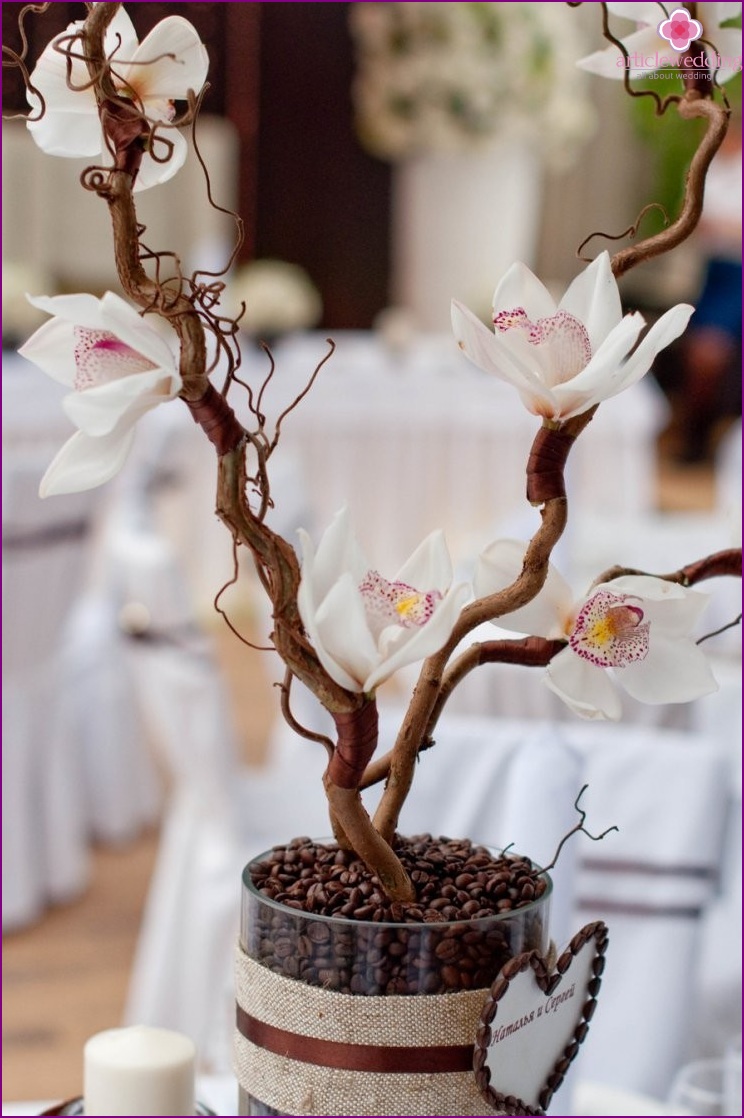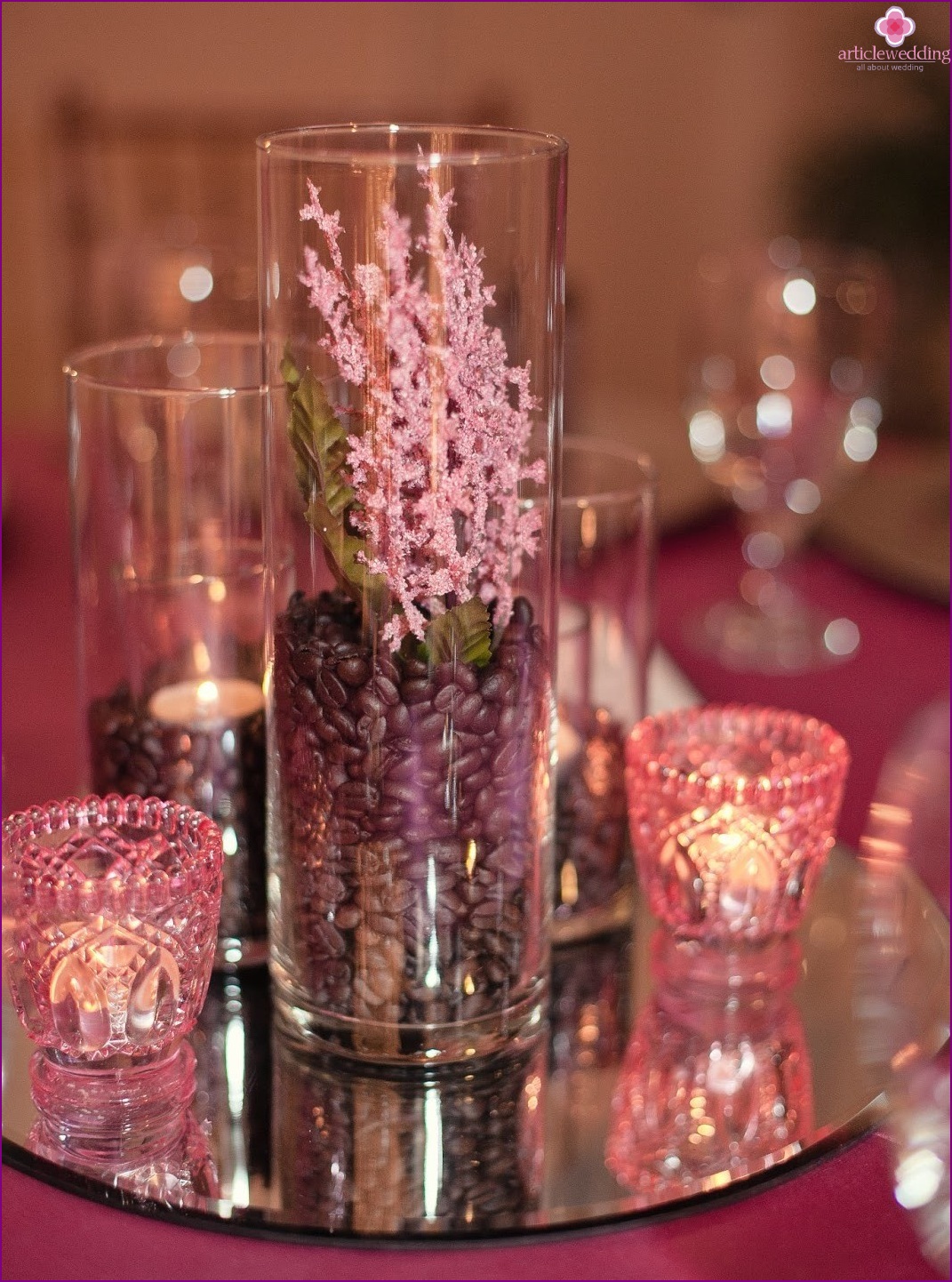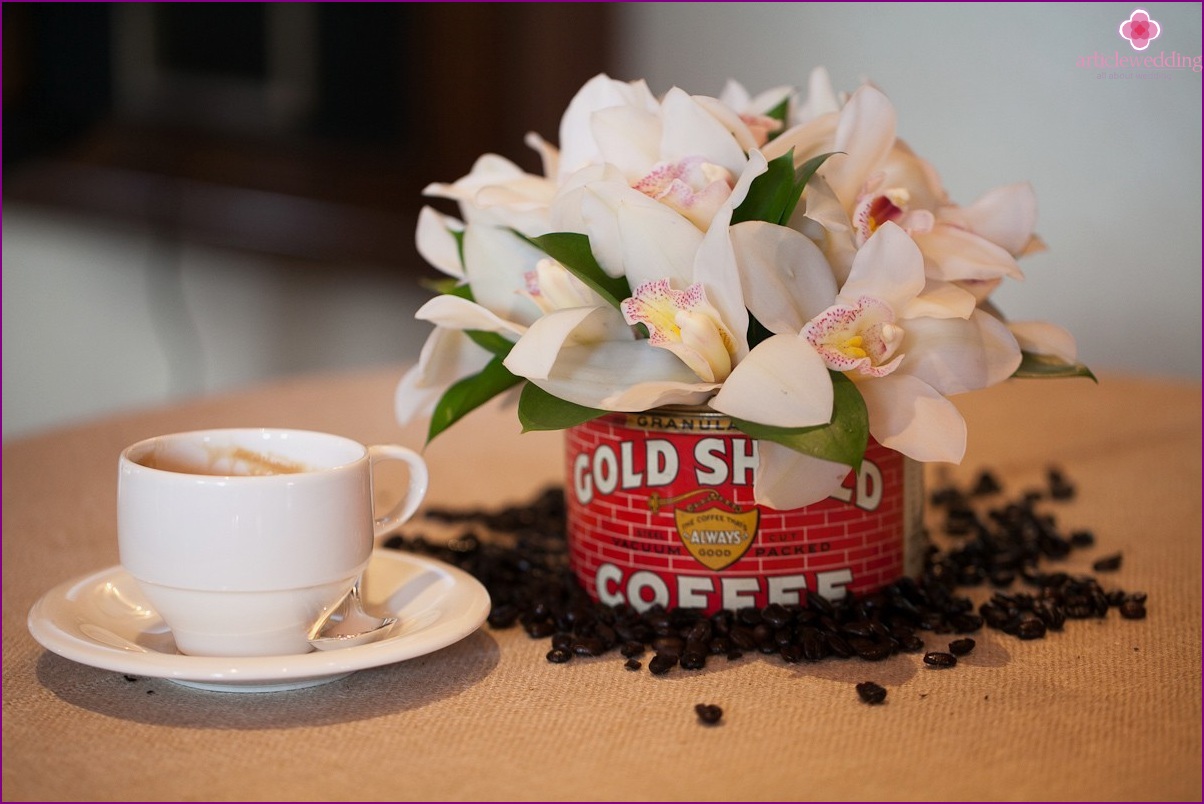 Coffee bar at the wedding
Organize a separate bar with a wide selection of coffee and drinks based on it. You can even taste different types of coffee. Invite a professional barista to the wedding so that guests can try cappuccino, latte, mokachino, raff coffee, flat white, traditional irish coffee, etc. A good idea is to conduct a small workshop on preparing different types of coffee.
Think over the decor of a coffee bar or coffee lounge areas at the wedding. For example, it can be a classic sofa zone, an old coffee house or a bar with drinks to take away (you can order special cardboard glasses with wedding inscriptions).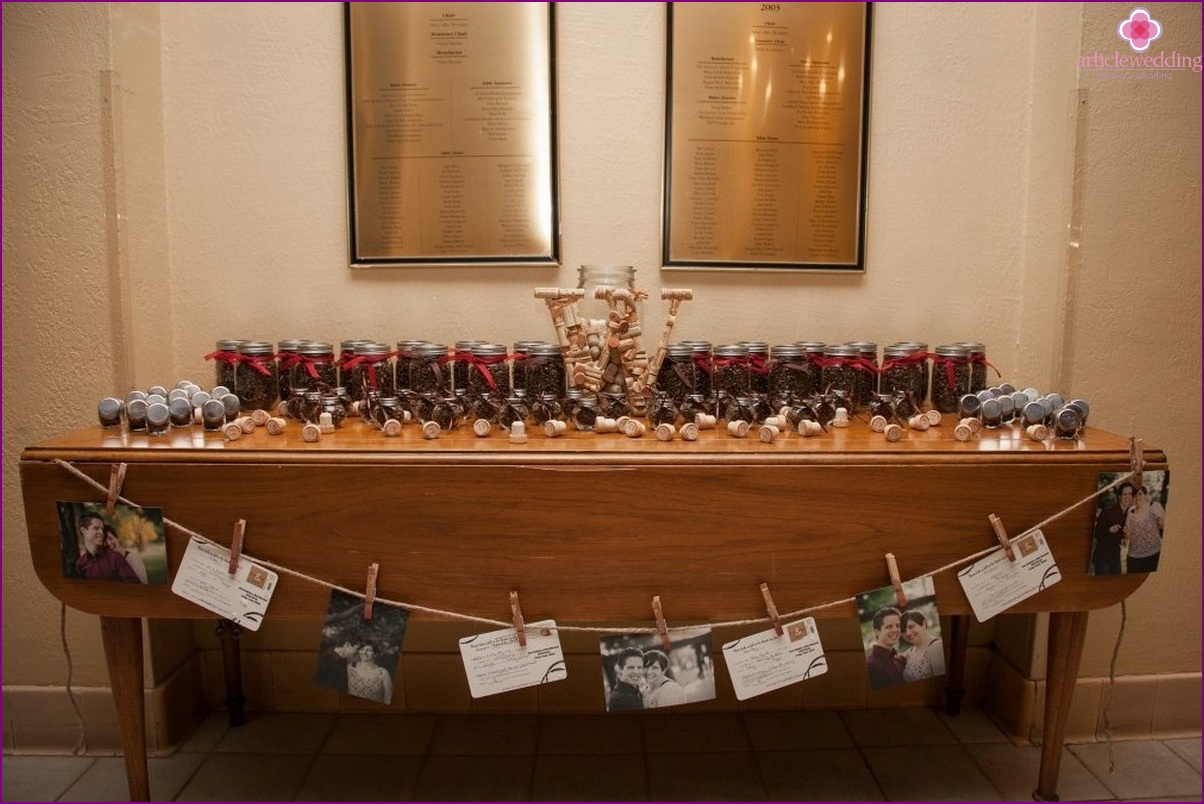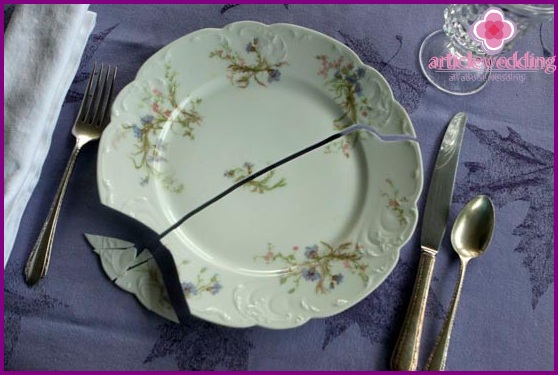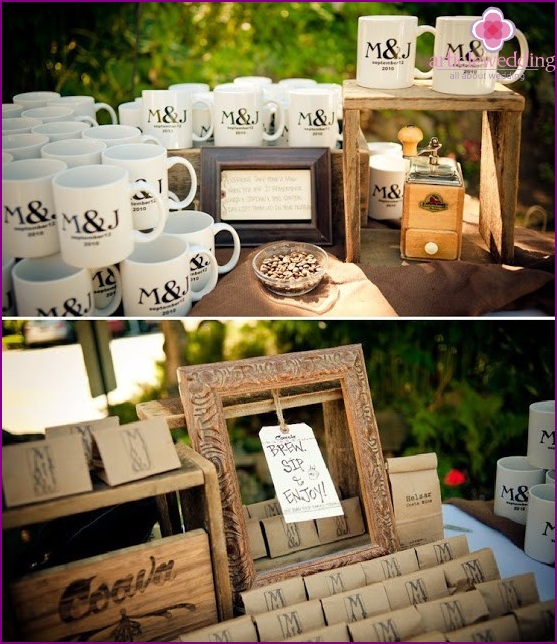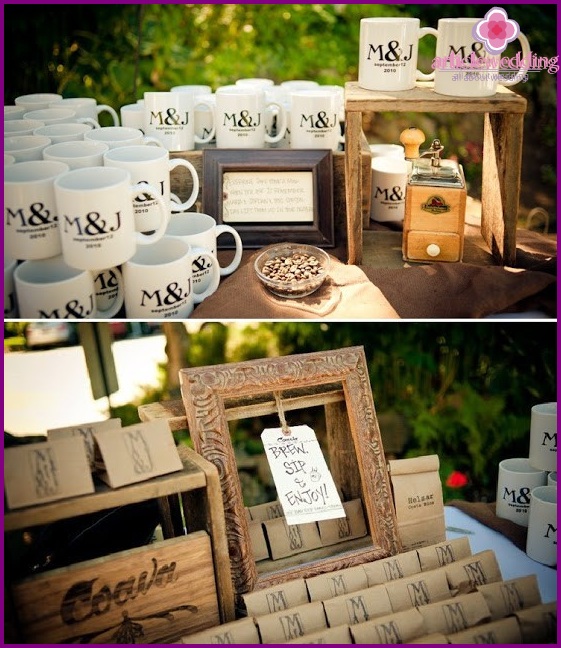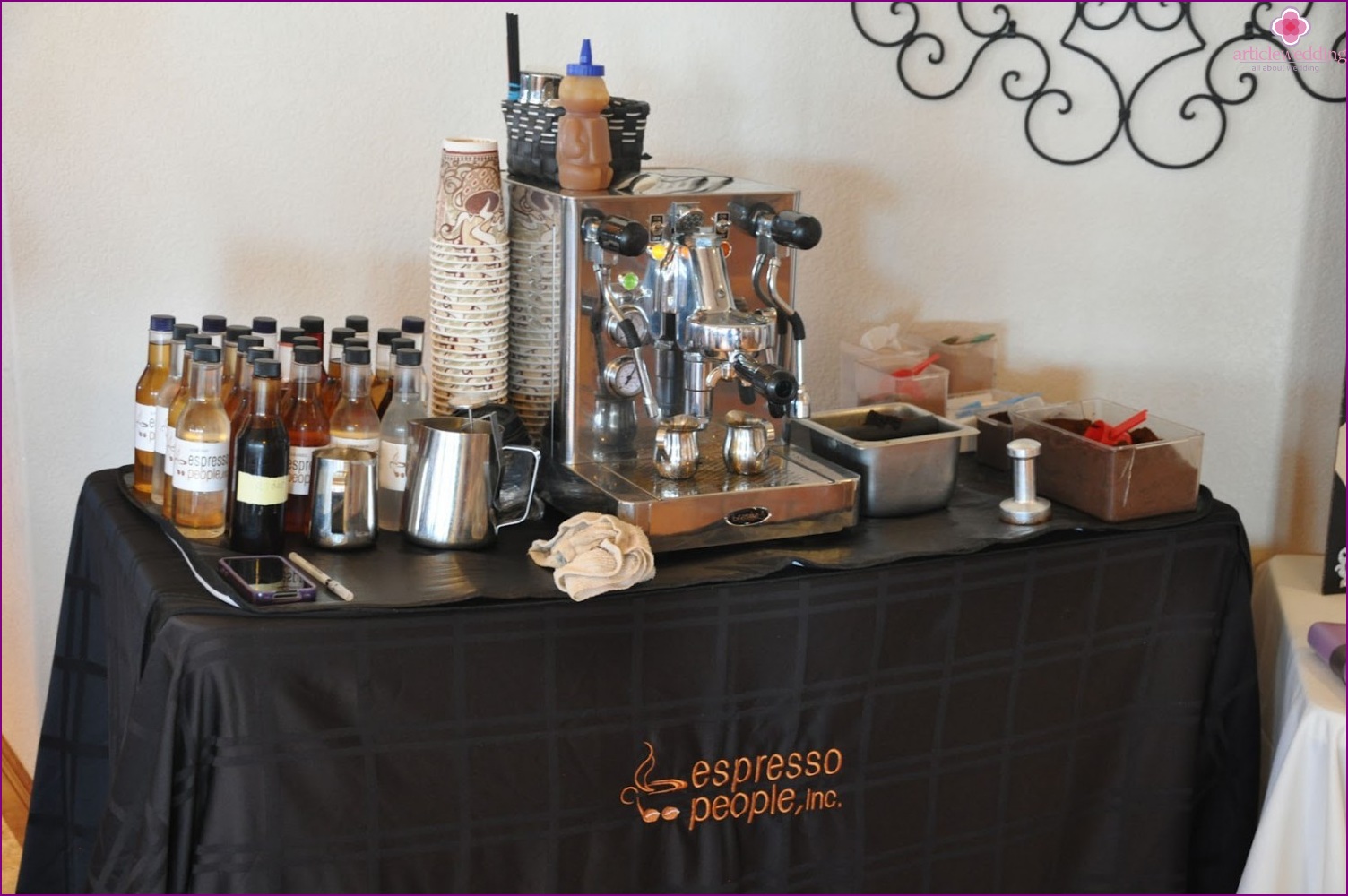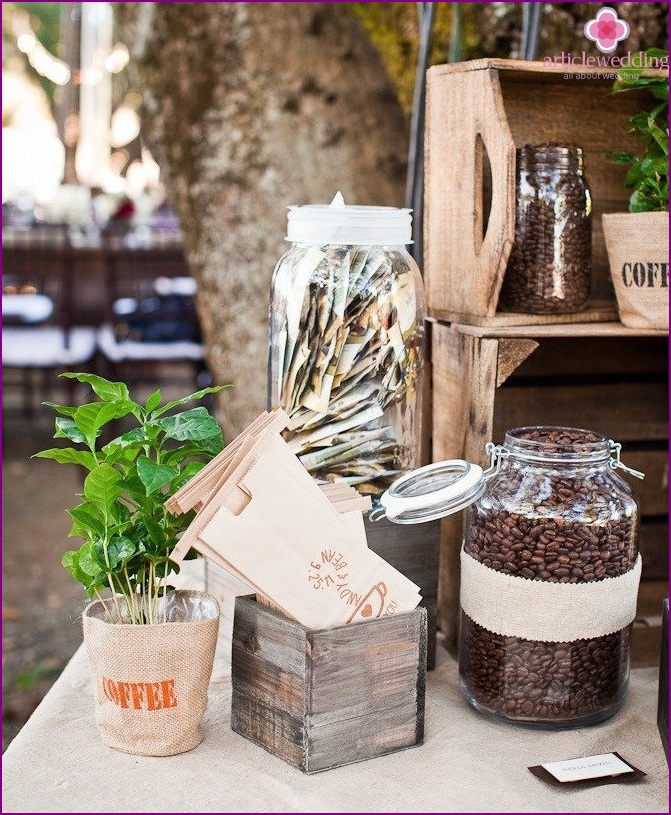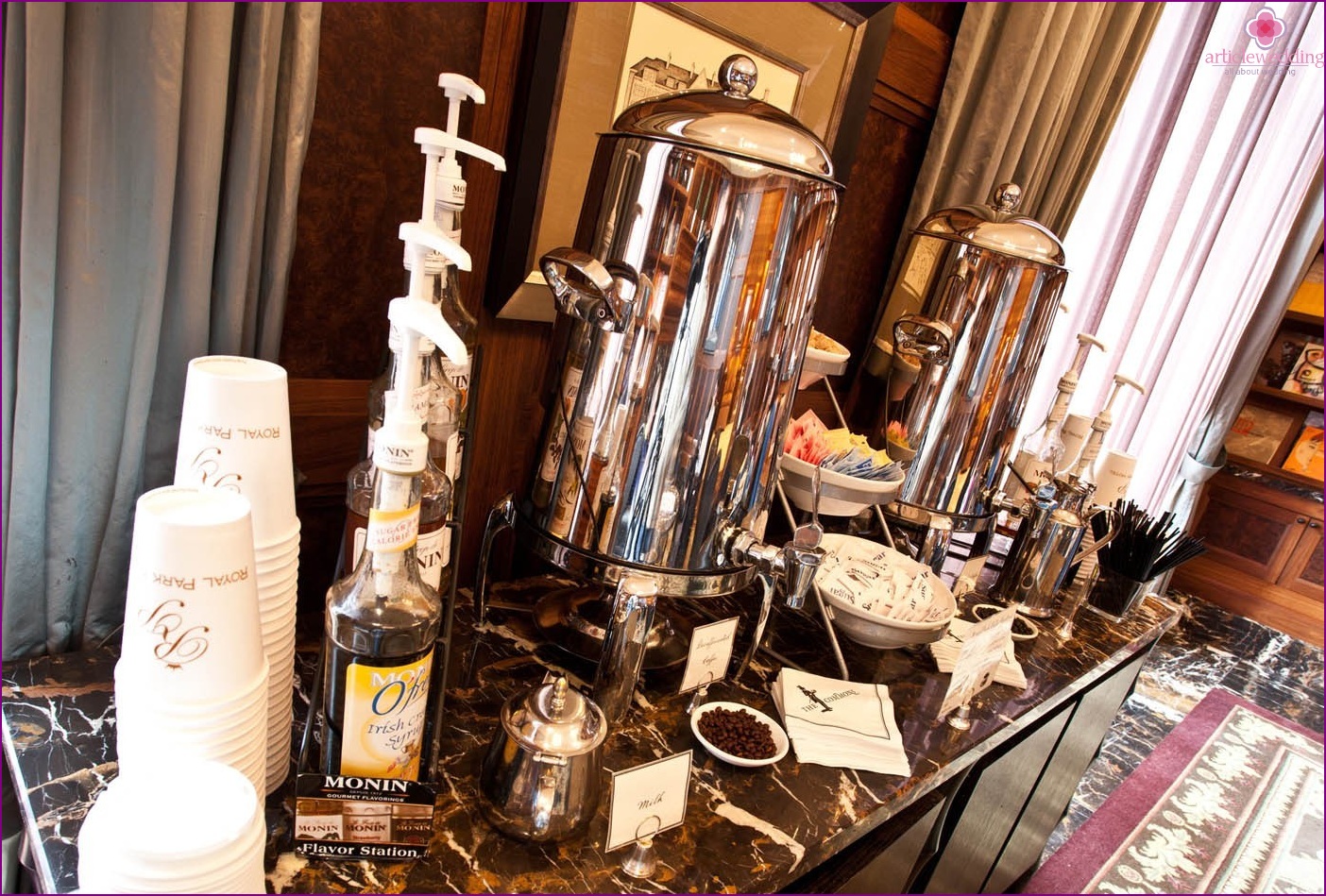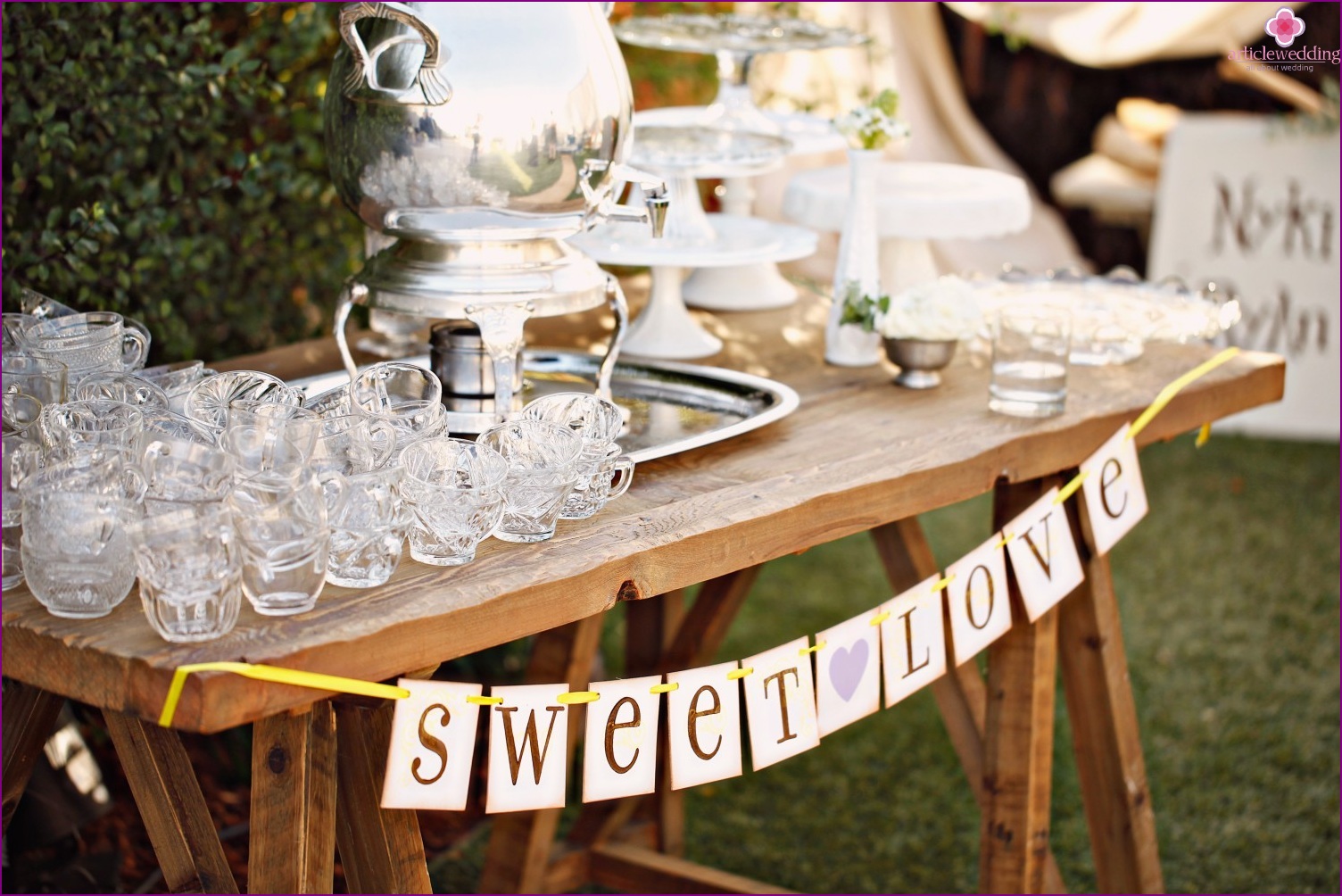 Treats and desserts
The wedding portal www.articlewedding.com recalls that coffee tasting requires special desserts to emphasize or complement the taste of drinks. Organize the Candy bar according to the recommendations of the barista and make custom cupcakes, cookies and muffins. Set up such a "sweet" stand next to the coffee area.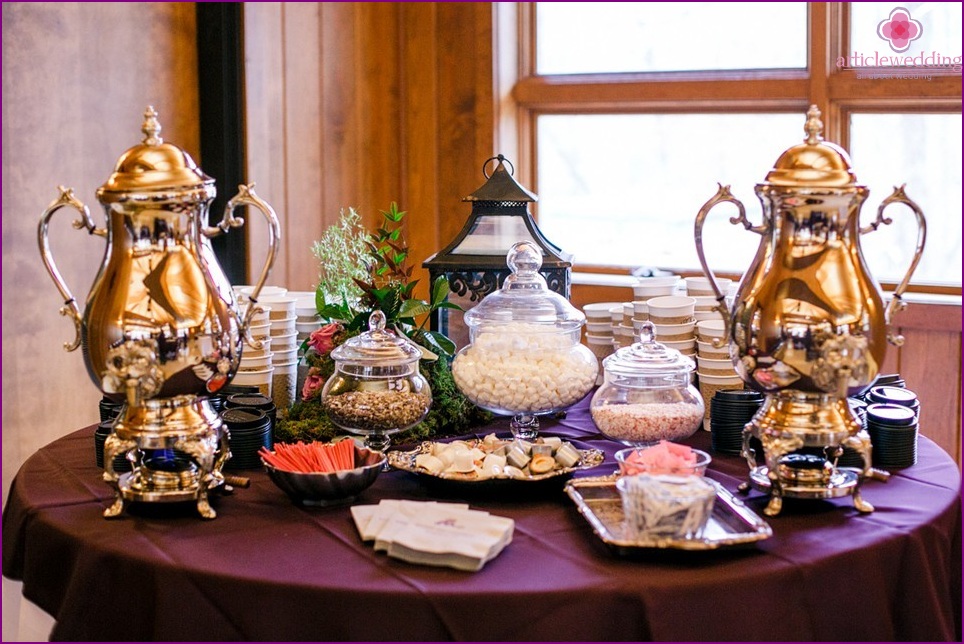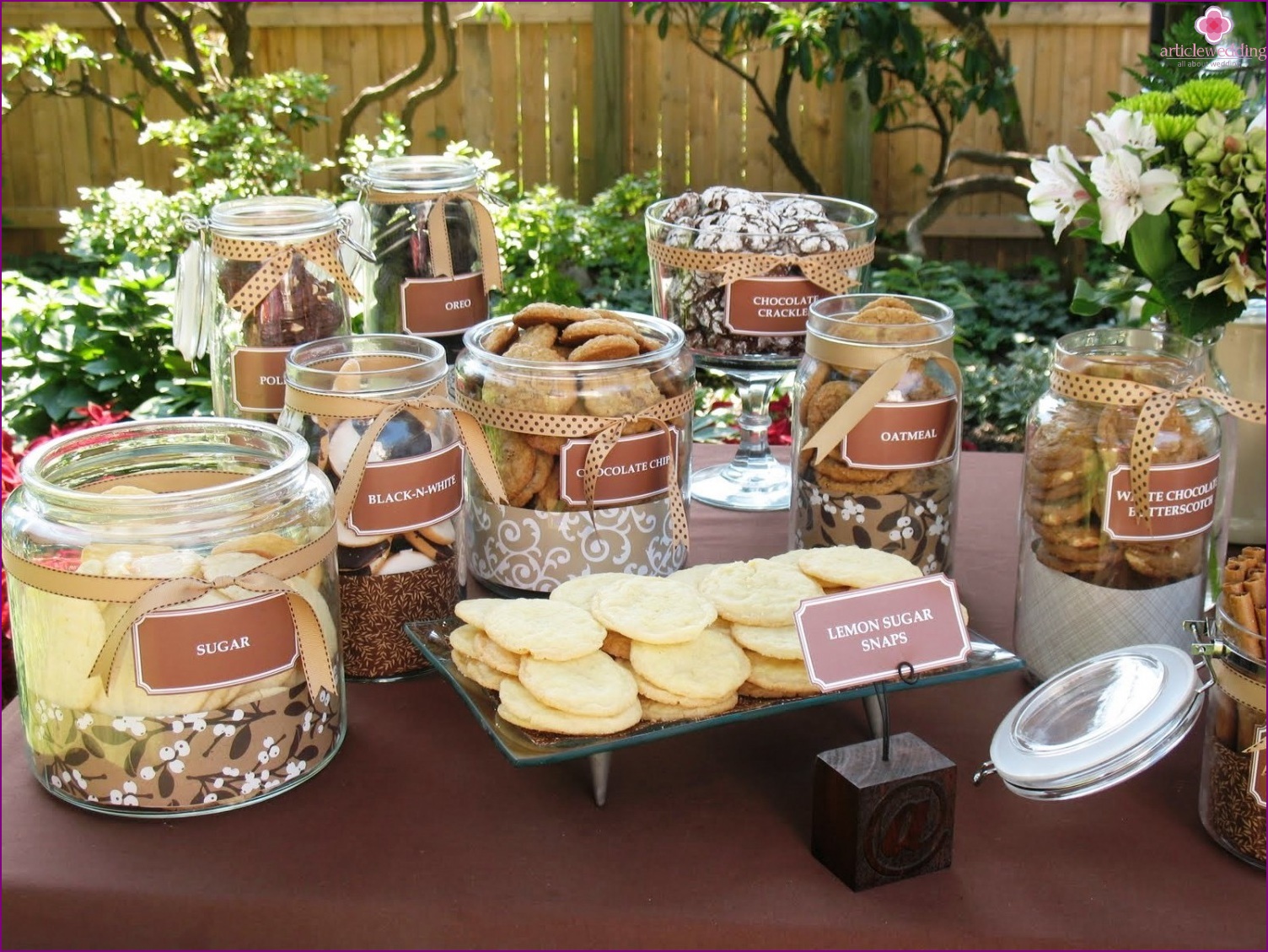 Cake for the wedding
Be sure to order a cake using coffee cream. Pay attention to the design of the confectionery.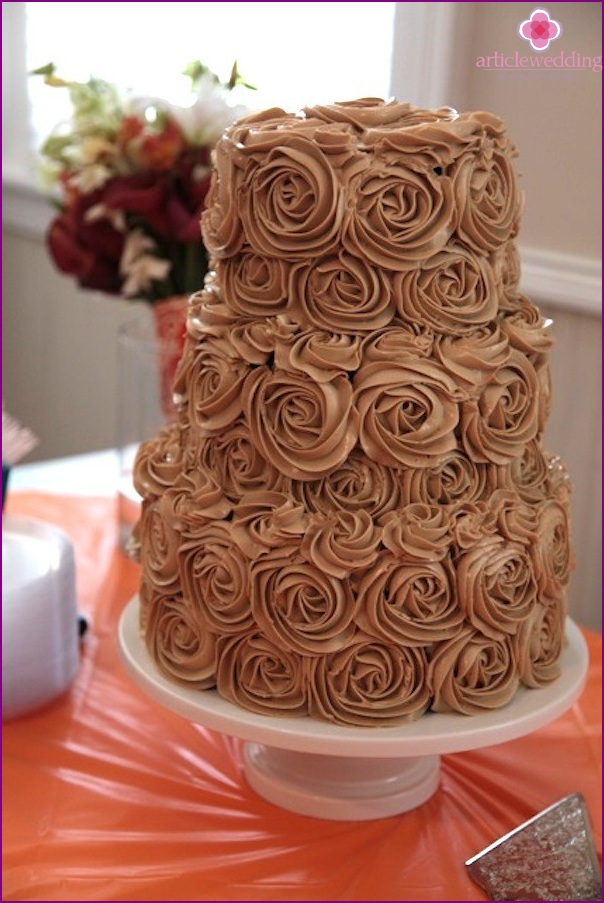 Coffee Wedding Accessories
Prepare coffee-colored accessories for the wedding: invitations, banquet cards, table numbers, etc..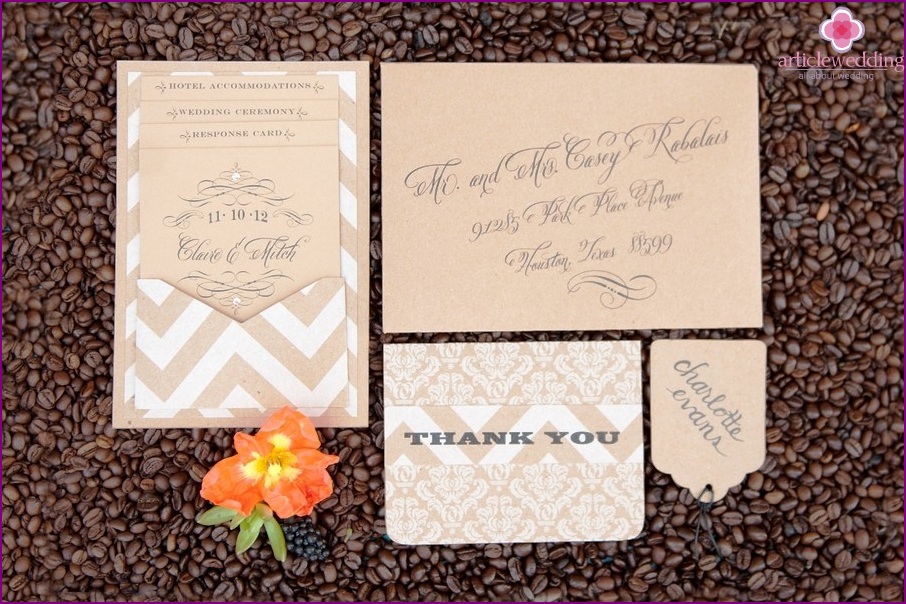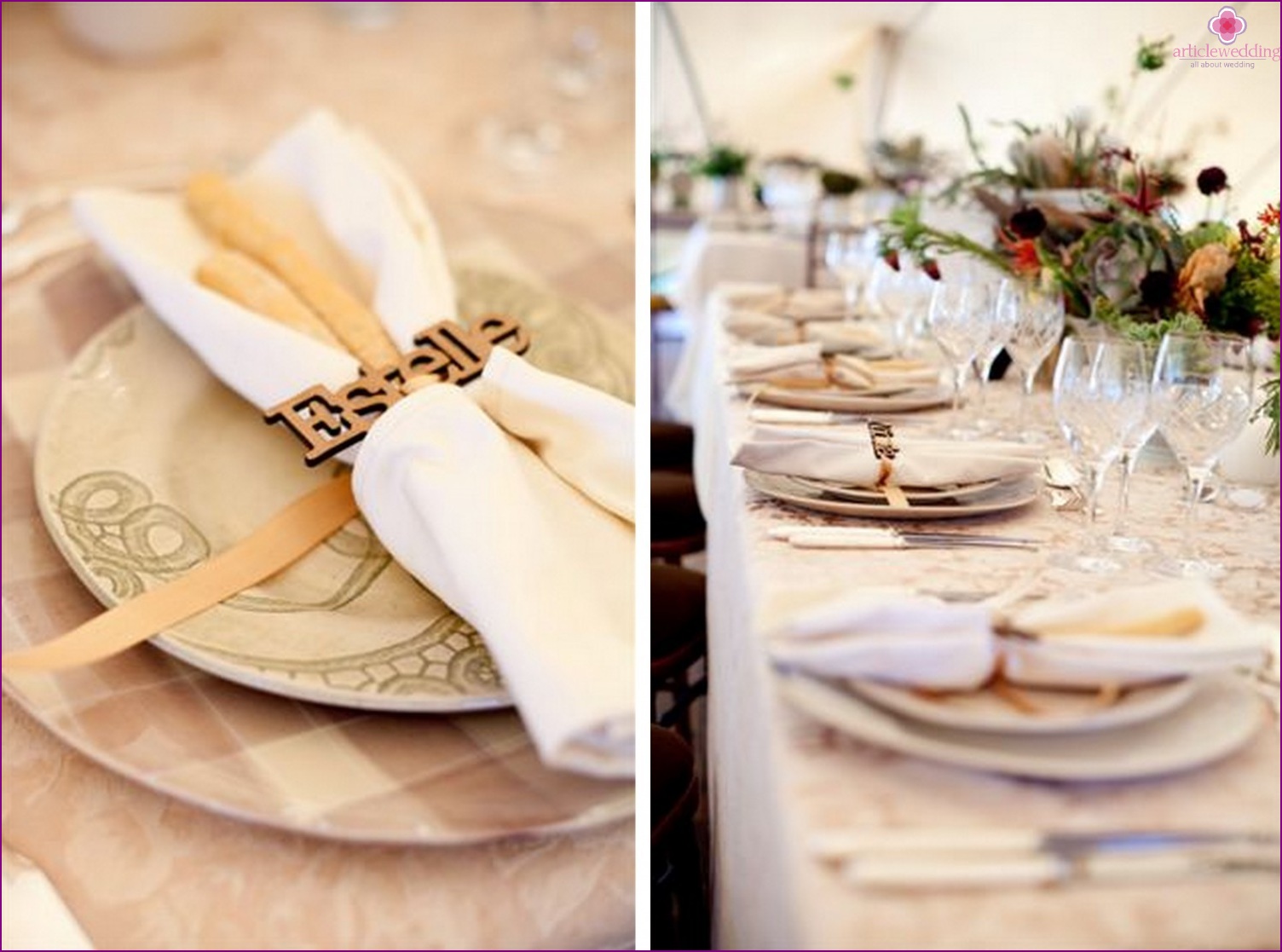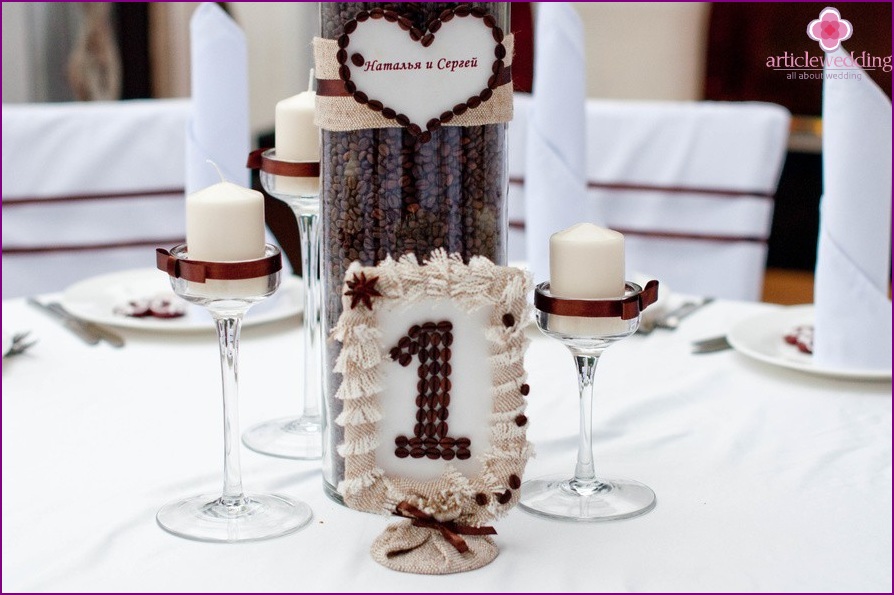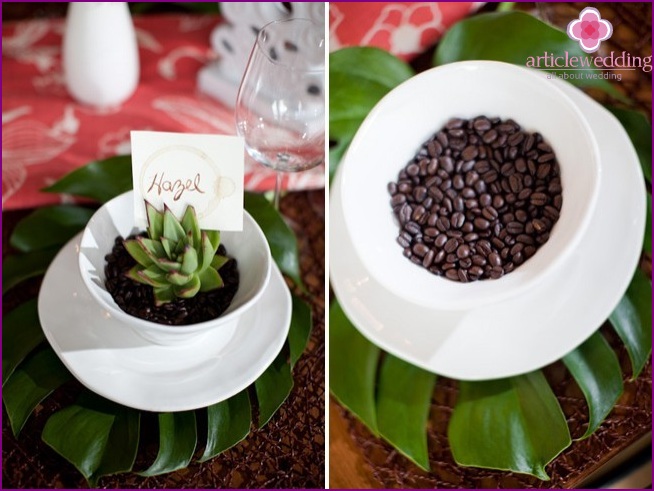 Bonbonnieres and prizes for competitions
Please guests with small souvenirs - bags of coffee beans of different varieties and special recipes for brewing them. The same bags can be used as prizes for wedding contests.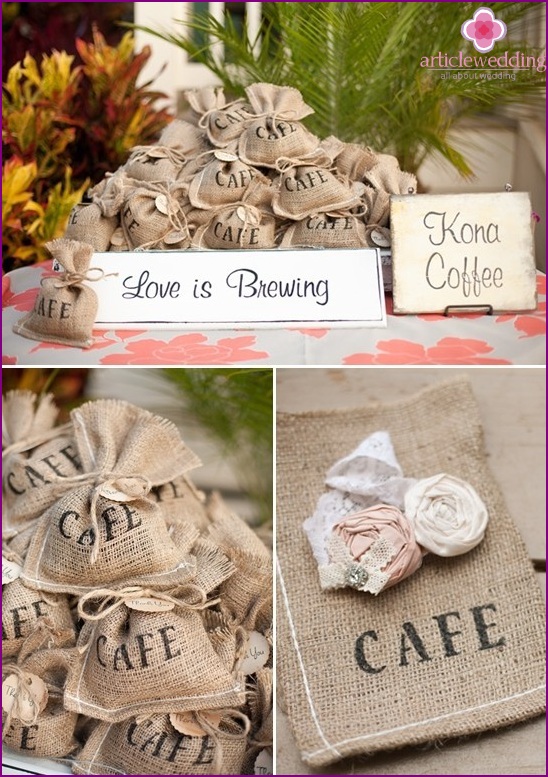 Coffee wedding - a cozy and sincere celebration, filled with pleasant aromas, amazing surprises and friendly warmth..