Contents
---
---
Each wedding anniversary in its own way is important for spouses. There are round dates on which relatives, friends and just acquaintances are invited. For example, pink or pewter, silver or gold wedding. Celebrating such anniversaries, they set a festive table, order a cafe or restaurant. But there are other dates, for example, 47 years from the date of marriage. The question arises: 47 years of marriage, which wedding? What is the symbol of this anniversary, how to celebrate it and what to give?
What is the name of the wedding anniversary 47 years?
In all countries of the world, there are customs to celebrate family birthdays - wedding anniversaries. Every year lived should add strength and strength to family relationships. Therefore, when celebrating wedding anniversaries, it is necessary to remember what materials according to tradition they are associated with. For example, the 5th wedding anniversary is called wooden. Because this material is strong, but it breaks..
47 years of marriage is not a round date. But since ancient times it has been tied to wool. Otherwise, this anniversary is called a cashmere wedding. Cashmere is a soft, warm and very thin matter. For its manufacture use wool, fluff or yarn. Natural cashmere is a rare and expensive material. Various wool products are presented for the anniversary.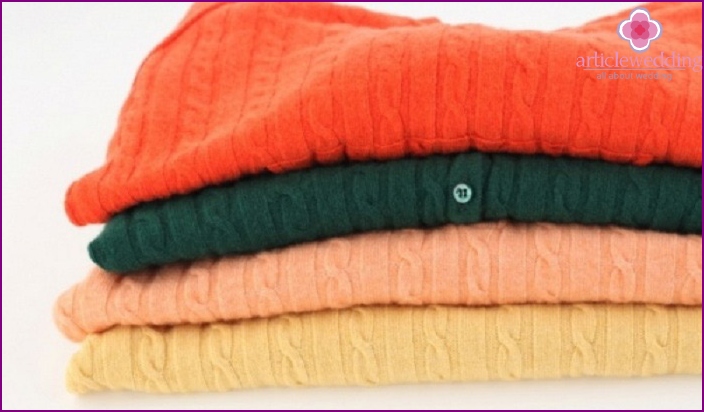 Beautiful anniversary poems
This beautiful holiday has arrived,
Congratulates you, we are gathered.
Your marriage in decades a wanderer,
And he is already long in life.
Forty-seven years old, this is the date!
We wish you to continue to live
Comfortable, happy, rich.
Rainbow love each other!
Softer than cashmere, tenderness more tender
Your union blessed by heaven!
May it be stronger every year.
We envy you with white envy.
More feeling, affection and patience.
In life together, let.
As a reward let for all your skills,
Eternal love will light the way of life!
You are soft and tender like cashmere,
And in your righteous house - always love and peace.
So be happy you are to the delight of all:
Today is a small holiday - only forty-seven!
May there be many anniversaries in life:
For a holiday, in fact, you do not need a reason!
You celebrate today, tomorrow and always;
There will never be sorrows in the house!
Soft thin cashmere spreads
May tenderness be on your days.
All relatives with friends and can not believe it,
Forty-seven year old lights burn!
We wish to be a support in our hearts
We each other for you for many years.
And the warmth of love will shut with a curtain
From dashing misfortune, forever!
With cashmere wedding, dear!
Hello from grandchildren!
We congratulate you today,
Wish you live many years!
Let happiness and comfort be in the house!
Wealth let spoil you!
In my heart, let spring suddenly wake up
And the heart will begin to tremble!
This day is special for you -
Family's birthday!
And I wish you to
There was a lot of love in him!
A lot of tenderness and affection,
Relationship warmer!
Let it pass like in a fairy tale
Cashmere anniversary!
My beloved wife today
I want to tell a lot about,
I wish the mercies of the Lord,
And I want to say about love.
We are forty-seven years old with you,
Decent, happily living!
I wish you good health,
And may the Lord keep our home!
Why get married??
Well, we would live together
One big family,
Like bees in a swarm.
No give people a spouse!
And you found each other!
Forty-seven years together
In one bake the test!
Love is a striped phenomenon:
The warmth and intimacy of impeccable
Creepy quarrels replace
And the discord in eternal families!
But your couple is not commonplace:
Problems do not interfere with feelings!
And with a cashmere anniversary
We congratulate you today!
What to present for a cashmere wedding?
On the day of the 47th anniversary, it is customary to give warm gifts and congratulate anniversaries with such a long relationship. Any memorable date for spouses is associated with some kind of material. Name itself «cashmere wedding» Disposes to gifts from this material or wool. A gift does not have to be large-scale, any little thing will be a pleasant surprise if it is presented with all my heart. Sweaters, tunics, coats, cardigans are made from cashmere. Knitwear donated from wool.
On the 47th wedding anniversary, they usually gather the closest friends. This is not a round date, so the holiday is spent with children and grandchildren. A cashmere wedding means a strong marriage, tenderness and warmth of the love of spouses. On this anniversary give things symbolizing the duration of a life together. For example, a clock or other decorative object that counts the time. To tie it to cashmere, put a gift in a woolen sock.
Gift Ideas for Spouse
When thinking of a gift for spouses, it is worth remembering that men prefer practical gifts and women prefer beautiful gifts. For a spouse, a warm knitted sweater, scarf or coat is suitable. In the United States, books are considered a symbol of the 47th anniversary of marriage. A rare or thematic edition as a gift for the anniversary will also not be superfluous. For example, give books about fishing or hunting.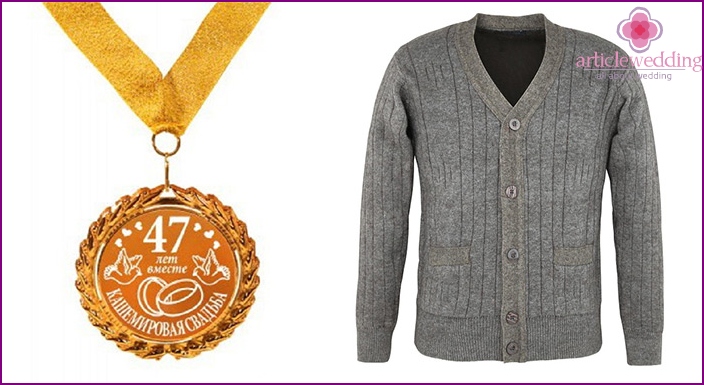 A cashmere wedding is the 47th anniversary of a life together. And also this number is the silver number in the periodic table. For the spouse they choose products from this noble, precious material. If you are sure that the hero of the day is wearing such jewelry, then rings, medallions, bracelets will be a good gift for your wife. It is advisable to engrave on them congratulations on the anniversary. This will emphasize the solemn moment..
Any gift will be pleasant and memorable if it is made with all my heart. It is not necessary to strictly adhere to cashmere. Material is not cheap, it is replaced with wool or other warm things. The main thing is that the gift warms the body and soul of the anniversaries. Over 47 years of marriage, the couple studied each other well, so choosing the right gift will not be difficult.
Family Presentation Options
When choosing a gift for spouses for a cashmere wedding, you should pay attention to the same objects for both anniversaries. You can choose a beautiful plaid, silver appliances or sets of warm knitted garments. For example, a scarf and gloves of the same color or style will make up an interesting set. The originality of the gift is the first sign of a guest's preparedness and respect for anniversaries.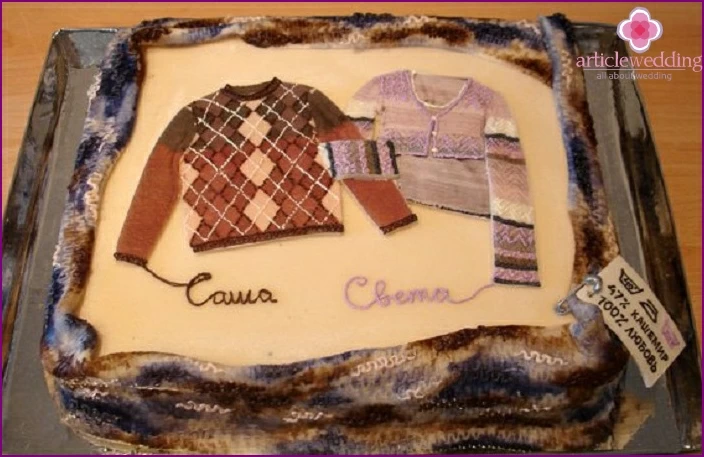 When choosing gifts, guests and relatives should be guided by the best qualities of cashmere. This is a noble, warm, rare material. The family celebrating the 47th anniversary of their life together has already achieved strong, tender relationships. Cashmere does not cause allergies, and spouses celebrating this anniversary should not be intolerant of each other. All these qualities must be considered when choosing a gift for «newlyweds».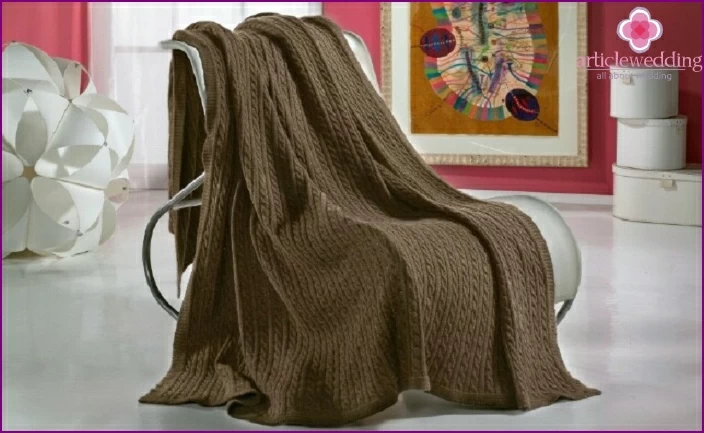 In coming up with an original gift for anniversaries, relatives need not necessarily emphasize the fact of the 47th anniversary. Often gifts are selected taking into account the nature or interests of the spouses. And if the present somehow intersects with cashmere, wool or silver, it will be doubly pleasant. They give silver coins with engraving, warm knitted socks or scarves, interesting or rare books. The main thing is that the gift leaves behind memories.
How to Celebrate 47 Years Together?
Celebrating a wedding anniversary is a pleasant but also troublesome process. Rolling up a grand holiday for 47 years of life together is not accepted. Close friends and relatives are invited. At a cashmere wedding, spouses usually have not only children and grandchildren, but also great-grandchildren. 47 years of marriage is a huge memorable period, so you need to celebrate it in a warm, pleasant atmosphere of a family circle.
There are not so many scenarios for celebrating a cashmere wedding. They are attached to the symbols of this anniversary. To decorate the room using woolen or silver items. The table is covered with a snow-white tablecloth. Everything on this day should be soft and warm. A cashmere wedding is a quiet family holiday, and you need to celebrate it at home. Anniversaries are surrounded with care, give gifts, good mood and their love.