Contents
---
---
75 years of living together is a rare phenomenon, sometimes we cannot even imagine that people have been able to live under one roof for so many years. Difficulties on the way of life, everyday troubles, financial problems did not separate them. Spouses can be proud of their choice, their relationship is time-tested. The incredible event of the crown wedding testifies to the fact that people lived for each other not in vain, there was a lot in life: raised children, grandchildren, great-grandchildren, created a big friendly family.
Ancient traditions and customs for 75 years of wedding
By tradition, children, grandchildren, great-grandchildren for the 75th anniversary of the crown cake for the elderly spouses bake a large cake with two white swans, bowing their necks to each other. The culprits of the occasion personally cut the cake, distribute it to guests, and leave beautiful swans to themselves, treating their soul mate.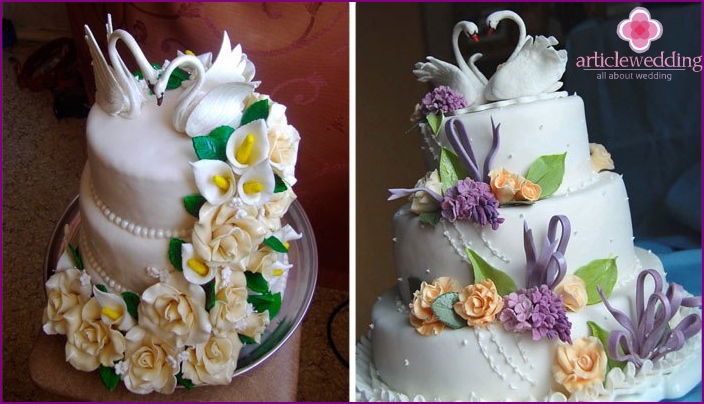 If the jubilees, having lived soul to soul for long 75 years, were not married, they are strongly advised to do this so that no one and nothing could separate them even in heaven. The wedding ceremony makes the couple touchingly beautiful, and the union of these two hearts is even happier.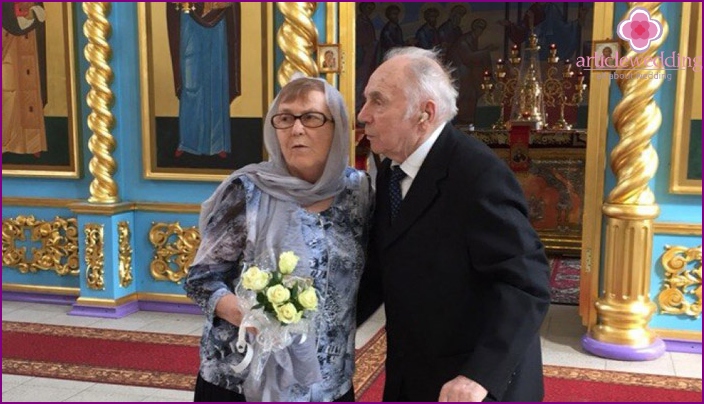 Crown wedding: how to celebrate an anniversary?
All family members are invited to celebrate the holiday, relatives congratulate the spouses on the glorious crown anniversary. The preparation of the celebration, all organizational aspects are undertaken by representatives of the young generation.
A rich table is set where favorite dishes of anniversaries are necessarily present. The room should be decorated so that it is clear that 75 years of living together are celebrated here, what a rare wedding! Let everything be solemn: beautiful posters with the inscription 75 and wishes to the crown spouses, two large wedding rings, balloons. At the request of the heroes of the occasion, organize for them a small concert of amateur performers with their favorite songs and dances of their youth.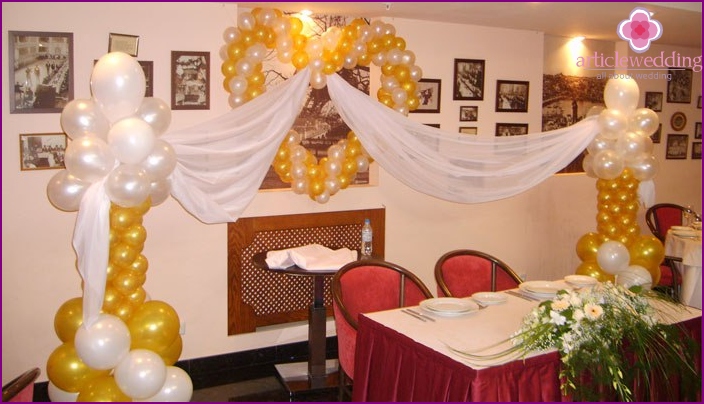 Celebration script
The date of the crown anniversary is modest, the extra pomposity is inappropriate here. In most cases, grateful descendants give anniversaries a quiet family dinner. The scenario of the crown wedding implies a clearly thought-out program of the celebration, because among the guests there will be a huge number of relatives and close friends. Do not invent too noisy programs so as not to annoy anniversaries. Better give them a warm family holiday.
The elderly do not need loud music, dancing. They will be more pleased to hear poetic congratulations from great-grandchildren, stories of children and grandchildren about their life achievements. Be sure to say in each congratulation words of gratitude to the heroes of the occasion for the fact that they lovingly raised, worthily raised descendants, setting a personal example for them. Ask them to share their experience in solving difficult life situations, gaining authority in society. This experience may come in handy for you in the future..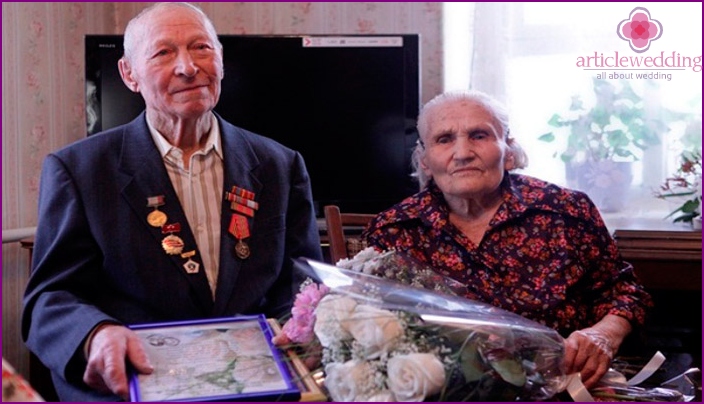 What to present for a crown wedding
There are no clearly defined gifts for the crown anniversary; the main thing is that the gift should be made from the heart. Given the fact that crowned anniversaries are elderly people, they should be given what they need to give. Gifts should be respectable age, make their life easier.
For example, an orthopedic mattress is useful for spouses, which will help to avoid problems with the musculoskeletal system. There will also be no extra aroma lamp equipped with a set of aromatic oils. With this gift, older people can easily relieve fatigue, stress, improve the body. If your favorite anniversaries have been examined by an optometrist and you know exactly what glasses they need, give them such a gift for the crown anniversary.
To reflect the symbol of the feast of the crown, children order crowns of anniversaries so that they put them on their heads and showered in them all evening.
A child can make a gift with his own hands; a beautiful pattern, applique, embroidery.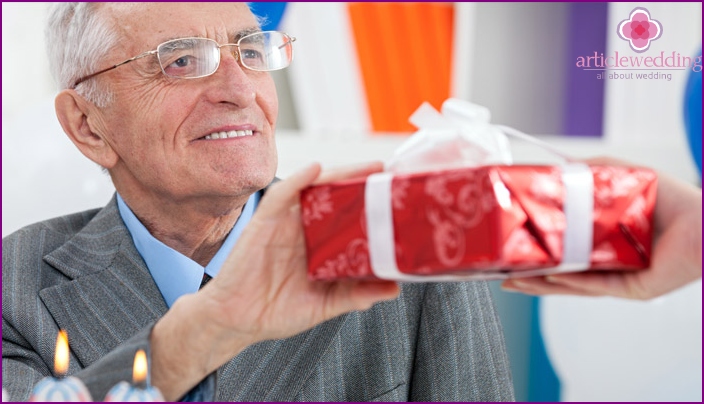 Crown Wedding Greetings
People who have been married for 75 years are worthy of the warmest and most heartfelt congratulations. I want to say a lot, to wish, sometimes we can't immediately find the right words. Therefore, pay due attention to this issue, prepare for congratulations in advance. Beautiful examples of congratulations are collected on the site.
In addition to congratulations, relatives express their admiration for the crown pair, great pride for them, not stinting praise, they say kind words to wise, caring, such native people. They deserved it because they became not only an example for future generations, but also a real living legend..
It will be wonderful if you manage to capture all the events of this beautiful crown anniversary in photos and videos, leaving a long memory of glorious ancestors.
The crown anniversary is also called the Grateful or Grace wedding, the Second Diamond. If you, your parents, or close people of your kind have lived together until the great 75th anniversary, thank God for this and celebrate the crown holiday, warming with the warmth of your love their old, but such warm hearts. And about your impressions of the holiday, write us a review in the comments.
A.