Contents
---
---
You have planned a sea wedding, and everything is themed: a blue-and-white color scheme, ships, anchors and starfish for decorating invitations, bonbonnieres and banquet tables, a thoughtful menu with seafood. It remains only to work out your wedding images.
What image for the groom to choose? Two options to choose from: a discreet blue suit or a real sailor uniform. To along you can choose a neat boutonniere of white and blue flowers. But if you want more originality and theme, then make a stylish boutonniere with your own hands! The wedding portal www.articlewedding.com has prepared for you two versions of such buttonholes at once.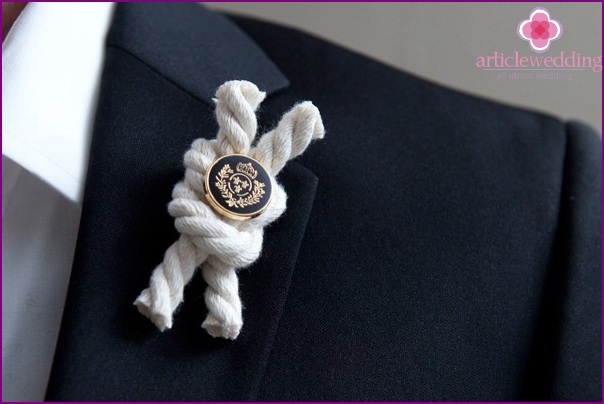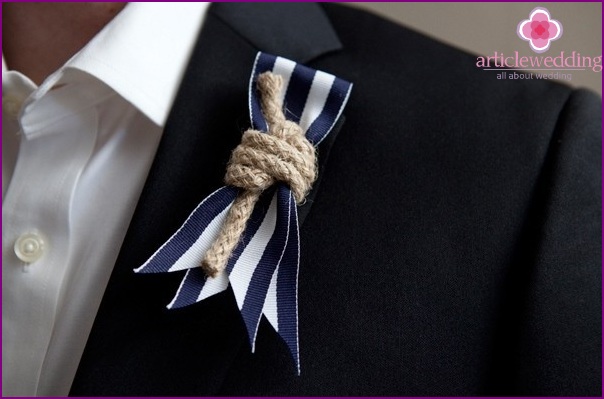 Option number 1
Materials and tools:
tape;
rope resembling a rope or cable in appearance;
fabric glue.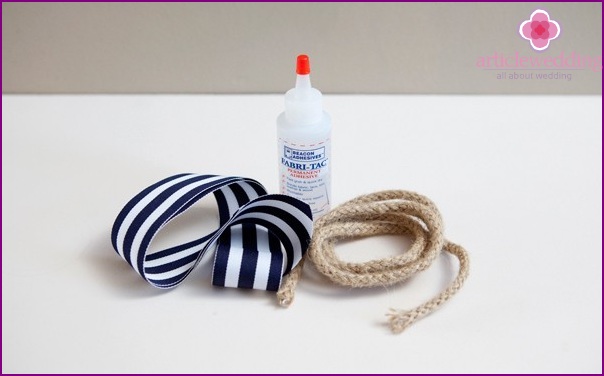 Detailed instructions:
Cut the tape to the required length and fold it in half.
Now we will draw the tape with a rope. Make a loop and lay it on the tape. Take the right end of the rope and wrap it three times around the ribbon and the base of the loop from the rope. Now pass the end of the rope through the loop and under the three wrapped rows. Fasten well.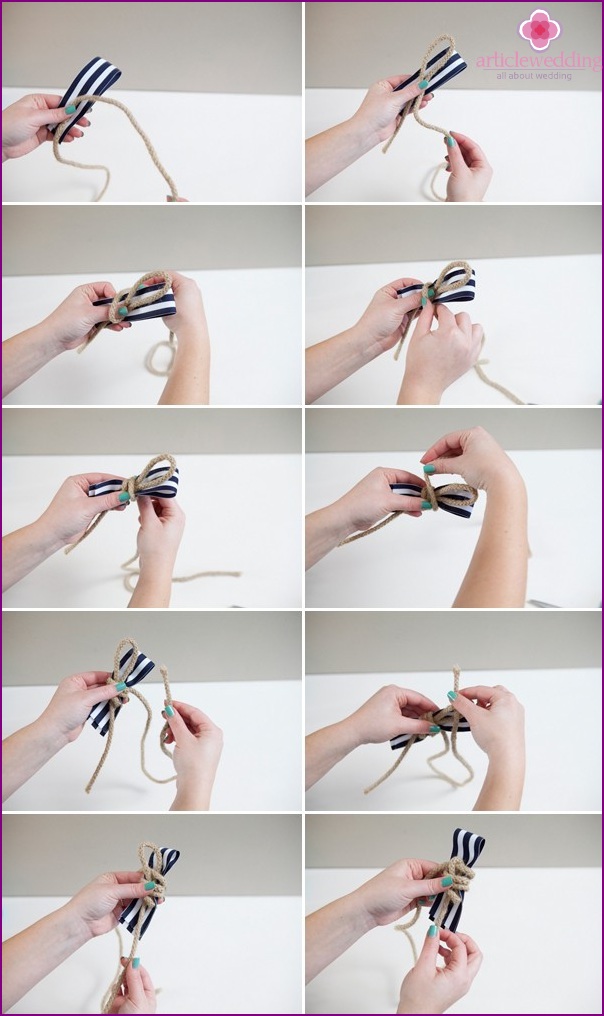 Now cut the ends of the rope. If they crumble, apply a drop of glue to each end. Cut off the ends of the tape, giving the product the desired shape.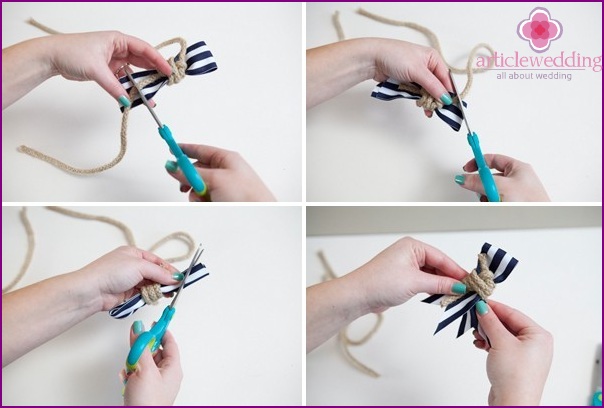 To permanently fix the product, apply a little glue to the rope knot, as well as to the place between the rope and the tape.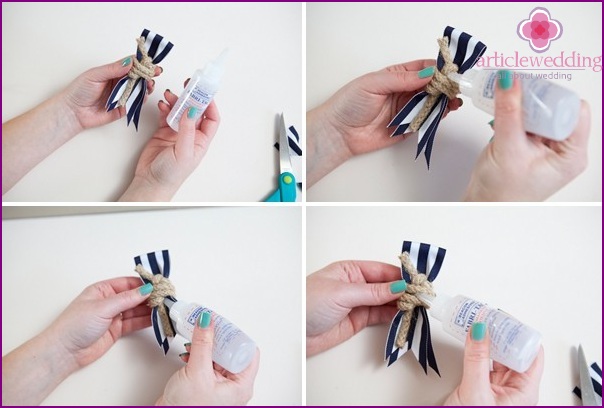 Done!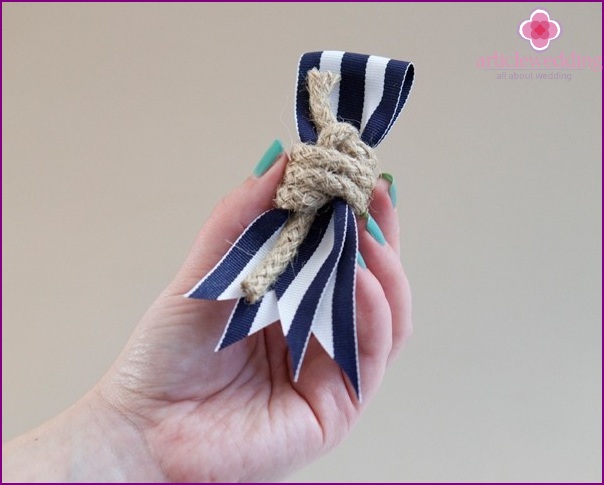 Option number 2
Materials and tools:
rope resembling a rope or cable in appearance;
stylized buttons in a marine style;
fabric glue.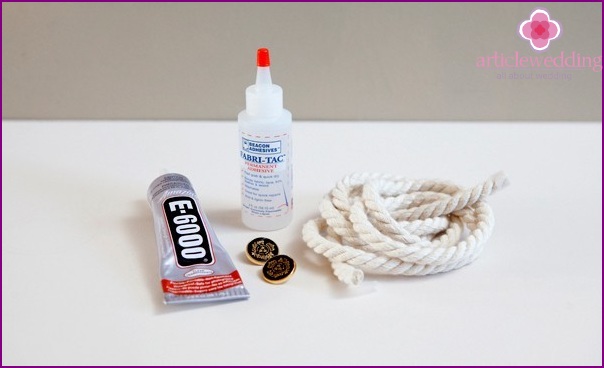 Detailed instructions:
Cut two ropes of 17-18 centimeters each. Try to make the ropes the same length.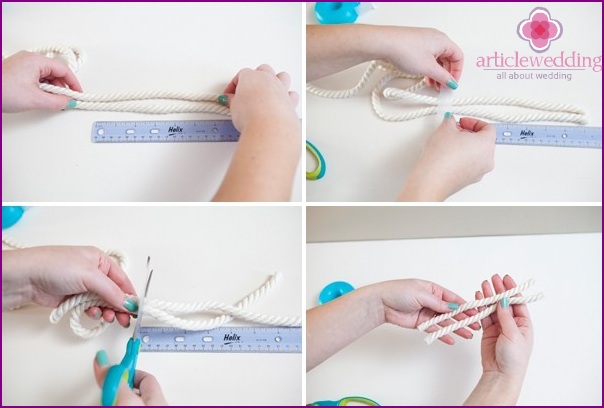 Now we will knit a knot. Make a loop from each rope. Insert the loop you are holding in your right hand into the loop in your left hand. Now thread the ends of the loop you are holding in your left hand into the loop in your right. Tighten knot.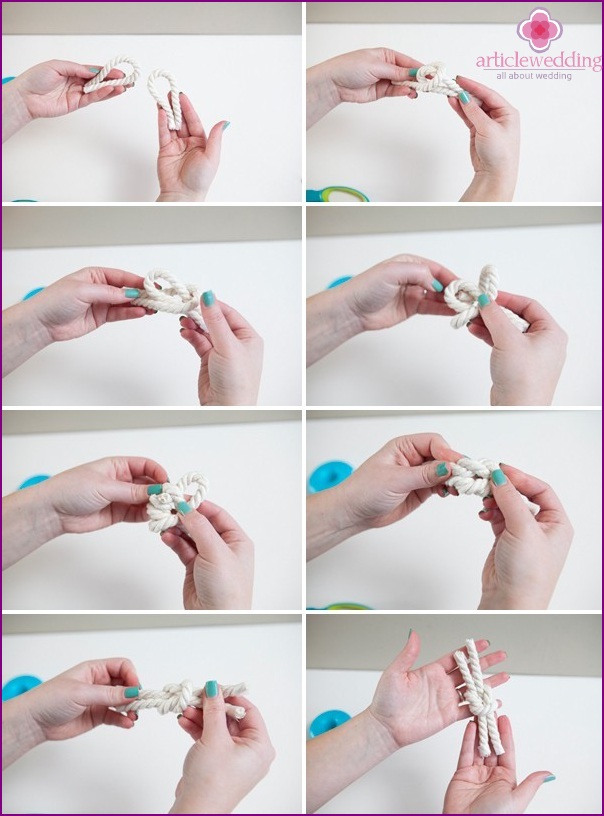 Trim the ends to the required length.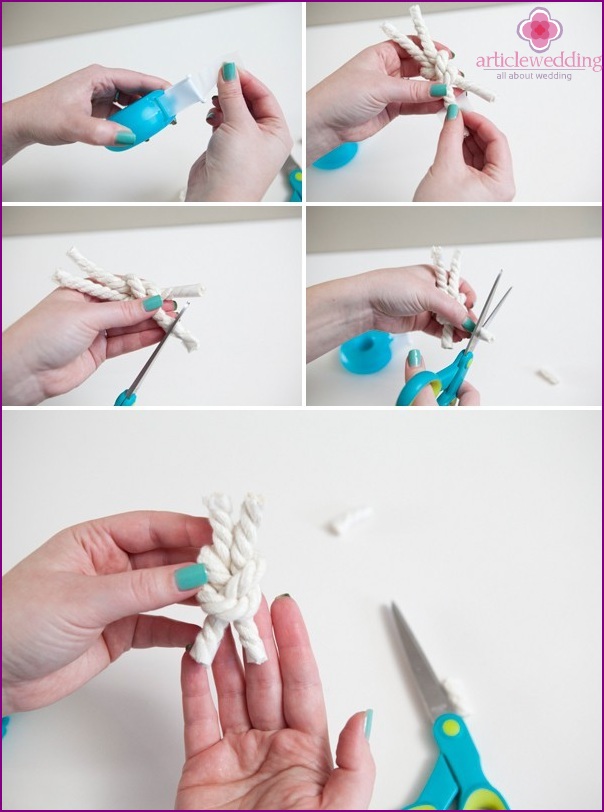 If the rope crumbles, apply a drop of glue to the ends. Also pour some glue into the knot (for reliability).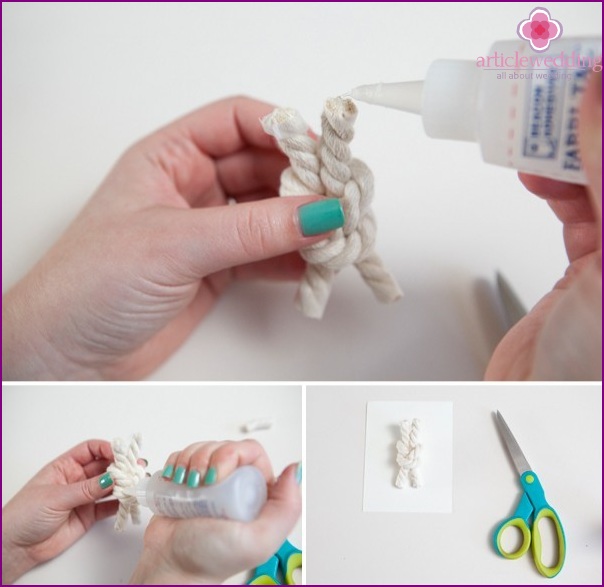 Glue the decorative button on the front of the unit. Done!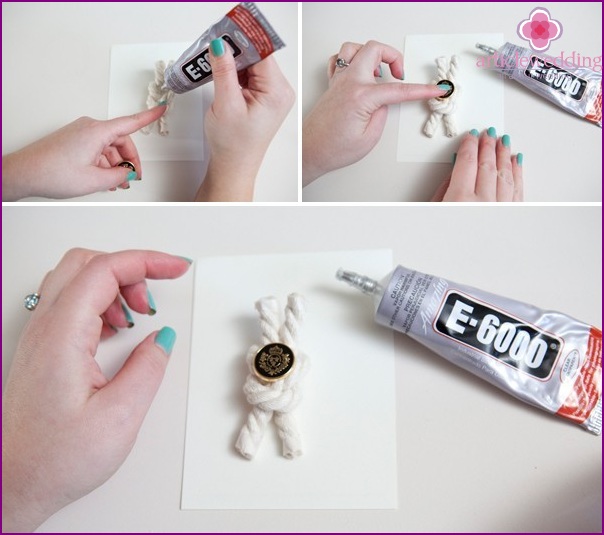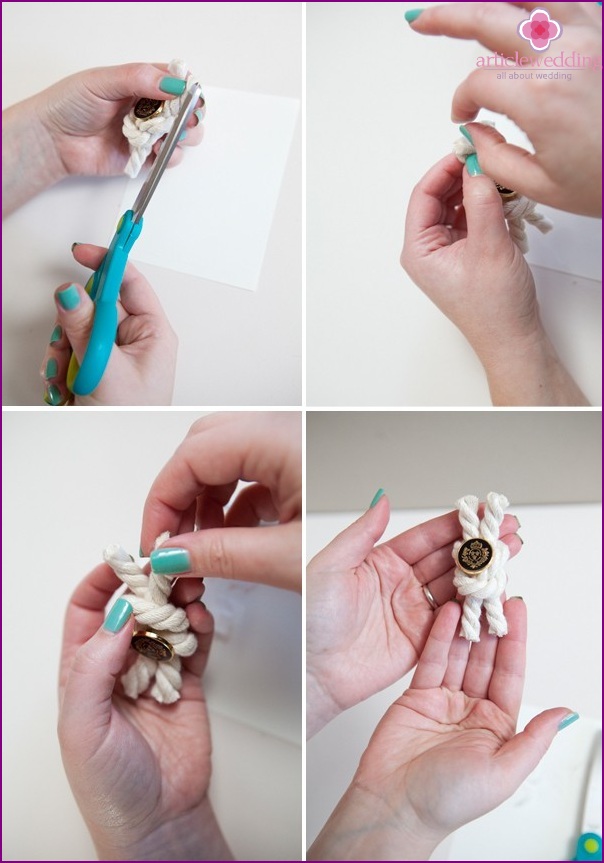 Application options
Such a groom's buttonhole is a real find for marine wedding! The site www.articlewedding.com recommends using a wide variety of stylized details to decorate this accessory. For example, small anchors and sailboats, striped ribbons, image buttons, compasses, spyglasses, life buoy, bell.
The described accessory manufacturing technique can be useful not only for grooms, but also for brides, as well as for the wedding as a whole. Complement image of the bride stylish nautical bracelets or earrings from nautical knots and themed items. And, of course, the maritime knot itself can be used to make invitation, banquet cards, menus, bonbonnieres and other accessories.