Contents
---
---
Everyone has long known that in preparation for the wedding, it is necessary to foresee and think through every detail to the smallest detail. When it comes to wedding looks, one should not forget about the style of your friends and girlfriends. Since the wedding dresses of the newlyweds and guests should harmonize and complement each other, reflecting the overall style of the wedding.
The bride looks fascinating, accompanied by charming friends, whose outfits and accessories are carefully selected and in harmony with the image of the bride and groom. The unifying detail for the bridesmaids can be cute bracelets made in a marine style. Want to please your girlfriends? The site www.articlewedding.com has already selected an easy workshop for you.!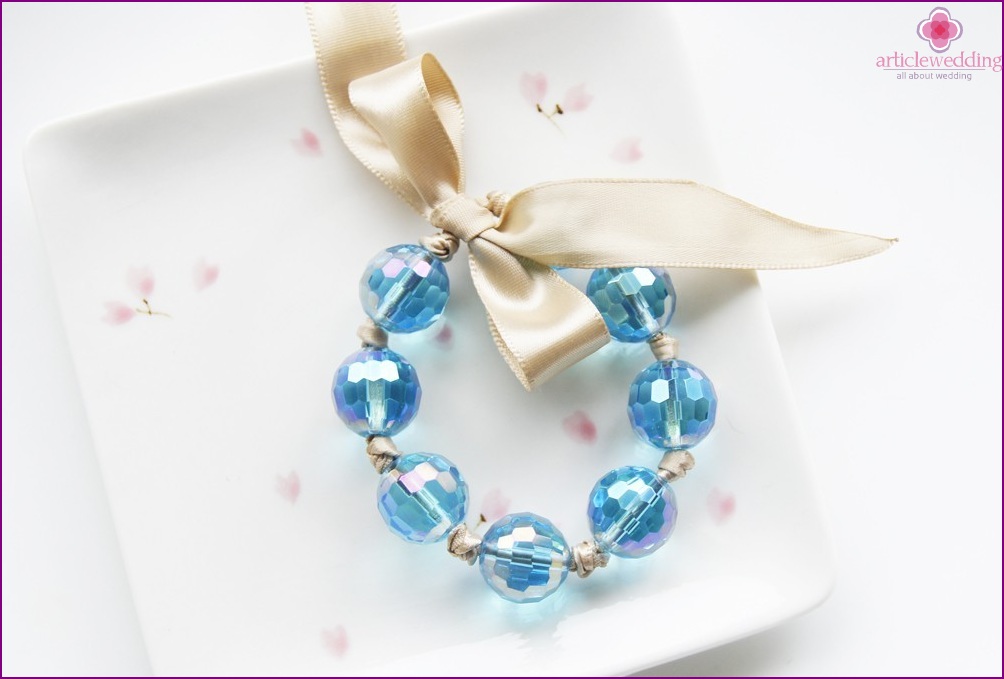 Materials and tools:
glass beads with a hole with a diameter of 2-3 mm;
satin ribbon (width - 1.5 cm, length - 60 cm);
lighter;
scissors.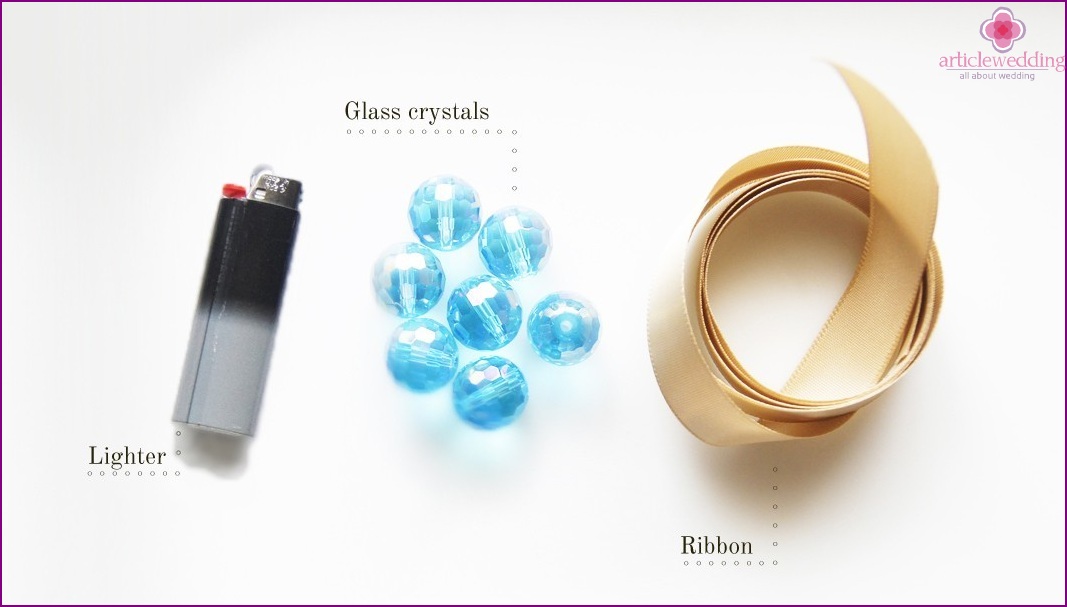 Time:
45 minutes.
Detailed instructions:
Before buying beads for bracelets, make sure that the holes in them are large enough and the ribbon will quietly pass through the holes. The most suitable large beads should have holes with a diameter of 2-3 mm.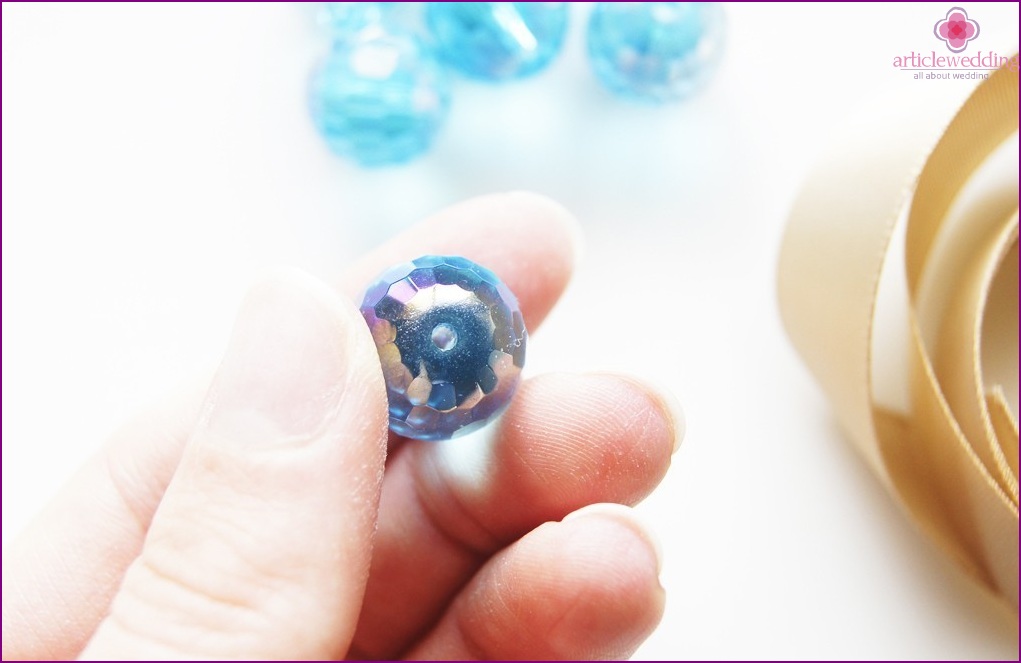 Having selected the right size and color beads, you can begin to create a bracelet. Take the ribbon and cut the edge of the ribbon at an angle so that it is easy to fit the beads onto the ribbon.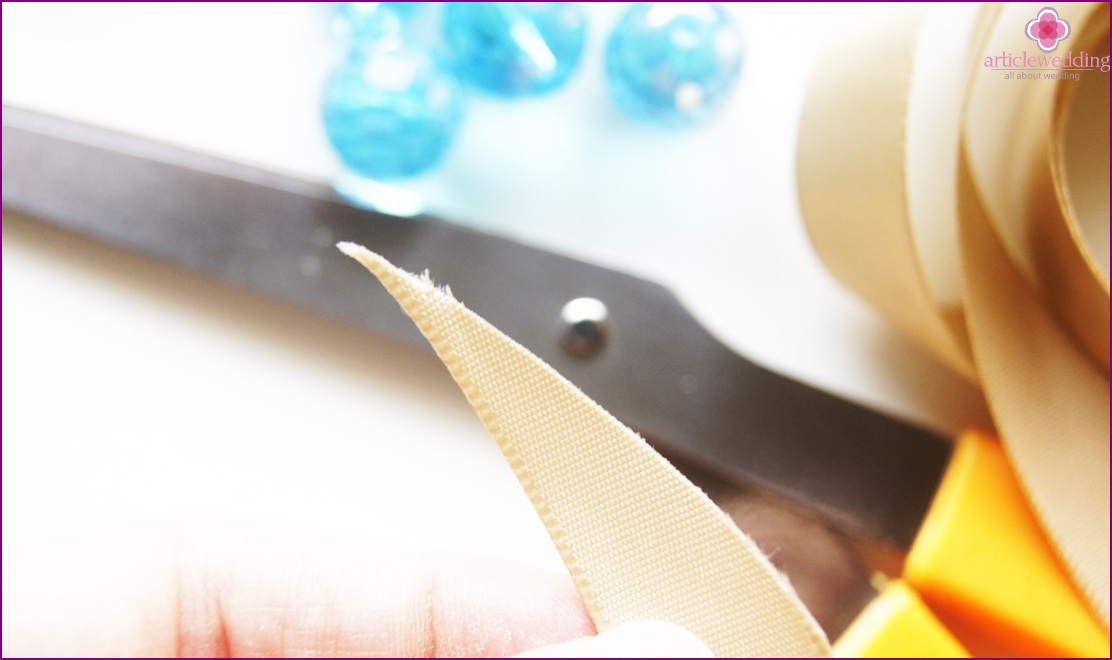 The next thing you should do is burn the edges of the tape with a cigarette lighter so that they do not crumble. Be careful not to burn the tape. After that, you can put the beads on the tape. Pass the first bead through the tape and slide it to the opposite edge. Leave the free edge of the ribbon about 22 cm long to make a nice bow at the end of the workshop..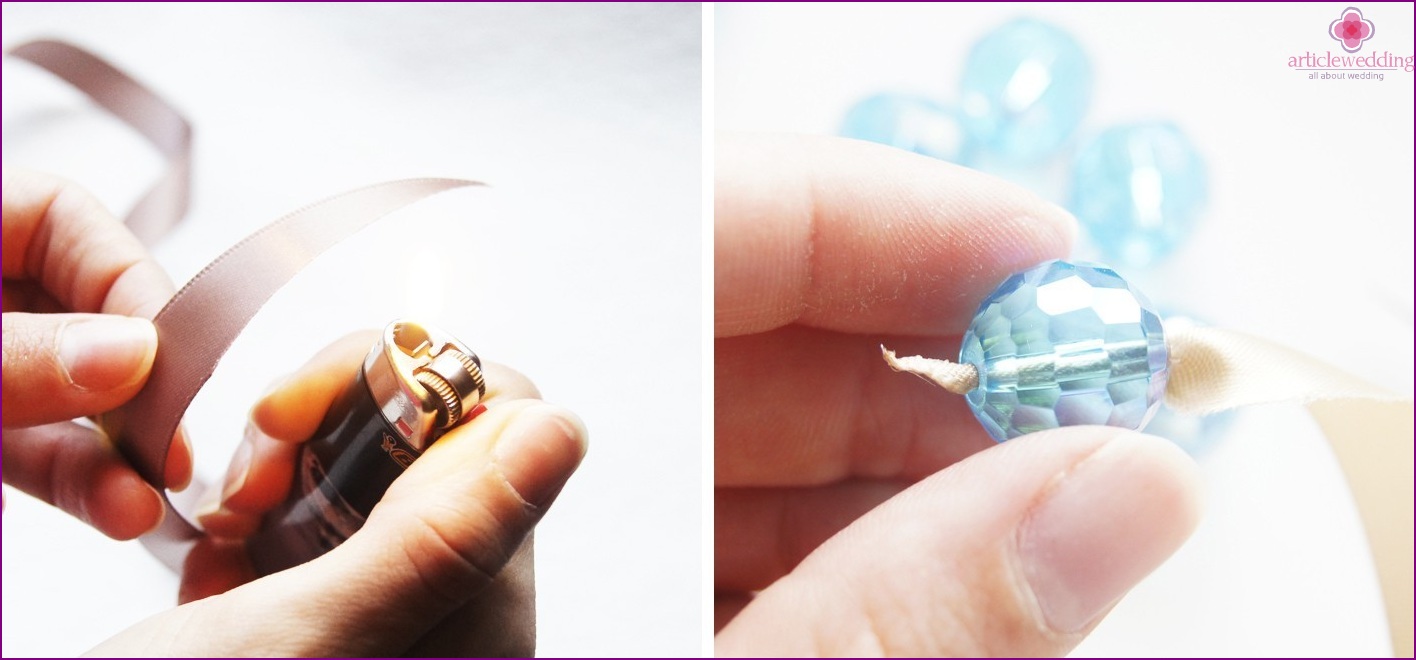 So that the beads do not move out, they need to be fixed in knots. Those. each bead should be between two nodes.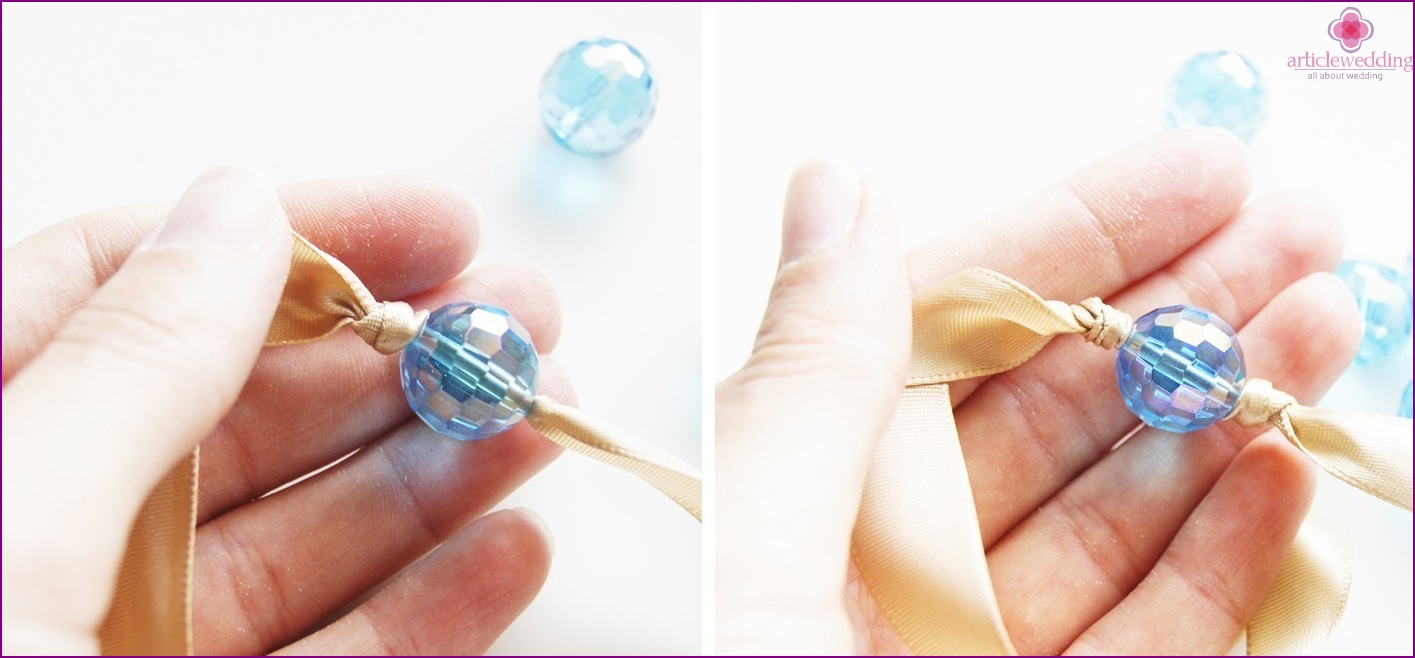 String the beads onto the tape step by step. When all the beads are on the tape, cut the second edge of the tape at an angle and burn it with a lighter. Iron the tape at a low temperature and tie a beautiful bow.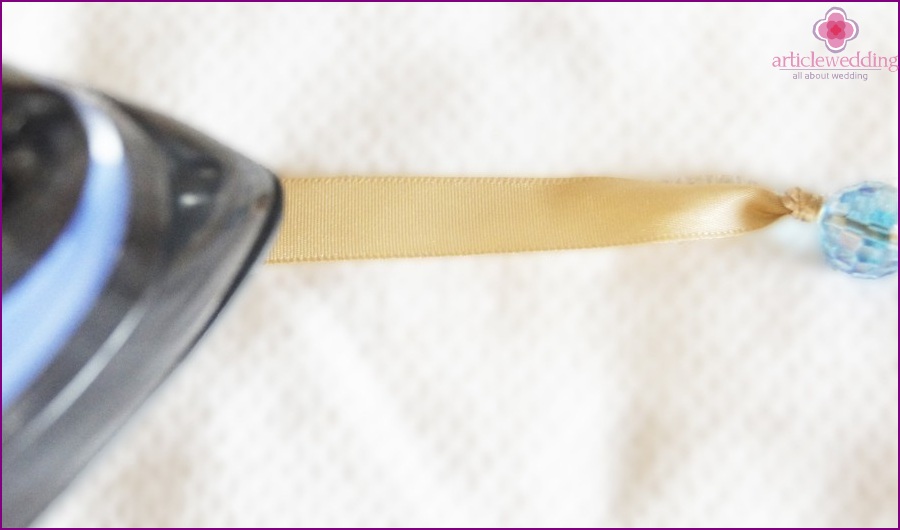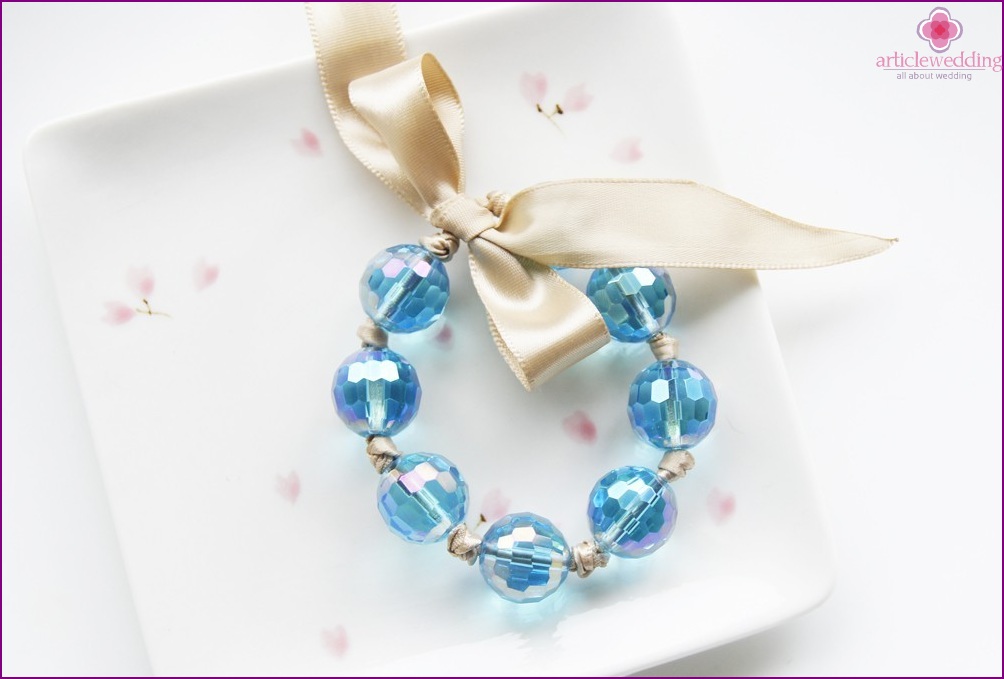 Application options
Thanks to this wedding workshop, you learned how to make fashionable bracelets that your girlfriends will love!
If you want, then you can slightly change the design of the bracelets using other decorative elements. Perhaps you decide to use beads imitating stones or pearls for bracelets. To please girlfriends, discuss the necessary details with them..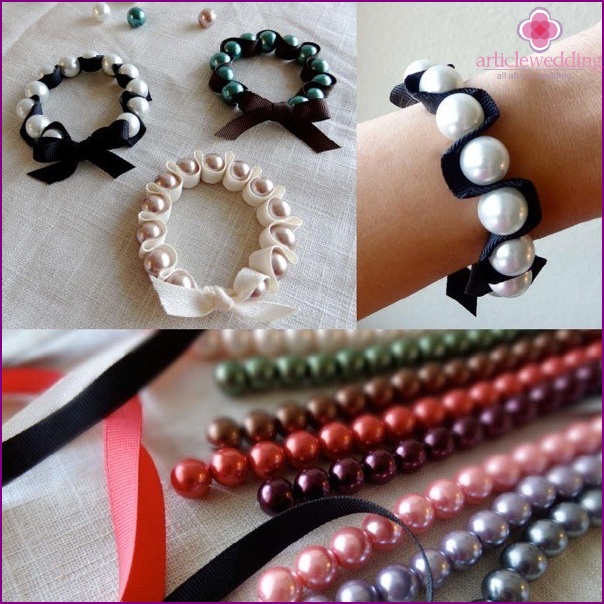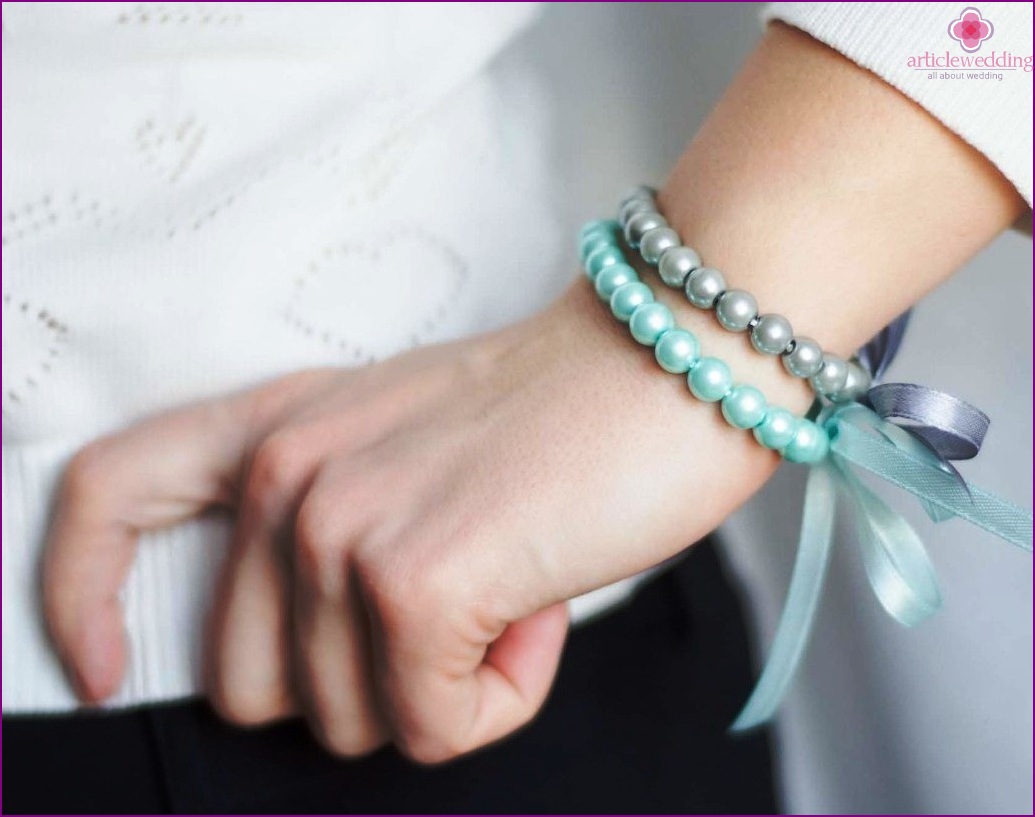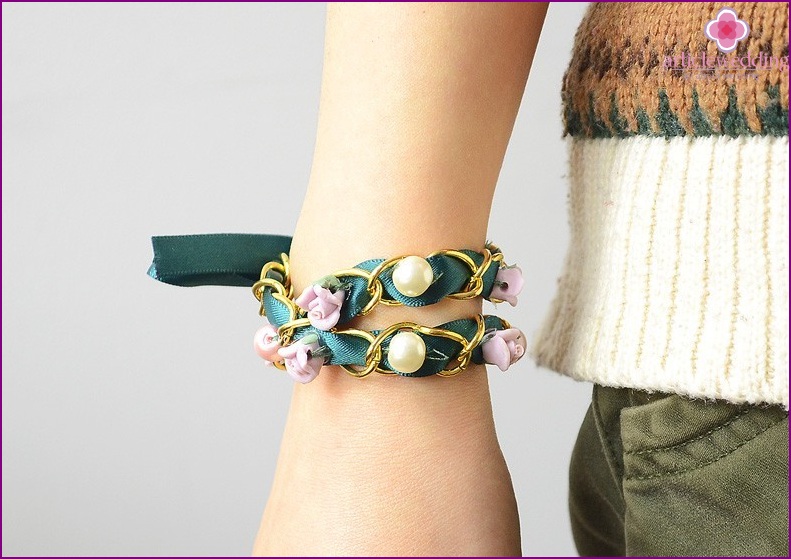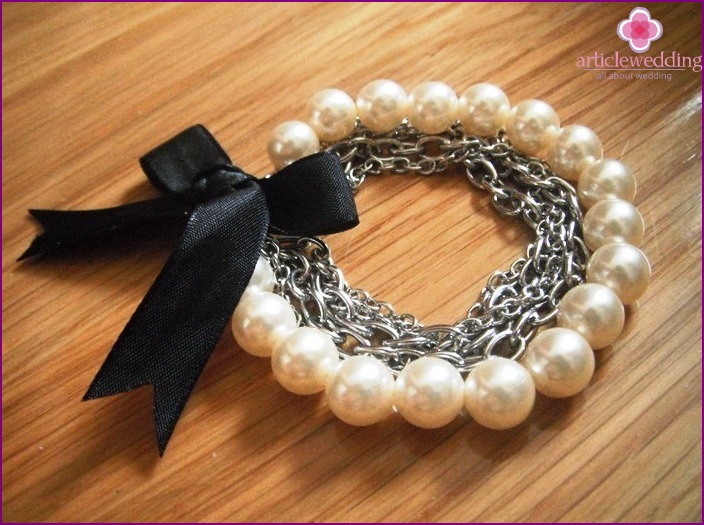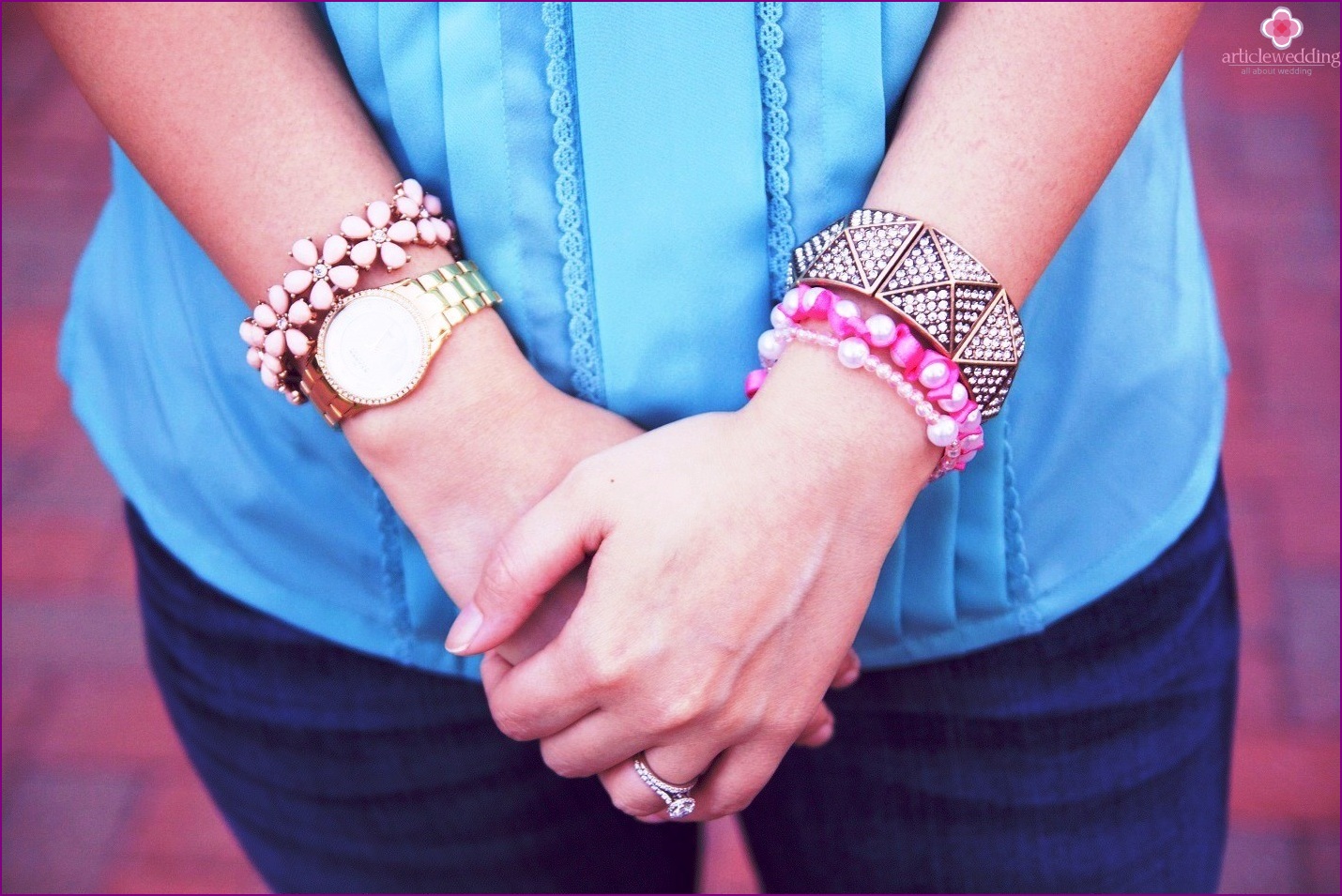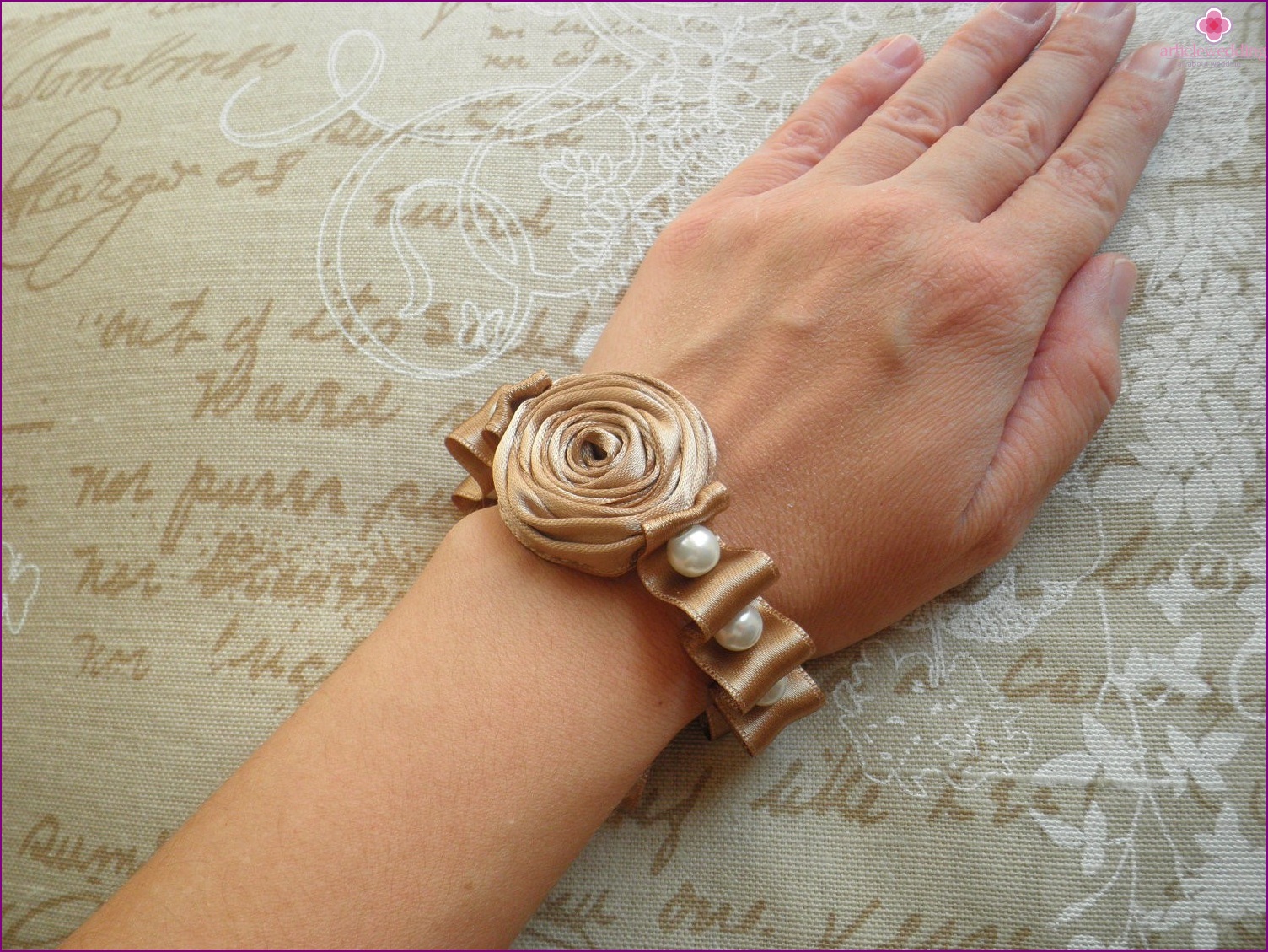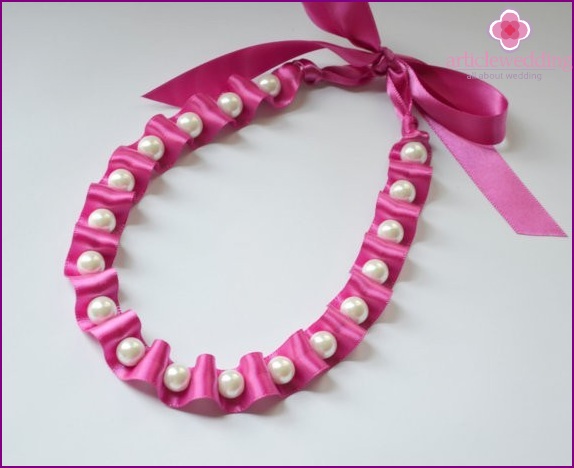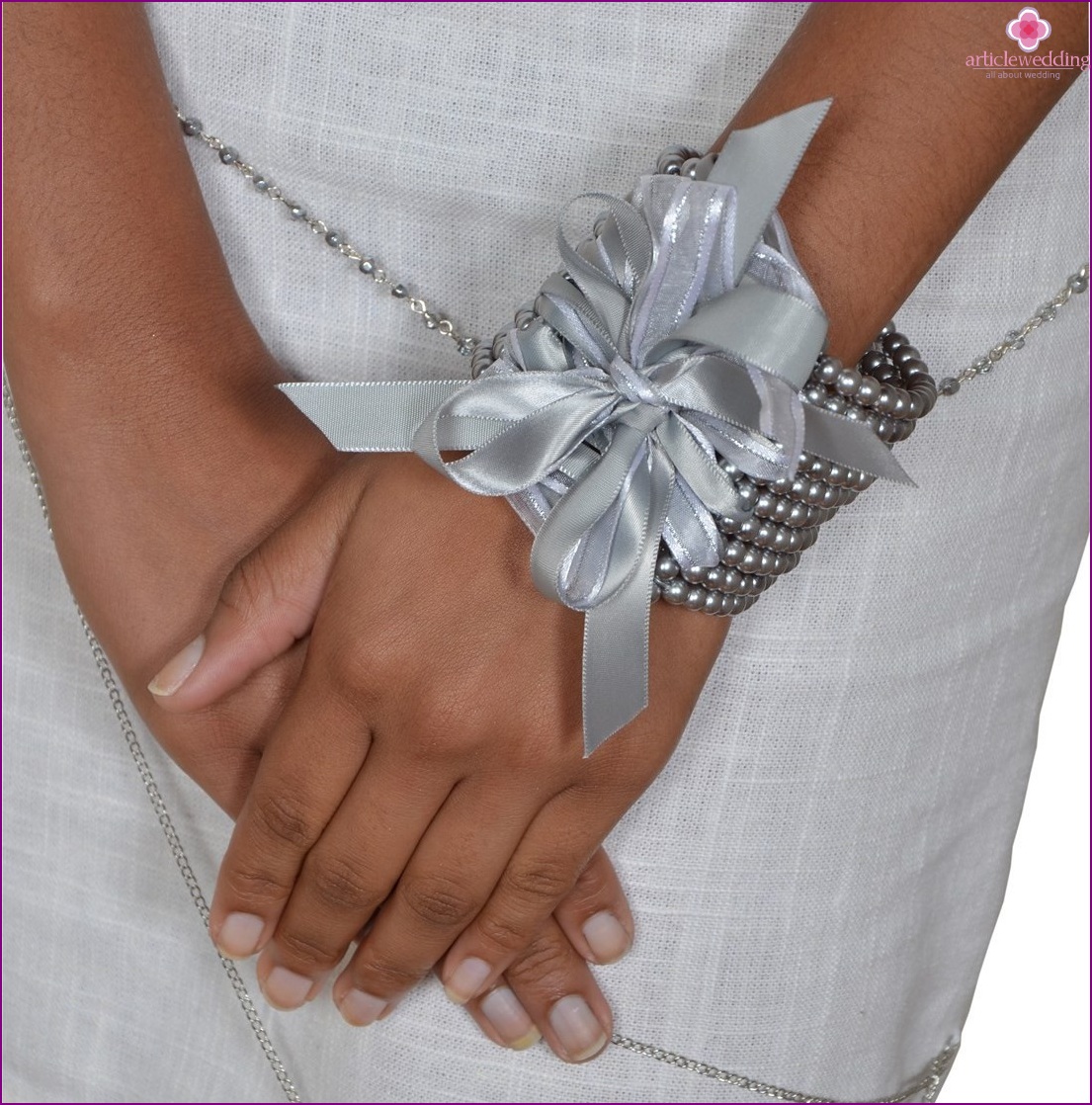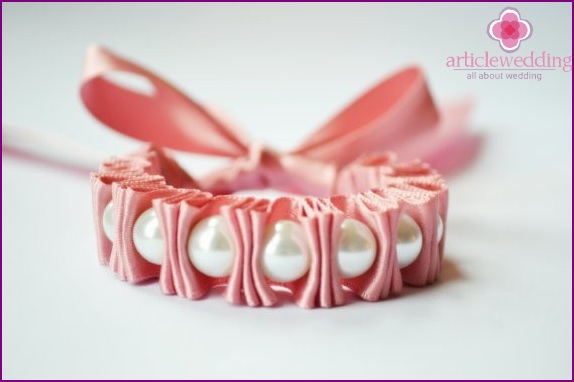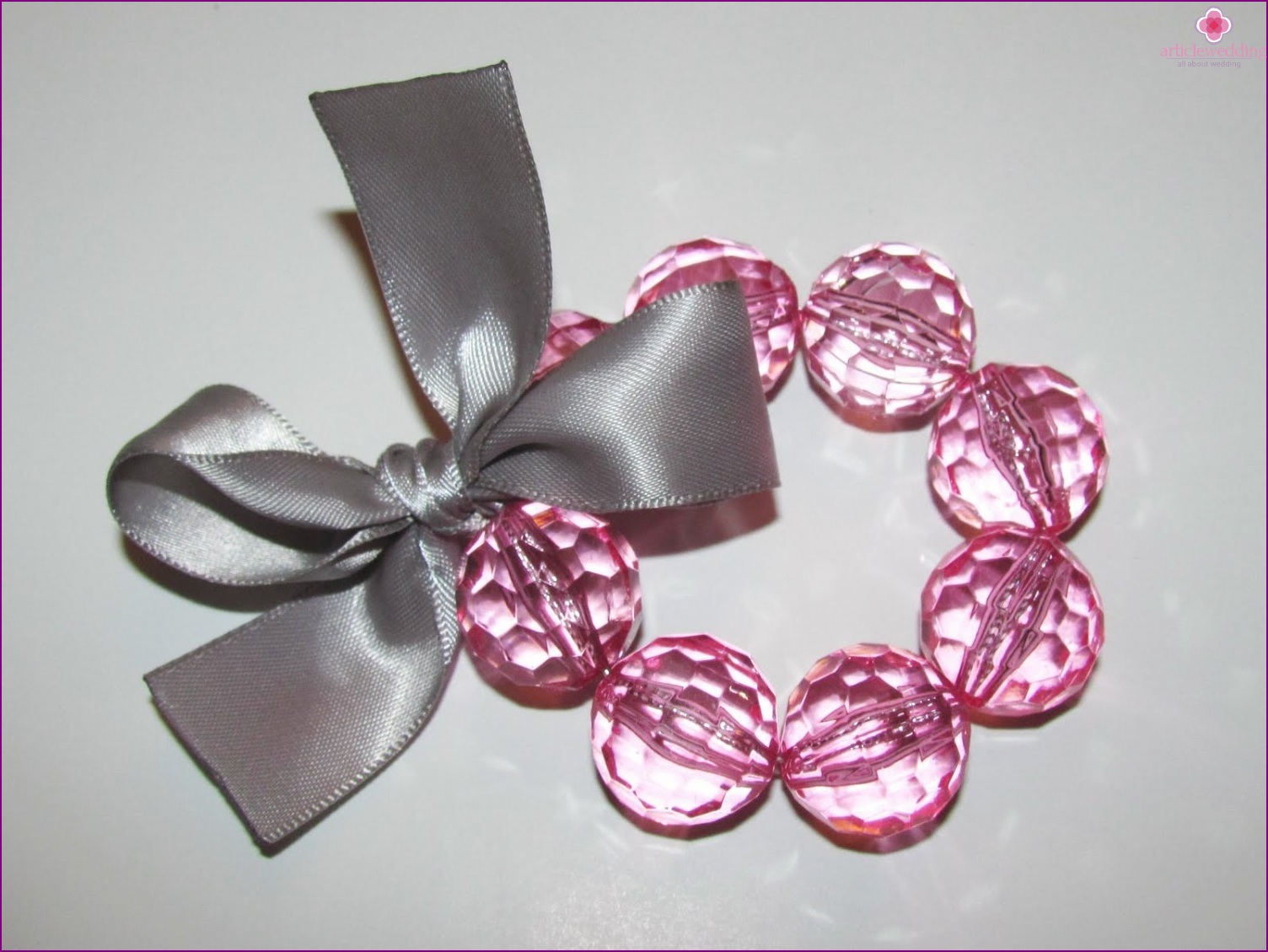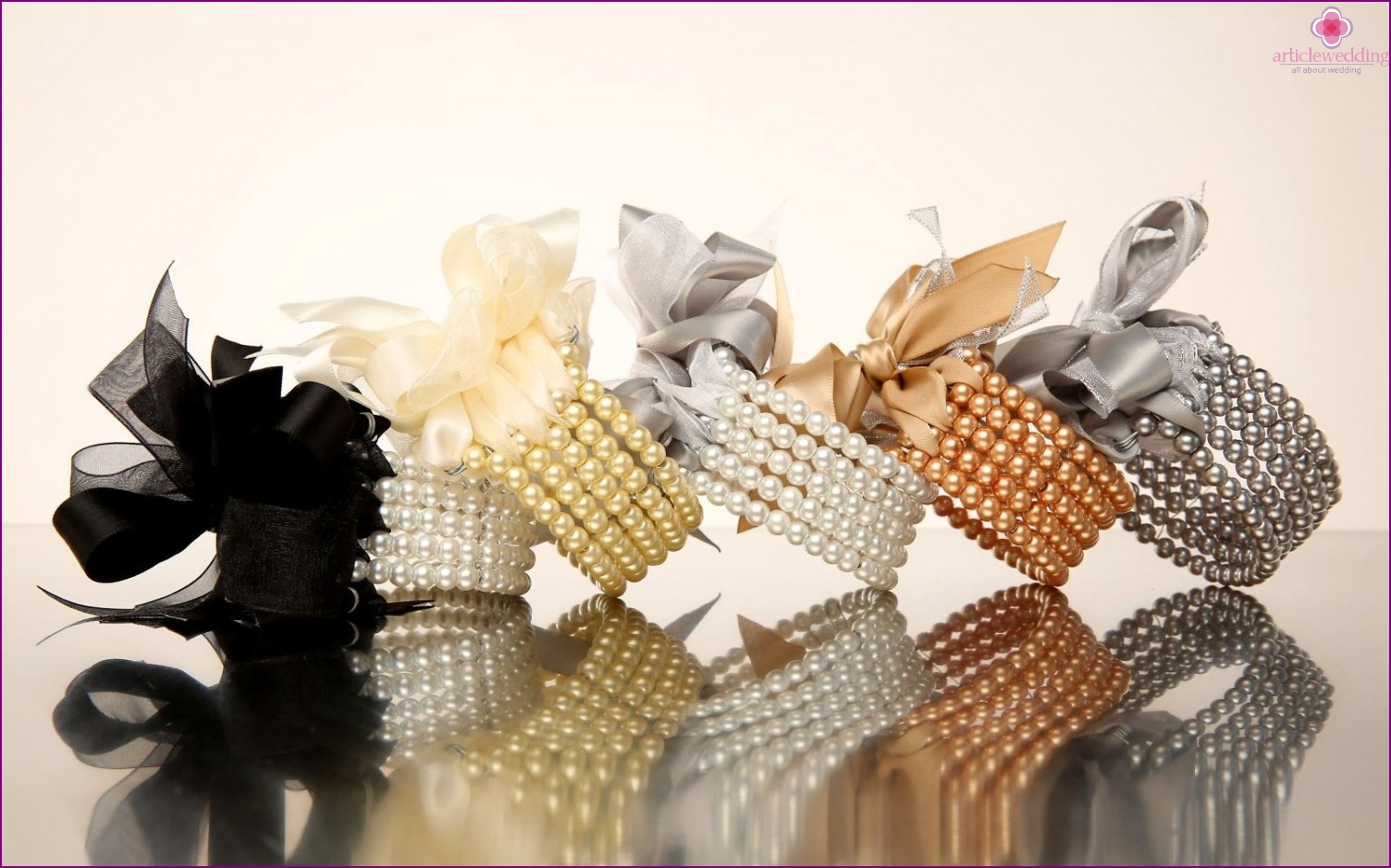 The portal www.articlewedding.com hopes that you will please your girlfriends with such nice and stylish handmade bracelets.!