Contents
---
---
It is no secret to anyone that a man makes a marriage proposal. Everyone knows that kind words of love are accompanied by a gift in the form of a ring.
However, the bride herself can make a kind of proposal, but only to her friends. This interesting tradition has recently gained popularity. .
On the portal www.articlewedding.com you will find an unusual way to please your girlfriends. Present them with unusual handmade rings that will become a kind of invitation to your wedding to be a bridesmaid.
The ring can be made of wood, which is considered a symbol of well-being and harmony, as well as ceramic or glass. In the wedding master class, you will learn how to make a ring with the initials of girlfriends and beautifully arrange such a gift.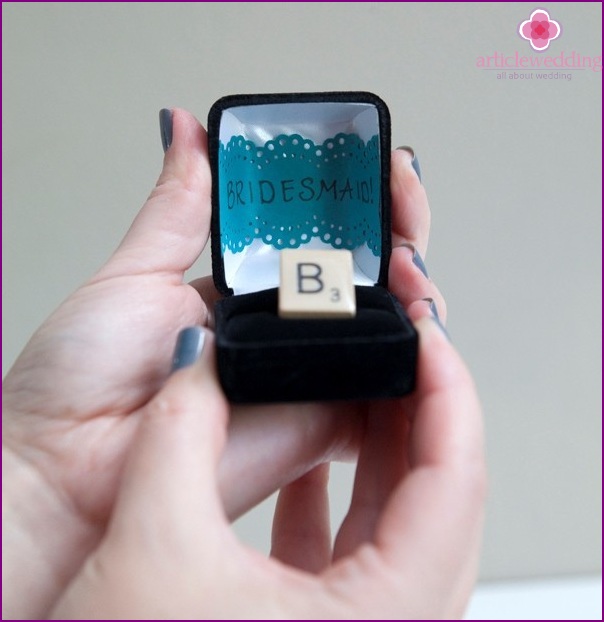 Materials and Tools
:
box for the ring;
wooden tile with letters;
base for the ring;
brilliant varnish with 3D effect;
paper cutting machine or scissors;
different color paper;
glue and / or glue points;
nail file;
pen or printer;
decorative scissors.
Time
: 50-60 minutes.
detailed instructions
:
Making an unusual gift for bridesmaids is very simple if you set a goal and confidently get to work. We will start from the ring itself, and later we will start decorating the boxes. Prepare the necessary materials and start crafting a creative ring.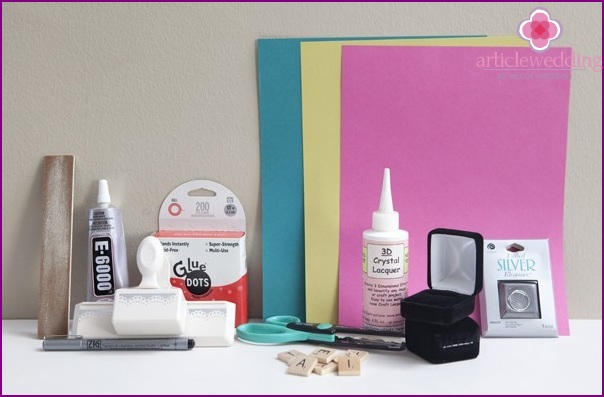 First, select a letter for the future ring. It's best to choose the first letter of your girlfriend's name. Now you need to cover the letter with a thick layer of varnish to give it a shine. It is best to do this in advance, as the varnish will completely dry after only 24 hours..

After the varnish has dried, you need to take a wooden tile and sand the back side with a nail file. This will allow the letter to be firmly glued to the base for the ring. You only need a drop of glue to connect the letter to the base.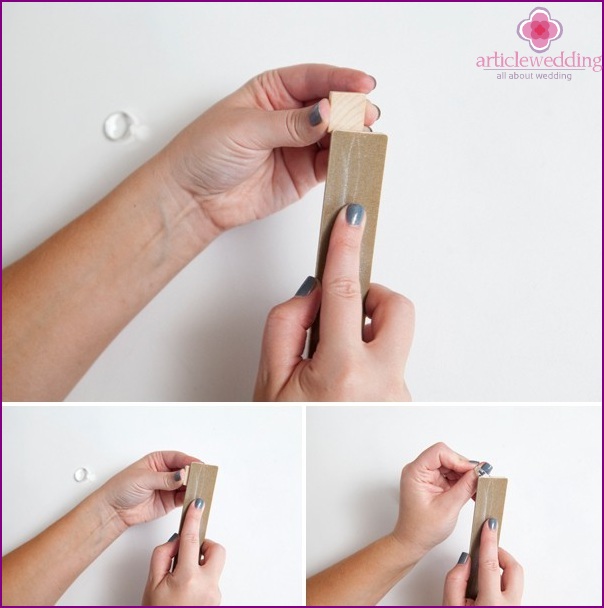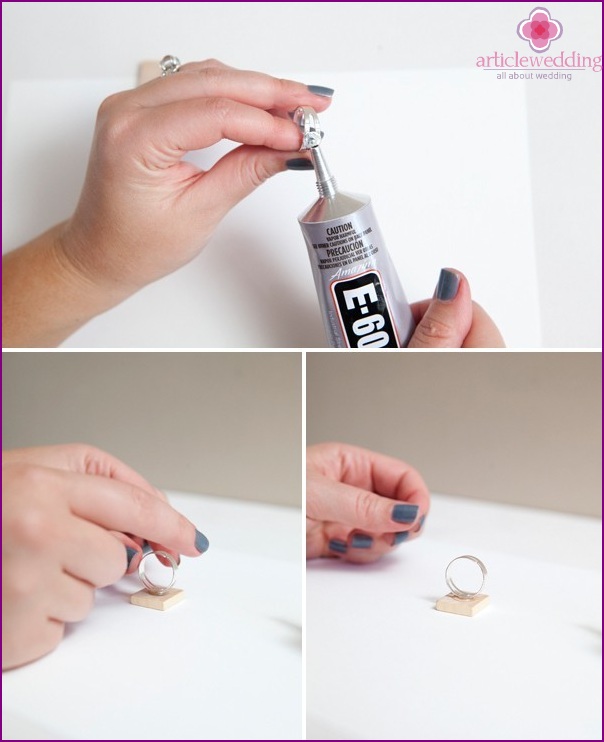 Now is the time to start decorating the boxes. Select paper of your favorite color. There are many options for decorating a box. You can write any words on paper - warm words addressed to friends or comic phrases that make them laugh. In our master class 3 design options are offered. In the first case, it is necessary to prepare a strip of such a length that it wraps around the box in a circle, as well as cut a piece of paper that will be inside the box. Use paper stamps or scissors to decorate paper stripes. On the stripes can write these words: «Diana for you ...», but inside «…bridesmaid».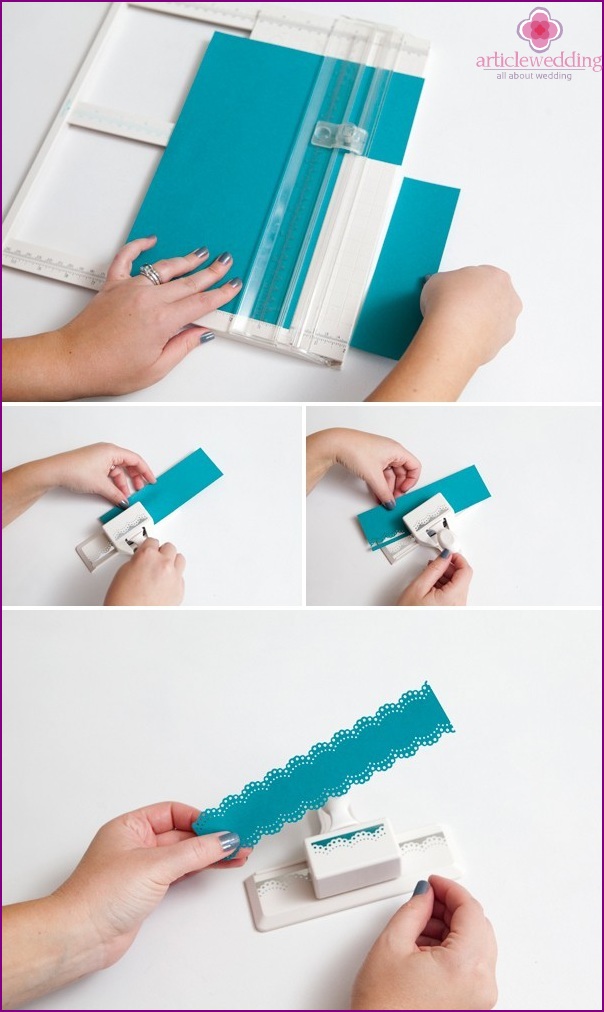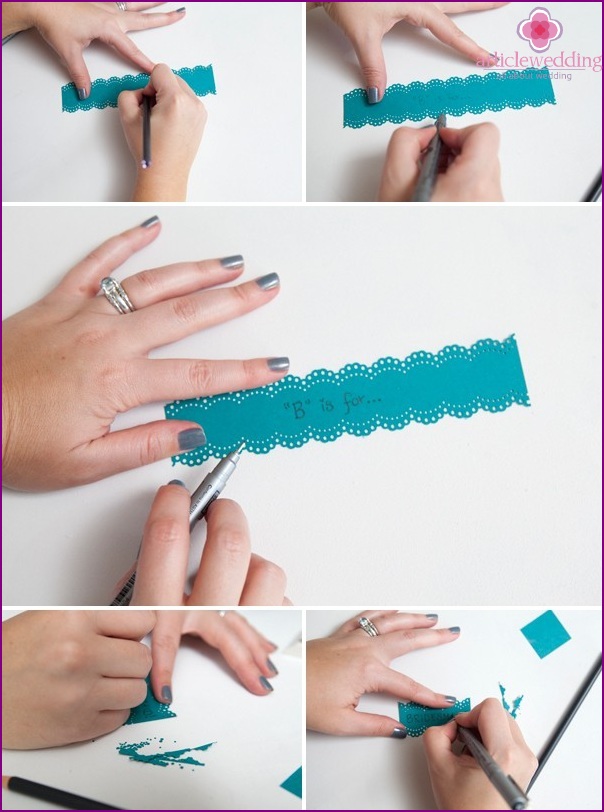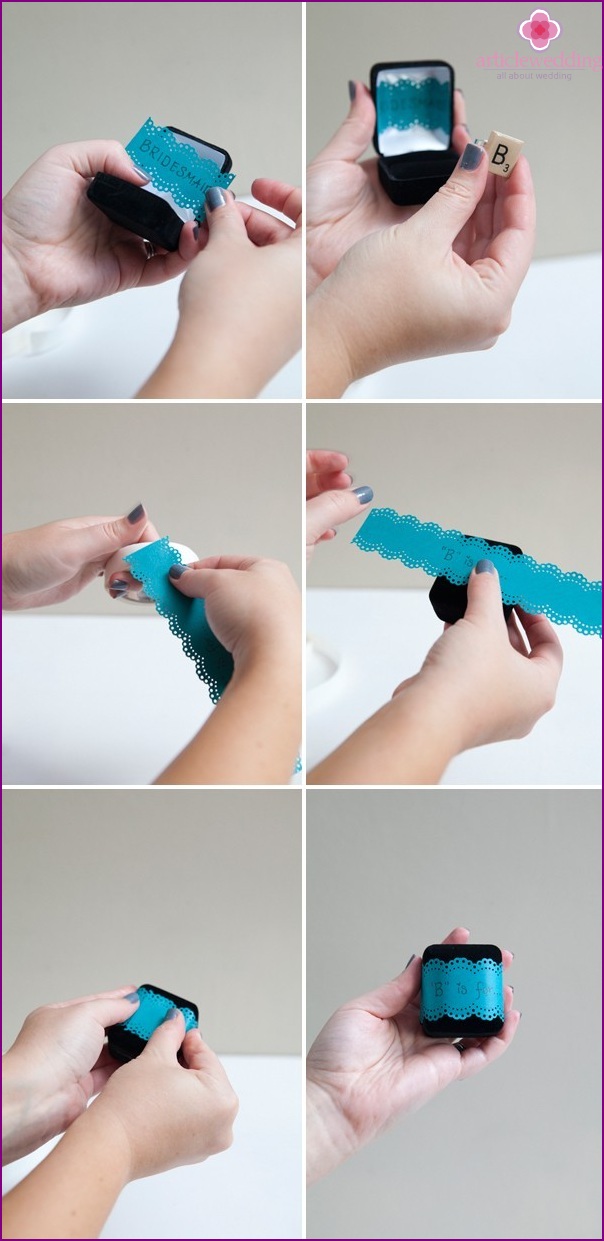 You can use another option for decorating the box. The strips are measured by the same principle, but the inscription will be different. On the outer bar write «Will you ...?», and on the inside continue the phrase «... bridesmaid?».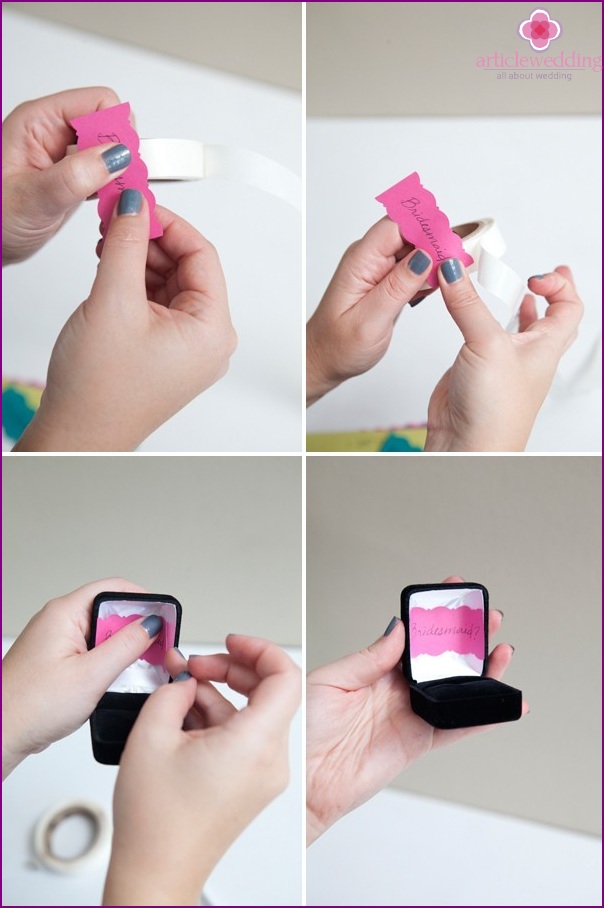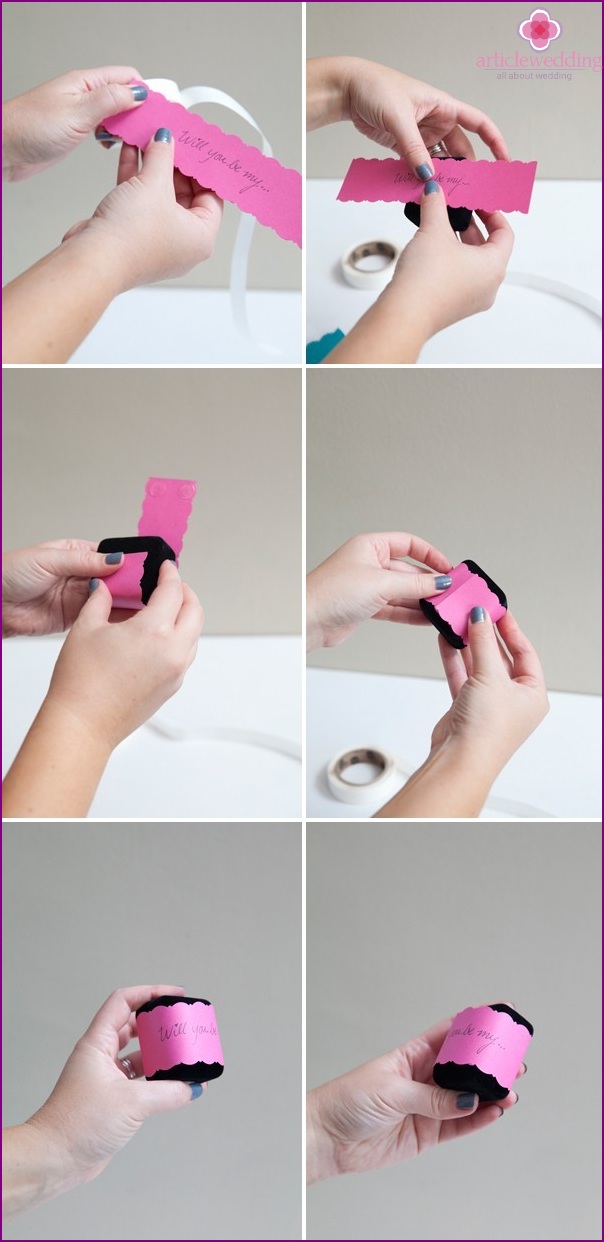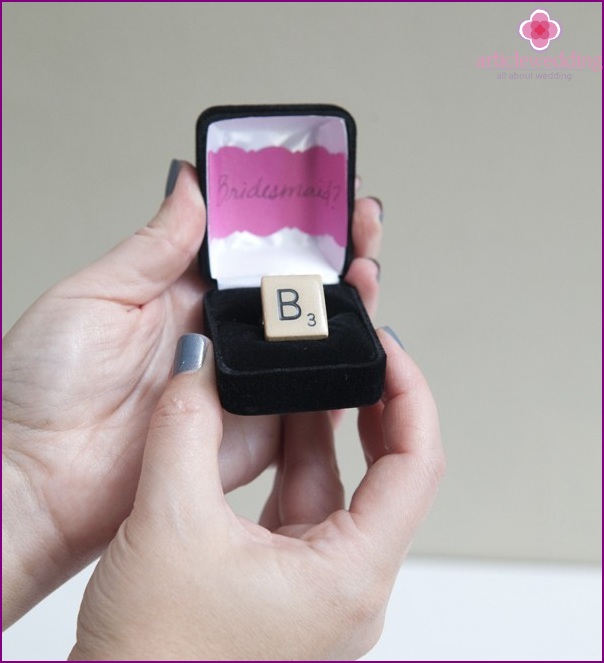 And finally, you can write a comic phrase on your box. From the outside write «I can't say yes ...», and on the inside - «Without you!». Girlfriends will appreciate your creativity.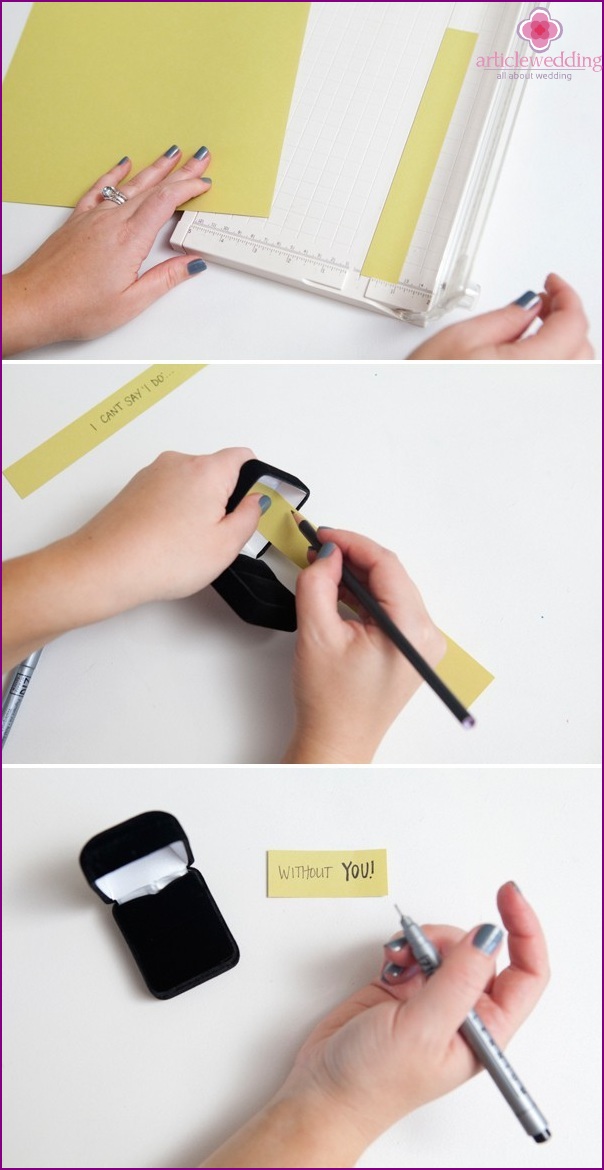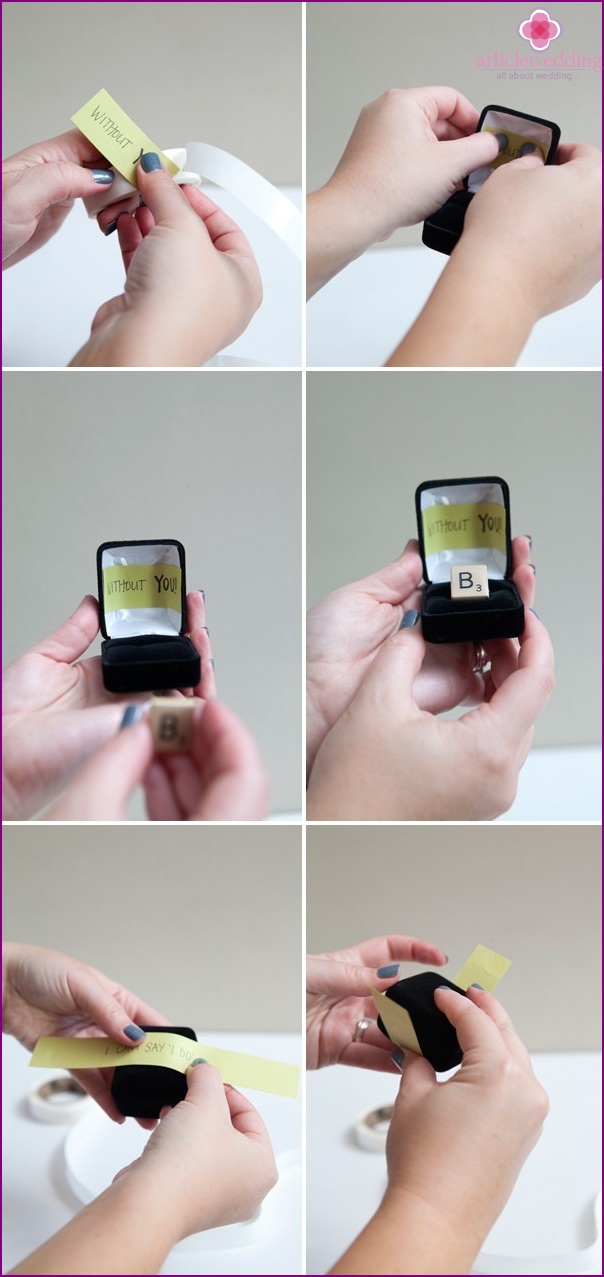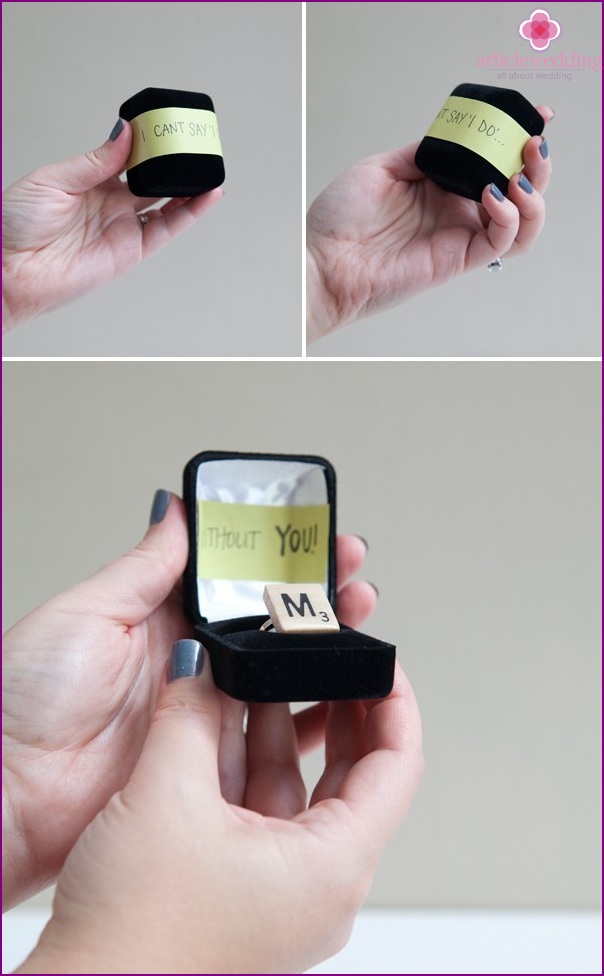 Application options
Creative rings will be a wonderful gift for your beloved girlfriends. Also, the bride can make such rings as bonbonnieres for guests or give her girlfriends a bachelorette party.
You can use a variety of materials for making rings, the main thing is to indicate the initials of friends, so that the gift is personalized.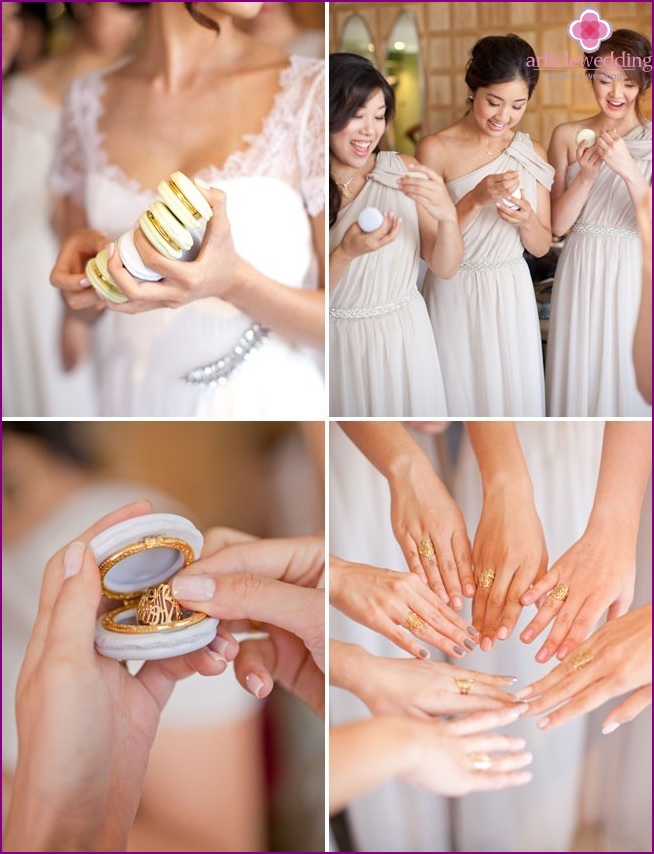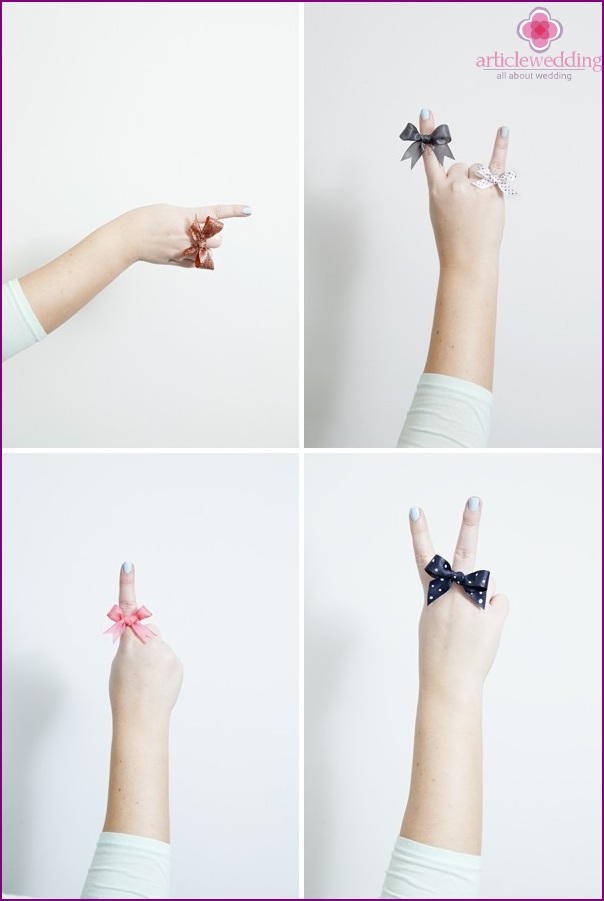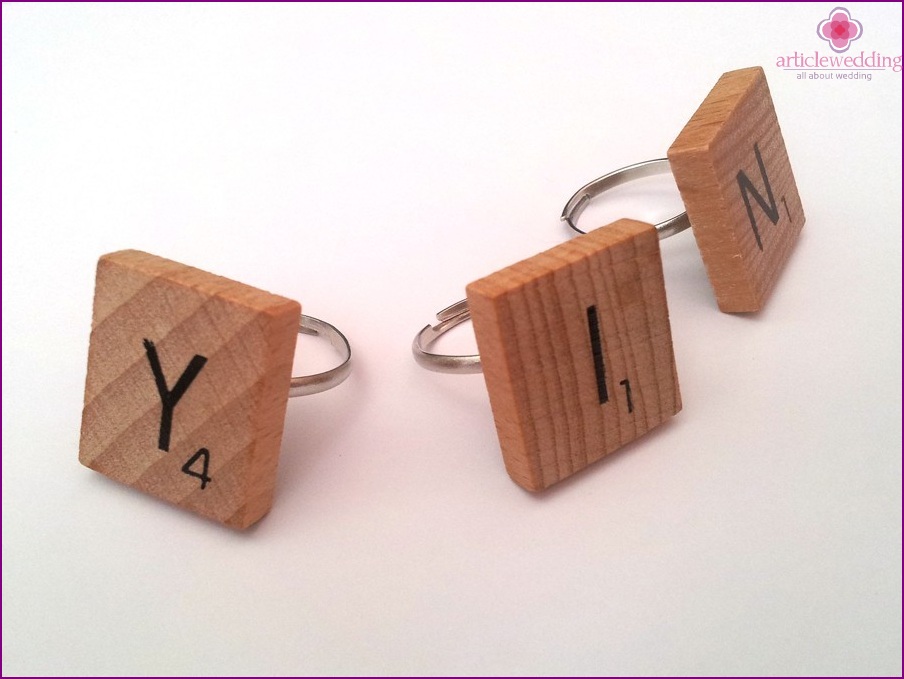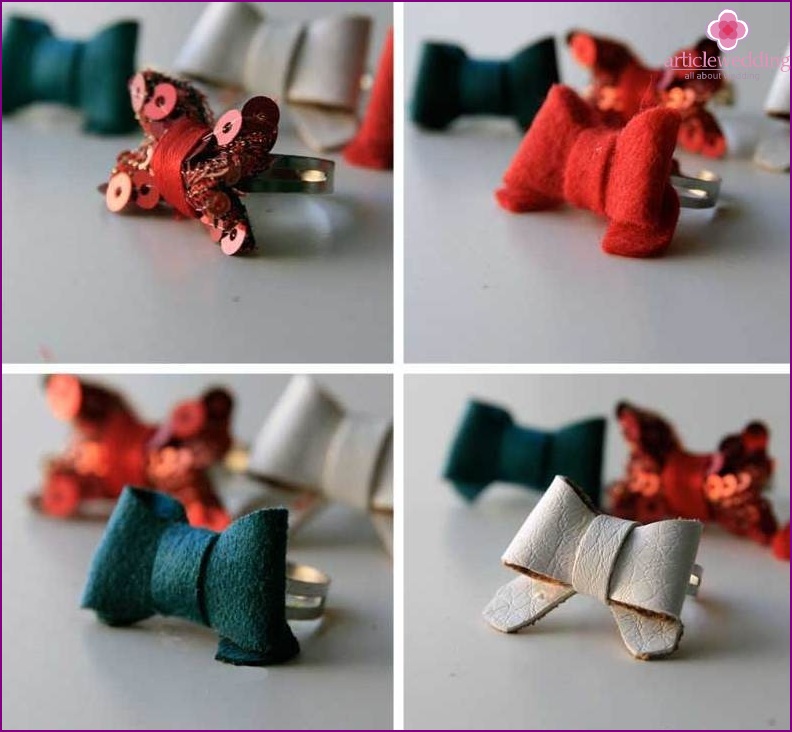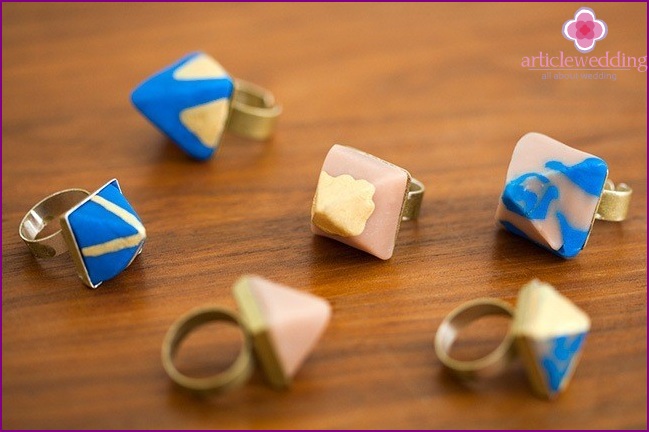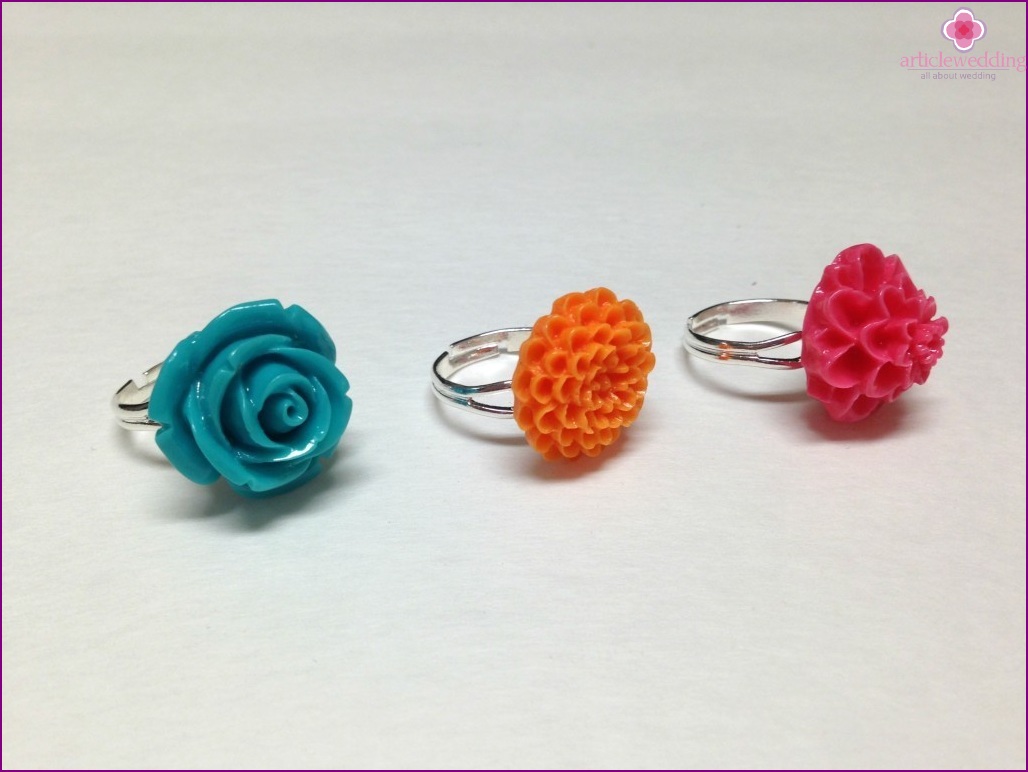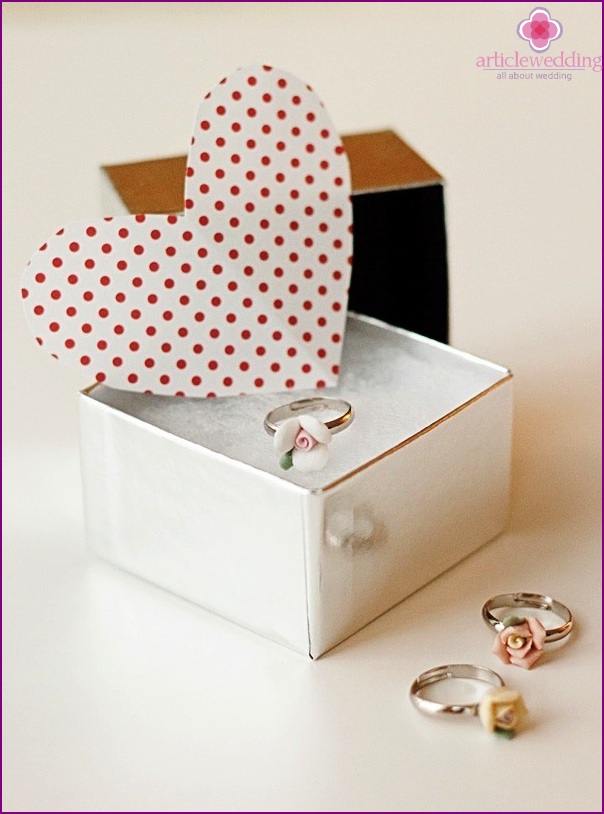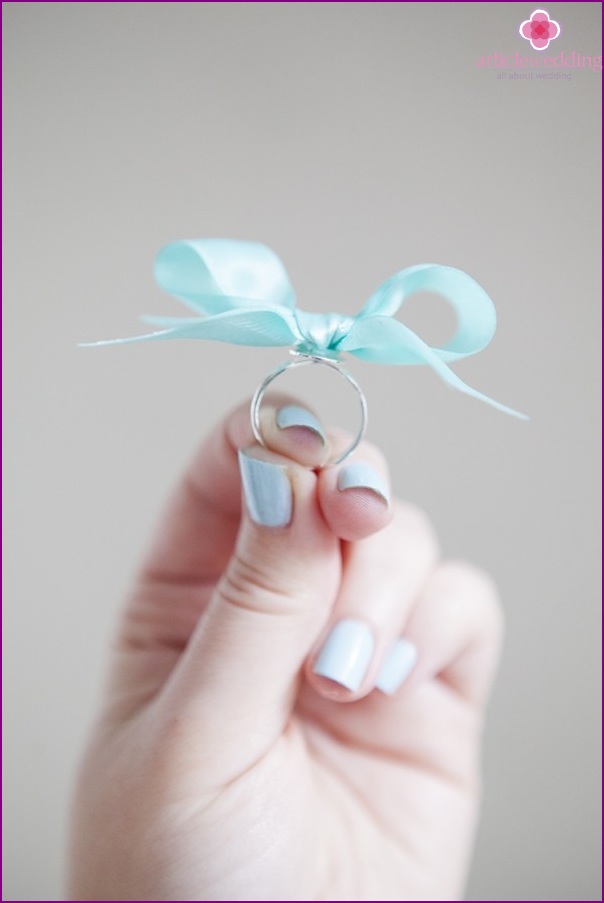 At www.articlewedding.com you will find many interesting wedding ideas that are quick and easy to turn into reality!