Contents
---
---
Making a wedding hall is a fascinating activity that requires not only knowledge in the field of design and decoration, but also a creative mindset. Often the bride and groom invite professional designers who help in creating exactly the image that a couple of newlyweds imagined. However, you always want to bring your own idea or zest to the wedding decor to create a romantic holiday atmosphere.
The site www.articlewedding.com offers you to make unique luminous flashlights on your own, which will be a great addition to the wedding table setting. Flashlights are distinguished by their versatility.
Firstly, at the very beginning of the wedding, they can be used as table numbers so that each guest finds his place and his company.
Secondly, in the evening a candle is lit inside the flashlight, and it starts to glow, creating beautiful highlights.
Thirdly, lanterns can be used as an accessory for a wedding photo shoot. Such an accessory is really worth crafting to decorate your magical wedding.!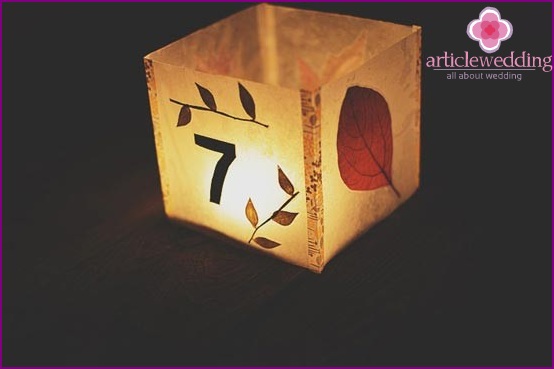 Materials and tools:
waxed paper;
dry leaves or flowers;
cardboard;
tool knife;
rice paper tape;
iron;
cutting board;
ruler;
folded bone;
stencils with numbers.
Time
: 30-40 minutes.
Detailed instructions:
DIY is always fun and exciting, especially when it comes to wedding jewelry. In order to make flashlights, numbers, prepare all the necessary materials. First, cut four pieces of waxed paper, 12.5 x 25 cm in size.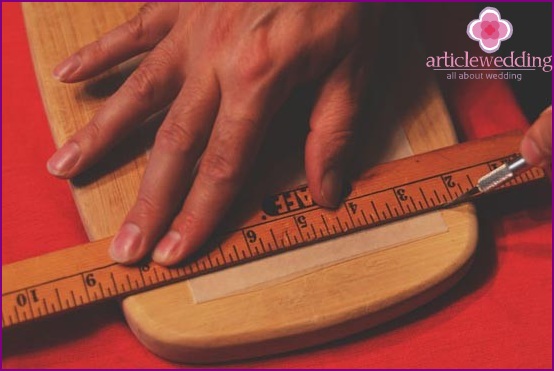 Take one strip of waxed paper and fold it in half to make two squares. The waxed side of the paper should be inside the future flashlight. Put the dried leaf on the right side of the strip.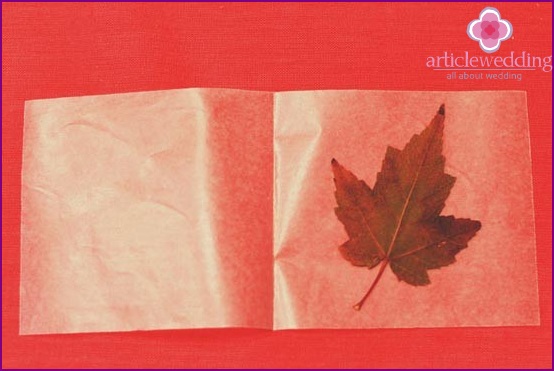 Cover the leaf with the other side of the strip so that the edges match. Use an iron to glue the two sides of the waxed paper. Put a piece of cotton cloth on top and start ironing. Do the same with two pieces of waxed paper using different leaves and flowers..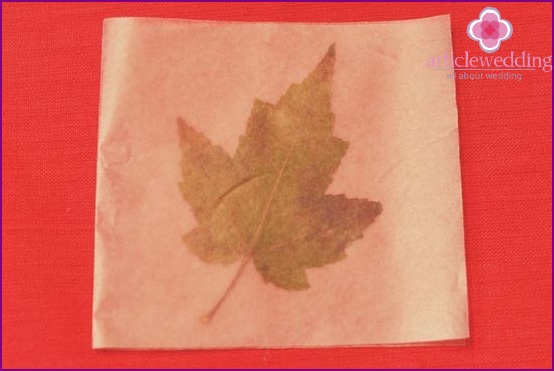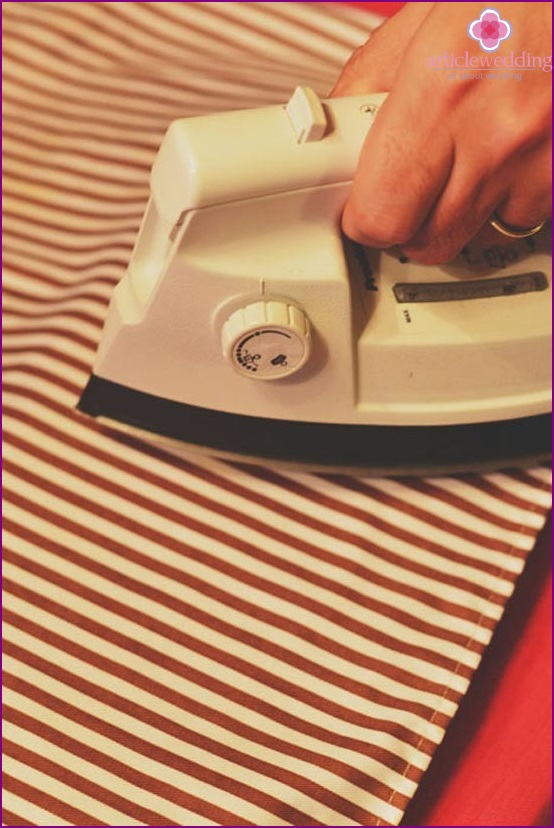 Take a piece of cardboard to draw numbers on it. To do this, use a stencil for numbers. Using a tool knife, cut out the numbers on the cardboard. Glue the fourth piece of paper, use a number plate instead of leaves.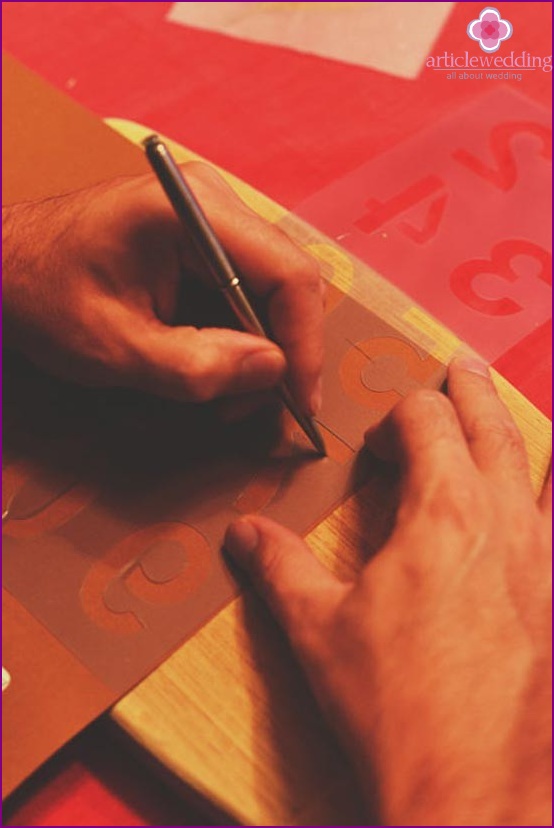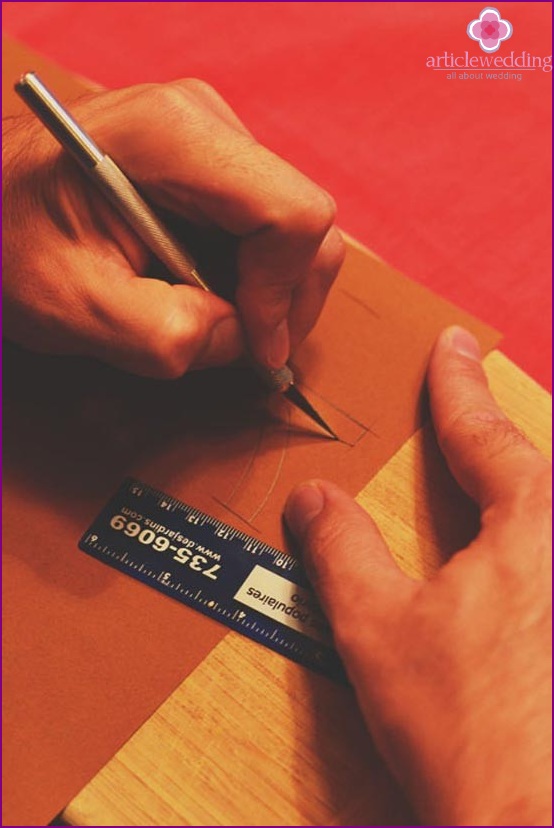 Lay out four pieces of paper that will become the sides of the flashlight on the table. Now you need to connect all four sides using rice paper tape, as shown. To do this, connect the two sides with the front sides to each other and put on a cutting board. Glue the tape edge to one edge (right). Turn over the paper and glue the other edge of the tape. To smooth the tape, use the folded bone.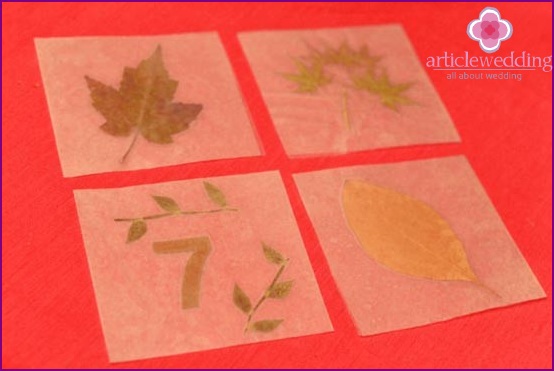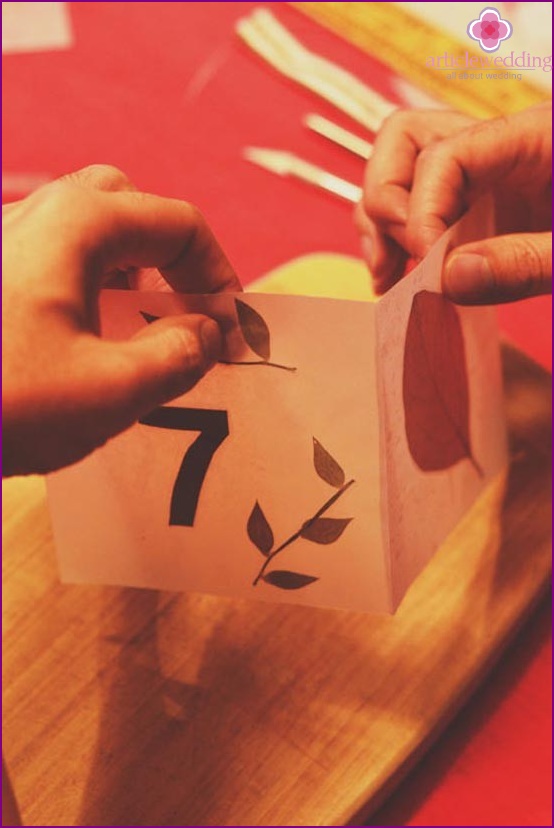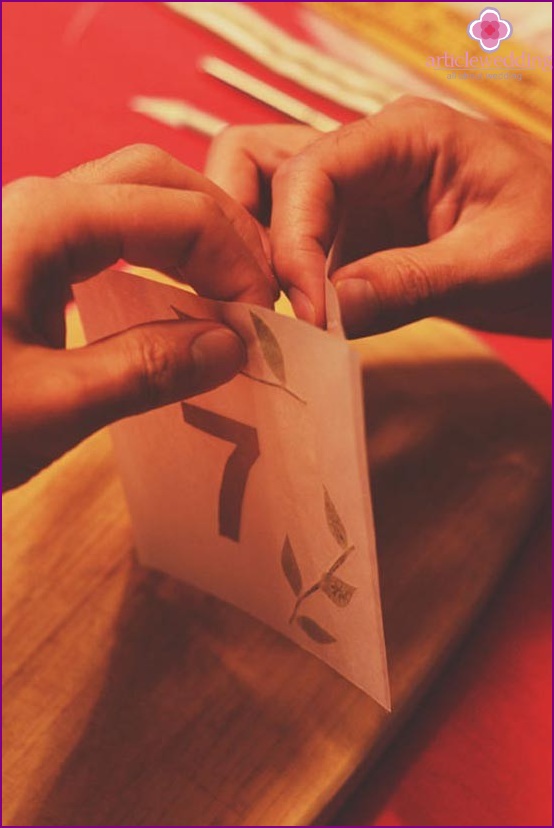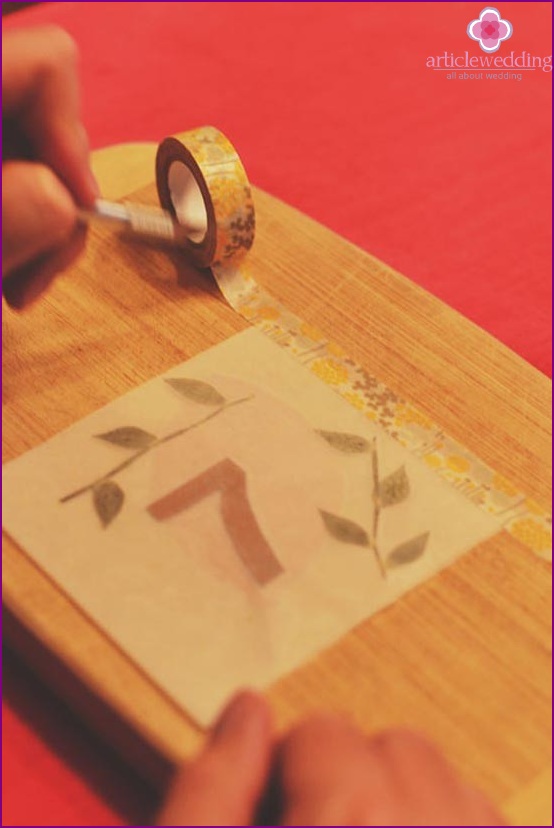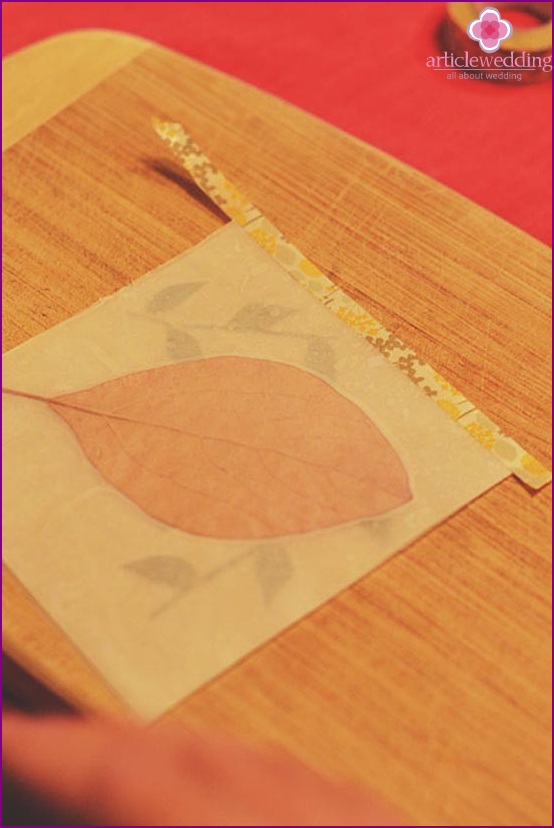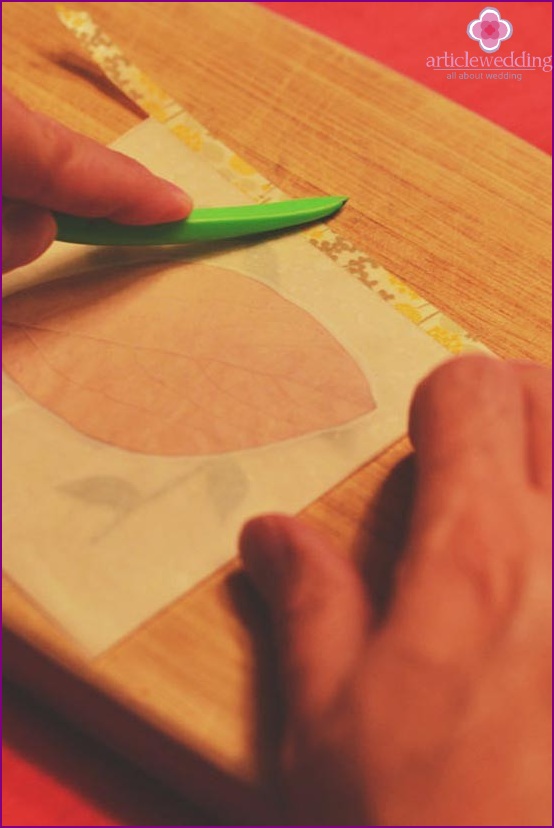 Then again continue to glue the pieces of paper until you get a cube. Such a cube will have sides, but the top and bottom will be open. You can cube a candle to create romance at a wedding!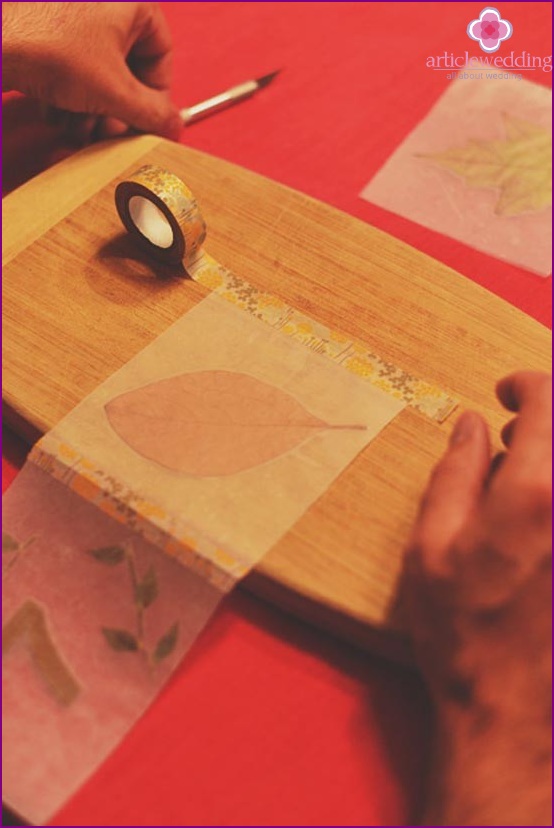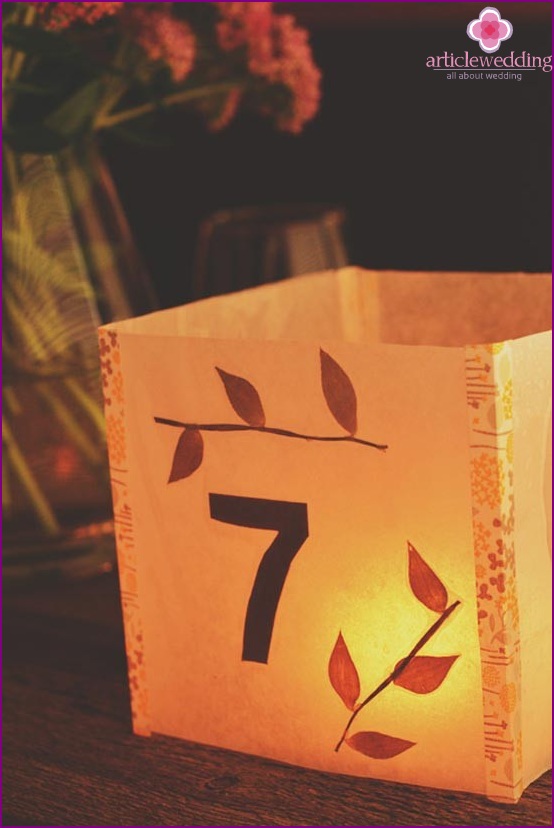 Application options
A cute accessory will be a great addition to a wedding decor. Also, such a flashlight can be used for a wedding photo shoot. Light a few flashlights to create a beautiful background.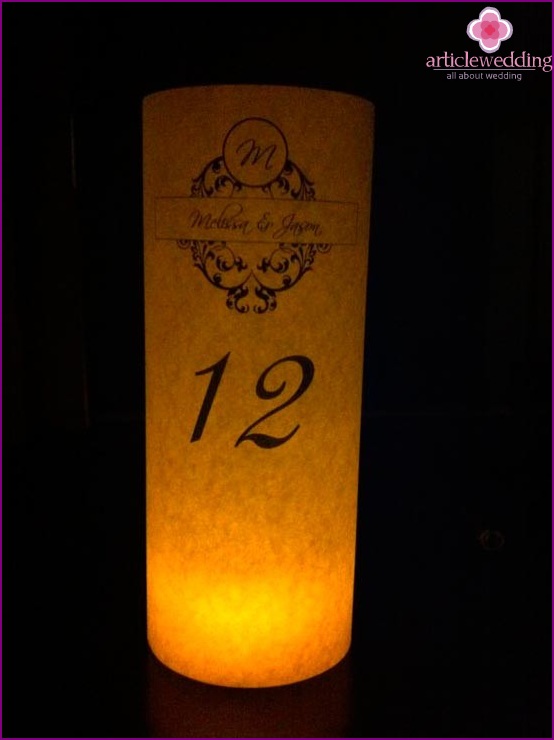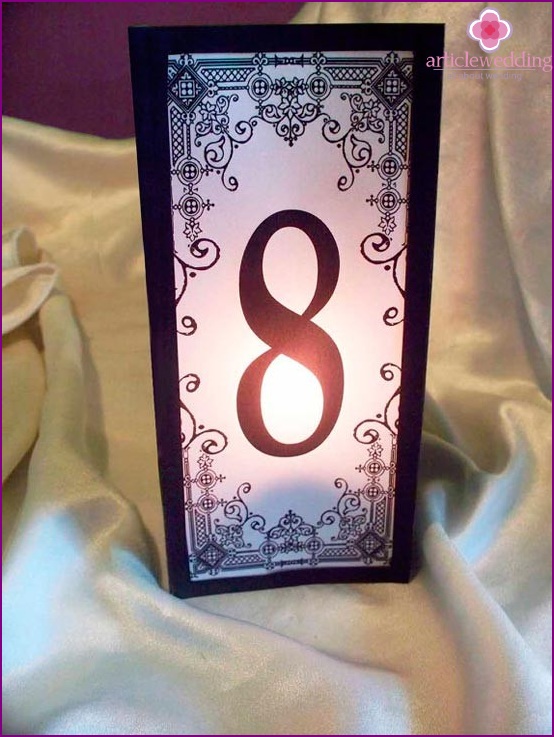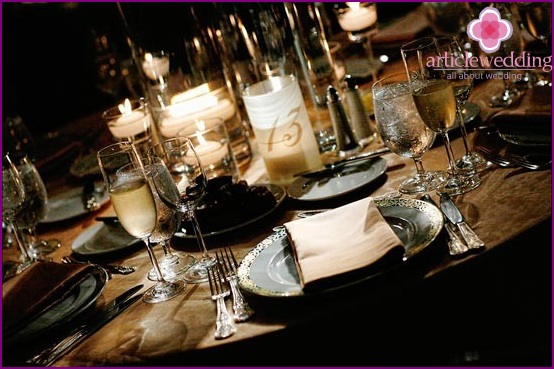 The wedding portal www.articlewedding.com offers you interesting master classes. It is always worth trying your hand to get unique decorations for a wedding celebration.!