Contents
---
---
There are so many ideas on how to decorate a wedding table! However, it is always worth remembering that all jewelry should correspond to a single style..
If you have chosen a floral motif, the wedding table must have flowers in beautiful coasters. If you like the rustic style, you should pay attention to decorations made of straw and wood, as well as use yellow, white, blue and brown colors.
Fans of bright weddings are much more fortunate, because they have a huge selection of colors and materials that can be used in wedding decor.
About one of these wedding accessories will tell the fashion site www.articlewedding.com. In our master class, we will tell you how to make stunning table numbers out of ordinary cardboard boxes. Bright, fashionable, stylish - such numbers will become an expressive emphasis on the wedding table. They will add bright colors to the wedding style and add a touch of fun and enthusiasm to it. Such numbers can be used to decorate not only wedding tables, but also to decorate any party.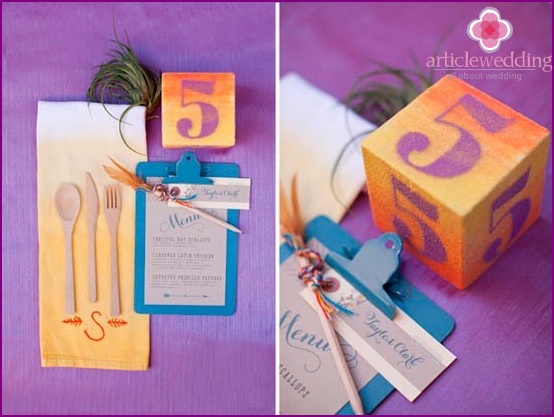 Materials and tools:
glue in the spray can;
cardboard box;
colored sand;
paint and brush;
numbers printed on paper;
scissors;
sand mixing bowls.
Time
: 2-3 hours.
Detailed instructions:
In our master class, we will use colored sand to decorate cardboard boxes with numbers. Such sand can be bought ready-made, and you can also paint it yourself. To do this, you need to buy special decorative sand and dye. Add a few drops of dye to the sand and mix thoroughly. Self-staining will help you choose the shade that you like best. Also, to create different shades, you can mix two colors in a different ratio, for example, red and orange.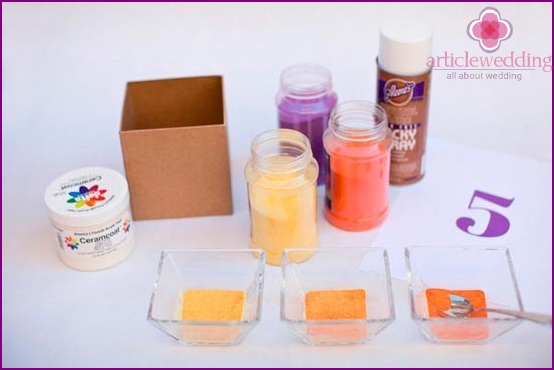 First, paint your box with white paint to make the paper even denser. Let the paint dry. Next, apply glue to the box, which is sold in special cartridges and allows you to evenly distribute it on the surface.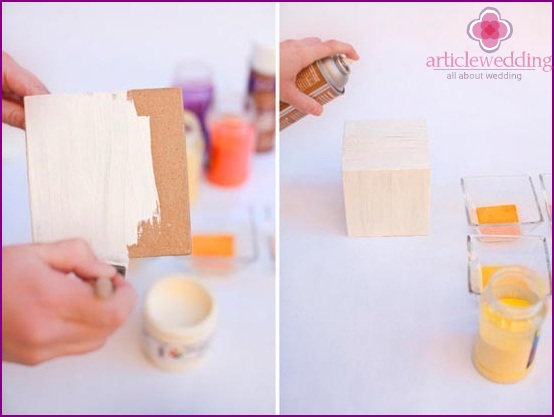 Using a teaspoon, pour sand of different colors onto the glue. You should get a beautiful transition of colors. Turn the box on its side so that excess sand crumbles. Let the glue dry and you can continue decorating the rest of the sides of your box..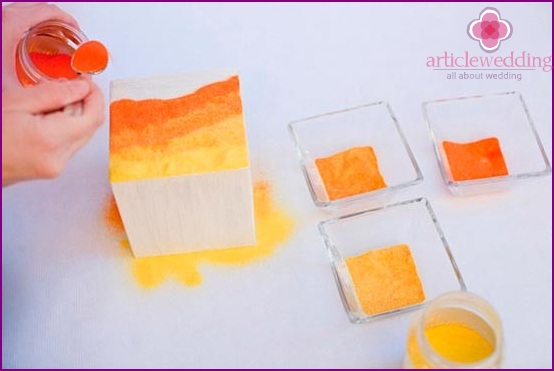 Now you need to cut out the numbers from the paper to make a pattern. Attach the leaf to the cube and spray the glue over the number. Now take sand of a contrasting color, for example, purple, and sprinkle on a number. Carefully remove the template - and you get a neat figure of colored sand.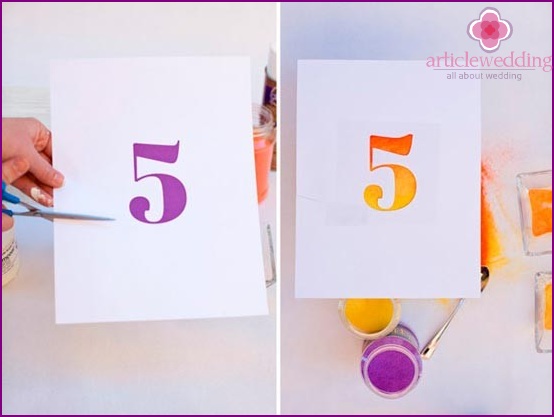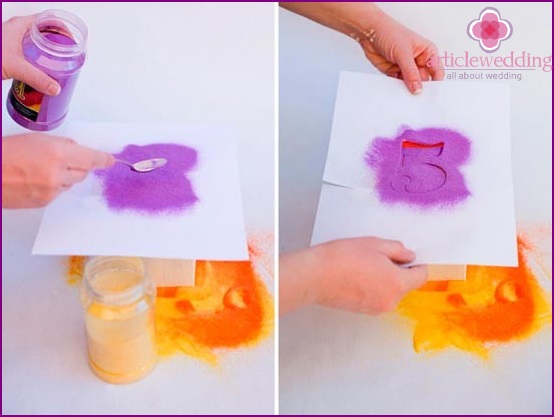 You need to make numbers on all sides of your cube so that the table number can be seen on either side. The result was original numbers for tables in the original style that will decorate your wedding table!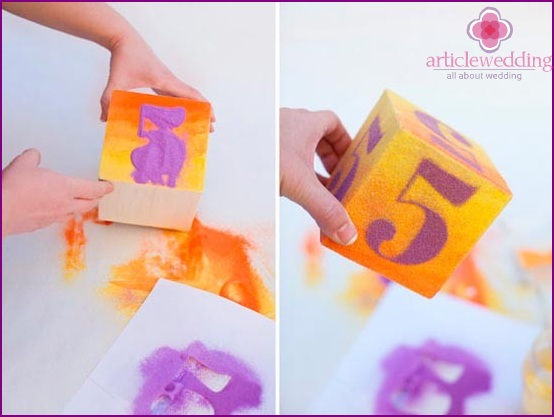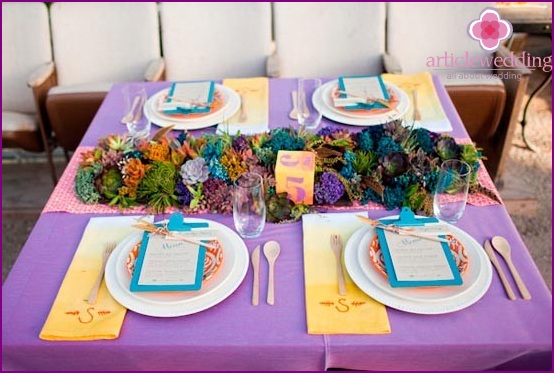 Application options
Stylish table numbers will decorate your wedding, and most importantly - they will be noticeable from any angle!
Recently, it has been very fashionable to use geometric shapes in the design of a wedding. You can use wooden cubes, as well as boxes of colored paper. Instead of numbers, you can write initials so that each guest can find their place.
In any case, the geometric shape is the trend of this season, it remains only to choose the appropriate design and color scheme for the numbers of tables or banquet cards for your guests.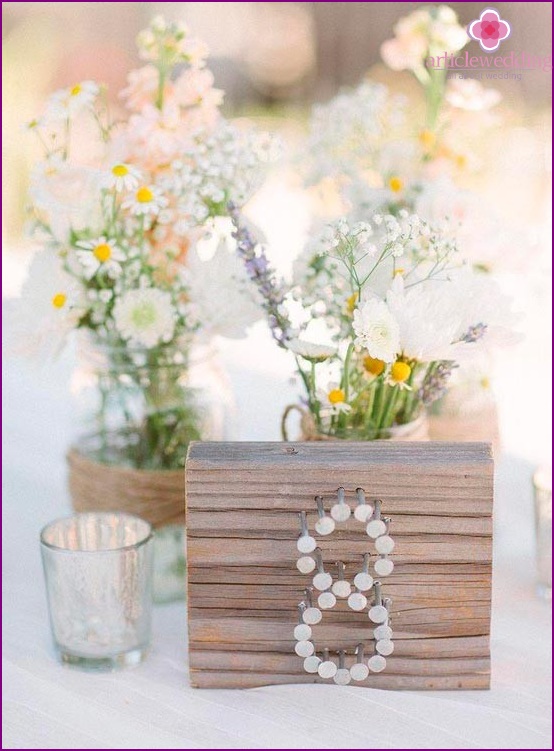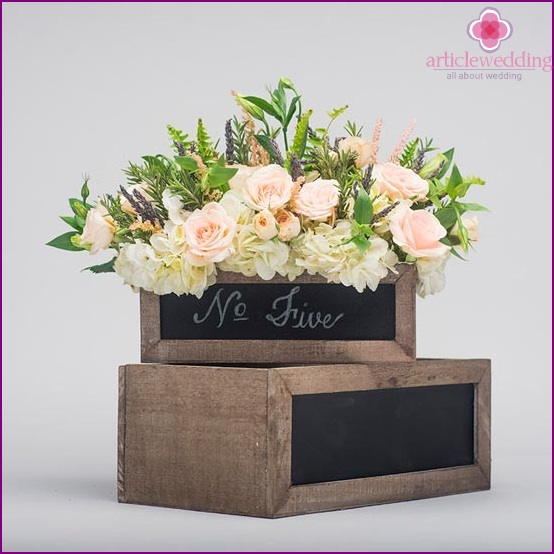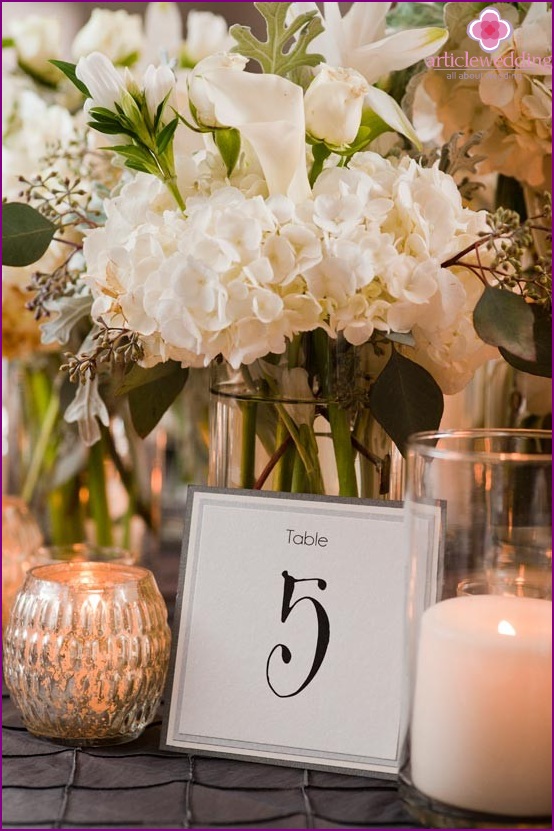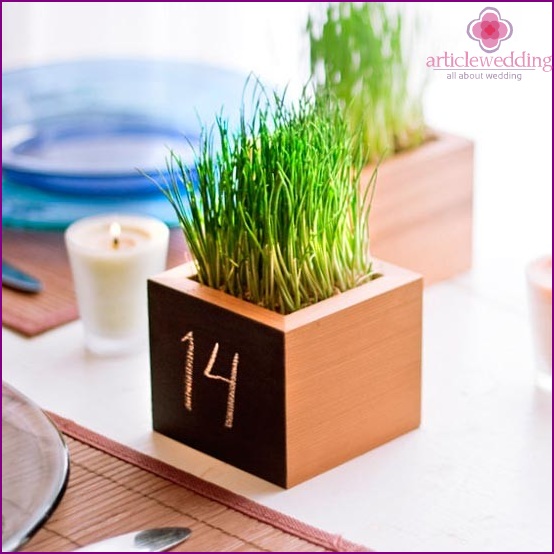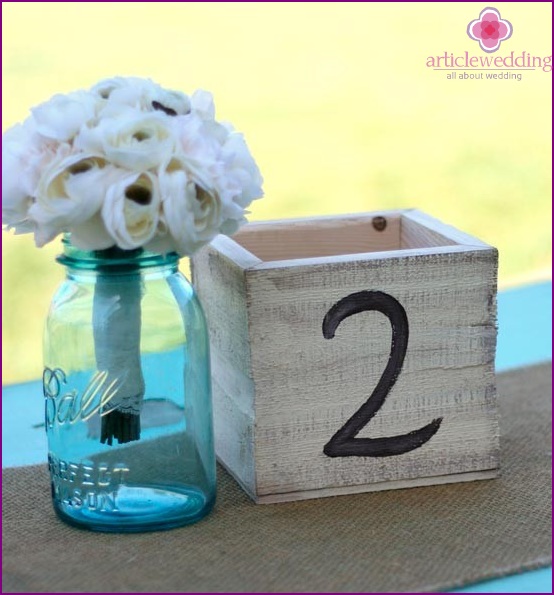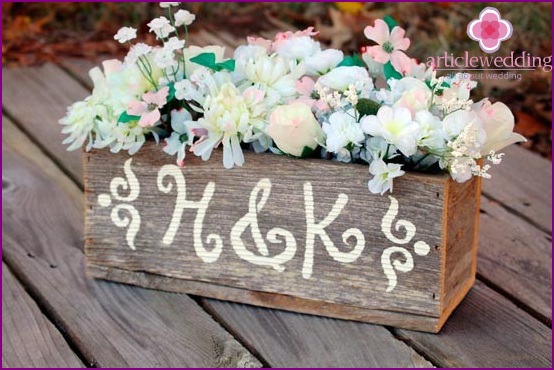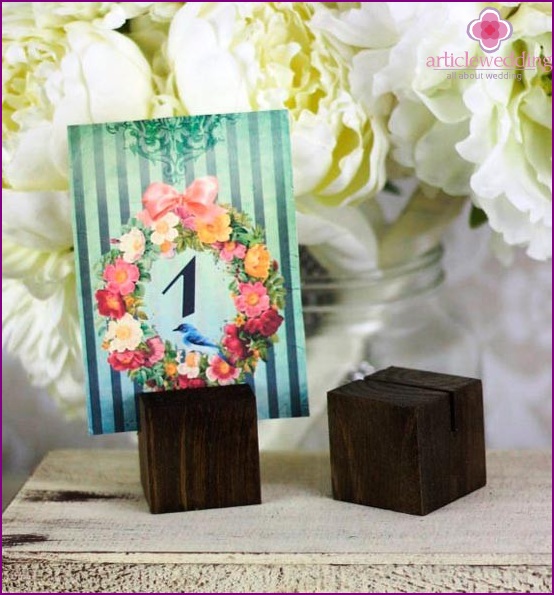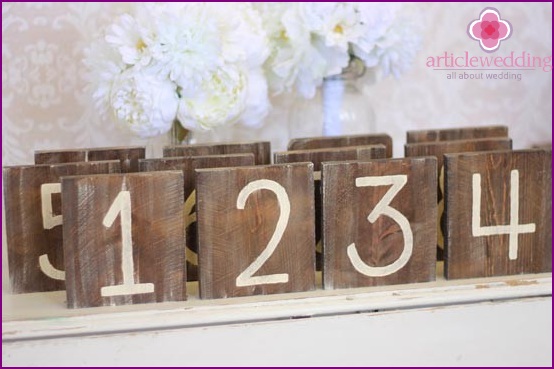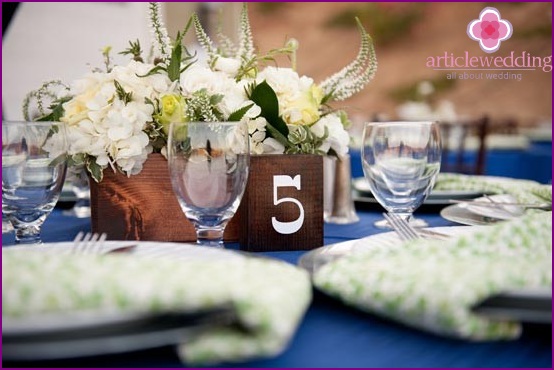 The website www.articlewedding.com advises you to use the full range of bright colors to create an excellent mood for guests at your holiday!