Contents
---
---
If it seems to you that it is impossible to pick up original accessories for a wedding, then you are mistaken, because you can make unique accessories with your own hands. Moreover, hand-made things are becoming increasingly popular..
On the portal www.articlewedding.com you can familiarize yourself in detail with the wonderful idea of ​​creating seedling cards that will make your wedding decor bright and stylish. To make the accessory, a sweet dessert, a fork and a card with the name of the guest are used. Such an accessory is quite multifunctional, since your guests can not only find their place at the table, but also enjoy a sweet dessert, which for convenience is immediately strung on a fork. Comfortable and tasty.!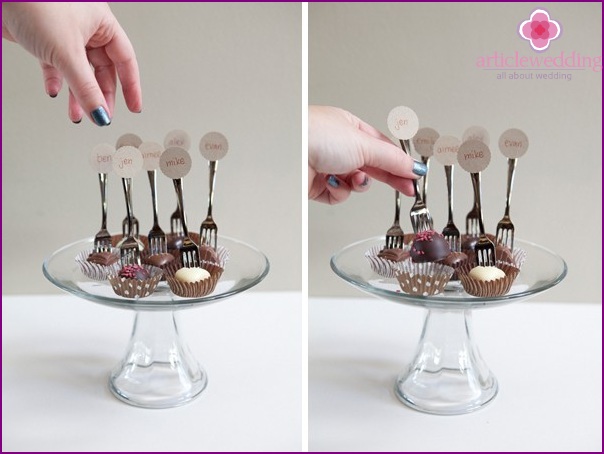 Materials and Tools
:
dessert forks;
figured hole punch with a diameter of 2.5 cm;
chocolate candies;
cardboard;
pen or felt-tip pen;
glue or glue points;
muffins.
Time
: 20-30 minutes.
detailed instructions
:
Sweet treats with guest names are best made a few days before the wedding so that the sweets do not deteriorate. Before you start making a wedding accessory, prepare the necessary materials and stock up on a good mood. Such cards are made very quickly, so you do not have to spend a lot of precious pre-wedding time.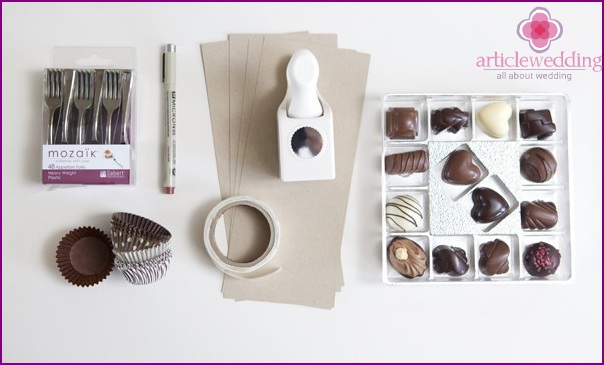 The first step is to prepare cardboard circles. Feel free to arm yourself with a hole punch, with which you can quickly make cards. You can use any shape you like - an oval, circle or square. The use of hearts is especially important for weddings. On each card write the names of the guests.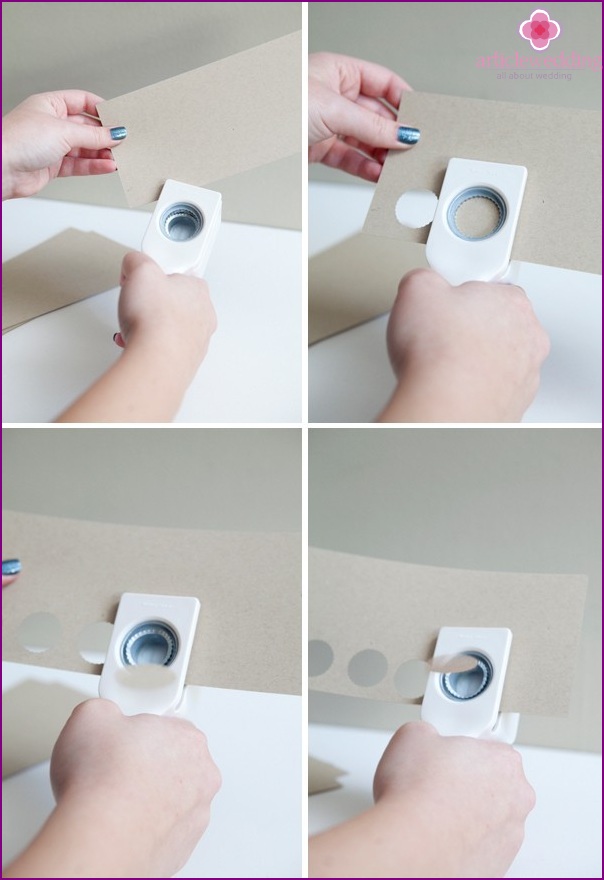 Now is the time to attach name cards to dessert fork. Such forks were not chosen by chance - they make the accessory very funny and original. Use glue dots to attach the cardboard circles to the fork as shown. Make forks for all guests. Double-check the guest list several times so that you don't forget anyone.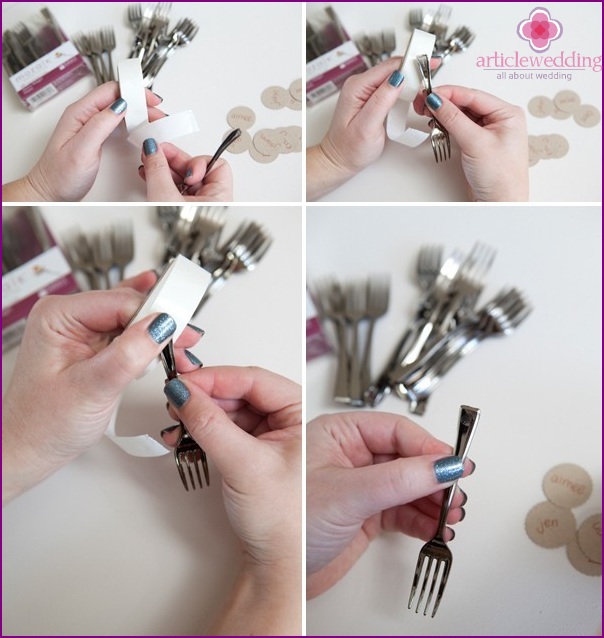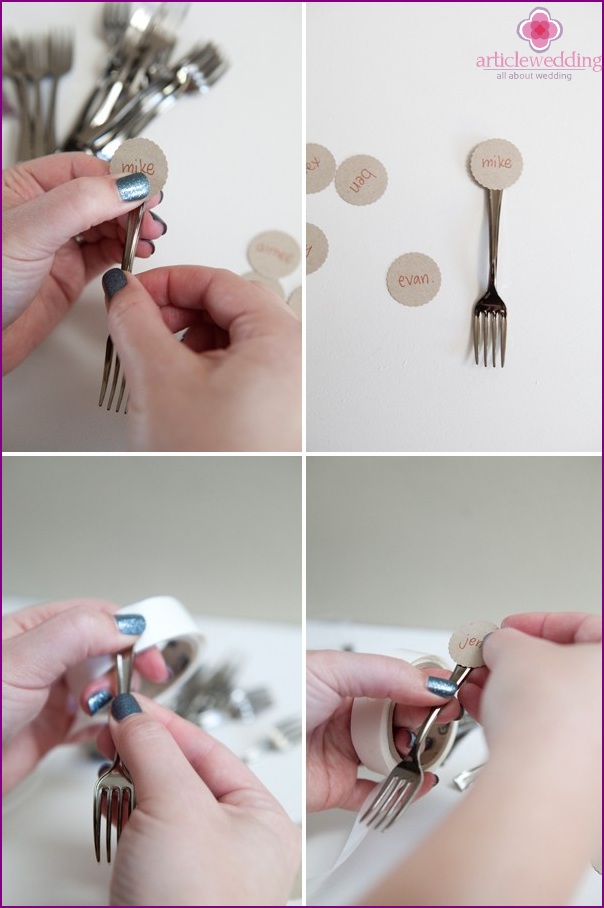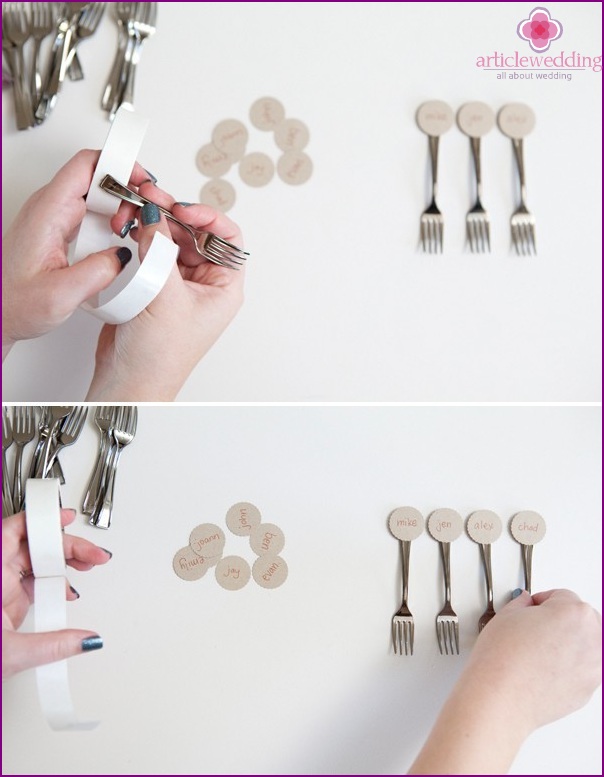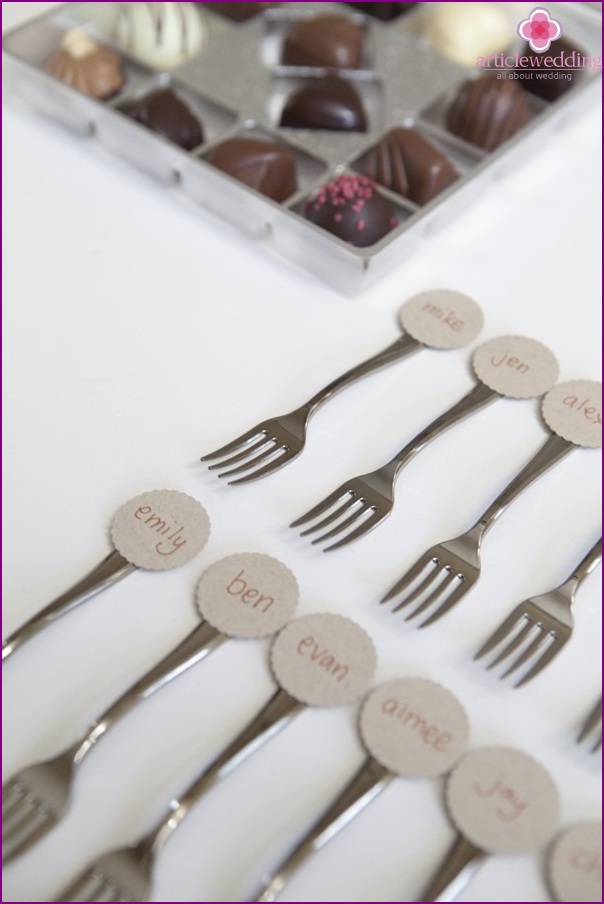 Now gently pin the candy onto the fork. Put it in an openwork mold. Do the same with the rest. Guests will only have to try your original treat!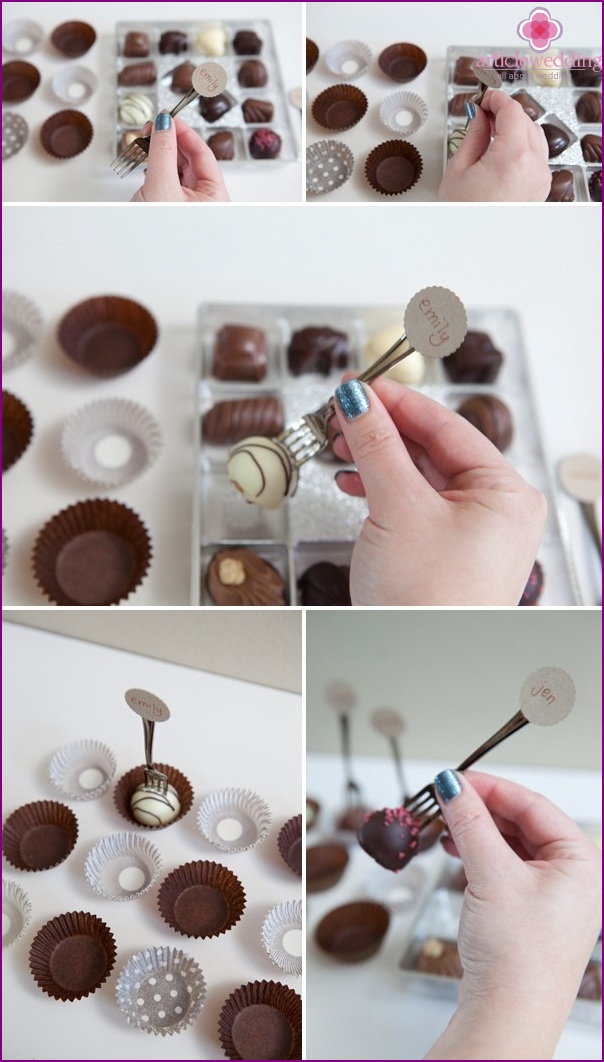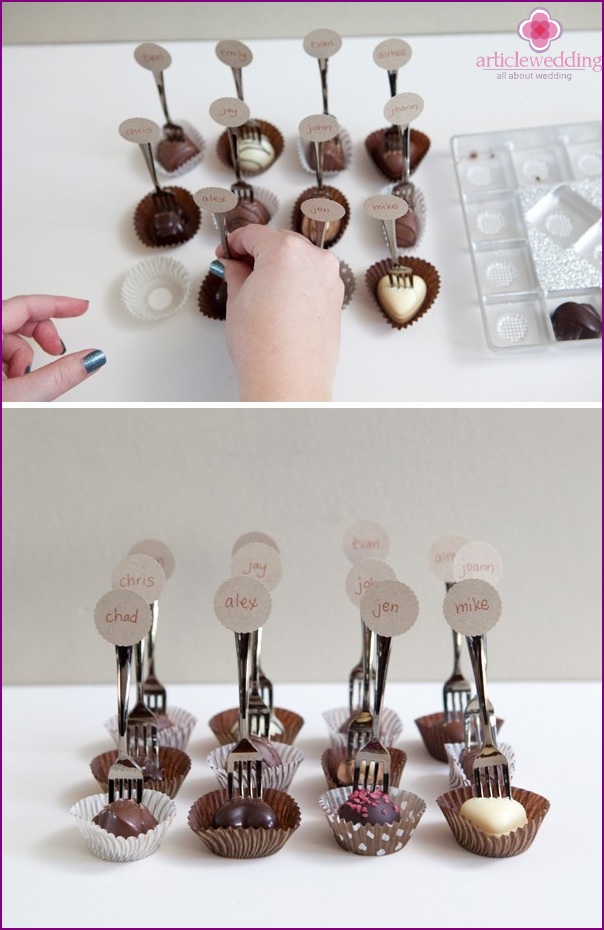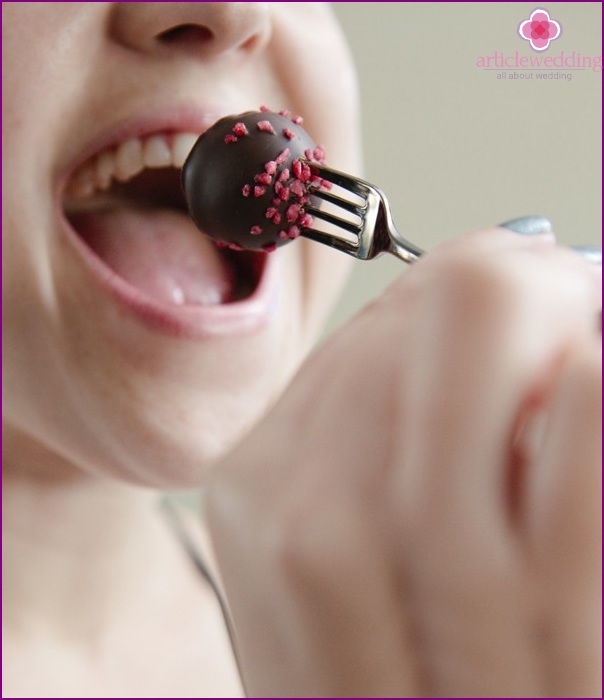 Application options
Guests love everything unusual and creative, so your sweet accessories will make a good impression on them. In addition, you can use such accessories as bonbonnieres for guests.
Instead of sweets, you can use cakes and muffins, as well as cupcakes, which are becoming more and more popular every year. You can make a pie yourself and cut it into pieces according to the number of invited guests. Often also fresh fruits are used to create banquet cards - pears, apples, lemons, oranges and peaches.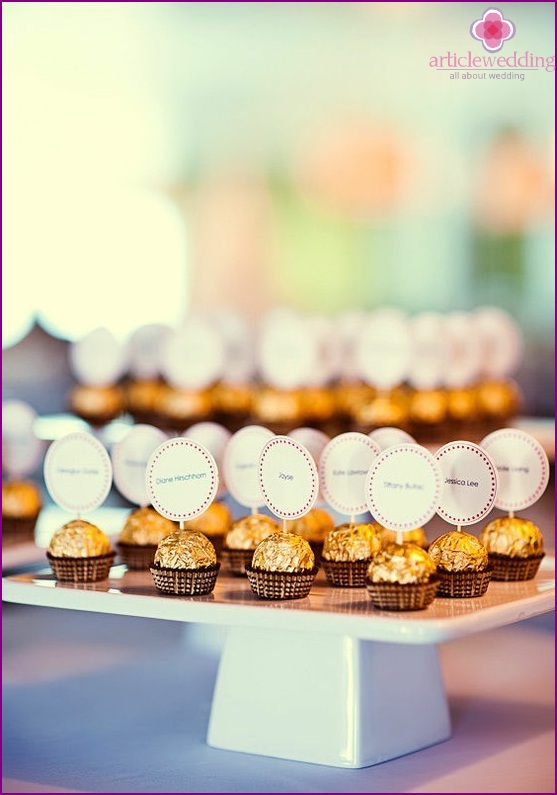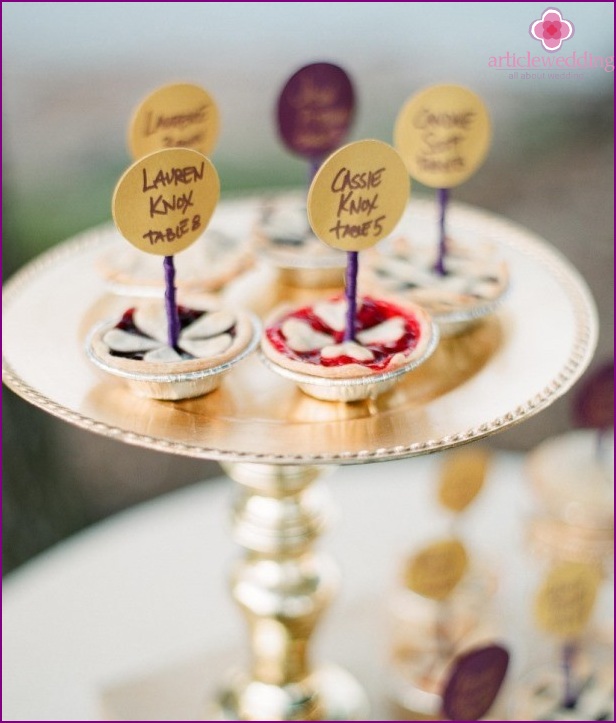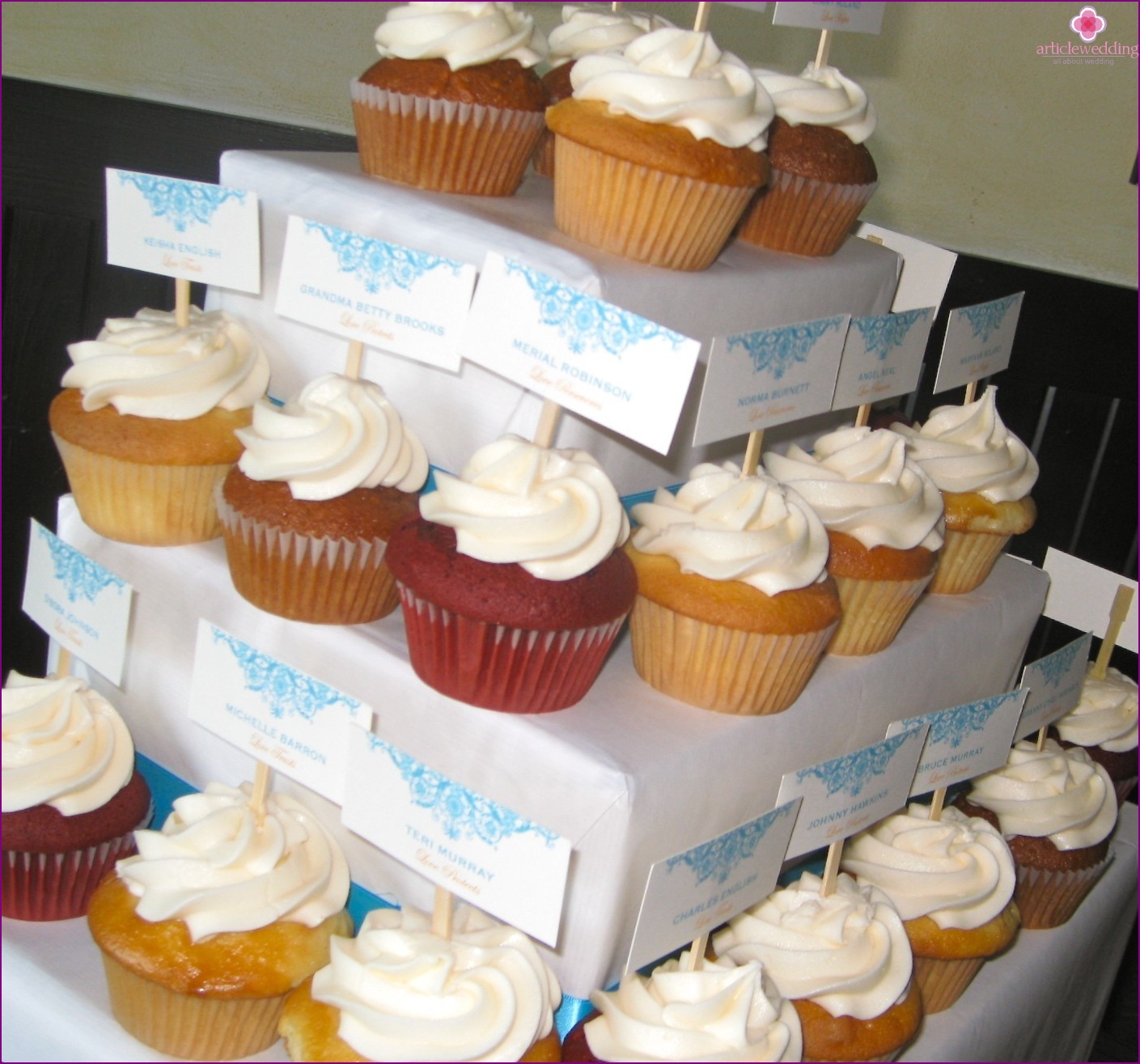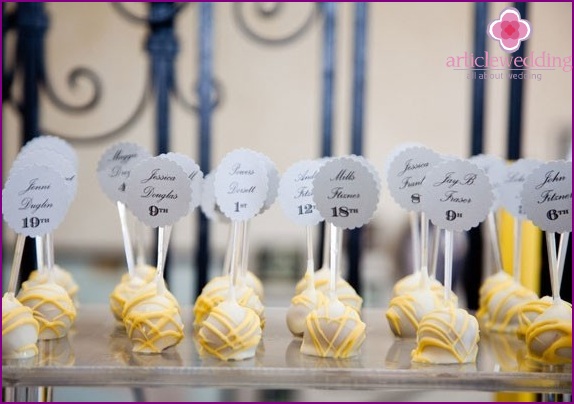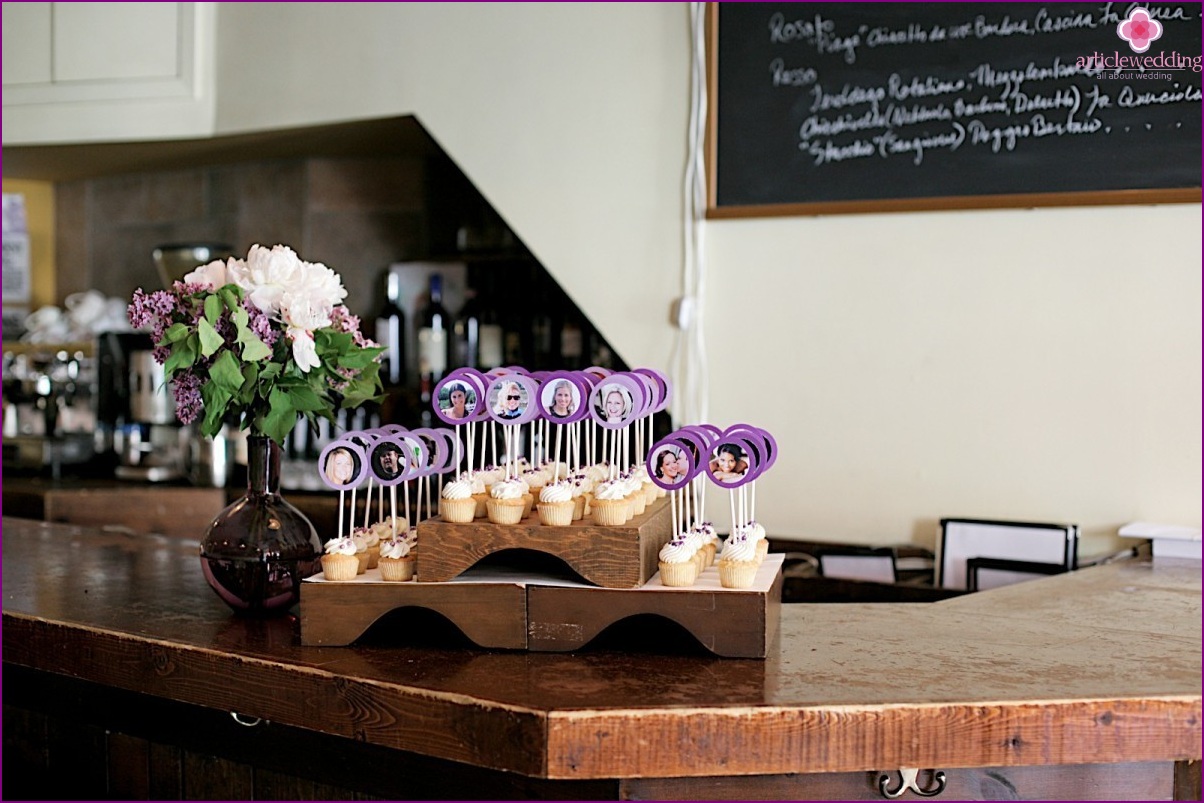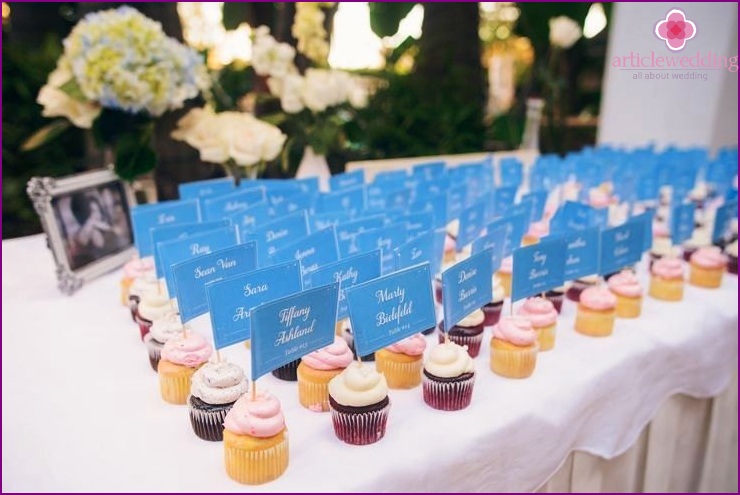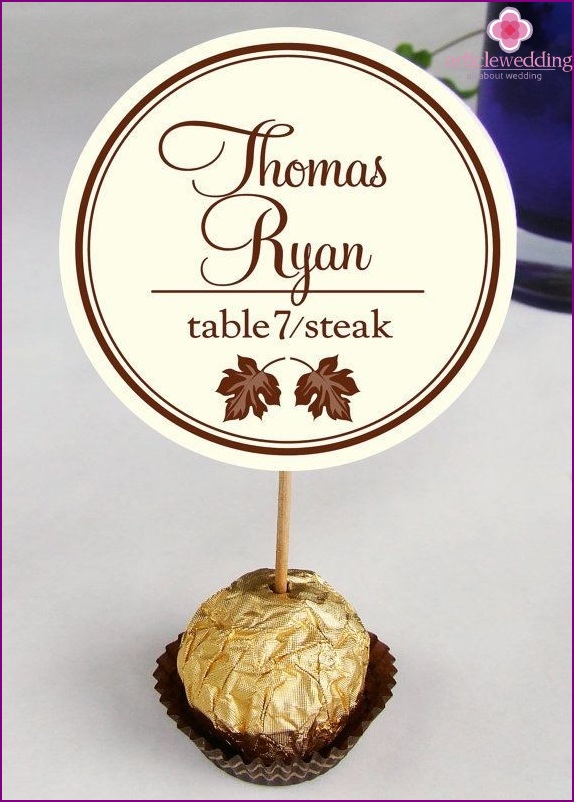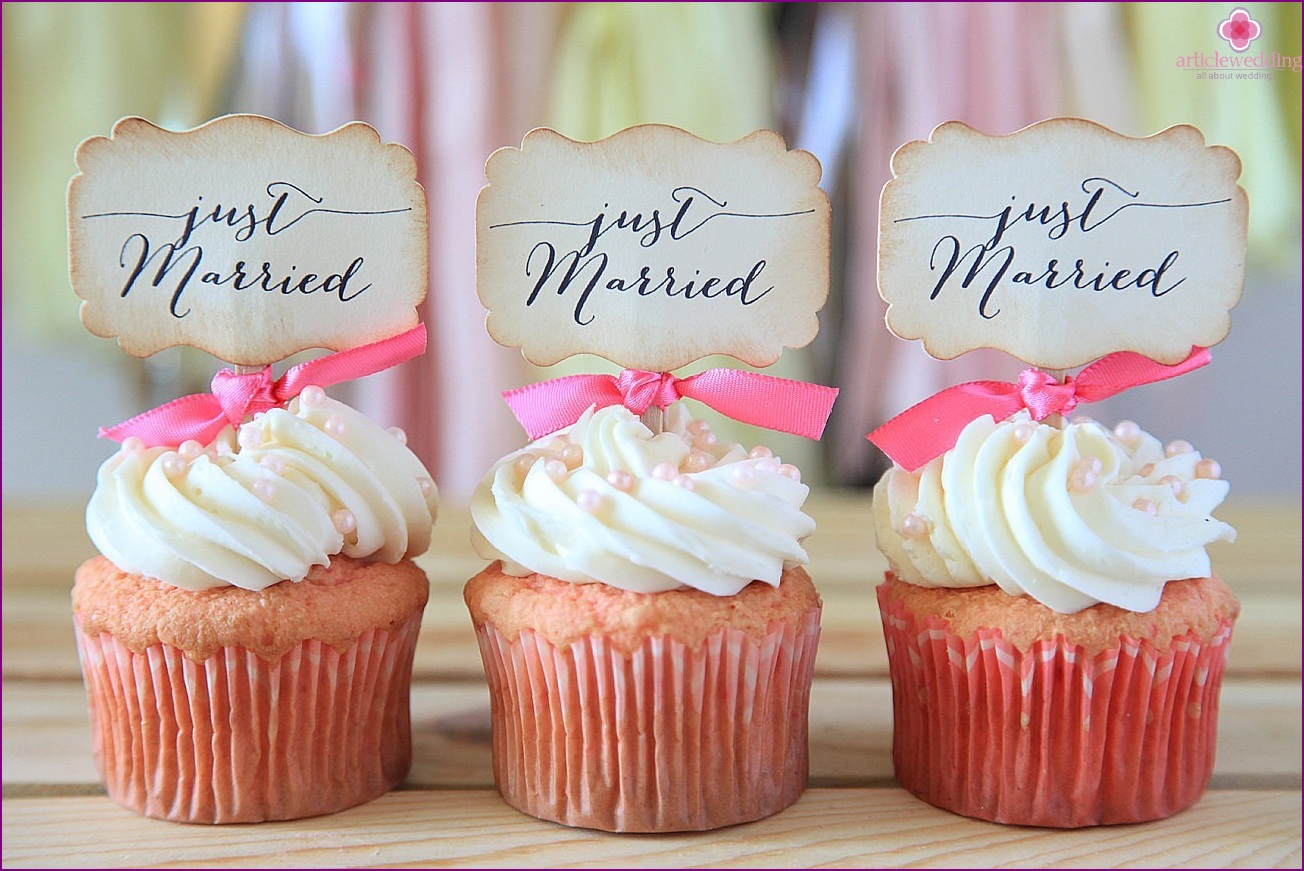 On the website www.articlewedding.com every bride will be able to find the most creative ideas for a unique wedding decor!