Contents
---
---
Lace is a traditional element of wedding decor. In the Middle Ages, lace was considered a sign of luxury and delicate taste. It symbolized innocence and purity. Today, lace is used in the decoration of wedding dresses, tables are decorated at a gala banquet, and, of course, ornate lace patterns serve as the basis for numerous accessories..
Banquet cards - guiding stars for guests at the beginning of a banquet. They complement the general atmosphere of the holiday and help to start the first conversations. The wedding portal www.articlewedding.com offers a workshop on the manufacture of lace banquet cards that will subtly talk about your impeccable taste and golden hands.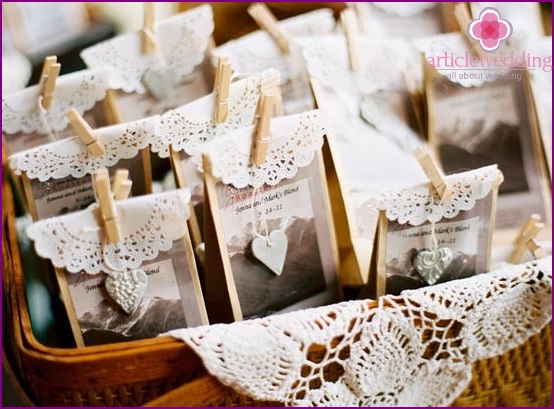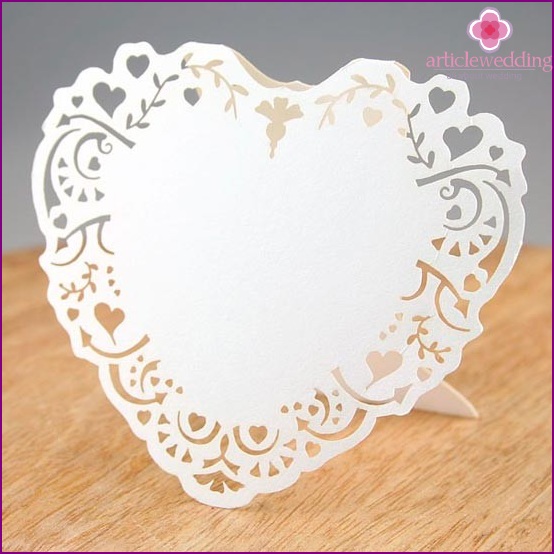 Materials and tools:
colored paper;
thick lace doily or special designer paper;
glue stick;
blanks for banquet cards (you can use thick white cardboard);
ink;
artistic alphabetical stamps;
pencil;
scissors;
ruler.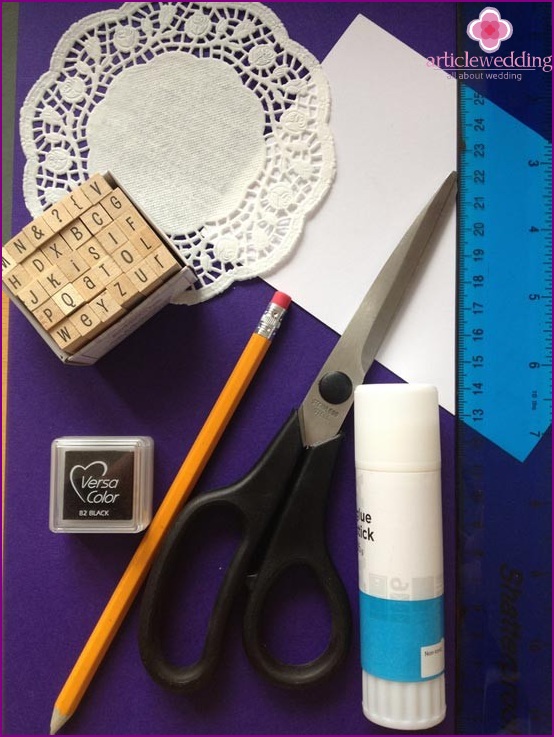 Detailed instructions:
If you do not have a special blank card for a banquet card, you need to work a little with a sheet of cardboard. Measure with a ruler and draw contours with a pencil of the future postcard on cardboard. Keep in mind that the part will fold in half. Cut the part from the sheet. Now apply glue to one side of the card.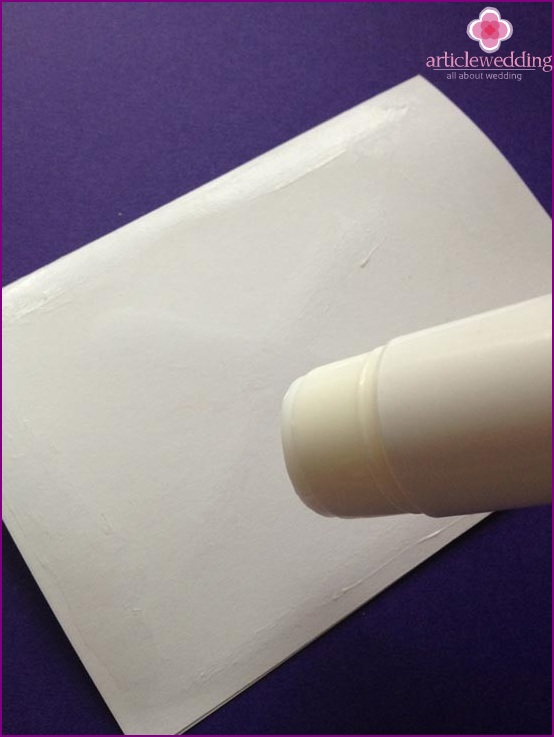 Combine the card and the colored paper. Press on the glued sides and hold for a bit. When you are sure that the glue is frozen, just cut a postcard from a sheet of colored paper along the contour.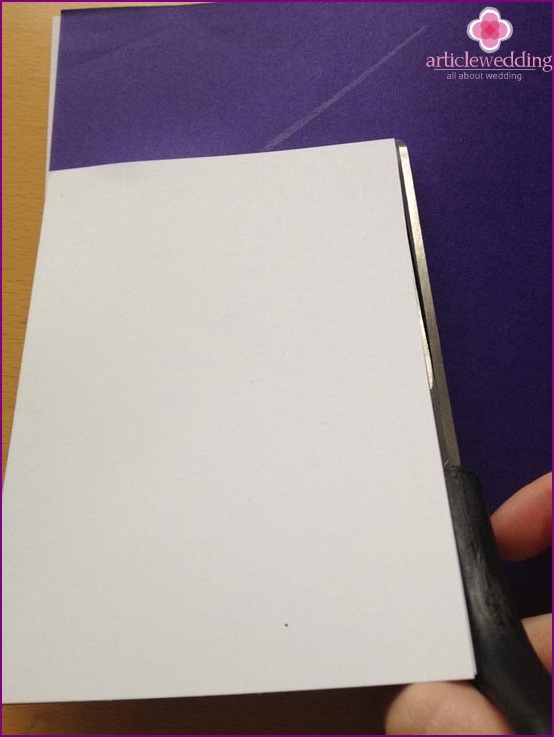 Take a lace napkin and fold it in half. The front part must be marked with the names of the guests. To do this, prepare the ink as described in the instructions. Use stamps with letters. Dip the necessary letter in ink and transfer it to a napkin. Be careful that ink does not leak, but does not look «faded». Try to put letters on the same line.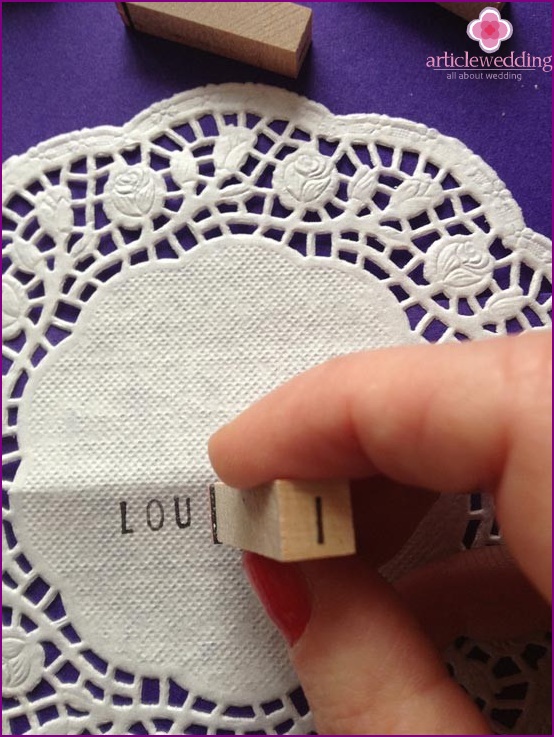 Wait for the ink to dry. Now glue the wrong side of the cloth.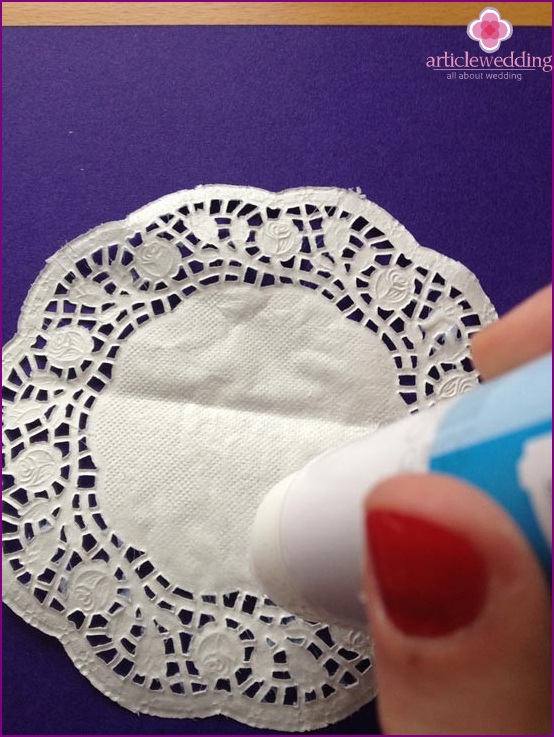 Glue a napkin onto a postcard.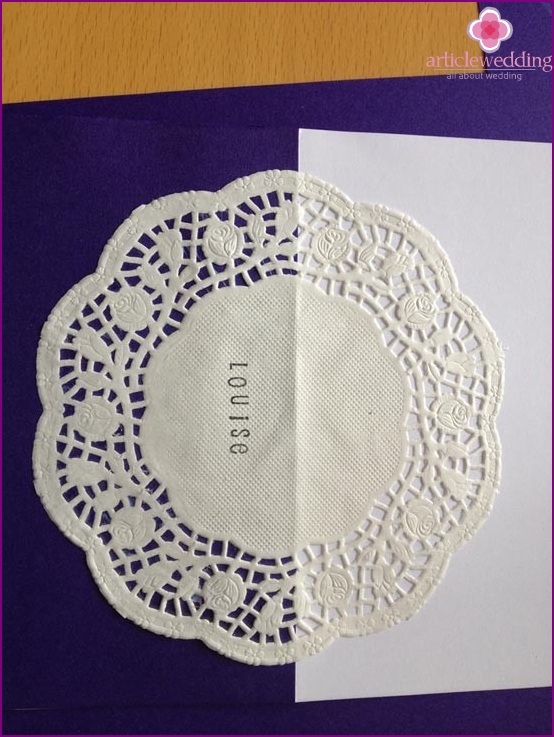 Wedding accessory for the banquet is ready!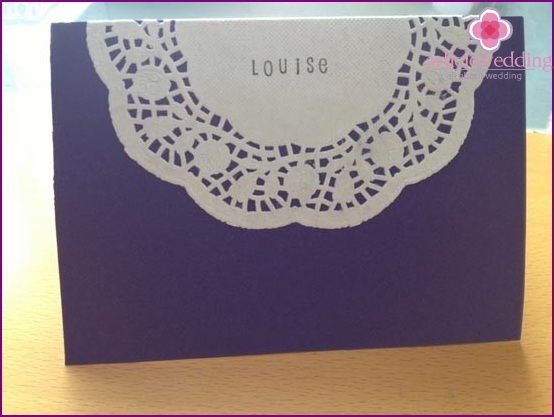 Application options
Making such banquet cards is not difficult. To simplify the manufacture of accessories, www.articlewedding.com recommends buying special blank cards for banquet cards at once, moreover, in the color scheme of your celebration. This will eliminate the troublesome work of measuring paper, gluing and cutting parts.
If you purchased a fairly thick lace napkin or paper, you can use it for banquet cards by yourself, without a postcard or cardboard. So, the accessory will turn out more airy and gentle. A good idea is to write some interesting fact about the guest on a banquet card. This will allow guests to engage in conversations and get to know each other better..
Lace decoration can also be used to decorate wedding invitations, table numbers and even garlands. Make lace hearts, attach them to a garland of light bulbs, and the romantic lighting of the banquet is guaranteed.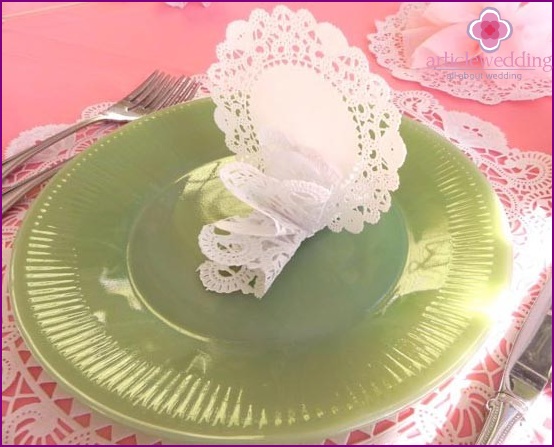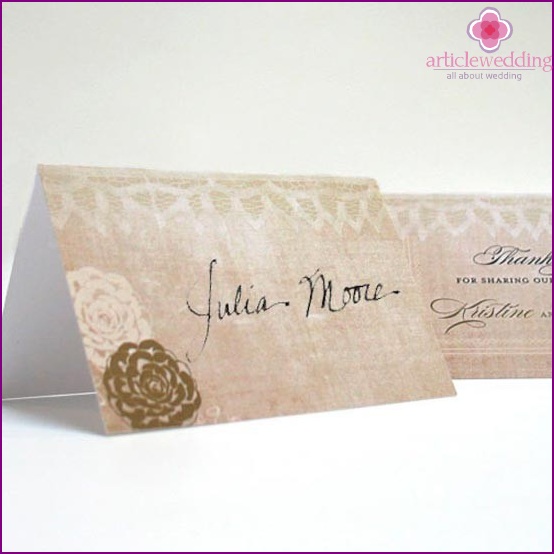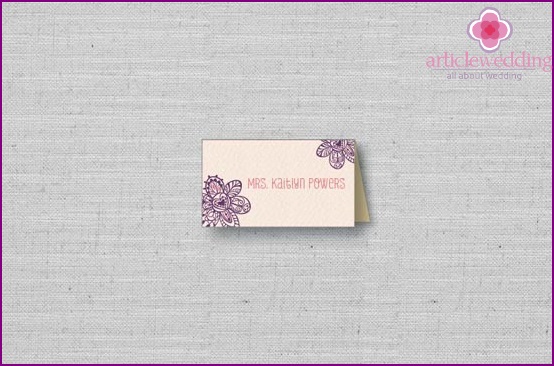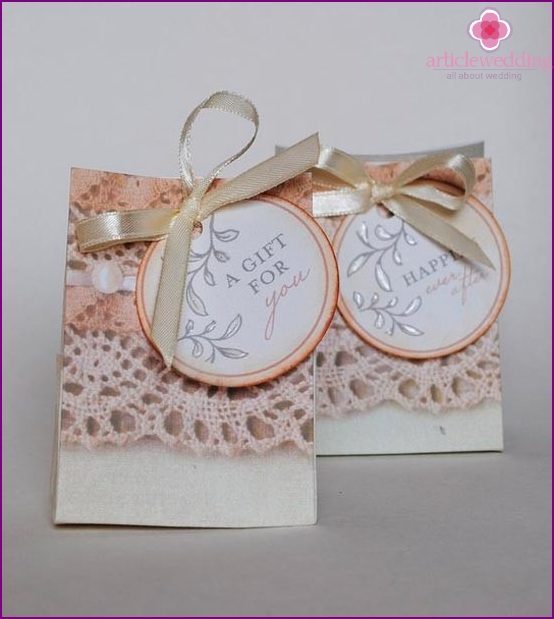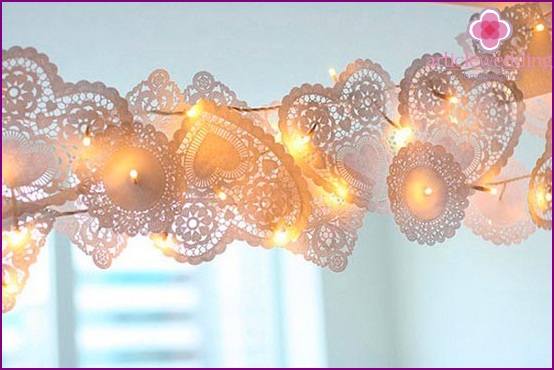 Lace patterns look great in wedding decor. Thin ornate lace will make banquet cards sophisticated and elegant. Lace banquet cards harmoniously decorate romantic and vintage weddings..