Contents
---
---
Each wedding has a line of style. This means that every detail that is present in the design of the wedding is interconnected with other elements of the decor. We can safely say that the wedding banquet hall is beautifully designed when all the details in it harmoniously combine with each other.
First of all, you must decide on the color scheme, as well as the style in which everything will be decorated. However, even if you decide on the style, sometimes you may get a feeling of incompleteness..
The wedding site www.articlewedding.com will help you create a real focal element of a banquet table, namely, creative numbers in the form of wooden tubs with a plant. The advantage of such numbers is their versatility:
They look bright and catchy, which allows you to add emphasis to a boring table.
Any plants or flowers that will suit your wedding style can be planted in wooden tubs..
You can make wonderful numbers in just an hour. You can make them yourself or take advantage of the help and advice of the groom. One way or another, guests will definitely appreciate your joint work, because such unusual numbers look very original!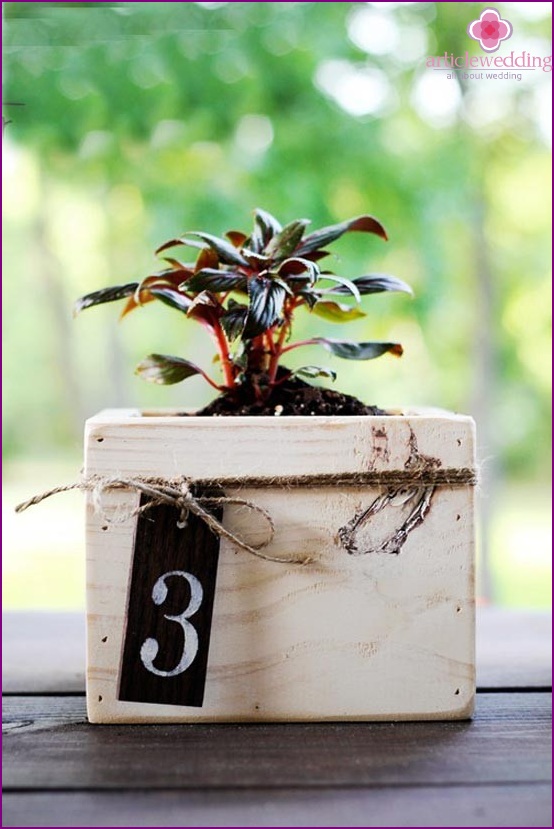 Materials and tools:
glue for wood;
spray paint;
spray nozzle;
pieces of wood for the tub;
nails
rope;
wooden tags;
sandpaper;
land and plants.
Time
: 1 hour.
Detailed instructions:
At first glance, it might seem that this is a very difficult master class. However, all the complexity lies only in the selection of all the necessary materials. Surely every groom has pieces of wood. Ask your parents, friends and relatives - you will definitely find some boards from someone. You will need to cut out 2 rectangles of 17.5x15 cm. And 3 squares of 15x15 cm.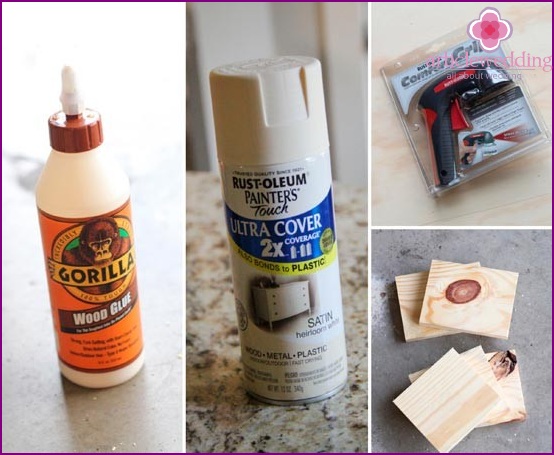 Using glue, connect three 15x15 cm squares, as shown in the figure. Use reliable glue so that the tub is glued firmly. Also use small nails to make the joints even more reliable. Now we have the bottom and two walls of the tub. Use 2 wooden rectangles to make the remaining walls. It turned out a small wooden tub.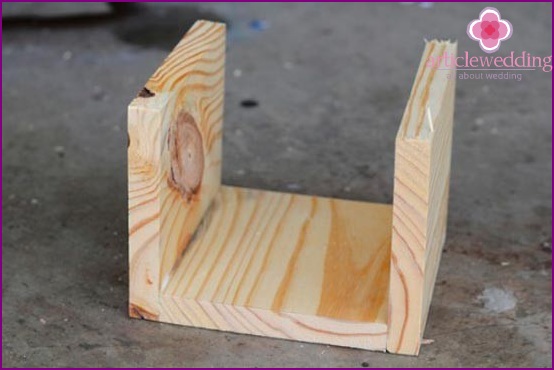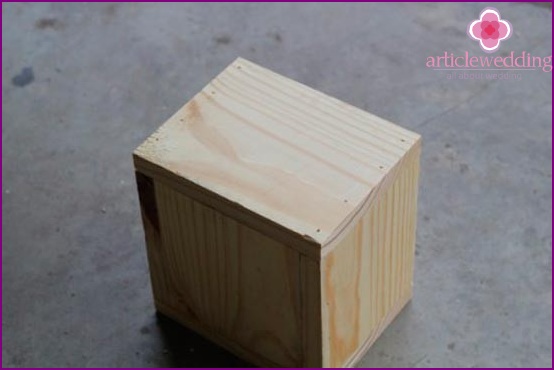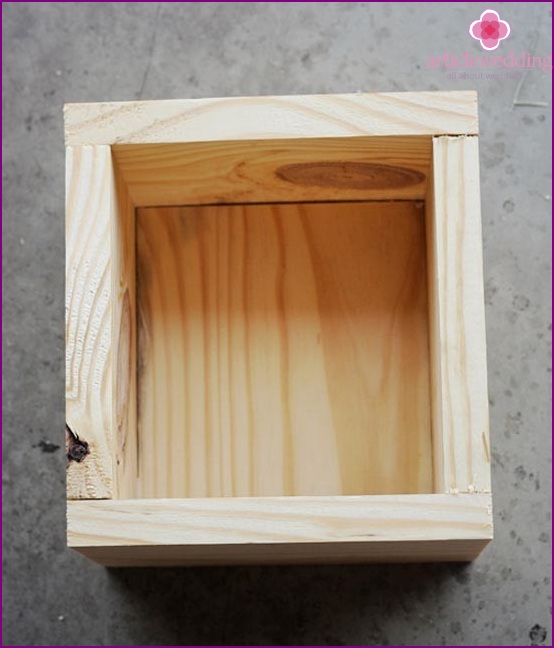 At the bottom of the tub, drill three holes for drainage. Now tubs need to be coated with paint. Use a spray and a nozzle on it for this. This will save you a lot of time, as well as make an even beautiful coat of paint. In our wedding master class, we did not use bright colors to preserve the beauty of the tree. However, you can cover the frames in any color that suits your wedding style. Use sandpaper to make the edges smooth..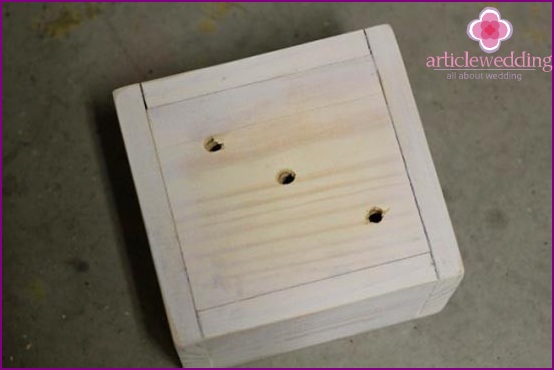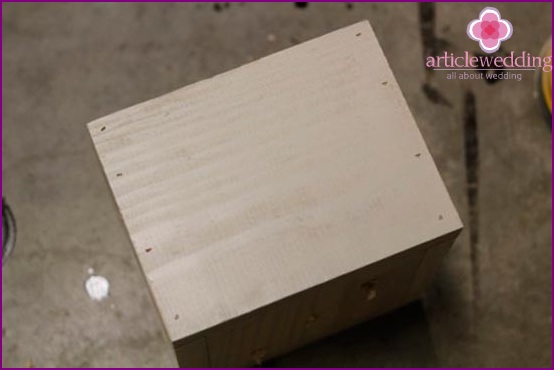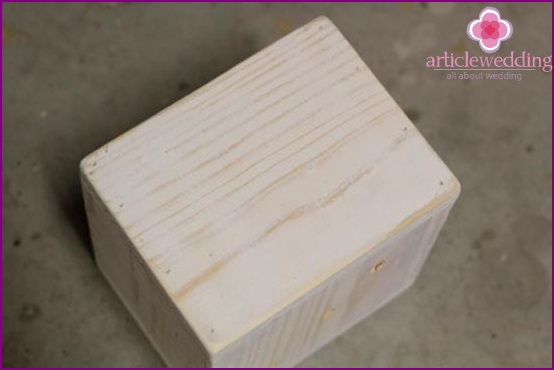 Using a rope, fasten wooden tags on the tubs. The numbers on the labels can be drawn by hand or through a stencil using white paint. Plant the plants in the tub - and your wonderful table numbers are ready!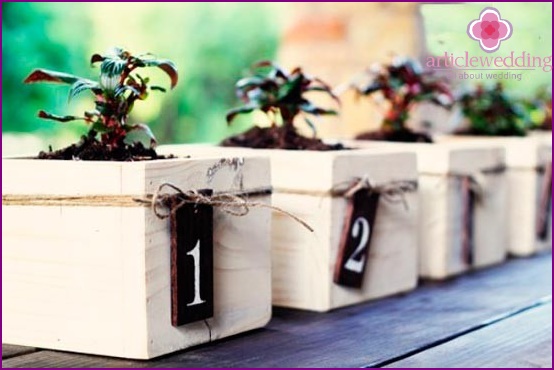 Application options
Wonderful tubs with flowers will delight you not only during the wedding, but also after. Such plants will decorate your summer cottage or balcony. If you live in an apartment, such flowers can be put in a row on the windowsill. You can improvise: use different materials for making a pot or tub, use different color schemes in accordance with the color scheme of the wedding and choose the most unusual plants and flowers!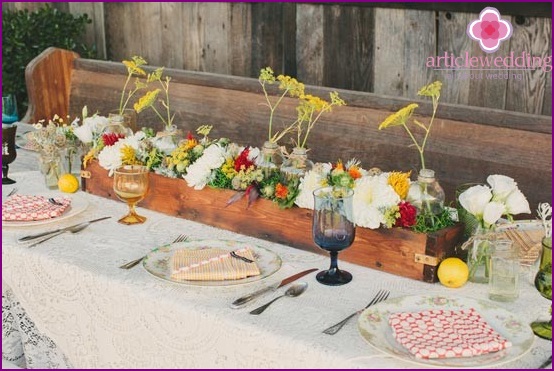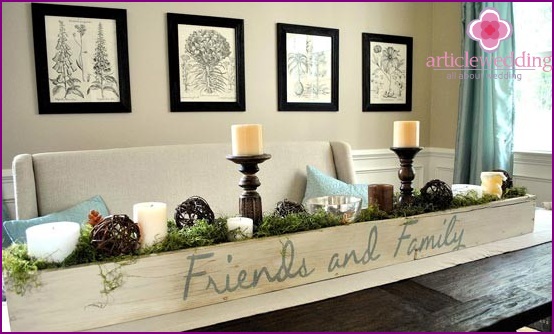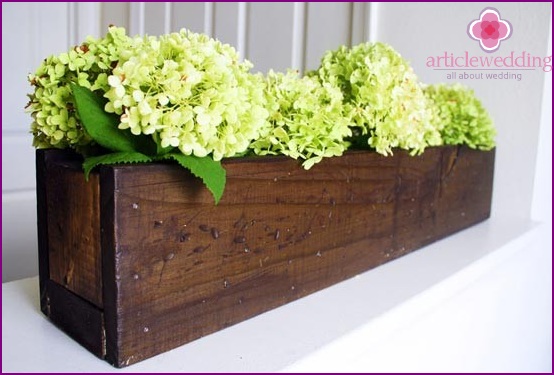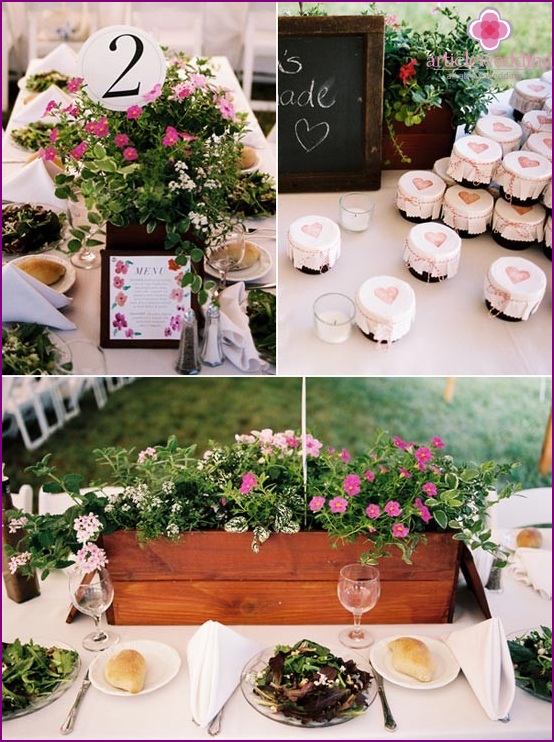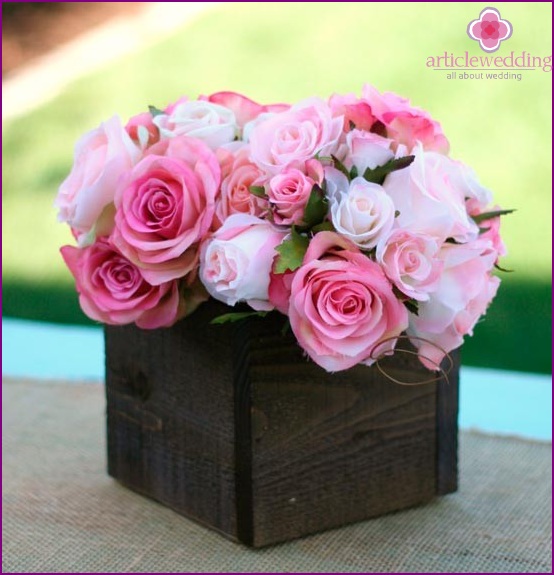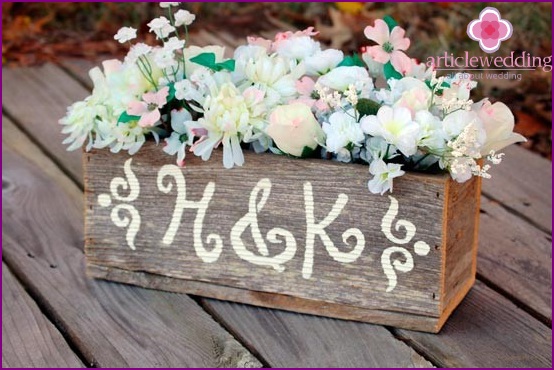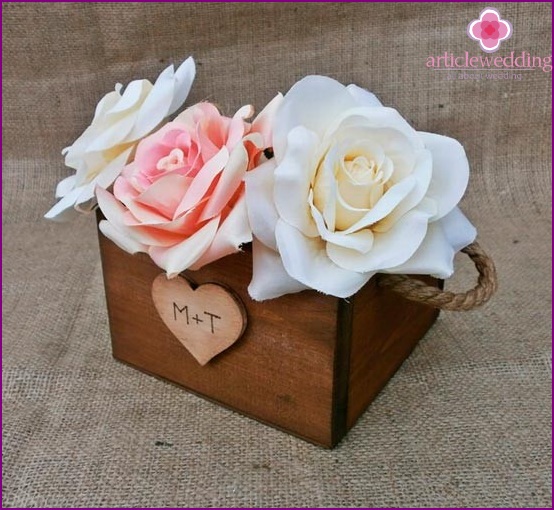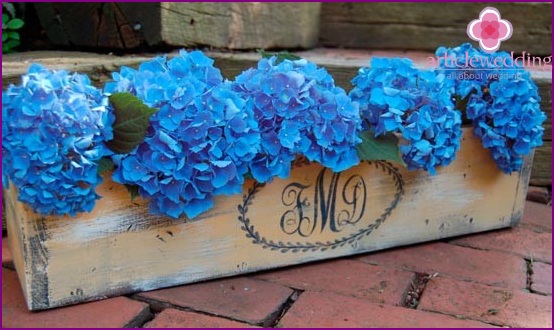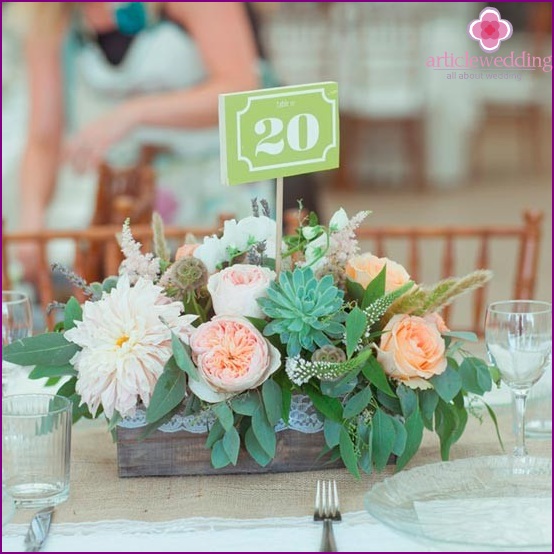 The site www.articlewedding.com has no doubt that your participation in decorating the wedding will bear fruit, and the wedding will be great!