Contents
---
---
If you are full of original ideas, why don't you take responsibility for the design of some details of the wedding yourself? After all, who knows best what style of wedding to choose? How to create a bright mood with your own hands?
The site www.articlewedding.com will tell you how to use exclusive materials to make exclusive numbers for tables, which you can use not only for a wedding celebration, but also for any other party or celebration. Seats for seating are made in a vintage style, which is a very fashionable and modern trend. If you keep up to date, then stylish numbers, which you can easily do yourself, will be an excellent decoration of a wedding.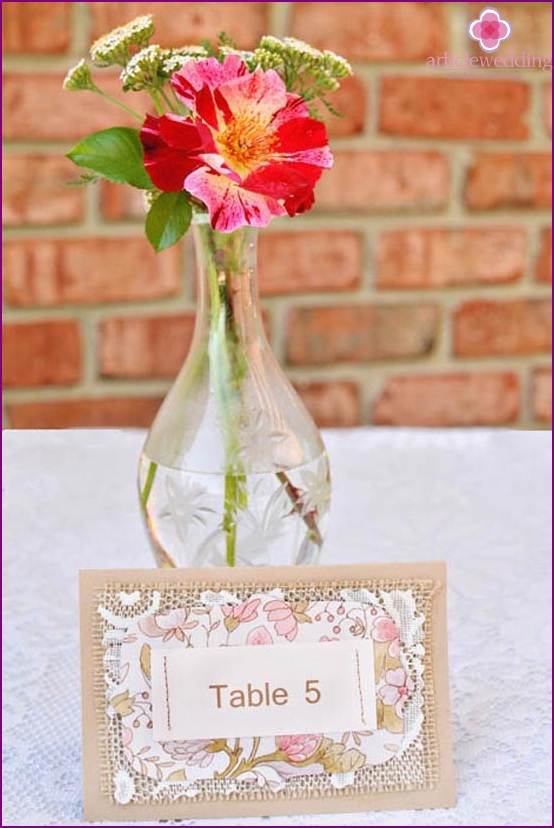 Materials and tools:
postcard or cardboard (preferably dark);
postcard or cardboard (ivory);
card or card with a vintage pattern;
rough fabric (tarpaulin);
lace fabric;
sewing machine;
glue points;
scissors;
fabric glue.
Time:
30-40 minutes.
Detailed instructions:
Seating plates - this is perhaps one of the simplest ideas that almost everyone can implement. All you need to be able to do is carefully cut and glue, and everything else depends on your imagination. In our master class, we propose creating plates for tables in a vintage style. Vintage adds a bit of sophistication and chic. This style is great for decorating weddings and is easy to implement. So it's time to get started!
Cut a cardboard measuring 20x15 centimeters. You need to draw lines in the middle, or bend the cardboard in half so that an even line is drawn in the center.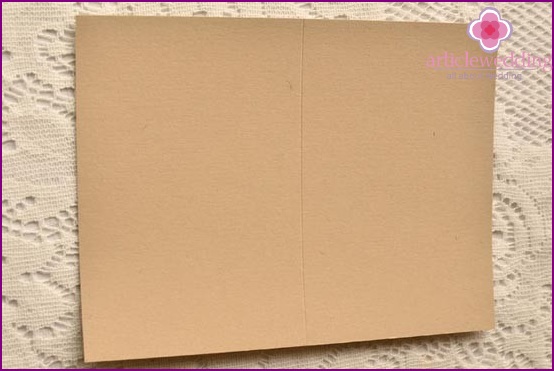 Cut a piece of tarpaulin measuring 14x7 centimeters so that it is slightly smaller than one side of your cardboard.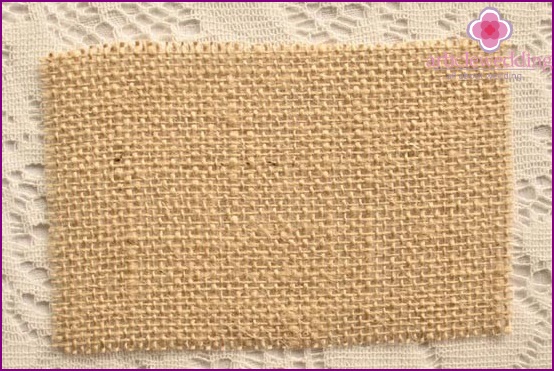 Fold the cardboard in half. Using fabric glue, glue the tarp onto the front of the cardboard.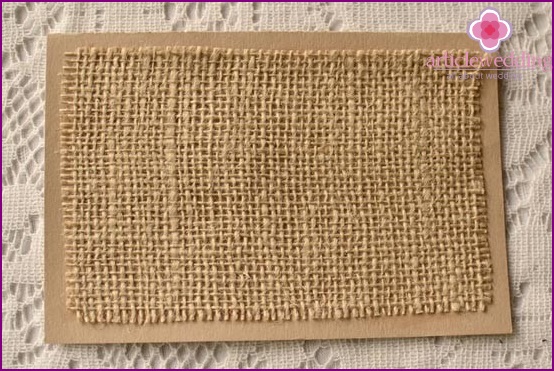 Now you need to cut off a piece of lace fabric so that it is even a little smaller than the tarp. Glue the lace to the tarp.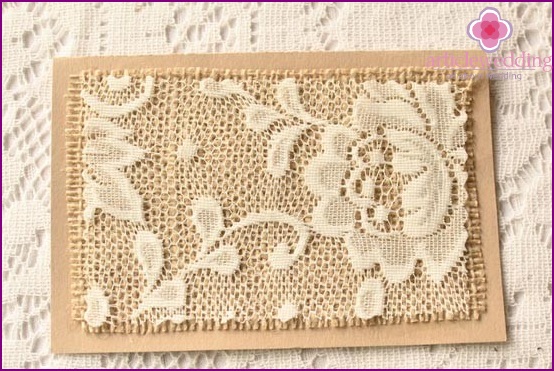 Take a cardboard with a pattern and cut out a shape that you like, or an applique.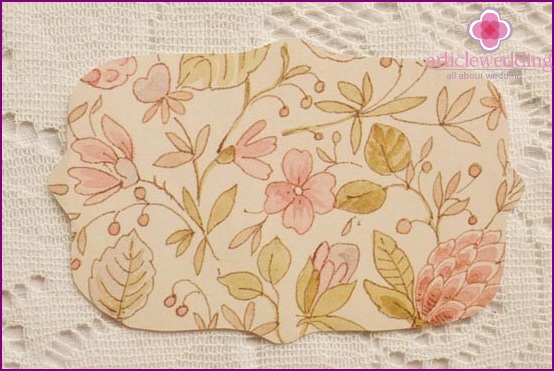 We will attach our application to the fabric using glue dots. This will create a certain volume of our table numbers. On top of the cardboard with the pattern, attach a small piece of cardboard with the number. Cute cards for the tables are ready!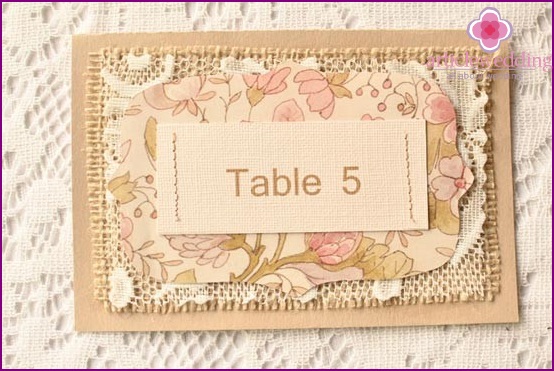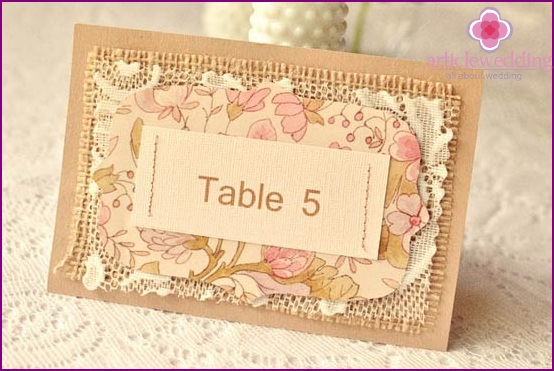 Application options
Checks for tables are made very simple. It is enough to use many layers of various materials, for example, paper and fabric. This layering creates an interesting design. Seats for seating will become the focal element of wedding tables. They will perfectly continue the vintage style, decorate your wedding celebration. Moreover, you can use them repeatedly.
You can use various design elements to decorate your numbers: ribbons, lace, rhinestones, fabric. The design and colors of the wedding depends on the design of your numbers. The numbers for your numbers can be printed on a printer or drawn manually. To do this, use special stencils so that the contours of your numbers are smooth and accurate.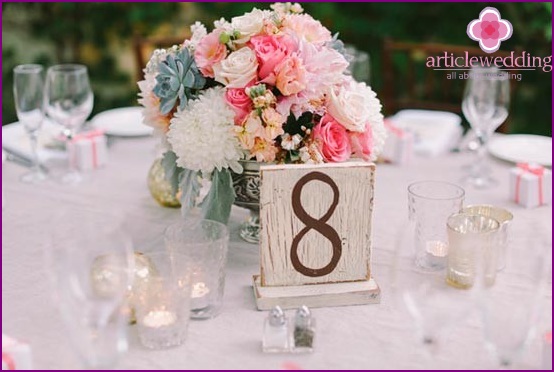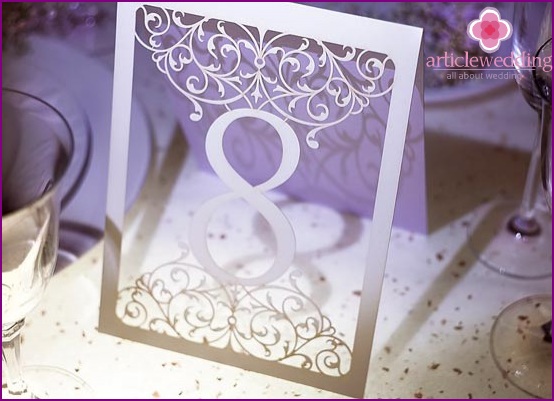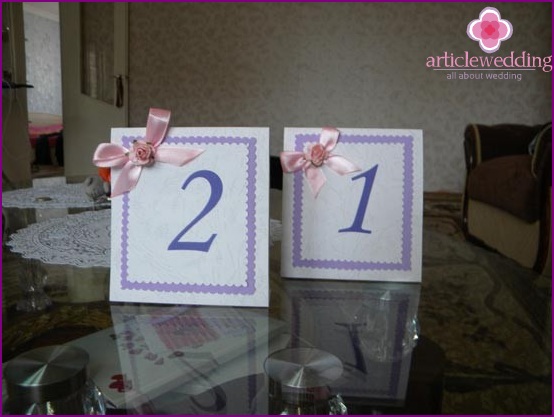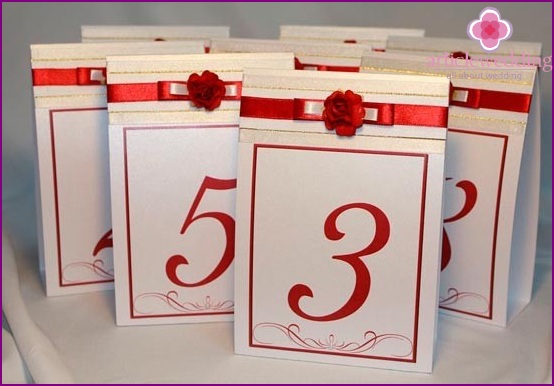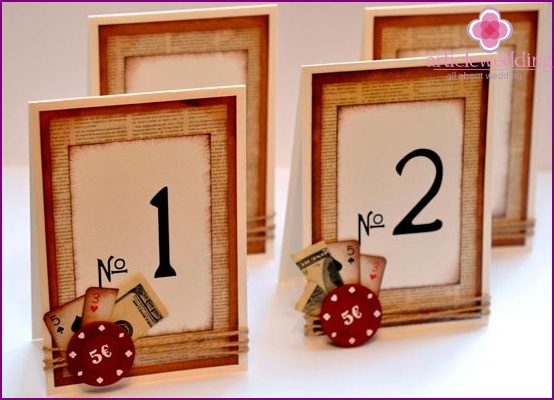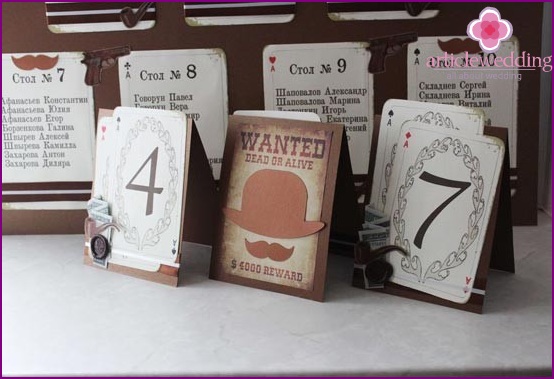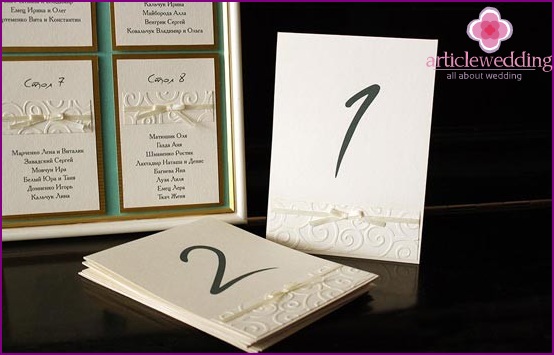 The wedding site www.articlewedding.com offers you creative ideas that will allow you to express yourself in creativity. Feel free to connect the future spouse and friends to the work. In a fun company, work will go faster and easier. You will enjoy creative work and good mood..