Contents
---
---
Crepe paper is a wonderful craft material. It is convenient and easy to use, affordable and varied in color. So, from such paper it is possible to decorate an unusual wedding room with flowers. In addition, flowers from delicate textured paper look excellent, and accessories from them will cost significantly less than in cases with fresh flowers.
With crepe paper roses drawn up in a ball, you can arrange an exit registration or a banquet, a bachelorette party or a dance area, put them on tables instead of bouquets or simply hang them on the ceiling. The wedding portal www.articlewedding.com is sure that accessories from delicate roses are ideal for romantic, classic, fairy-tale and spring weddings. In winter, a similar accessory will save the budget on the purchase of expensive off-season plants. How to make roses from crepe paper for a wedding with your own hands?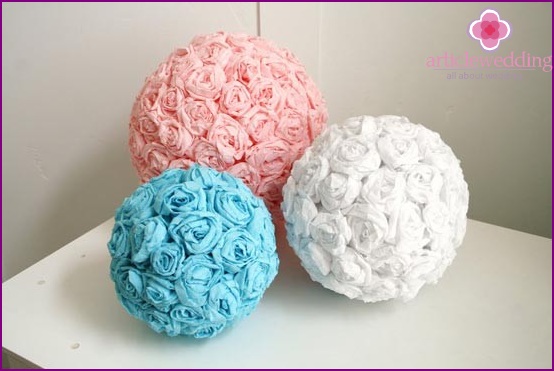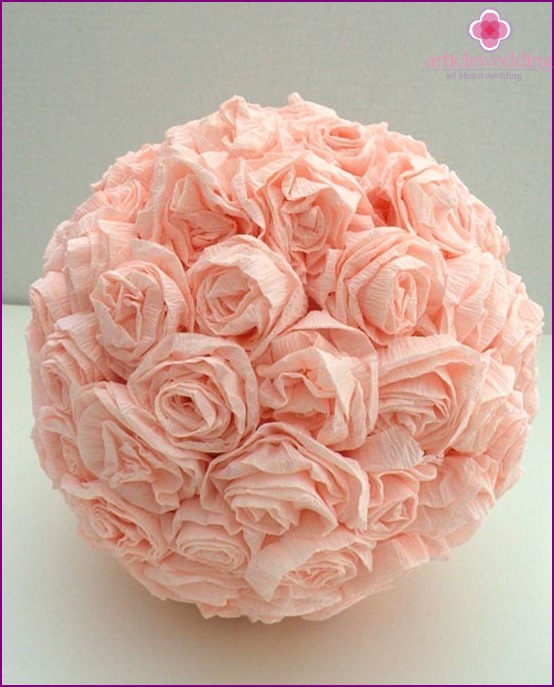 Materials and tools:
Crepe paper;
Ball of foam or other ductile material;
Glue in the gun;
Tape;
Scissors.
Detailed instructions:
Cut crepe paper into long strips.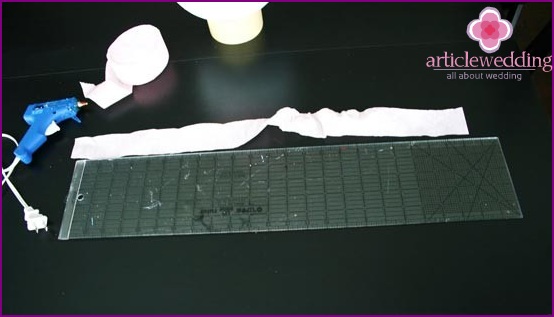 Remember the pieces of paper in your hands. So, it will be easier for you to work, and the paper will take a more natural look.
Expand the strip. Start curling paper. If necessary, fix the package with glue.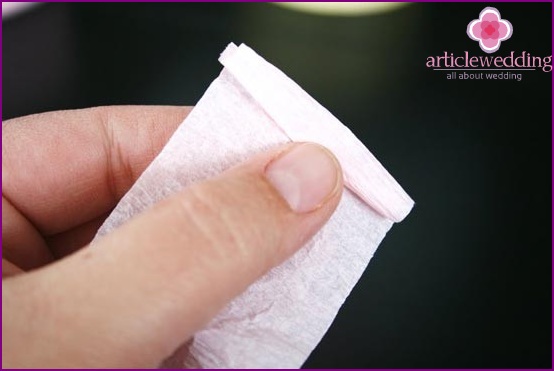 Give the convolutions the right shape. Make them more voluminous and less like a cinnamon stick.
Form the flower leg and glue the end of the paper with glue.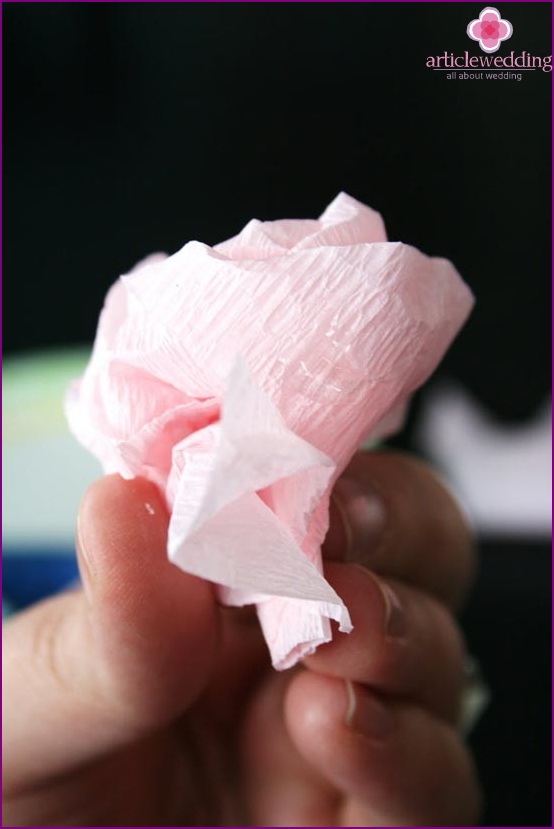 Keep twisting the roses. Try to keep the flowers the same size..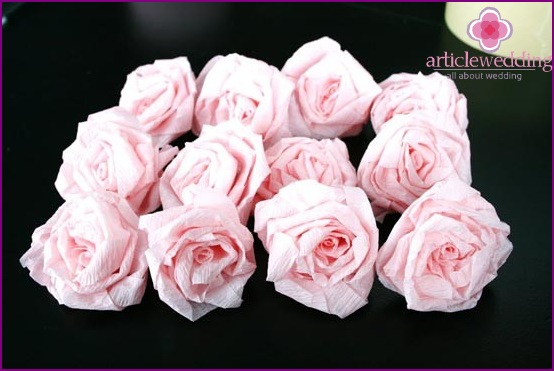 Make sure that the buds do not have too long legs, as it will be difficult to attach them to the ball. If necessary, the leg can be shortened with scissors.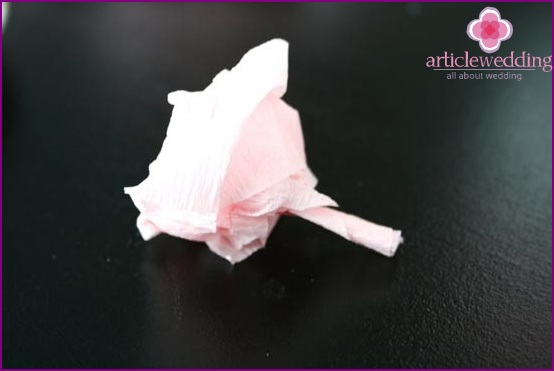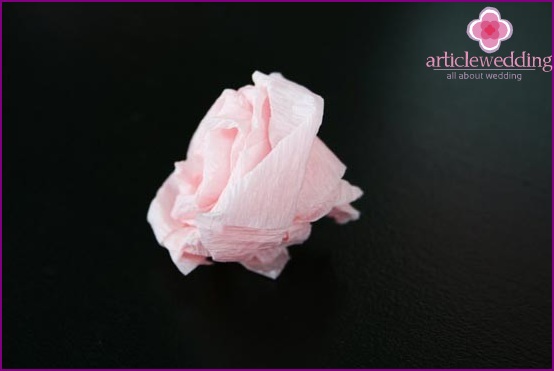 Squeeze a drop of glue on the ball and attach a flower. Lay out flowers so that voids do not form. However, too dense arrangement of roses to each other will also not add beauty to the accessory.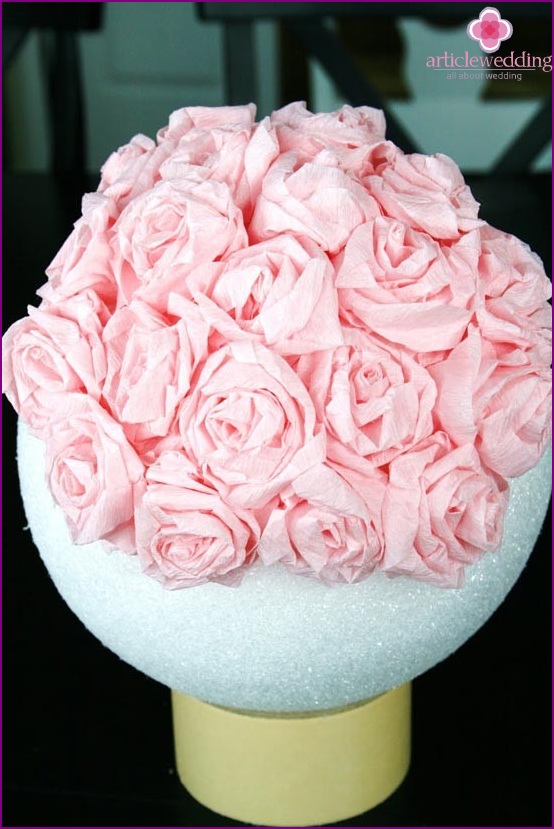 Using glue or pins for sewing, fasten the tape to the ball (if you want to hang it from the ceiling). Accessory is ready!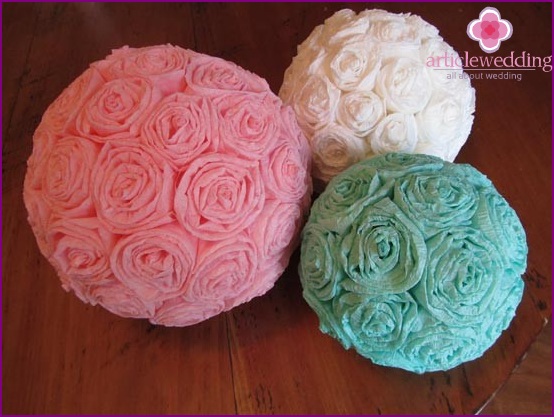 Application options
A ball of delicate flowers is ideal for decorating romantic weddings. The site www.articlewedding.com offers to decorate a wedding in a fairytale style, in the style of a blooming garden, as well as April weddings when everyone expects trees to bloom with crepe paper accessory.
With crepe paper airy colors, you can decorate not only a ball, but also other simpler forms. For example, glue or tie paper plants with a thin wire to a basket or chest. This will become an accessory for collecting wedding gifts, cards and wishes. In the same way, you can decorate boxes for bonbonnieres..
Romantic flowers are self-sufficient as an accessory. Use along with artificial flowers, making bouquets to decorate tables and the whole hall at a banquet. Particularly original, these flowers look in the bride's bouquet. A great option is to use crepe paper flowers as an additional decorative element of the bouquet, along with buds, herbs and twigs.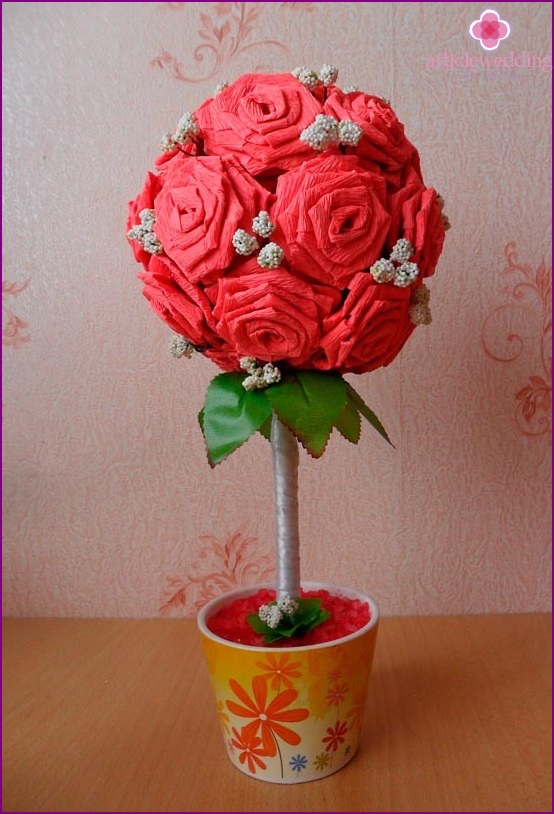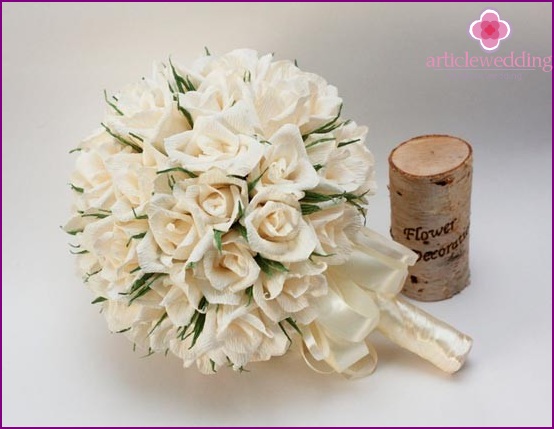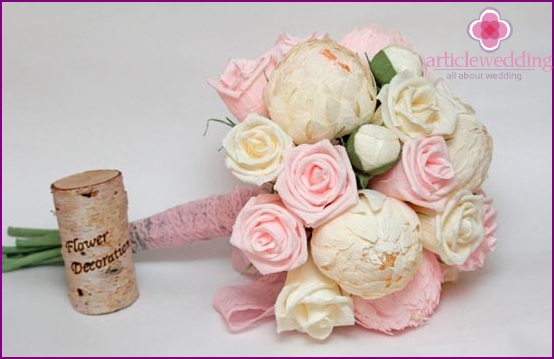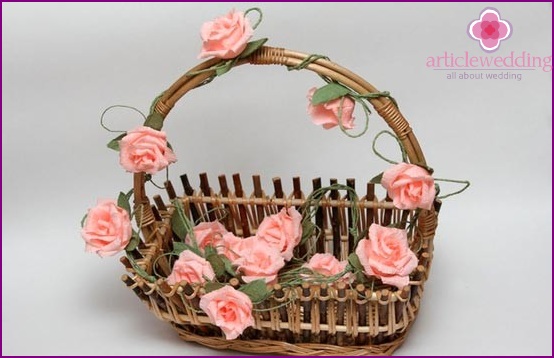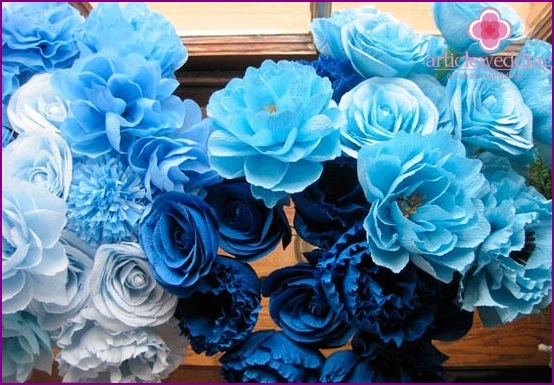 Crepe paper roses will successfully decorate romantic weddings. The accessory looks interesting both independently and in combination with fresh colors. Roses in a ball - a beautiful and budget wedding decoration.