Contents
---
---
The main attribute of the wedding ceremony is the wedding rings, which more than once fall into the wedding frame, both on the hands of the newlyweds and on the pillow for the rings. Therefore, the choice of the last accessory should be given special attention. But in salons and shops you can rarely find something really beautiful and original. One thing remains: either contact the master, or make a pillow for the rings yourself. That's exactly what the portal www.articlewedding.com suggests you to do.!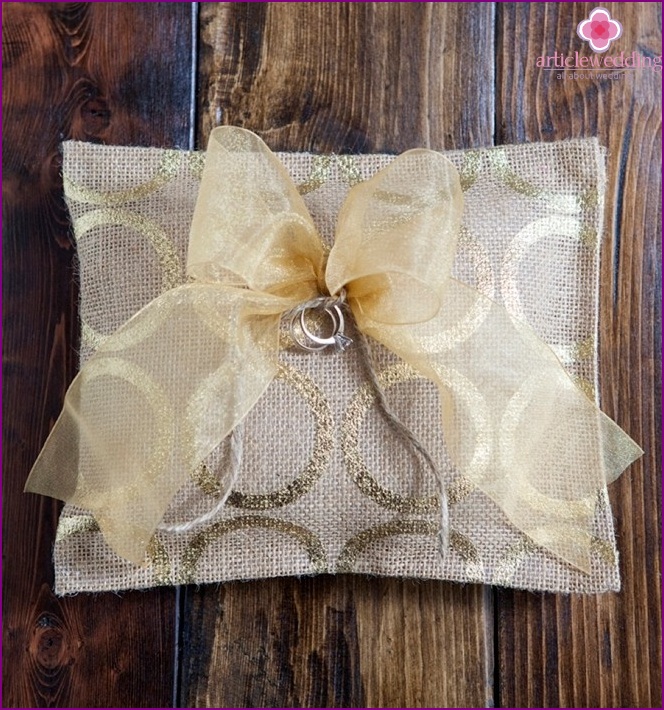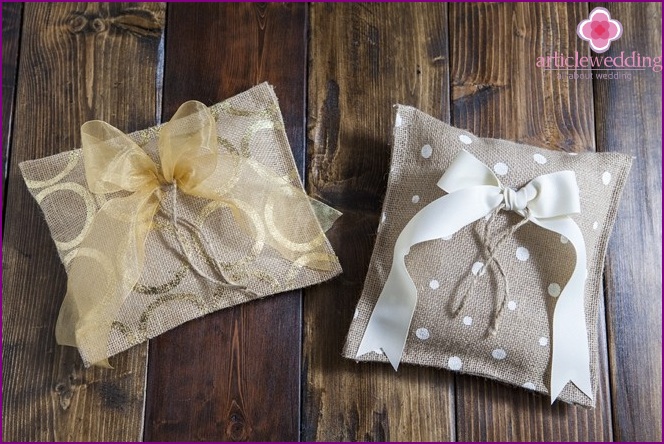 Materials and tools:
sackcloth;
twine and ribbon;
hot glue gun;
scissors;
stuffing (synthetic winterizer).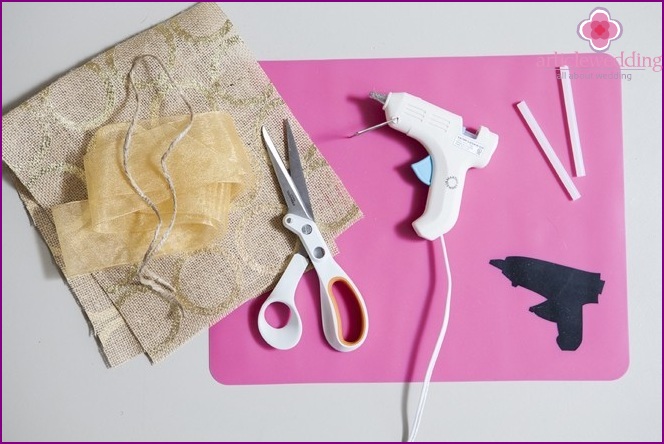 Detailed instructions:
Cut a piece of burlap measuring 9 * 20 cm.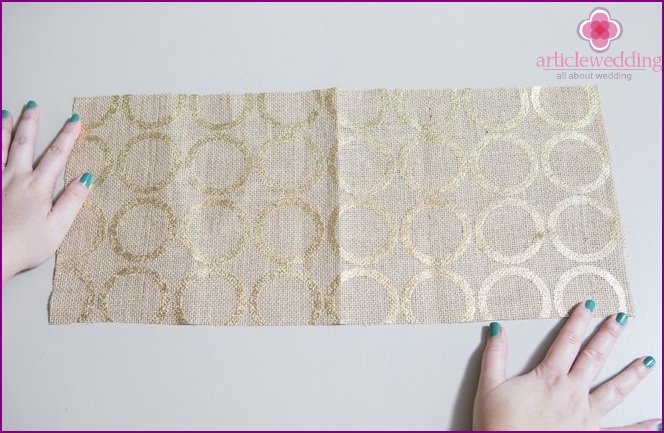 Fold the fabric in half.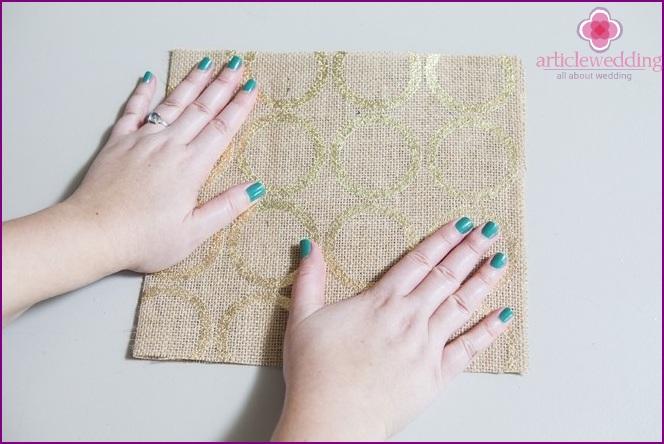 Cut the corners diagonally so that in the future it is easier to glue the edges of the pillow.
Fold the short edges about 1 cm and glue them.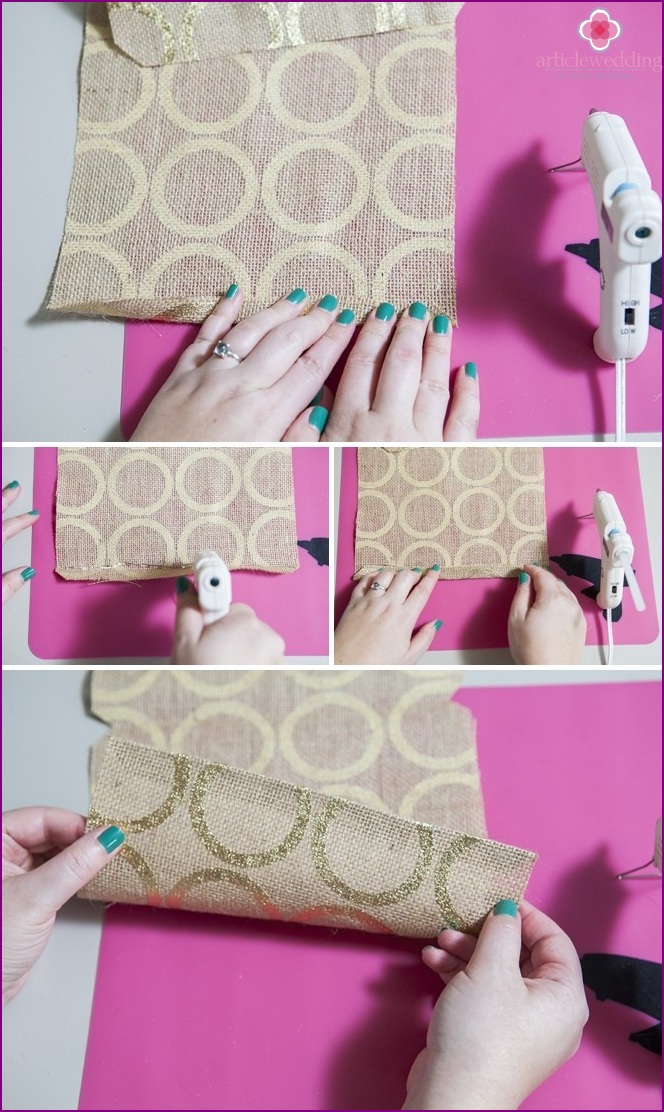 Do the same with the long sides of the future pillow.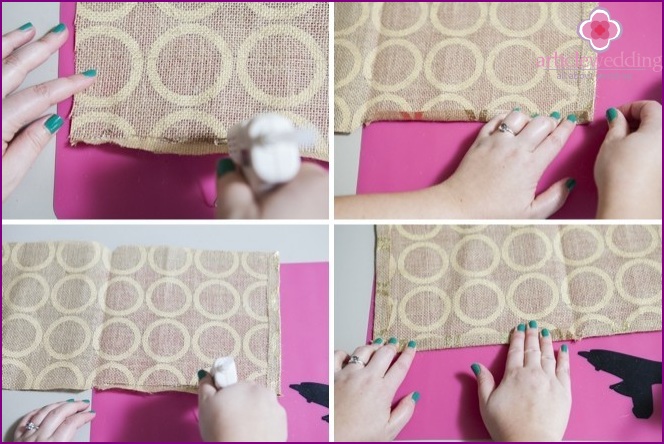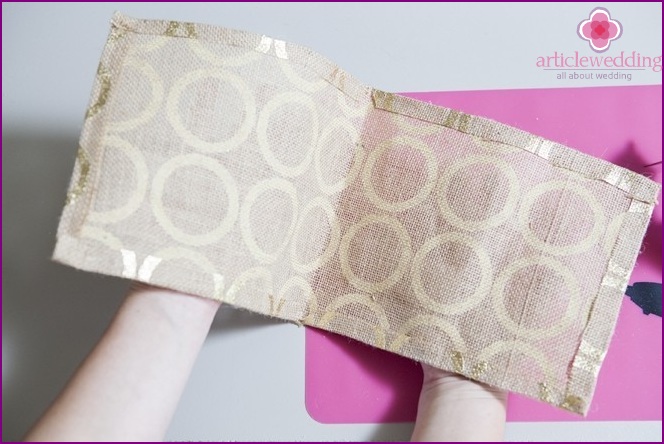 Glue the three sides of the pad, leaving a fourth for stuffing.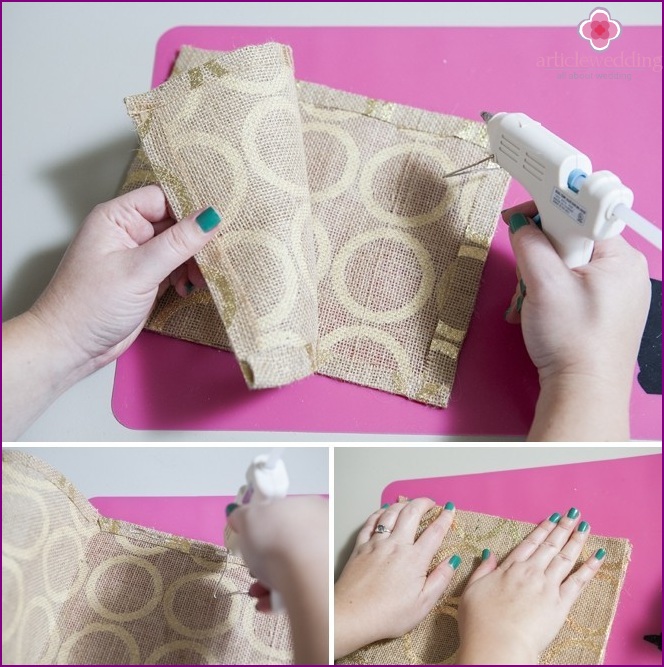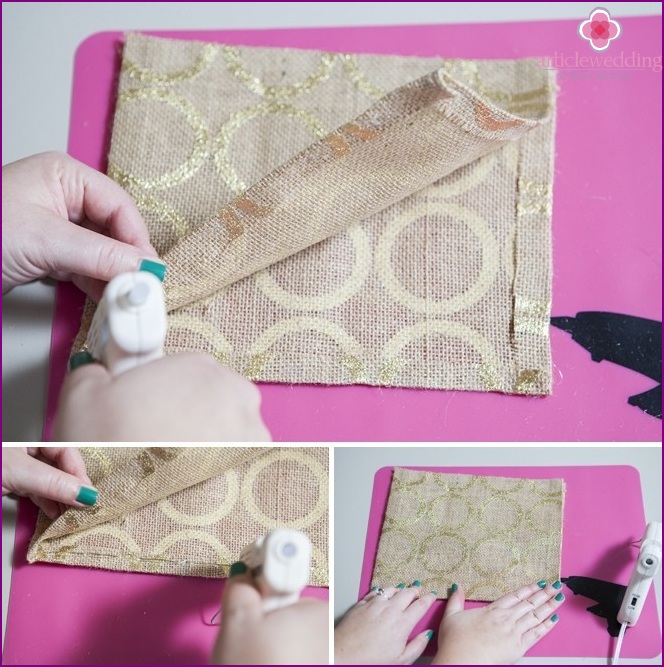 To keep the curved edge of the pillow aesthetically pleasing for a long time, glue it from the inside, the portal www.articlewedding.com advises.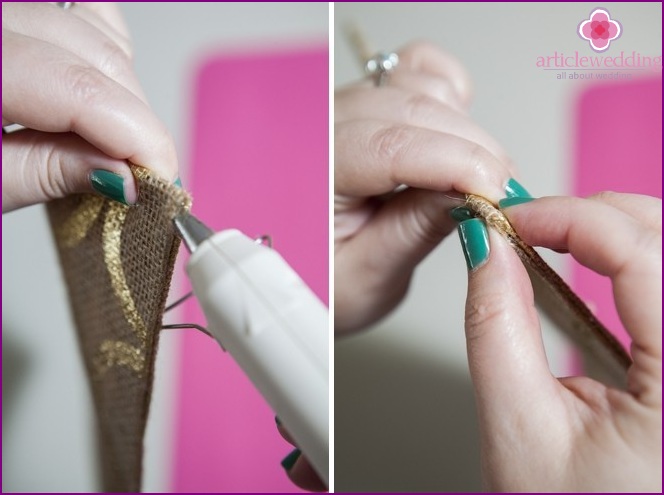 Fill a pad with padding polyester.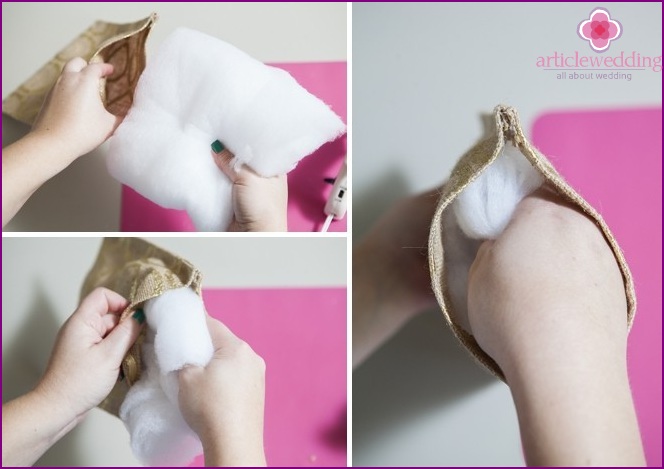 Seal the open edge of the pad.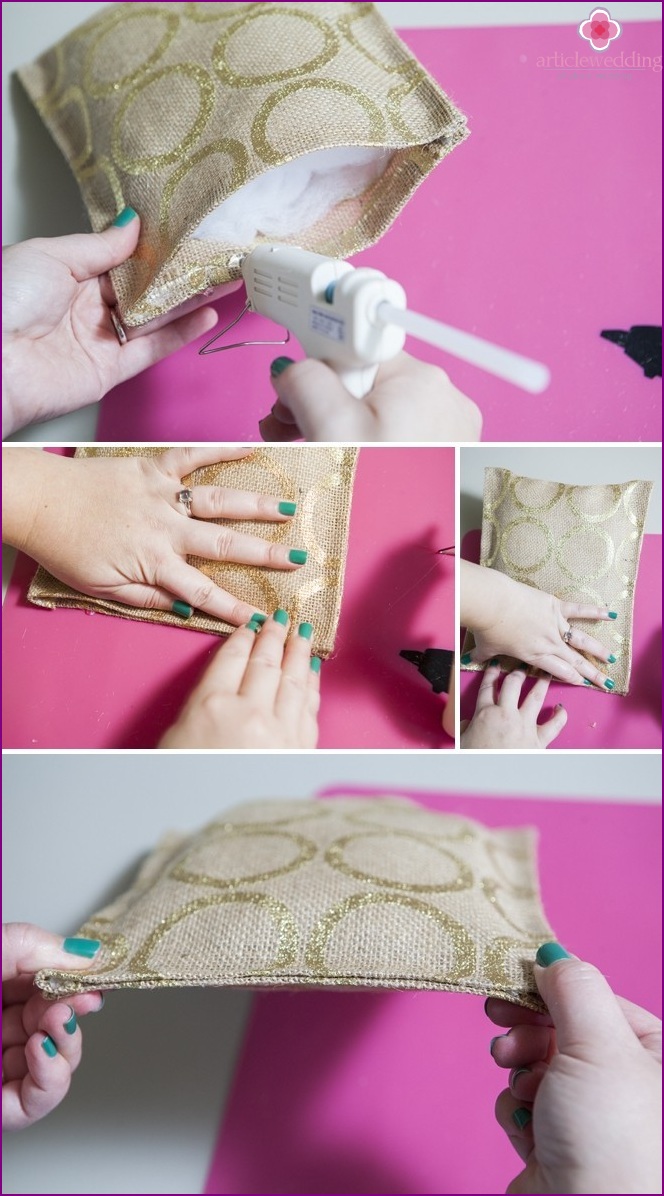 Make a bow out of twine and ribbon.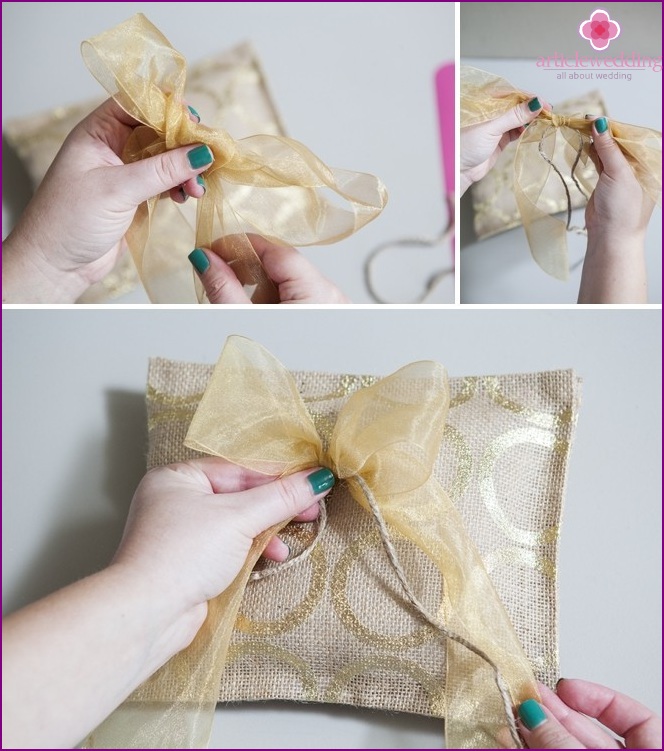 Glue the bow to the pillow.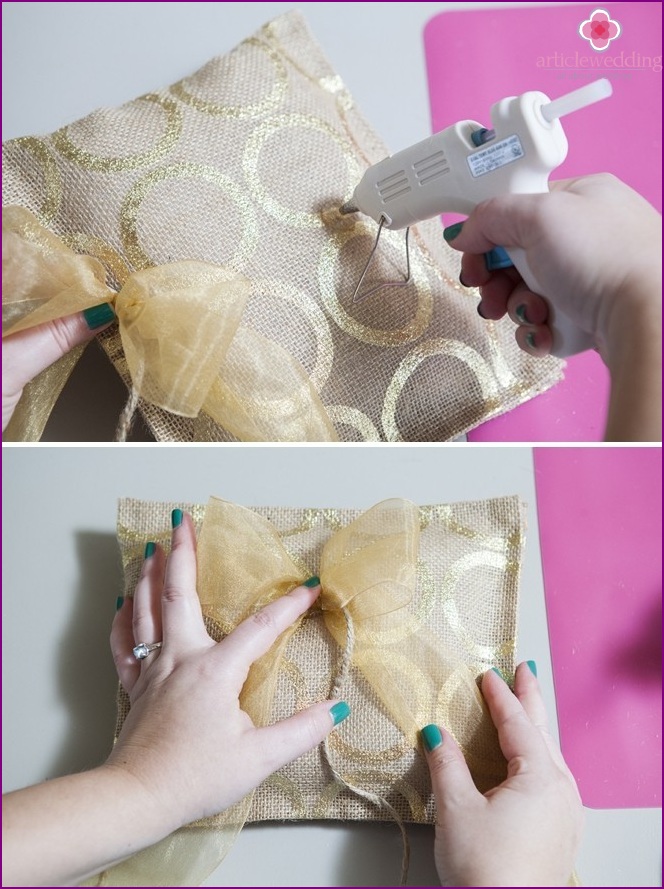 Trim the excess edges of the bow.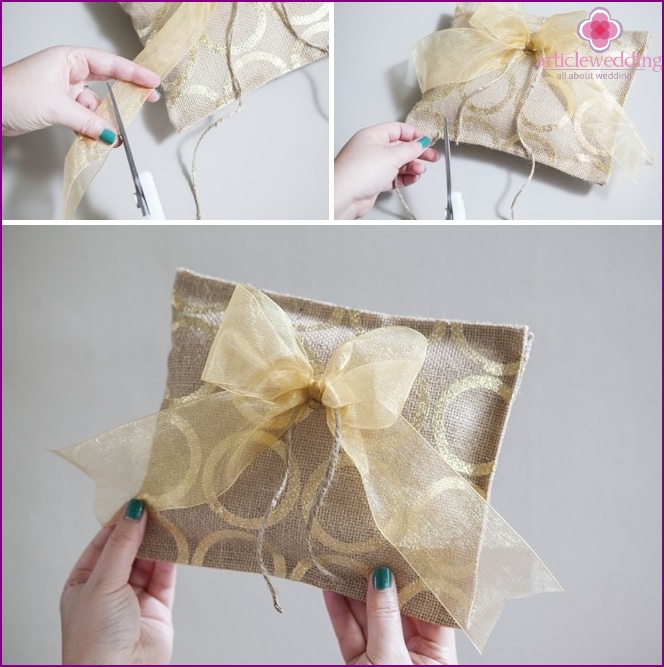 Tie the rings to the twine.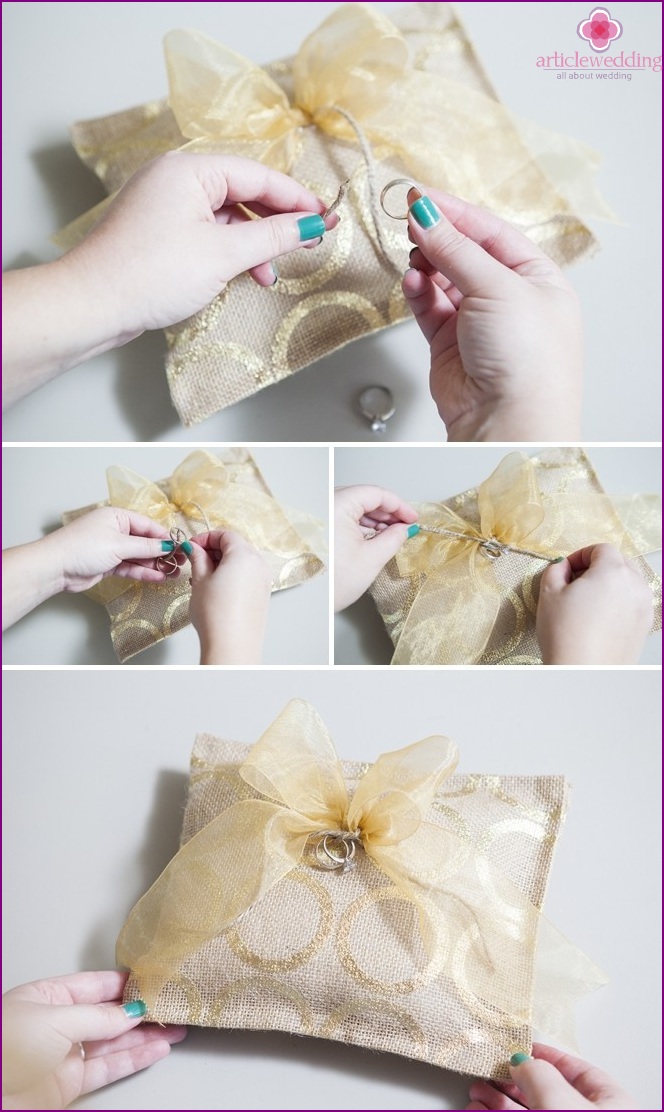 Fashionable pillow for rings is ready!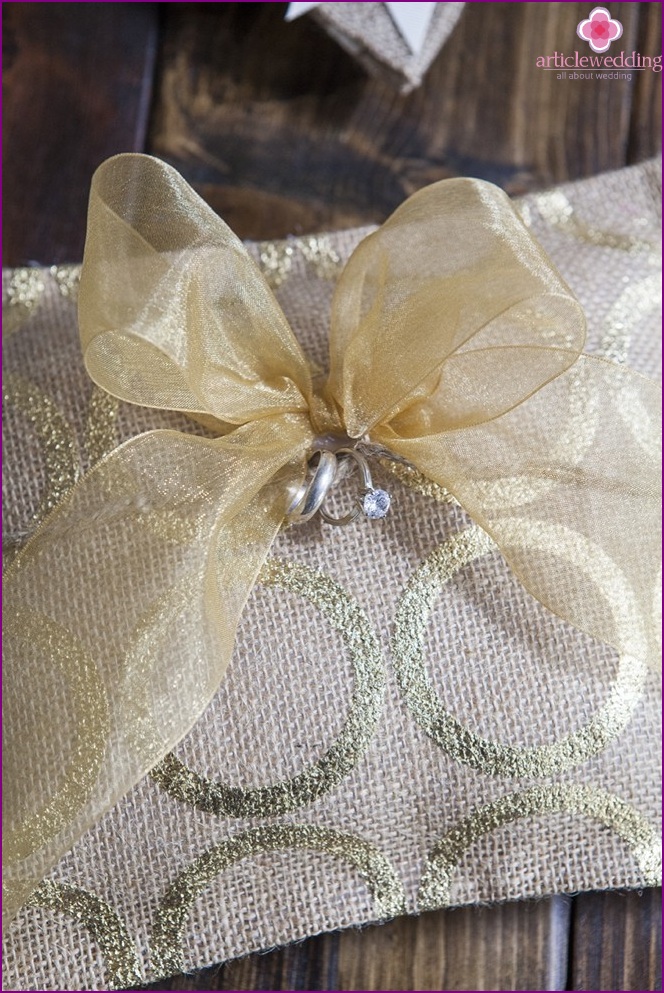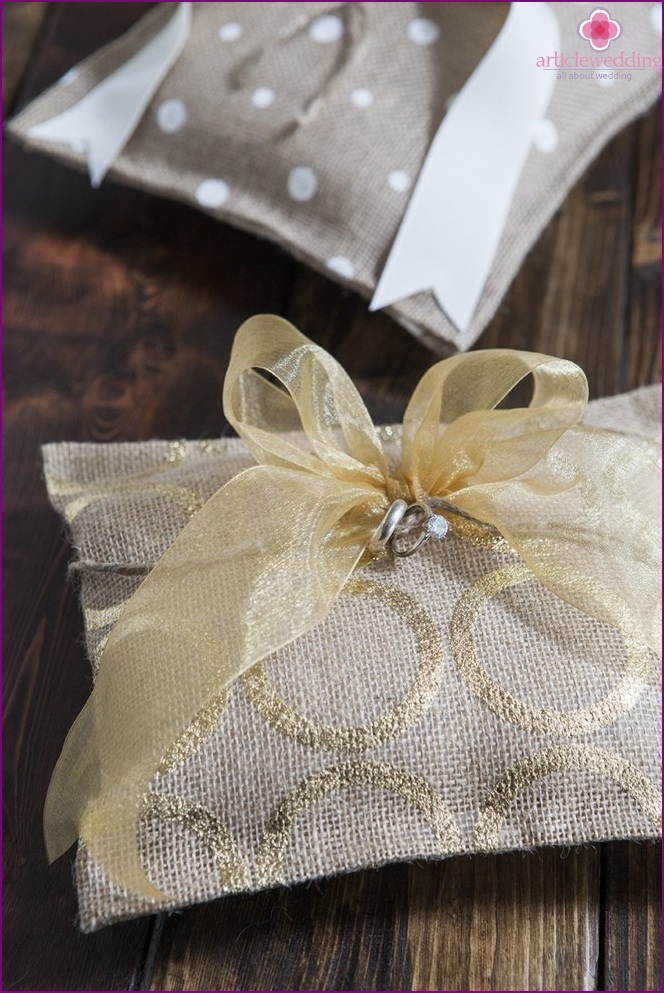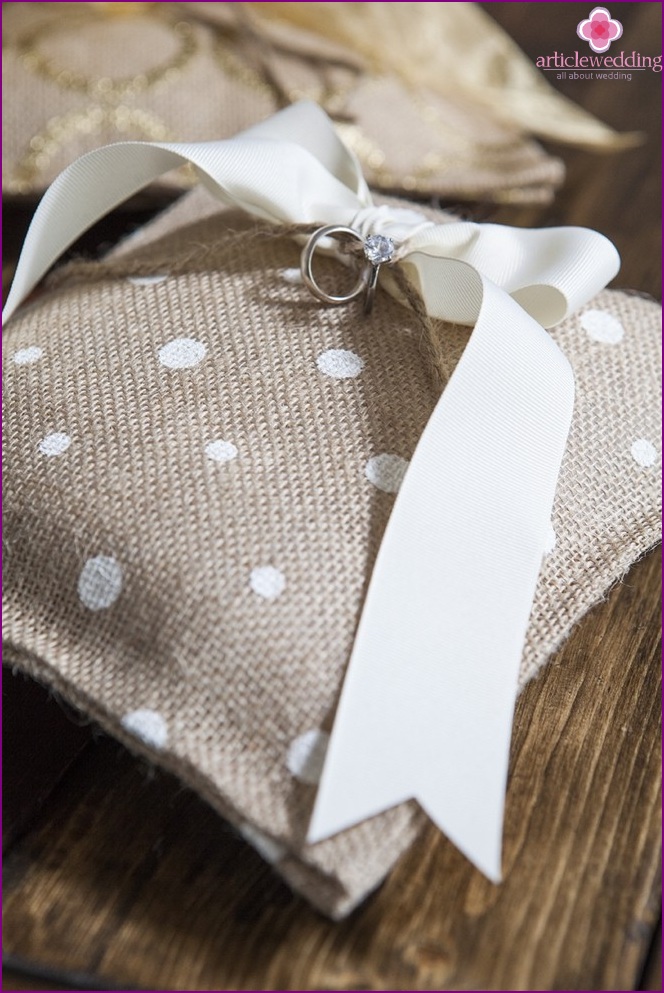 Application options
Burlap ring cushion is perfect for rustic or eco weddings, which are gaining popularity among honeymooners around the world.
To make the wedding decor look complete and harmonious, you can add such an important attribute as a pillow for rings with other burlap accessories: table numbers, invitations, bonbonnieres, etc., as well as decorative elements: napkins, napperons, chair covers, etc..