Contents
---
---
If earlier it was customary to put wedding rings on pillows, which were faceless and standard, now the original ring holders in the form of plates, caskets, etc. are in fashion. Of which these wedding accessories are not made of: wood, plastic, paper, moss, fresh flowers, etc. If you want to surprise guests with a truly unique accessory, the portal www.articlewedding.com offers you to make for your wedding ceremony a symbolic ring holder in the shape of a heart.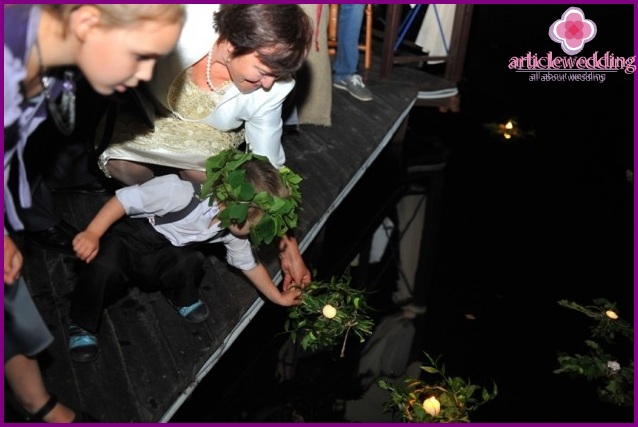 Materials and tools:
wire;
Scotch;
glue and brush;
yarn;
pliers;
tape;
button;
lace;
heart paper cut.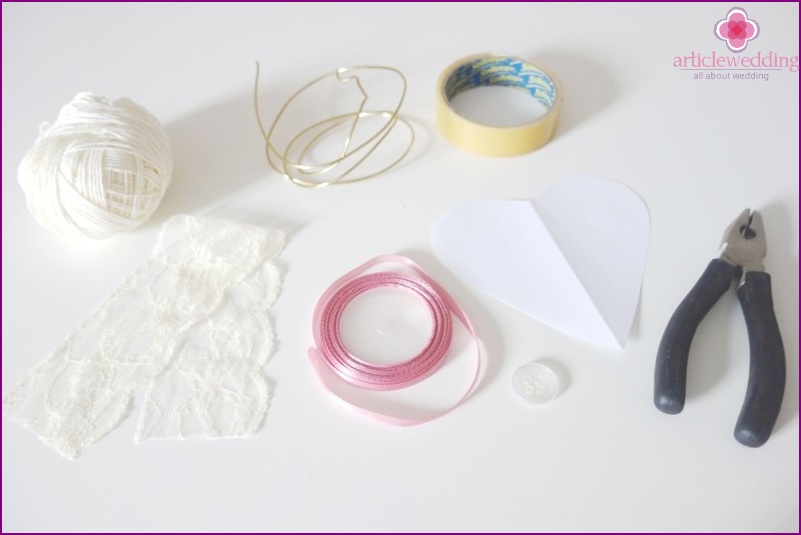 Detailed instructions:
Form a paper-cut heart based on wire.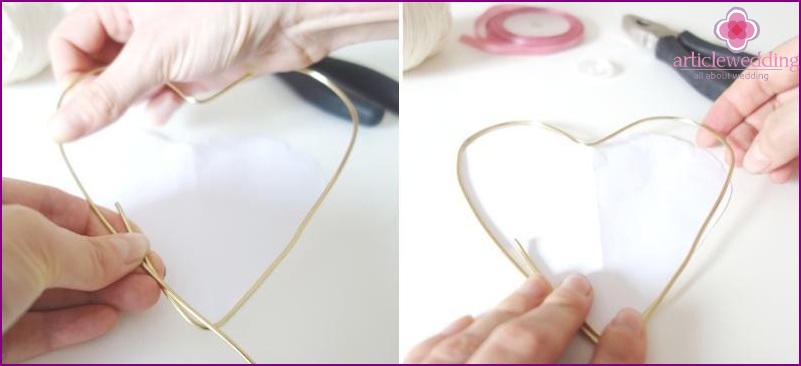 Cut the remaining wire, taking into account the fact that the ends should overlap each other by 2-3 cm.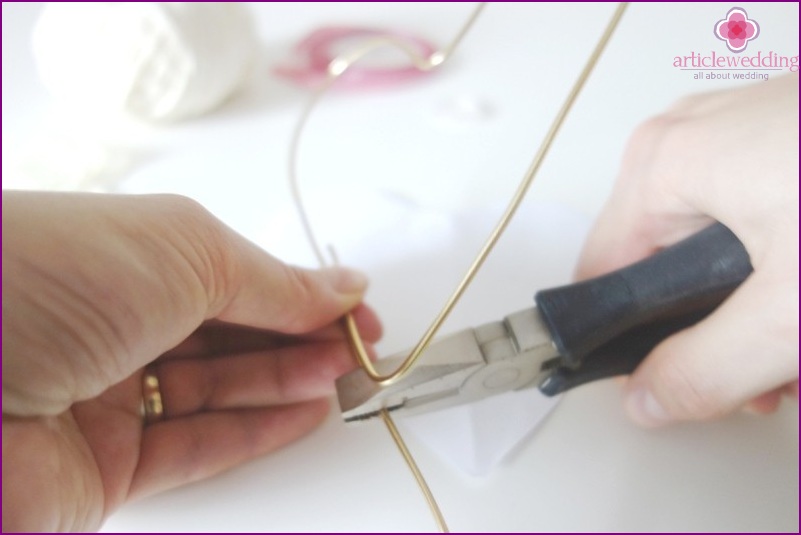 Wrap the ends of the wire with tape as tightly as possible.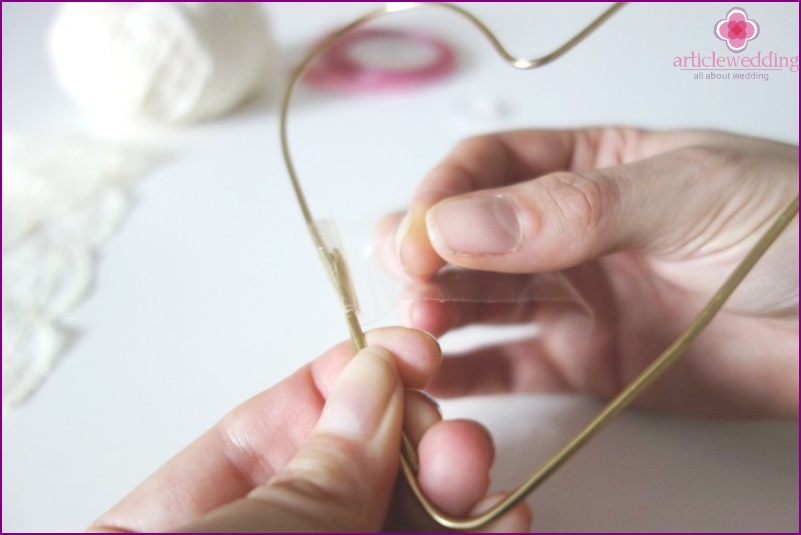 Wrap the contour of the heart with yarn.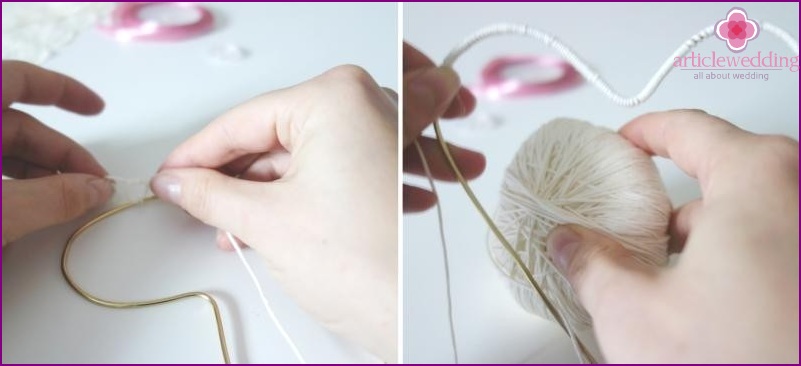 Begin to decorate the entire space of the heart with a thread at different angles and in different directions to completely close the space in the center of the wire frame. Pull the yarn tight so that it does not slip off the frame.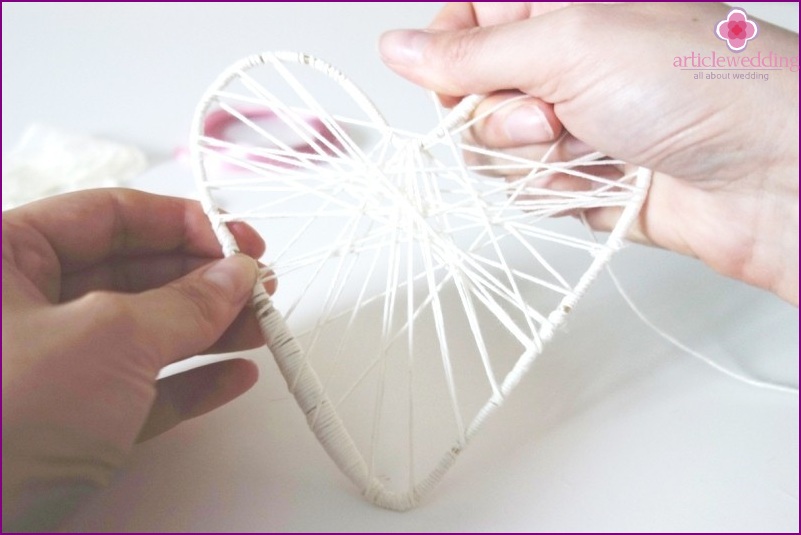 When you finish wrapping the frame with yarn, knit and cut the thread.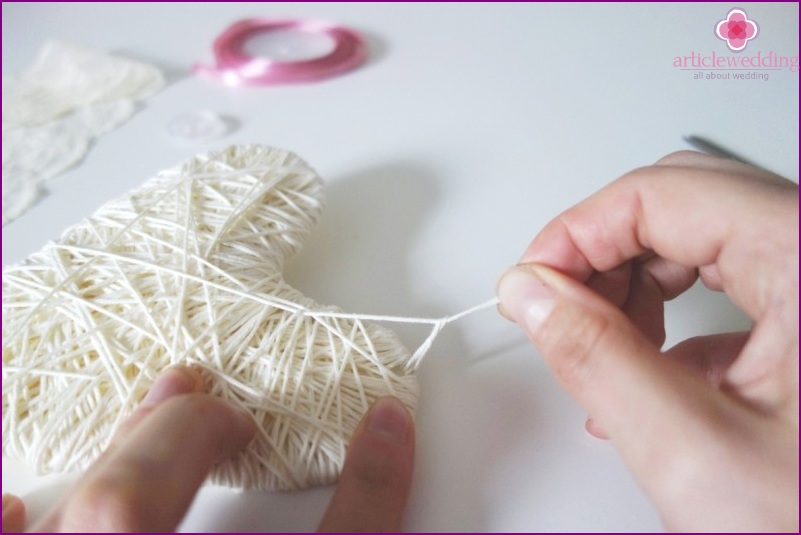 Glue with glue that part of the heart where you need to glue the lace.
Glue the lace and pull the ribbon into the button.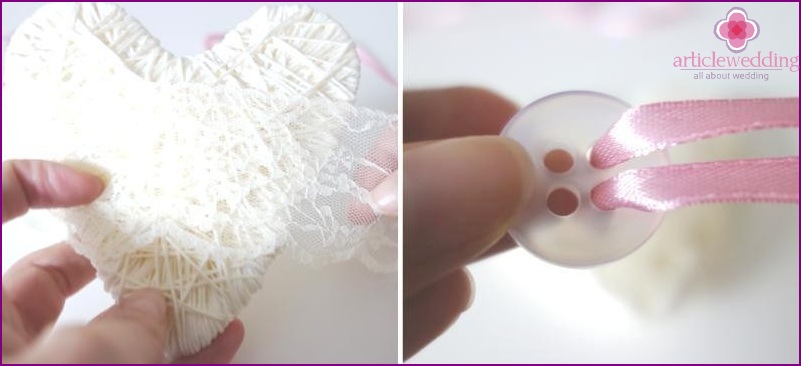 Glue the button.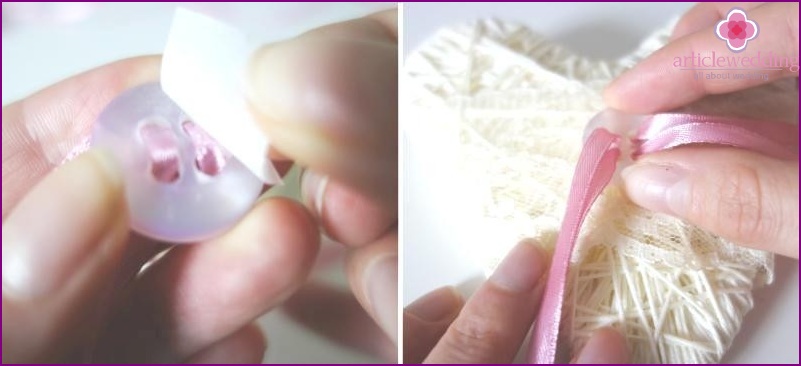 The pillow for the rings is ready! It remains only to put the rings on the ribbon and tie a bow.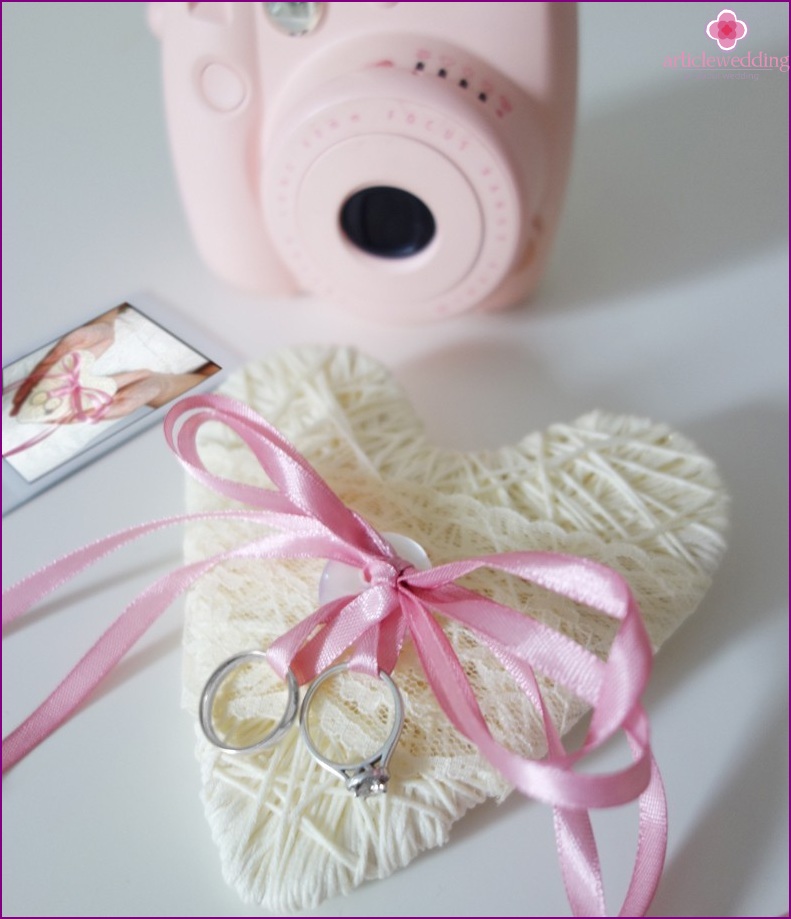 Application options
Such an unusual holder for wedding rings will be the main highlight of the wedding ceremony. He will undoubtedly fall into the wedding frame, more than once decorating with his presence touching photos taken during the exchange of wedding rings.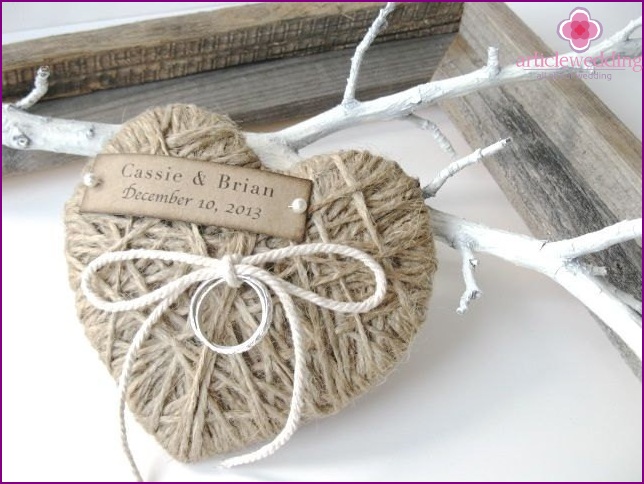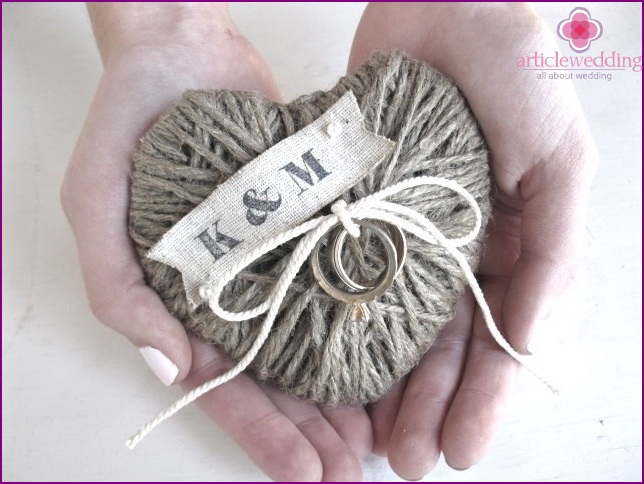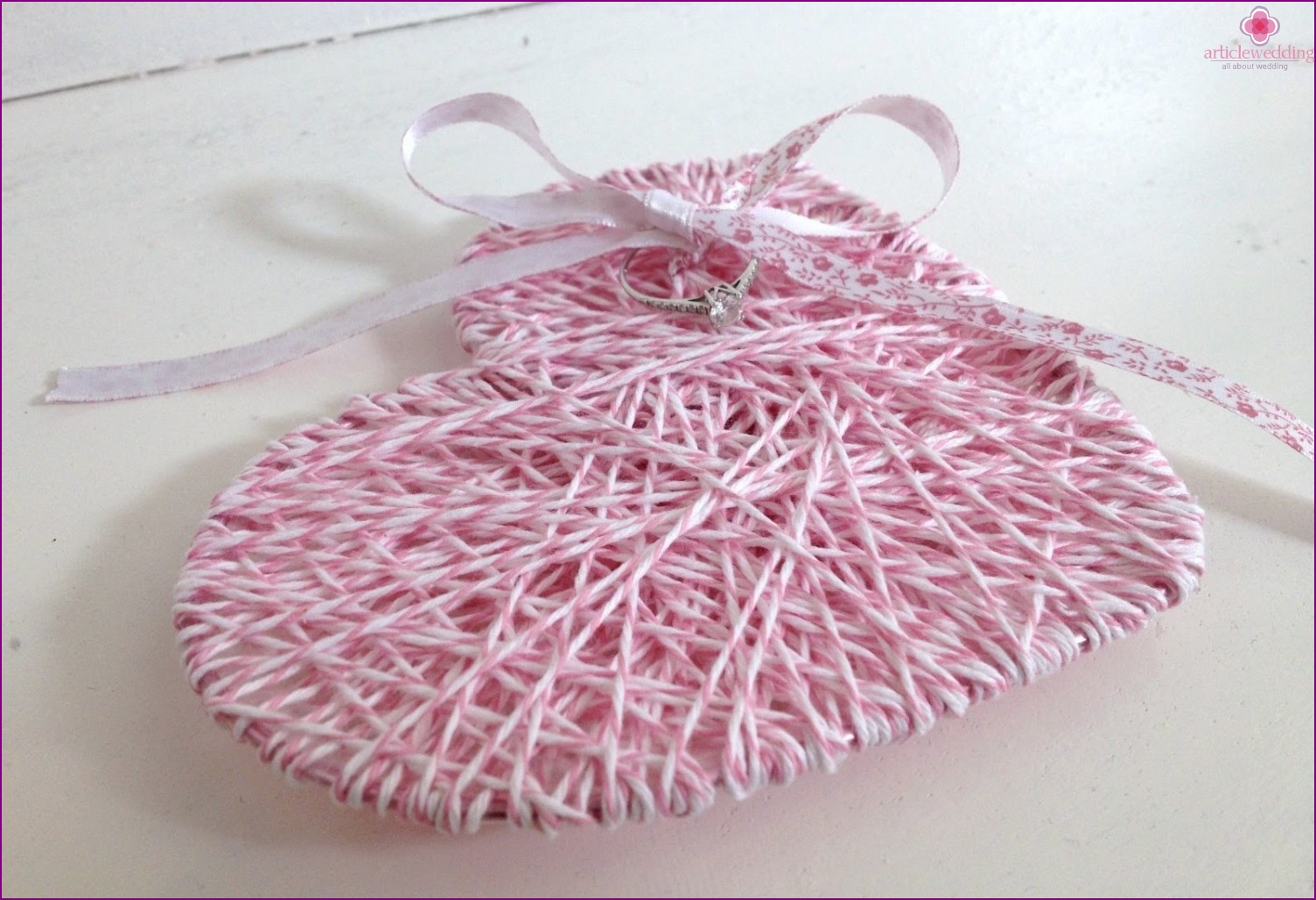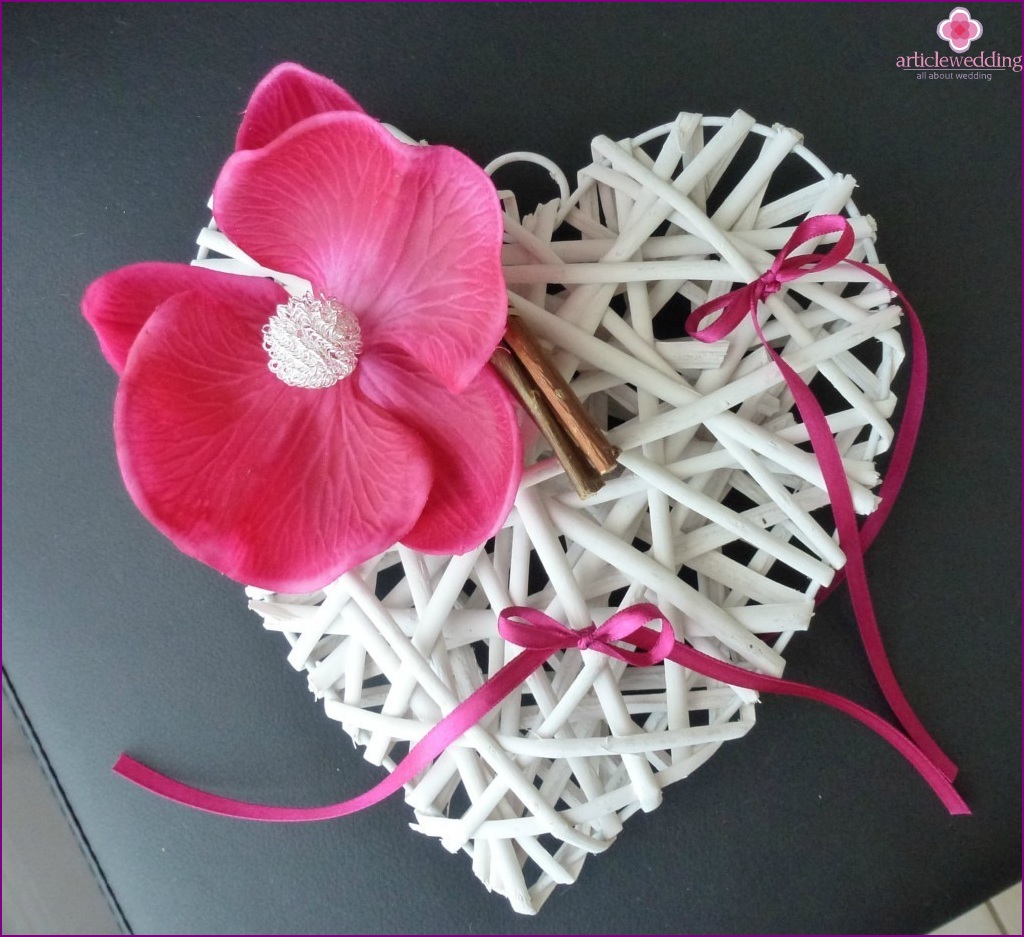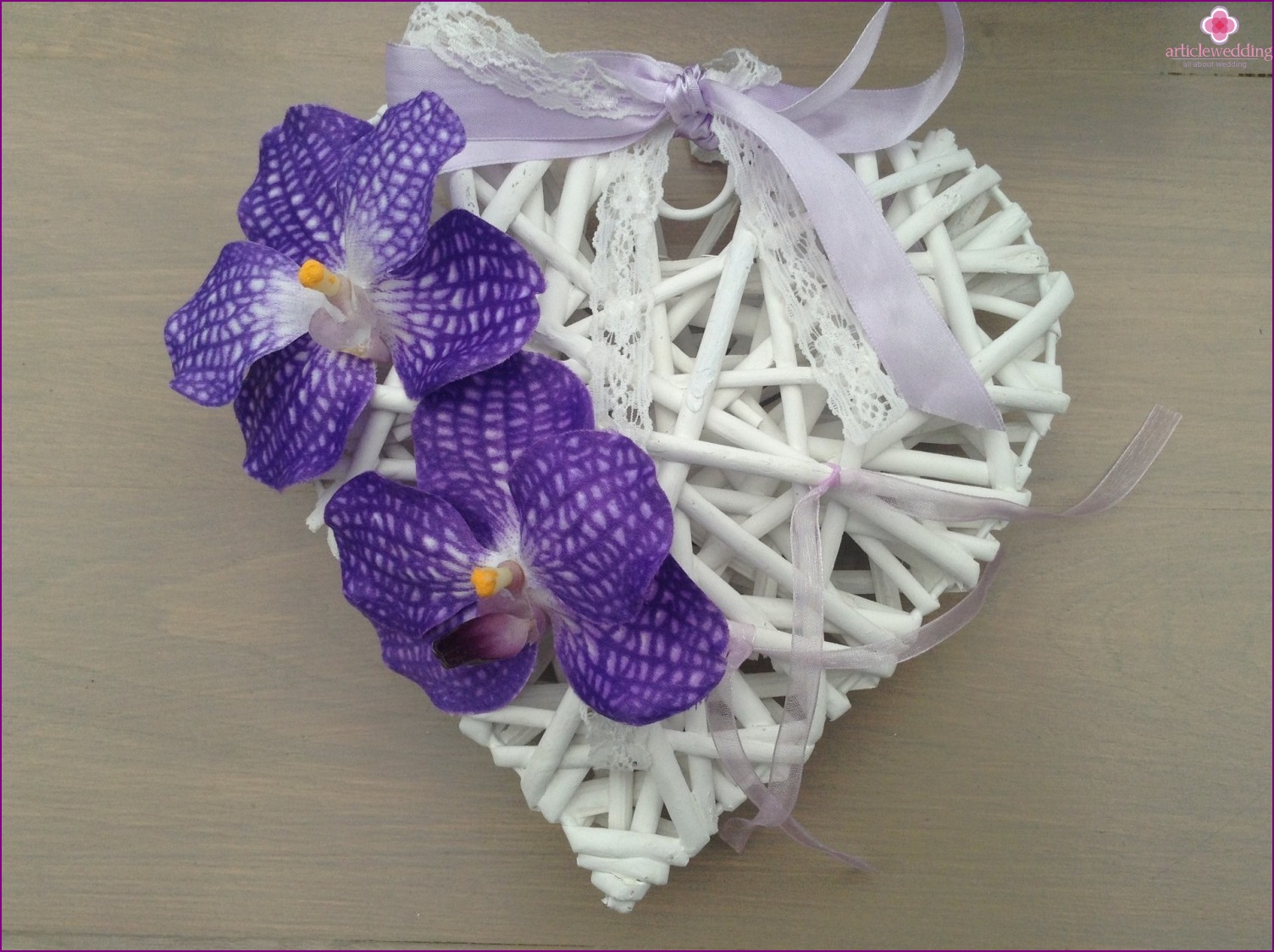 Yarn can also be used for the manufacture of table numbers, banquet cards, vases, three-dimensional letters and other elements of a wedding decor. If you liked this idea, then the portal www.articlewedding.com can offer you another similar master class: "Non-woven graphics using tables". Good luck and creative inspiration!