Contents
---
---
When choosing accessories for decorating the wedding hall, it is undoubtedly worth ordering beautiful tablecloths and skirts on the tables, a bright arch behind the young ones, as well as arranging a gift table. Particular attention should be paid to the chairs, because the views of the guests also focus on them. Some designers offer you various covers for which the entire chair will be hidden. However, if the chairs are very beautiful, why hide them? You can only decorate the back of the chair with a beautiful openwork garland - and you will get a very original decoration.
The wedding portal www.articlewedding.com has prepared an amazing workshop on creating stylish garlands of fabric that will decorate the backs of your chairs and add a touch of festivity to the banquet hall. Do-it-yourself wedding accessories are made very simply. You need to have a sewing machine and long flaps of fabric. You can choose the fabric of your choice: some prefer lightweight airy materials such as satin, others like heavy fabric such as satin or linen. The best option would be ordinary chintz fabric. Garlands turn out to be very voluminous and look very fashionable and original. Let's get together to make beautiful wedding accessories!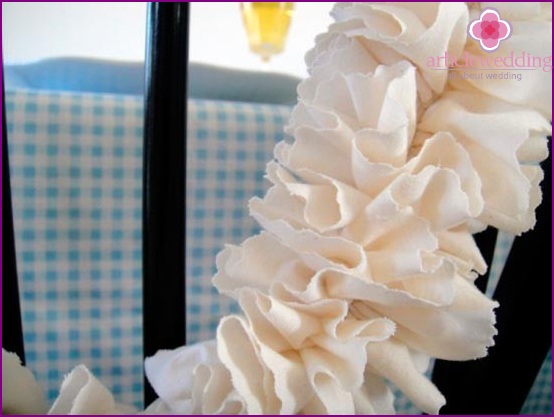 Materials and tools:
long strips of fabric;
scissors with serrated blades;
flower ribbon;
thread and needle;
tape;
sewing machine.
Time
: 30 minutes.
Detailed instructions:
First of all, you need to find the right fabric. It is necessary to cut several long strips of fabric of the same length and size. Before making a garland, you should iron the fabric so that it looks neat and aesthetically pleasing. You can use special scissors with serrated blades to make the garland even more voluminous.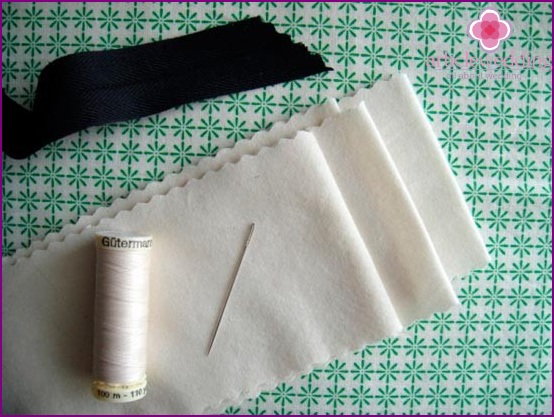 Connect the two strips of fabric. Pull the long thread into the needle and stick it in the middle of the strip. Make a stitch every centimeter. You will see how the fabric slowly begins to gather, forming an openwork garland. Your strip of fabric should be reduced by almost half.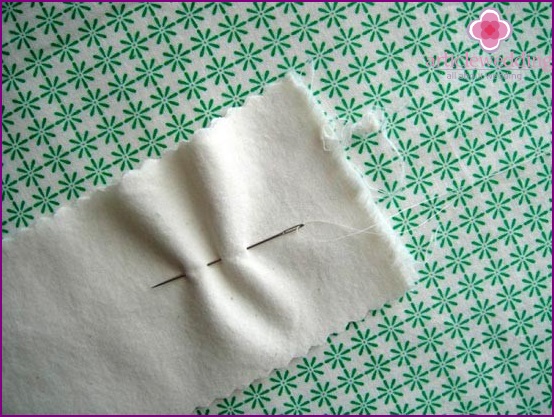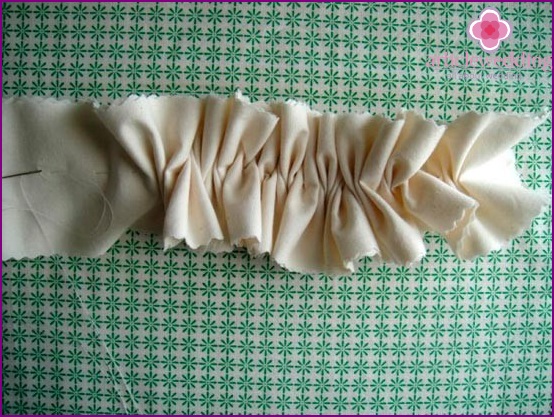 Now you need to sew your garland with a sewing machine. Choose a wide zigzag stitch. Start the stitch by 5 cm from the edges of the fabric. After you make a line, your garland will be almost ready. Pull the thread you used to sew the rough stitches.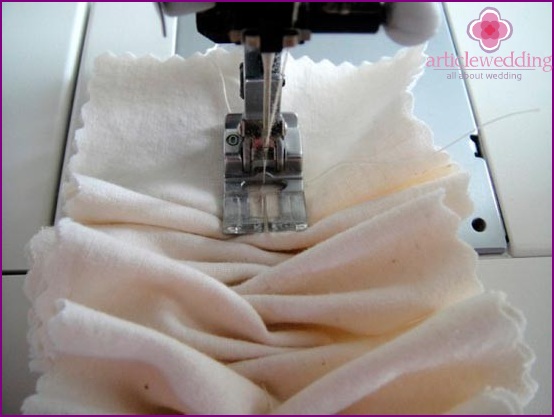 Support your fabric with assemblies so that you do not accidentally spoil the garland. The regular thread with which we sewed stitches does not guarantee that each fold will hold tight. Therefore, be careful. Cut two pieces of ribbon and attach them to both sides of the garland. You can make a few extra lines so that the garland is firmly attached to the ribbons.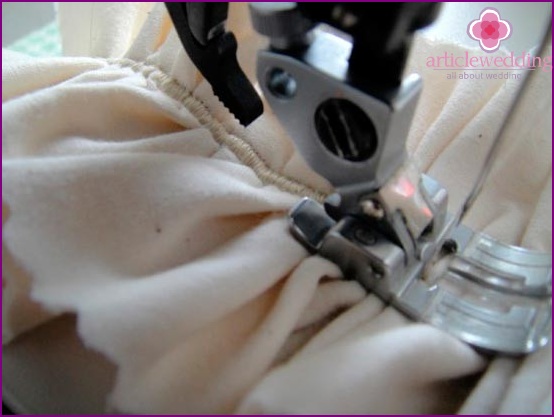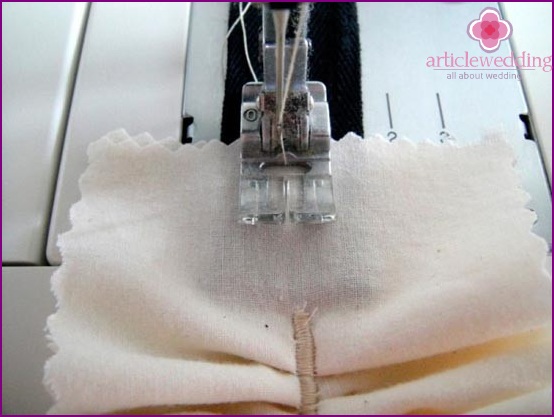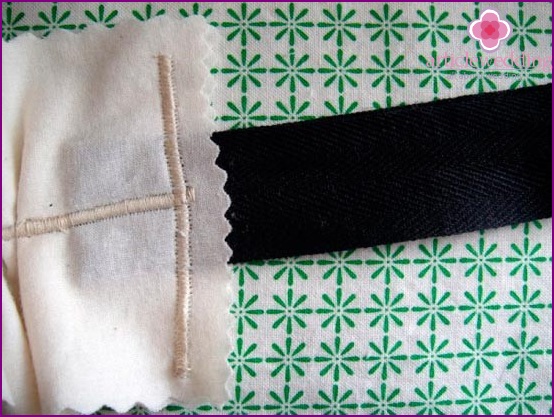 Wonderful garlands of fabric are ready! Attention! Many sewing machines have a function with which you can create ready-made openwork garlands of fabric. The machine itself will make the assembly and connect them with neat seams! And you can save a ton of time.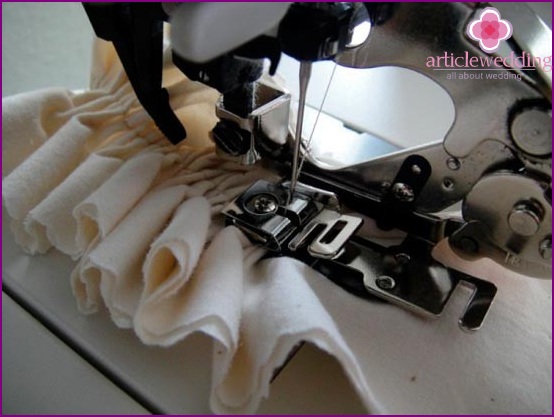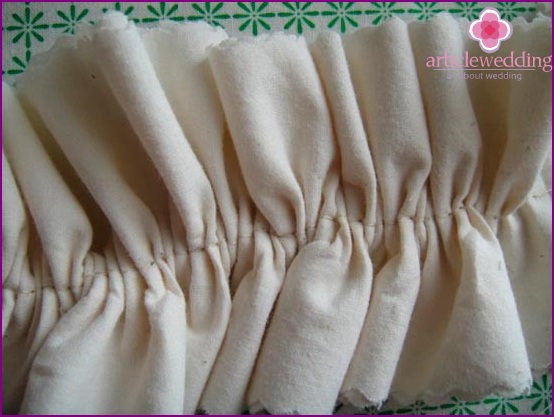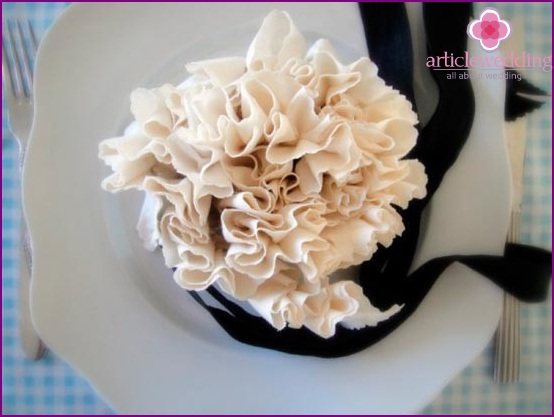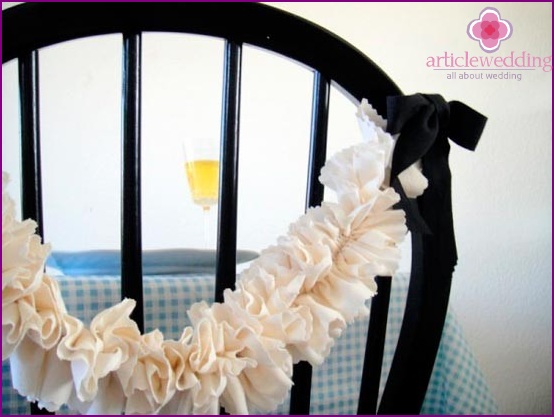 Application options
For the manufacture of wonderful openwork garlands, you can use not only fabric, but also paper. Creative garlands can be an excellent decoration not only for wedding chairs, but also for a banquet hall or venue for your wedding photography.
Feel free to craft cute garlands in your favorite colors to decorate your wedding and make it truly fabulous and airy.!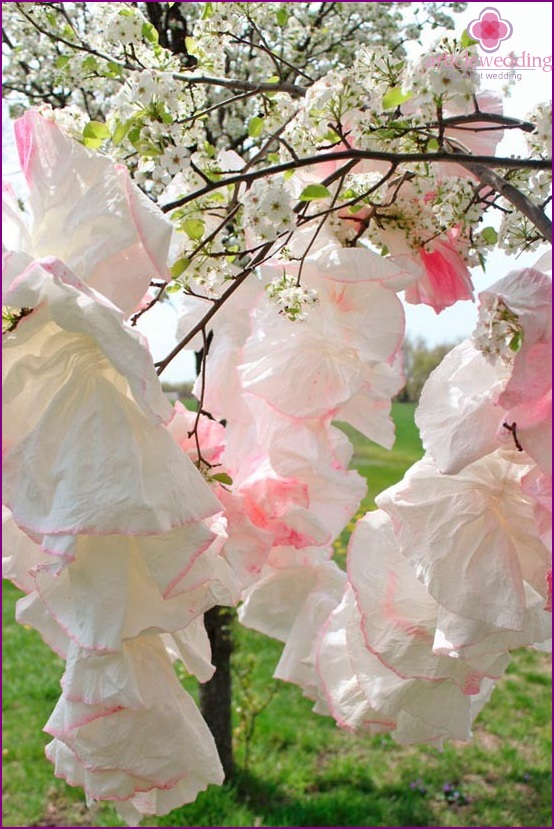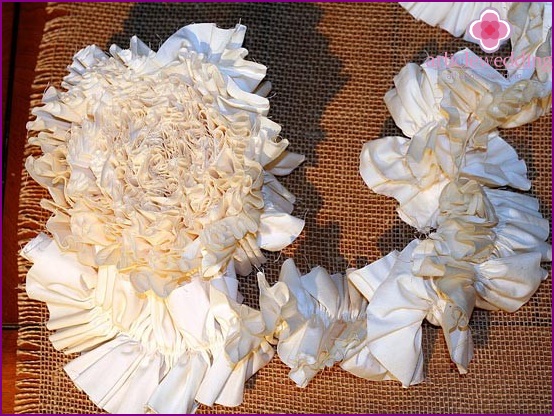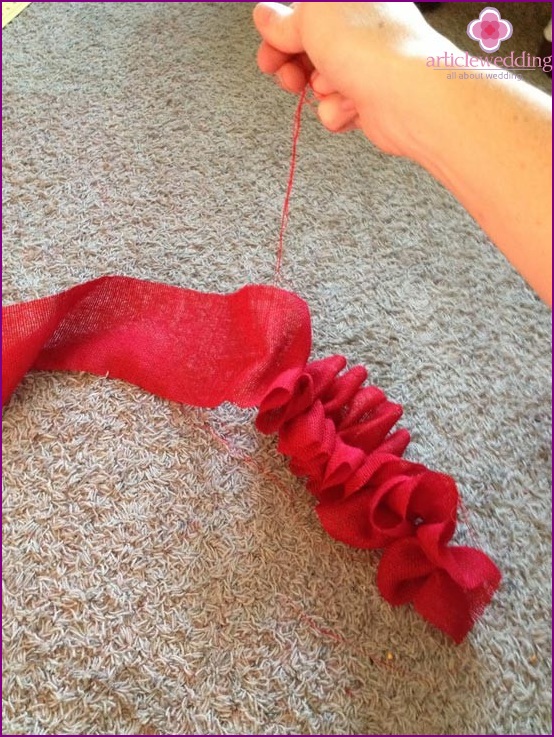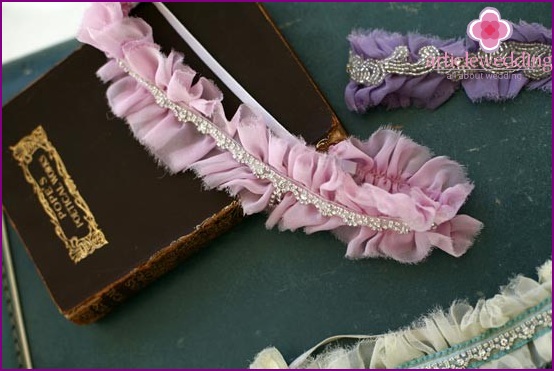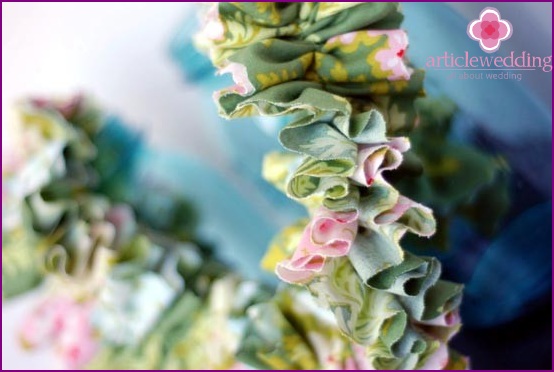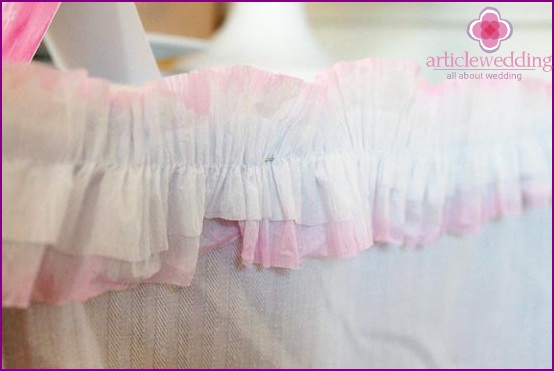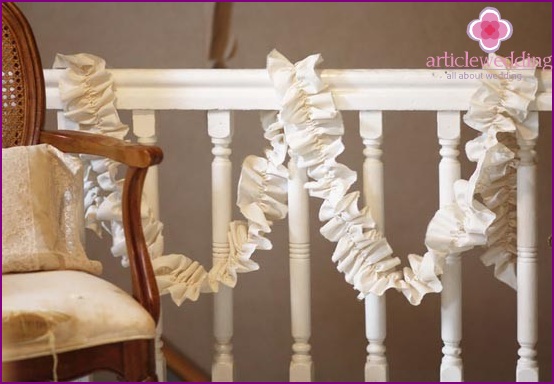 The site www.articlewedding.com is ready to offer you fashionable master classes that will allow you to feel the creative strength in yourself and create amazing things for your wedding!