Contents
---
---
You lived together for a year, 5 years or the whole 20, the wedding anniversary is an occasion to please each other with something special. Remember your significant day, exchange gifts, celebrate it in a romantic setting or with friends. And one of the ideas on how to make the anniversary memorable is to arrange photography. How to choose the topic, you will learn from this article..
How to organize a wedding anniversary photo shoot
Of course, you have many photographs of where you are sitting among relatives and friends and celebrating birthdays or where you are standing against the backdrop of attractions. And yet, how many frames can you count that are dedicated only to you two and your feelings? A special wedding anniversary photo shoot will allow you to get beautiful photos that can be framed and boldly shown to friends. When planning to organize such a photo shoot, pay attention to several points: the professionalism of the photographer, your appearance and background (room decor, landscape, special themed accessories). And of course, naturalness and emotions are important.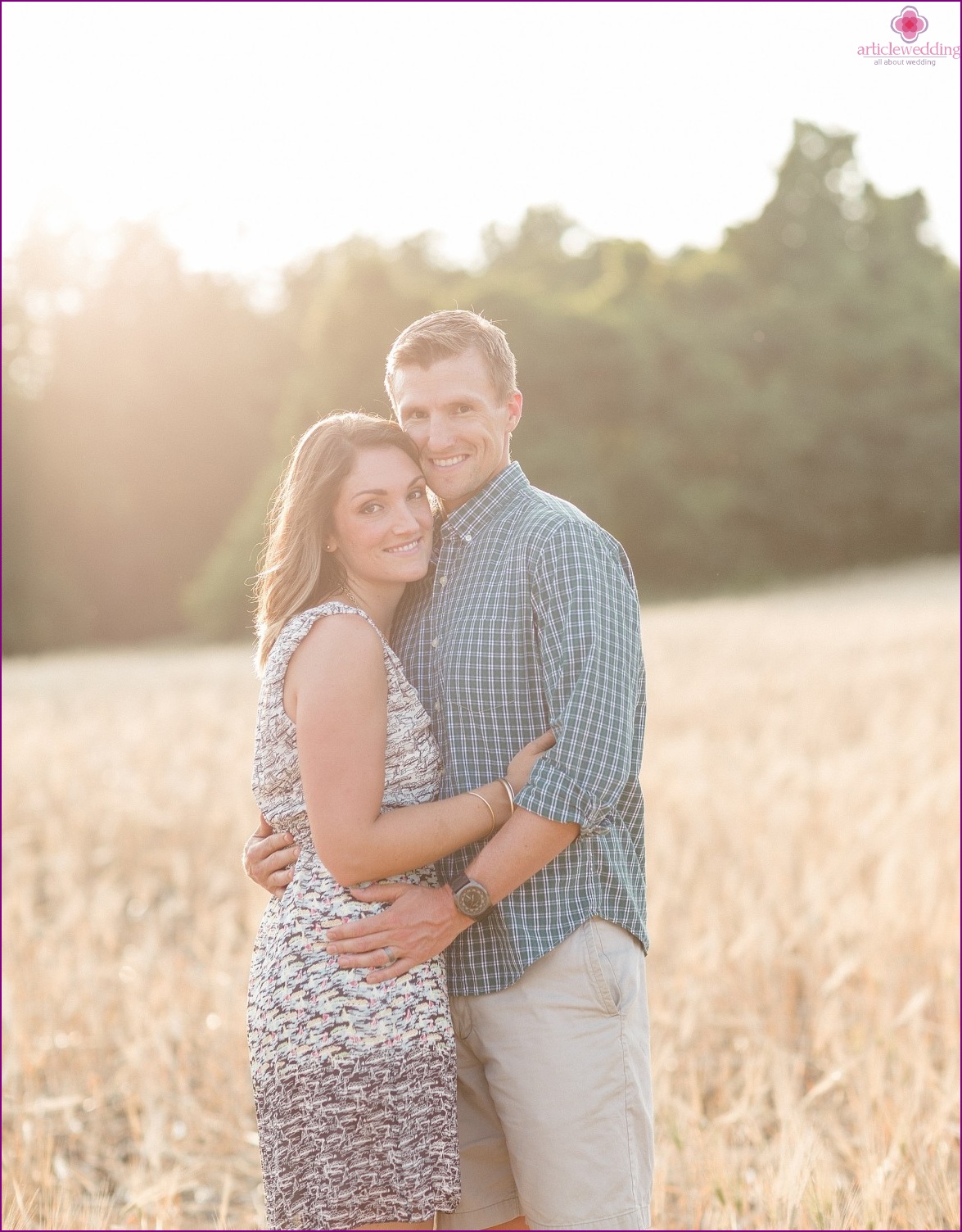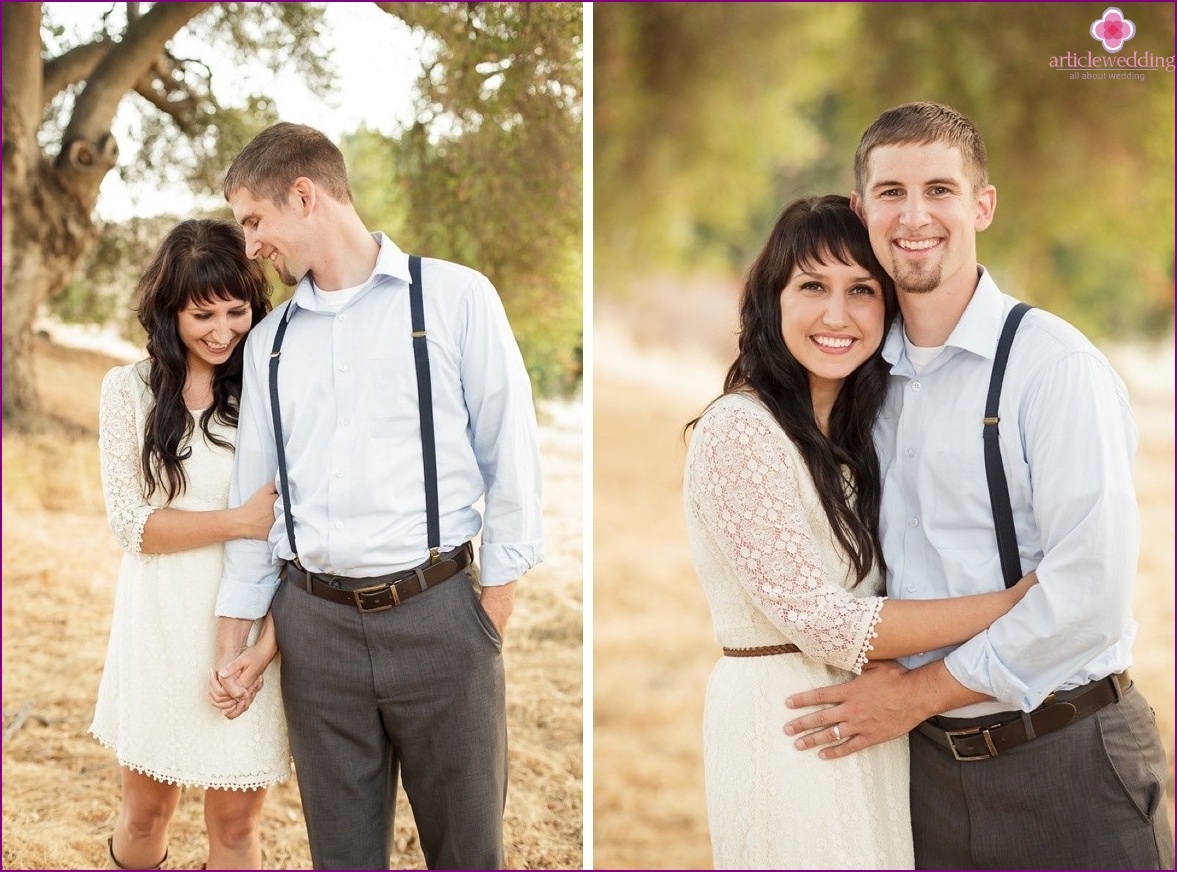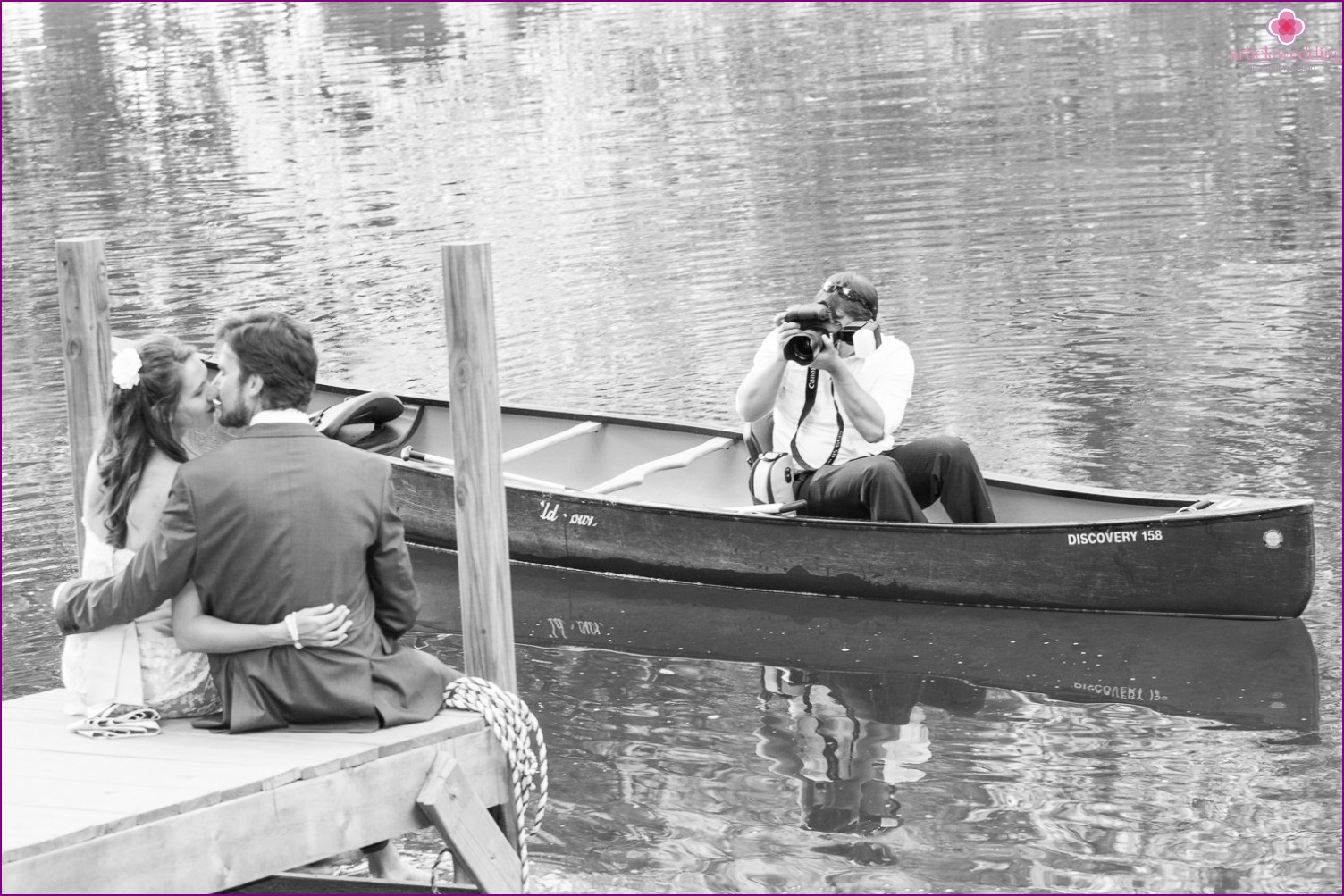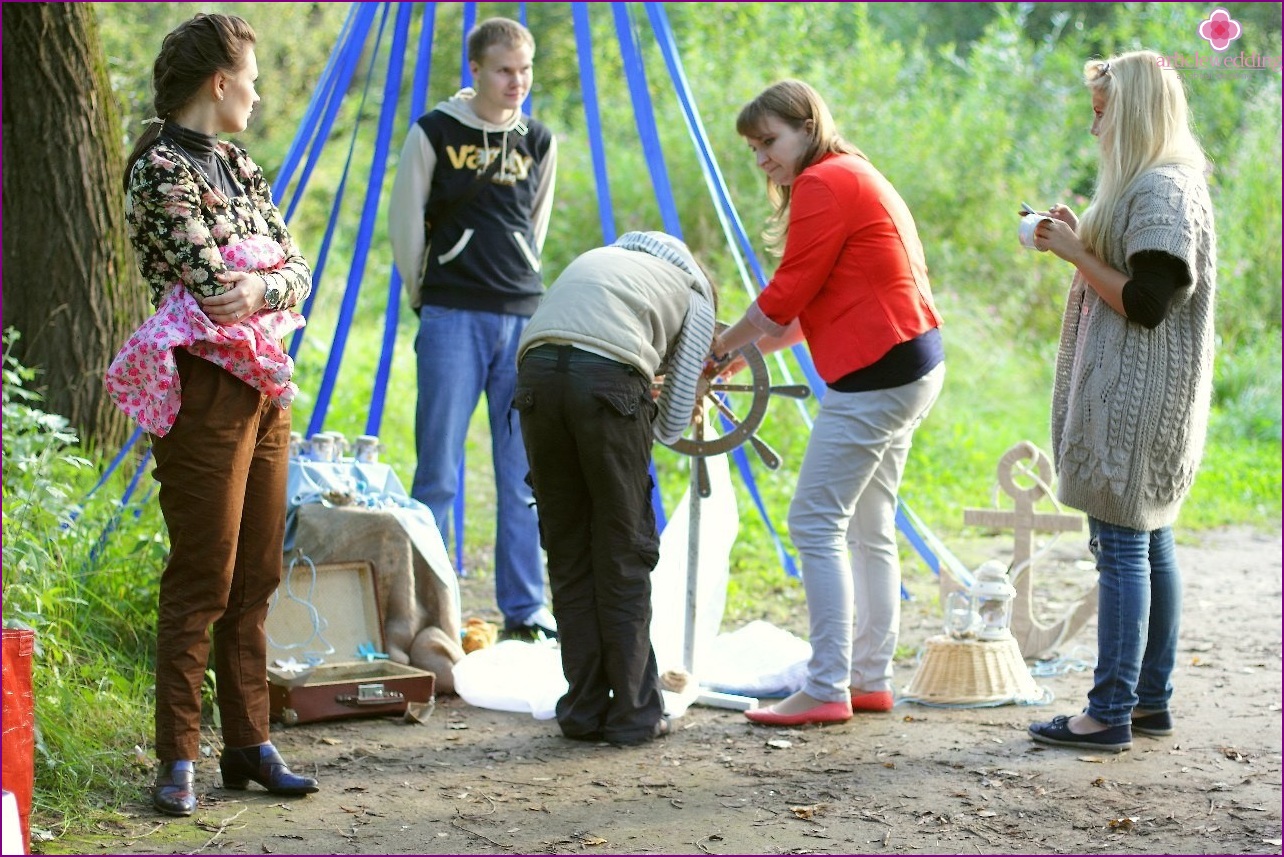 Dates and calculations
One of the simplest and most popular ideas is a photo shoot with numbers. For example, the wedding date and date of shooting, the number of years or days spent together. The wedding portal www.articlewedding.com offers to make accessories with numbers with your own hands. It can be simple paper streamers, original chalk boards, mosaics, balloons with numbers or even products from moss and other plants. Simple and effective wedding math.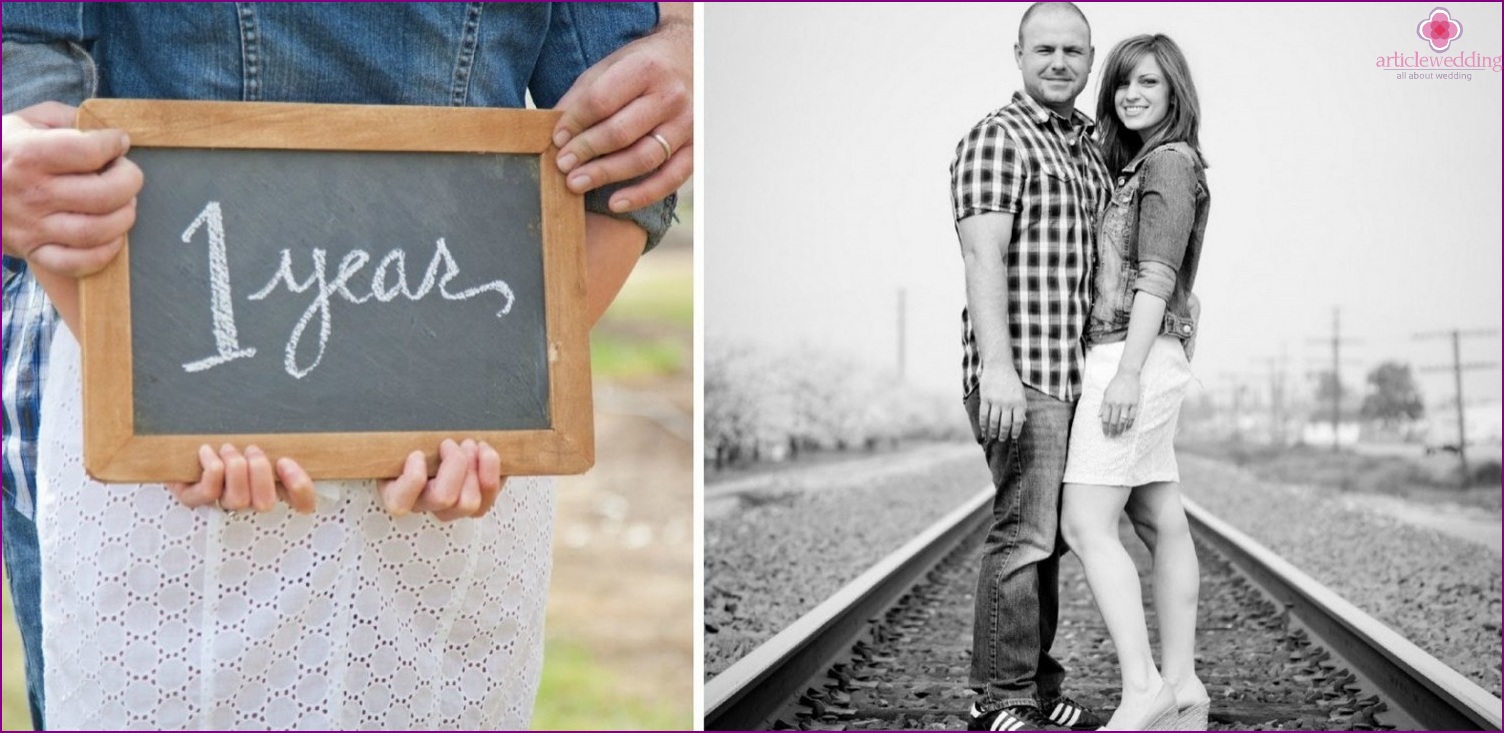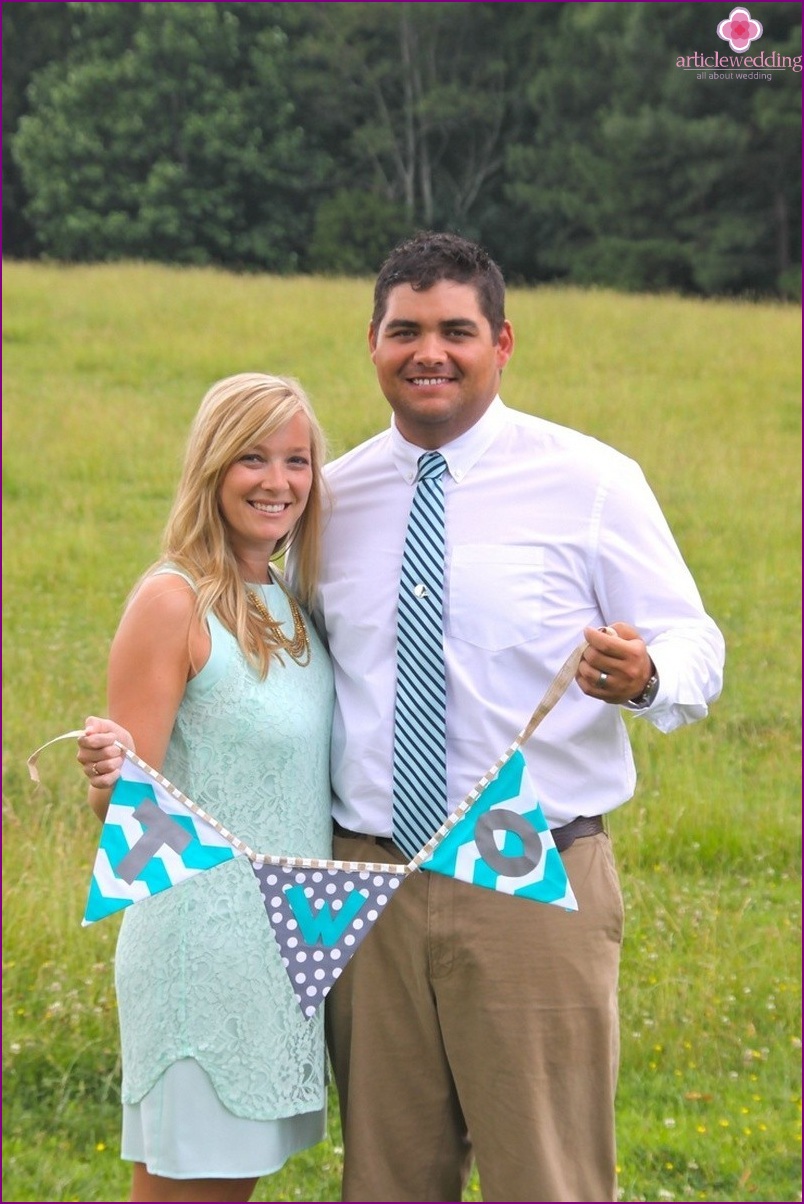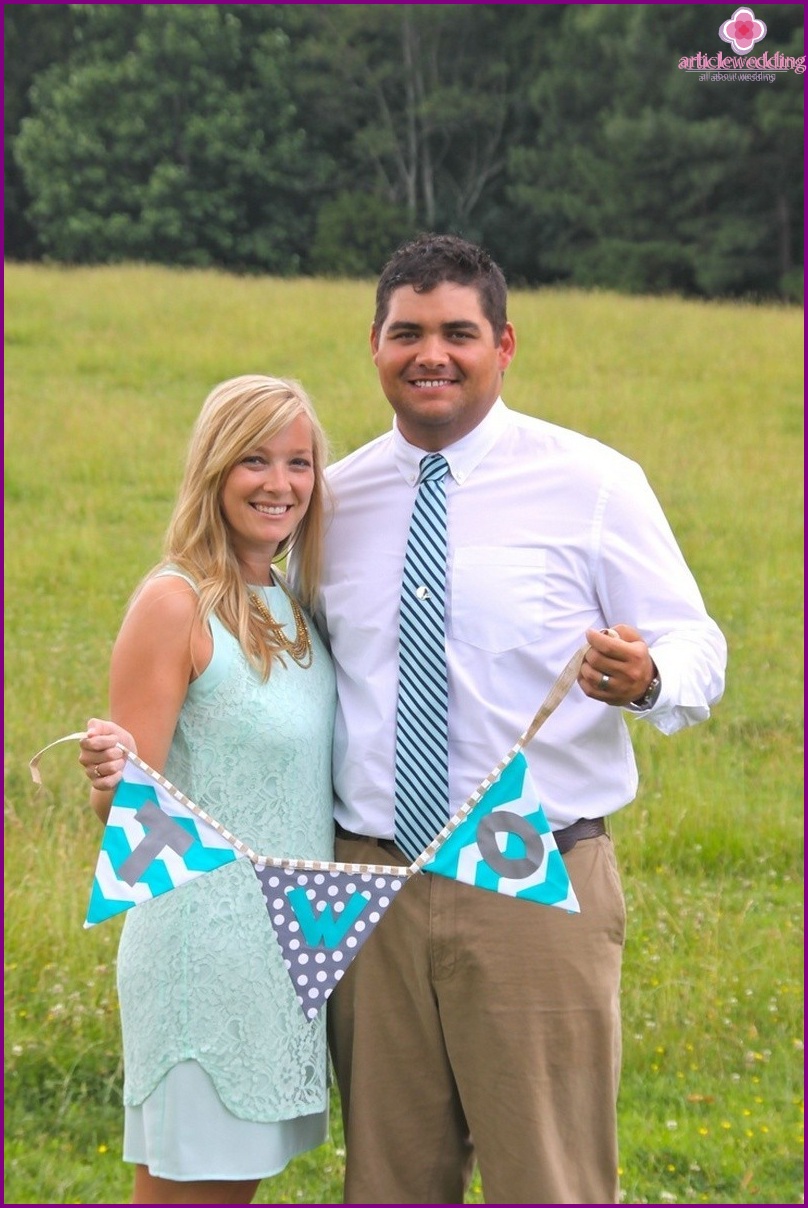 Once upon a time, or how it was
If you are going to celebrate an anniversary, for example, 5 or 10 years from the wedding day, you can arrange a small celebration based on «that day». Many wives who have preserved their wedding attire dream of trying on a wonderful white dress again. The theme of a busy wedding day will be an occasion for you to plunge into bright and romantic memories and again feel like young bride and groom in love. For greater theme, you can not only put on wedding dresses, but also arrange photography in the very places where the wedding walk took place. The result is an interesting album: before and after.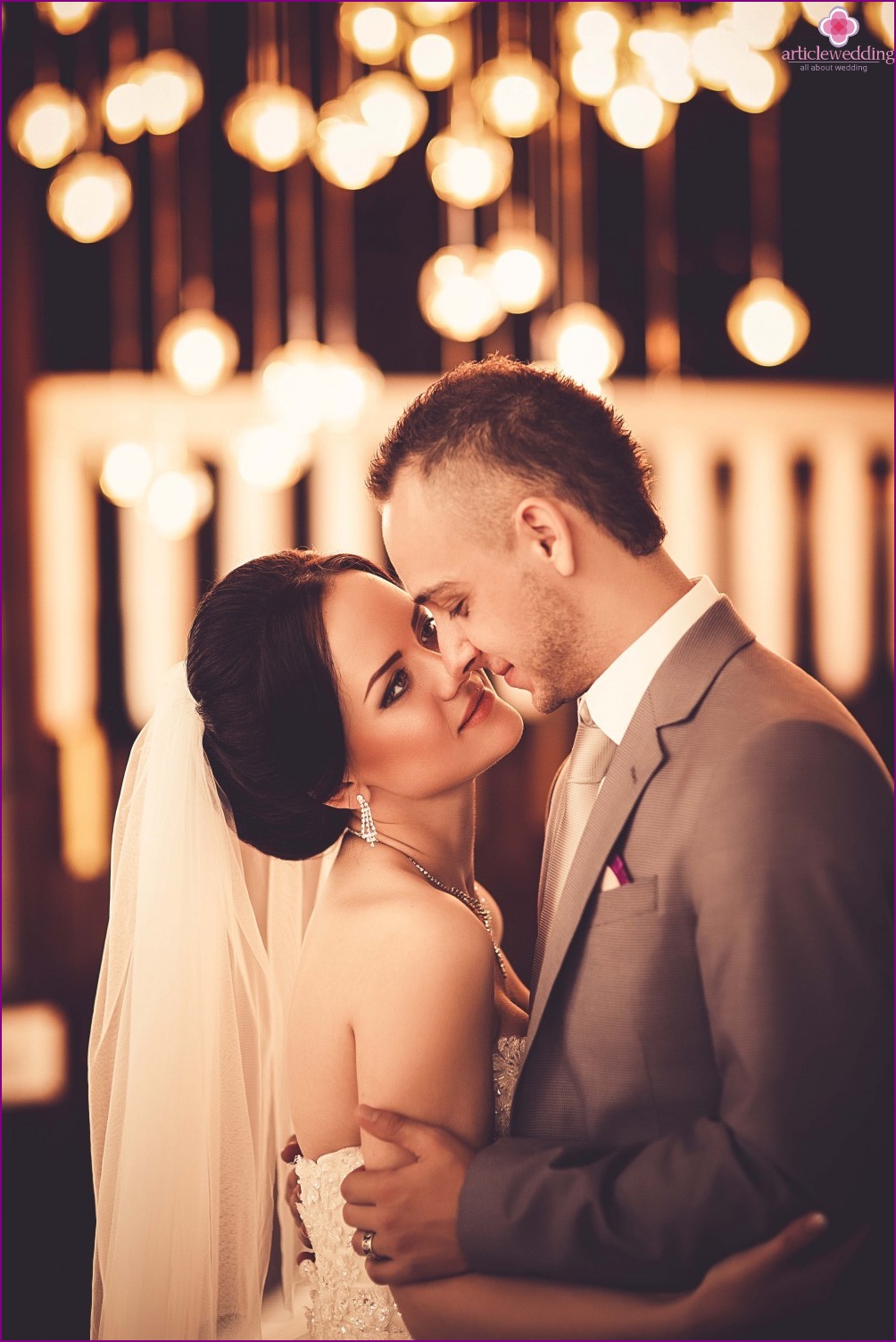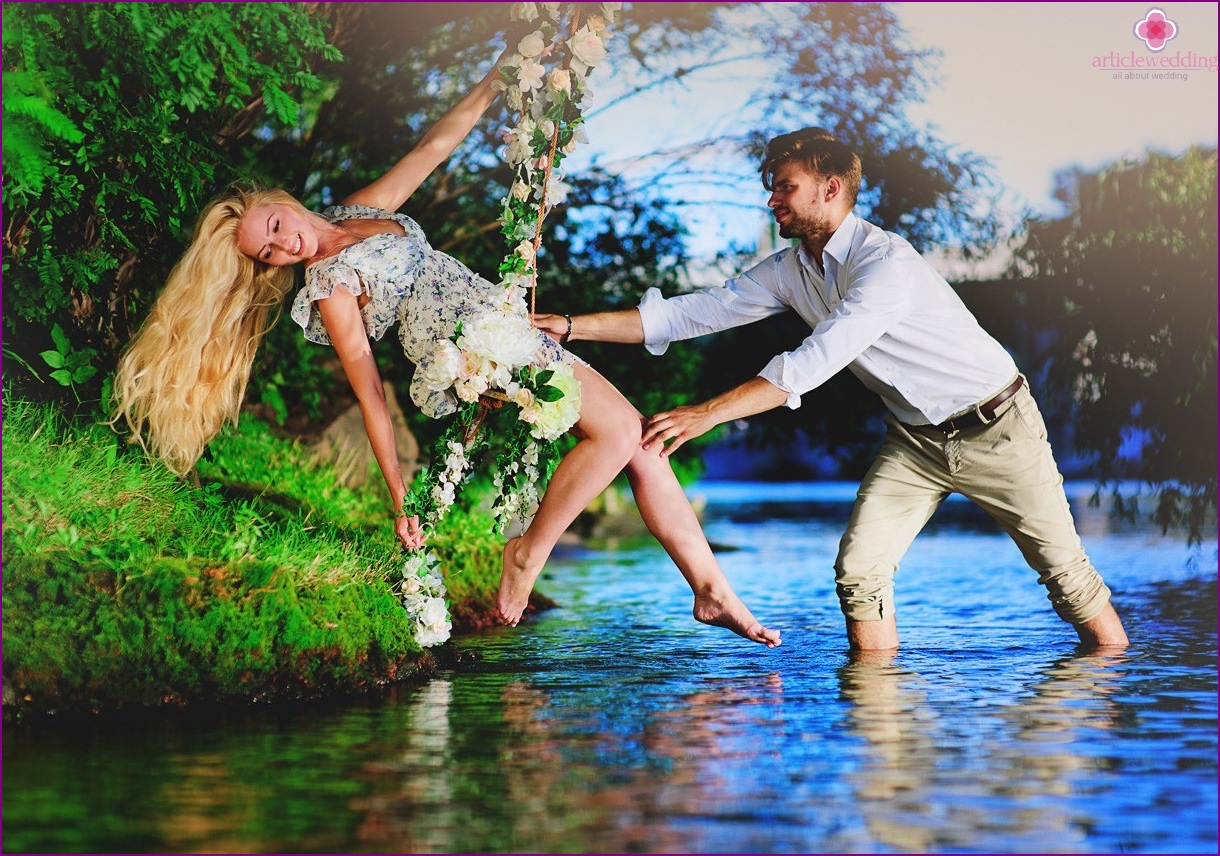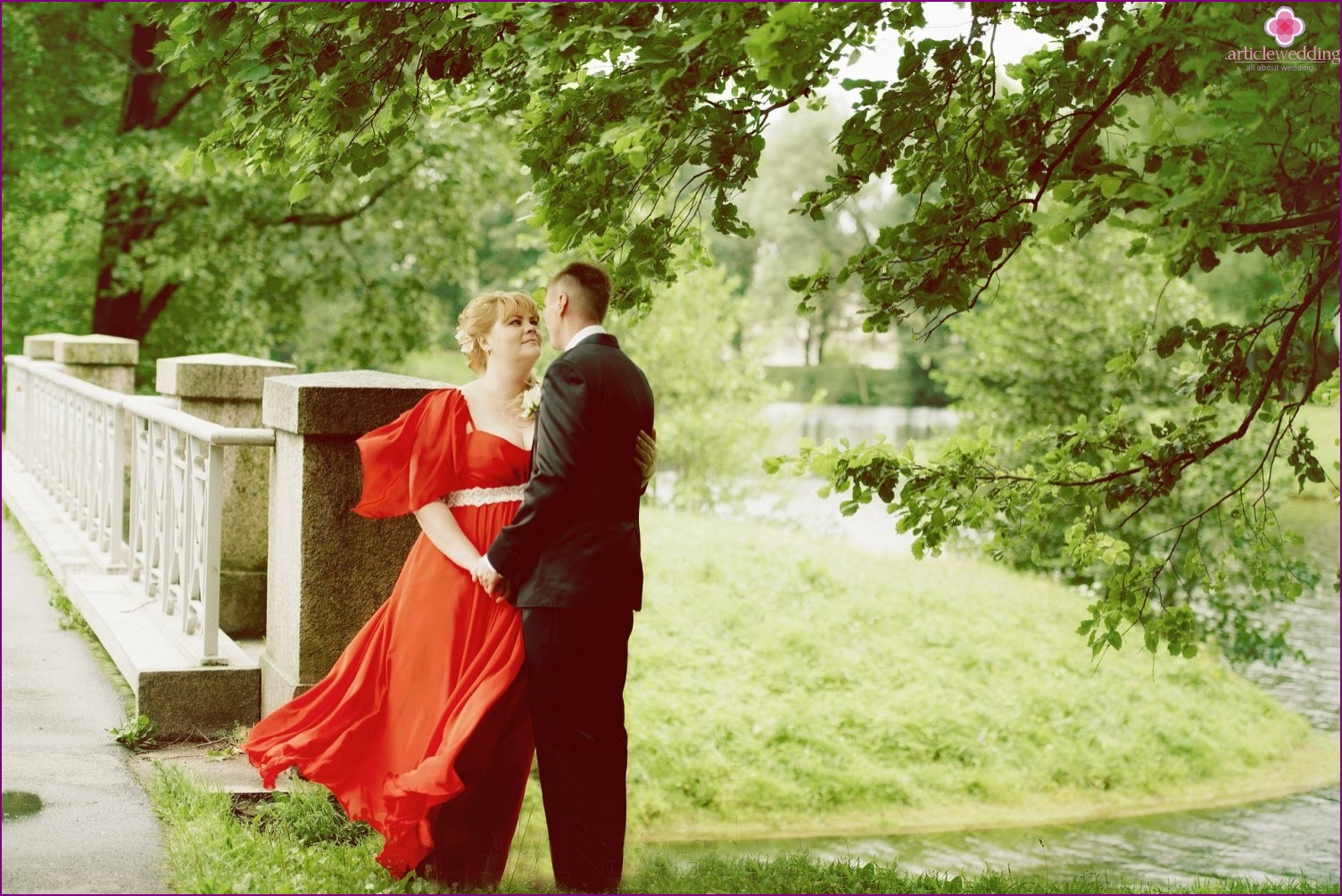 Old photos, albums and wish books
An interesting plot for a wedding anniversary photo shoot is frames with photos, an album and a wish book for your real wedding. Let the photographer capture how you admire beautiful images or how you scroll through the pages of wishes. It's a good idea to pick up a framed wedding photo and take a new frame. And turn it into a tradition: every year to be photographed with a similar image from the anniversary. As a result, you will get really interesting stories with matryoshka photos.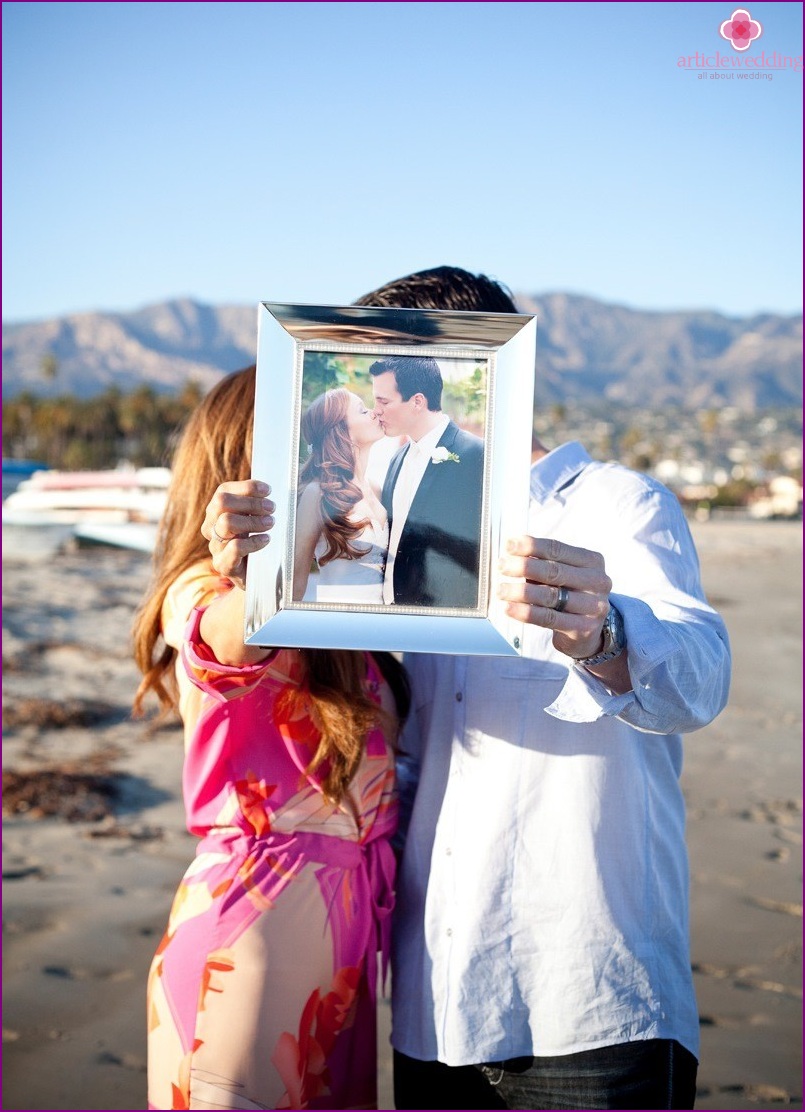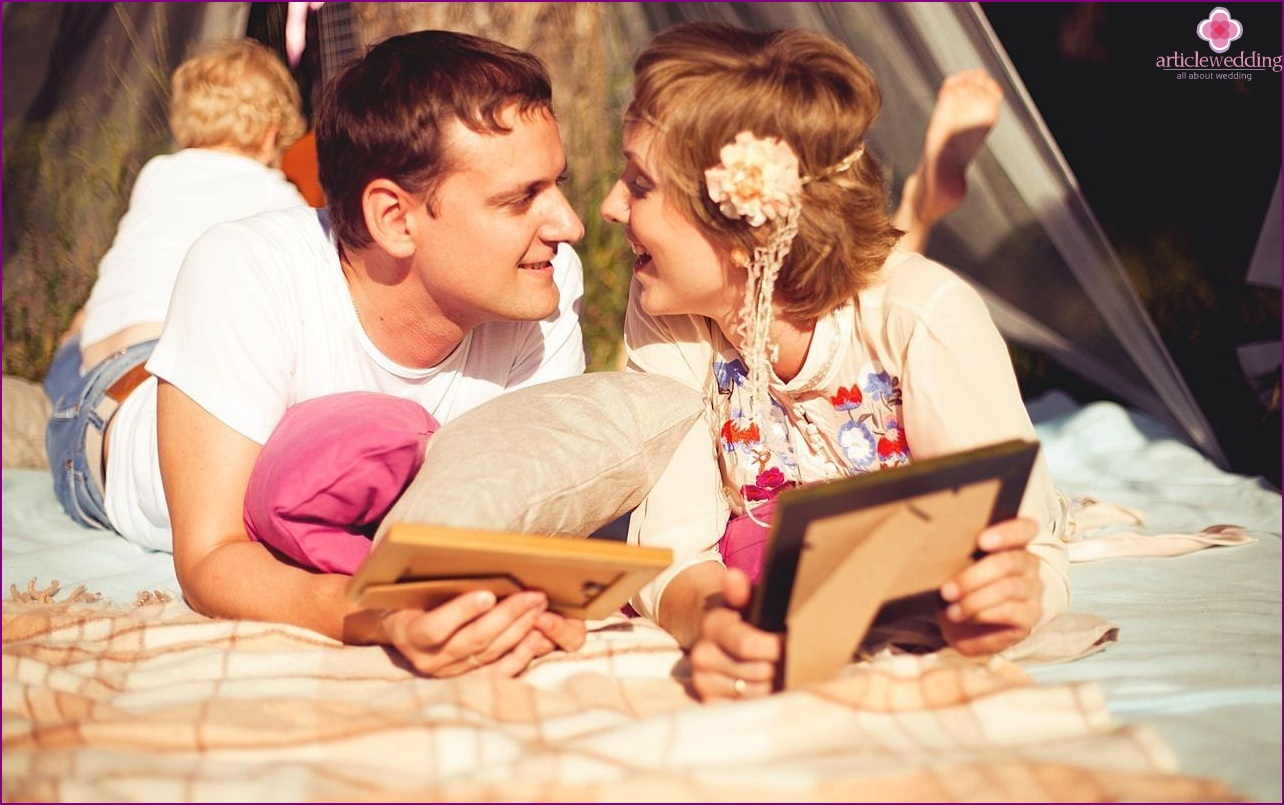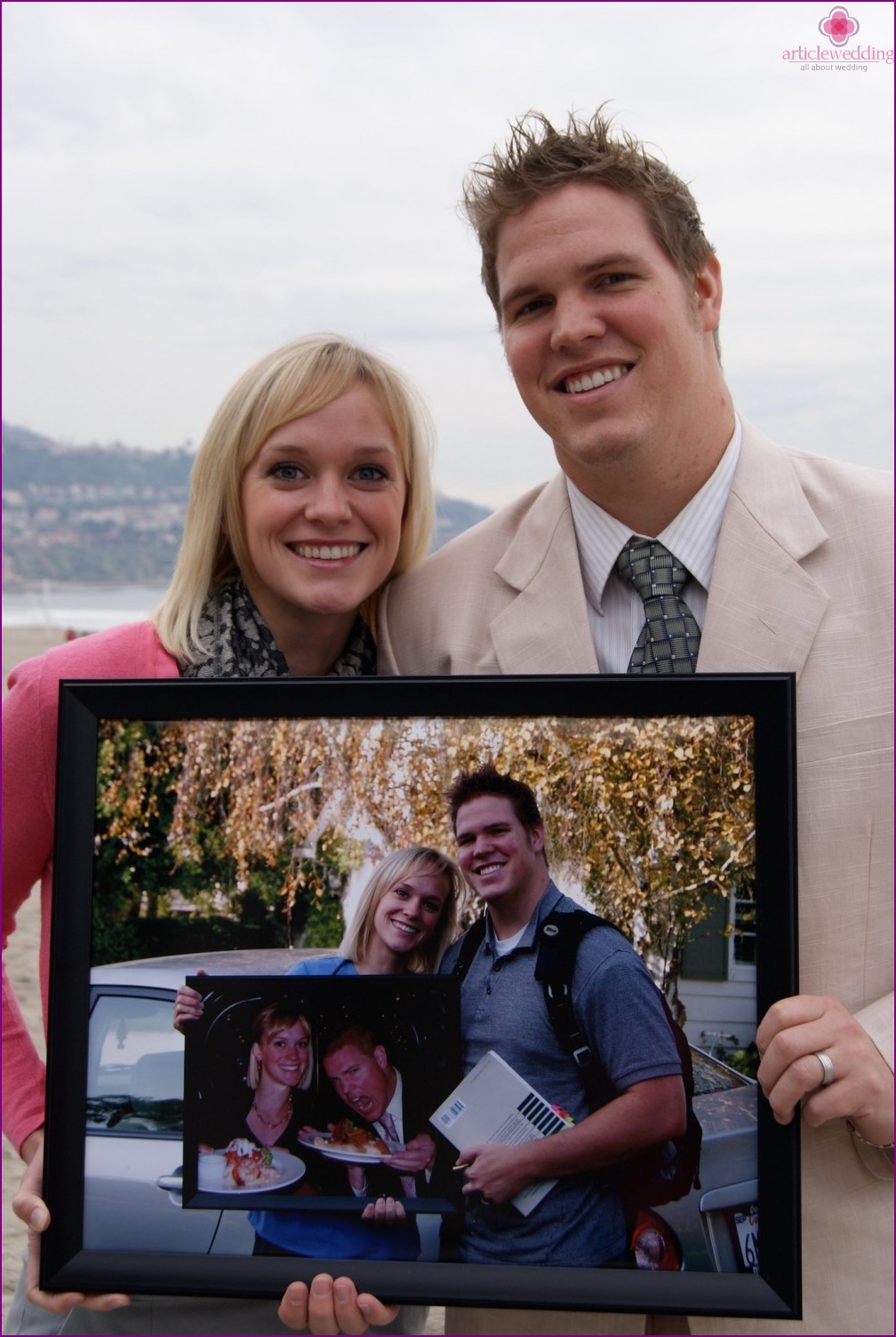 Anniversary Title Theme
«Print», «paper», «leather», «linen», «wooden» etc. - This is not only the names of wedding anniversaries, but also great themes for the decor of photography. Choose an appropriate room or arrange an outdoor picnic in the style of an anniversary. Such a photo shoot can be a great family tradition, for which you together make props, organize and have fun.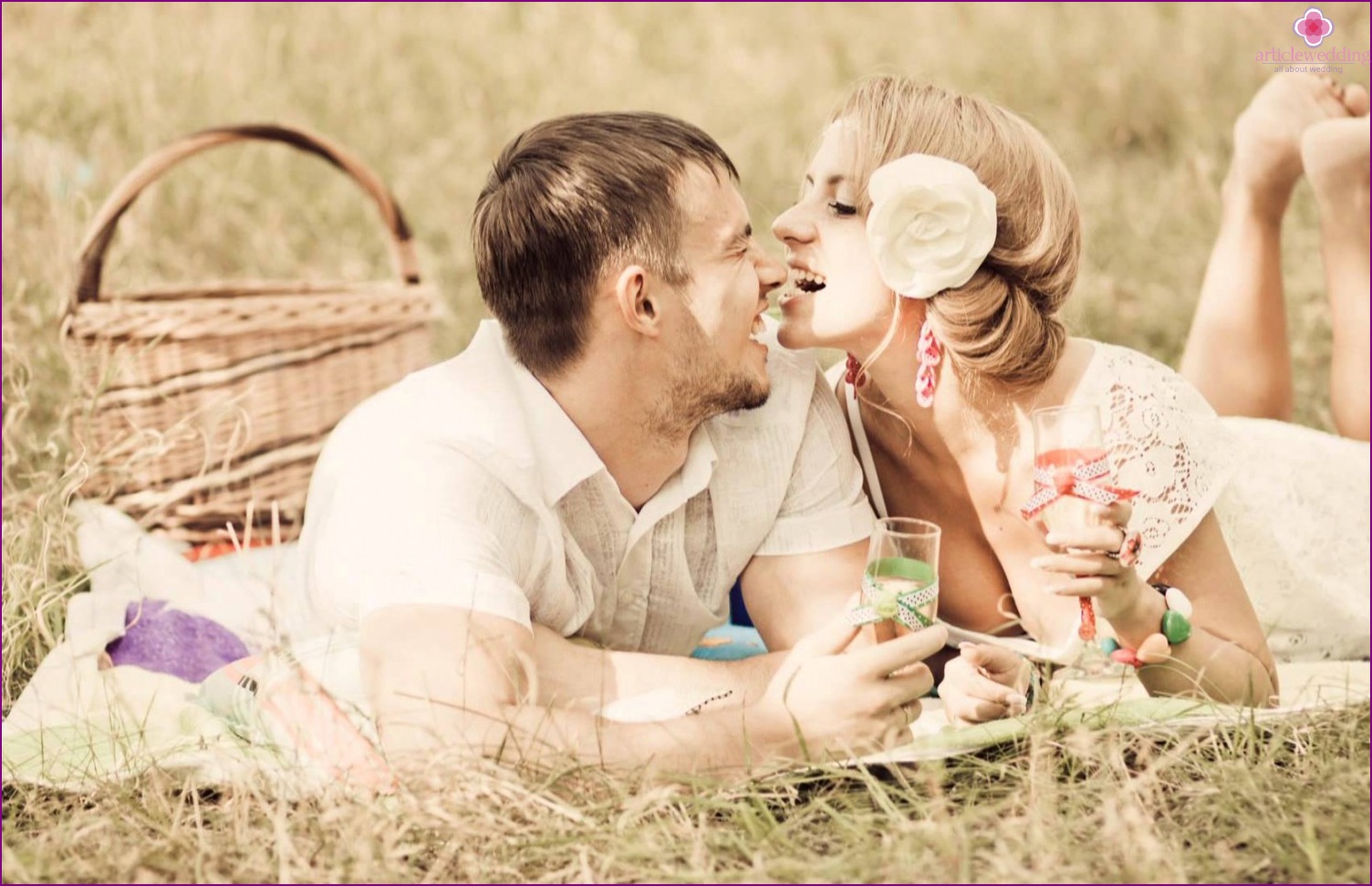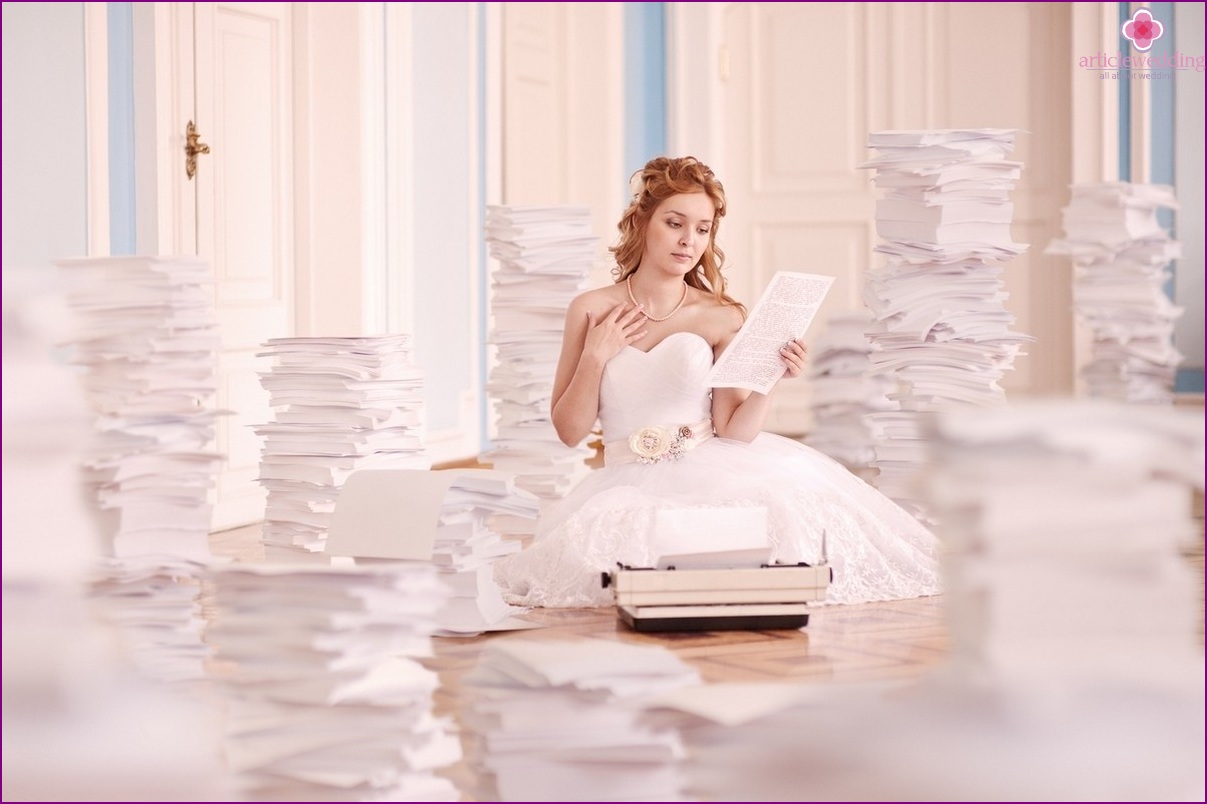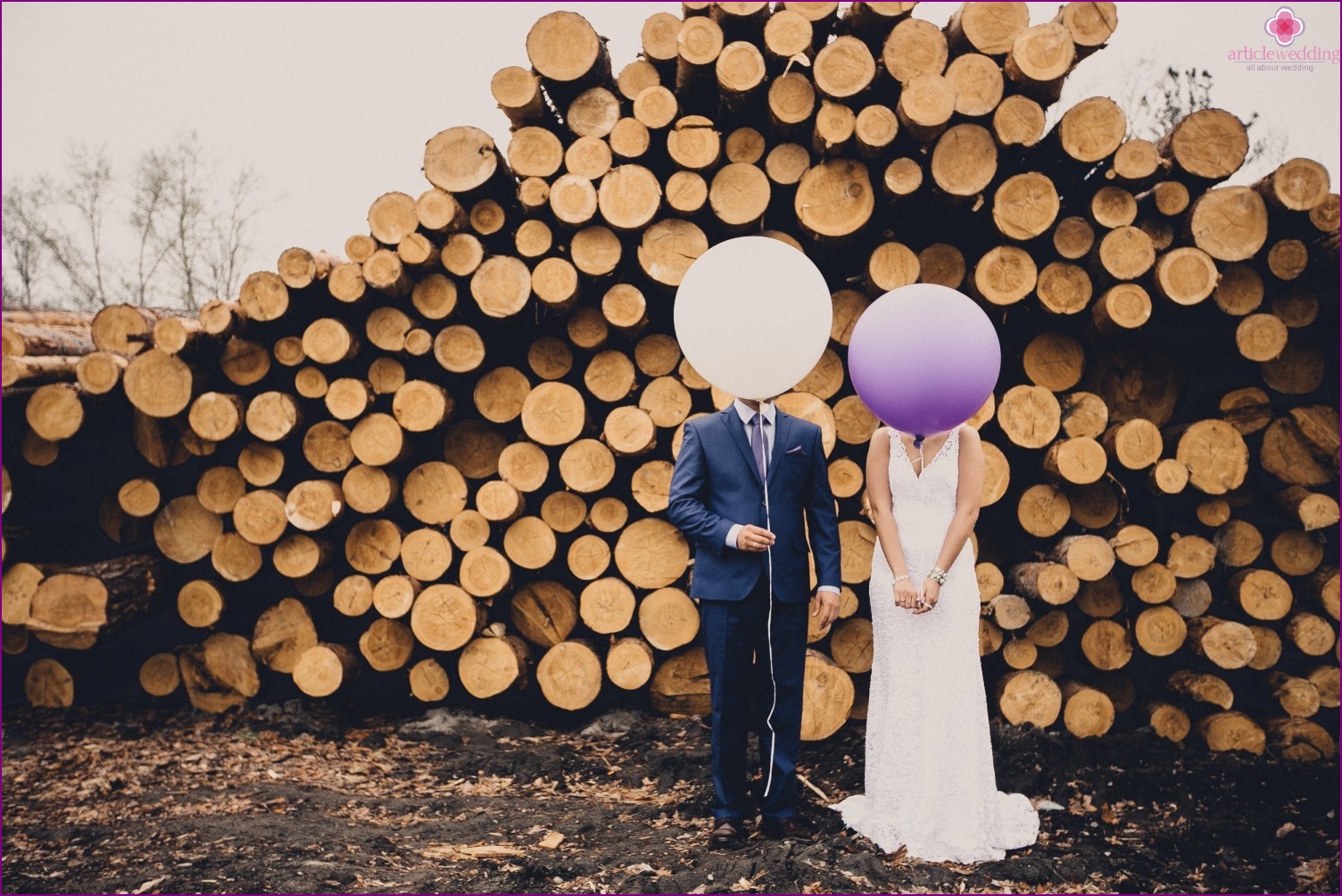 First date
Wedding anniversary - an occasion to arrange a lovestory based on memorable events in the life of a couple, for example, a first date. Go to where the fateful meeting took place, tell in the photographs what you were wearing, what attracted each other's attention, what you did, what you talked about. The website www.articlewedding.com is sure that it will turn out to be a warm and sincere evening. And on your hands will remain fascinating photographs that illustrate an important moment in family history.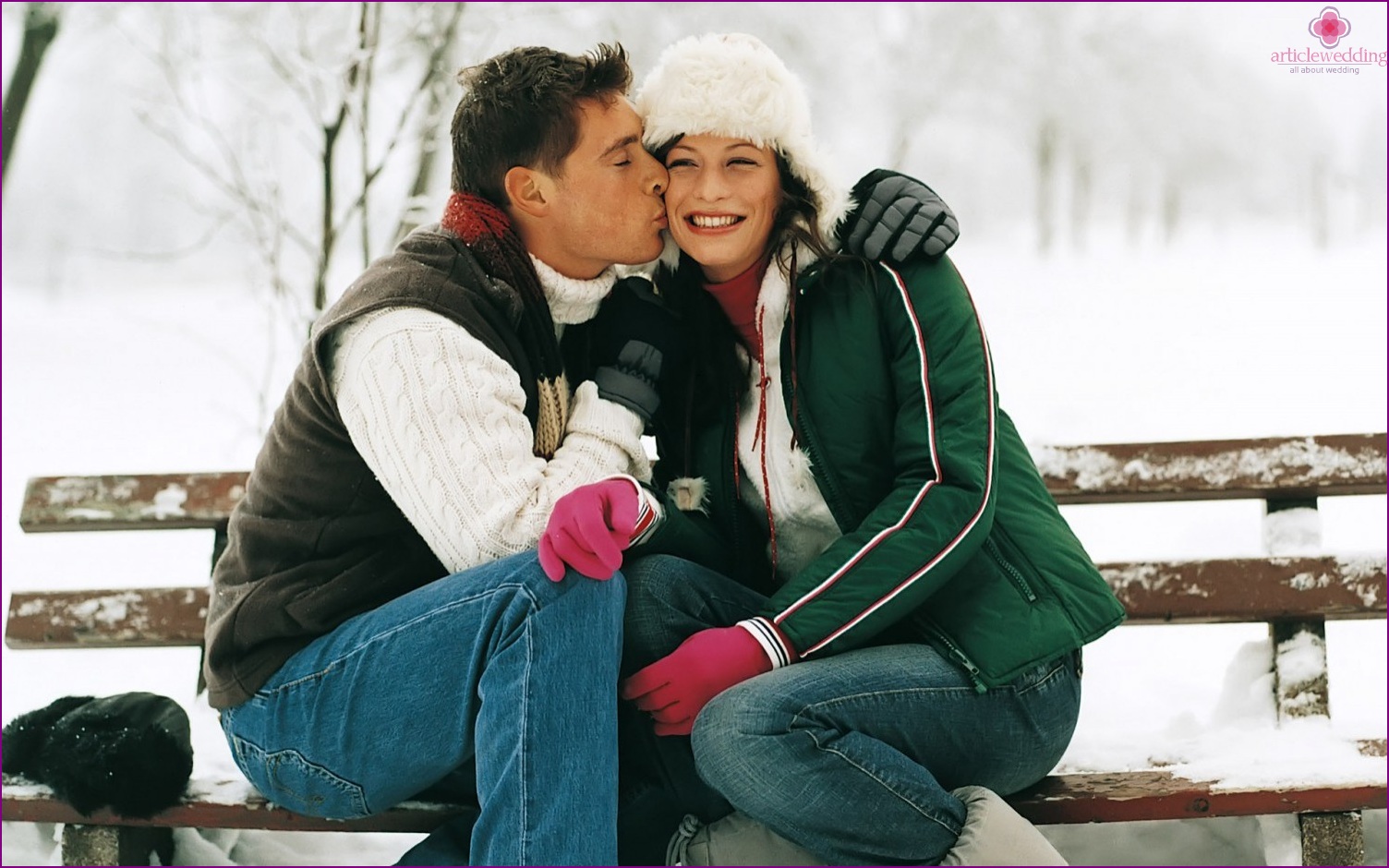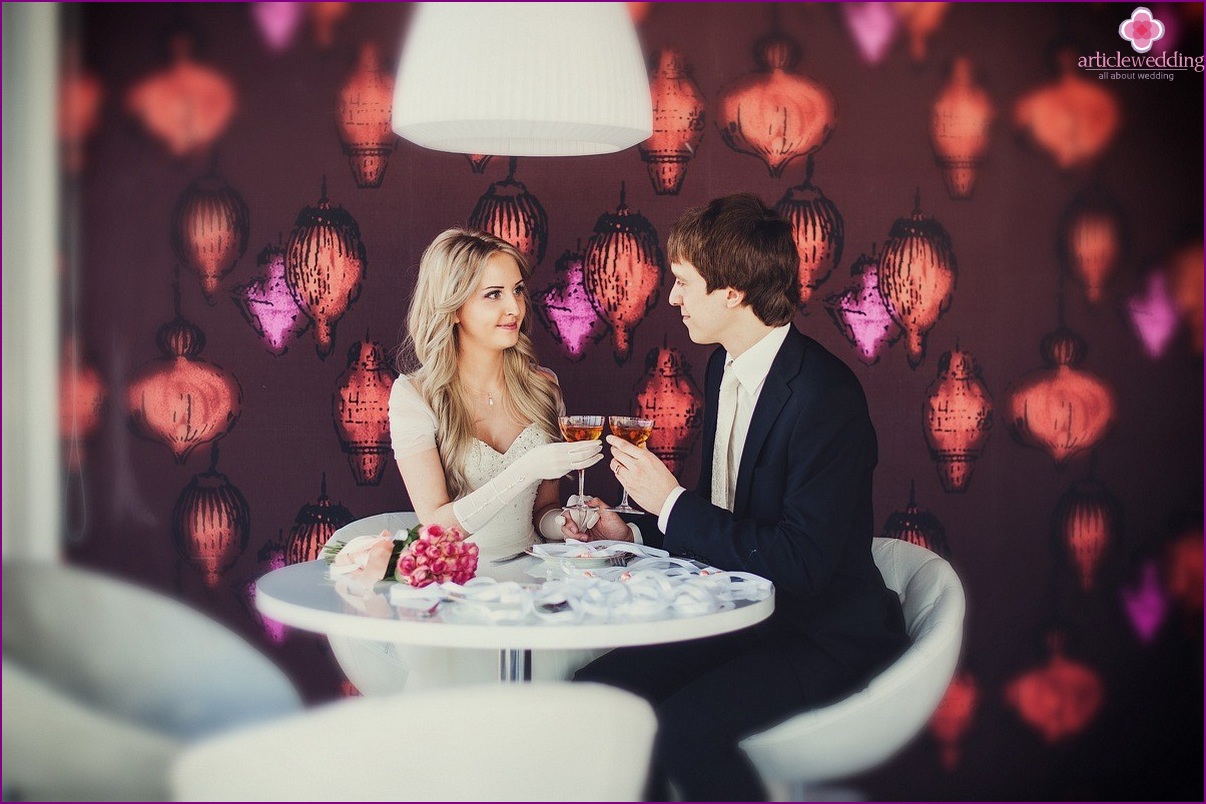 Clock, calendars and infinity
Why not organize a wedding photo shoot in a time theme? Collect all kinds of calendars and watches and decorate the area for photographing with them. You'll get a thoughtful and symbolic photo shoot that tells that your love is endless.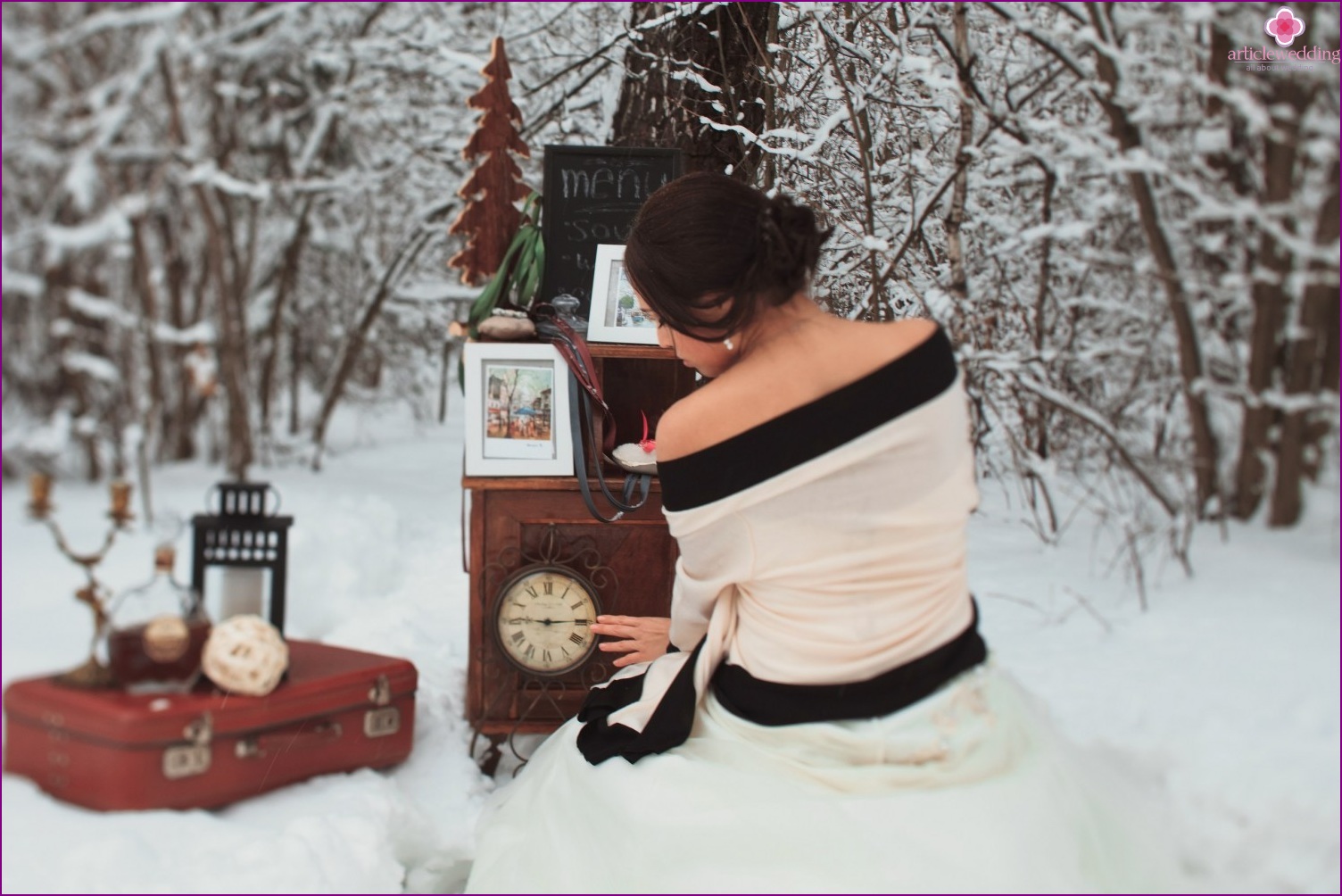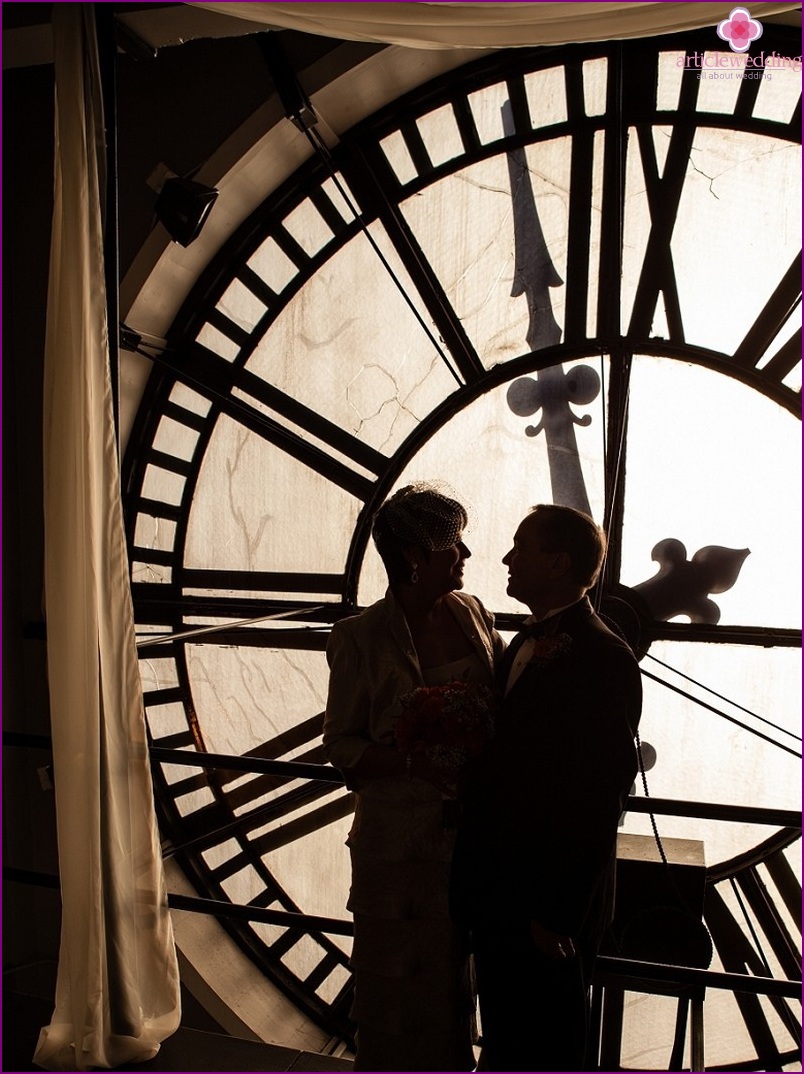 What's new?
Tell us in photos what happened in the life of your couple over the year. Was a baby born? Have you built a house? Made repairs? Learned how to bake pies? Started dancing together? Do you understand how much you love each other? Reflect all the important moments that happened to you during the year at the photo shoot. And correctly chosen scenery, special accessories and, especially, inscription boards will help in this. Such filming will become a kind of annual reports on family life, which will be interesting to view and show to children..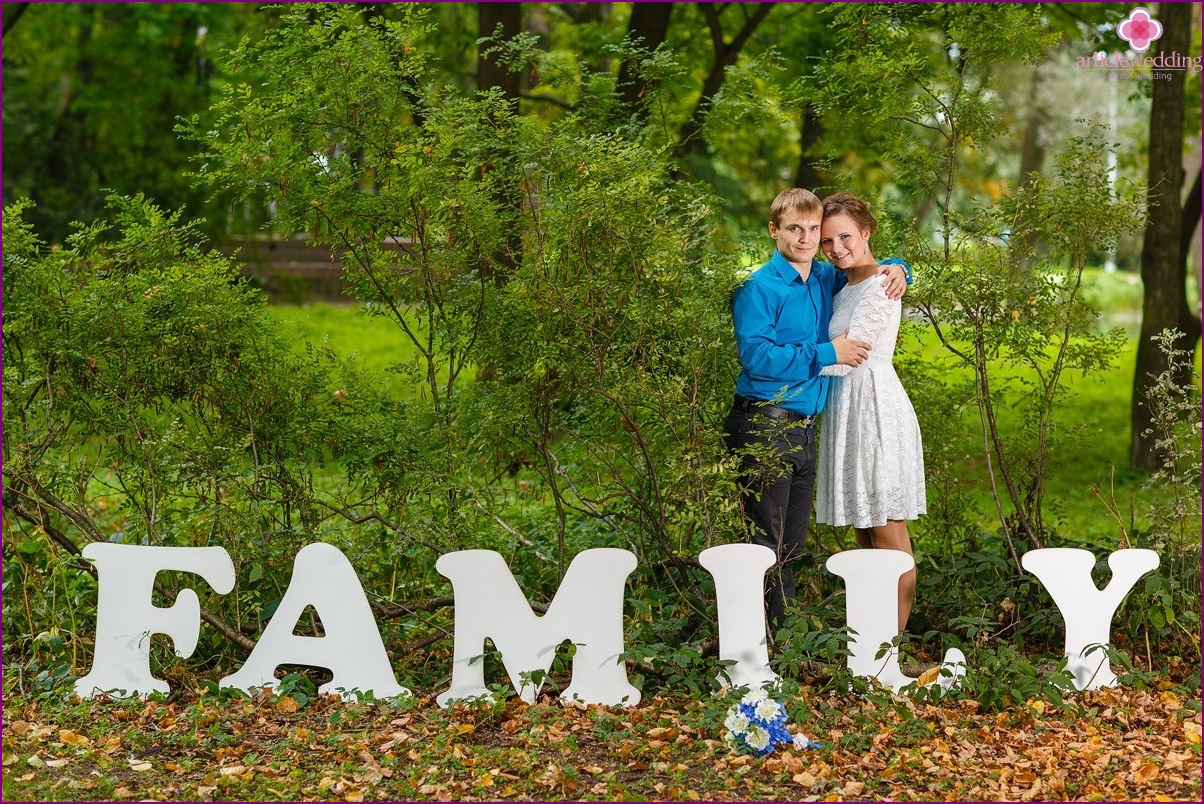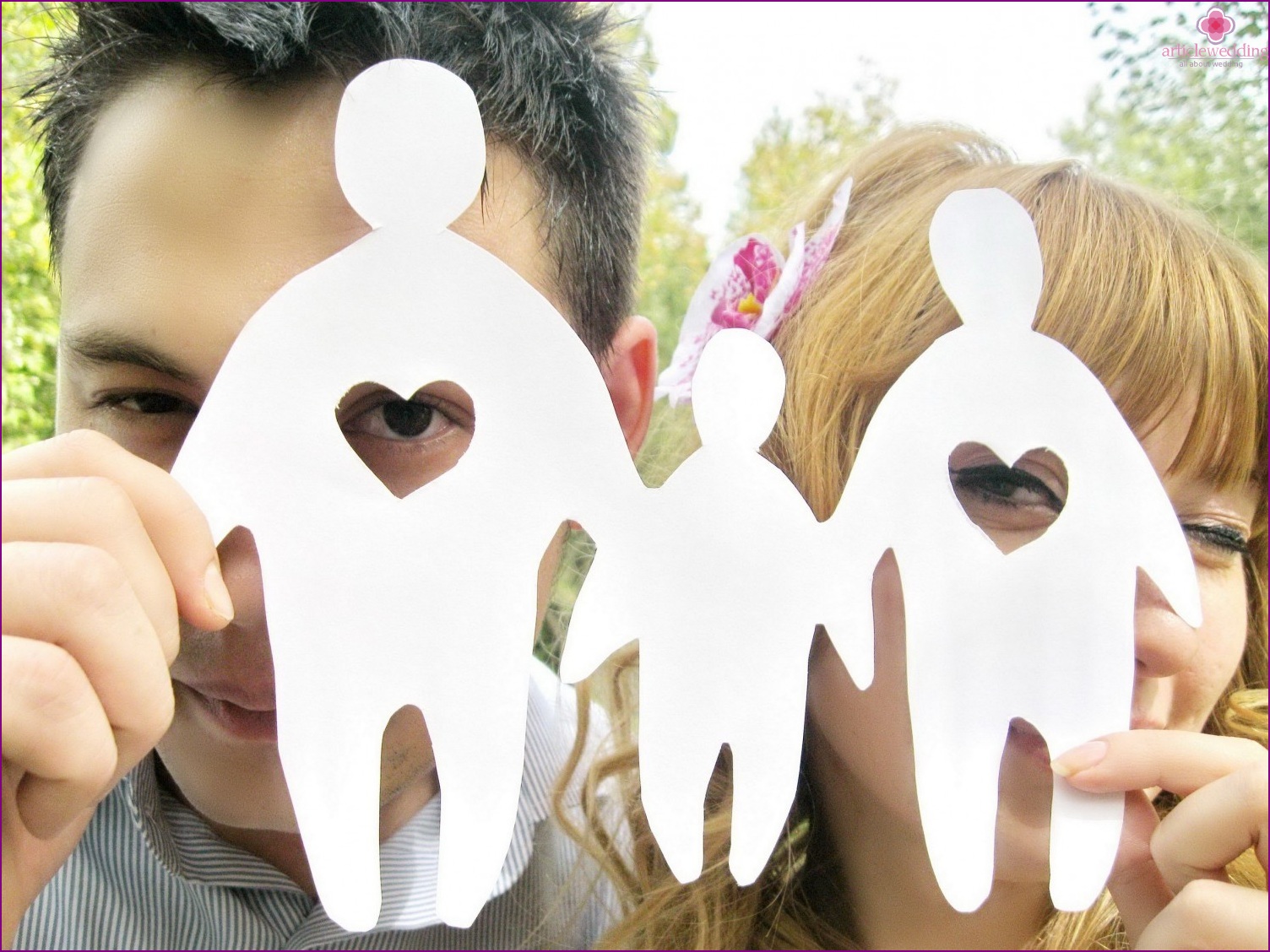 Quirks of the imagination
Choose any wedding theme for a photo shoot that you would like to implement on «the same» day, but for some reason did not dare. For example, it seemed to you that grandparents would count «Alice in Wonderland» too extravagant? Or didn't you find the time to make all the necessary accessories for your Shabby chic wedding? Or maybe then you still did not have enough money to arrange a luxurious celebration? Wedding anniversary is a good option to bring any ideas to life and capture them during photography.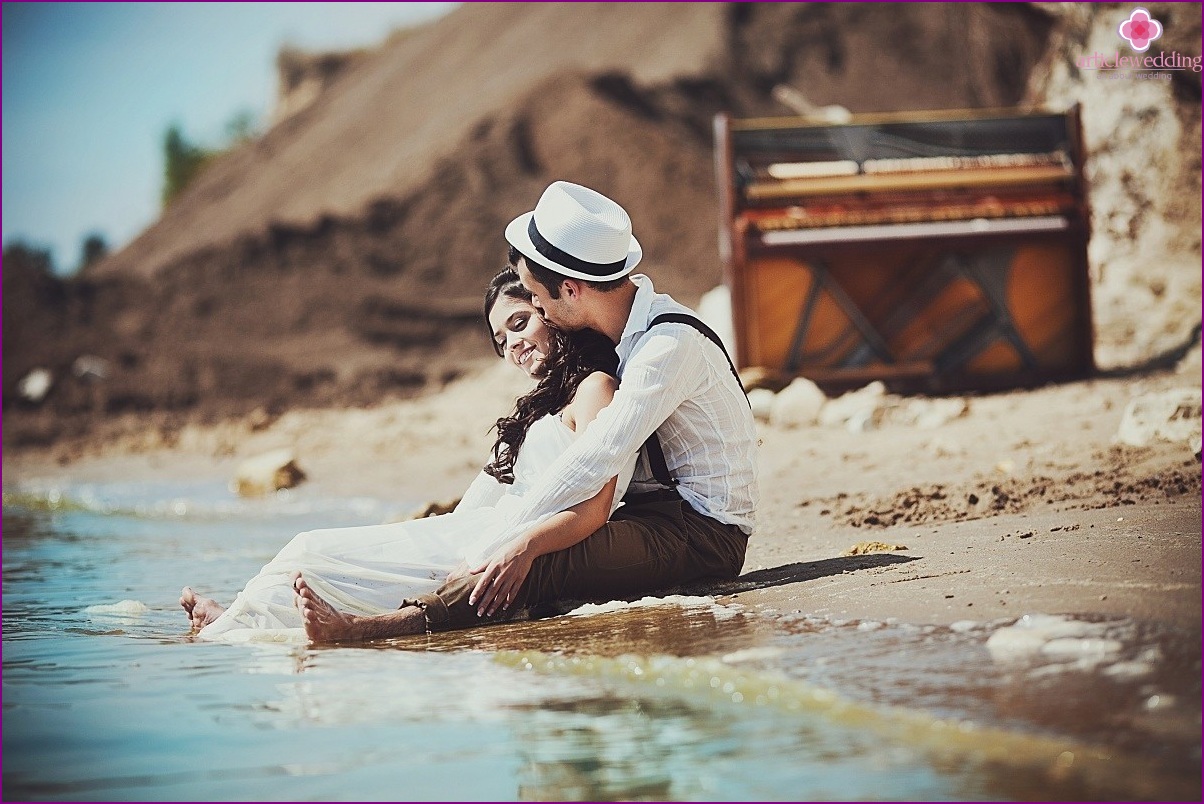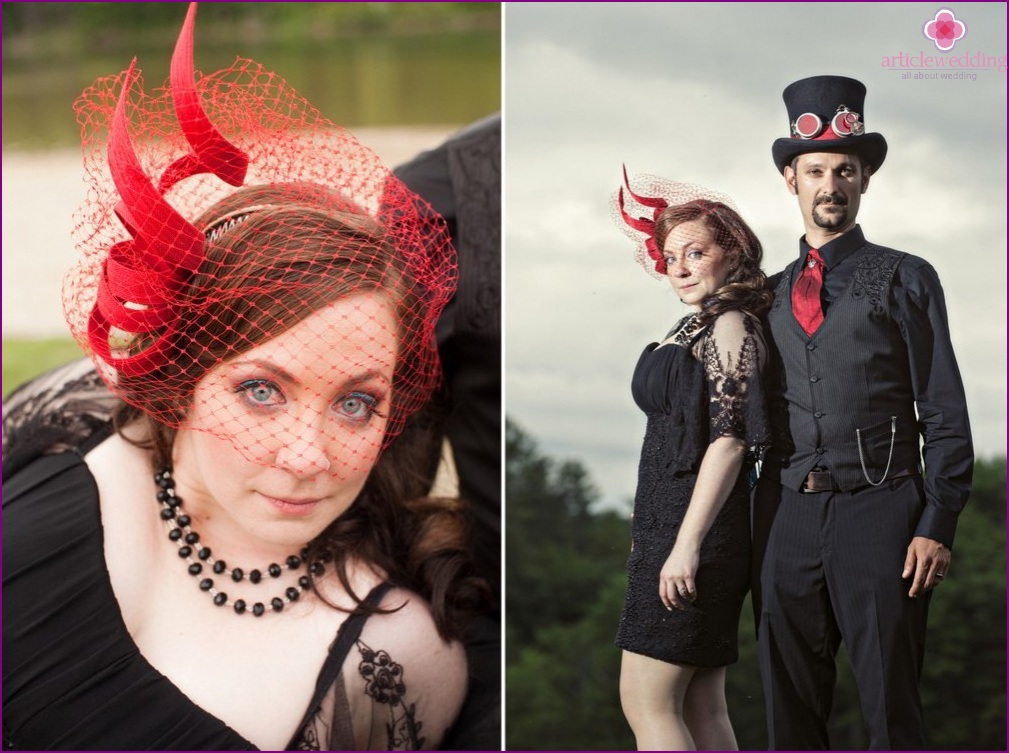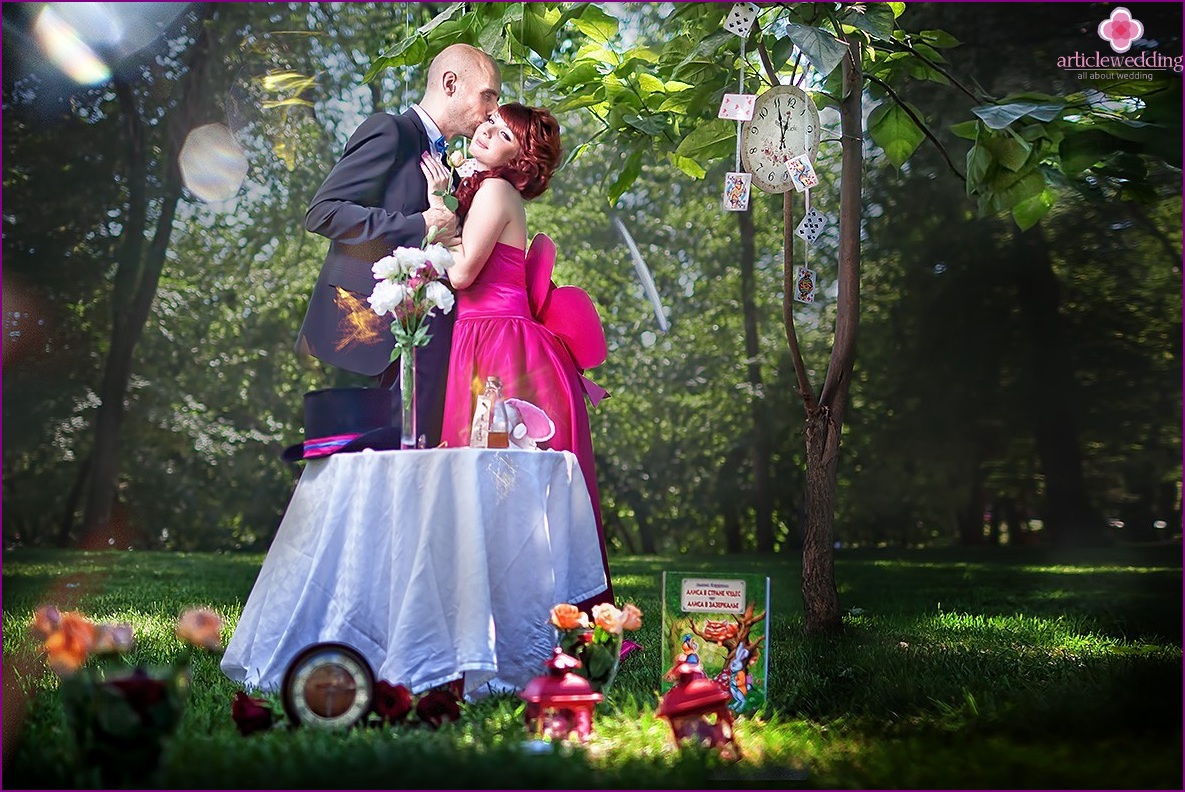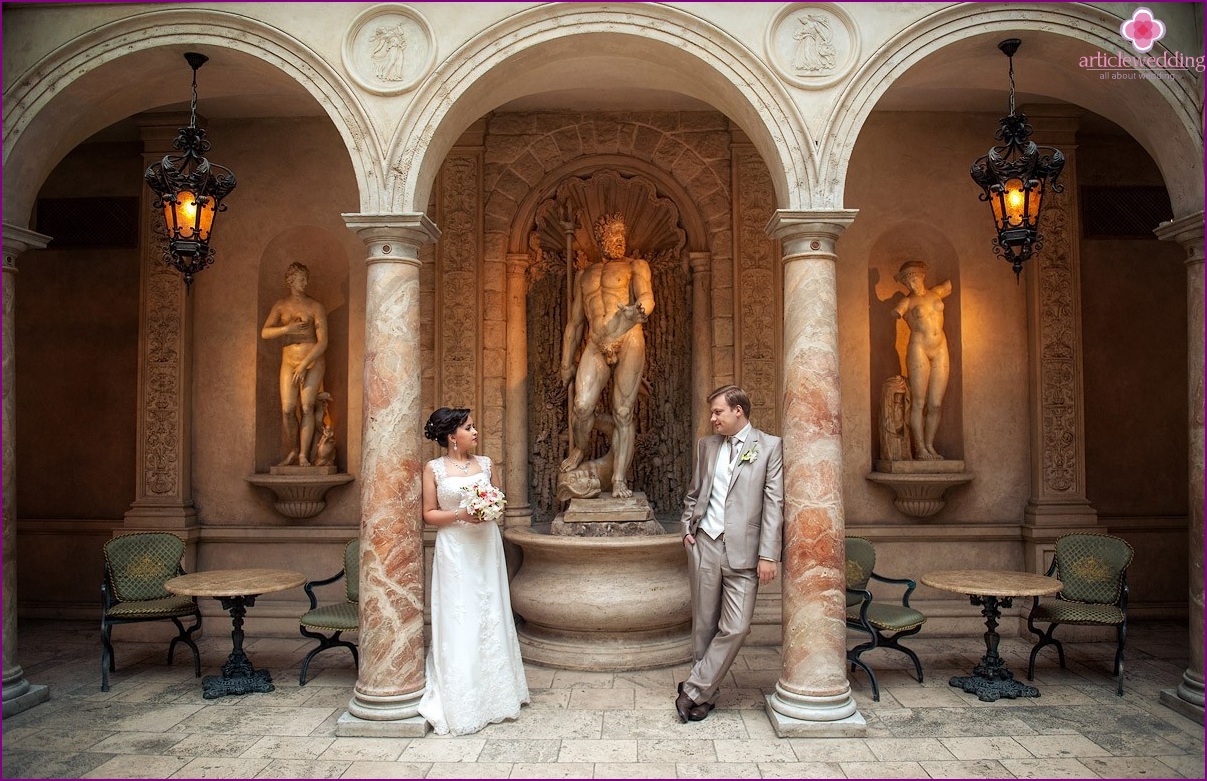 Regardless of the chosen theme for the wedding anniversary photo shoot, you will get wonderful and sincere photos. And most importantly, you remind each other of love, which grows stronger and joins you into a single whole every year..