Contents
---
---
Wedding photographers and videographers (that's what wedding operators are called right now) are very important people on your expenses list: it depends on them what you and your guests will remember after the wedding ... After all, over the years, many moments are forgotten, and looking at photos, revising entries you You will be given sweet memories of that exciting day. The wedding portal www.articlewedding.com will tell you how to choose the right photographer and videographer for your holiday..
Wedding photographer
First, decide which shots you want more: reportage or production. The first option is a "live" shooting, when you seem to forget about the photographer, and he catches the right moments. The second option - the photographer has a clear picture in his head with all the details and he tells you what to do in order to realize this idea. Many couples immediately say that they want only reportage photography, looking at work in magazines and on the sites of famous photographers. But I urge you to think: not every couple, frankly, is able to express emotions beautifully ... Yes, and every photographer will tell you that in its pure form there is not one option: during the filming, production shots are also made that every couple should have Are the canons of wedding photography.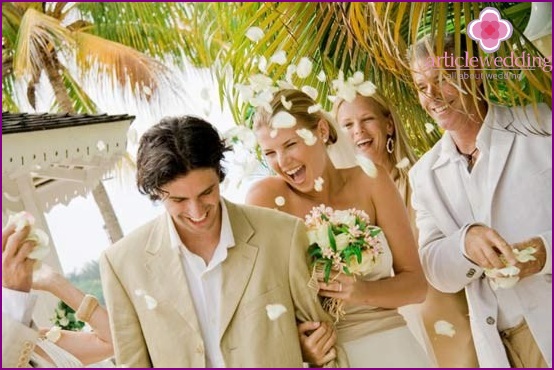 Browse the work of photographers from your city on the Internet and evaluate them by the quality and manner of shooting. Yes, yes, even in the world of the latest digital technology, there are frames with clearly visible pixels that, when printed, may not be the best to express themselves. Pay attention to the color scheme: many photographers love retro so much that they shoot almost all of their weddings in black and white. If you like paints - this is not your option. Evaluate the type of bride: a wedding photographer must be able to choose the right angle. I happened to see works in which a thin bride turned into a plus size model.
When you select some candidates you like, make an appointment. Ask them to show you several weddings in their entirety - from start to finish, including pictures without retouching. Remember that photographers upload only the best work to the network, and there should be dozens of good frames for a successful wedding shoot. Pay attention to the behavior of the photographer: you have to talk with him all day and if something repels you in him, refuse this option - the mood on the wedding day is more expensive.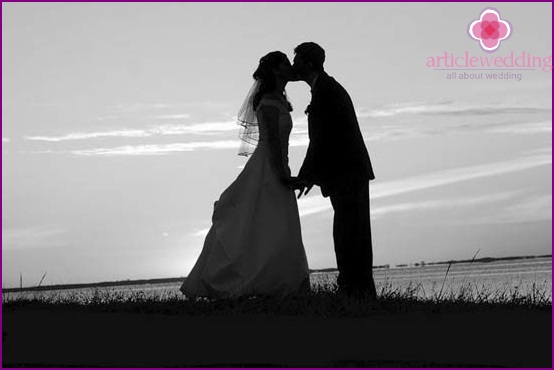 Wedding videography
Wedding operators, or videographers, are back in fashion: newlyweds do not skimp and often spend much more on their services than on photographs. In addition, modern wedding videography is not just a person with a camera who shoots everything and then gives you a recording right at the celebration. This is a difficult creative process of shooting and editing. Currently, most videographers offer the following services:
a film about your wedding (all the main moments of your wedding are mounted in a single work for 1.5 hours);
traditional wedding clip (the most touching moments of the celebration are superimposed on a romantic song - usually done on the basis of materials from preparation, walking and registration);
a new format for a wedding clip (we can say that this is a clip in the truest sense of the word: a song is chosen that guests and newlyweds "sing" to, all the material is edited and a very fun and colorful work is obtained).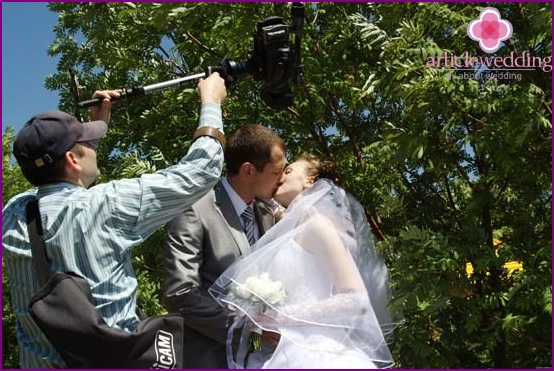 Our wedding portal www.articlewedding.com warns that the latter option is very popular, but not so easy to implement, because it requires a lot of time at the wedding itself and careful preparation: guests need to learn the text, and even better - invent a dance or the script itself. Moreover, you need to "sing" almost the entire wedding, because for a beautiful picture taken from the preparation of the bride and groom, and from the ransom, and even from the registry office, and from the banquet.
Approach the operator's choice with all responsibility: if wedding photography has appeared a long time ago, the profession of a videographer is still very young so that there are enough high-level professionals in it. Look at the work on the sites, evaluate them from the perspective of editing (someone likes sharp transitions, someone is smooth), light (someone may have lighted work, or, conversely, very dark) and other criteria. Remember that the operator as a person should be pleasant to you.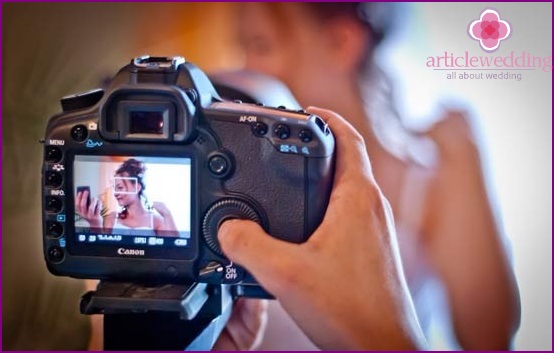 Important tip: if you are ordering a wedding for both the photographer and the cameraman, then arrange a joint meeting closer to the date in order to agree on the working hours. Such professionals can strongly conflict if this issue is not discussed in advance - after all, everyone wants to realize their ideas, and in such a situation it is important not to interfere with each other.
Choose what you like and only pleasant memories will remain after the wedding!