Through wedding invitations, the newlyweds inform loved ones about an important event, so their design should be given maximum attention. The main thing is that envelopes or postcards correspond to the chosen style of celebration and accurately convey the nature of the wedding. Choose quality paper for wedding invitations – it means doing half the work, and the text and decor are easy to come up with on your own.
Wedding Invitation Paper Tips
There are a lot of ready-made wedding invitations, starting from ordinary postcards sold at almost every outlet, ending with textured design masterpieces that are created only on an individual project. For newlyweds, a beautiful wedding invitation is as important as, for example, a bride's bouquet, the choice of a restaurant or limousine. Therefore, before you stop at something, you should consider the following points:
When and where will the event be held.
The time of the solemn part and the banquet holiday.
Availability of wedding theme.
The color of the bride's bouquet.
Truly memorable wedding invitations at retail outlets are rare. If you want to leave a memory of your marriage, it is better to make invitations yourself. Do-it-yourself things even after a while carry their energy, so guests will definitely keep your invitation after the wedding. Thanks to modern technology, now the invitation is made of the most unexpected materials, but paper was and remains more popular for these purposes..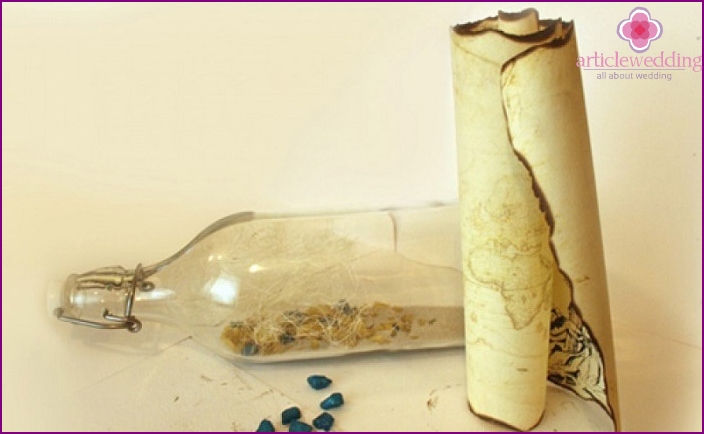 What to look for when choosing paper for printing?
When creating wedding invitations, special attention is paid to paper quality, design, color, decor and even smell. When choosing paper for printing, you need to pay attention to its density. The right decision – writing paper with a density of 65 g / sq. m. It is convenient for any ideas made by hand, and if necessary, paint it in the selected color, process only the outside, and the inside is impregnated.
If you – creative nature, if you want to build something like a sketch book (you yourself sketch), you should choose a special drawing or watercolor paper. The fashionable effect of aged parchment is easy to make with brewed coffee, which perfectly tones («grow old») your invitations, and besides, will give them a pleasant coffee aroma.
When choosing a ready-made wedding invitation, it is not so important what they will be made of. The main selection criteria will be the style of the wedding and originality. Unfortunately, not all wedding cards sold in retail outlets are original: embossed rings and white swans will not surprise anyone. The advantage of ready-made invitations include their low cost and wide assortment. But if possible, it is better to order wedding invitations at a printing house or do it yourself.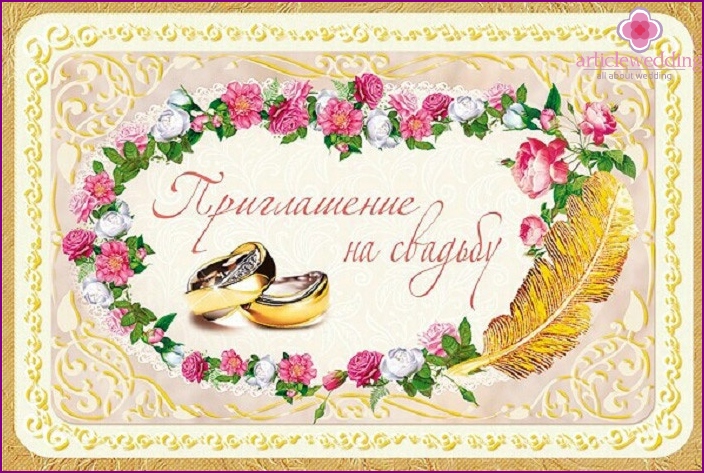 If shopping cards are laconic, then invitation cards to order give a huge scope for your imagination. Although designer paper is not cheap, and the artist will need to pay for the design, but you will get exclusive copies to your taste. Invitations to order are presented in several options:
paper in a tube or envelope;
little books;
envelopes;
scrolls.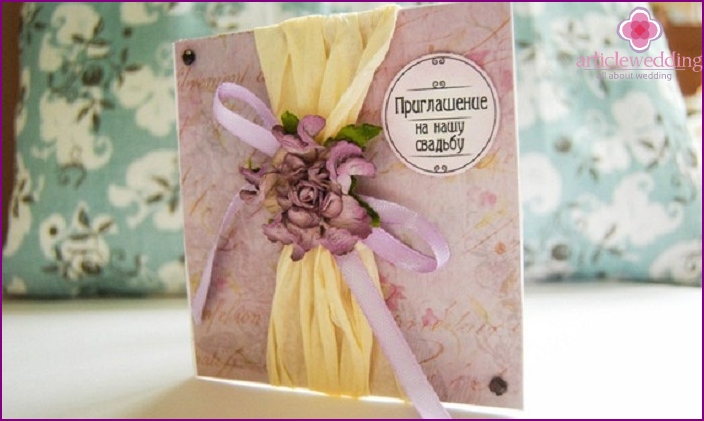 Varieties of paper
When ordering wedding invitations or with your own production of cards, you can choose paper. Usually for these purposes use coated or design:
Coated – These are high quality products with a matte or glossy finish. Use it to print advertising catalogs, glossy magazines and other similar printed products. Finished materials are pleasant to the touch and have high print definition. Coated paper is made by applying several layers of coating on a regular base..
Designer paper – These are executive products. It has an unusual texture and different coatings that give it a pleasant tactile properties, pearlescent shine or a metallized surface. Collections of designer products are many. Known embossments include flax, cashmere, hammer, eggshell, velveteen.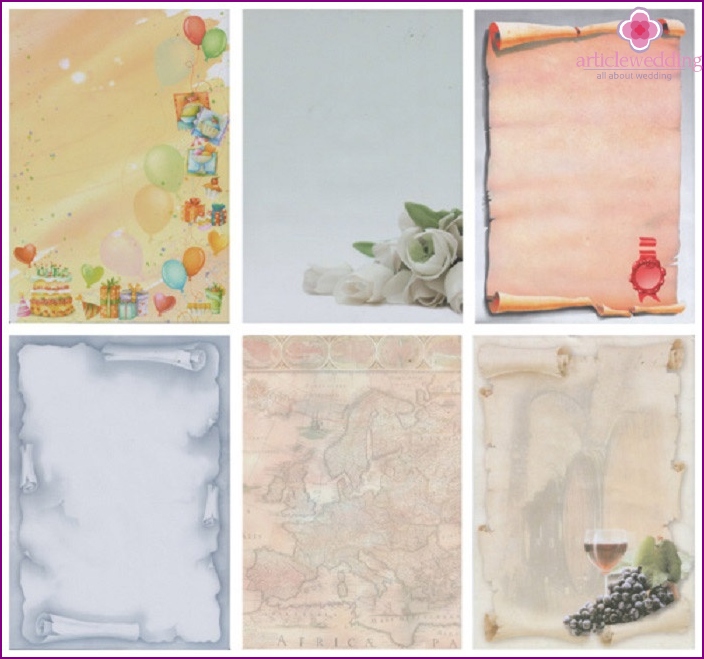 Paper density
When making invitation cards, attention should be paid to the density of the selected paper, and it is determined by dividing the mass by volume:
Coated products (glossy, matte) has a density of 80 g / m2. up to 300 g / sq.m.
For invitations, cardboard with a density of 150 g / sq. Is usually used. m.
Thicker cardboard is used for postcards that do not need to be folded, but it is already difficult to print some elements on it.
For wedding invitations who want to decorate with their own hands, sometimes they take paper of lower density (scrolls, tube).
What paper to choose for DIY do-it-yourself?
If you want to surprise guests, create invitations with your own hands. In order for hand made cards to be successful and convey the atmosphere of your future wedding, you should adhere to a certain sequence of actions:
Decide on style, color scheme, design and pattern.
Choose a technique.
Get the necessary materials: cardboard or paper of lower density (depending on the design), lace, flowers, ribbons and other useful little things.
Create Text.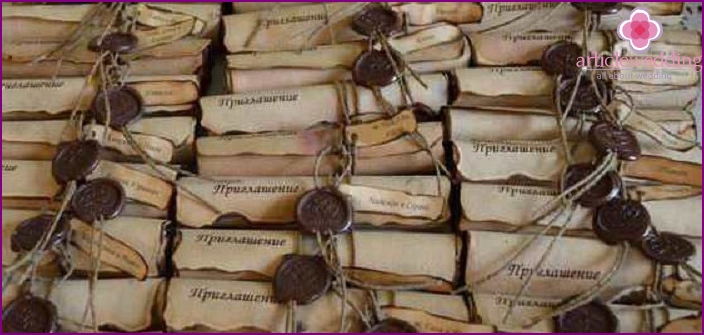 For different techniques for making wedding cards, paper of different weights is used. So, for quilling (paper rolling) technology that is currently in fashion, the minimum density indicator should be 60 g / sq.m. For an equally popular scrapbooking technique, this figure varies from 70 g / sq. m. up to 400 g / sq.m.