Of course, saving on a honeymoon is not worth it: probably this is the most magical, most fabulous time of your life, which - alas! - will never happen again! However, the material possibilities of each couple are individual: someone can afford a luxurious honeymoon, while someone has to be content with less. It is generally accepted that the main thing in the honeymoon is to spend time with your soulmate, but the country where you decide to go and the hotel where you have to live is a secondary matter. However, in all senses it is possible to spend a honeymoon with a rather modest budget. Therefore, the wedding site articlewedding.com today will tell you where at what time of the year you can go on a honeymoon without spending a tidy sum of trip.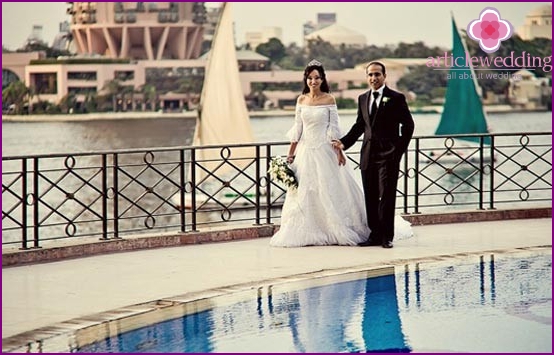 Feel free to travel to New York, San Francisco and Washington (USA) in January.
In February, visit Ireland, the Netherlands or Dallas (USA).
In March, you can inexpensively go to Los Angeles (USA), Spain or Italy.
Jamaica, Asheville (USA) and Charlotte (USA) will cost cheaply in April.
If you plan a trip in May, think of Hawaii (USA).
In June, travel to Utah (USA), Albuquerque (USA) or Phoenix (USA).
In July it is easy to visit Tuscany (Italy), Memphis (USA) and El Paso (USA).
American Las Vegas, Killington and Kansas will be the cheapest in August.
September is a great time to travel to New Orleans (USA) and Japan..
Plan your trip to Saint Martin and Costa Rica in October..
In November, the cheapest place to visit is the Dominican Republic and Lake Tahoe (USA)..
In December, you can cheaply travel to Greece and Germany.
Of course, at first glance, the prospect of going on a honeymoon to another state, when it does not experience a tourist influx, seems a little strange and doubtful. However, you will have the opportunity to get acquainted with all the sights and lead a measured leisurely life, to truly be alone with each other, away from noisy companies and fuss.
In addition, for example, in Greece off the coast, the air temperature in December is kept at 20 ° С, all beaches and all excursions will be at your service. At the same time, you can take a unique opportunity to meet Christmas in Greece - the country's favorite holiday.
In addition to the options listed above, the wedding portal articlewedding.com offers you to take last-minute tours and save a lot (there is an opportunity to save about 50% of the ticket price). Most often, at almost any time of the year, last-minute tours are offered in Turkey and Egypt, and these passionate and romantic countries are really very suitable for spending a honeymoon in them..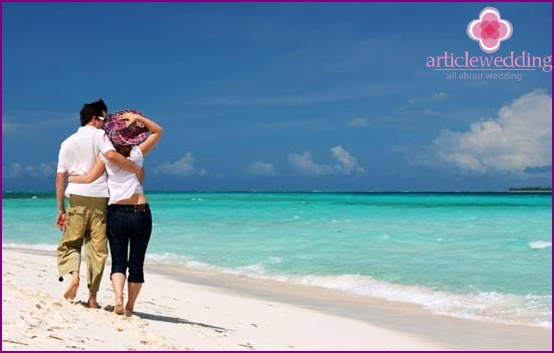 Going on a trip, remember that not a single country in the world and a single five-star hotel will decorate this magical time if there is no peace, understanding and love in your new family!