Contents
---
---
Are you planning a honeymoon budget, but haven't decided yet where to spend this sweet and carefree time? The wedding portal articlewedding.com invites you to consider an option such as a trip to Rome…
Why exactly Rome?
With bewitching architecture and monuments of art everywhere, with majestic landscapes and centuries-old culture, with cozy cafes that offer delicious appetizing dishes that you really want to try, Rome – it really is a celebration for the senses. The city is a nirvana for history and art lovers, and even if you have never been carried away by these things – He will not leave you indifferent. Stay in Rome – this is not a boring tour of the museum, but a really vivid adventure, the main characters of which will be you, your soulmate and, of course, the Eternal City. In addition, in Rome there are no less backdrops for romance than churches and ancient ruins. Think of centuries-old ancient squares where you can retire at sunset, ice cream parlors offering tables for two, Spanish steps, on one of which Gregory Peck proposed Audrey Hepburn to «Roman vacation»… All this means that Rome – a truly magical place for a honeymoon, a city that inspires passion for life, a city that cannot but increase the desire of each other for the newlyweds.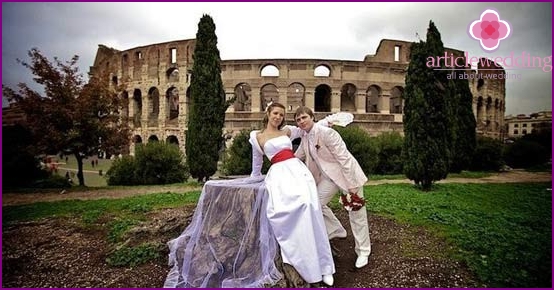 What you need to know before heading to Rome?
So, the basic information that will help prepare for the trip: the main language of the Romans – Italian, although many speak English, is the currency – Euro, flight time from Moscow – approximately 15.5 hours.
What time to plan a trip?
Weather
The weather in Rome is pleasant all year, but the best time to travel – May, June, September and October. In July and August it can be too hot, and the city at this time is usually flooded with tourists.
The best prices
However, the lowest prices are in late autumn and winter: at this time there are few tourists in the city (peak tourist season – Catholic Easter and the last summer months).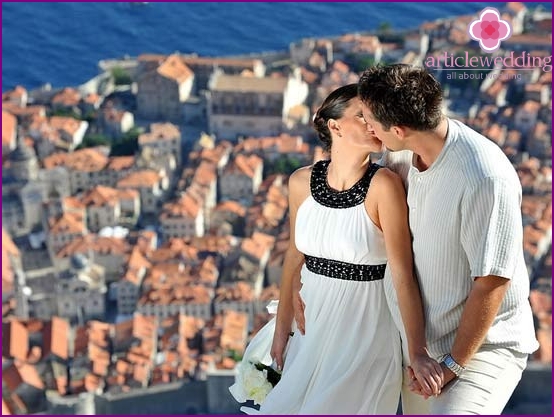 What to do in Rome?
Firstly, an examination of cultural values: Rome is rich in artistic and architectural treasures, especially those that have survived from the era of the Renaissance and Classicism. You can find something of your own, a part of yourself in this city, wandering around the Colosseum and the ruins of the Forum, and you will surely be sincerely amazed when you see the frescoes of Michelangelo under the arches of the Sistine Chapel of Vanican.
Secondly, Rome – a great place for shopping: in the vicinity of the Spanish Steps you will find many fashion boutiques that cannot be appreciated. Shopping in Rome may take a few days with its lovers: you can purchase everything from leather bags and belts to perfumes and world-famous Italian fashion clothes.
Thirdly, do not miss the opportunity to appreciate the Italian cuisine. Be sure to enjoy artichokes and a variety of pasta, especially cacio e pepe (with sheep cheese and black pepper) and amatriciana (with tomatoes, red pepper and bacon). We recommend that you start the morning with a small cup of strong cappuccino and drink a glass of local wine at dinner.…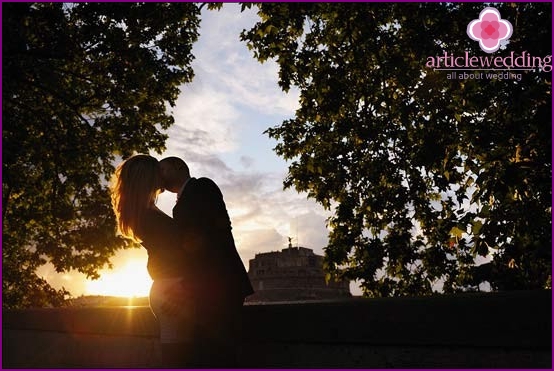 Honeymoon in Rome – this is a truly vivid and unforgettable romance adventure that you will remember for a lifetime. You can feel the atmosphere of this eternal city, you can easily find company if you want to have fun and relax at an extraordinary party, and, of course, enjoy each other's company. As they say, all roads lead to Rome, so go ahead 🙂