Contents
---
---
From Western Europe, many wedding traditions come to us. One of the recent ones is bonbonnieres, i.e. small souvenirs for guests as a keepsake and in gratitude for visiting the celebration. Usually they present a small beautifully decorated gift box in which they put candies, glazed almonds and thank-you cards. Nevertheless, the newlyweds can present guests with more original bonbonnieres, which is described in this article.
Classics of the genre in a modern manner
Putting sweets in the bonbonniere is a versatile and relatively budget option. But you can also choose sweets that are interesting, for example, chocolate balls, nuts with icing or chocolate, sweets with names that match your wedding theme, cupcakes and cakes. Great idea - bake your own wedding cookies on «company» prescription from newlyweds.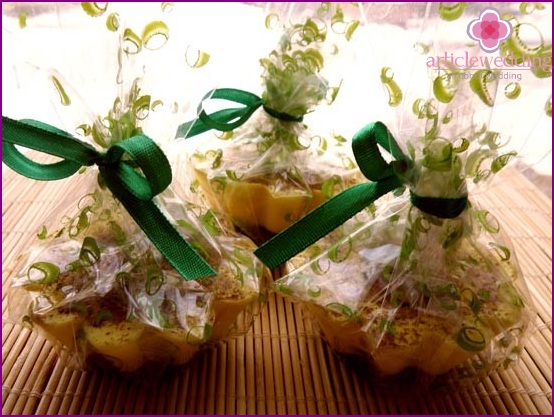 Wedding Favors
What is an essential attribute of a wedding? Various characters on the theme of love and romance. For example, angels, twin doves, cupids, hearts, images of the bride and groom. The wedding portal www.articlewedding.com offers to purchase or make a textile angel with your own hands and put inside, in a special bag of sweets.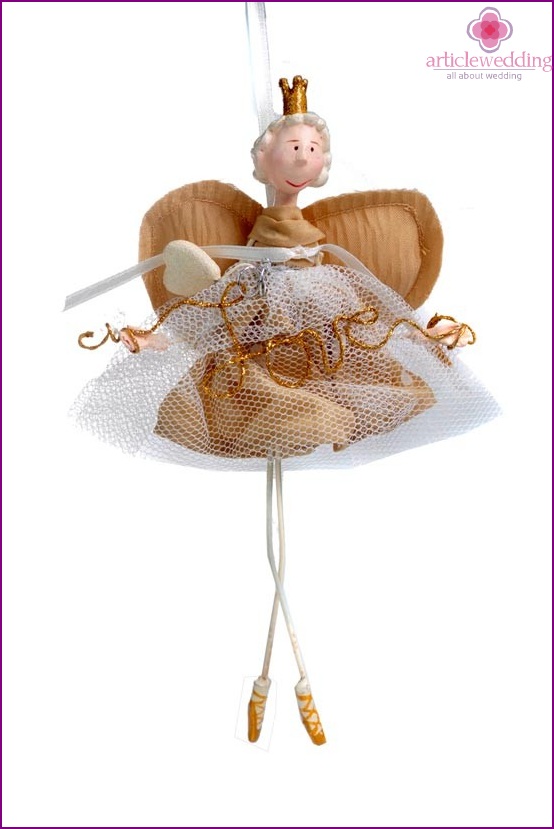 Tea and coffee gifts
A universal version of the bonbonniere filler that will appeal to both the young and the older generation is tea and coffee. For youth, you can pick up flower and fruit teas, for the mature generation - elite varieties, and for the elderly - herbal preparations.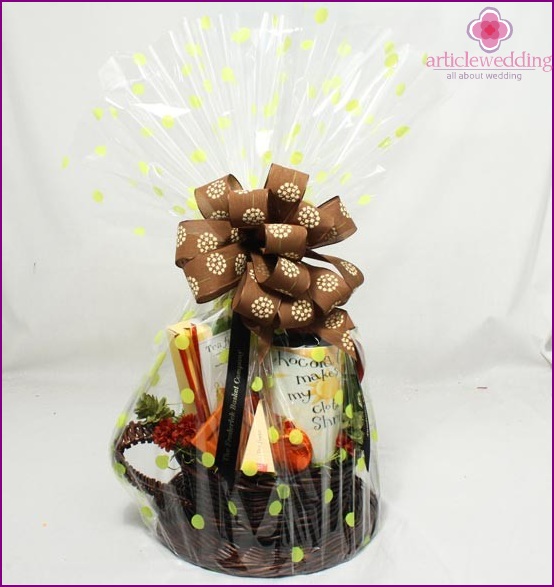 Eco-bonbonnieres
The female part of the guests will like souvenirs with small plants in pots. It can be flowers, succulents or herbs. In addition, some companies today produce souvenirs with plants in key chains, which will also look great as a wedding bonbonniere..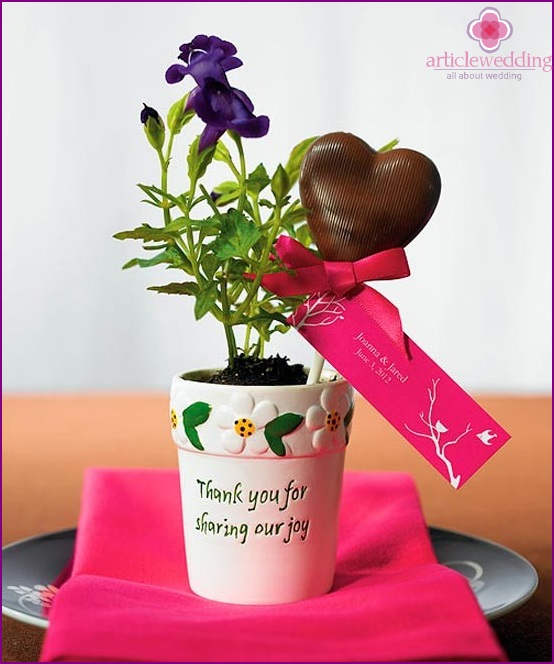 Bonbonniere for ladies
Please the lady with handmade soap, bath salt or even samplers of perfumes in wedding bonbonnieres. Such souvenirs are distinguished by sophistication and always timely..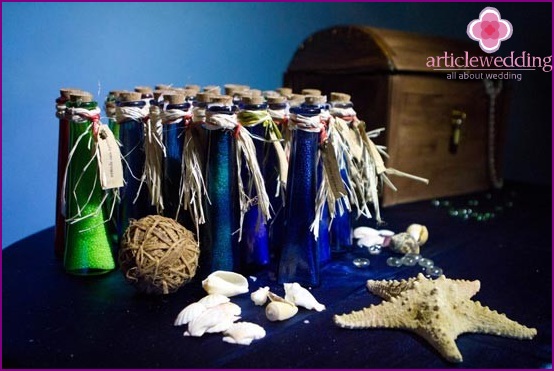 Bonbonnieres for gentlemen
The male part of the invitees may like flashlights, compasses, business card holders and hourglasses specially made for the wedding. These are traditionally men's souvenirs. If decorated with a personalized engraving of thanks, they will serve as excellent gifts in bonbonnieres..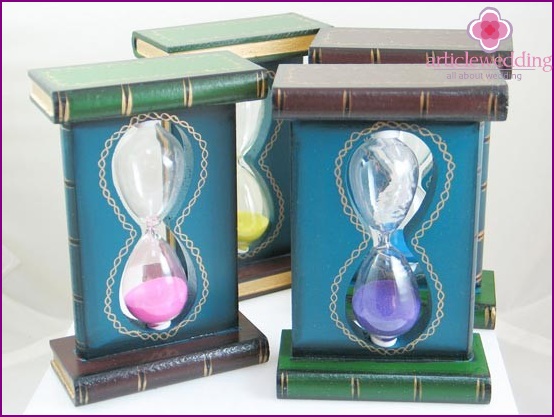 Remember the smallest
Who else is so sincerely happy with gifts as children? Younger guests will be happy to receive bonbonnieres with toys, fun art supplies, lego constructors, puzzles, soap bubbles and other children's gifts. Put the souvenir in a colorful box decorated with bright ribbons and fairy-tale characters, and there will be no limit to the joys of children!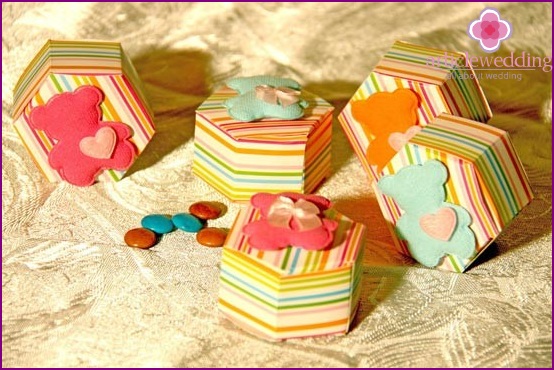 Winter bonbonnieres
Those who celebrate their wedding in winter are lucky in their own way, the site www.articlewedding.com notes. Indeed, there are so many ideas for winter bonbonnieres: souvenir snow balls, Christmas toys, snowflakes, New Year's souvenirs (Santa Claus, deers, elves), gingerbread cookies, etc. Think about the most joyful winter holiday - and the options for bonbonnieres will come themselves.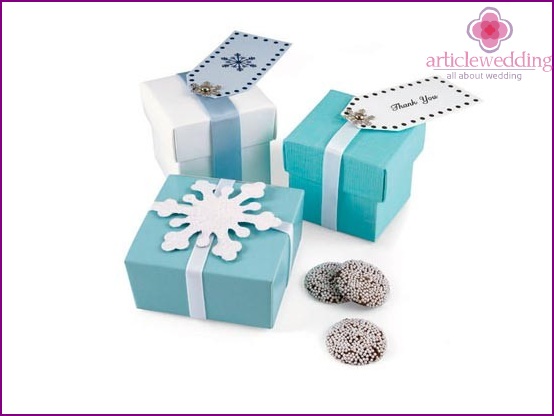 Wedding decoration
Even if you decide to put regular sweets or small chocolates in the bonbonnieres, think about the original design of the box itself. For example, separately for ladies and gentlemen, adults and children, or maybe make whole bonbonniere cake out of them. In any case, a souvenir beautifully packaged and beaten when giving it already creates a joyful, festive mood.
Carefully selected souvenirs carefully packed and presented with a soul - this is what creates real wedding bonbonnieres.