Contents
---
---
Usually the first wedding day is the most solemn, the second is organized in a lighter and more relaxed atmosphere: at home in a narrow circle, in a cafe or restaurant, in nature or in a sauna. The bride spends the first wedding day in a lush wedding dress (or maybe even in a corset!) And in high heels, and the next day she dreams of comfortable and light clothing that does not impede her movement. Therefore, for the second day of the wedding, you should not choose dresses with a corset, overly-fitting outfits, especially from synthetic materials. It's better to prepare a light dress, an elegant tunic for this day, and maybe even a nice little tracksuit (shorts + T-shirt).
The wedding portal www.articlewedding.com wants to tell you how to choose the right outfit for your second wedding day. Everything is very simple here: it all depends on where and how you planned to spend this day: in the form of a meeting in a cafe or a celebration at home with relatives, in the form of a picnic or a holiday in the sauna.
Outfit for home
If you decide to spend the second wedding day in the form of a home feast in the circle of relatives and friends, then dressing is worth something simple, but at the same time elegant. For example, it can be a cute dress, a stylish pantsuit, pants with an elegant sweater or a skirt with a blouse.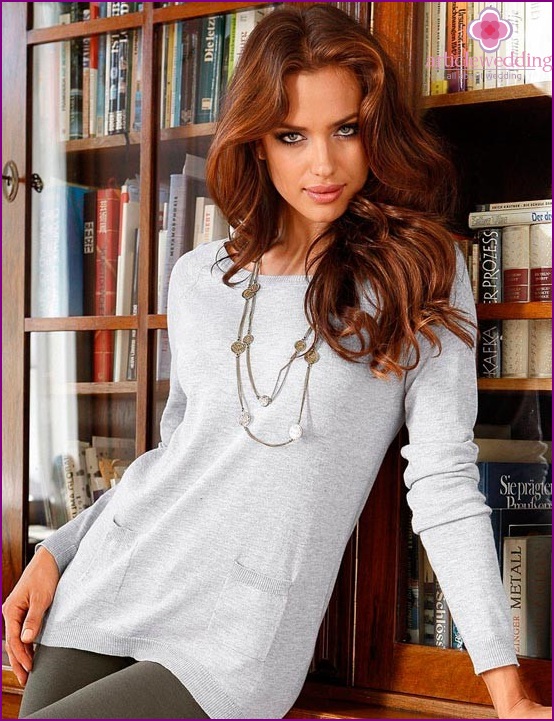 Outfit for a cafe or restaurant
If you decide to celebrate the second day in a cafe (restaurant), then it is better to opt for an evening dress with a sophisticated cut. Most often, brides prefer elegant and delicate dresses, which can later be dressed for weddings or friends' birthdays, in a restaurant, etc. And it is not necessary to choose clothes of white or light colors, if you prefer dark colors and they suit you, then why not choose a red, purple or yellow dress? !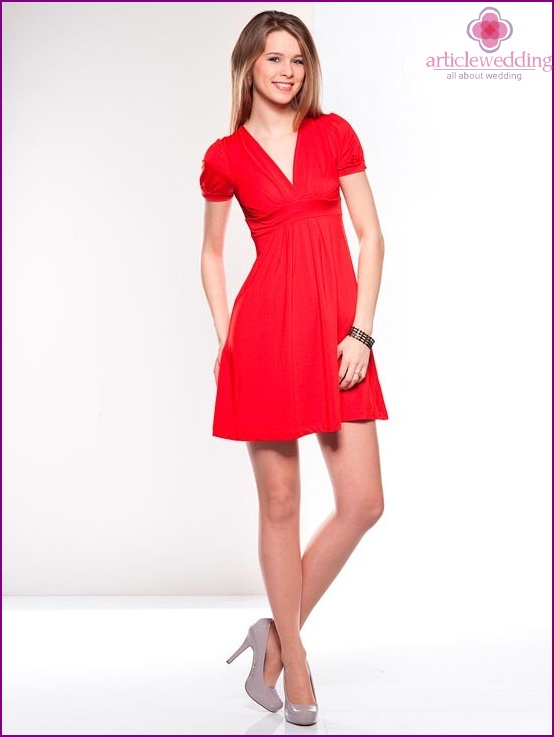 Picnic outfit
If the street is warm and the bright sun is shining, and you are planning to spend the second day of your wedding outdoors (on the beach, a clearing with barbecue, etc.), then the dress in this case will be inappropriate. Only if you have not used a service such as catering. Then you can put on a dress for a picnic with tables covered with snow-white tablecloths, paths and elegant chairs. In this case, pay attention to simpler models, pretentiousness will be completely useless. Most often, for you and your girlfriends, the most convenient outfit will be T-shirts + jeans (shorts), tunics + leggings. Elegant and practical - what you need! For the bride you can choose clothes of white color, and for girlfriends - dresses of brighter colors. Such an outfit of the bride in combination with a snow-white veil on the head will look original. True, it should be miniature and neat, perfectly fitting your look.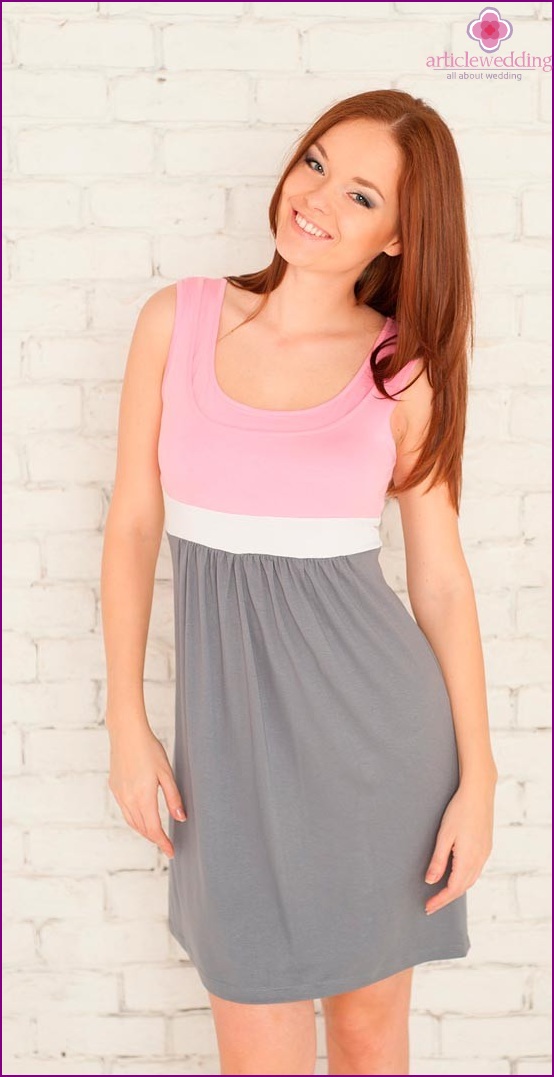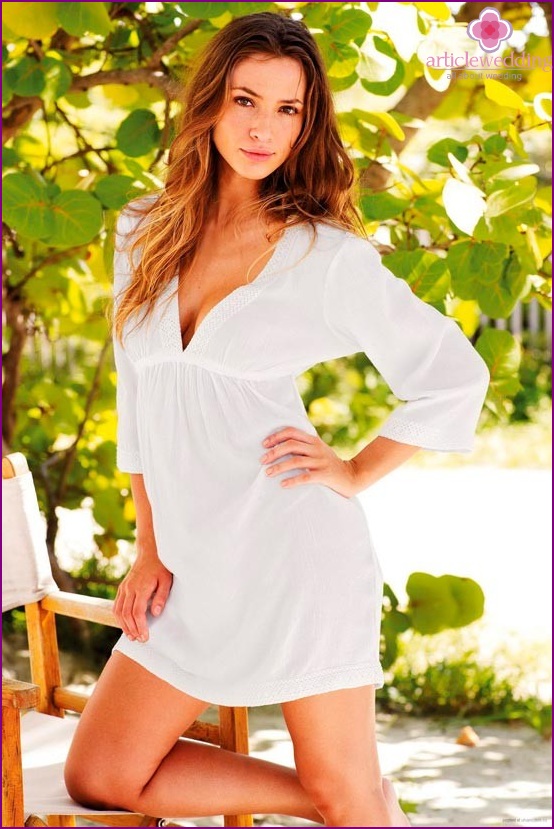 Outfit for a cottage
Celebrating the second wedding day in the cottage is convenient and interesting! After all, you kind of like in nature: you can soak up the sun and breathe in fresh air. On the other hand, a feast takes place in the house at the set tables, with beautiful dishes and delicious dishes. It follows that, most likely, you will need two outfits: shorts + a t-shirt or tunic + leggings - for sunbathing and walking through the woods, a light dress - for an evening feast.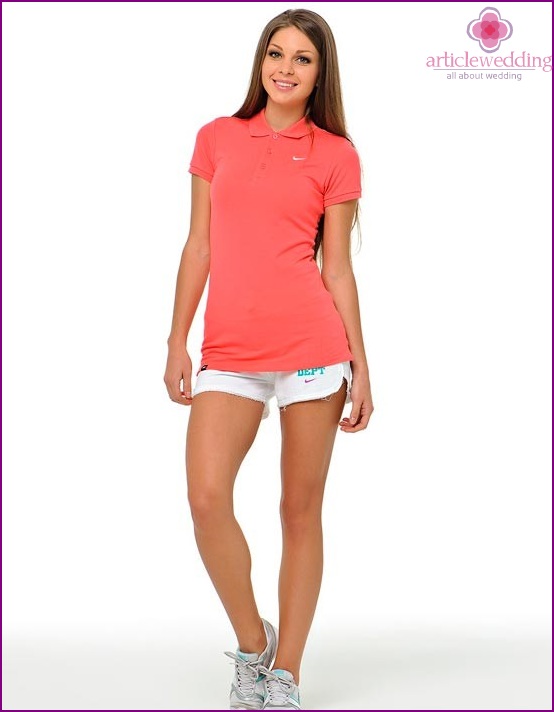 Outfit for a sauna
Obviously, the most optimal outfit for the sauna is a swimsuit, as well as shorts and a T-shirt. That's all!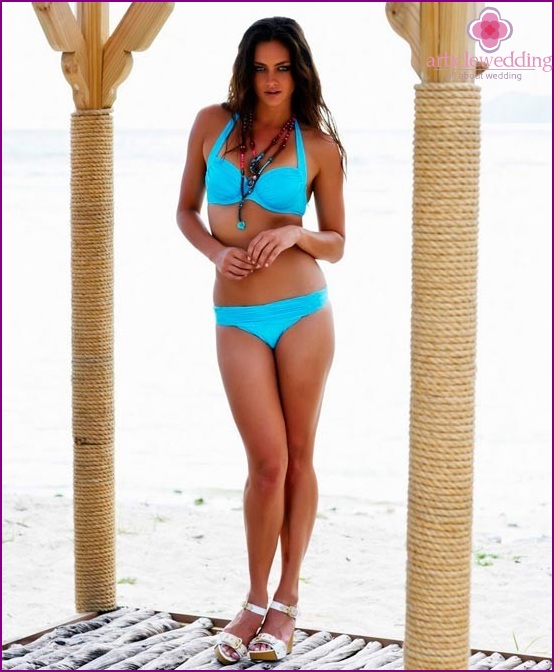 The website www.articlewedding.com gave you a couple of tips on how to choose the right clothes for your second wedding day. After all, a correctly selected outfit will allow you to feel elegant and elegant, delicate and sophisticated, romantic and sensual.!