Contents
---
---
Usually the newlyweds spend their significant and exciting day on their feet. «Withstand» on this day only high-quality wedding shoes will help. What fashion trends await brides this season, we will discuss together with the portal www.articlewedding.com.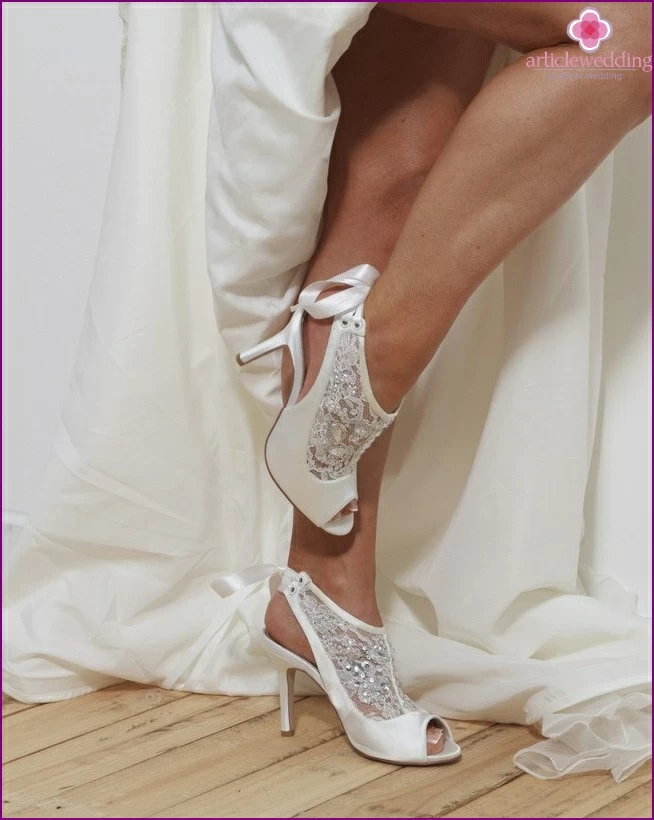 Before you go for your wedding shoes, decide:
what shape and model of shoes you want;
whether the heel should be present in wedding shoes;
what should be the heel;
what material should your shoes be.
If it's difficult for you to imagine the perfect model of wedding shoes, perhaps our article will help you make the right choice..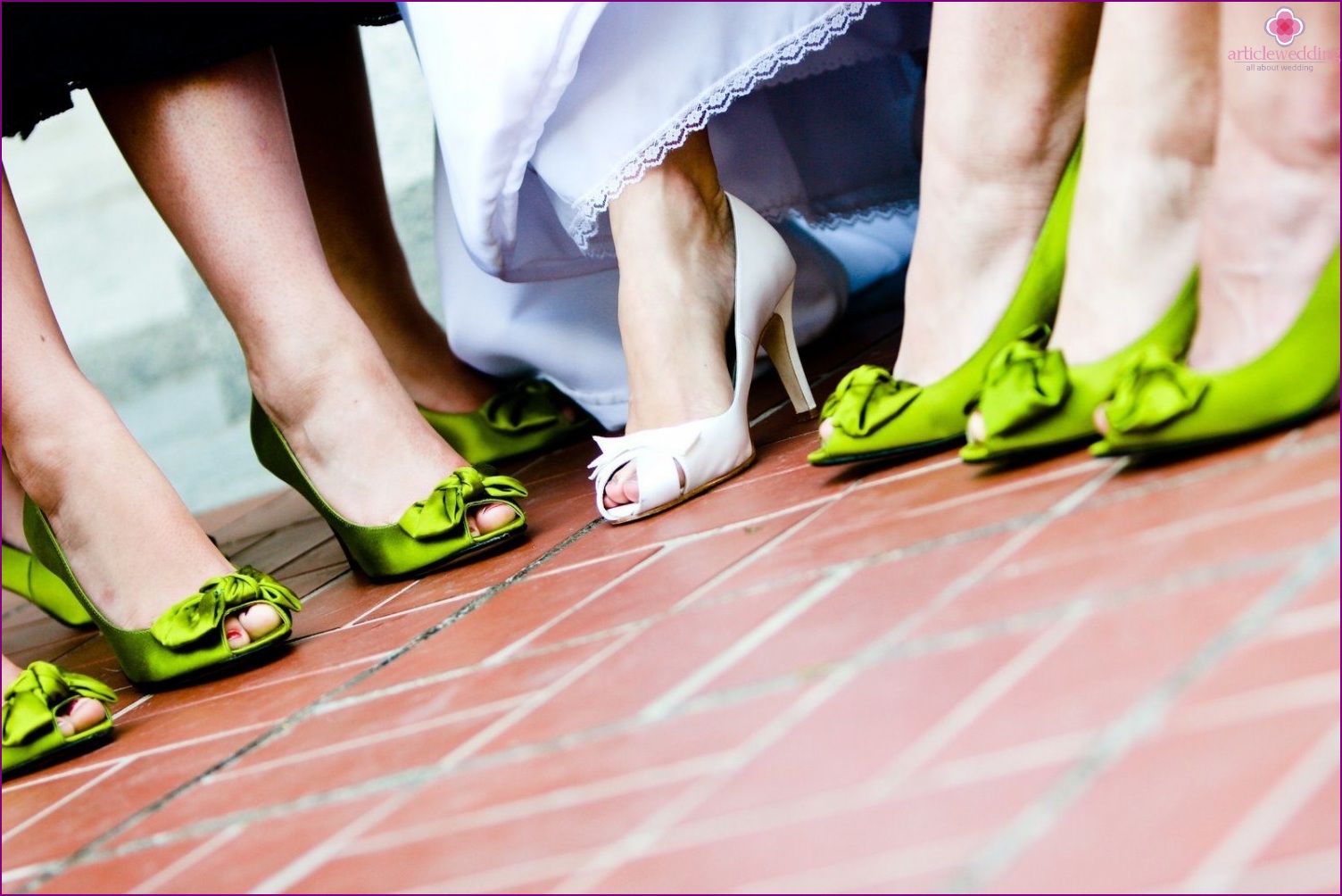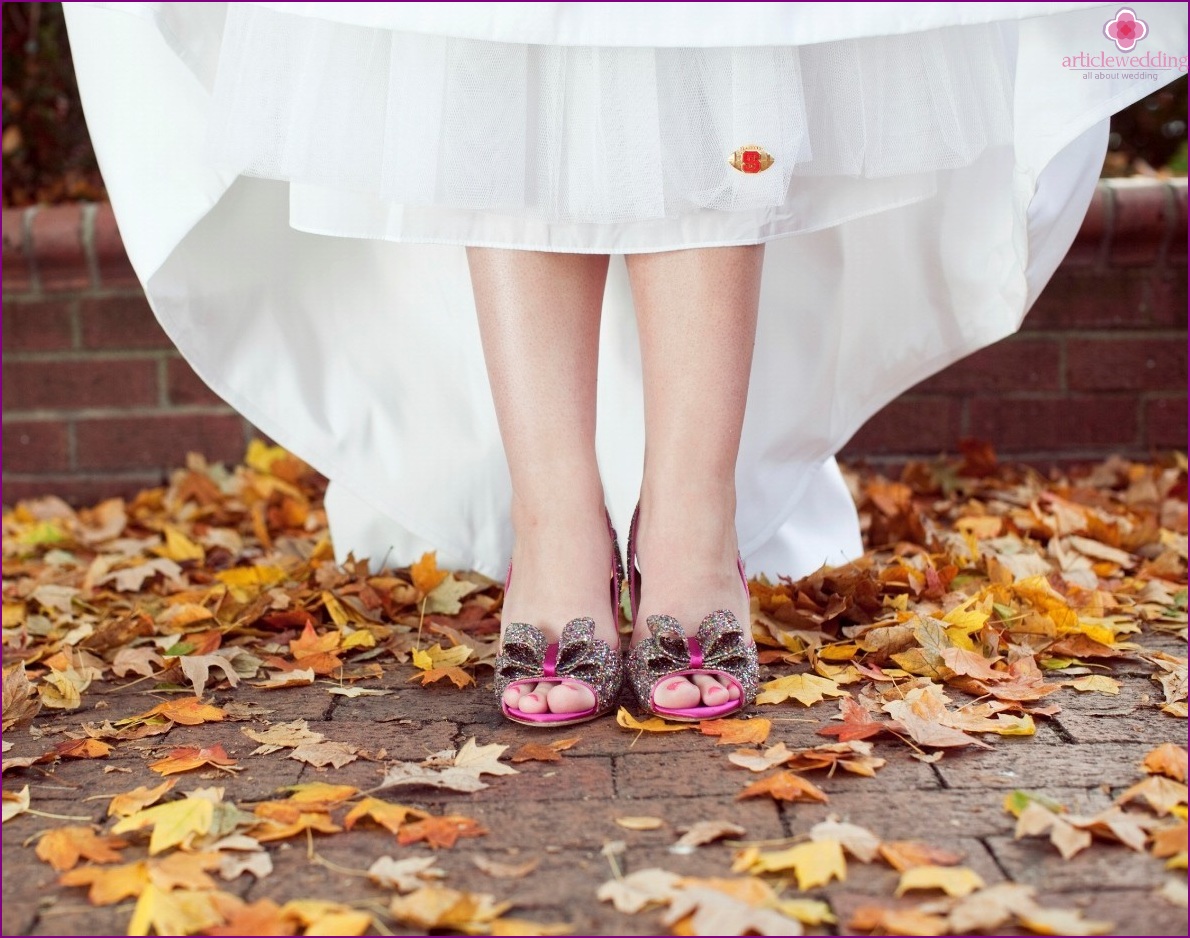 Actual form and model
Fashion designers, as a rule, do not believe in superstition, they go against many rules and create the most incredible models of wedding shoes. Therefore, every bride can easily find the shoes that match her needs.
Leading position this year is shoes with open toes. This is the most relevant trend of wedding fashion. Comfortable and stylish - these should be modern wedding shoes!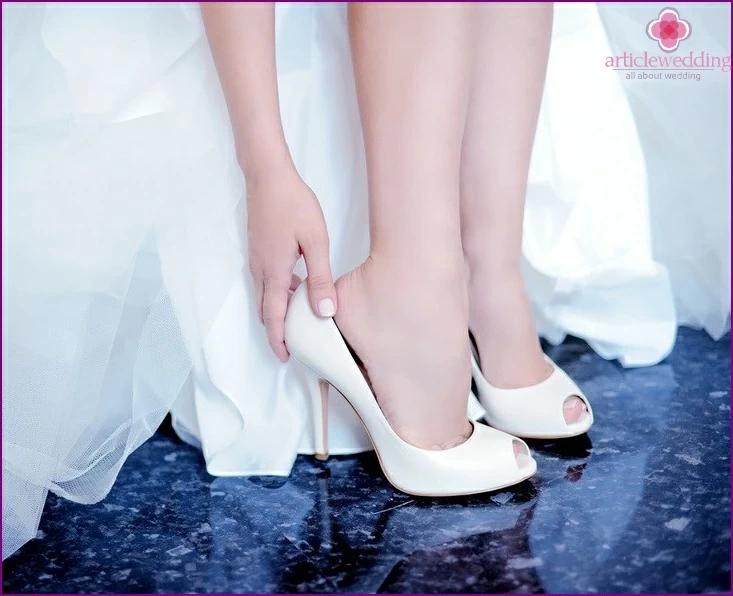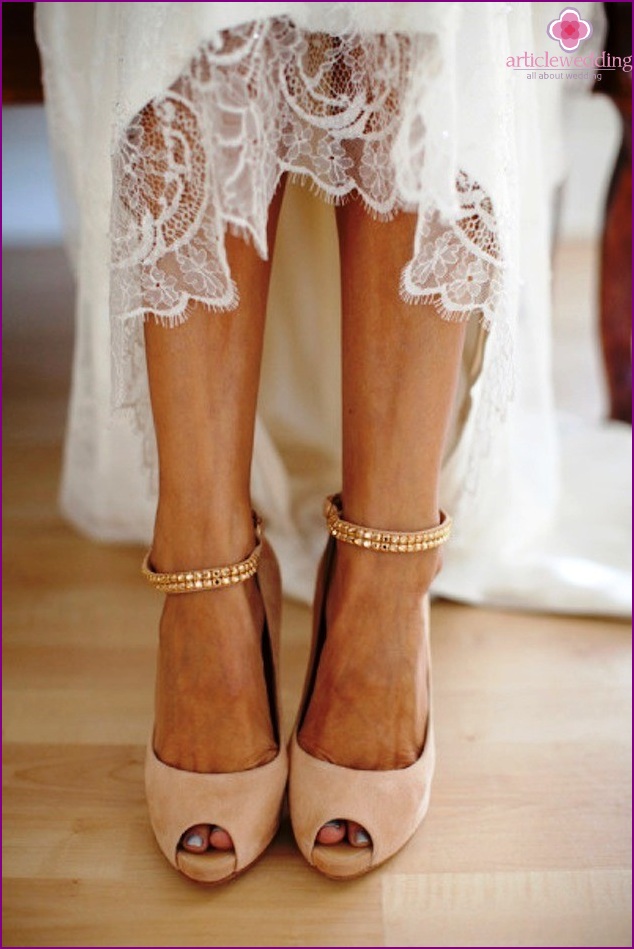 Classic shoes also remain popular, namely beloved by many brides «boats». This is a very elegant model of shoes that fits perfectly with almost any outfit.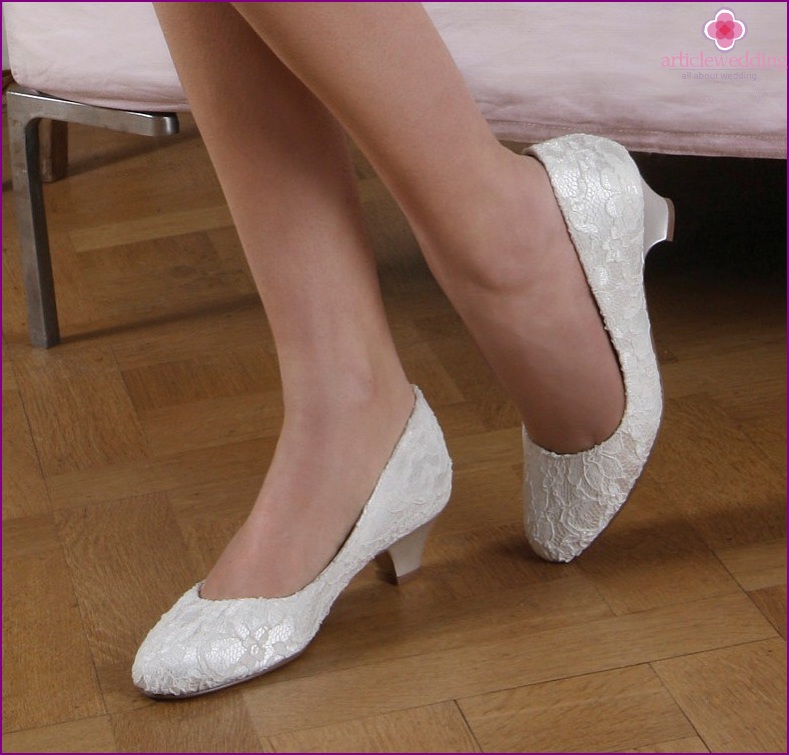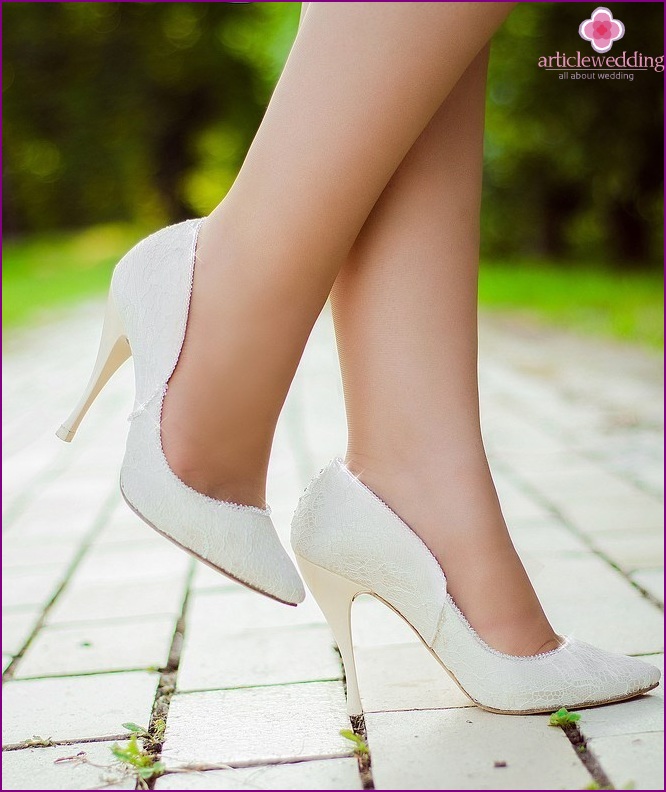 If in your choice you are guided by the opinion of famous people, as well as famous fashion designers, then you should pay attention to the model of shoes with a platform. No less relevant are high-heeled shoes turning into a hidden platform.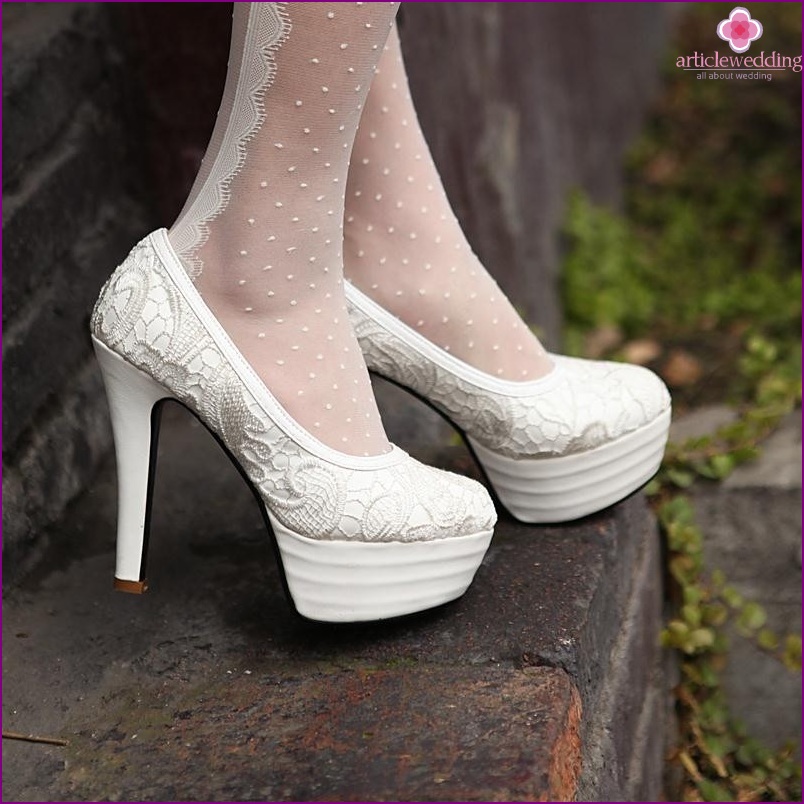 Another option for wedding shoes that you can choose for yourself is shoes with an open heel or side cutouts. These shoes are most often decorated with straps..
In addition, you can complement your wedding look with elegant sandals, ballet shoes or more non-standard models: ankle boots, uggs, sneakers, etc..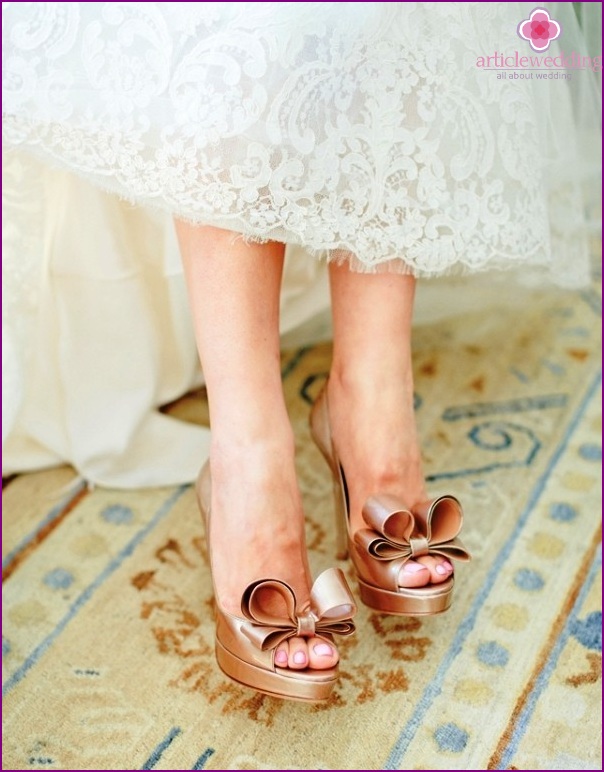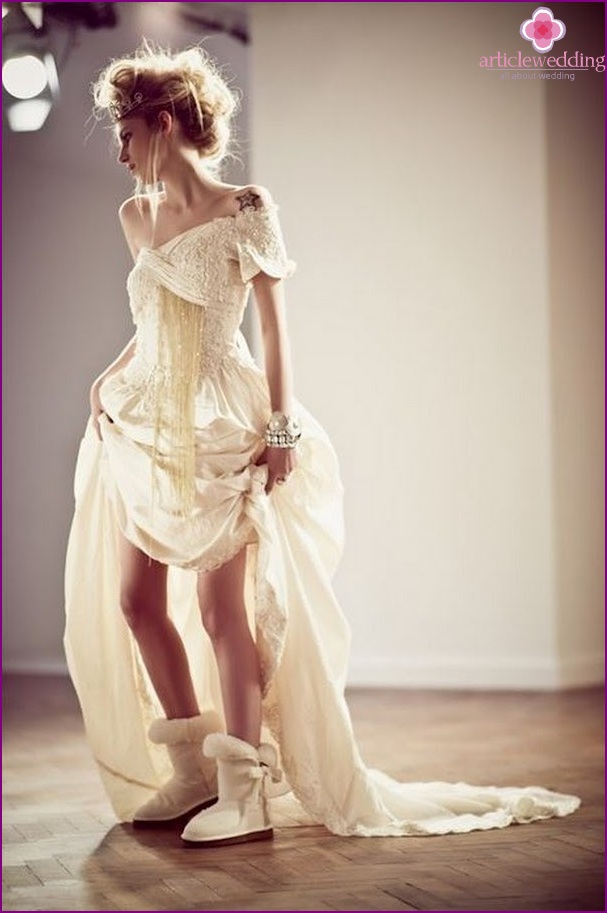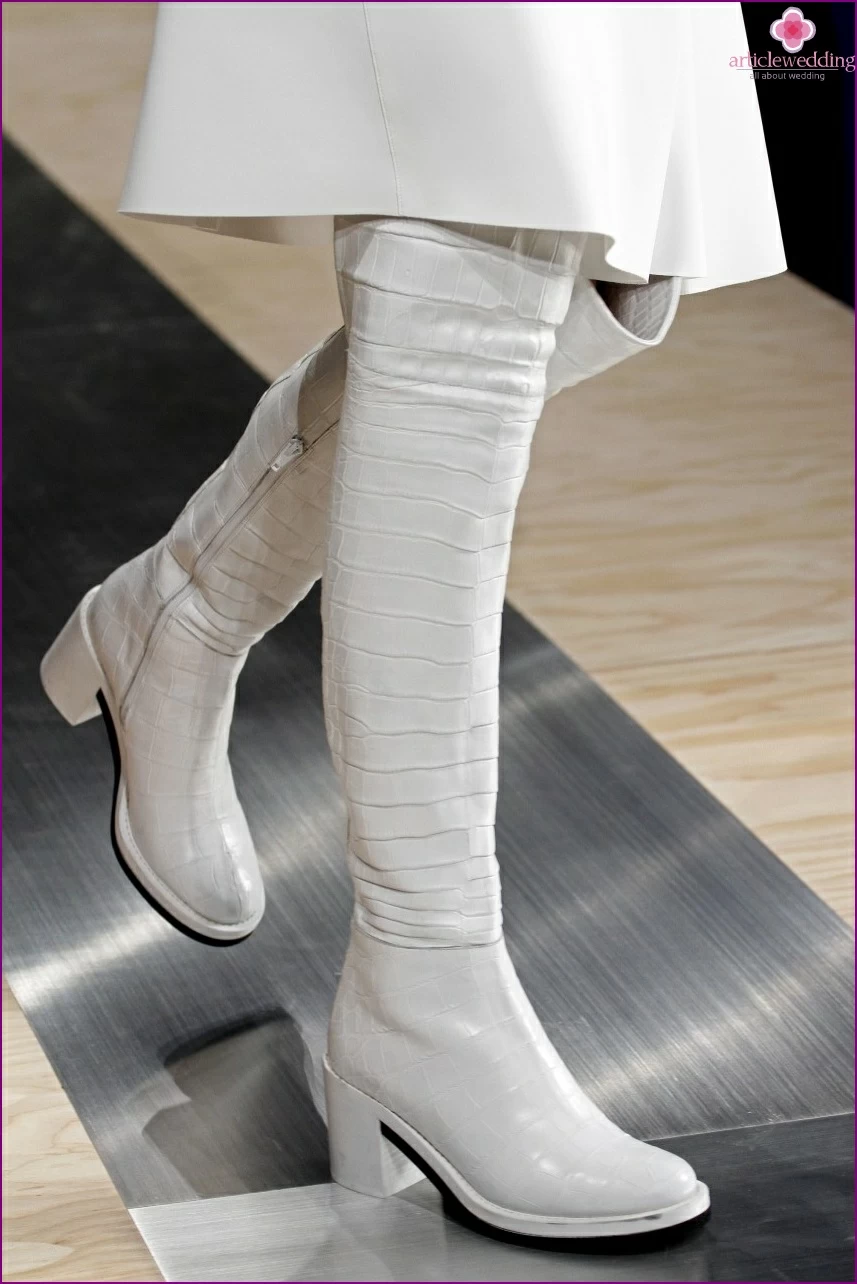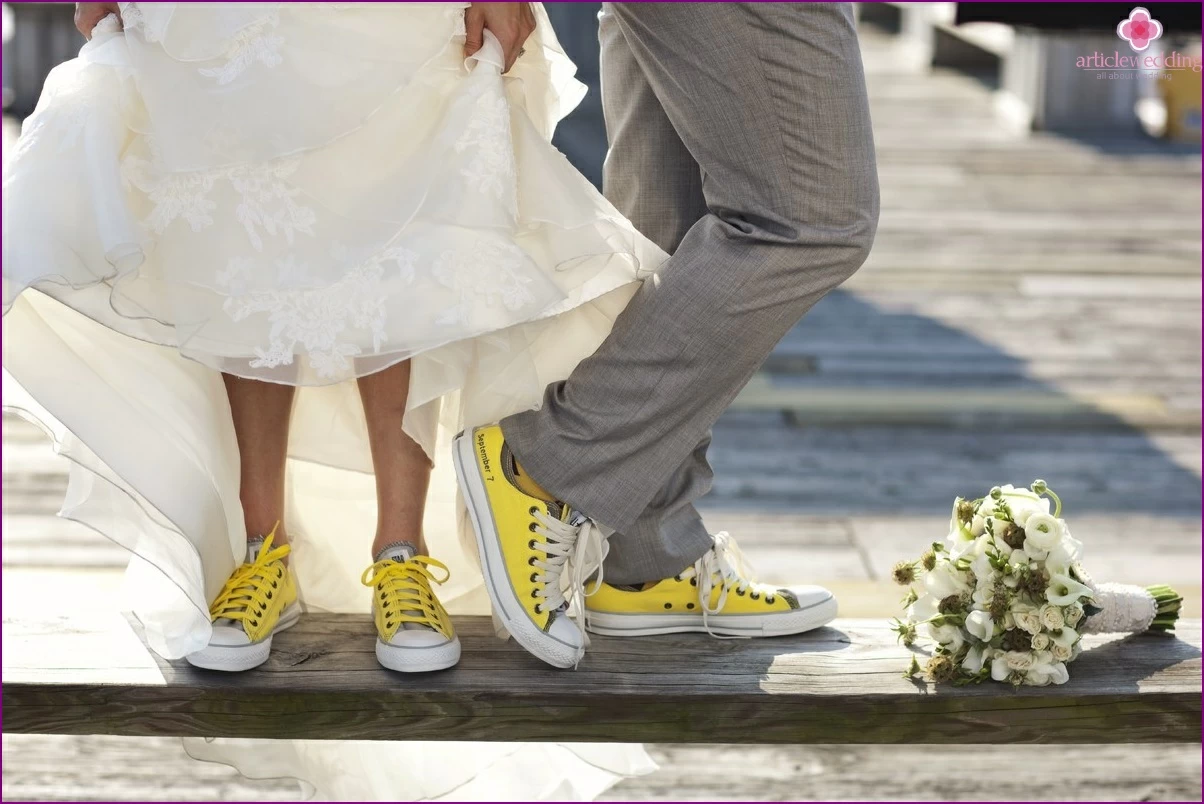 Wedding Shoes Material
What material should wedding shoes be made of? Here, focus primarily on the fabric of the wedding dress:
If you have a silk dress, then choose satin shoes.
It is better to choose shoes with lace elements for a lace dress.
A wedding dress with ruffles and appliques is best combined with classic leather «in boats» no additional decorations.
The simplified style of the dress will be in perfect harmony with shoes with rich decor.
The main material from which modern models of wedding shoes are made is leather and suede. Alternative options - lace and satin shoes.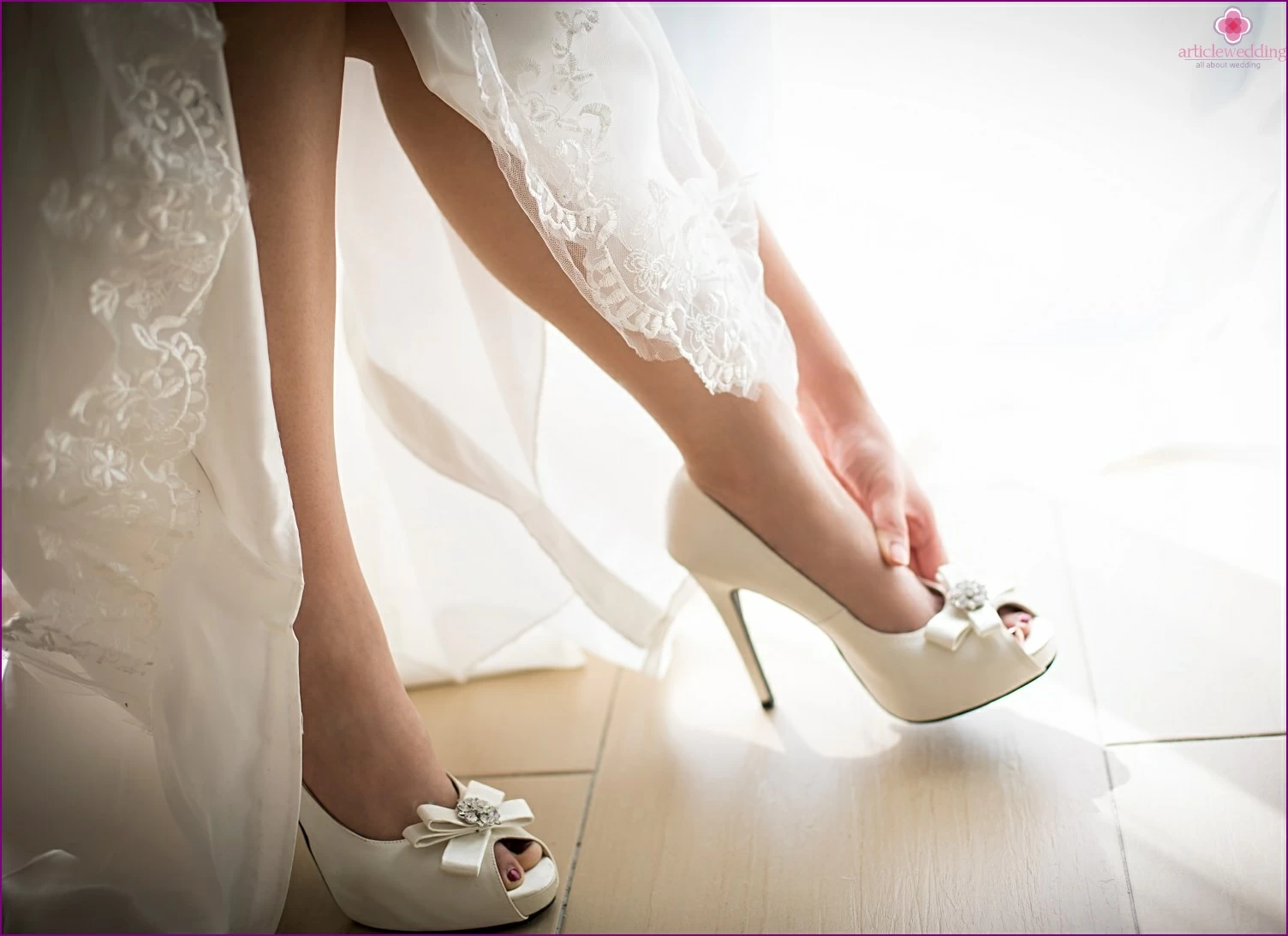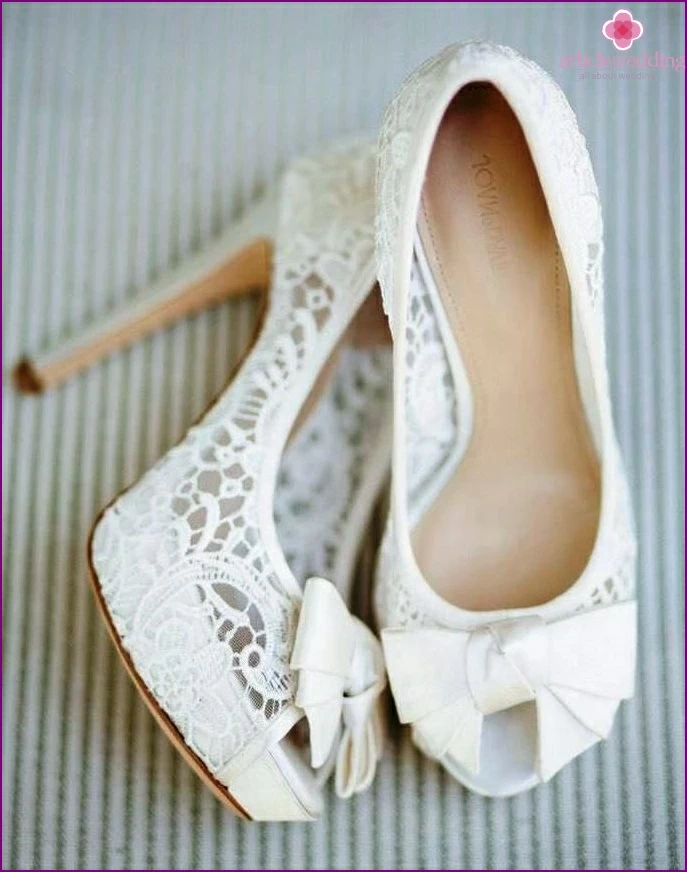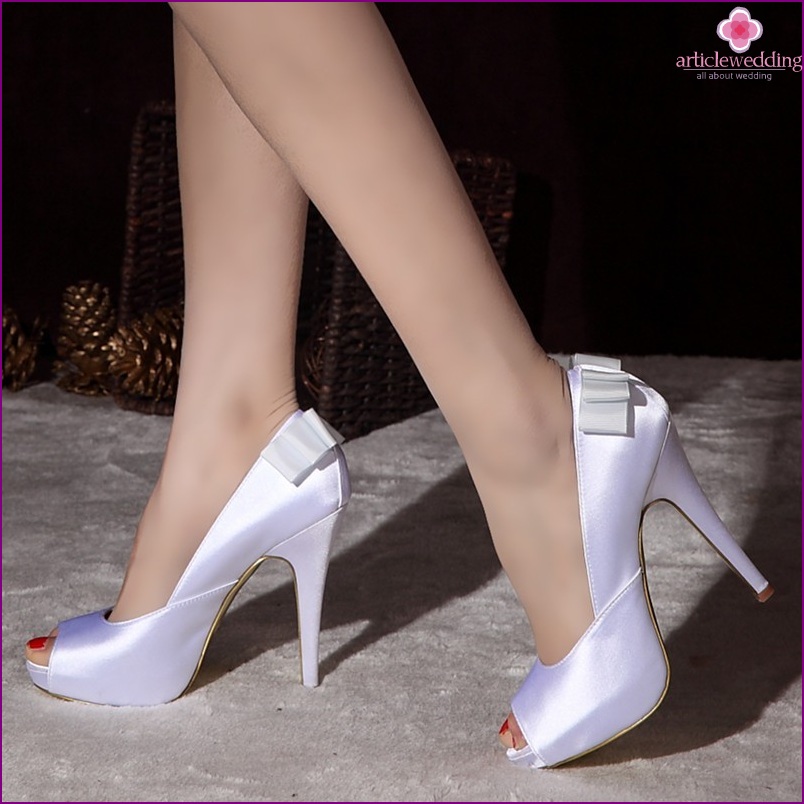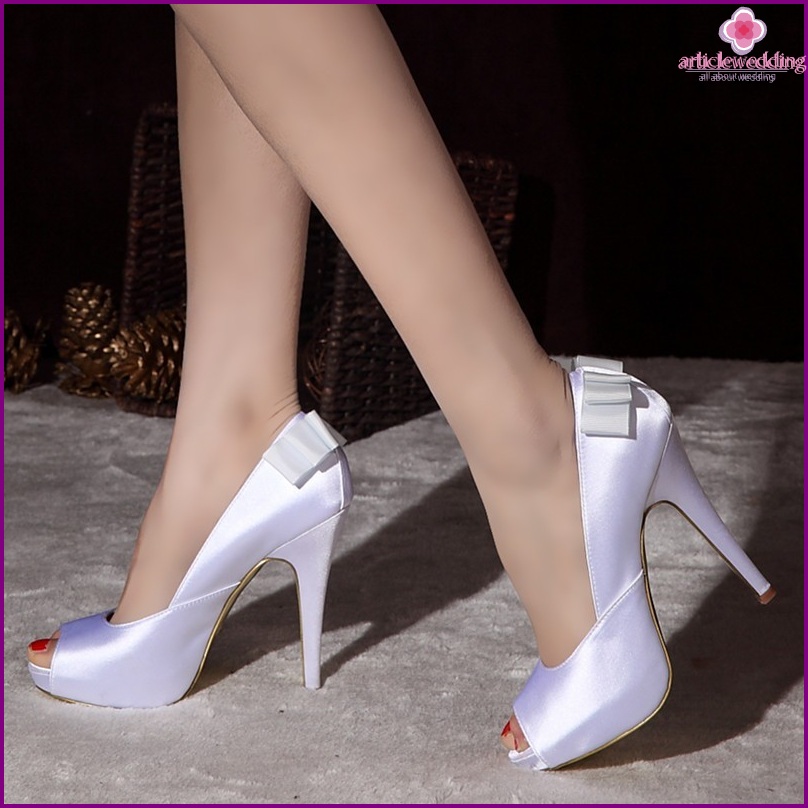 Actual heel
The main emphasis in modern shoes is made on the heel. Wedding shoes with a transparent, steel or wooden heel will help to decorate your image. These are some of the most stylish and trendy shoe options. Printed heels, heels decorated with rhinestones, beads and stones do not go unnoticed..
Low-heeled shoes are also in demand among brides, for whom comfort is a fundamental characteristic for shoes..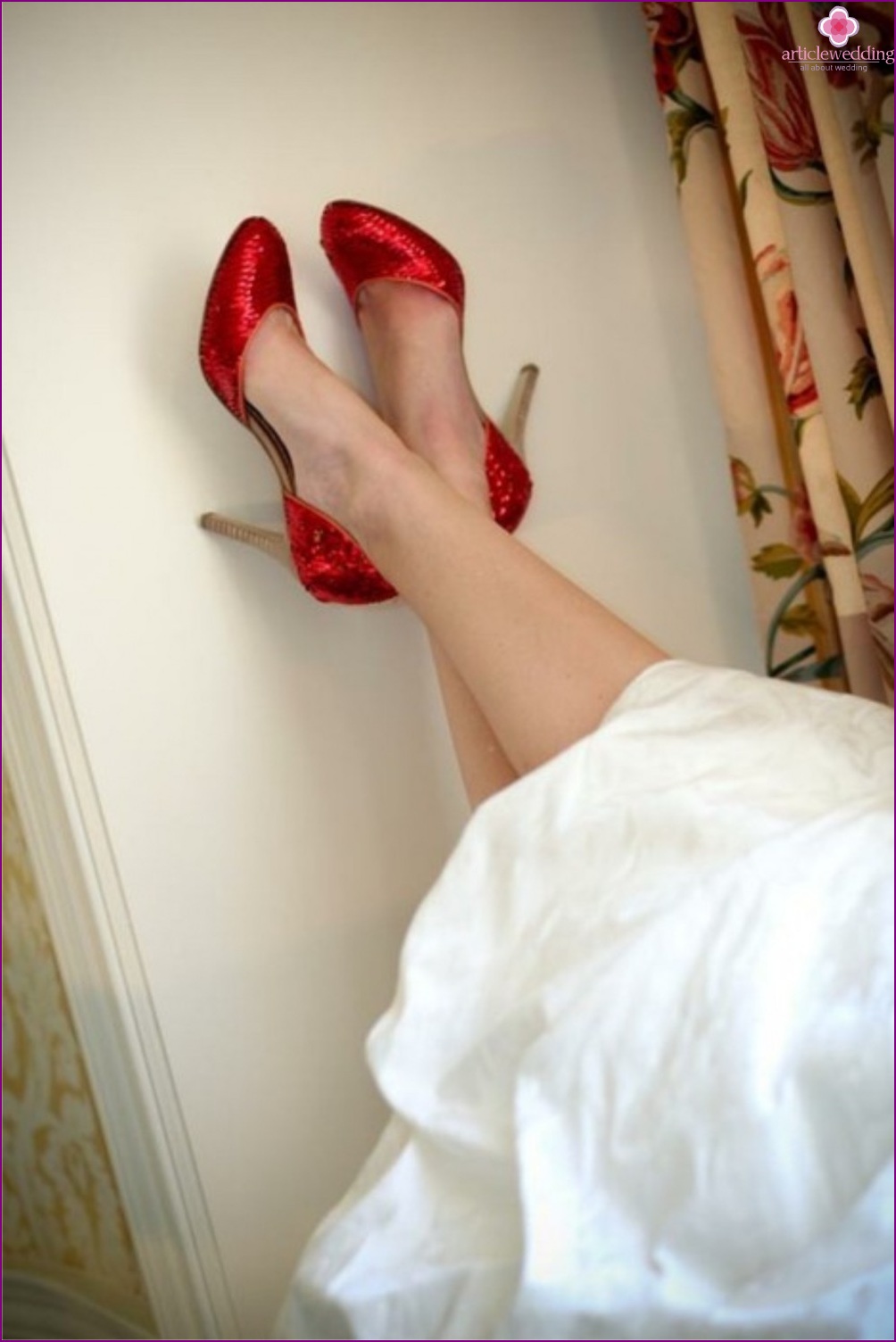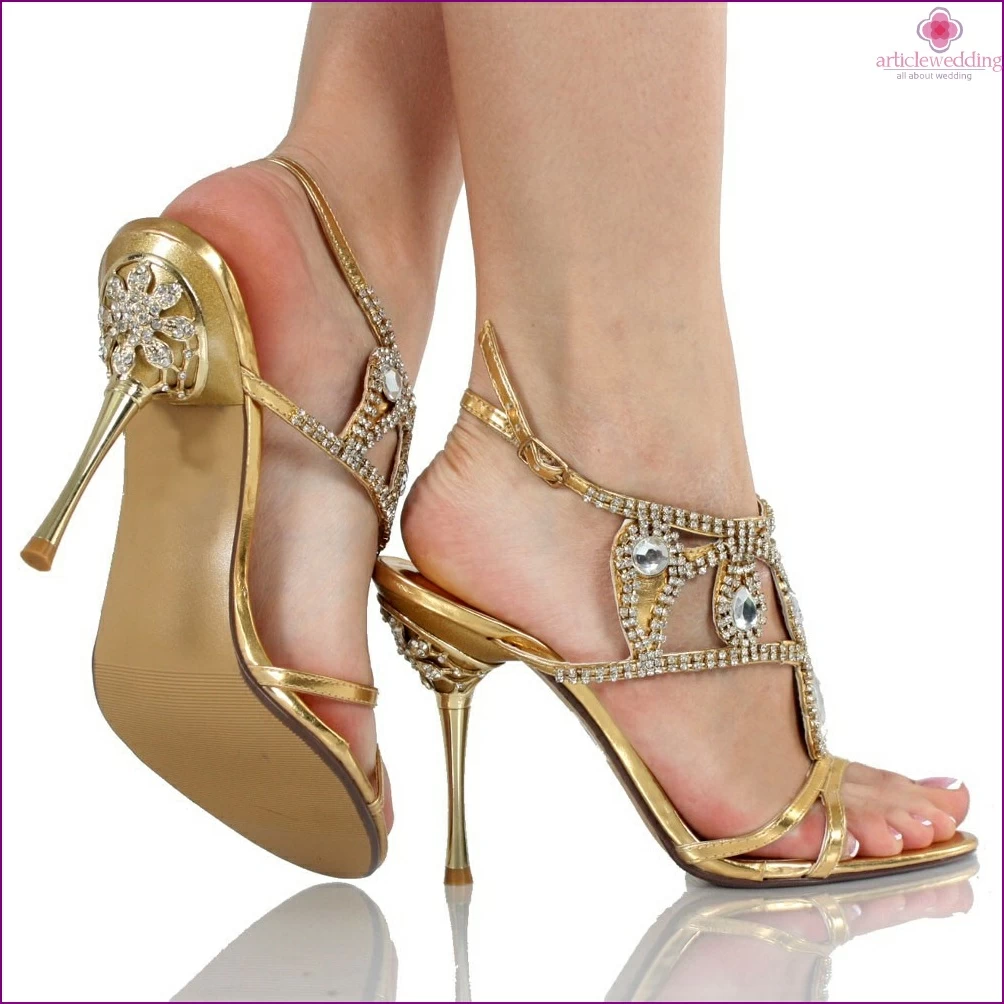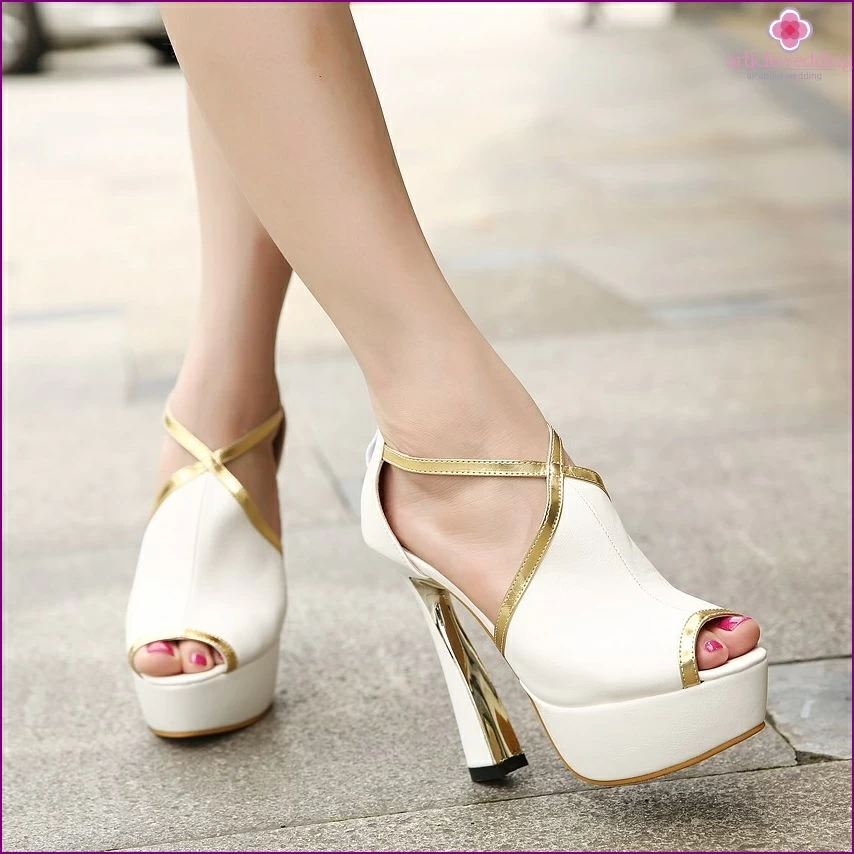 The color scheme of wedding shoes
The main trend color for wedding shoes is white. However, in recent years, designers have significantly expanded the palette of wedding shoes. It includes colors such as beige, «ivory», peach, ivory, pink.
Among fashionistas, bright models of shoes of red, blue, green, turquoise, orange and purple are popular. Shoes in metallic colors - gold and silver - remain in fashion..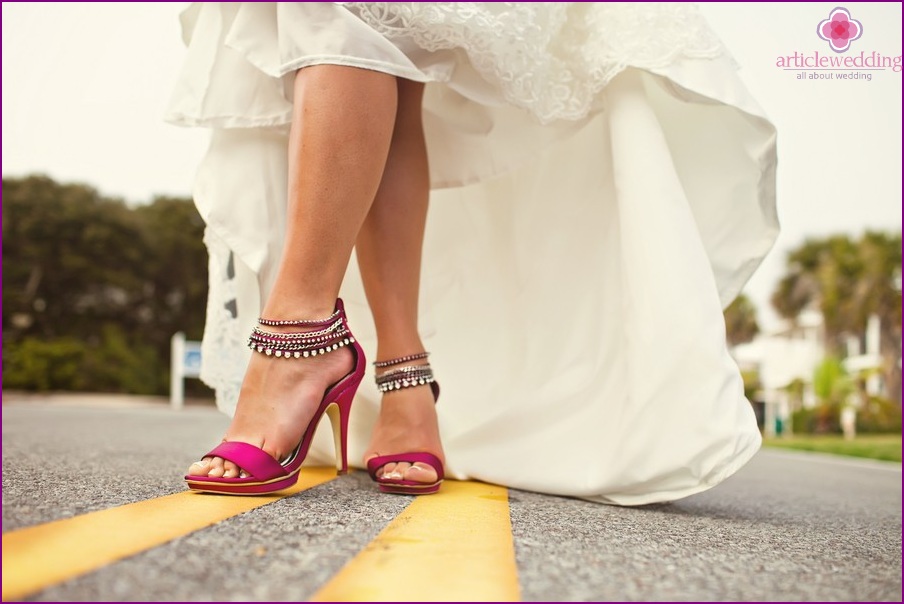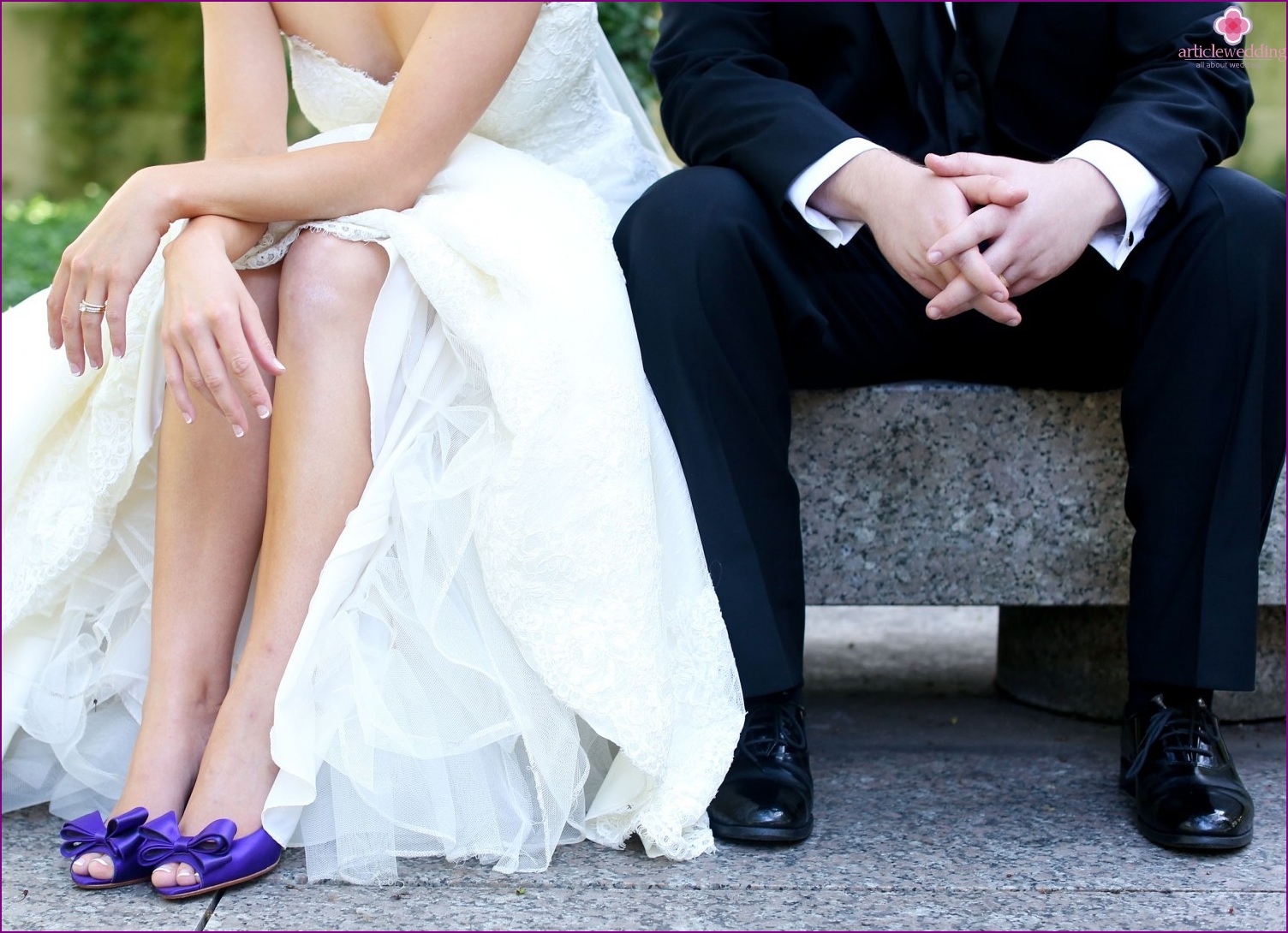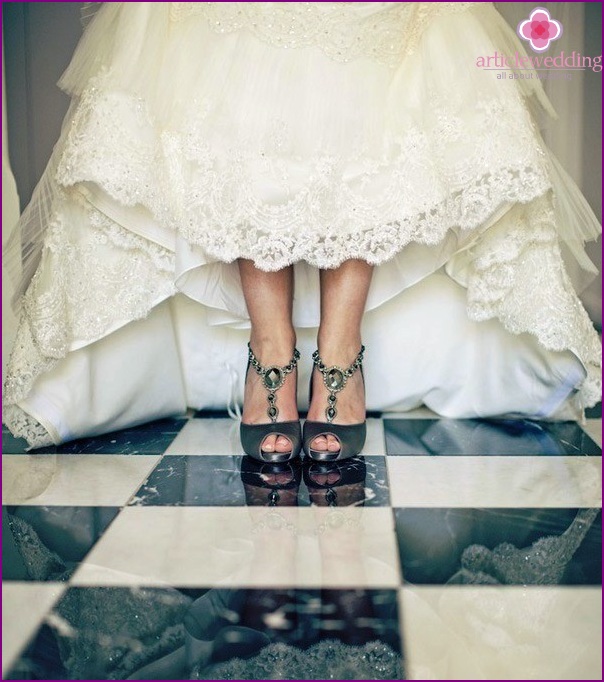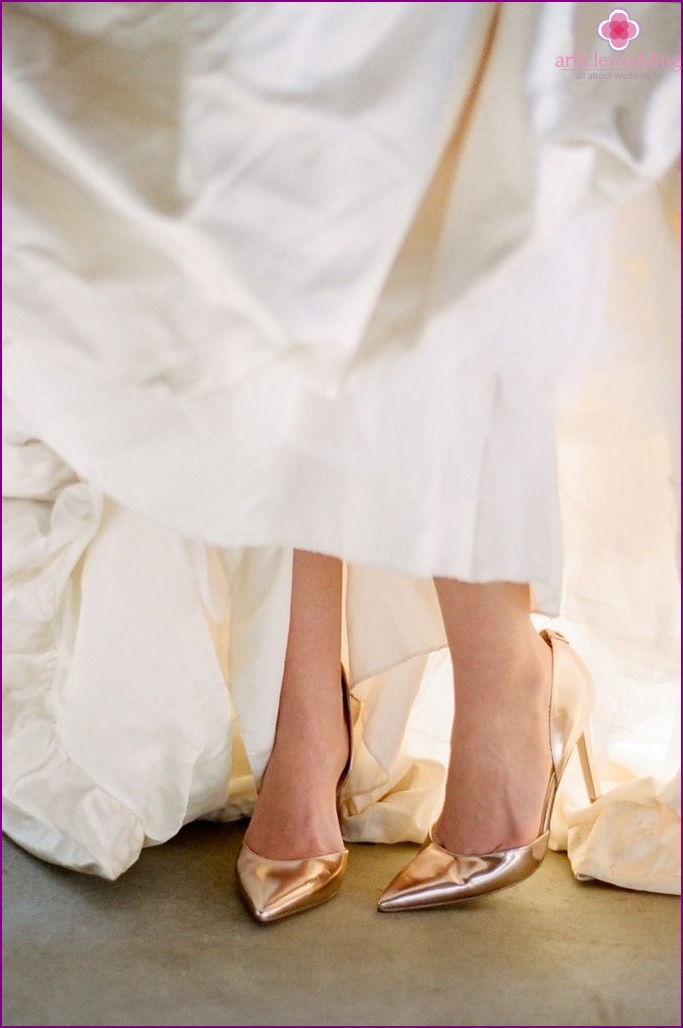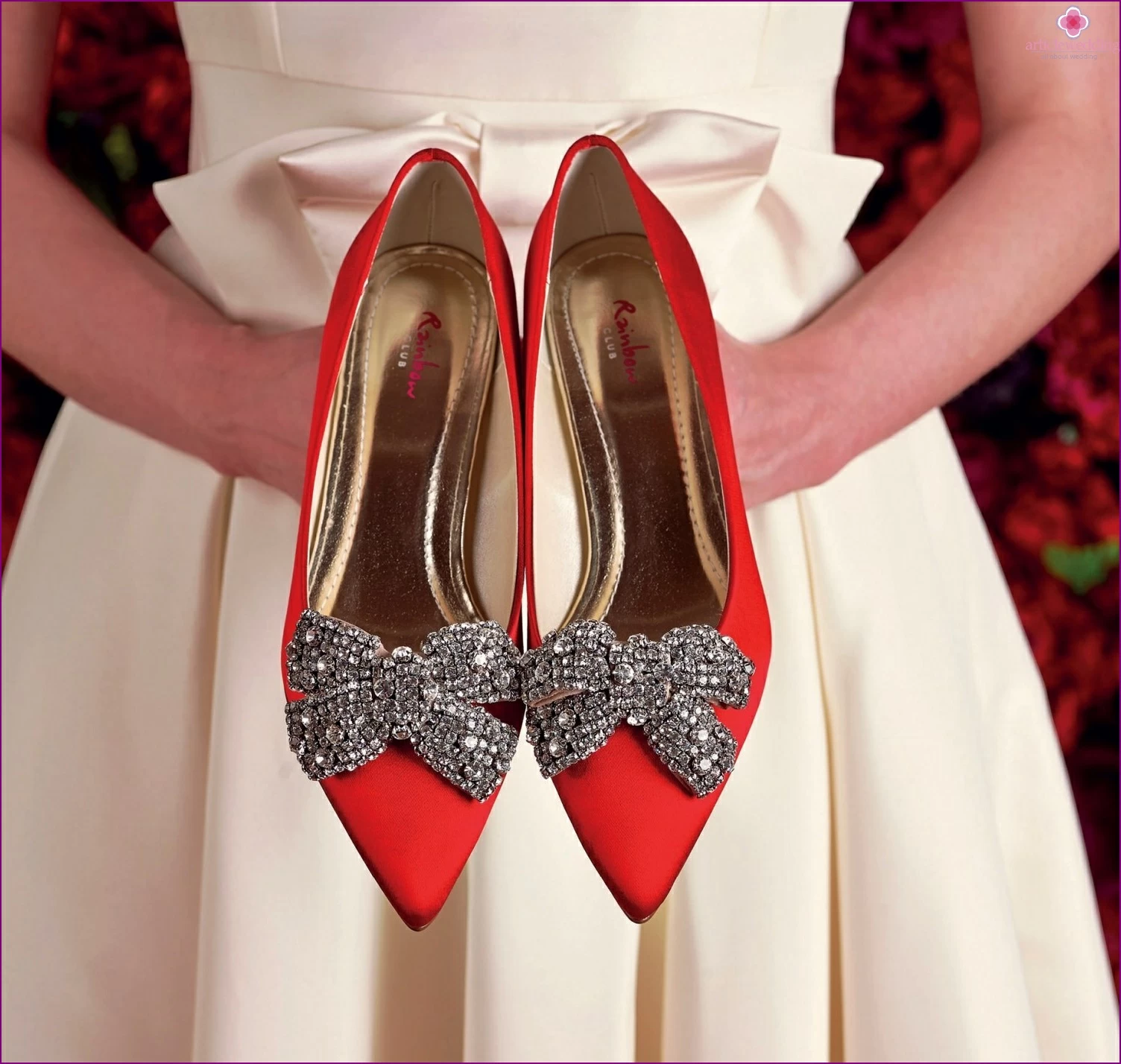 Actual decor of wedding shoes
Beads, lace, sequins, crystals are considered fashionable elements of modern wedding shoes..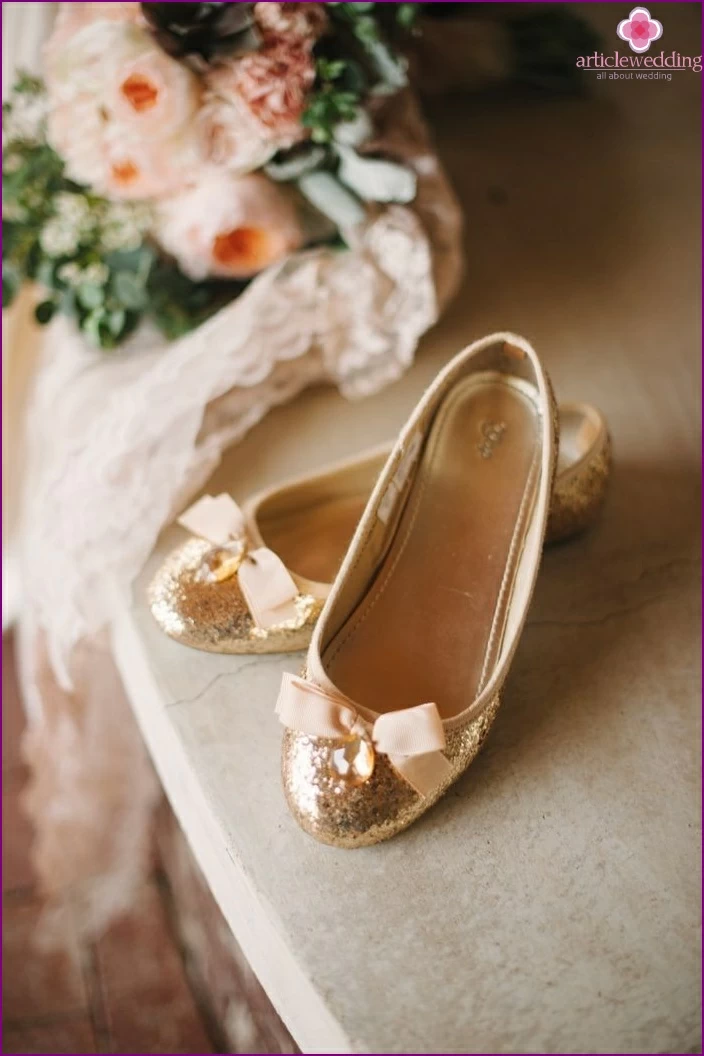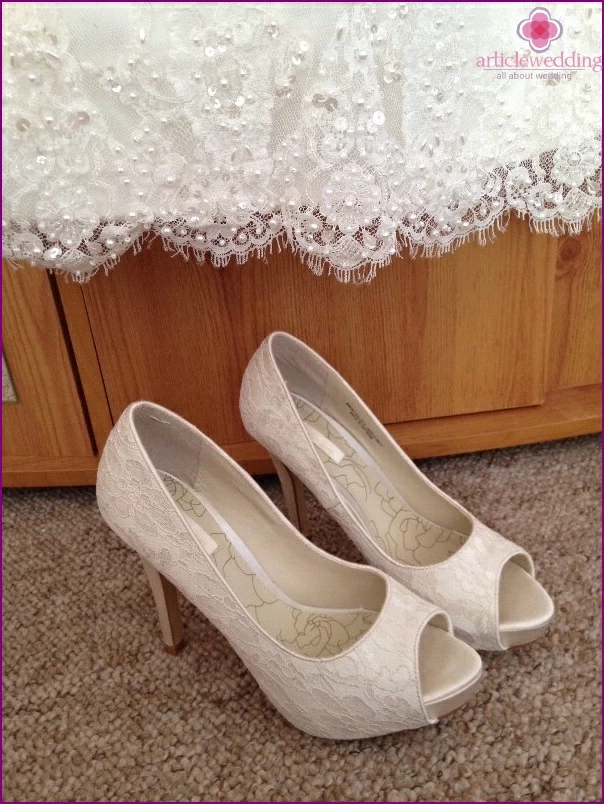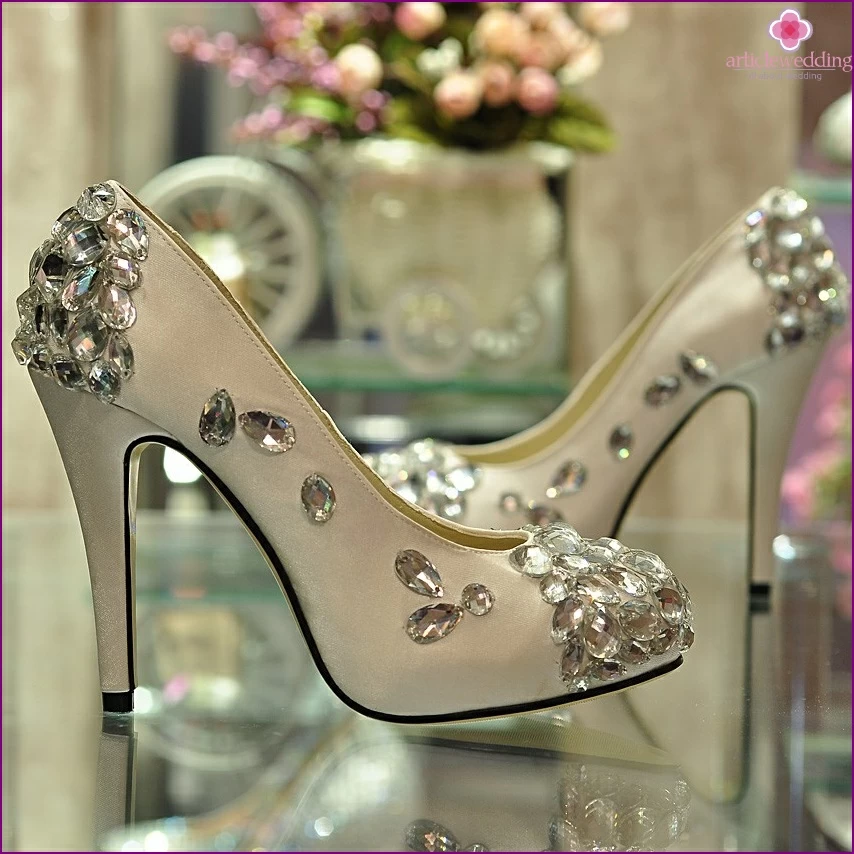 Spikes, buckles, straps are recognized as unexpected details of wedding shoes. Great option for fashionistas! If you are not a fan of extravagance, shoes with bows and fabric flowers are suitable for you.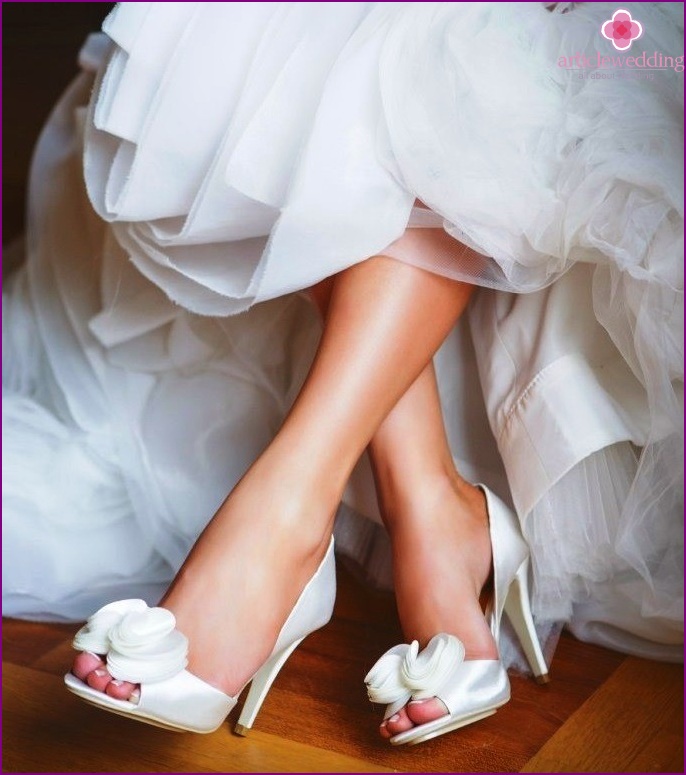 If you still haven't managed to find the perfect pair of wedding shoes, then www.articlewedding.com offers you this option: buy your favorite pair of shoes and go to the shoe workshop, where they will be remade according to your desire. Be sure your wedding shoes will be the most unique.!
And at the end of this topic, we remind you: a tortured smile is not the best decoration of the bride, therefore, choosing wedding shoes, focus not only on their beauty and originality, but also on comfort and convenience. Have a good choice!