Contents
---
---
Just imagine: a warm sea, bright sun, soft rustle of waves and a hot beach. And at the end of this beautiful composition, you and your soulmate marry - you swear allegiance and unite your hearts forever. Today, thousands of couples around the world choose a beach wedding.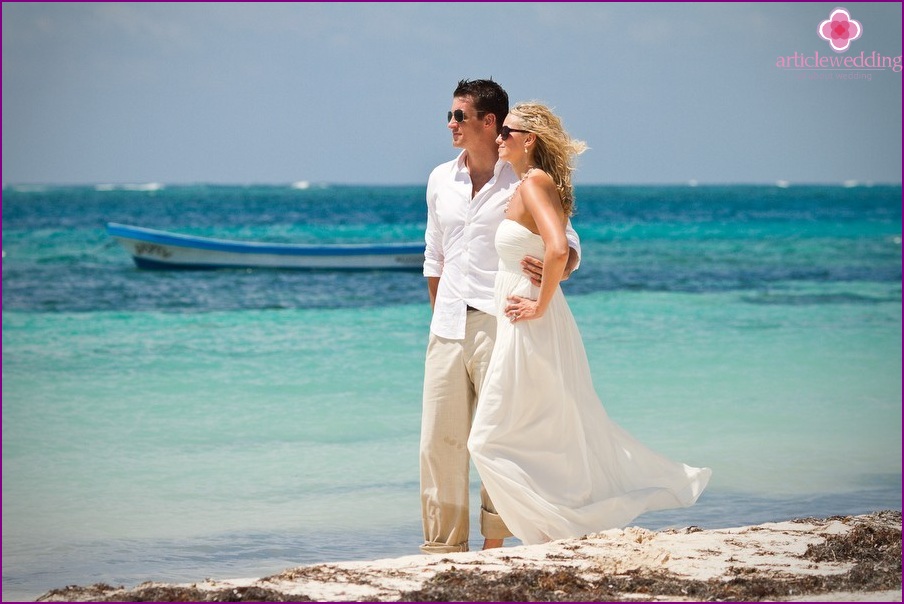 Girls choosing a wedding on the beach should think about a suitable wedding look. After all, puffy dresses and high heels will not be very appropriate on the beach and will cause you inconvenience. Therefore, our website www.articlewedding.com wants to share some recommendations with you on how to create a suitable wedding look..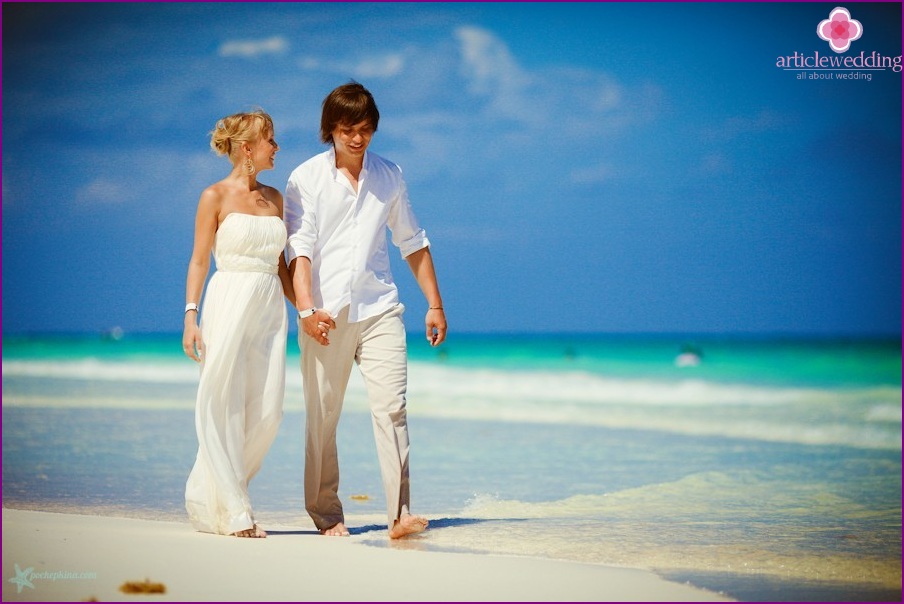 Wedding dress for the ceremony on the beach
A dress for the ceremony on the beach in the first place should be as comfortable and light as possible, since it is necessary to take into account tropical weather conditions. For a wedding dress, fabrics such as silk, organza, chiffon, lace are suitable. Everything else - color, style and length will depend only on your preferences. And another tip about the train - if you are planning a wedding directly near the water, then it is better not to choose such a dress, because the train can get dirty and ruin the whole image.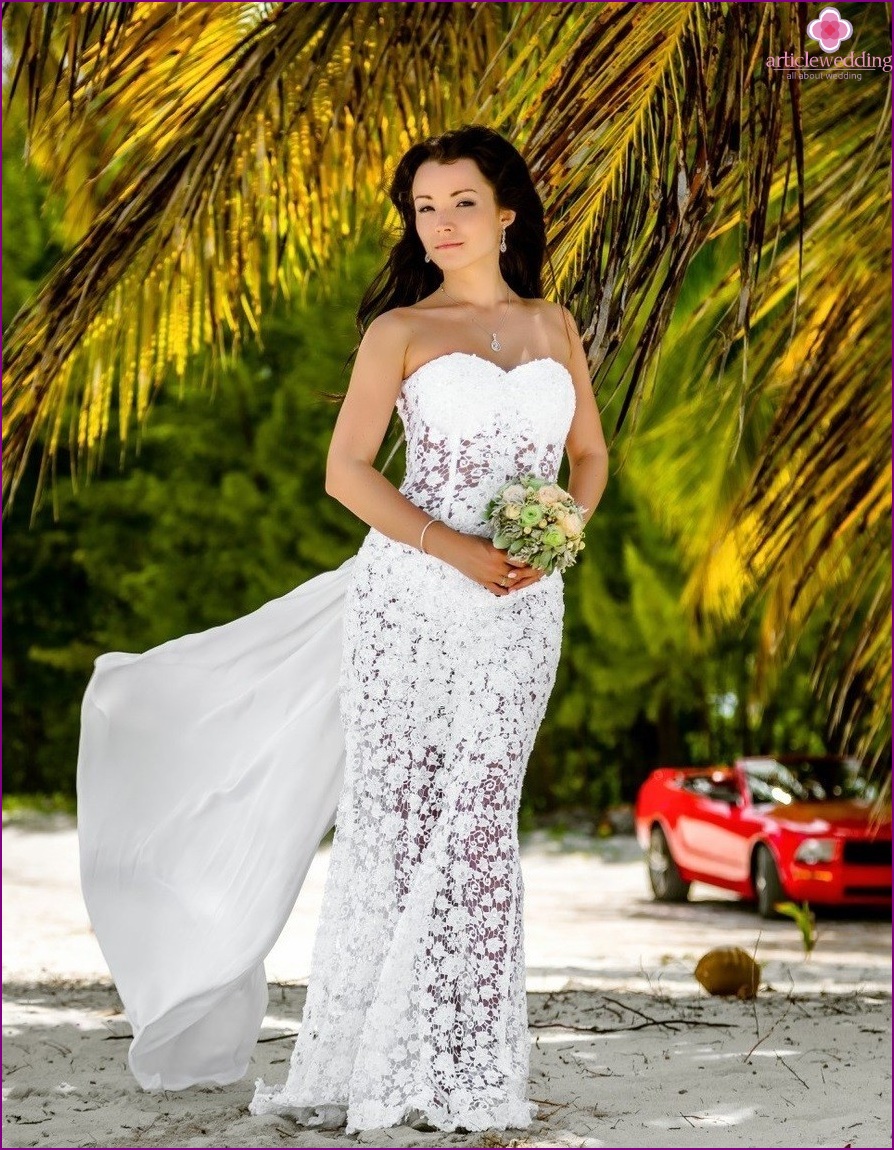 Hairstyle for the bride
A lush hairstyle for a beach wedding is not appropriate, as it can be ruined by the ocean wind and high humidity. It is best if you make the simplest wedding hairstyle. For example, loose your hair. As an ornament, you can add fresh flowers, ribbons, a hoop, etc. You can also make a simple bunch and decorate it with an original hairpin or comb.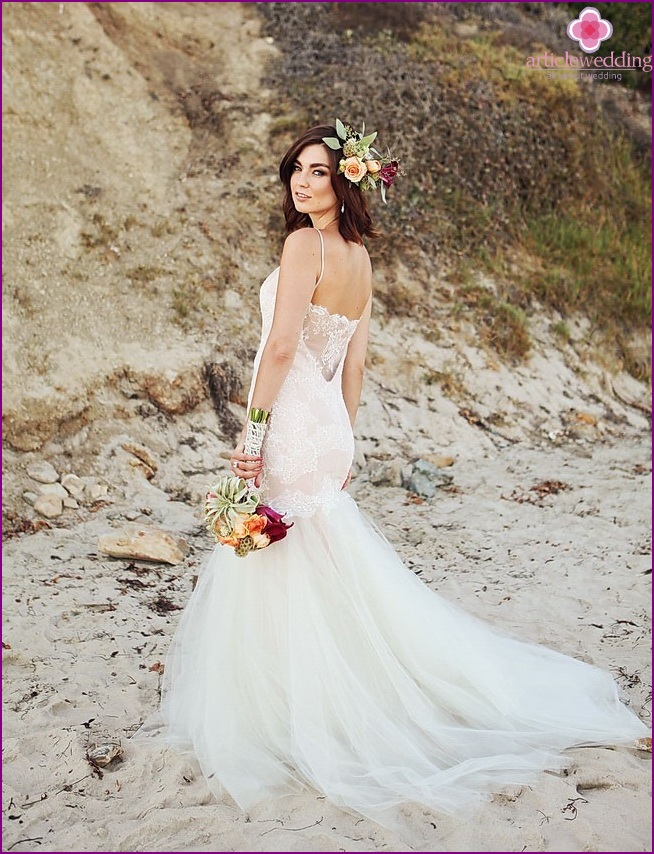 Veil
The veil is a traditional accessory for the bride, but since the wedding will be on the beach, you can do without it. The veil will heat up and this will cause you inconvenience. You can replace the veil with fresh flowers, a satin ribbon, a comb, a hairpin, a rim or a diadem. But if a veil is needed, then choose a simple veil that can be stained.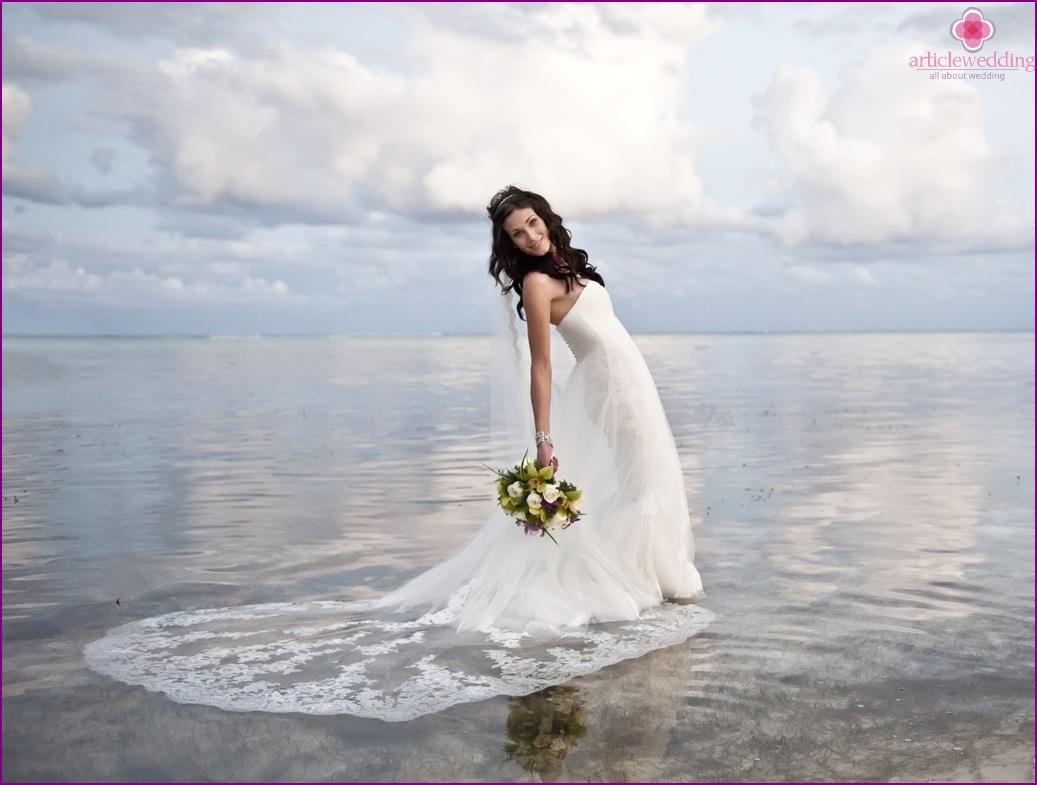 Beach Wedding Makeup
Makeup for a beach wedding should be light and natural. Less makeup, more simplicity and freshness. The best decoration is simply tanned skin. In order to emphasize it, choose the shimmering shadows and the natural color of lipstick - this will be the perfect combination.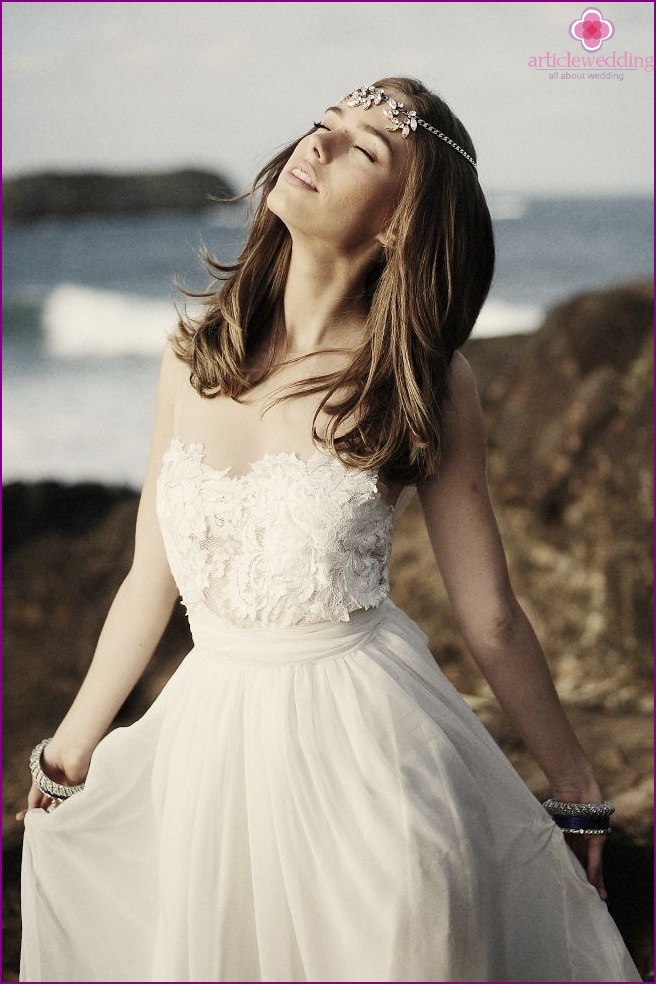 Beach Wedding Shoes
Wedding shoes on the beach are fundamentally different from what you would wear for a regular wedding. Heels are excluded, as they can be broken or worse to tuck a leg. In order to avoid trouble, choose comfortable shoes. Most flat shoes and sandals look much more elegant than their counterparts on the heel. And if you are truly romantic, then you can completely abandon shoes! In this case, wear foot jewelry, such as a delicate bracelet made of silver or beads. In combination with a beautiful manicure, such jewelry will look just fine.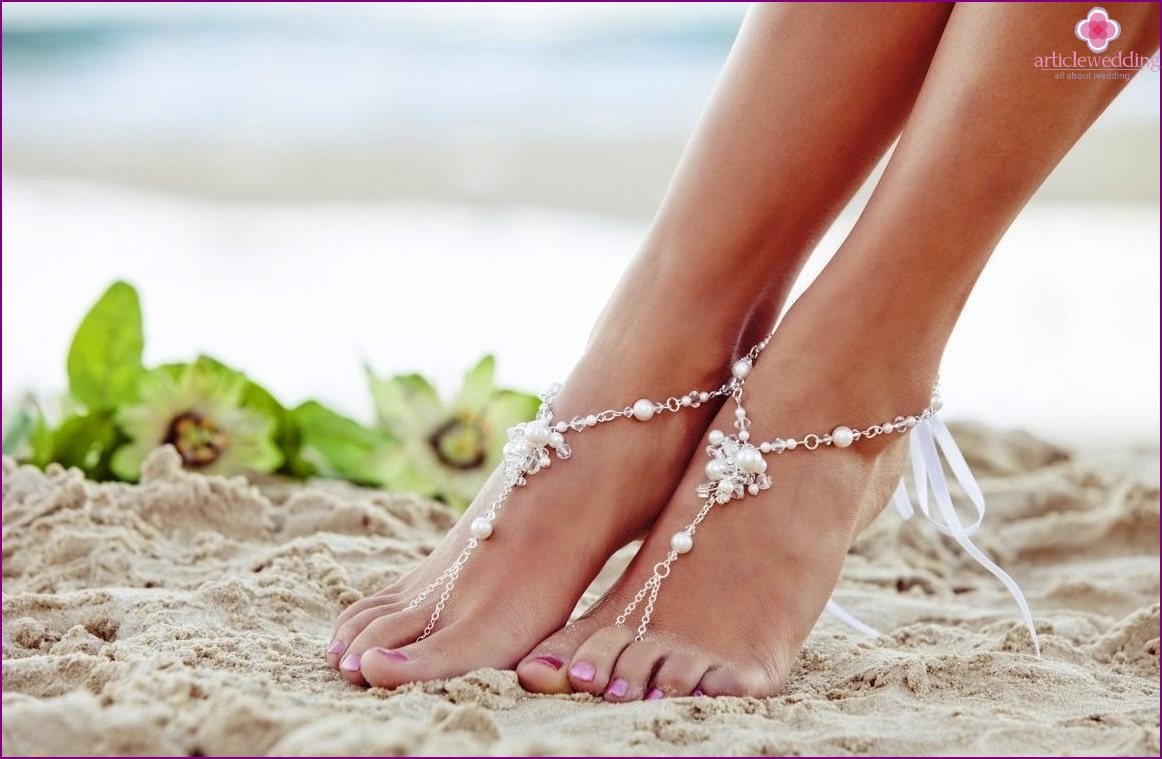 A beach wedding is a fairy tale that can easily be turned into reality. And the recommendations given on our wedding portal www.articlewedding.com will help you become the most compelling bride on the seashore.