Contents
---
---
A wedding is an important moment in the life of any married couple, whose memory I would like to preserve for life. For this reason, it is extremely important to carefully approach the issue of choosing a professional wedding photographer. A wide selection of specialists often complicates decision making. How to choose a wedding photographer? There are several simple recommendations that will allow you to find a responsible professional who can capture such a beautiful and significant moment in your life as a wedding.
Where to look for a wedding photographer?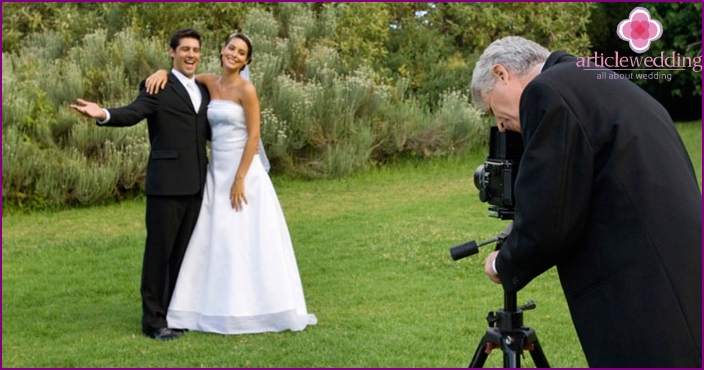 The process of preparing for the wedding, along with the choice of a restaurant and holiday dresses, usually includes the search for a good wedding photographer. Today, the endless possibilities of the Internet greatly simplify this procedure. Enter in the search bar «wedding photographer», and you will see countless interesting offers from private masters of photographic art, as well as from photo studios.
How to choose a wedding photographer? The variety of offers on the Internet, on the one hand, makes it possible to choose a suitable specialist, and on the other hand, significantly complicates the task. To study the portfolio of each master offering their services through the network, it will take a huge amount of time, which most young people do not have.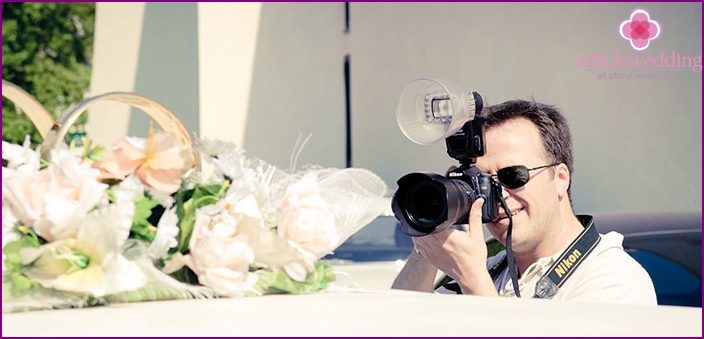 As practice shows, the most reliable and most truthful advertisement for any wedding photographer is the so-called «word of mouth». Ask your friends and relatives if they know good wedding photographers. Choosing among the recommended professionals will be much easier. In addition, if a specialist whom you trust advises a specialist, then the risk of choosing an irresponsible employee is already significantly minimized..
You should be wary of wedding photographers, whose ads appear in the first positions in search engines. Too intrusive offer of their services in some cases suggests that this photographer «word of mouth» It works poorly, and it takes the main stream of orders from the Internet. Perhaps the master does not work well or just recently. Carefully study the reviews, opinions and recommendations of customers who are already lucky enough to choose a photographer for the wedding.
What an experienced professional should know and be able to?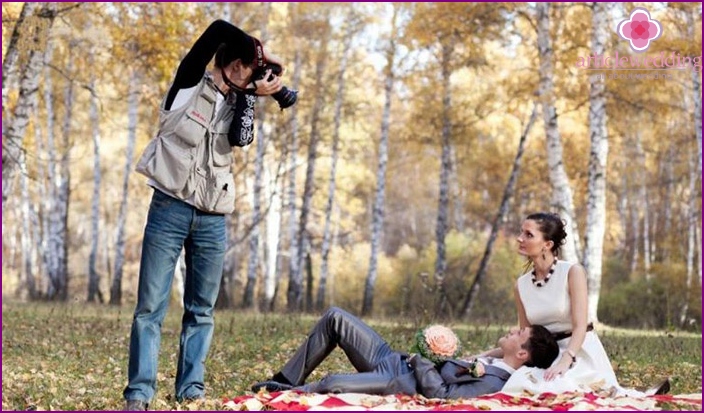 Portfolio - the main indicator of professionalism, on the basis of which you should choose a photographer for the wedding. In the search process, you should carefully study the work of different masters, compare them with each other. Almost every professional today has a full-fledged website, at least a page on social networks with photos and examples of his work, a virtual gallery of shootings from different weddings.
How to choose a wedding photographer? First of all, his work should be of high quality, you should like it, evoke genuine emotions. It should be understood that each specialist independently chooses the pictures that he considers successful for his portfolio. In other words, there is a real possibility that after the wedding you will receive photographs slightly worse than those seen on the site..
When studying a portfolio, you should pay attention to the repetition of plots, poses, and backgrounds. In conditions of high competition, a modern professional should be as creative as possible, and also try to avoid «hackneyed» templates. Portfolio gives you the opportunity to evaluate which pictures the photographer prefers to take at the wedding - reportage or staging. It is better to avoid specialists who take a one-sided position and take only a certain type of photograph.
Key selection criteria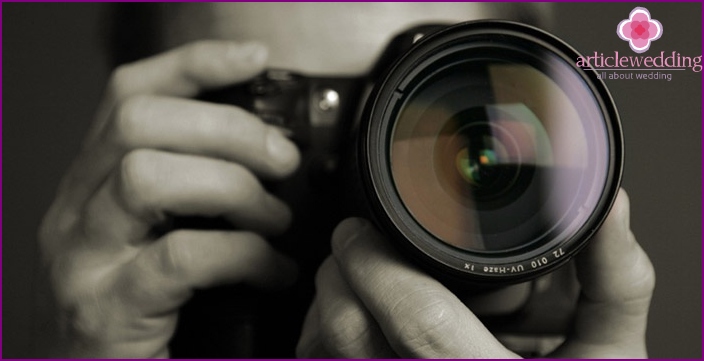 If you liked certain works, contact their author, set a date and time for a meeting to discuss details. The photographer should be appreciated not only as a professional, but also as a person. Pay attention to the appearance of a specialist, the manner of his communication, intellectual and cultural level. This person will be entrusted with capturing the most important event in your life. It should be pleasant and comfortable to communicate with him..
When meeting, you should ask the photographer to show you more of his work. As noted above, any specialist in this field chooses the best pictures for the portfolio. Having studied the extended version of the portfolio, you can get a more complete picture of the vision of the author of the photos. The pictures should not have too many photoshop, eye-catching computer effects. Photo processing should only improve the quality of images, but in no way become the main way to convey ideas.
When you choose a photographer, pay attention to the plot of his work. The Internet is replete with comic wedding pictures, which tens of thousands of users laugh at. It is unlikely that you will want to join the ranks of those unhappy couples who have become victims too «creative» photographers. Production shots in which the bride on the palms of the groom or the future husband under the heel of his beloved wife look ridiculous and frankly funny.
Cost is another important criterion to consider when choosing a wedding photographer. In conditions of high competition, a constantly changing market can not be called a universal price. In many ways, the cost depends on your city, as well as the type of wedding. Chat with several experts whose work you like at once, then compare the price tags. Regardless of the budget, it's obvious that a cheap photographer is a risky option.
The contract is another important point that should be considered when choosing a photographer. It is good if the contract is concluded not only verbally, but also in writing. In this case, he will become the guarantor of the photographer's fulfillment of his obligations, and will also give you peace of mind and confidence that the money has not been wasted. However, it is recognized that this paragraph is not mandatory. Many professionals work informally, which in no way implores the quality and beauty of their shots..
Which photographers are best abandoned?
Being late for an appointment is the first sign of an increased likelihood that a specialist is irresponsible. If a person looks untidy, think about the fact that he will directly participate in the solemn event, which can ruin his appearance. It should be an alarm for you if the master refuses to show an album with his photos from other photo shoots when meeting. Arrogant personalities with a rude manner of communication - clearly not an option.
As noted above, you should not choose a master who has portfolio photos in his portfolio «bride on the palm». At the same time, pay close attention to the quality of image processing. The bluish tint of the bride's face against the background of red foliage at first is quite likely to impress, but after the third viewing it will begin to openly annoy. Nowadays, all kinds of hearts, angels, inscriptions and rings look not just corny, but even gone.
You should not choose a master who promises to give pictures the very next day after a solemn event or even after a week. To process photos in a quality manner, a long period of time is required. The mandatory minimum includes correction of brightness, color, contrast. It's better to be patient a little bit, but as a result get really high-quality pictures.
Video - tips on choosing the right photographer for your wedding
In the video below, a professional wedding photographer will tell you in detail about how to choose a good specialist and not fall for the charlatan's bait. The master will share some simple recommendations, the use of which in practice will allow you to choose a true professional in your field, to distinguish an experienced photographer from a presumptuous beginner.