Contents
---
---
Before you design a wedding, you should think about what style of wedding you like. Maybe you like everything natural and natural? Then a forest-style wedding will be the best solution for you. Such a wedding will become a real forest fairy tale, and you can feel like its heroes. A wedding in the forest is something new, unknown. The website www.articlewedding.com will tell you how to prepare for such an unusual wedding so that it will be a great success..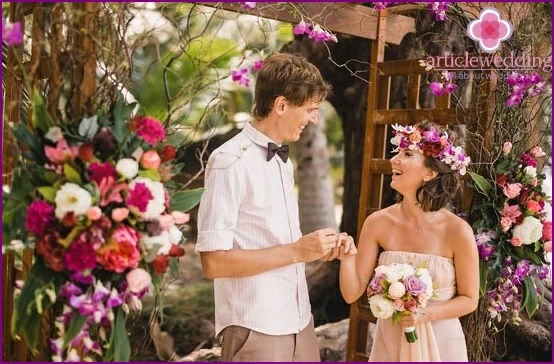 Wedding in the Forest - Pros and Cons
If you have already firmly decided that your wedding will be held in the forest, you need to take into account several details and once again weigh the pros and cons. First of all, you need to choose the right place, not far from the road, so that guests can easily get to the appointed place. If you climb into the wilderness, it is unlikely that anyone will be satisfied with your triumph. Pick a place in a wide meadow surrounded by forest. It is best to choose windless places, as well as places where the ability to meet mosquitoes and other insects is minimized..
Perhaps the only significant minus weddings in nature - this is something that not all guests also appreciate nature and fresh air. However, remember that a forest wedding is, first of all, your holiday, and it is you who decides how to celebrate it..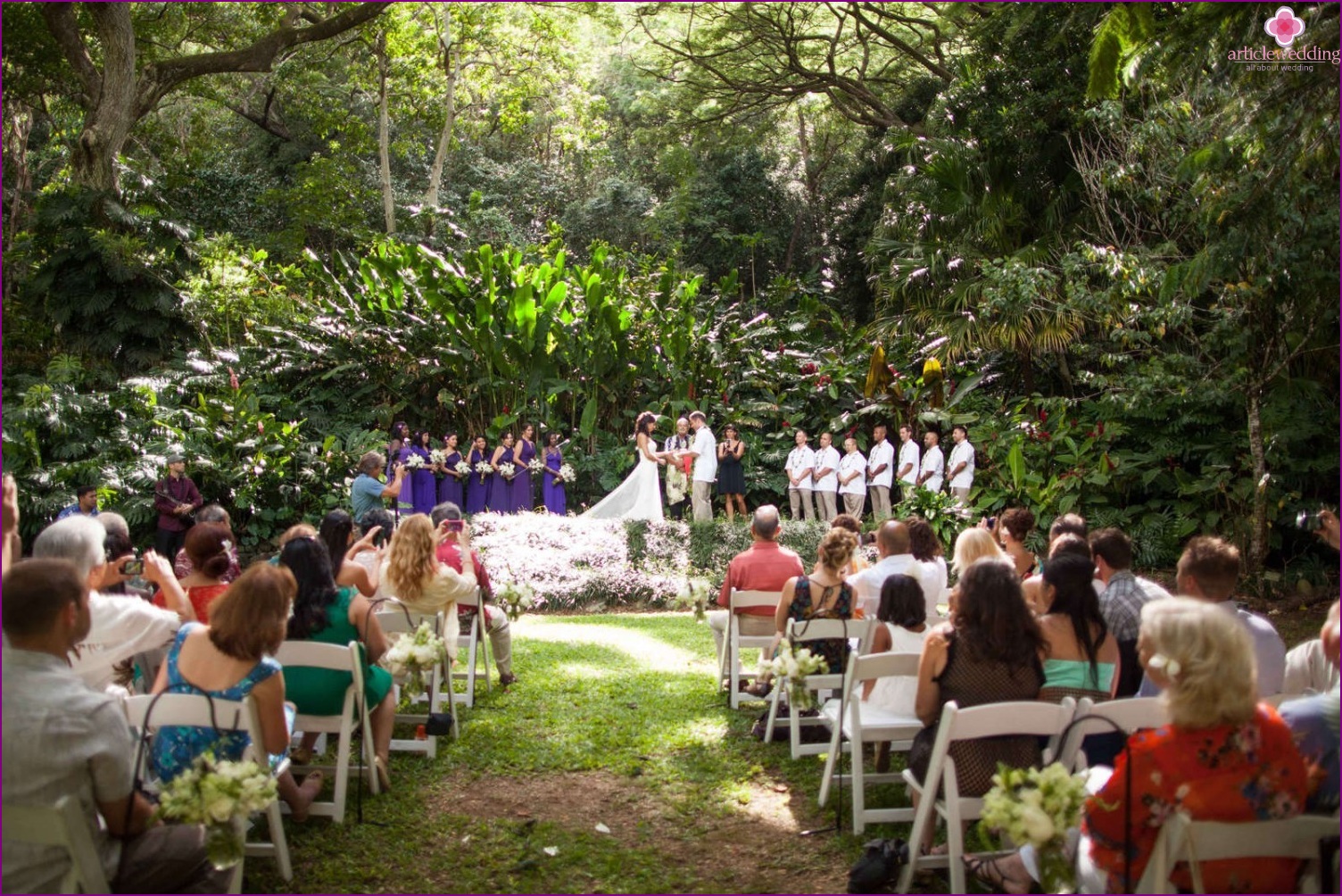 Forest - a storehouse of ideas for wedding decor
In the forest you can find a large number of natural accessories that can decorate your holiday. First of all, it is an abundance of flowers. You can pick up a bouquet for the bride, as well as bouquets of flowers to decorate the banquet table. From the branches you can build a kind of nest for wedding rings. Hemp can serve as chairs for your photo shoot. The main thing is to look for something new and original, and the forest is always ready to share its gifts. Also on hot summer days in the forest you can find wild strawberries or blueberries and enjoy these wonderful berries. Also in case of rain you can easily hide under the crowns of trees.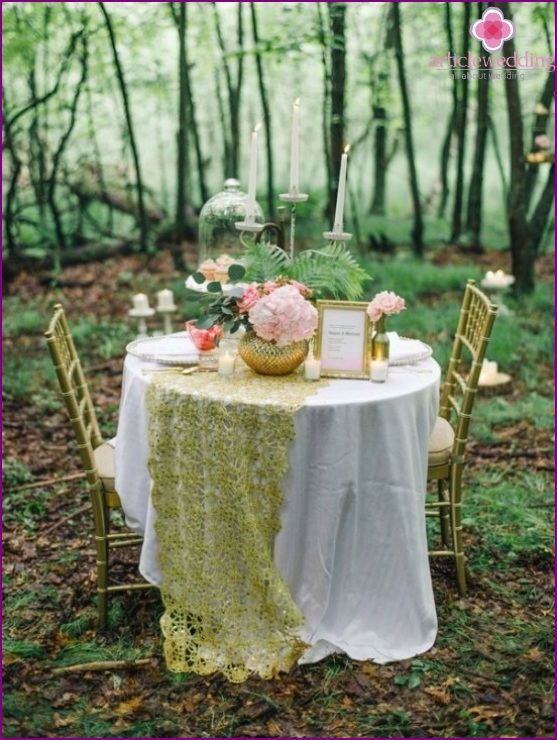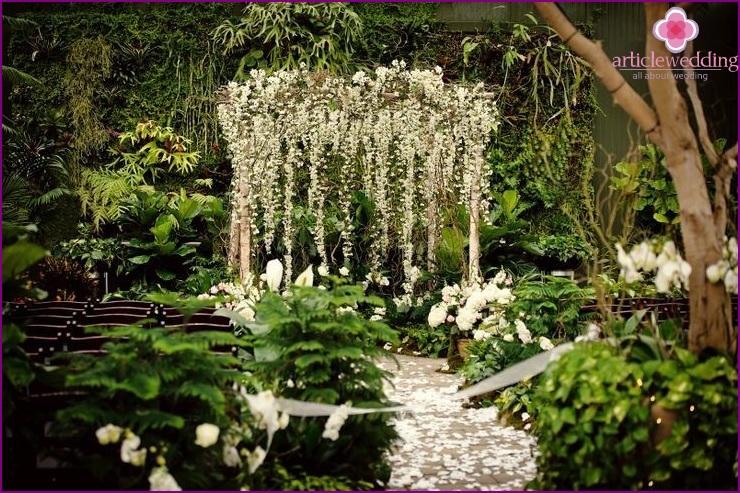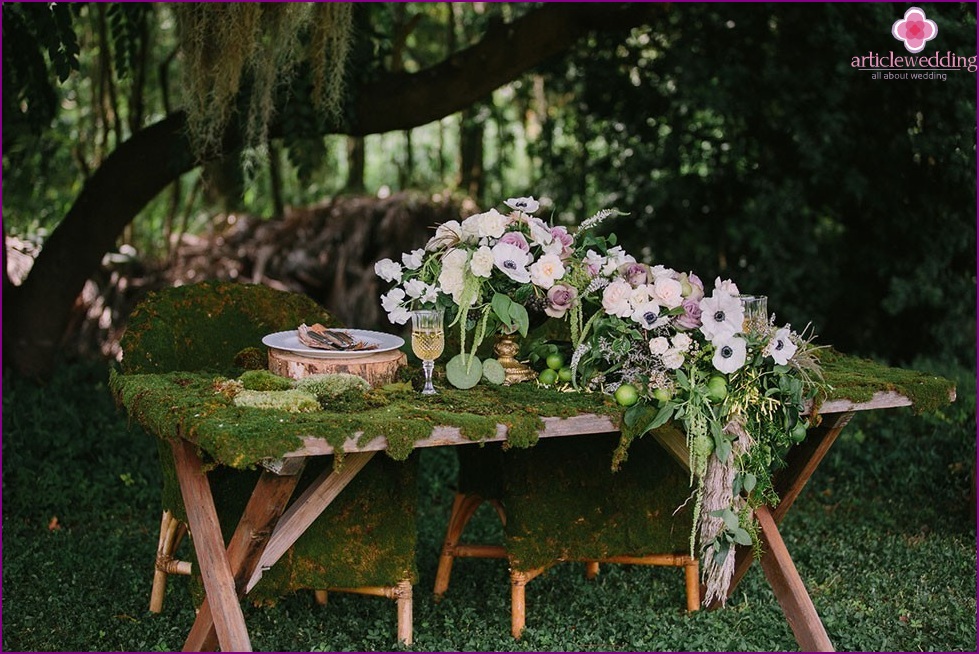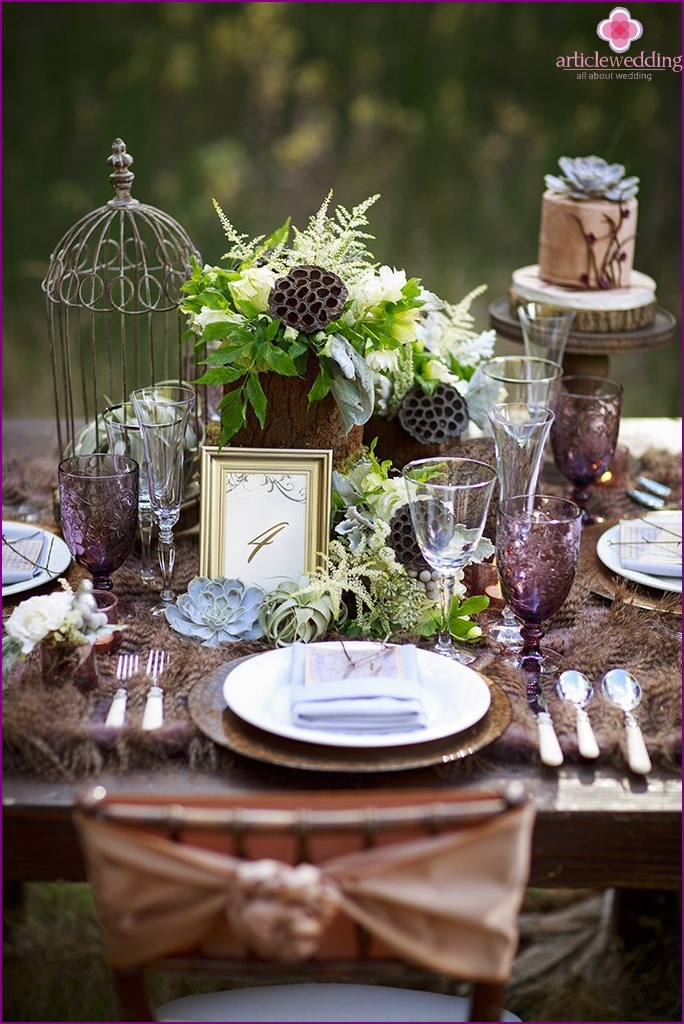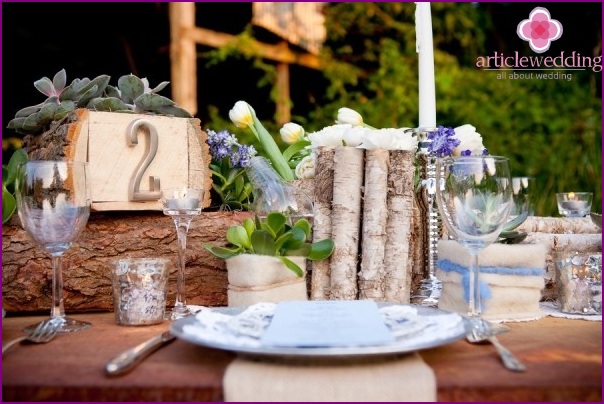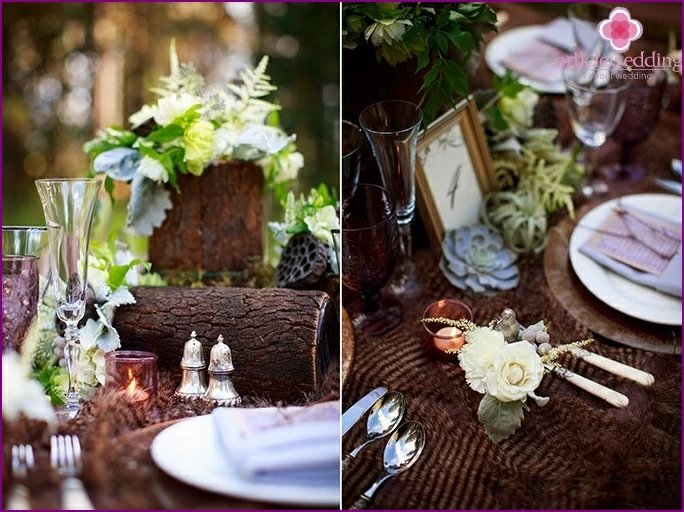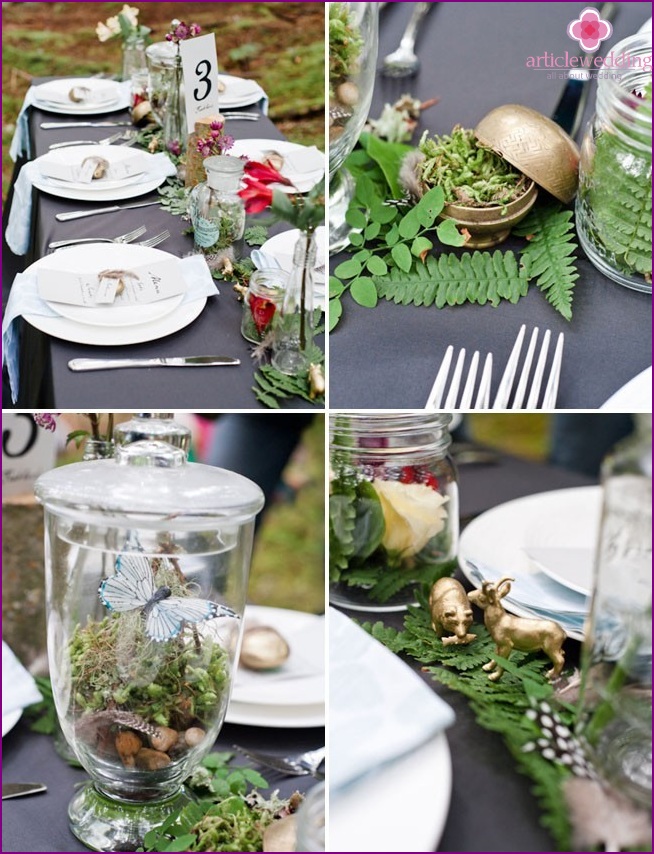 Bride and Groom Style
A wedding in the forest is an opportunity to express your imagination when creating a wedding image of the bride. You can feel like a real forest fairy. You can sew to order a magnificent fabulous dress with bright embroidery and an abundance of stones. You will look like a real princess! Your fiancé can pick up a suit of a goblin or a forester. Don't be afraid to seem slightly funny. Fancy costumes will only add zest to your holiday.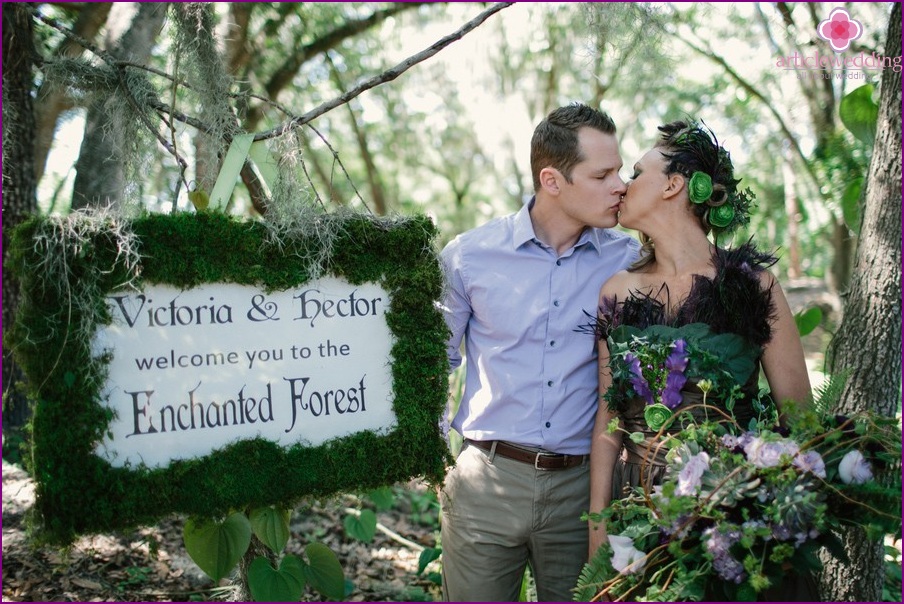 However, if you are adherents of more classic outfits, you can choose a tight-fitting long dress for the bride, and pants and a matching shirt for the groom.
A wreath of flowers that can decorate charmingly looks hairstyle bride. Curls and loose hair decorated with a wreath look beautiful. Arm yourself with a bright bunch of flowers that will add an image of tenderness.
On the portal at www.articlewedding.com you will find dozens of ideas for creating beautiful wedding looks.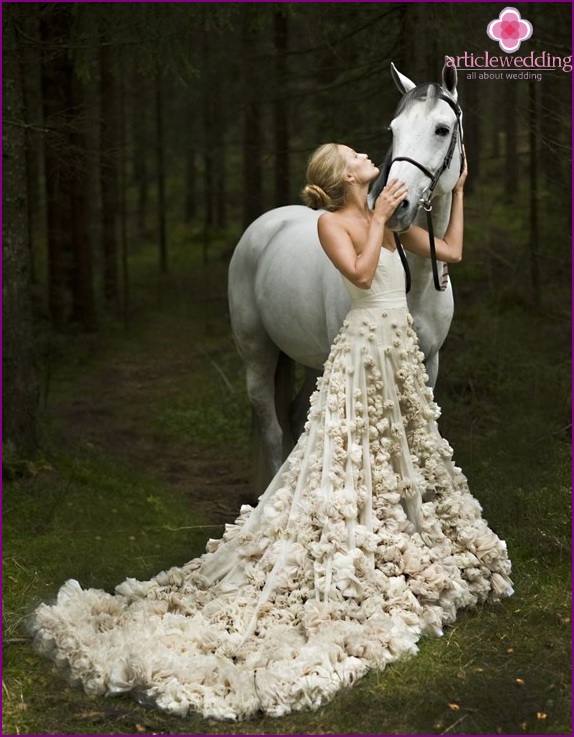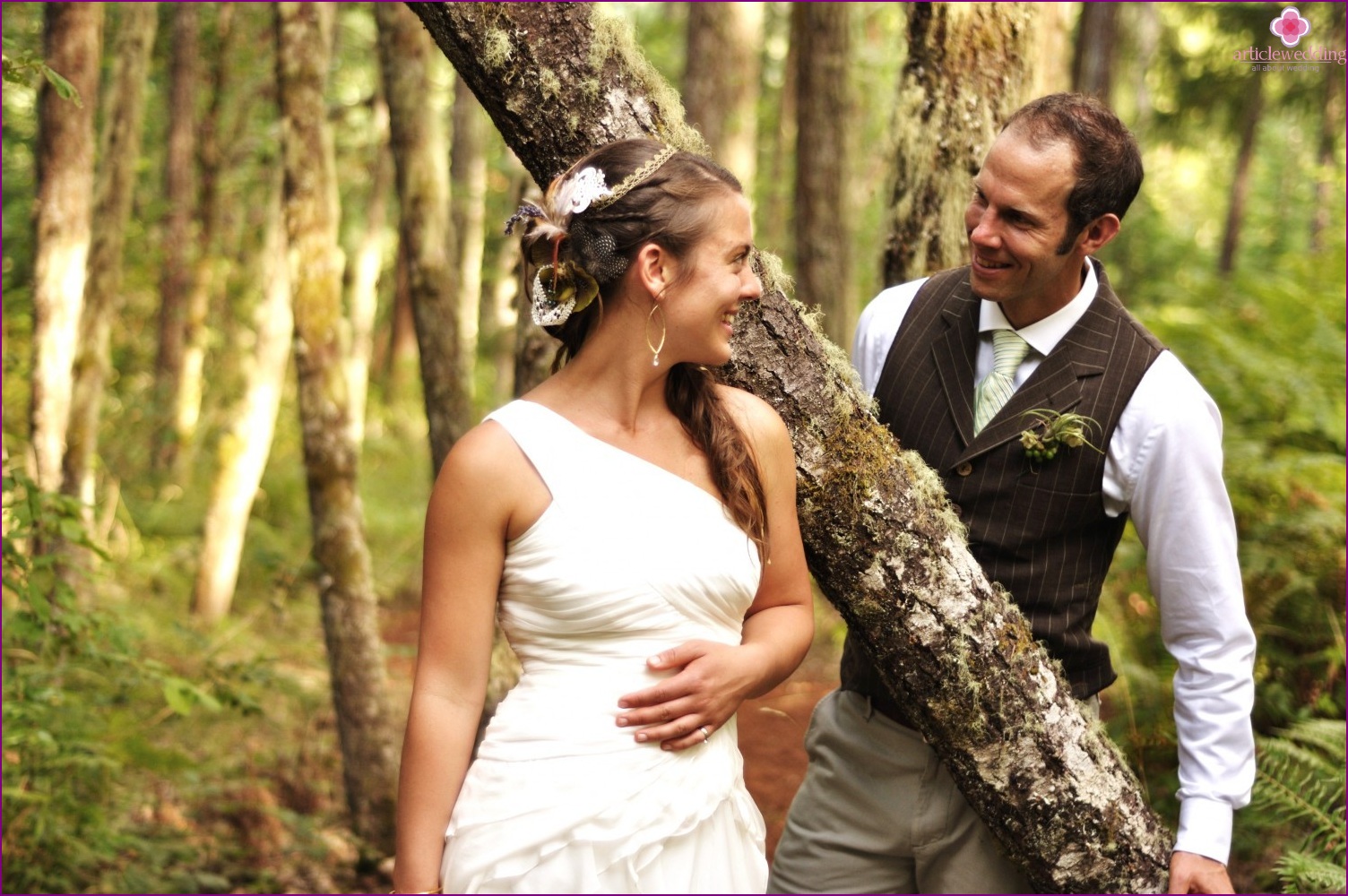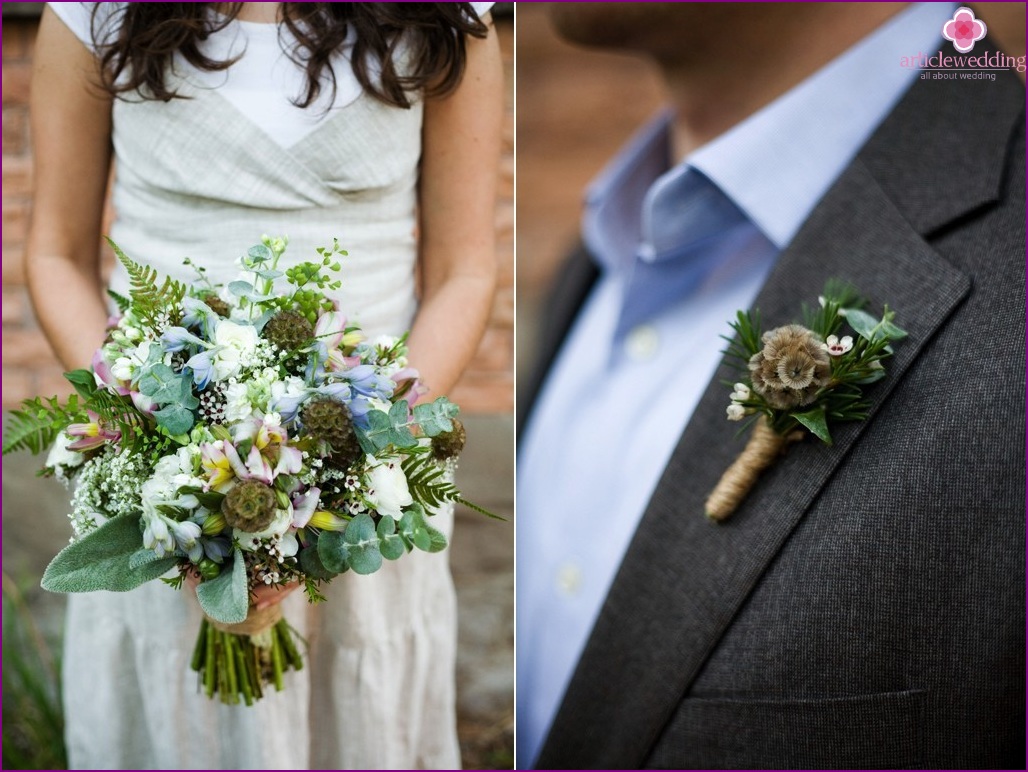 Photography Ideas
A wedding in the forest is an interesting idea in itself. You can not make much effort and get great photos. Beautiful fabulous trees with thick centuries-old trunks, delicate birch groves and thickets of conifers - all this makes the photos bright and colorful.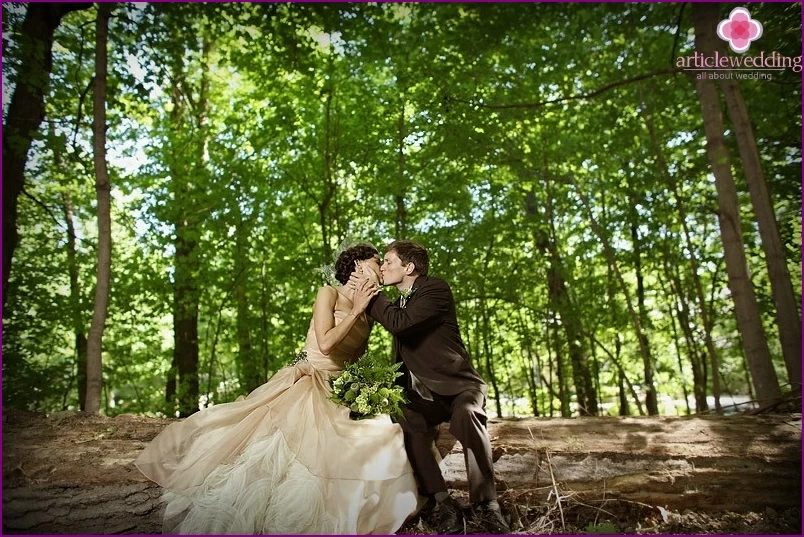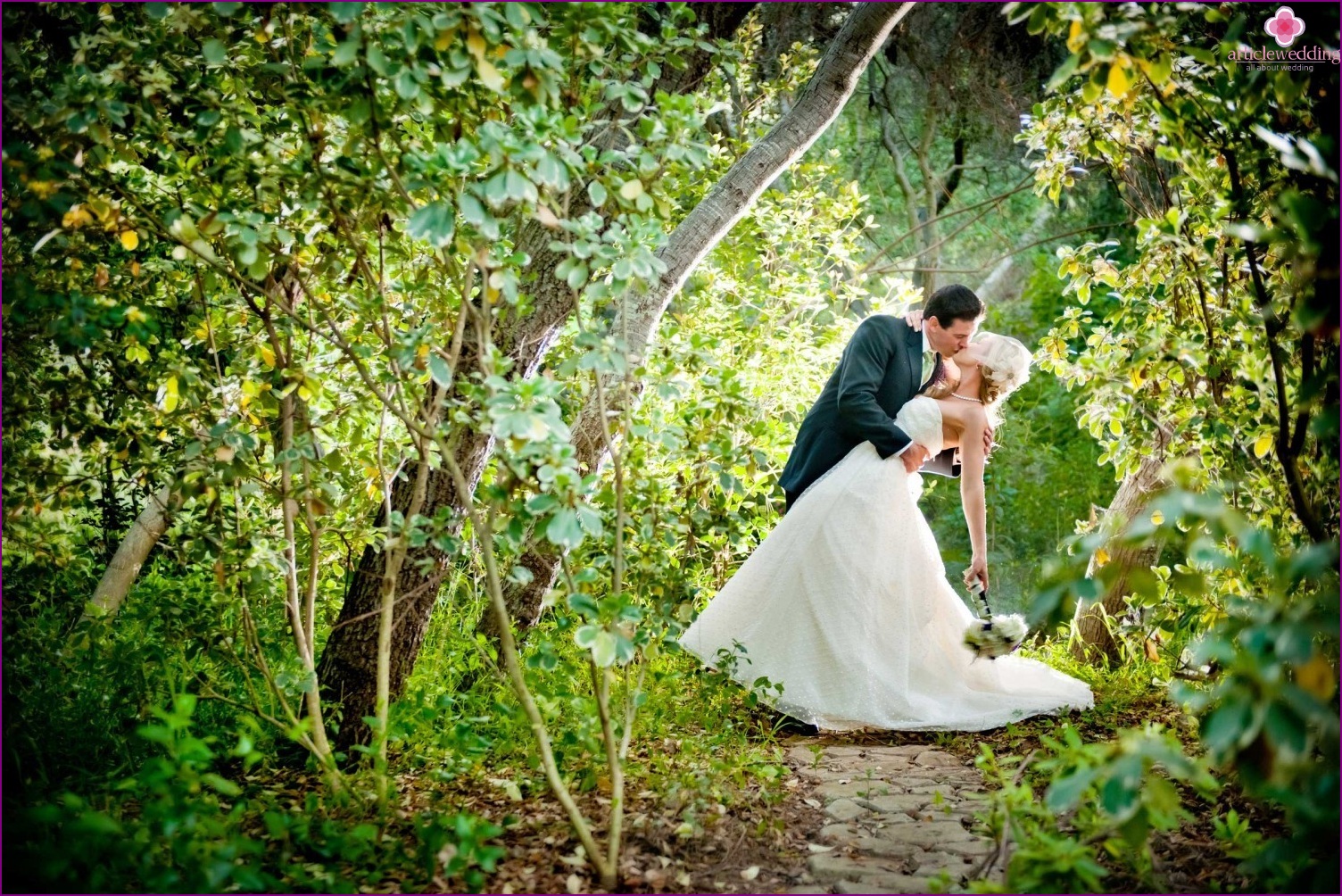 A forest-style wedding will be your dive into the mysterious world of wildlife. You do not even have to order music, because you will sing forest birds. Smile on a sunny day and give joy to your beloved soulmate!