Contents
---
---
A stylish wedding involves the use of a competent combination of flowers and decor elements. If you want your wedding to be unusual and vibrant, why don't you try to create a lemon mood with the lemon style? Yellow color is perfect for cheerful newlyweds who like unexpected turns and unforgettable impressions..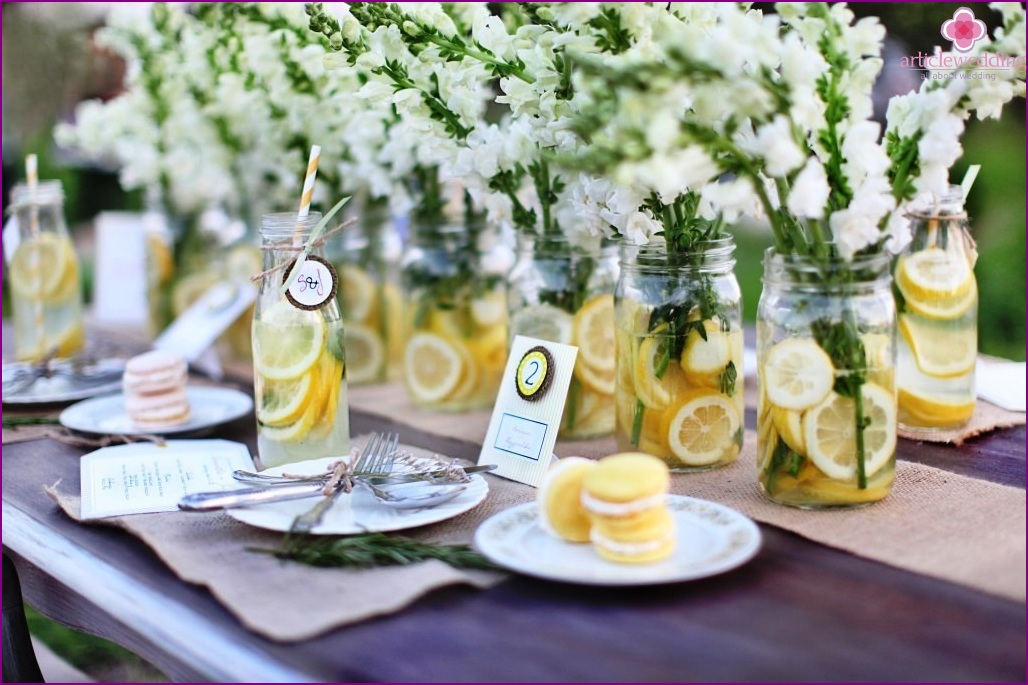 Images of the newlyweds in a lemon style
Lemon mood involves the use of all shades of yellow. Yellow color can be used even when choosing a dress. Such tones look very refreshing and beautiful. Yellow looks good on tanned skin, however, fair-skinned girls can choose a gentle shade for themselves. Designers have created many charming patterns. wedding dresses, which will simply defeat your man! These are mini dresses and long curvy models. A yellow dress embroidered with stones or beads looks beautiful.
The hairstyle is best done high by decorating it with a charming rim or jewelry with stones. Choose sandals or shoes for the dress to create a delicate look. Choose a handbag to match.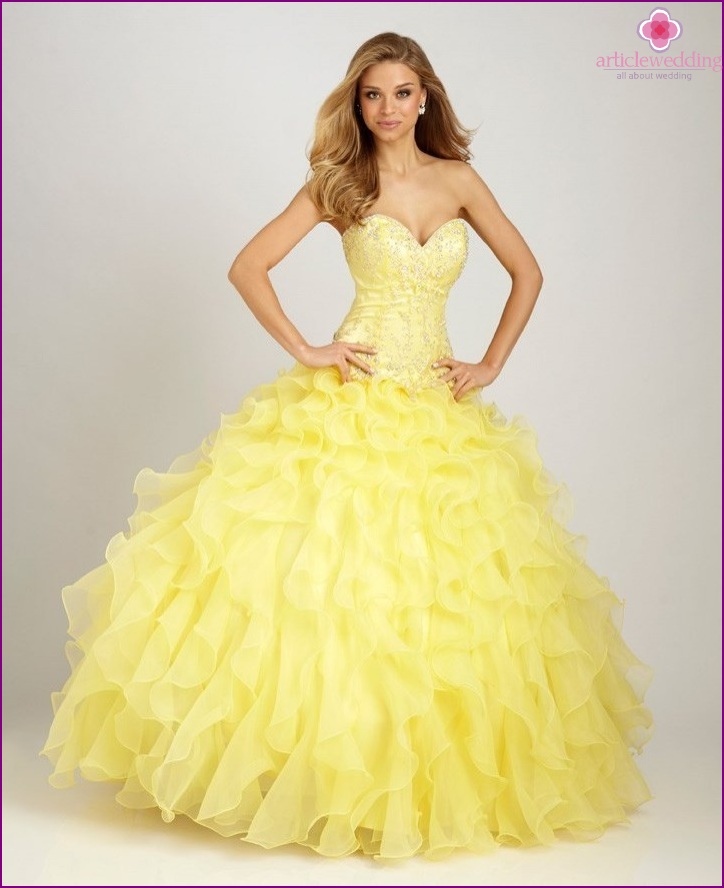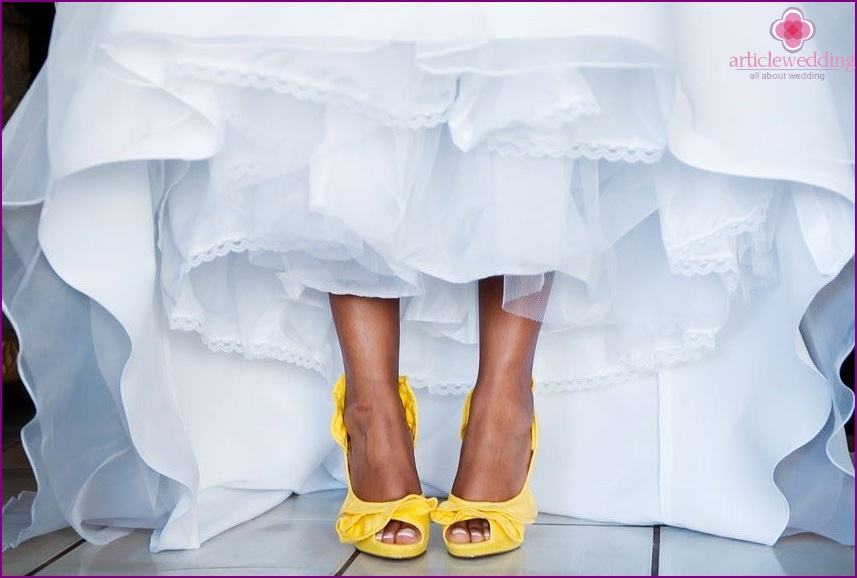 Bridal bouquet The bride can also be made using lemon. The main thing is to make sure that the lemons are firmly fixed in the bouquet.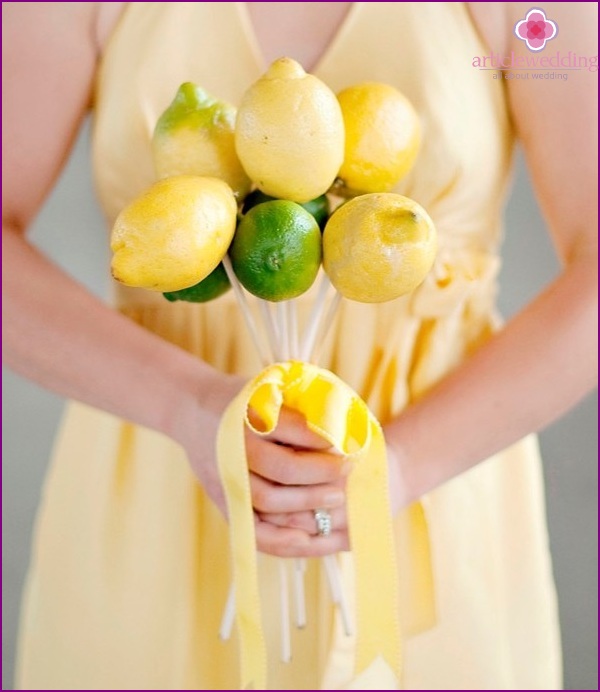 For the groom, the image should also be selected using yellow shades. It can be a yellow shirt or tie. A jacket and trousers are best left in classic tones: black, gray or white. The main thing that outfit of the groom and the bride's dress harmonized with each other and matched the shade.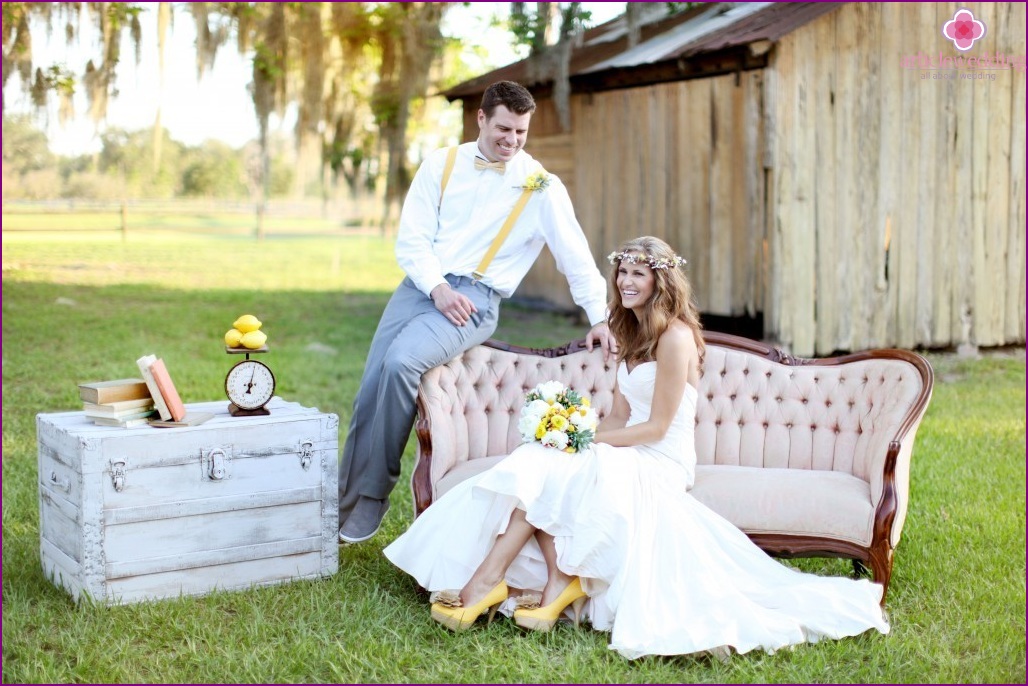 You can find great ideas for creating a wedding look on the wedding website www.articlewedding.com.
Lemon decor and accessories
Lemons themselves are sour fruits, however this does not mean that your mood will be just as sour. Decorating a room with lemons will look just great, as the fruits have a bright yellow color that reminds us of summer and sunny days. In order to decorate your holiday table, create the focal element of the table using lemons. It can be a bright transparent vase that you can fill with original «flowers». Arm yourself with a solid wire that you can cut into small pieces that will become future stems. Paste a lemon on the tip of the wire, which will become a flower bud. Collect such a lemon bouquet and place it in a vase. You can also place dried tree branches and fresh flowers in a vase, which will make up the original composition.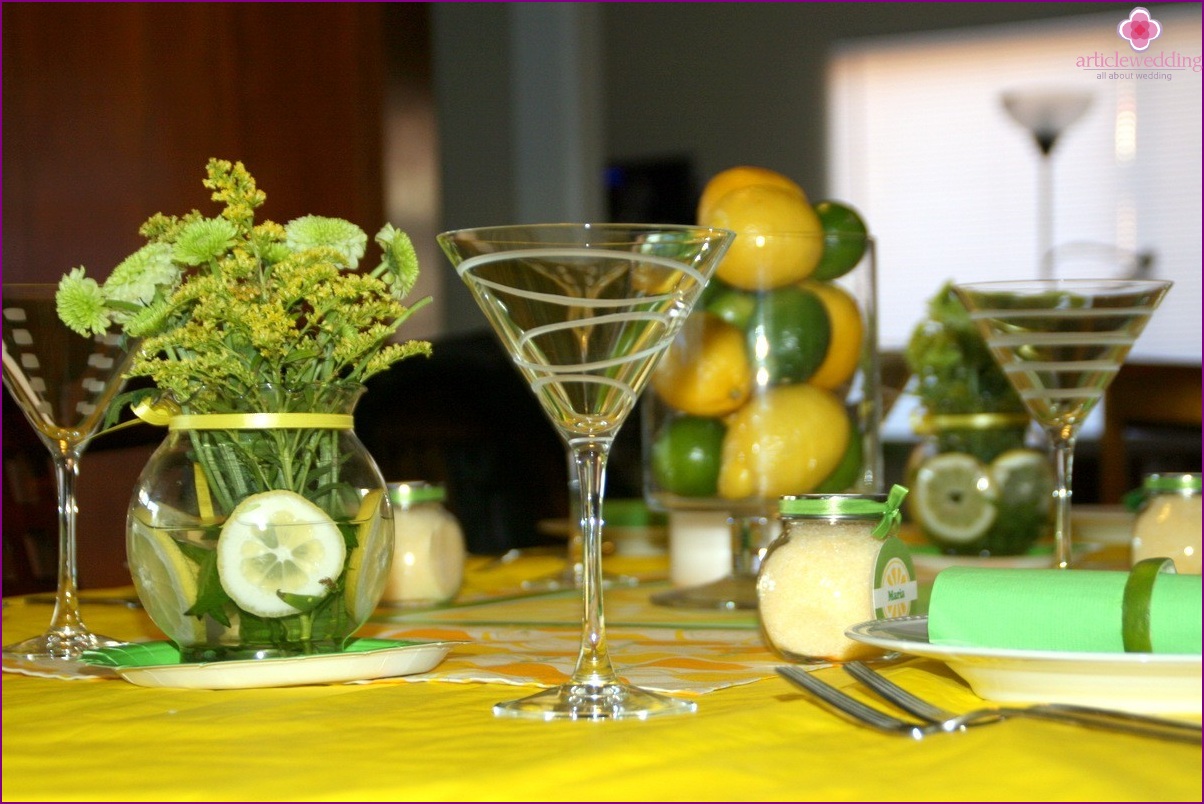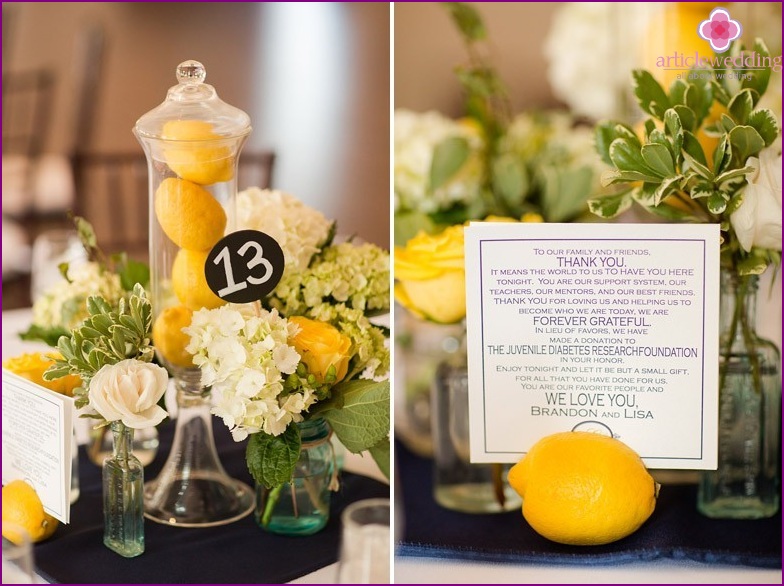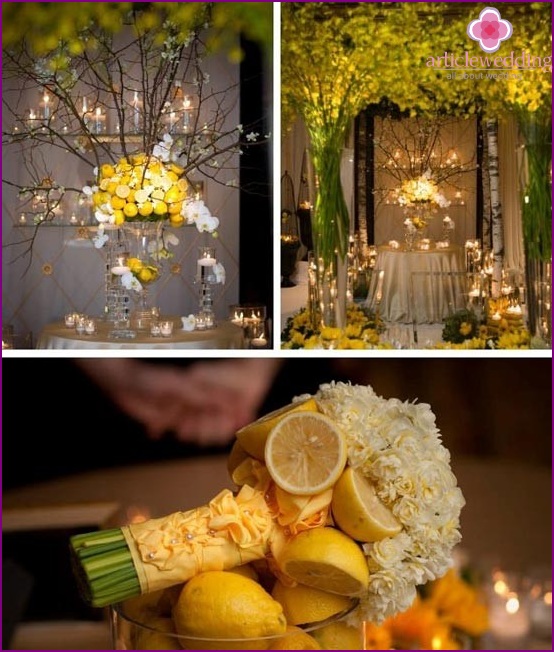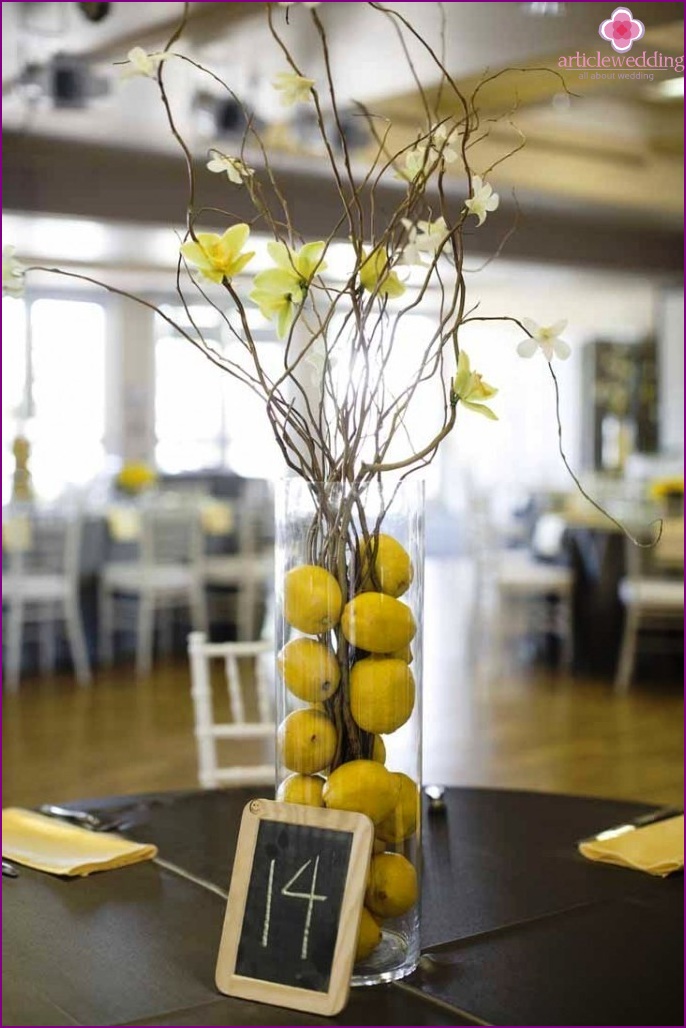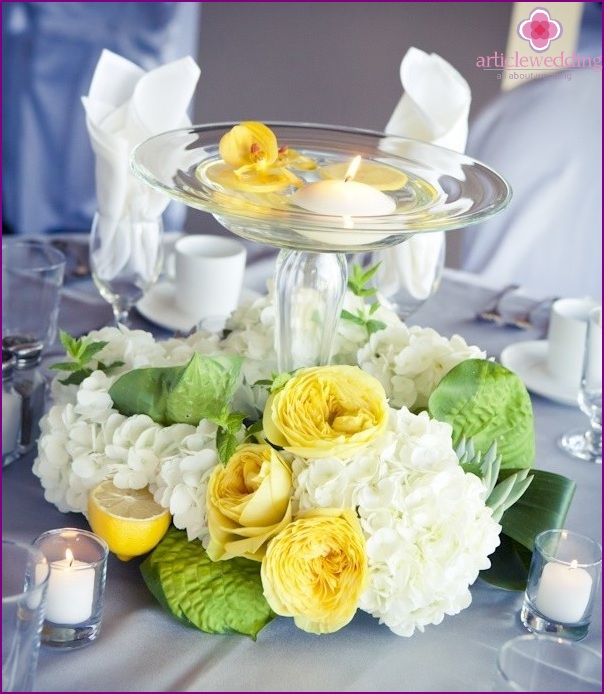 In lemons, you can insert plates with the names of guests. Invitations can be made in lemon style by creating a fruit print. You can find many tips for decorating the room and decorating the table here - www.articlewedding.com.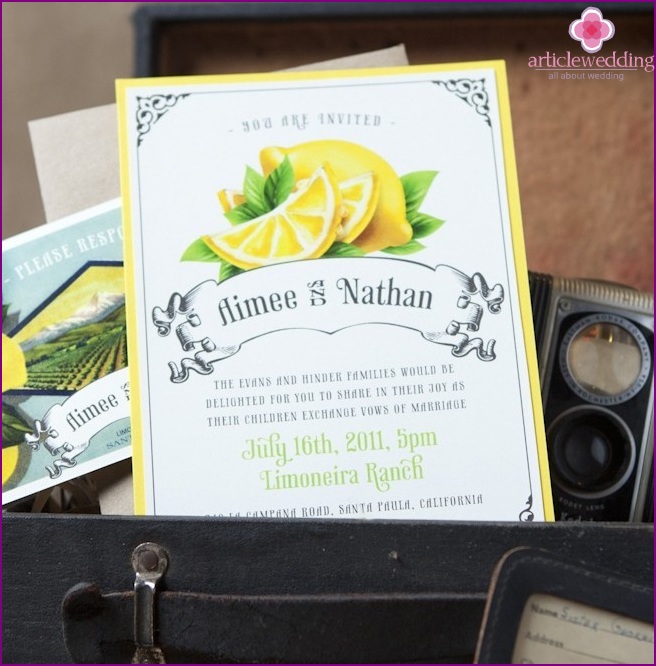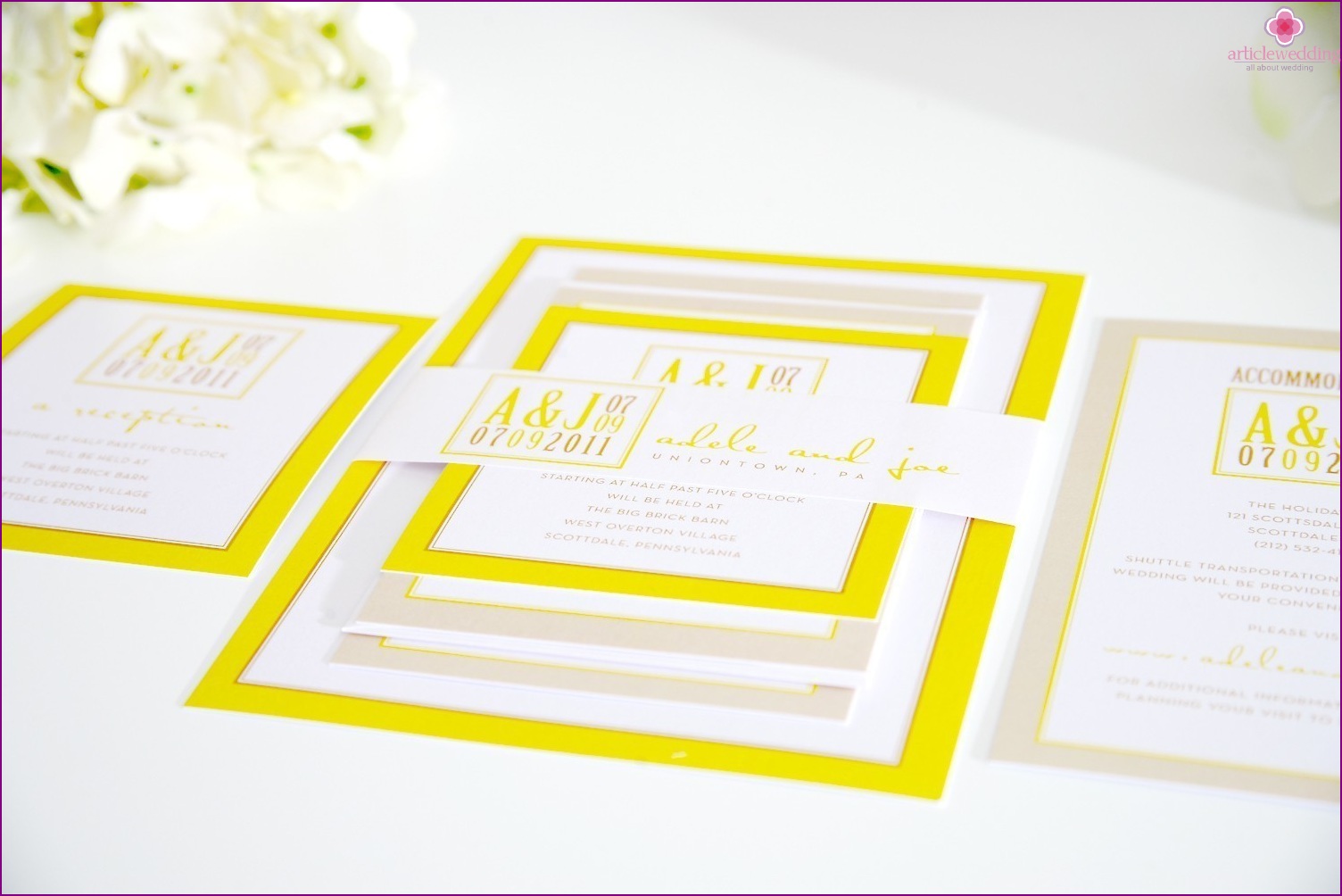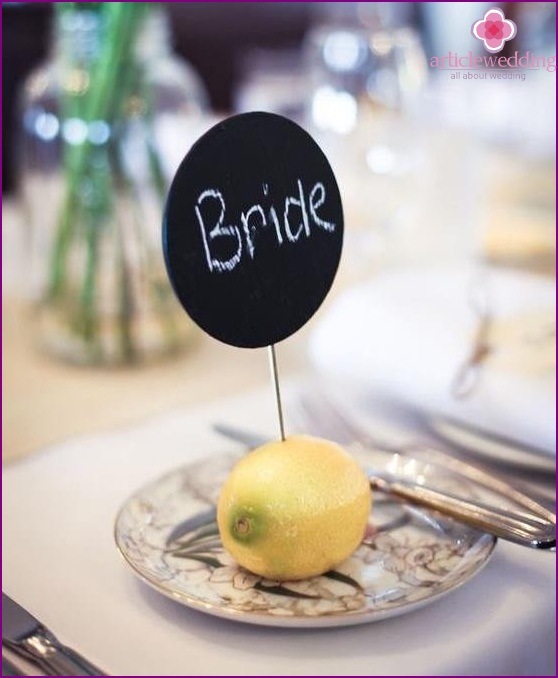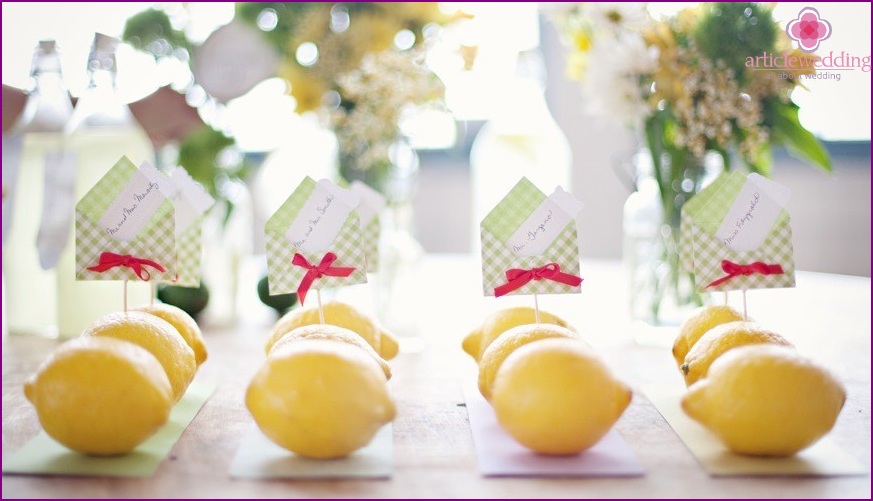 Lemons can also be used instead of pillows for rings, and they can also be given to guests as bonbonnieres.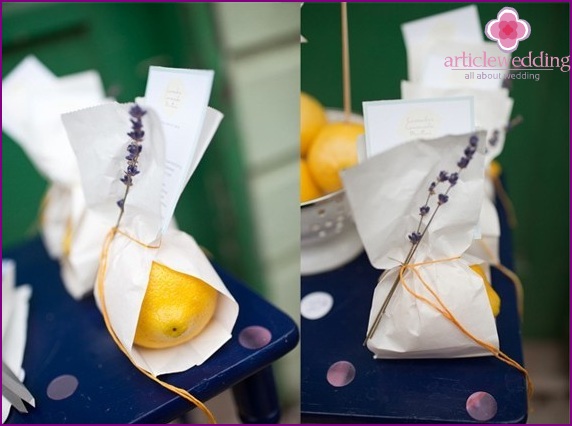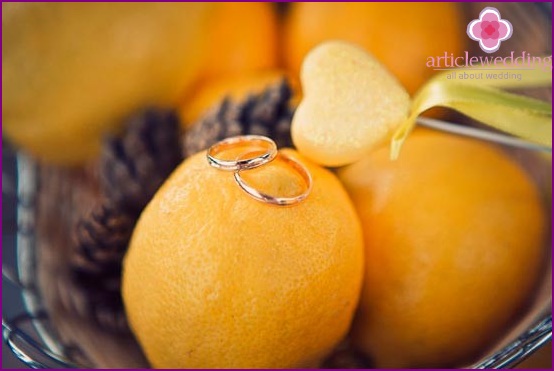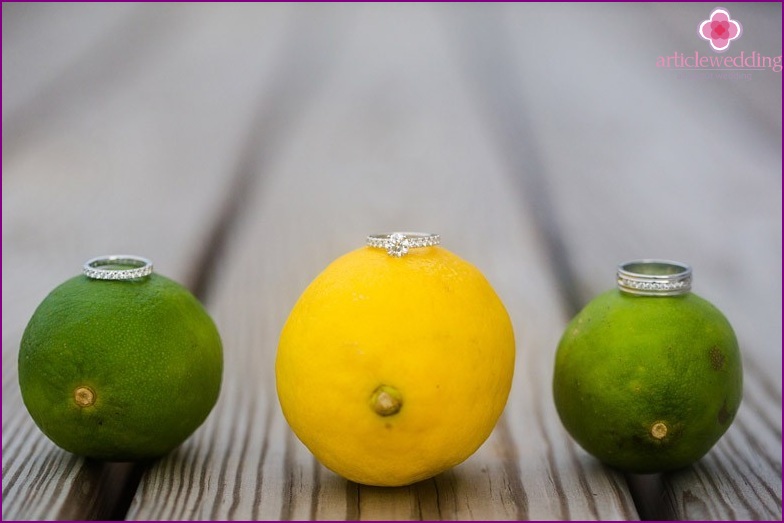 Do not forget about the wedding cake, which can be decorated with lemon mugs or whole lemons. Also, be sure to invite your guests to quench their thirst in the lemonade bar..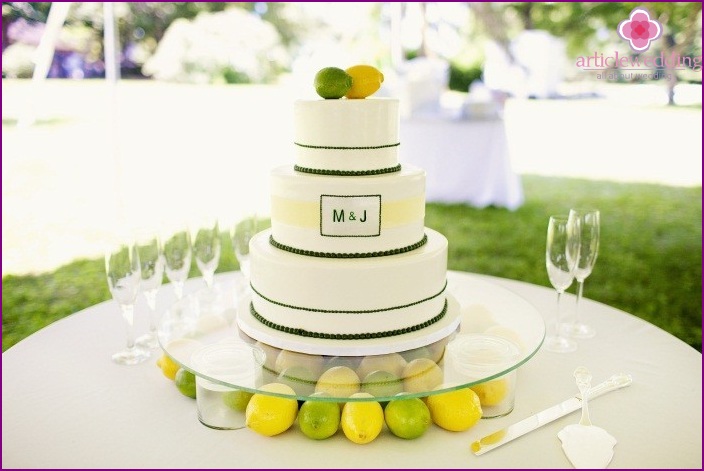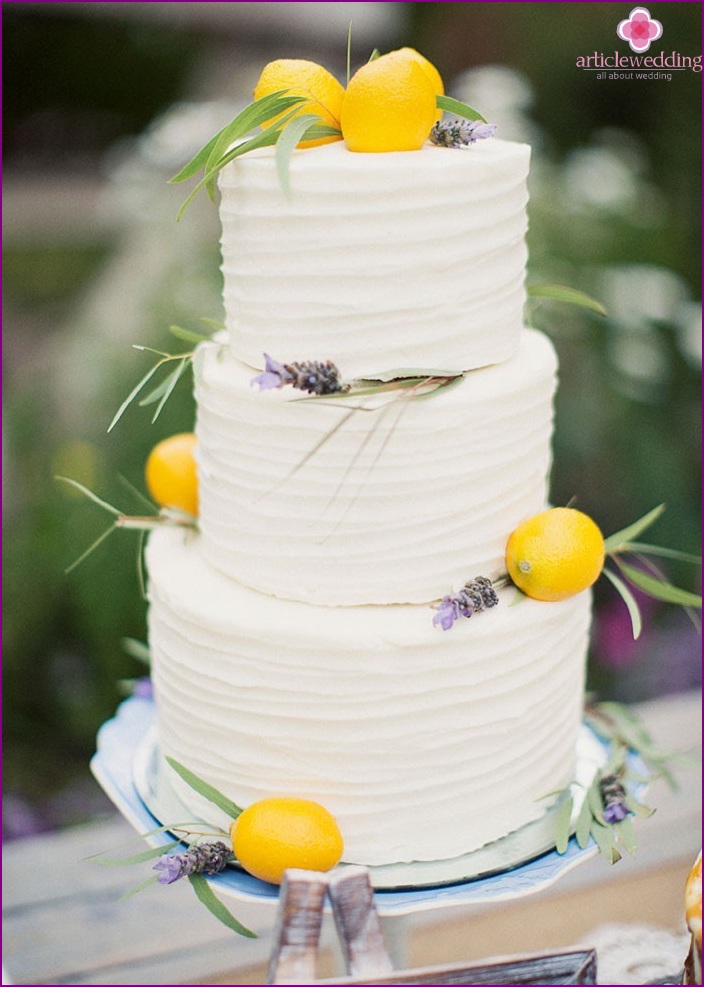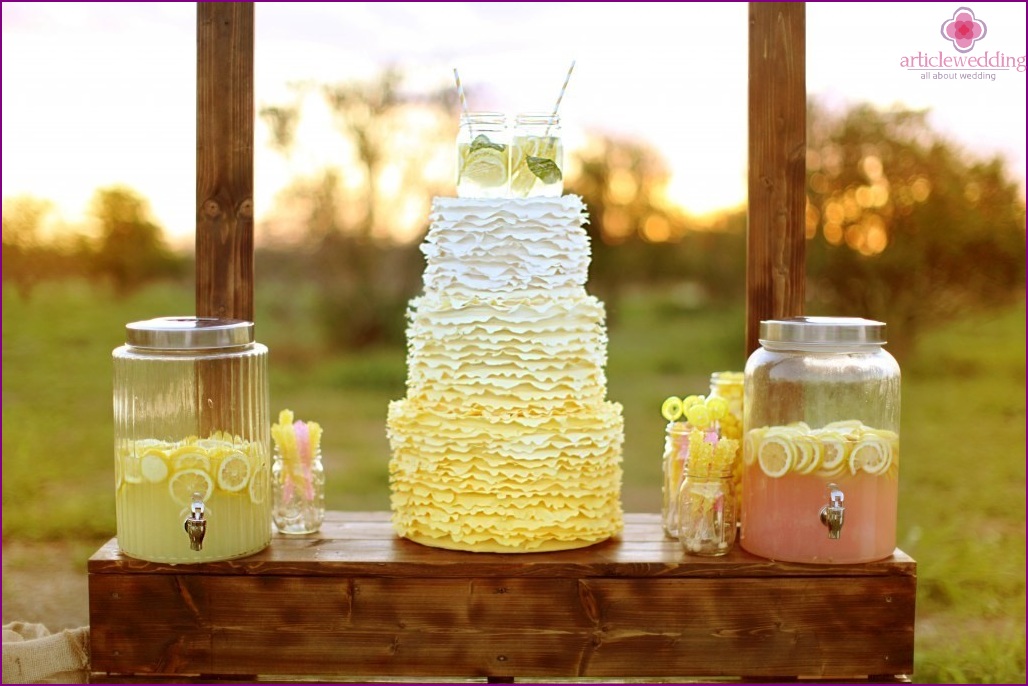 Bright lemon photo shoot
In order for your wedding photos to become real masterpieces of photography, take care of the beautiful landscape and decor. You can get out into the nature, where you can settle in the clearing. Lemons can be laid out on the grass as if they were falling from trees. Such a fabulous photo shoot will give you a sea of ​​good mood. You can also stage a romantic tea party with lemon at a table in the forest or in a clearing. One way or another, it's important to charge the atmosphere with bright juicy colors and smiles.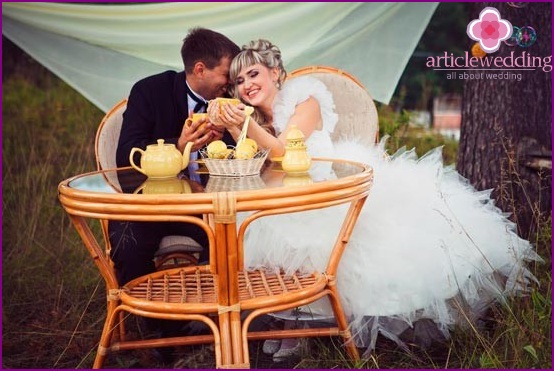 A lemon-style wedding is a juicy celebration of color and taste. If you are a peppy and energetic couple, it's time to realize your bright ideas in a wedding decoration. Lemon wedding will be an original solution and will leave only the best impressions!