Contents
---
---
A diamond wedding is an important date, because it is celebrated after 60 years from the date of marriage. This is a record period of married life, especially by modern standards. A diamond symbolizes strength: this gem is subjected to numerous treatments before becoming beautiful. Draw a parallel between the diamond and the 60th anniversary, they are almost identical, because in both cases efforts were made to obtain the final result. How to celebrate this wedding?
Ancient traditions and customs for 60 years of wedding
According to legend, 60 years of wedding have always been celebrated magnificently, richly. All familiar couples were invited to the anniversary. It is interesting that celebrating a diamond anniversary, as well as wondering about a diamond wedding, how many years Europeans started together recently. Therefore, the traditions associated with this anniversary are relatively few. But still, there is an ancient rite that should be performed by a couple celebrating a wedding anniversary of 60 years.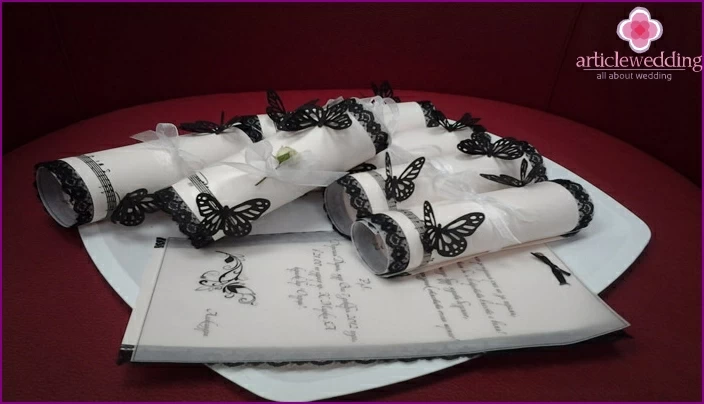 On the eve of the holiday, in Russia, the couple wrote their so-called joint letter to their offspring, where the secret of family happiness and harmony was stated. The couple mentioned how they managed to maintain love, respect, devotion to each other for so many years of living together, because how much they had to endure together! This mandate was hidden in a beautiful box. In the future, the mandate could become a family heirloom transmitted from father to son or from mother to daughter.
Diamond Wedding: How to Celebrate an Anniversary?
A traditional diamond wedding is a real celebration, because the couple survived a lot of events, and now they can relax a bit and have fun. For all sixty years of marriage, they have repeatedly faced problems, as well as real grief, perhaps there have even been partings and heated reconciliations. This wedding anniversary is worthy of magnificent design, expensive gifts, close guests.
To celebrate your sixtieth wedding anniversary successfully, check out this good video example to help you organize your event with a bang:
Choosing a venue for the celebration
As a rule, a significant diamond wedding is held at home, in a close circle of the family, close people, because by age the couple is unlikely to want to celebrate the anniversary outside the house. But if the heroes of the occasion can be persuaded to celebrate the event in some cozy cafe or restaurant, it will be great.
After choosing a place, it is important to take care of the proper design of the room. It is advisable to place on the walls photos of diamonds in the company with photographs of spouses in different years of life, to decorate the hall with shiny decor items. The color scheme should be sustained in golden white tones..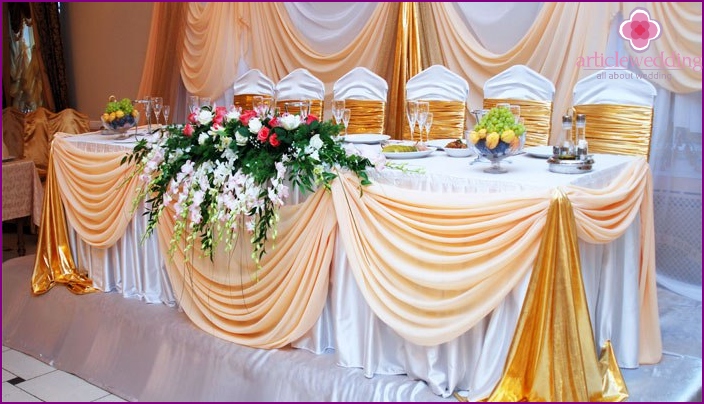 What to wear for a wedding?
Spouses are advised to wear loose, comfortable outfits for their wedding anniversary. So, the wife will face a dress of an interesting non-fitting style in white or black, decorated with embroidery or lace. And the husband should choose a neat light suit, combining it with a bright tie. People who are going to visit a couple should choose clothes decorated with shiny stones embroidered with gold threads.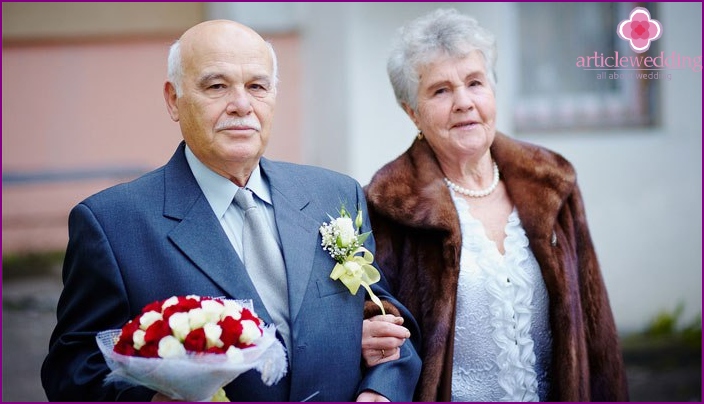 Who to invite?
For such a wedding, it is customary to call only the closest people of the couple: children, grandchildren, relatives, friends. If a familiar young married couple has a child, he should also be brought to this wedding, because children are a symbol of longevity. In a narrow circle of family, it will be easier for spouses to relax, to truly relax with their souls. Having created a pleasant family atmosphere of the celebration, guests will be able to hear many interesting stories, because over 60 years of joint living with spouses, a decent amount of interesting stories have accumulated.
What should be on the table?
Since the wedding is called a diamond, the table should be set accordingly. Original, unusual dishes of fish, meat, poultry, seasoned with a hearty side dish, are perfect for the event. Cold snacks sandwiches, canapes, rolls will be appreciated by guests. A traditional diamond wedding will not do without pies, other flour products, baked by the hostess with her own hands. A wife with such an experience in family life, by definition, should prepare delicious dishes that should surprise guests.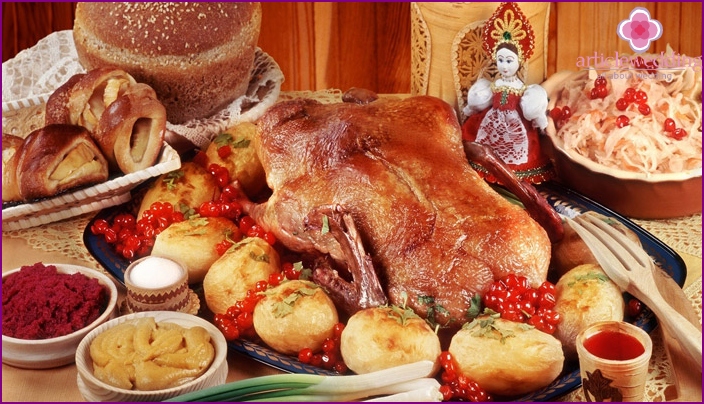 Choose hot drinks for the diamond anniversary; they will serve as a kind of fuel for further relations of the spouses. These include teas of unusual varieties (black, red, green), natural coffee and vodka. With the latter, it is better not to overdo it, otherwise the holiday will end unpredictably. Cover the table with a yellow or white tablecloth, because these colors are symbols of the diamond anniversary.
Celebration script
A.
There are many options for the development of events during a significant wedding. The diamond wedding script is allowed to be prepared independently, but it is not forbidden to use a ready-made sketch. Let's look at some ideas for celebrating a diamond anniversary..
Children and grandchildren of the spouses may well organize a small concert for the elderly, consisting of songs, poems, funny skits. The numbers of the mini-concert should be interrupted for snacks, during which it is necessary to honor the couple. It is also worth arranging some interesting games. A well-rehearsed concert will attract the attention of the husband and wife, give them joy and new experiences.
It would also be a good idea to organize a beautiful theatrical production, where close people of the spouses will play the couple's love story. Include the highlights of couples' life, such as dating, weddings, having children, traveling, etc. In an impromptu play, you need to take into account the place where the husband and wife meet, whether it be a school bench or an institution. The performance should end with congratulations from the actors of the play.
What to present for a diamond wedding?
The 60th anniversary of the wedding involves the delivery of spouses items from the relevant material. But the thing is that a diamond is an expensive stone, which is unlikely to be able to afford the average man. However, there is an artificial diamond called zirconia. It is just as durable and of high quality as a diamond, and in appearance it differs little from it. Therefore, we will consider examples of gifts from cubic zirconias: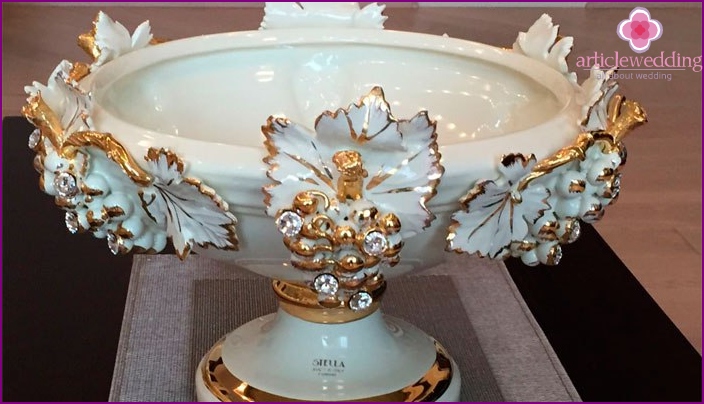 Ceramic vase decorated with rhinestones, cubic zirconias.
Cubic zirconia jewelry chains, bracelets, earrings, etc..
Wedding rings for both spouses with the names of the second half, carved on the back of the product.
Chandelier decorated with cubic zirconia.
Cufflinks with cubic zirconia inserts.
The main thing is that your gift be sincere. Therefore, be responsible for choosing a spouse present for your diamond anniversary..
Diamond Wedding Greetings
The 60th anniversary is worthy of respect from the community. Congratulations on the anniversary should emphasize devotion and love for spouses. Elderly people will be pleased to hear pleasant, warm words addressed to them. If you do not know how to express your love to a couple, see more congratulations here:
The diamond anniversary will be held at the highest level if you carefully think through the script and organize the event yourself. The reward for your efforts will be immense appreciation and smiles from the elderly spouses!
Have you organized such a wedding? Have you ever been to a diamond celebration? Leave a few words about your experience in the comments to the article.!
A.