Contents
---
---
Behind already more than a quarter century, lived hand in hand with a loved one. And 36 years have passed since the day of your marriage ceremony. Among most couples, it is customary to celebrate every wedding anniversary for the first ten years after the celebration, then only round dates are celebrated. Therefore, not everyone knows the name of the day 36 years of marriage. But each anniversary is a certain stage in the life of the husband and wife, their family, jointly experienced difficulties and joys. Many spouses want to celebrate this day in a special way, to arrange a holiday in honor of a strong marriage.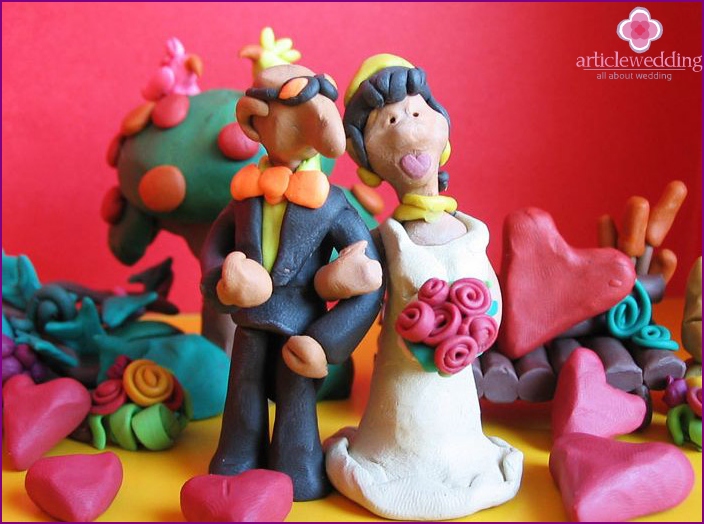 What is the name of the wedding anniversary 36 years?
Some wedding anniversaries are not celebrated at all, among them 36 years of marriage. Popular superstitions associate this date with a bad omen, so some spouses refuse to celebrate this wedding anniversary. In European countries, in America, a 36-year date is commonly called bone china day. This name symbolizes the durability, reliability and simultaneous fragility of the family..
In Russia, this date was not only not celebrated, but it was not given a name. The wedding dates began to be celebrated back in the days of Ancient Russia, and in some ancient sources the 36th anniversary is called agate. That is, the agate wedding was twice: on the day of the 14th anniversary of the creation of the family and on the 36th year from the moment of marriage. So this name stuck, so many modern couples, despite superstitious prejudices, hold a celebration in honor of the agate wedding anniversary for the 36th year they lived together.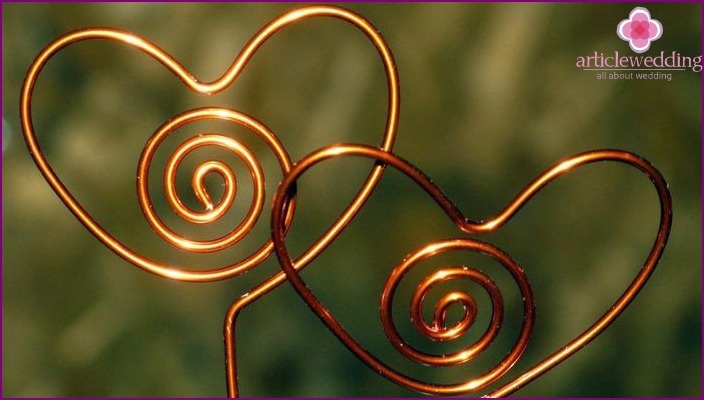 Wedding symbol
Since the 36th anniversary has several names, the symbol of the wedding is also not one. Given the American name, bone china is an attribute of the wedding. This is an extremely fragile, but also sophisticated material. Beautiful dinner sets, tea and coffee sets are made from it. Products made of bone china are particularly sophisticated, in the light they seem translucent, but strong. As a family life, it's strong, but with a strong blow, it may crack.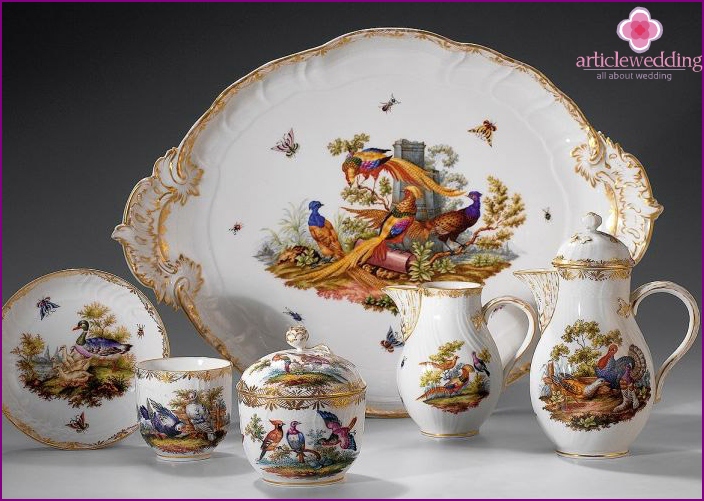 In Russia, agate is considered a wedding anniversary symbol. This semi-precious beautiful stone is associated with wealth and prosperity. It is strong, resistant to damage. For 36 years, the couple checked their relationship, tested them for strength. As a result, they found joint wealth, in the form of a united family and prosperity. Agate has different shades, color, original fancy drawings in the style of abstraction..
Some psychologists recommend that spouses look at a natural stone, its photo or video image to check family relationships. Try to solve the gone figures on its surface. It is believed that the husband and wife, who built the same associative row when looking at the tinted agate motifs, have built strong relationships. No life's upheavals are fearless to such a family.
In France, on the 36th anniversary, it is customary to celebrate a wedding, the symbol of which is muslin. This is a kind of cotton fabric. Earlier clothes were made from this fabric for representatives of the royal family. Muslin is considered a durable fabric, but requires some care, because products from it can lose their appearance if stored improperly. So in family life, so that the marriage union remains strong and strong, it is necessary to work on its preservation, to properly care.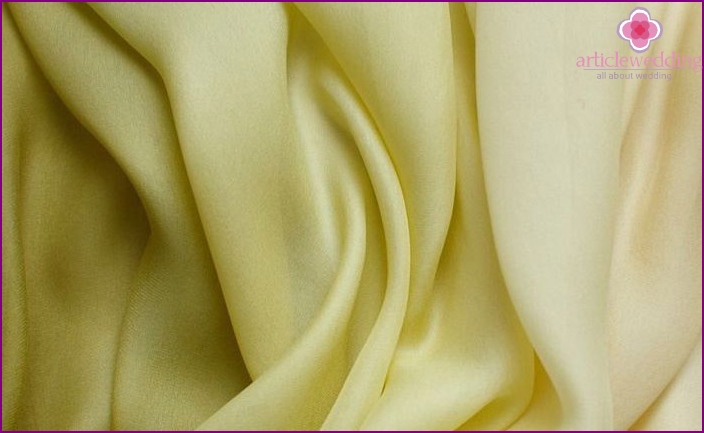 Wedding Anniversary Greetings
When celebrating the next wedding anniversary, the couple celebrate the day of the official creation of the family. Traditional greeting «the bride and groom» - It is giving them gifts. But no things will be as valuable as spoken words with beautiful wishes. In words, guests express the whole gamut of feelings of joy for «young», celebrate their family achievements. Congratulations can be made by presenting a gift, written on a greeting card, or delivered during a festive toast.
Each guest tries to be original in their wishes. But a certain unanimity in congratulations on the wedding anniversary can be traced. So, when drawing up your speech, focus on the fortress of the family in honor of which the celebration is organized. The wife wants to always remain young in her heart and be as beloved by her chosen one as during the first years of their life together. A man wants to remain a strong support not only for his wife, but also for children and grandchildren.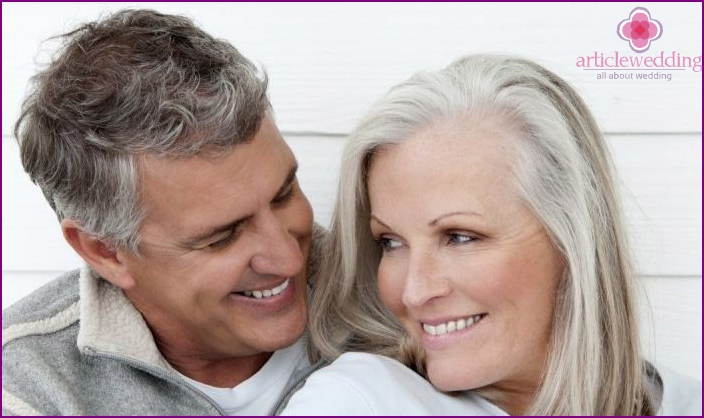 Each «birthday» The family is filled with joyful experiences, which are recommended to be noted in the holiday greetings. In addition to beautiful words, a bouquet of flowers would be a good option for congratulations on your wedding anniversary. A rose is a flower of love, so a large bouquet of roses will be a wonderful addition to the festive evening. Florists recommend complementing the floral arrangement with a pair of twigs of ivy and mint - plants that are considered symbols of love and fidelity.
Use ready-made original texts with wishes for congratulations on the anniversary of your life together:
Precious our anniversaries! In the age of special precariousness of family boats, you manage to resolutely overcome all obstacles and other nonsense, which undermines the life of two loving people who once created a family. Let the secret of the strength of your relationship be inherited and lead to the creation of a powerful and happy dynasty. Let wedding anniversaries become the most beloved and frequent holidays where they know how to love and to teach fidelity by their own example. We heartily congratulate you, wish you good health and prosperity.!
Dear comrades, the former newlyweds, and now the anniversaries! Allow me to congratulate your family on the anniversary of your wedding on this festive day for you and for us, and wish your family happy days, a bright future and further prosperity. But most importantly: let this speech be the last official text in your life! Let it be filled with lyrics: iridescent birdsong, the most delicate smell of flowers, a light breeze and other attributes that are pleasant for you and useful for the family. And let this joyful stream never run dry!
Today is the anniversary of your family. Looking at your joyful faces, you are once again convinced that happiness is and happy marriages - this is not a phantom, but an exceptional reality. Exceptional because there simply is no other such family and cannot be. You are so entangled with each other that sometimes it seems that it cannot be otherwise.
One ancient sage said: "Agate protects only pure souls and loving hearts. And he gives such people in full: peace, family happiness and prosperity. But he punishes evil people." I have long known the culprits of our triumph, so I'm sure - Agate wedding will be very happy for them!
Beautiful greeting words in verses.
Perfect gift «newlyweds» for 36 years of marriage - this is a congratulation in verse. It is not at all necessary to possess the gift of a poet in order to express your feelings and wishes in rhymed lines. Among the many ready-made original poems you will find the work that will help you verbally convey an overwhelming sense of joy for the anniversaries and wish them beautiful kind words for the wedding anniversary.
May the admiration of your couple

You hear from all sides

Spouse all over the years more beautiful

Spouse is good as Apollo.

And may they wish you heartily

Over a full glass

So that your union lasts forever

Until the wedding, golden!
Love is more beautiful in life than a miracle,

And you gave it to each other!

In one fate for many, many years

You connected your two fates!

Let twice as much happiness be in her,

Warmth and joy fill your house,

And tenderness and love any day

A beautiful family is protected!
Today is your wedding thirty-six,

And that means there is happiness in your life!

You wait together and spring will arrive,

And summer with autumn, and snowy New Year.

You have long been in common,

Strive for a dream together.

Love still unites you.

So let her dominate again and again!
So tender are your feelings and looks,

So much light in them, so much good!

Are you still happy nearby,

Like a wedding day was only yesterday!

May love remain forever,

Decorates with the year!

In your life, let everything succeed,

Be happy together always!
So wonderful and joyful it is to love!

'Cause love shines on all days,

So it's not easy to keep a family for years...

But excellent at you!

Sun light and comfort fill your home,

Kindness and warmth, understanding,

May love burn brighter, stronger day after day,

Fulfilling all your desires!
What is customary to give to the 36th anniversary of marriage?
Choosing gifts for the wedding anniversary is necessary according to the name of the celebration. So, on the 36th anniversary of the wedding, they give things that are a combination of fragility and beauty. Porcelain products are ideally suited for this, since bone china is the symbol of the anniversary in one version. Choose dinner sets, tea or coffee porcelain sets as a gift.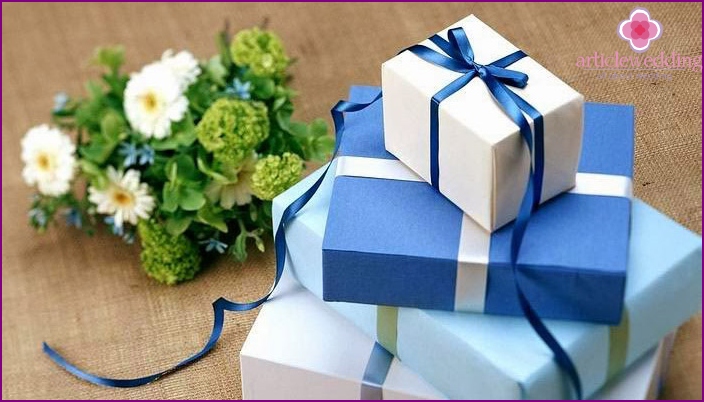 If the spouses have a collection of figurines, then replenish it with a new porcelain little thing with your gift. They also present the symbols of the current year made of quality porcelain. For example, in the year of the tiger they give a figurine depicting this beast, a horse - the corresponding porcelain miniature horse. An original gift for the wedding anniversary will be a souvenir dish on which images of the main heroes of the occasion, beautiful inscriptions with wishes or the date of creation of the family will be placed.
Close friends can give agate jewelry or accessories to the family as a gift. A woman will like a pendant with an agate pendant framed by steel. Take a look at other jewelry: bracelets, earrings, brooches. Agate cufflinks or a cigarette case, which is decorated with a precious stone, are suitable for a man. Candlesticks, a floor lamp with agate decorative details will be a useful gift for the anniversary of a joint life..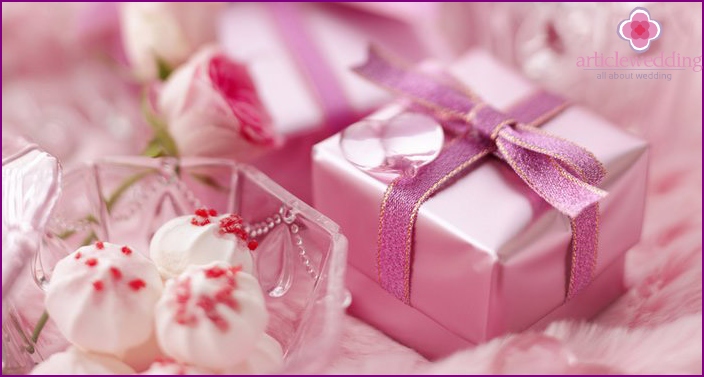 Gift Ideas for Spouse
The main gift that spouses should give each other on their wedding anniversary is a romantic day spent in private. On this holiday, give your chosen one love / attention, affection. It's not necessary to make any thematic gifts. For so many years spent together, the wife and husband learned the addictions or secret desires of their soulmate. Why not realize each other's cherished dreams.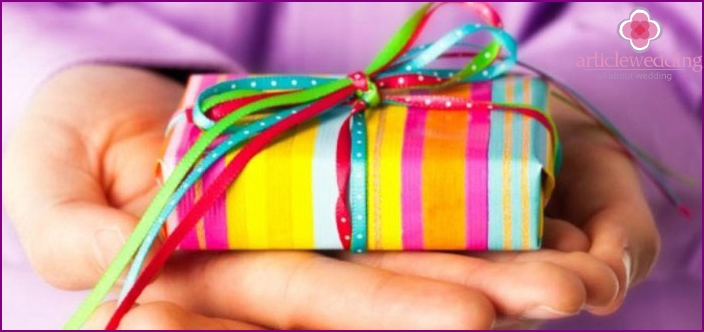 Your spouse has long dreamed of a new fishing rod? A wedding anniversary is an excellent occasion to please your beloved by giving him a treasured thing. The same applies to women's gifts. Wife repeatedly repeated that she would like to buy new appliances or utensils? Indulge her on her wedding day with a useful long-awaited gift. Also do not forget about the tradition of gifting jewelry. Exchange rings with agate stones, make commemorative inscriptions on them in honor of the anniversary.
Is an agate wedding celebrated?
There are no specific traditions for celebrating the 36th wedding anniversary. Some couples prefer not to celebrate this day at all because of popular superstitions. According to the American version, this anniversary is considered porcelain. The fragility of this material causes disturbing associations among some spouses who refuse to arrange an anniversary celebration so as not to disrupt the integrity of the family.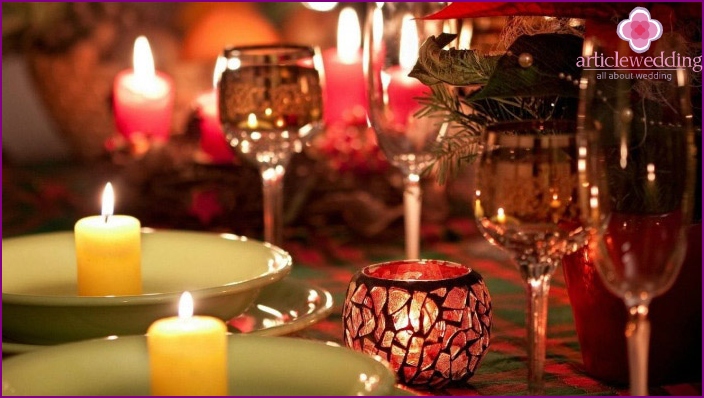 Not superstitious people are advised not to pay attention to popular beliefs, but to spend the wedding day in a narrow family circle. Having a day together is a great option for celebrating your family's birthday. If possible, head to the restaurant where one of your first dates took place. You can arrange a romantic dinner for two by candlelight by turning on the background video of the wedding day. Browse the wedding photo album, remember that day, the joy of anticipation of a new life.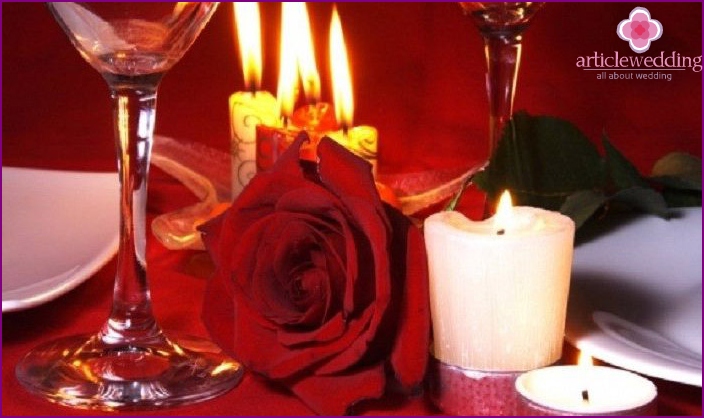 If you want to be close to your dear people this day, then arrange a small dinner party for the anniversary. No one will share your joy with you like children and grandchildren. They will be for you a striking example of what a strong and happy family you have created. This day can be an excellent occasion to live a second honeymoon. Take a trip or a weekend outside the city, where you can enjoy each other's privacy and company.