Contents
---
---
Recently, volume letters are used to decorate the wedding hall and the place for a photo shoot. It is easy to make words from volume letters, for example, «love», «a family», «happiness» and their equivalents in foreign languages. Finding these charming accessories is easy.!
Such letters are made of different materials. In today's workshop, the portal www.articlewedding.com wants to introduce you to one interesting idea for decorating volume letters. These products will look just great!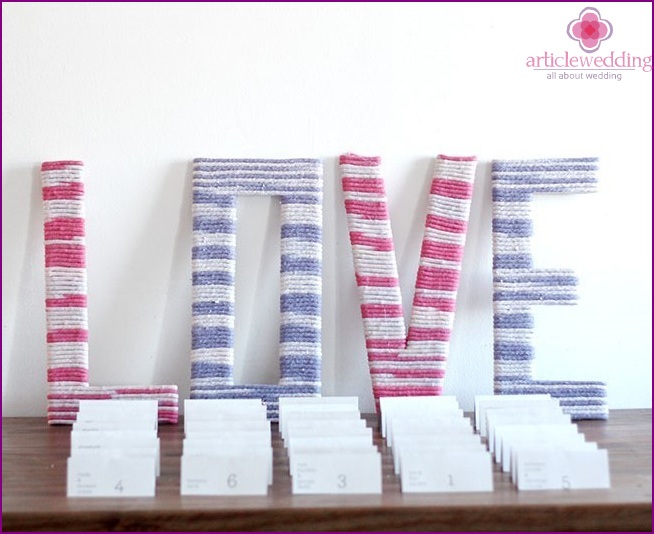 Materials and tools:
two packs of cotton ropes;
two plastic buckets;
one bottle of pink liquid dye;
one bottle of blue liquid dye;
hot glue gun and hot glue sticks;
polystyrene with a size of 50x76 cm;
ruler with a centimeter scale;
pencil;
stationery knife;
die cutting die;
scissors.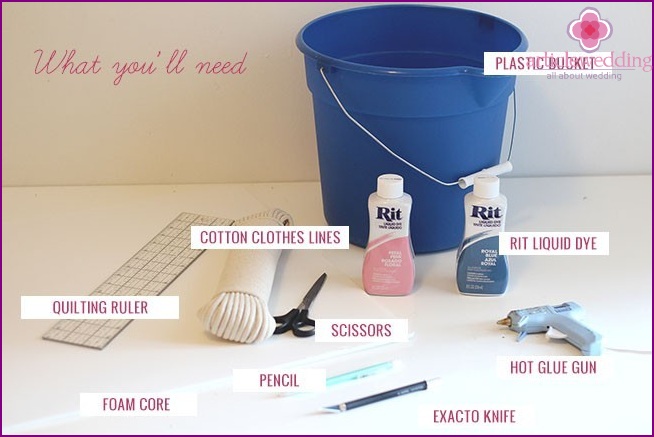 Time:
2.5 hours.
Detailed instructions:
Take one bucket and fill it with hot water. Pour half a bottle of pink liquid paint into this bucket. Shuffle. Unwind one pack of cotton rope and soak it in room temperature water.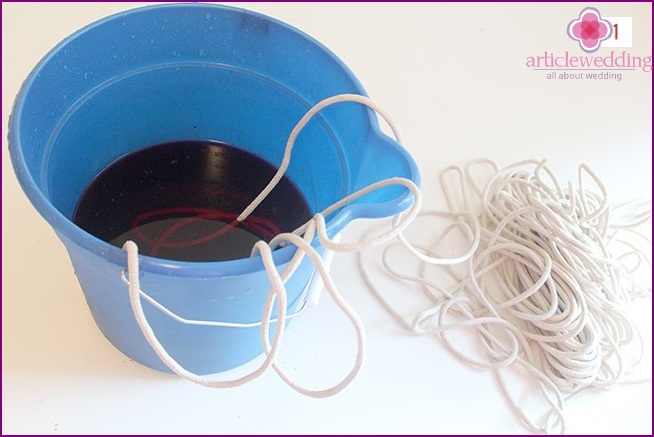 It is not necessary to dye the rope completely, therefore, to make partial dyeing, distribute the rope as if in folds around the circumference of the bucket. Those. part of the rope should be lowered into colored water, and part of the rope should hang down at the edges. We do the same with the second rope, just paint it in a bucket with blue paint. After an hour or two, rinse the ropes thoroughly with clean water. Let it dry.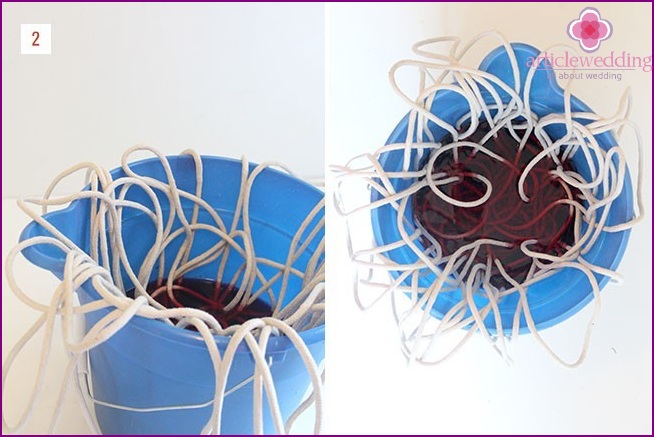 Next, you need to make the letters themselves. Take a ruler with a centimeter scale and draw a word «LOVE» on a piece of foam. The approximate width of each letter is 19 cm and the height is 30 cm. You can choose the size for the letters yourself.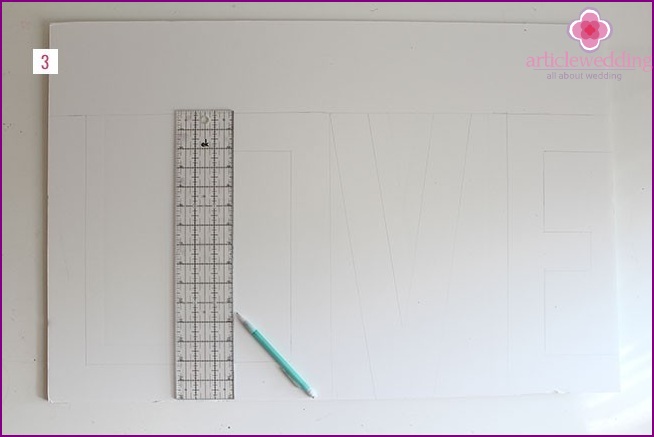 Cut out the drawn letters with a clerical knife, laying a die die.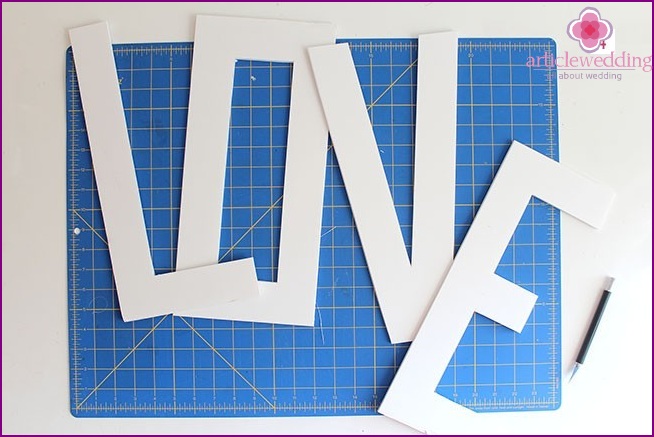 Put on the back of the letter «L» a strip of hot glue. Attach the rope. Glue each side of the letter with glue and wrap it around with a rope. You need to wrap the entire letter completely. Try to keep the end of the rope glued to the back of this letter. Do the same with the rest of the letters, alternating colored ropes.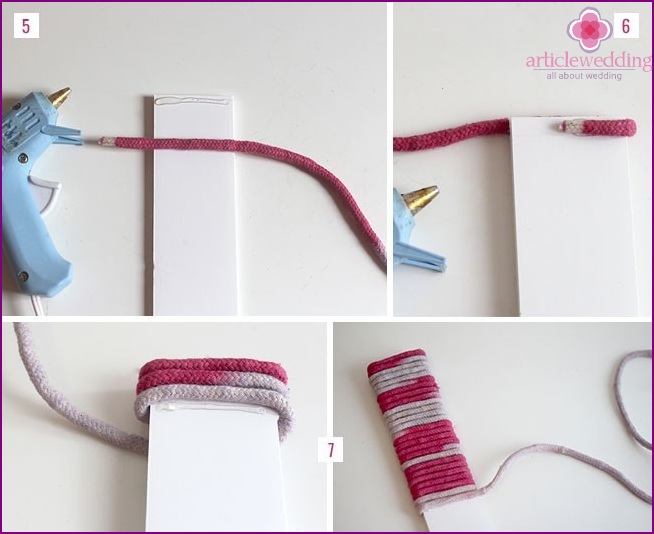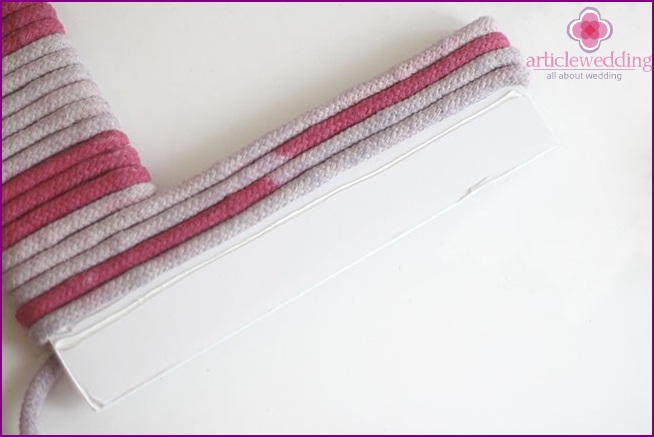 At the end of the work you will get two letters in a white and pink strip and two letters in a white and blue strip. This partial staining method creates an amazing striped effect..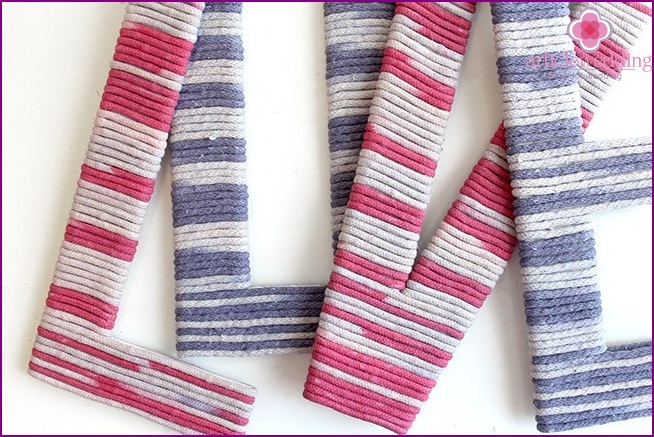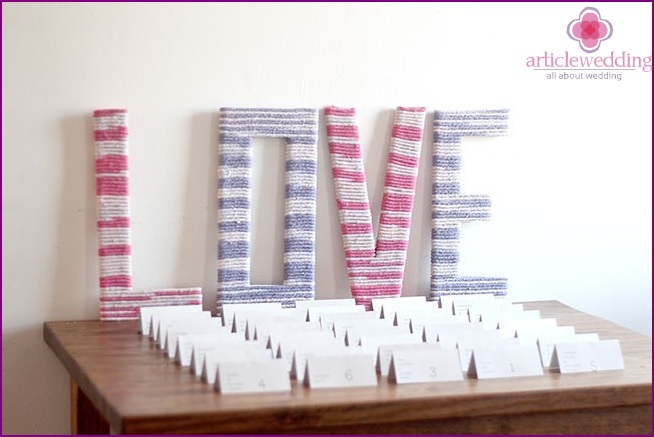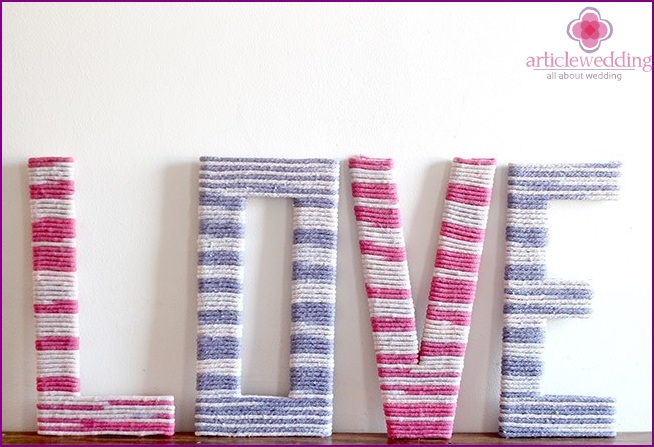 Application options
Word «LOVE» - universal, which means that within the wedding theme it will be appropriate everywhere. For example, you can place this accessory in the area where sweets are located. Or you can decorate in small letters the table on which the banquet cards are located. You can also place letters decorated with rope as a background at the bridal table.
Decorative letters will be in demand during the photo shoot, you can rest assured. Or maybe you want to decorate your house with these letters. In general, where and how to apply such attributes is up to you.!
Finally, the portal www.articlewedding.com notes that you can decorate volume letters with a variety of materials. Instead of the proposed cotton rope, try using yarn for knitting. Letters decorated with a newspaper or clippings from magazines will look original. Try new options, never limit your imagination, and then you will achieve amazing results!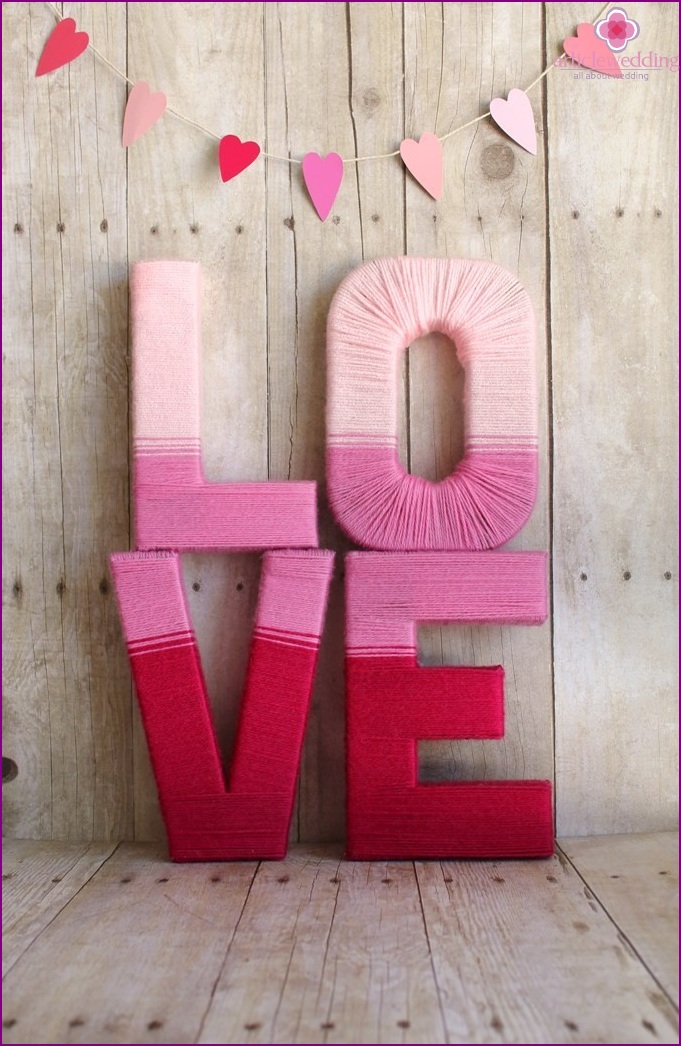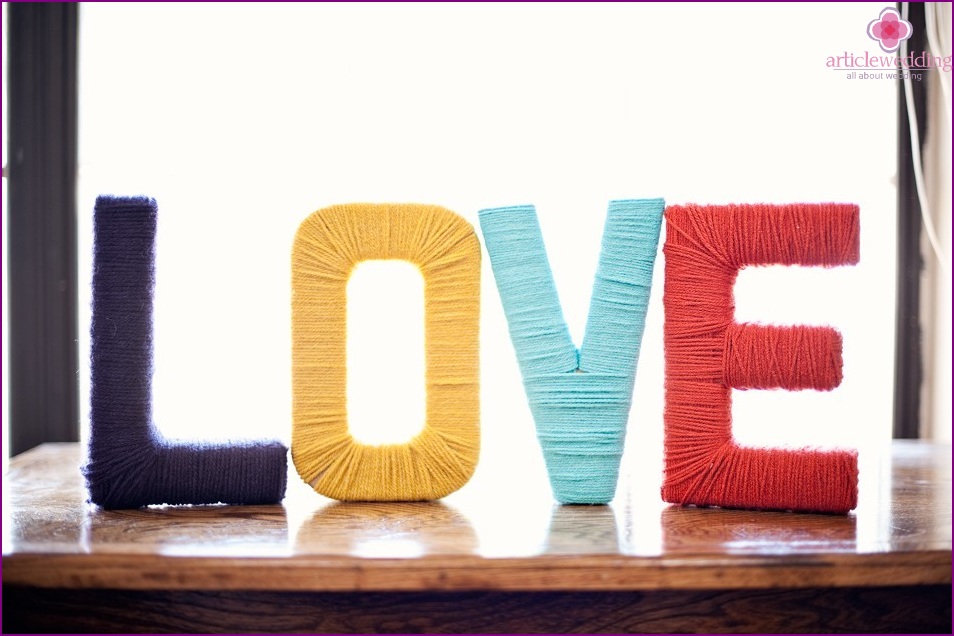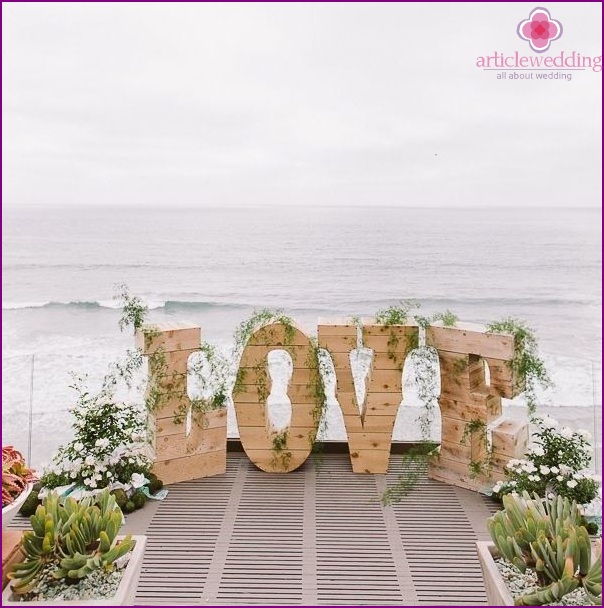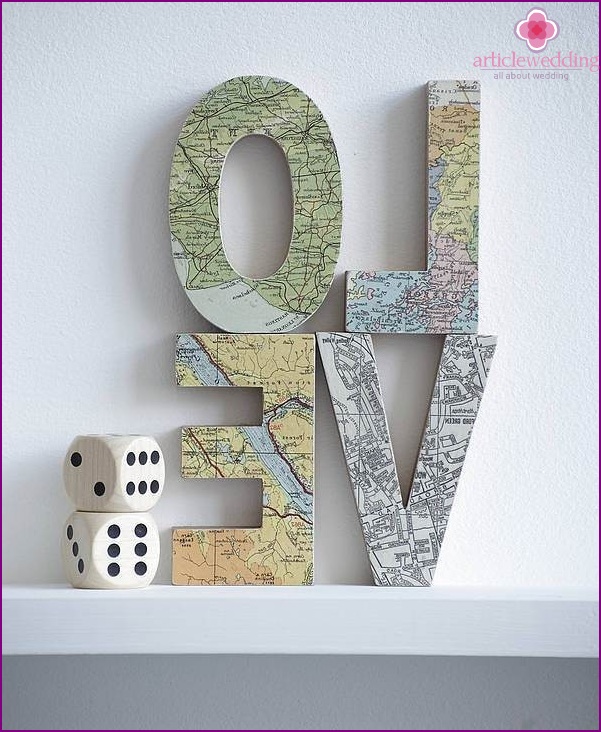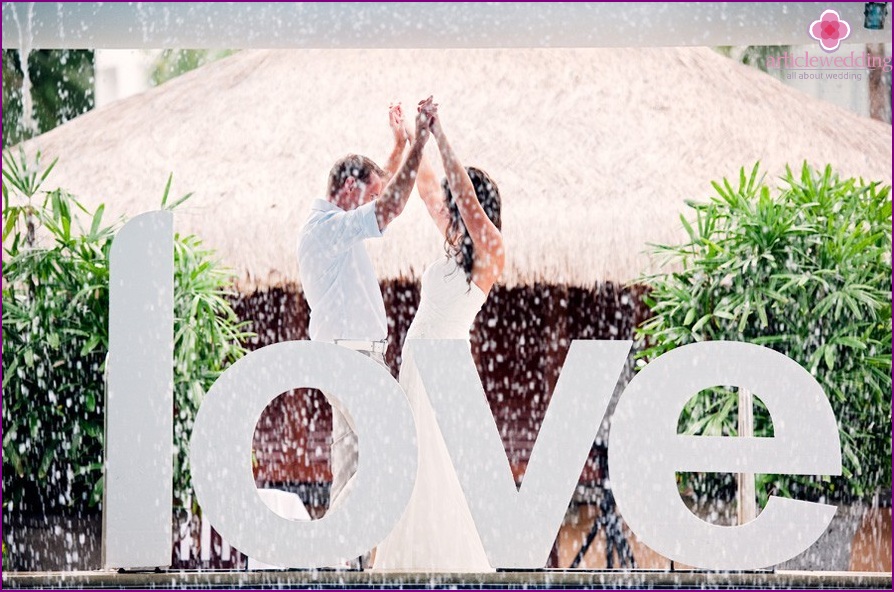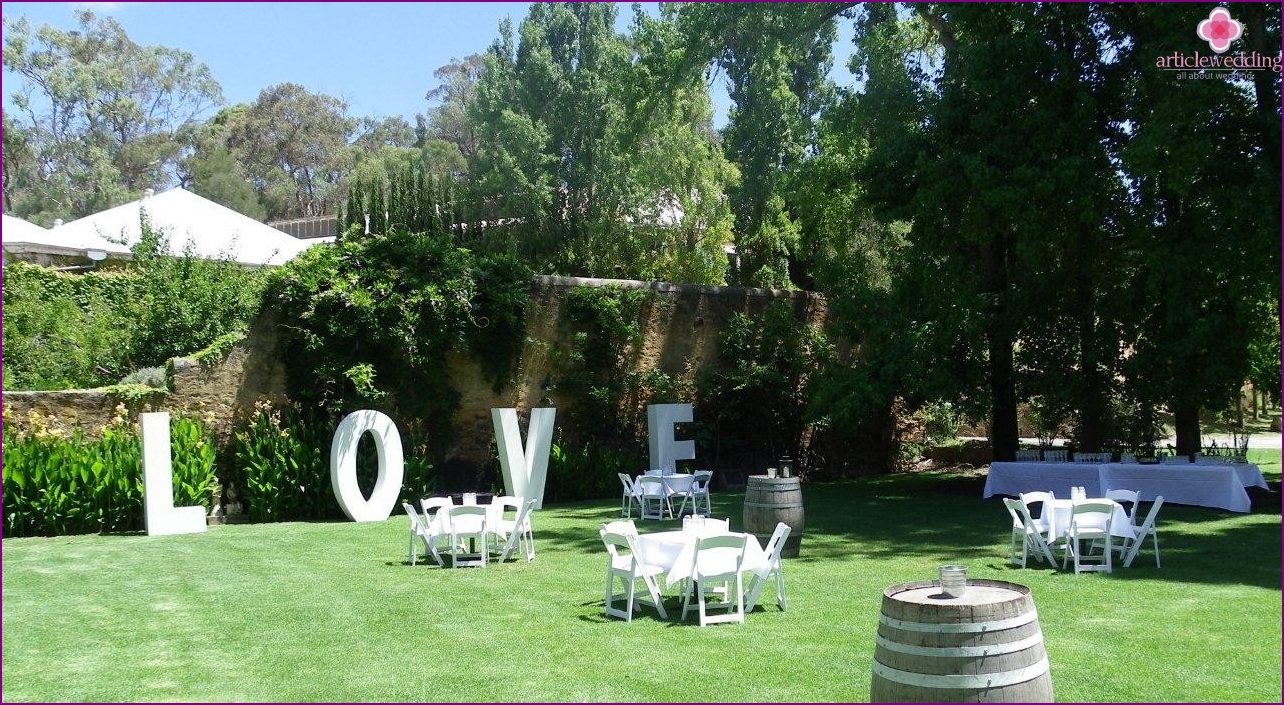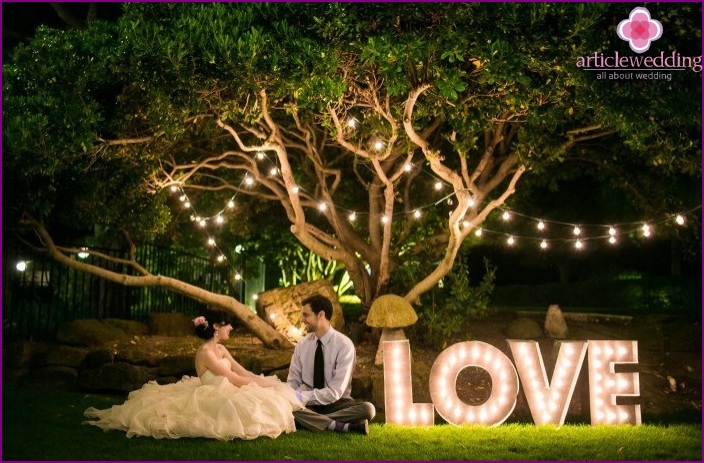 Let your ideas be special and your wedding truly unique.!