Contents
---
---
Most happy couples tend to celebrate their wedding in the summer. After all, this is the time of the sun, wonderful summer mood and beaches. So why then at the wedding as a wedding procession not to use water transport?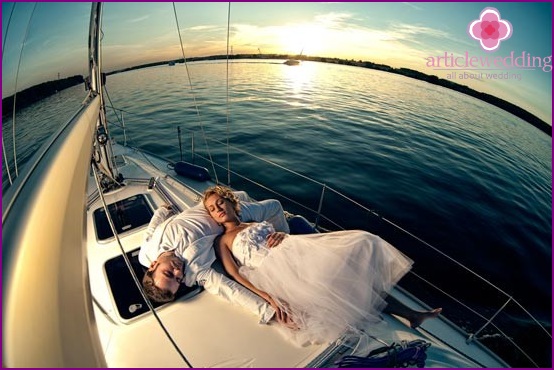 Journey through the water
Water transport is an excellent tool for traveling to the registry office (unless of course there is a river nearby), and for a honeymoon. If your city has any sea or a river, then a solemn motor ship can be more than an appropriate option. Such water transport can be directly used as a wedding procession. All invited relatives and friends will be able to fit on it. Among other things, you can spend on the boat and the whole subsequent holiday, which will take place after the wedding. All guests will be simply amazed at this choice of meta for the wedding.
Also, the bride and groom themselves will remember their wedding for the rest of their lives. On the deck of this vessel, you can arrange specific wedding competitions that will be devoted to water topics. After that, you can dance a bit. Only with this choice you should not forget that some of the guests you invited may not tolerate long trips on various boats and motor ships. Some guests of the site www.articlewedding.com can confirm this information with their life examples, when such misunderstandings took place at their weddings. In this case, you should take appropriate medications with you in advance to rid your holiday of unpleasant incidents that may be caused by seasickness.
Wedding ride on the waves of love
There is nothing better than rushing with a loved one on a river or sea in a boat. Romantic isn't it?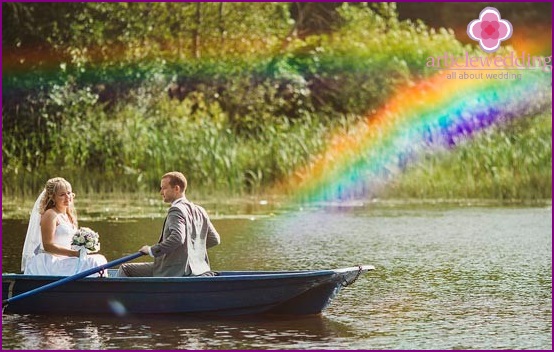 Instead of going right after the registry office to take pictures near the historical sights of your city, it's better to ride a boat with a motor with a breeze, and preferably even a boat. You can take your photographer to this vessel so that he captures on film the fact that you do not spend your wedding day as a standard.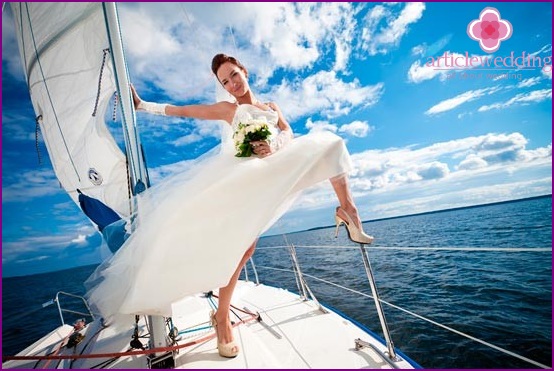 If such an extreme is not for you, and the bride is still afraid to splatter her wedding dress with spray, then it is best to rent a yacht or other sailing frigate.
On such a vessel, romantic and calm photographs can be obtained, examples of which can be seen on the portal www.articlewedding.com. After such a romantic and secluded walk, you can already return to the ground, to invited guests, to continue the wedding fun.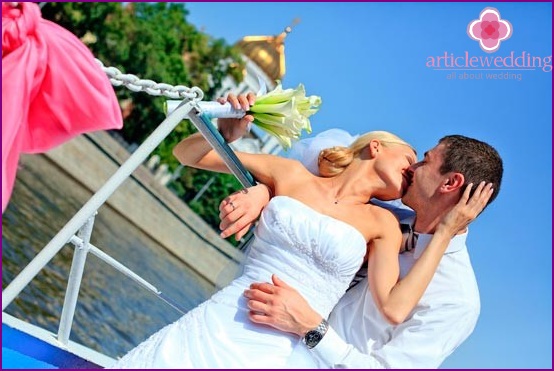 The last choice for the newlyweds
In the end, everything should be exactly as the bride and groom want. And therefore, it is you who must decide the theme of your boat trip. If you already talked about organizing such a wedding, then you should not be very nervous about this. The wedding industry in a city that either stands on a river or is located near the sea will always offer newlyweds a kind of celebration like a wedding on a boat. However, it should be remembered that, like all types of wedding transport, including boats, yachts, and motor ships must be booked in advance.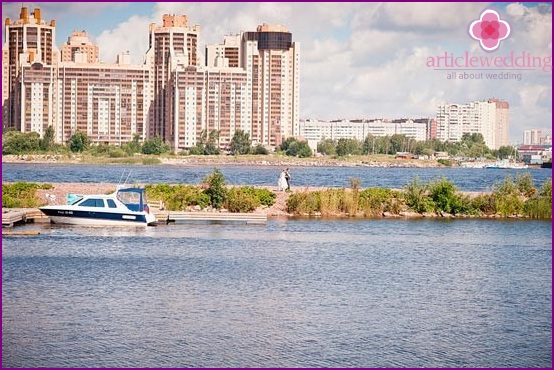 If you are still puzzling how to give your wedding extraordinary and luxurious, then the water version of the wedding celebration is right for you. Get away from the bustle of the city on this significant day. Enjoy the smooth surface of the river and universal congratulations. Take the hand of your loved one and enjoy the waves of your happiness, which one by one roll up to the boat of your well-being.